The biggest use case for a laptop is probably as a portable workstation they can be carried to office or to college. Laptops that may not be spec'ced to the max, but be powerful enough to get work done fast. It should be a device with a healthy battery back up and at the same time not too bulky. And it helps immensely if it's easy on the wallet. HP's new laptop called HP 14s is a product that tries to condense all the above-mentioned requirements in a Rs 65,999 price tag. I got a unit for review and here is what I make of it.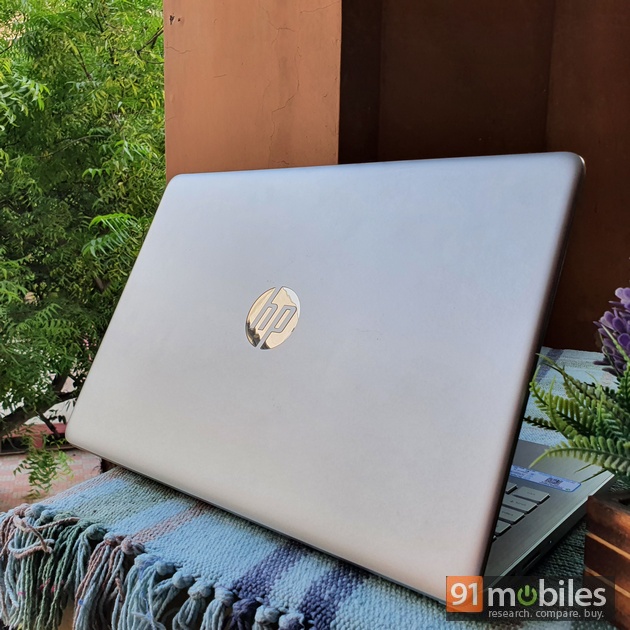 Design, build and display
Display: 14-inch
Resolution: 1,920 x 1,080 FHD
Panel: IPS LCD
Weight: 1.5kgs
Ports:

2 x USB Type-A ports, 1 x USB Type-C port, 1 X LTE SIM port, 1 X HDMI port, and 1 X 3.5mm headphone jack
If HP had portability in its mind then the 14s hit all the right spots. It is compact with a reasonably thin chassis that is made out of plastic and is quite light, weighing in at 1.5kgs. The 14-inch form factor is compact but the keyboard or trackpad does not feel cramped. The finish on the palm rest and the hinge is glossy and it is carried over to the lid as well. The hinge construction feels well built and sturdy, although it requires a slight effort to open the laptop with one hand. The screen offers a maximum angle of 120-degrees which is good enough for viewing when the device is placed on a desk.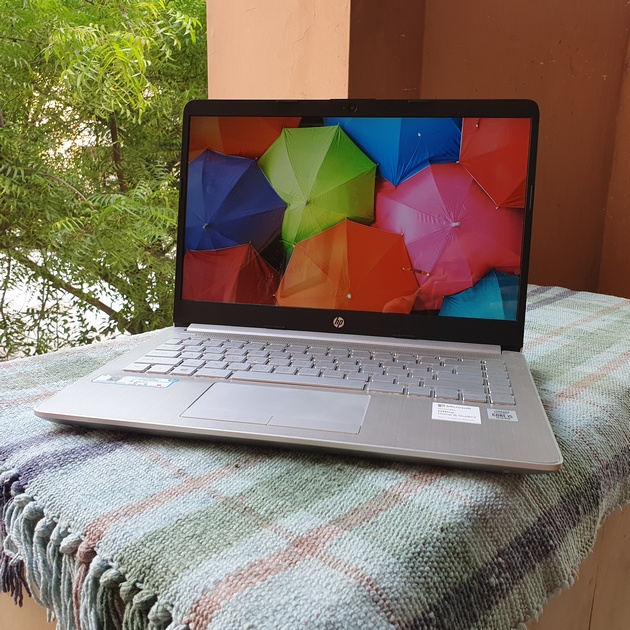 The speaker grille is placed just above the keyboard along with the power button. In terms of ports, you get all the standard ones you would expect. On the left, you get a Type-C port, a microSD card slot, and Kensington security lock while on the right there are two USB Type-A 3.0 ports, an HDMI port, a 3.5mm headphone jack and a SIM tray. The HP 14s is 4G ready and if you have a 4G SIM with internet active, you can pretty much stay connected anywhere without Wi-Fi. This is one of the biggest draws of the laptop, but more on that later.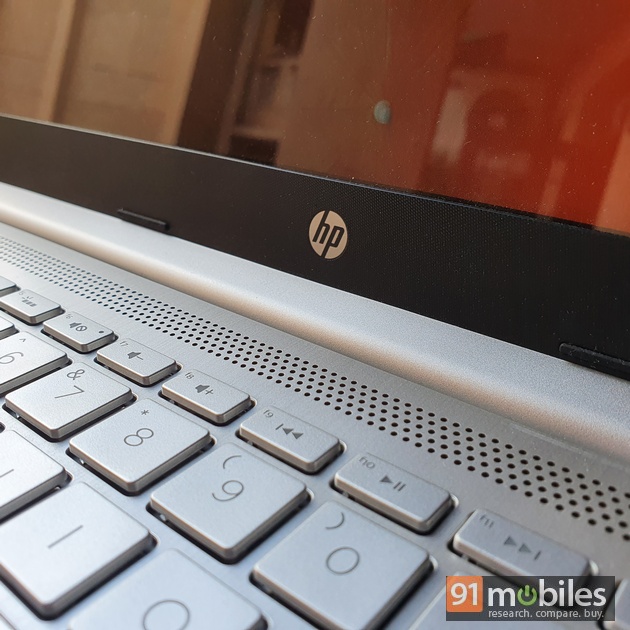 On the display front, as mentioned earlier, the laptop has a 14-inch screen which is an IPS LCD panel with FHD (1,920 x 1,080) resolution and a standard 60Hz refresh rate. For users in this segment, it might not matter much if the display is colour accurate or not, since it won't likely be used for gaming or for creative purposes like video and photo editing. Even so, the HP 14s employs a good, vibrant and punchy panel for its price which covers about 45 percent of NTSC colour gamut, but has an average peak brightness of 280nits. For outdoor usage, a little shade is required but otherwise, there are no discernible issues in visibility. The display is surrounded by chunky bezels on all sides. A webcam is housed on the top for video calling.
Keyboard and mouse
While you don't get a full-sized keyboard on the HP 14s, the typing experience is quite good. The keys have shallow travel and are responsive. Thankfully, I did not need any time to adjust to the keys. The keyboard is also backlit and the light shines directly through the keys. The light does bleed around the bottom but not so much that the visibility of keys is affected.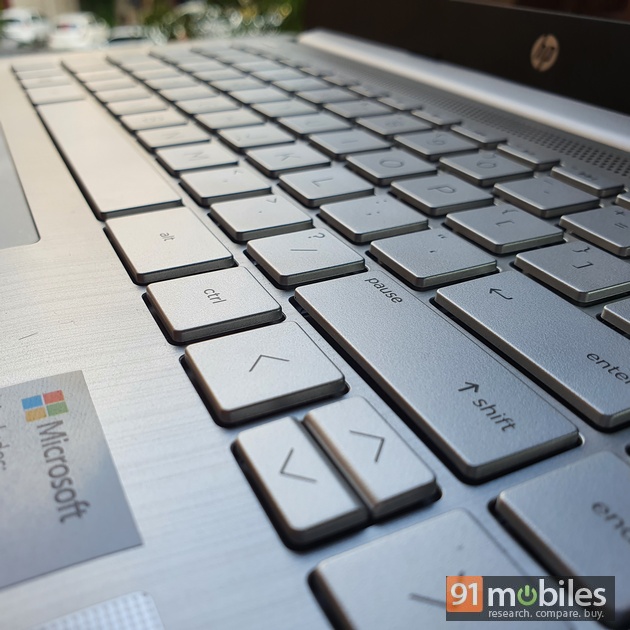 The trackpad is slightly on the smaller side and physical buttons placed below eat up a bit of the area. Sensitivity is quite good and the touch response is also commendable. I would still recommend that you use a mouse for increasing productivity.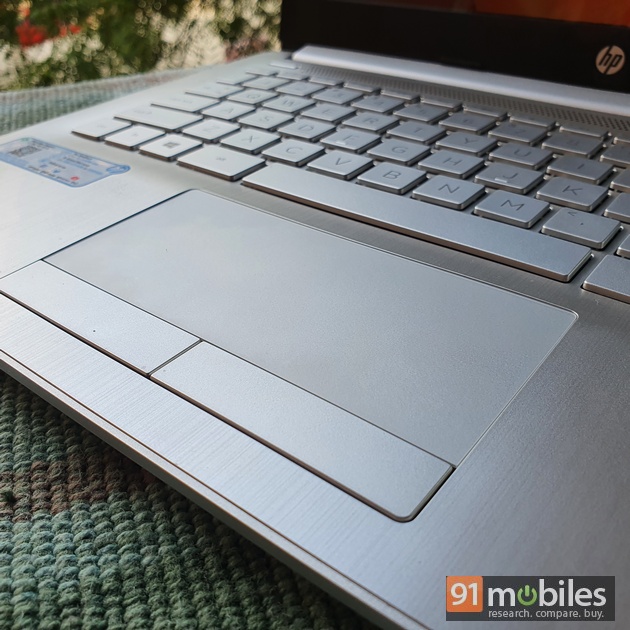 Performance and battery
Processor: Up to 10th-gen Intel i5-

1035G1 (Ice Lake)

GPU: Intel Integrated Graphics
OS: Windows 10 Home
Storage: Up to 1TB HDD, 256GB PCIe SSD
RAM: Up to 8GB DDR4
The HP 14s uses the latest from Intel's Ice Lake line-up of processors with options of 10th-gen i3 or i5, of which I have been given the latter to test. The Ice Lake series is made with the smaller 10nm based architecture, which gives it a distinct advantage over the 14nm Comet Lake chipsets in terms of power efficiency, but falls slightly behind in terms of CPU frequency. The Intel Core i5-1035G1 clocks in at a respectable 3.6GHz. For most people who are looking to purchase this machine, the performance offered is extremely good. For my usage, which is based on switching between a lot of Chrome tabs and Microsoft Word, the HP 14s offers a swift and lag-free experience. The 8GB RAM along with 256GB SSD and 1TB HDD also help in this regard.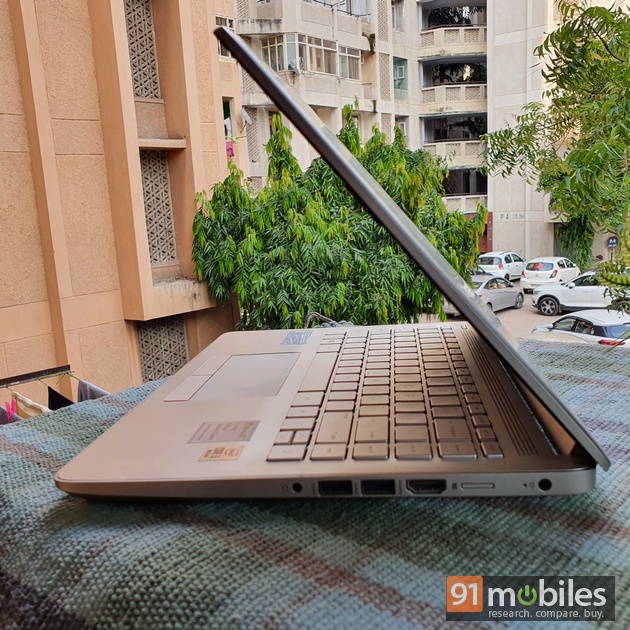 Gaming will never be a priority on the laptop as there is no dedicated GPU inside the machine. Instead, the graphical load is handled by the Intel Integrated Graphics. On the benchmarks front, the laptop passes most of the tests thrown at it well. The device provided scores of 1,167 and 3,130 for single-core and multi-core tests respectively on Geekbench 5, which is what can be expected from the 10th-gen Ice Lake processor. To see how the device faired under sustained load, I ran the Cinebench R12 test which yielded a score of 1,216. PC Mark 10 can reveal if a device is an everyday workhorse and on the test, the laptop showed a respectable score of 3,813. Read and Write speeds of the SSD and HDD were also good with the CrystalDiskMark showing scores of 1,570MBps and 941.30MBps respectively.
Battery life on the HP 14s is average. On a single charge, the laptop gave me about 5.5 hours of screen-on time which is just about enough to get through most of my working day. However, it was less so when the laptop is working on high performance mode. The 75Whr charging brick powers up the laptop in about 2 hours.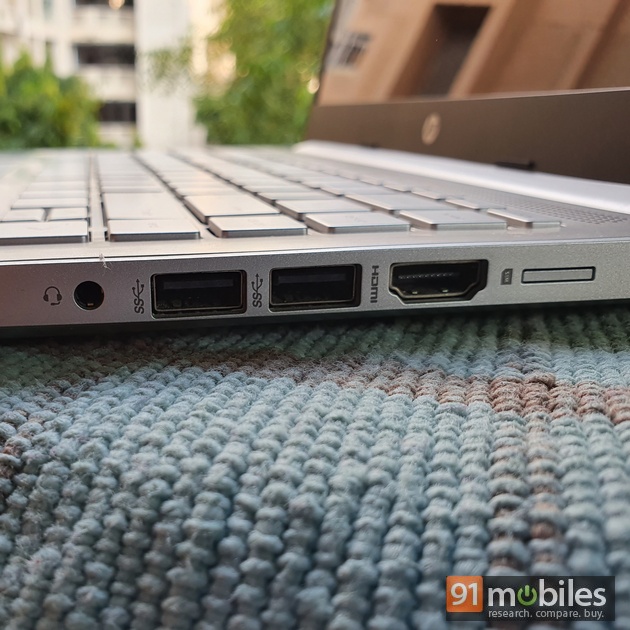 On the subject of 4G connectivity, the device supports all major carriers in India which include Jio, Airtel, and Vodafone-Idea. The slot in the laptop is for a nano-SIM which means that you can easily insert a SIM card from your phone into the laptop. I did not see any significant loss to the battery when I was on cellular data.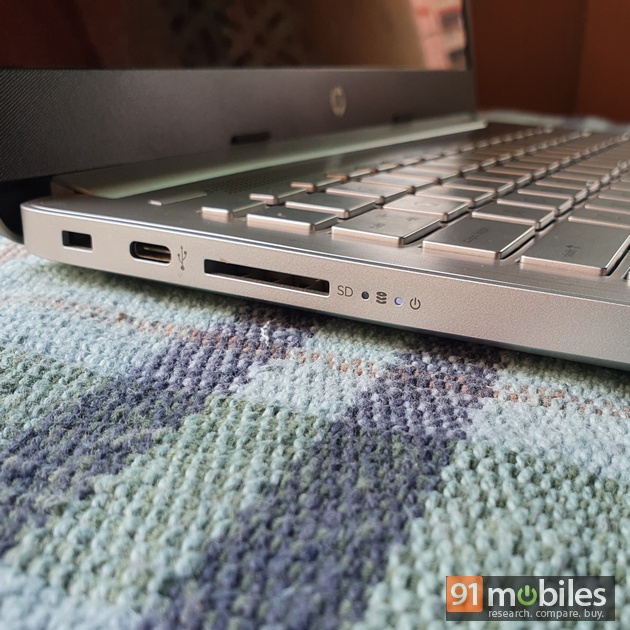 Final Verdict
I think the HP 14s is a comfortable recommendation to those who like a portable, everyday machine that can power through a workday without breaking a sweat. Granted the device does not win style points or has the best of displays, but it excels in its areas of focus. For users who are more inclined towards graphics-intensive usage, the Lenovo Ideapad Gaming 3i (review) is a great option.
Editor's rating: 4 / 5
Pros
Portable design
Smooth performance
Nice keyboard
Handy 4G capability
Cons
The trackpad seems small
Display could have been brighter