The world's first Android smartphone with a 7nm SoC.
The world's first smartphone with reverse wireless charging capability.
The world's first smartphone with a nano-memory card slot.
If there's an award for the world's most firsts packed in a single smartphone, it'll certainly be won by Huawei's latest and greatest, the Mate 20 Pro. And I have barely scratched the surface here, for the device also boasts a powerful spec sheet that will put many flagships rivals to shame. Yet, with a price tag of Rs 69,990, I don't think that the Mate 20 Pro is for everyone. Wondering why I said what I said? Read on to find out in this review.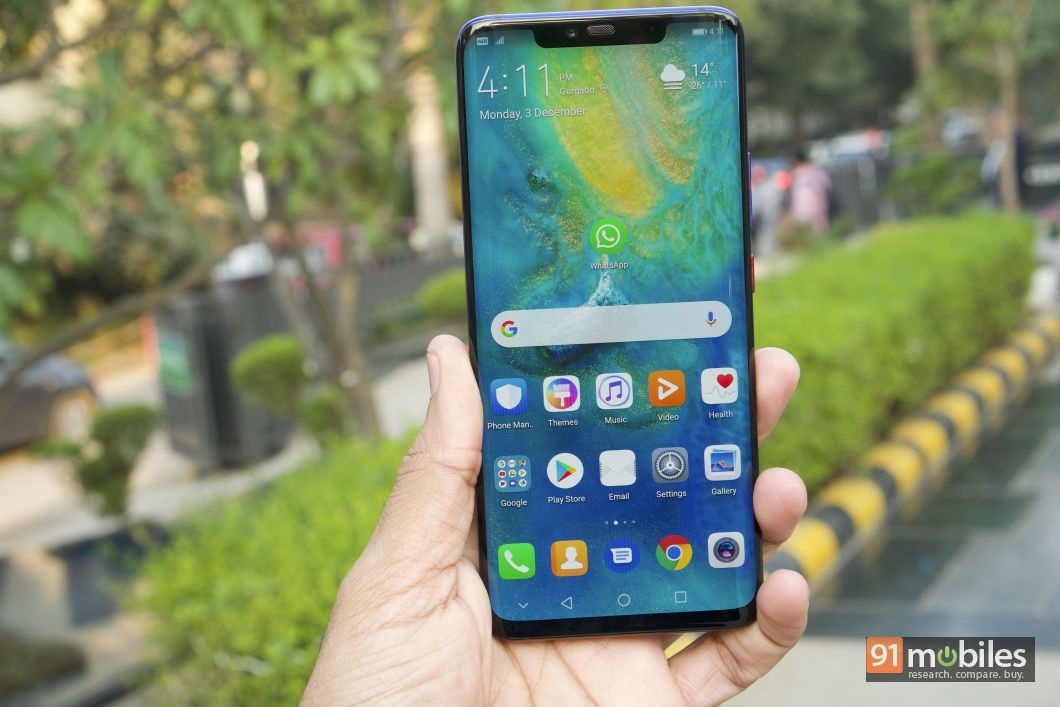 Specs at a glance
Display
Size
6.39 Inch
Resolution
1440 x 3120 pixels
Performance
CPU
Dual core, 2.6 GHz + Dual core, 1.92 GHz, HiSilicon Kirin
RAM
6 GB
Storage
Internal memory
128 GB
External memory
Up to 256 GB
Battery
Capacity
4200 mAH, Li-Polymer, Non removable
Camera
Primary camera
40 MP
Secondary camera
24 MP
Connectivity
Network support
Dual SIM 4G
Other options
Wi-Fi, Bluetooth 5.0, GPS
Others
Battery Capacity
4200
Operating system
Android 9.0 Pie
Design and display: imitation is the best form of flattery
Dimensions
: 157.8 x 72.3 x 8.6 mm
From a distance, you may mistake the Huawei Mate 20 Pro for Samsung's flagships. That's because the handset not only comes with a dual-curved display on the fascia, but the rear surface is also symmetrically curved. We're not complaining, considering this design choice lends the handset a premium appeal. Look closely however, and you'll notice that unlike the Korean behemoth's offerings, the Huawei phone has a notch up top and the back has an attention-catching gradient hue.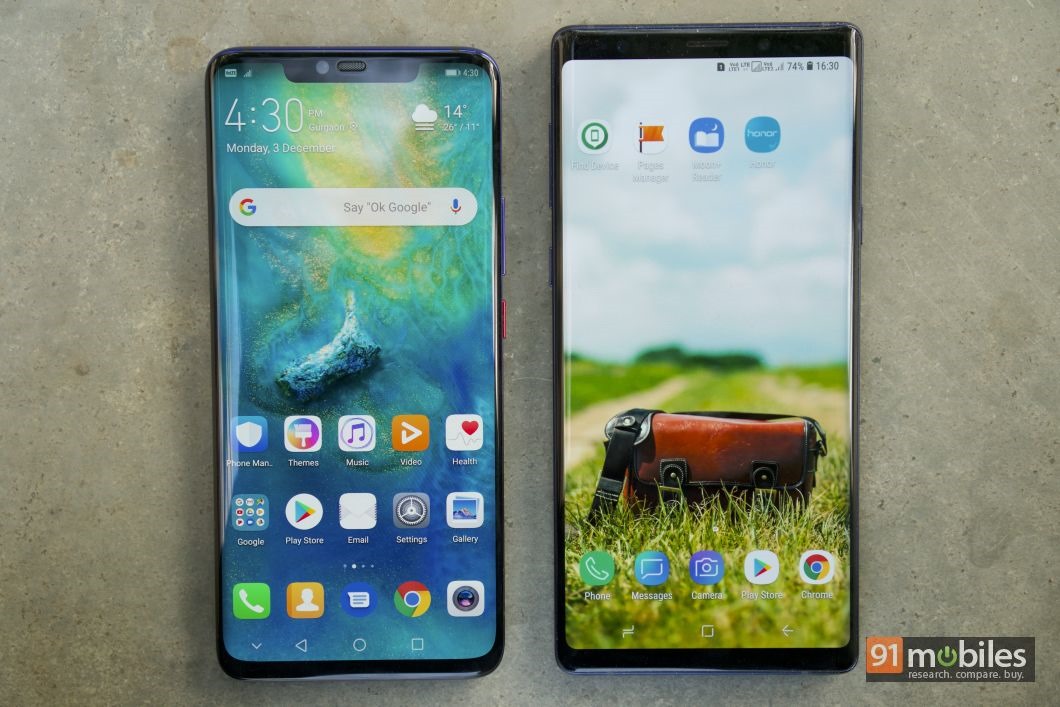 The P20 Pro (review) – launched in May this year – was among the first smartphones to offer a twilight finish, so it's no surprise seeing the brand's newest follow the same colour scheme. And I have to say – you never get bored of this colour, since it always offers a different hue depending upon how the light is bouncing on the surface. You can also opt for the Emerald Green colour, which has a ridged texture which might offer a better grip, though I haven't tested it. Unfortunately though, all the pain points with a glass-back design are here as well – it's a fingerprint magnet and slippery. Thankfully, you do get a case bundled with the retail box to alleviate these concerns.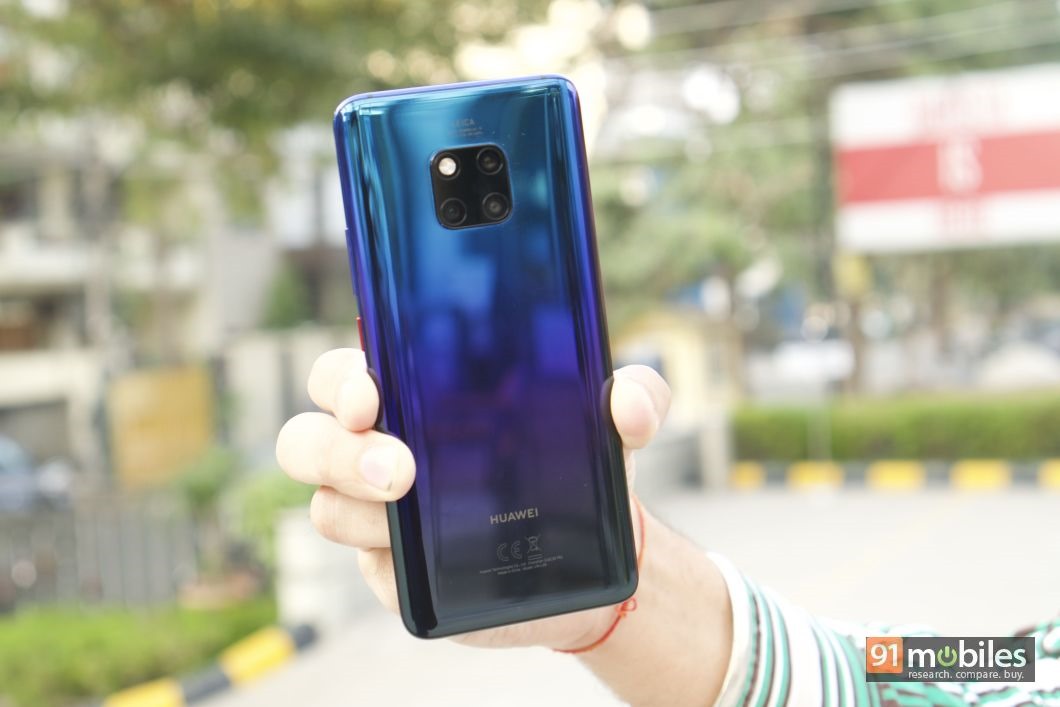 If you're worried that the Mate 20 Pro has followed Apple's footsteps by ditching the fingerprint scanner, that's not the case as the handset features an under-display fingerprint reader. Like other such implementations, it isn't as fast as a conventional module, but it's quite accurate. You might not need to use it often though, as the smartphone also comes with a face unlock feature. The phone also has a 3D Depth Sensing Camera ala new iPhones, so the face recognition works in various situations and is quick too. While it's a hit-and-miss affair in dim lighting, I liked the fact that the phone can be (mostly) unlocked even under harsh sunlight while wearing sunglasses.
The neat and clean design continues in terms of ports and controls too. Both the power switch and volume rocker are present on the right spine, with the former having a red colour, which adds to the charm. Up top, there's an IR blaster and a noise-cancelling microphone, while the base is home to the Type-C port, primary mic and a SIM slot. At this point, it is probably in vain to mention that the Mate 20 Pro is yet another smartphone that doesn't come with a 3.5mm interface.
Huawei Mate 20 Pro design gallery
Along with its attractive colour, the back of the Mate 20 Pro will also draw your attention with its square-shaped camera module holding triple cameras and an LED flash. Unlike a horizontally-aligned or vertically-stacked multi-camera setup, Huawei's implementation does give the handset a distinct look.
Even with a beefy battery, Huawei's Mate 20 Pro maintains a sleek profile. However, it has a considerable thickness of 8.6mm. The same story continues in terms of weight too, as it's been distributed really well, even though it tips the scales at 189g. The phone is also durable thanks to IP68 certification, making it dust- and water-resistant.
The Mate 20 Pro's window to the world is a 6.39-inch notched display. In comparison to the P20 Pro, the latest handset features a QHD+ resolution with a 19.5:9 aspect ratio. This allows the Super AMOLED panel to offer crisp text and vibrant colours. By default, the phone enables Smart resolution, which lowers the resolution to conserve the battery – and I didn't really need to increase the pixel density as the screen offers a pleasing output. Thanks to support for HDR10, the panel also offers impressive saturation and contrast levels while consuming compatible content on Netflix. You can also change the colour temperature and colour mode along with switching on the eye comfort mode at night to ensure that there's less strain on your eyes.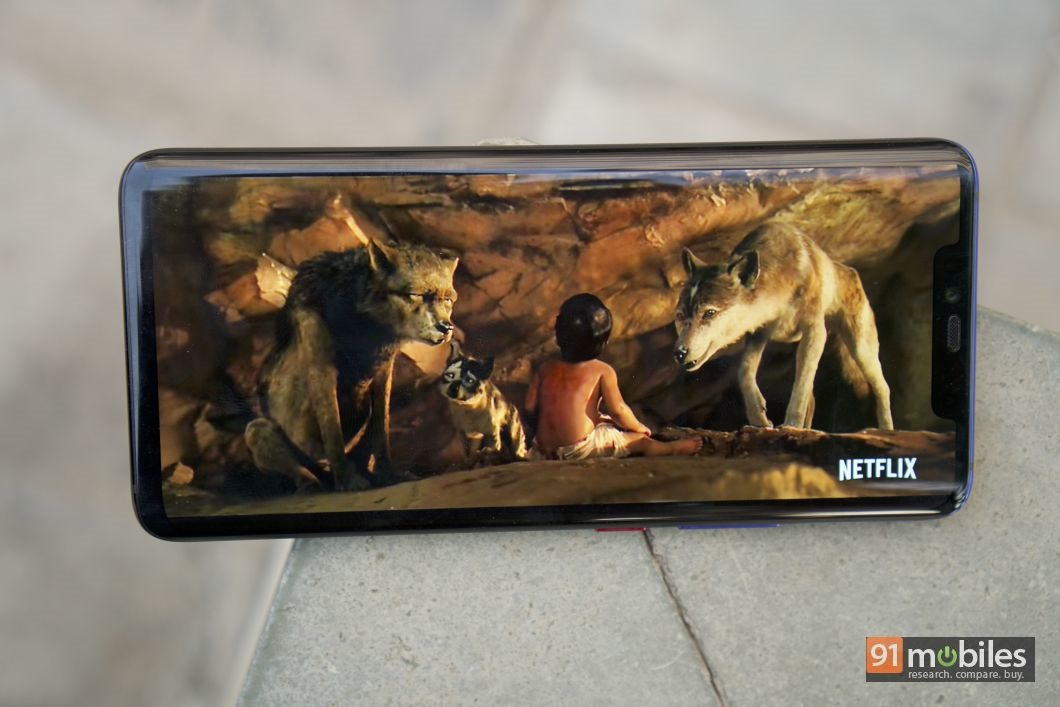 The screen is protected by Corning's Gorilla Glass, though the version is unknown. You also get an Always-on display feature, allowing you to see the date and time and battery levels.
Cameras: triple treat
Huawei's P20 Pro was the world's first handset with triple rear cameras. However, since then a lot of phones have launched that boast three snappers on their back, and there's even a smartphone that has four rear shooters! So to match up to the competition, the Mate 20 Pro has slightly changed camera configuration as compared to the P20 Pro. You do get a 40-megapixel primary camera, but instead of a monochrome sensor, there's a 10-megapixel wide-angle lens, while the third one continues to be a telephoto sensor rated at 8-megapixel. The Leica-certified camera setup is combined with AI goodness to make a potent pocket shooter. In terms of videos, the device is capable of shooting 4K videos at 60fps, while the super slow-mo mode can be recorded at 720p at 960fps.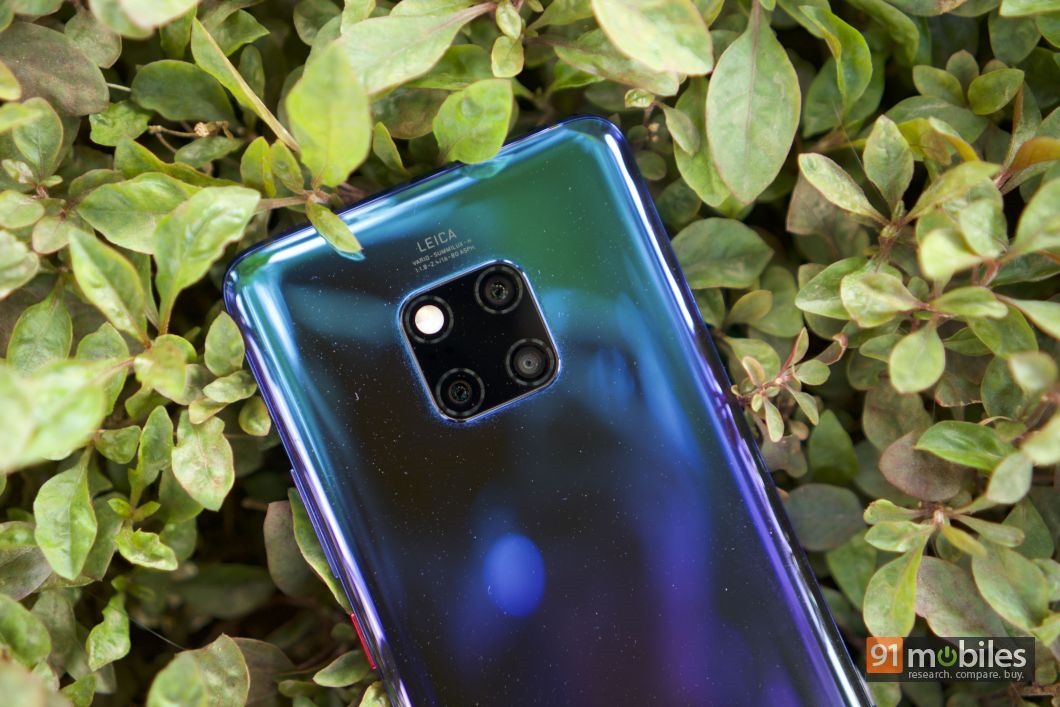 In terms of the camera interface, the viewfinder is chock-a-block with options. In the portrait orientation, the app is in the photo mode by default, but you can switch to portrait, video, pro, aperture and other modes. Of course, if you want to access more modes, then hitting 'More' brings up modes like HDR, Light Painting, 3D Panorama, Monochrome and Underwater (you can purchase a special waterproof case for the phone to make use of this mode). Below that, you get the large shutter button, with the preview gallery and the front camera toggle on either side. Up top, there's HiVision – Huawei's take on Google Lens letting you scan products, QR codes and barcodes, identify objects or even translate real-time (using Microsoft Translate), ability to switch on flash, toggle moving pictures, and change colour between standard, vivid and smooth. Clicking on Settings allows you to see granular settings like Master AI, Assistive Grid and more. To make the most out of the tri-cam array, the phone lets you zoom up to 3x and 5x, followed by the wide-angle mode at 0.6x. As much as I liked the multitude of options, the placement could've been better. For one, you have to hit settings to enable or disable the Master AI mode, and same is the case for the HDR mode. Similarly, I'd have liked a better control for entering the wide-angle or optical zoom mode, as you have to tap multiple times to access any of these modes.
Of course, the real question is whether the Mate 20 Pro is the best camera phone you could buy. The answer, unfortunately, isn't yes, but it does come close. The images have a high level of detail and colour reproduction is quite pleasing. While the Master AI mode might not be totally accurate, there's no denying that the images look all the better with the Master AI mode enabled. That said, the mode doesn't work always as shots taken in low-light with Master AI turned out to be better and sharper (refer to images embedded below). Of course, the fact that you can zoom in up to 5X is quite impressive, considering not many phones can boast of this feature.

I've stated this quite often, and will say it again – the wide-angle mode allows for a lot of creativity as you are able to get a wider frame without changing your position. Additionally, the phone ensures that there's no weird fish-eye effect, unlike many other handsets. The wide-angle sensor also allows the phone to get really close to the subject (up to 2.5cm vs 5cm in other devices) for a super macro mode.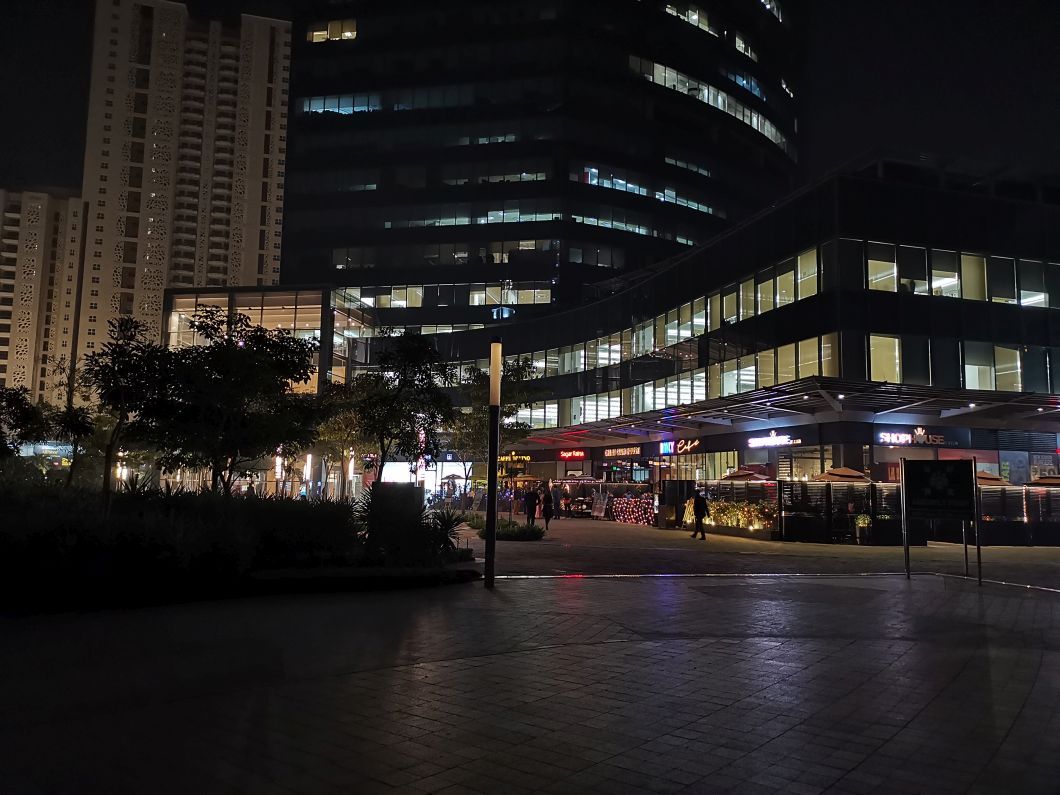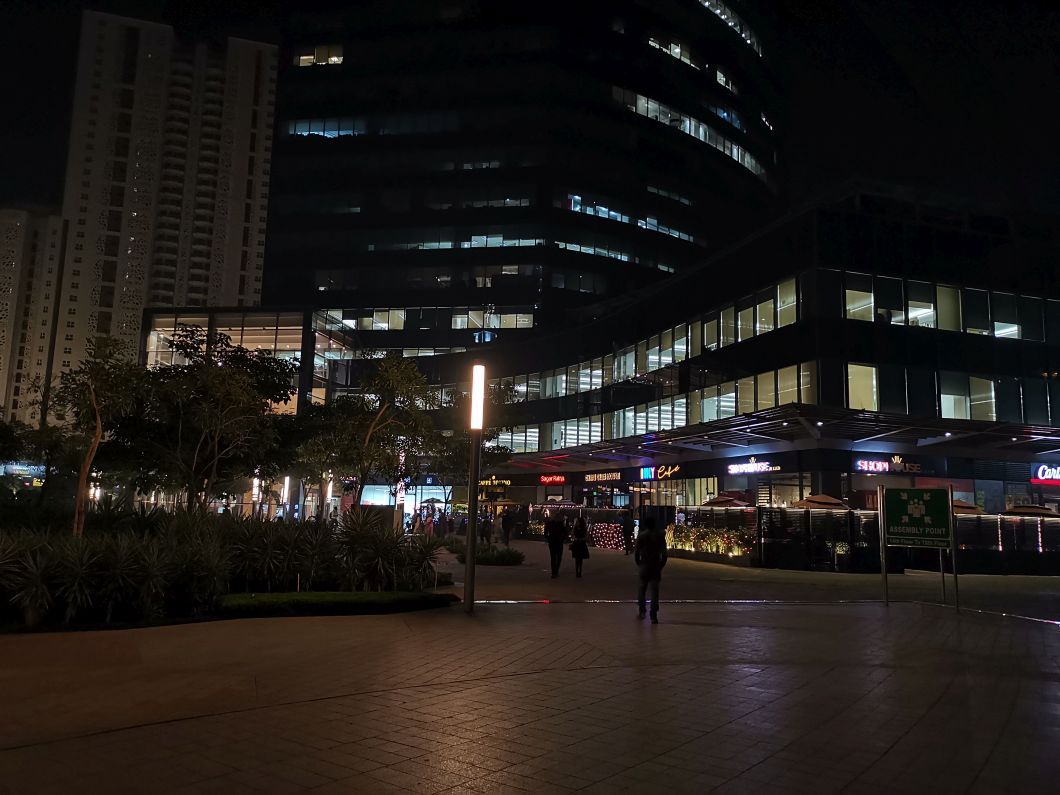 Without further ado, take a dekko at the Huawei Mate 20 Pro' imaging capabilities with the samples below.
Huawei Mate 20 Pro camera samples
So which smartphone(s) has the Huawei offering beat with regards to the imaging prowess? Well, it's not difficult to guess that it's Google's Pixel 3 and 3XL, which are the king of the hill in the camera department with a single snapper on their rear. Even in low light with the Night Sight mode, the Pixel siblings just continue to maintain their top spot. That said, the duo doesn't have an answer for the Mate 20 Pro's wide-angle mode and optical zoom (though Google's software-based super-res zoom is quite impressive).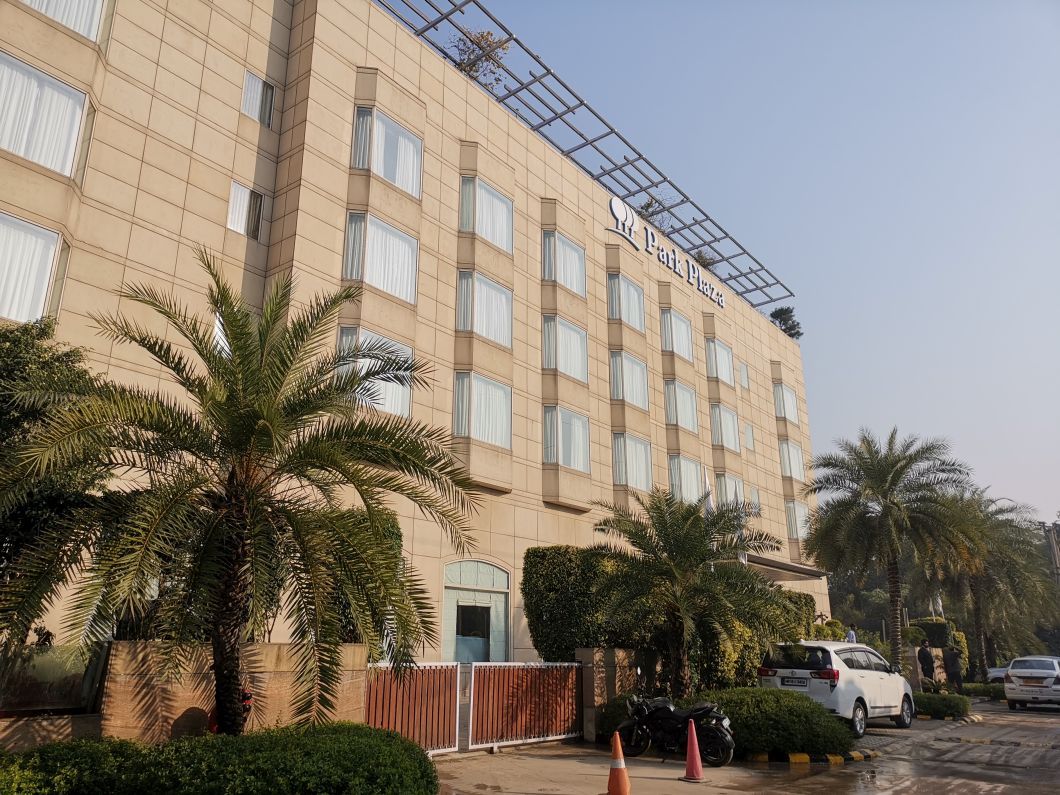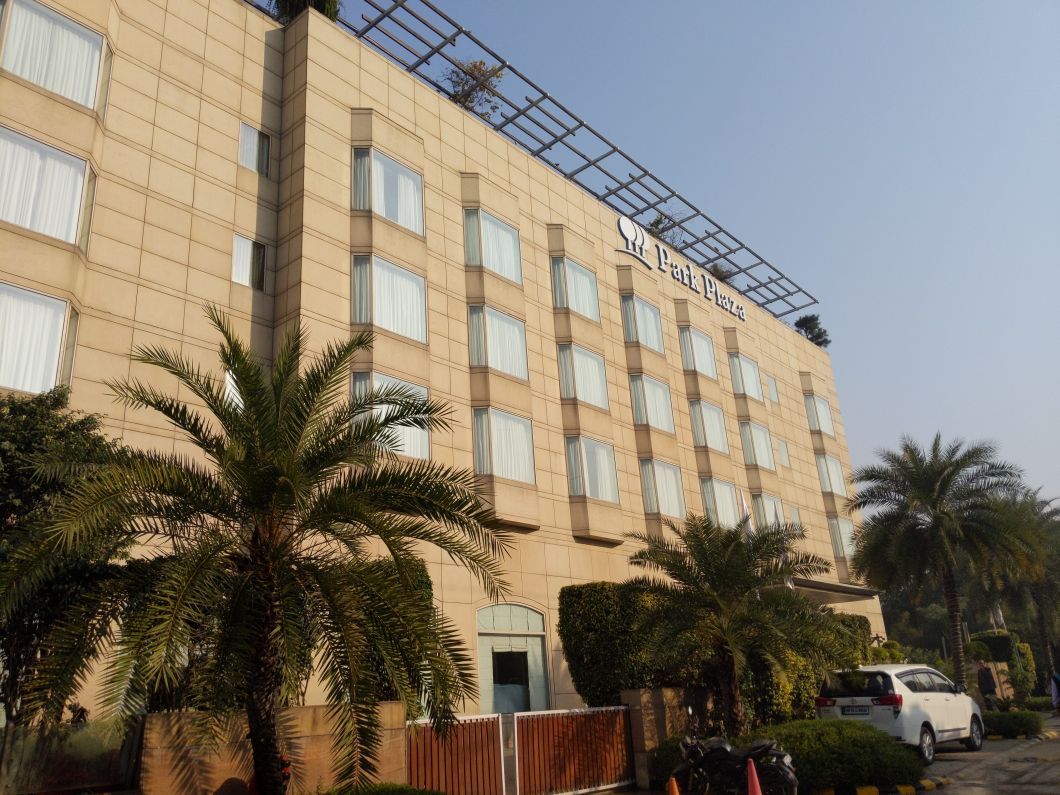 Then there's Apple as well, and comparing the Mate 20 Pro with its closest rival from the Cupertino giant (taking the pricing into account) – the iPhone XR – the images are almost at par, though both devices handle colours differently.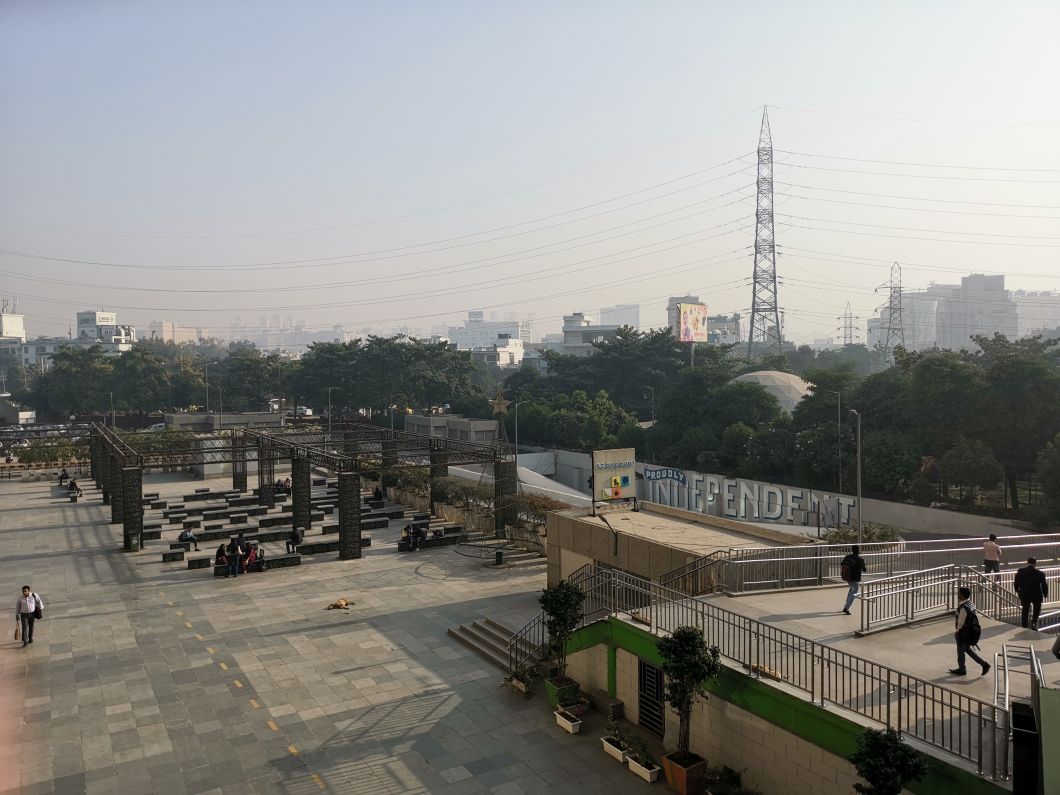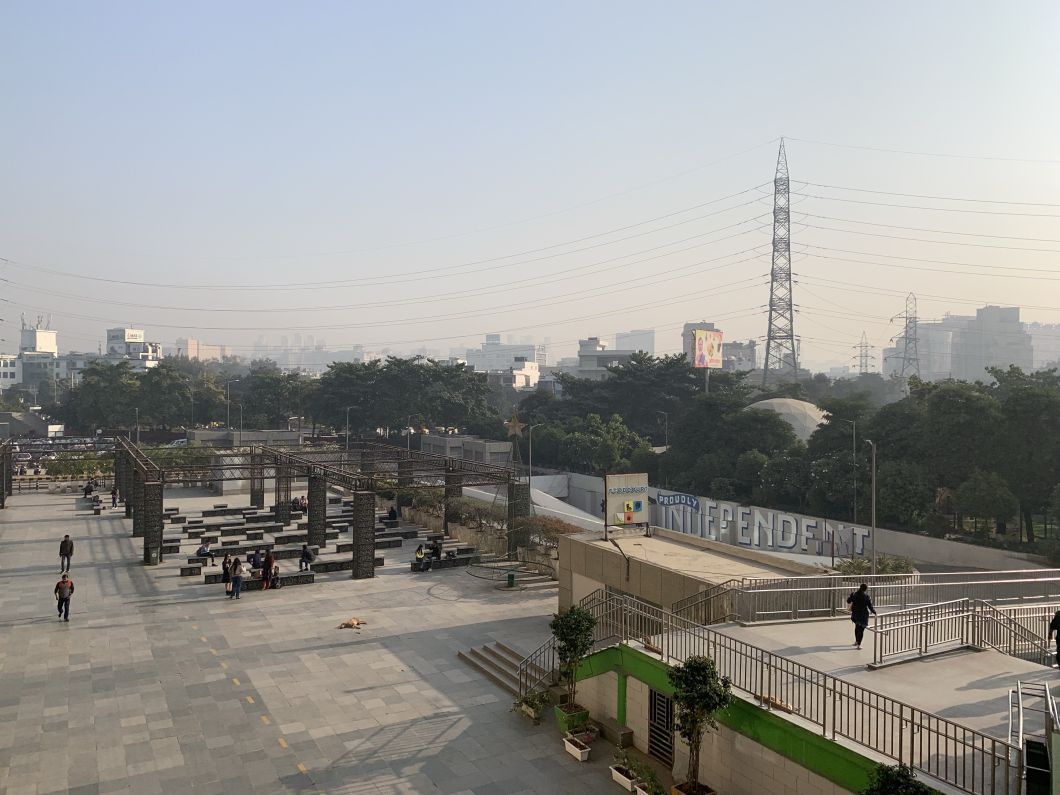 What if you're a selfie enthusiast? For you, the Huawei Mate 20 Pro flaunts a high-res 24MP shooter on the front. You also get software-enabled portrait mode along with a variety of AI effects. Sadly however, selfies aren't as sharp as the megapixel count would have you believe. The images also turned out to be quite soft even with the beauty mode disabled.
With regards to videos, it's odd to see that the Mate 20 Pro doesn't shoot 4k videos at 60fps, considering most flagships offer that capability. That said, the video footage is quite detailed and smooth as well, thanks to AIS (Automatic Image Stabilisation) that combines OIS with EIS. What's certainly appreciable is the fact that unlike the P20 Pro, Master AI mode works in the case of videos as well. There are a couple of interesting modes too. Background blur keeps the subject in sharp focus, while Background colour turns the entire background to monochrome… and impressively enough, this works for the front camera too. More than the quality of the footage, I'm amazed that smartphones have become powerful enough to pull off something like this, as it requires serious processing power.
Hardware and software: the fastest horse on the track
CPU
: Dual core, 2.6 GHz + Dual core, 1.92 GHz, HiSilicon Kirin
Memory
: 128 GB + Up to 256 GB
SIM Slots
: Dual SIM , GSM+GSM
Huawei has always prided itself on using its in-house silicon in its smartphones, however till now, the brand was always lagging behind the rivals (like Qualcomm and Apple). But this year, the Chinese titan was the first company to introduce a 7nm chipset in the form of the Kirin 980 SoC at IFA (it's a different matter that Apple actually became the first company to launch smartphones utilising 7nm chips).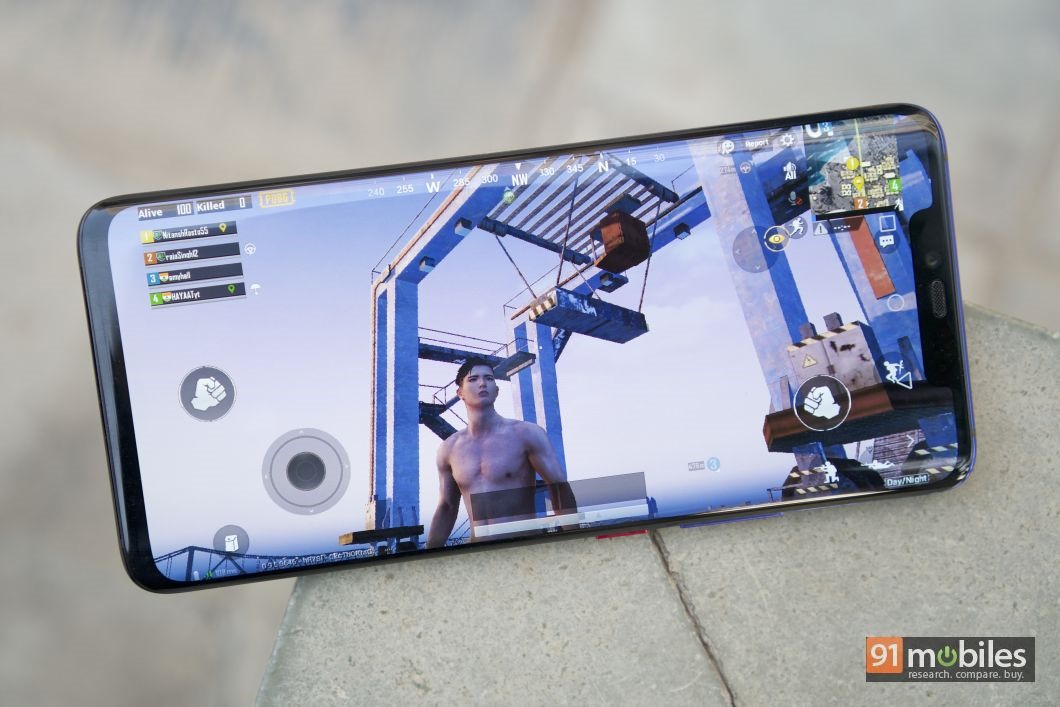 Not only does the fabrication process allow the latest chipset from Huawei to be power-efficient, it's also able to pack in more transistors (6.9billion to be exact). That, combined with the tri-core cluster makes for a powerful processor. Spec-wise, you get a 2.6GHz dual-core Cortex-A76 to handle heavy tasks, a 1.8GHz quad-core Cortex-A55 tuned at 1.8GHz and remaining pair of A76 cores humming at 1.96GHz. For graphics, the SoC comes integrated with a Mali-G76 GPU. For multitasking, the phone ships with 6GB of RAM.
While we usually don't turn to benchmarks to highlight the performance capabilities, but we're making an exception for the Kirin 980 chipset as it's a new one. The SoC manages to impress with its performance across various apps. On AnTuTu, which tests the device on its all-round performance, the handset has scored 2,63,776. It's on the processor-specific benchmarking app Geekbench 4 where the phone shines, as it scored 3,282 in the single-core test and 9,777 in the multi-core test. Turning to the graphics prowess, the smartphone achieves 1,405 frames in Manhattan 3.1 and 2,944 frames in T-Rex on GFXBench.
Huawei Mate 20 Pro benchmarks
What about real-life performance? It totally lives up to expectations as there was not even a single instance of lag while using the Huawei Mate 20 Pro. The usage is extremely smooth and switching between apps is swift too. The experience continues while gaming as well, be it playing Pochinki in PUBG or killing zombies in Unkilled. The good thing is that the phone manages to keep thermals under control as it doesn't heat up much even after continuous gaming.
Taking care of your storage requirements is 128GB of memory onboard, out of which around 112GB is available out of the box. While the P20 Pro ditched the memory expansion option, the Mate 20 Pro has come up with an innovative solution for the same. If you are willing to compromise on the dual-SIM aspect, you can utilise the nano memory card slot. Sadly though, since this is a new format, only Huawei is offering a NM card with a 256GB capacity, and it isn't available in India yet.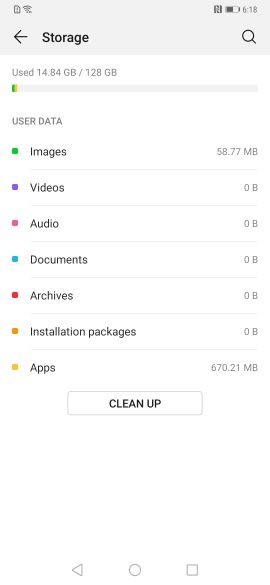 On the software front, Huawei's Mate 20 Pro boots EMUI 9.0 based on the latest Android 9.0 Pie. Now you may not like the funky-looking icons of the OS – in which case you can download a new launcher – but the UI itself is quite smooth and feature-packed as well. You get a variety of options such as themes and Phone Manager (a one-stop app for letting you clean up files, monitor your data usage, scan for viruses, etc). There are also some preloaded apps such as Facebook and Netflix, though (thankfully) there aren't many. While by default, the UI offers virtual navigation keys, you can also enable gesture-based navigation, which ensures that you get even more screen real estate at your disposal. Sadly though, using gestures isn't as intuitive as I'd have liked them to be. To access the multitasking menu, you'll have to swipe from the bottom and pause for a while, and even then, four out of 10 times, I was unable to see recently-opened apps.
Battery: 42(00mAh) might not be answer to life, the universe and everything, but it's an answer to all your battery woes
Capacity
: 4200 mAH, Li-Polymer, Non removable
It was only last year that Android flagships used to have a battery capacities ranging between 3,000mAh and 3,500mAh. But this year, we've seen quite a few premium offerings with a 4,000mAh cell. One-upping them is the Huawei Mate 20 Pro as it draws power from a beefy 4,200mAh unit. The capacity ensures that the phone can last a day and then some more even with a heavy usage. Charged fully in the morning, the smartphone was able to have some juice left in the tank by the time I went to the bed with my usage comprising streaming podcasts or watching videos via Bluetooth, using Wi-Fi hotspot, making use of GPS, gaming for 15 to 20 minutes along with calls and messages and being connected to the internet through 4G or Wi-Fi. In our 91mobiles battery test, the phone was able to playback a 720p video on loop for 17 hours and 45 minutes with both brightness and volume set at 50 percent. While this might not be the best result we've seen, it's certainly quite impressive.
In case you do end up draining the battery, then fret not, as the phone ships with a 40W Super Charger that can juice it up from 5 to 100 percent levels in around 50 minutes. While we'd certainly be doing a comparison, I believe that this might very well be the fastest charging phone around. Worth mentioning that you'll need to use the bundled charger and cable to get such charging speeds. That's not all, as the phone also supports fast wireless charging at 15W.
I'm sure at this point you must be wondering about the wireless reverse charging functionality. I'd say that it's certainly a useful feature to let you juice up your other smartphone (only if it supports wireless charging), though it's only advisable to use in emergency situations, as the wireless charging isn't just slow, but guzzles significant battery from the Huawei handset too. For testing purposes, I charged the Pixel 3 XL with the Mate 20 Pro, and in about two hours, the former was only able to charge to 26 percent (from 1 percent) and the latter drained almost 50 percent battery from ~95 percent levels. Though it's worth noting that the Huawei smartphone wasn't idle and along with being connected to the internet, it was streaming music off the Gaana app.
Verdict
If I continue with the premise of the introduction, it's evident that along with several world's firsts, the Huawei Mate 20 Pro comes with a number of unique capabilities. The smartphone has a gorgeous display, super-fast performance, powerful cameras on the front and back, and a long-lasting battery – all packed inside a stunning design. And even though it comes just six months after the P20 Pro, it brings upgrades in all aspects. But with a price tag of Rs 69,990, is it worth it? Before I answer that, let's take a look at the competition.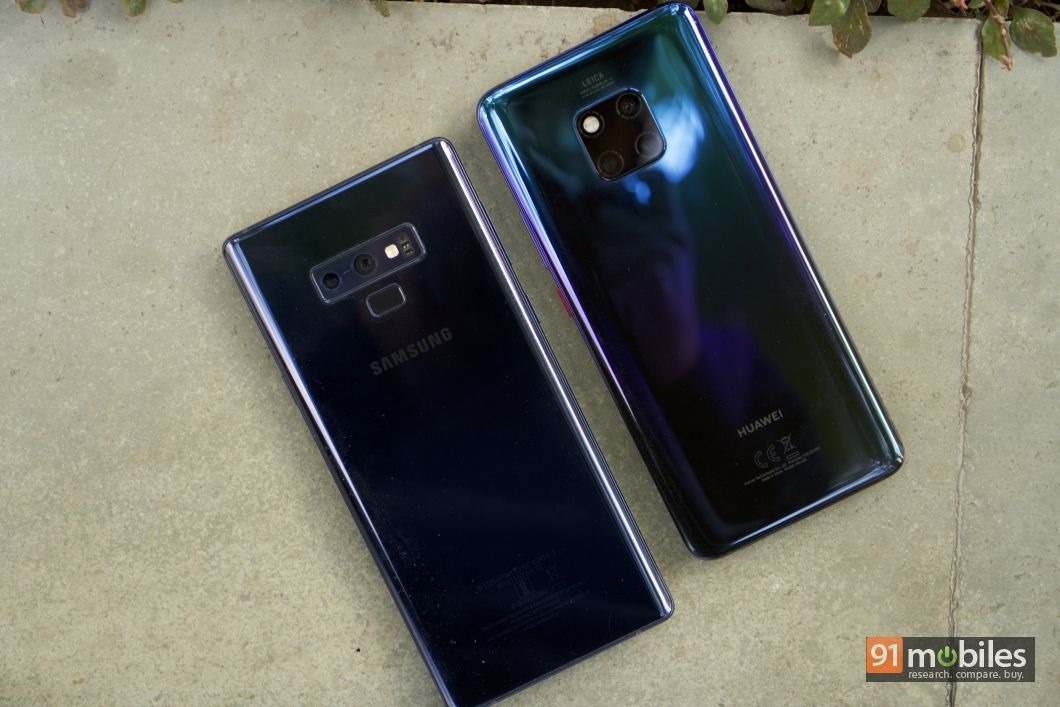 The biggest rival to Huawei's offering will be the power-packed Note9. The Samsung phone matches the Mate 20 Pro toe-to-toe in most aspects, and then raises the bar with its multi-faceted S Pen. The former is also priced lower at Rs 67,990, and can be purchased for around Rs 63,000 from e-commerce websites.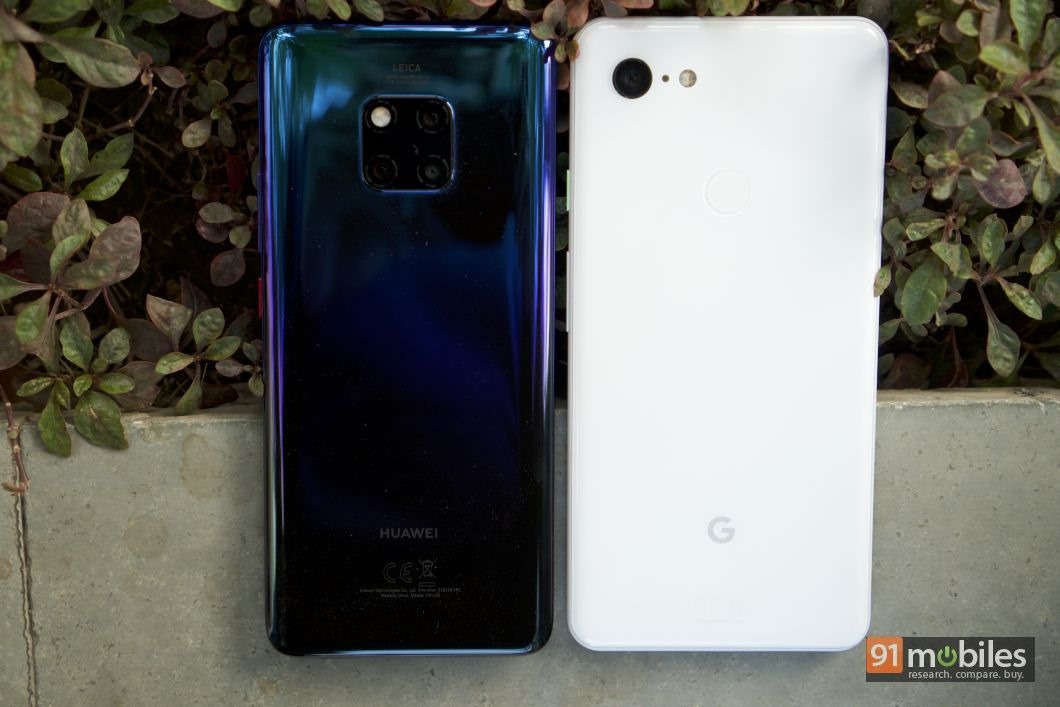 As mentioned in the camera section, if any smartphone these days can boast of imaging performance, it has to go up against the venerable Pixel 3 siblings. Priced at Rs 71,000 and Rs 83,000 for the Pixel 3 and 3 XL, the handsets feature powerful hardware, though they may not be able to match up to Mate 20 Pro's feature set.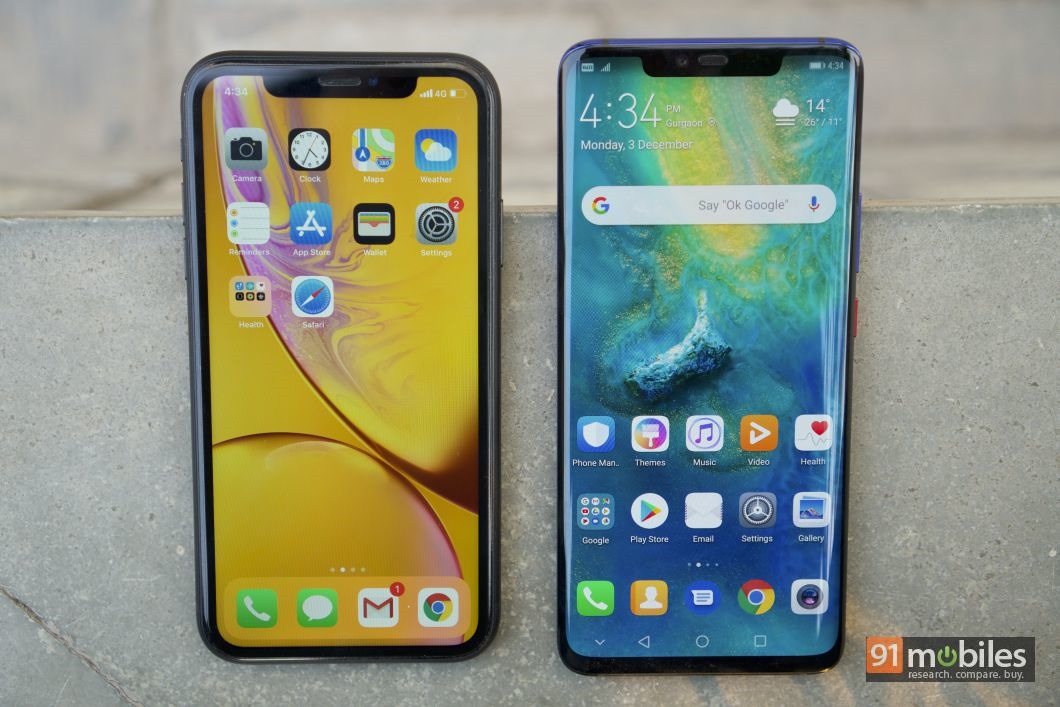 Unless you're an Apple fanboy, the iPhone XR (review) might not make much sense in this price segment, especially when pitted against the Mate 20 Pro. Unless of course, money is no bar and you can go for the pricier iPhone XS (review) or iPhone XS Max (review). Having said that, if core performance is what you're after, Apple's A12 chipset still leads the pack.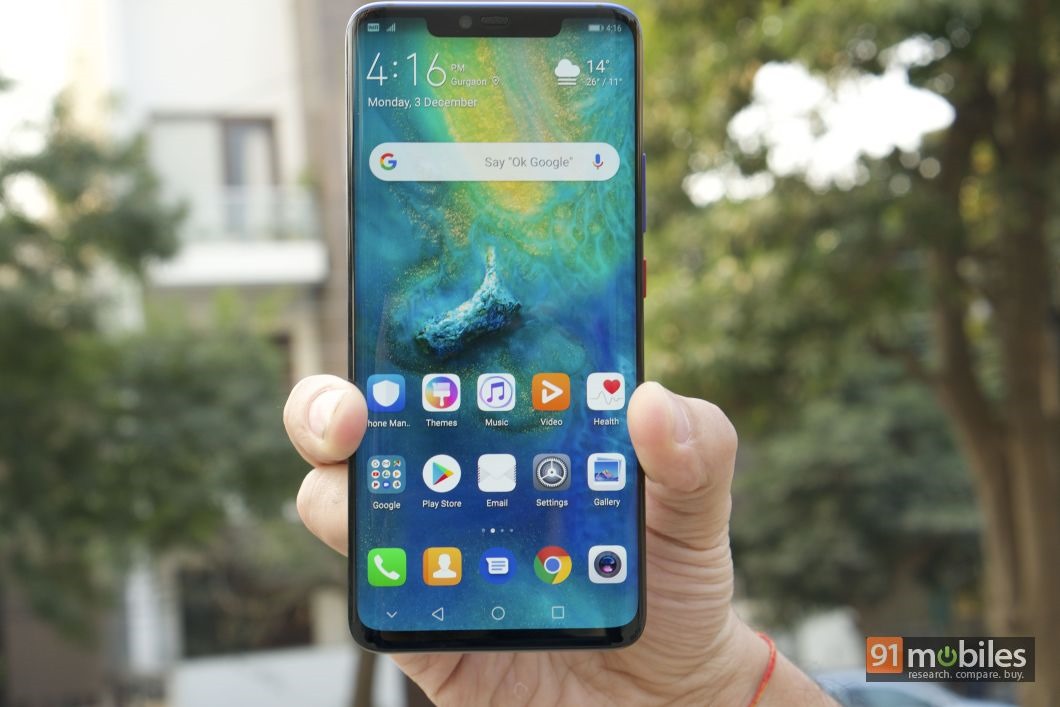 So what's the bottomline? The latest and greatest from the world's second-largest handset manufacturer is certainly its best offering yet, and will be a solid contender for Phone of the Year awards (stay tuned for that). However, as you can see, the Note9 poses a solid threat to the Mate 20 Pro, and choosing between the two ain't easy. It all boils down to what you want for your dough, and the Note9 might find takers because of the brand factor and S Pen capabilities. However, Huawei's special introductory offer, wherein you can get Sennheiser's PXC550 headphones worth Rs 29,990 for just Rs 2,000 extra does sway the balance in its favour. All in all, rest assured that the Huawei Mate 20 Pro will surely give you more than your money's worth and won't leave you disappointed in any aspect.
Editor's rating: 4 / 5
Pros
Attractive gradient hue and sleek form factor
Sharp display with HDR support
Versatile triple rear cameras
Fastest Android smartphone around
Impressive battery backup
Cons
Selfie camera could have been better
nanoSD cards aren't available in India
Photos by Pratik Vyas
Competitors for Huawei Mate 20 Pro
| | | |
| --- | --- | --- |
| Huawei Mate 20 Pro | vs | Huawei P30 Pro |
| | | |
| --- | --- | --- |
| Huawei Mate 20 Pro | vs | Samsung Galaxy S10 Plus |