OnePlus is back for one more innings in 2017: the OnePlus 5T is here after umpteen rumours and leaks that preceded its launch. Although, unlike last year's OnePlus 3T (review) — which was a mere spec bump over the OnePlus 3 (review) — the OnePlus 5T is a visual overhaul, one that makes it a worthy contender for the best flagship Android smartphone of 2017.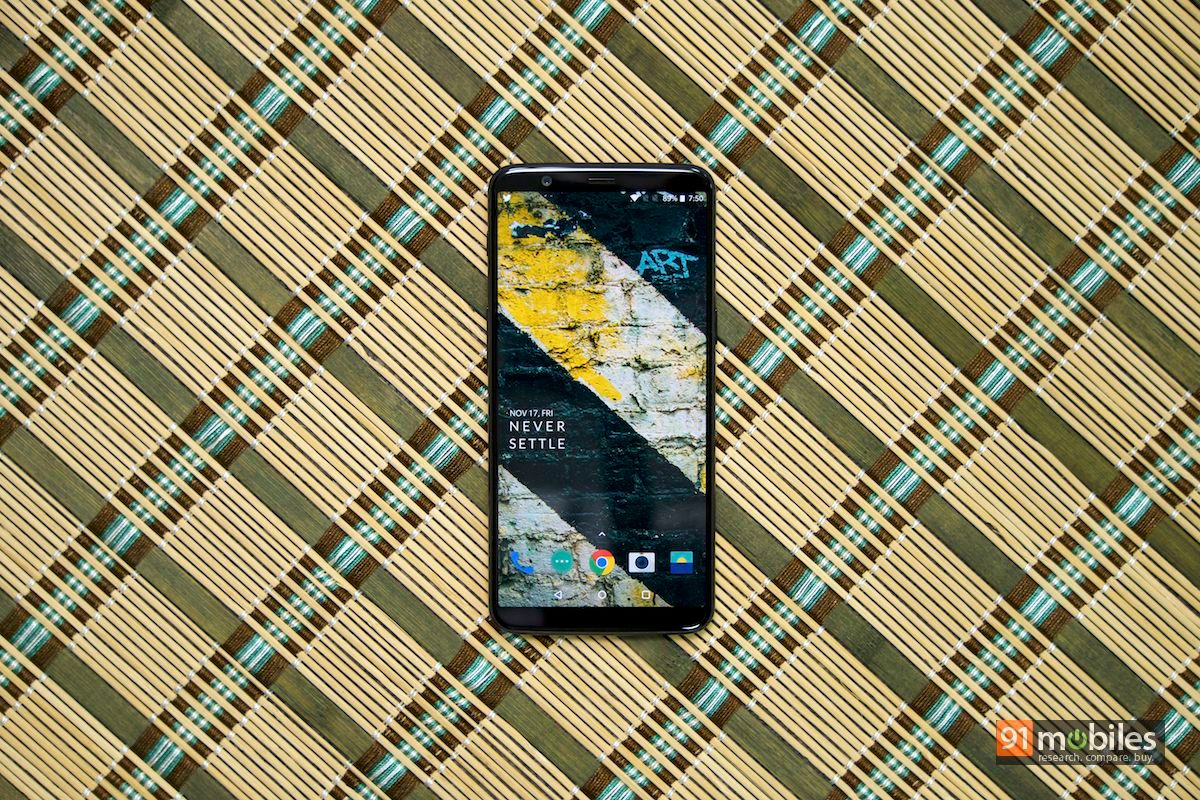 Why do we think so?
Well, here's the thing: we've always known that OnePlus had lofty ambitions (and mostly delivers on them too) but this time around OnePlus is evidently gunning for glory. You know that to be true when the company makes a phone that aspires to take on the mighty Apple iPhone X, at least on paper. The iPhone X (review) has a tall, nearly bezel-less display. So does the OnePlus 5T. The iPhone X has an advanced facial unlocking feature. So does the OnePlus 5T. And, so on and so forth.
While direct specs-based comparisons are easy to make, real life usage and performance is what determines if a phone is worth its mettle.
A big, colourful display defines the ergonomics of the 5T
The moment you take the phone out of the box, you are going to notice the big 6.01-inch Optic AMOLED screen with an aspect ratio of 18:9 and a resolution of 1,080 x 2,160. Goes without saying that it is much bigger than the OnePlus 5's 5.5-inch display. But here's the kicker, it is only ever so slightly taller, wider, and heavier than the OnePlus 5. Having said that, we'd have ideally liked a little more heft. When naked, the phone feels too slippery and a tad bigger than usual. We didn't feel the same way when we held the similarly-sized LG V30 (first impressions) in our hands at IFA. However, slapping a case on the OnePlus 5T definitely solves the problem.

As for the display itself, this Optic AMOLED screen is sharp, bright, and colourful. In fact, if you want a more accurate colour reproduction, you can chose the (entirely optional) sRGB or DCI-P3 colour space. One must appreciate OnePlus for giving users the choice from the get-go unlike a certain other manufacture that tried to ram it down users throats and got slack for it (*cough* it rhymes with poodle *cough*). Although, to be entirely fair, OnePlus did have to face some of the brunt last year when the OnePlus 3's display was completely taken to task by an Anandtech investigation. In any case, a lot of common folks buying high-end phones are going to look intently for display specs and its quality. Now, whether they actually understand the difference or not is an entirely separate argument.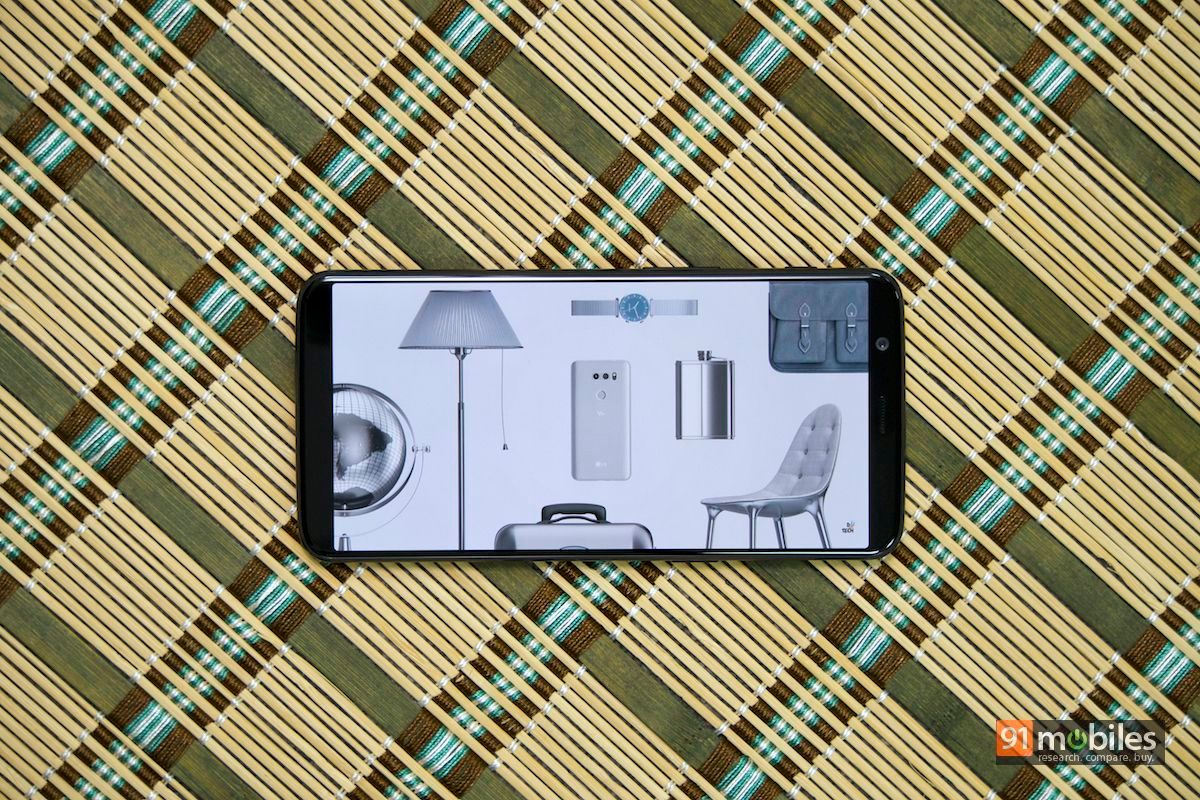 But not all's hunky dory with the display on the 5T. We are really craving for a 2K display on a OnePlus flagship now and with the 5T still sticking to a FHD+ display it just feels like a missed opportunity. Just like the option to choose your preferred colour space, we believe OnePlus could've given a choice of resolution too. The Samsung Galaxy S8, for example, runs at FHD+ by default but you can dive into the settings and change it if you want.
The best face unlock on an Android phone yet
While the launch of the OnePlus 5T confirmed all the rumours about its internal specifications, one thing did come as a surprise: the advanced facial recognition system. Evidently, OnePlus is taking the fight directly to the iPhone X.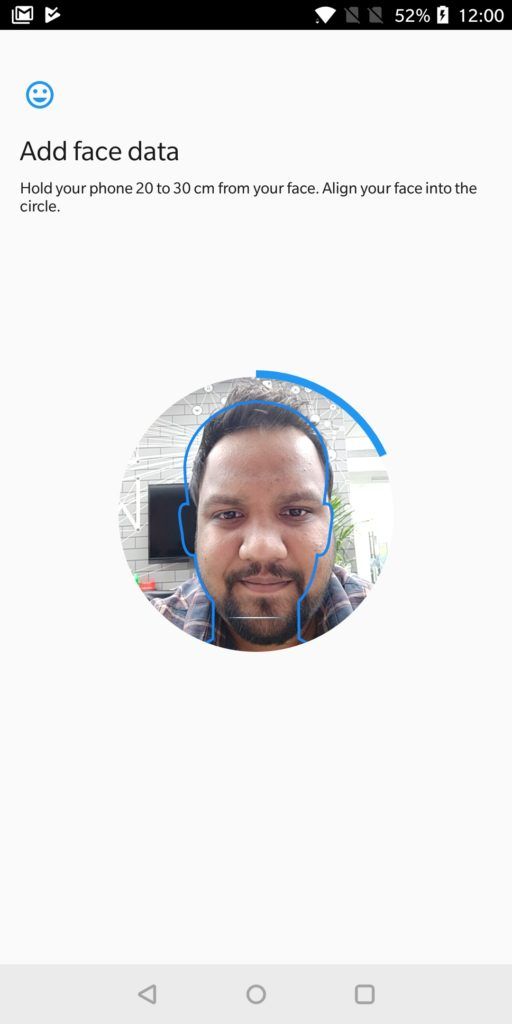 Setup is a simple one-step process. Obviously it is not as sophisticated as the iPhone X's Face ID, but boy does it recognise your face fast or what! It is as fast as the fingerprint scanner that's been moved to the rear now. In fact, we believe that most users won't care if it is extremely secure or not, especially if it works this fast. Notwithstanding that argument, we did conduct a rudimentary test and found out that the OnePlus 5T's face unlock doesn't work all the time in pitch dark, and on the flipside it doesn't unlock with your photo either. It feels like an adequately alternative fallback option for the dependable and secure fingerprint scanner.
Oxygen OS is nice and all but it should've shipped with Oreo
The OnePlus 5T runs Android 7.1.1 Nougat out-of-the-box with an Oxygen OS 4.7 wrapper on top of it. In fact, during our review period, OnePlus issued a minor update to Oxygen OS and upgraded it to 4.7.1. This improved the setup time for face recognition by leaps and bounds, and it also improved the EIS slightly while recording in 4K.

We are definitely disappointed the 5T doesn't ship with Oreo. Thankfully, an update is coming soon. Now that the fingerprint scanner is on the rear, there are a few neat tweaks that OnePlus has added to the software. You can bring down the notifications panel by swiping down on the fingerprint scanner, or you can also long press on the scanner to capture a photo when using the camera app. While these aren't entirely novel additions, they are definitely good to have.
Since there is no home button, you have a layout of capacitive onscreen buttons that can be remapped according to your liking. You can also choose to hide the capacitive buttons when using apps so that you get a full view of the app in use. Furthermore, OnePlus has added a Parallel space that allows you to run two apps on the same phone. You can add two WhatsApp or two Facebook accounts, if you so wish. It is definitely useful.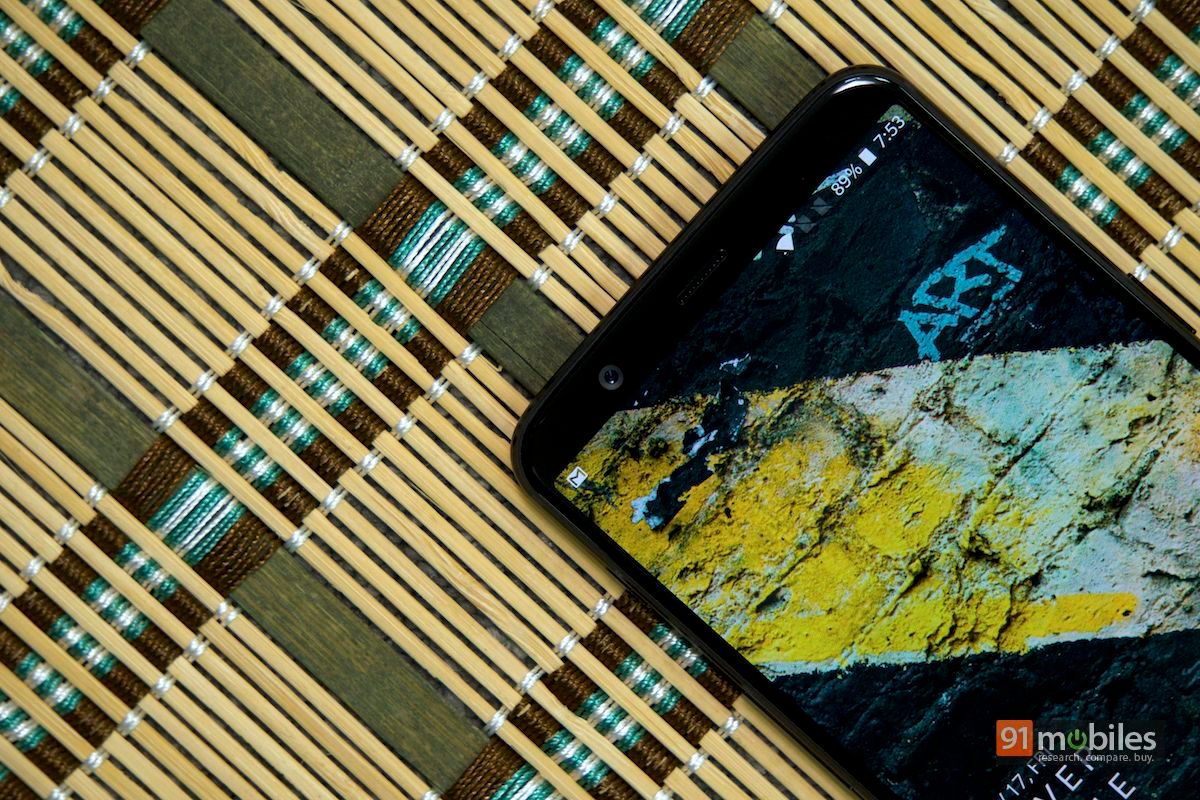 Slightly improved camera performance but we miss the telephoto lens
Interestingly, OnePlus has decided to let go of the telephoto camera on the OnePlus 5T. As compared to the OnePlus 5, on which the secondary rear camera is based on a 20MP Sony IMX350 sensor with an f/2.6 aperture and a focal length of 36mm, the OnePlus 5T uses a better IMX 376K sensor but with a larger f/1.7 aperture. The focal length remains the same as that of the primary camera – which is 27.22mm. The OnePlus 5T uses this larger aperture to capture better low light pictures according to the company.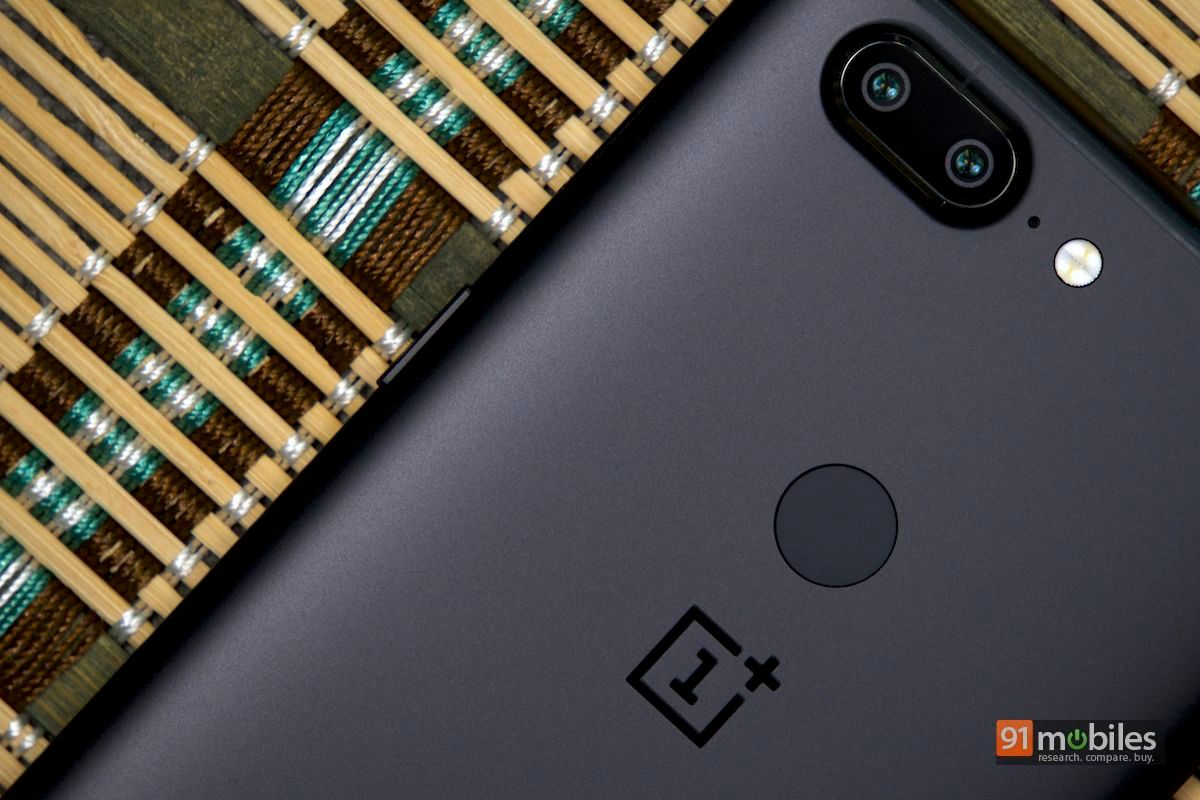 OnePlus claims that it switches to the secondary camera when the light is below 10 LUX. We used a smartphone app to test the light levels, and shot a few images. The EXIF data from our findings clearly indicates that the OnePlus 5T is indeed switching to the secondary camera under 10 LUX light. As far as the end results are concerned, the low light performance has definitely improved slightly from the OnePlus 5. You can see a little more details and a better exposure in extremely low-light situations. But, it is not game changing or anything. Moreover, there are very few occasions when you will actually shoot in such low light situations.

OnePlus 5T camera samples
By the way, the Portrait Mode continues to exist but the Portrait mode shots on the OnePlus 5 looks better despite the close cropping. The cutout looks more natural. Take a look at these photos to judge for yourself.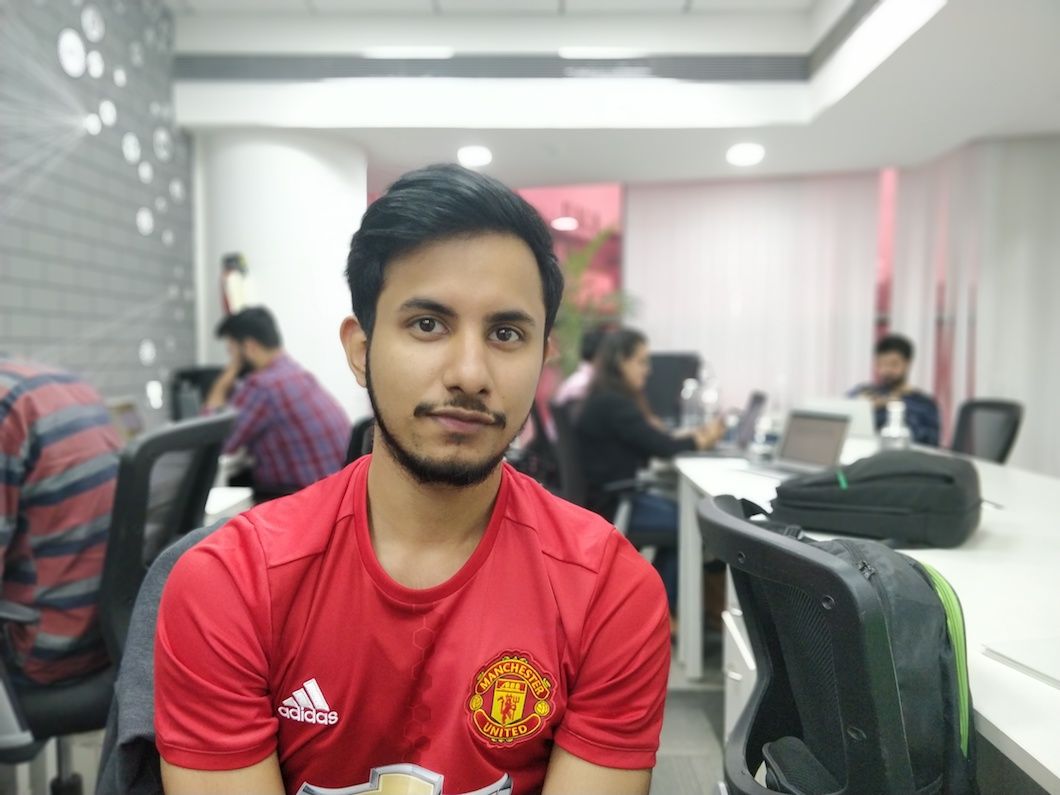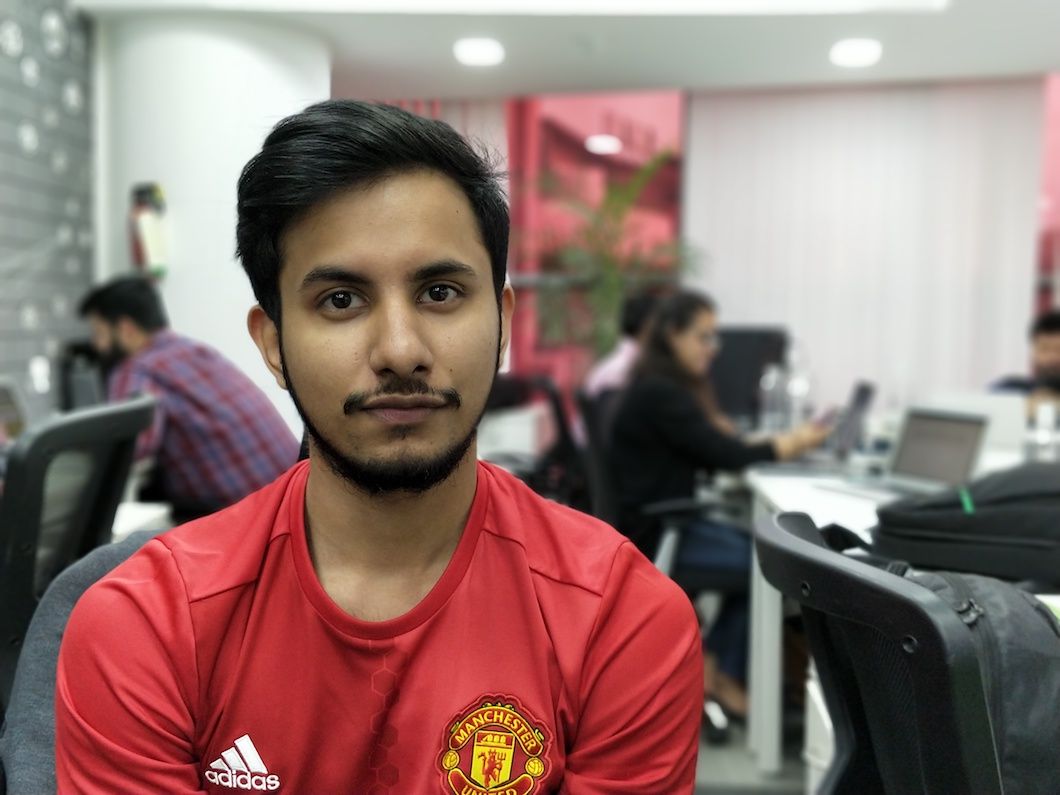 Also interestingly, OnePlus is pretty belligerent on the Beauty Mode. For instance, it is on by default even on the rear camera. Don't forget to switch it off. Although, before we forget, let us remind you that the 16MP front camera still takes some incredible looking selfies. The 4K video recording it pretty crisp too, and the Electronic Image Stabilisation (EIS) has been improved by leaps and bounds. Moreover, it records pretty crisp stereo audio as well.

Overall, image quality-wise you don't get the same level of details that you can achieve on more expensive Android flagships but we think that south of Rs 40,000, the OnePlus 5T's cameras are really good. The only problem is that you can now buy the first generation
Google Pixel XL
(
review
) in this price range. Now, that phone has a kickass camera with better low-light performance as well.
Still faster than Usain Bolt on steroids
Let's just get the obvious out of the way: the OnePlus 5T operates on beast mode 24x7x365. It has the same Snapdragon 835 SoC coupled with either 6GB or 8GB of RAM, like the OnePlus 5 (and most flagship Android smartphones of 2017). Now, the 6GB RAM variant gives you 64 gigs of internal storage, whereas you get 128 gigs on the 8GB variant. Obviously, this jacks up the price of the phone by Rs 5,000, but we think it is worth it. Because know this, you don't get space for an external SD card slot. Although, the advantage of relying on just the internal storage means that OnePlus can provide you faster read/write speeds as well. With the support for new UFS 2.1 storage technology, you get significantly faster storage performance. The best part is that it works in dual lane mode: two lanes for data reading and two lanes for data writing. In short, this storage is super duper fast.
And, to top it all of – we can tell you this with a fair amount of certainty – the OnePlus 5T (along with the OnePlus 5) has the best hardware-software optimisation ever on an Android phone. The UI is slick and smooth, and you can just glide through the operating system. Basically, it just works without any hangups, every time you touch the screen. Also, gaming is a lot of fun on the phone especially on the big display. In fact, there is a neat Gaming Do Not Disturb mode – like the ones found on Samsung phones – that switches off notifications.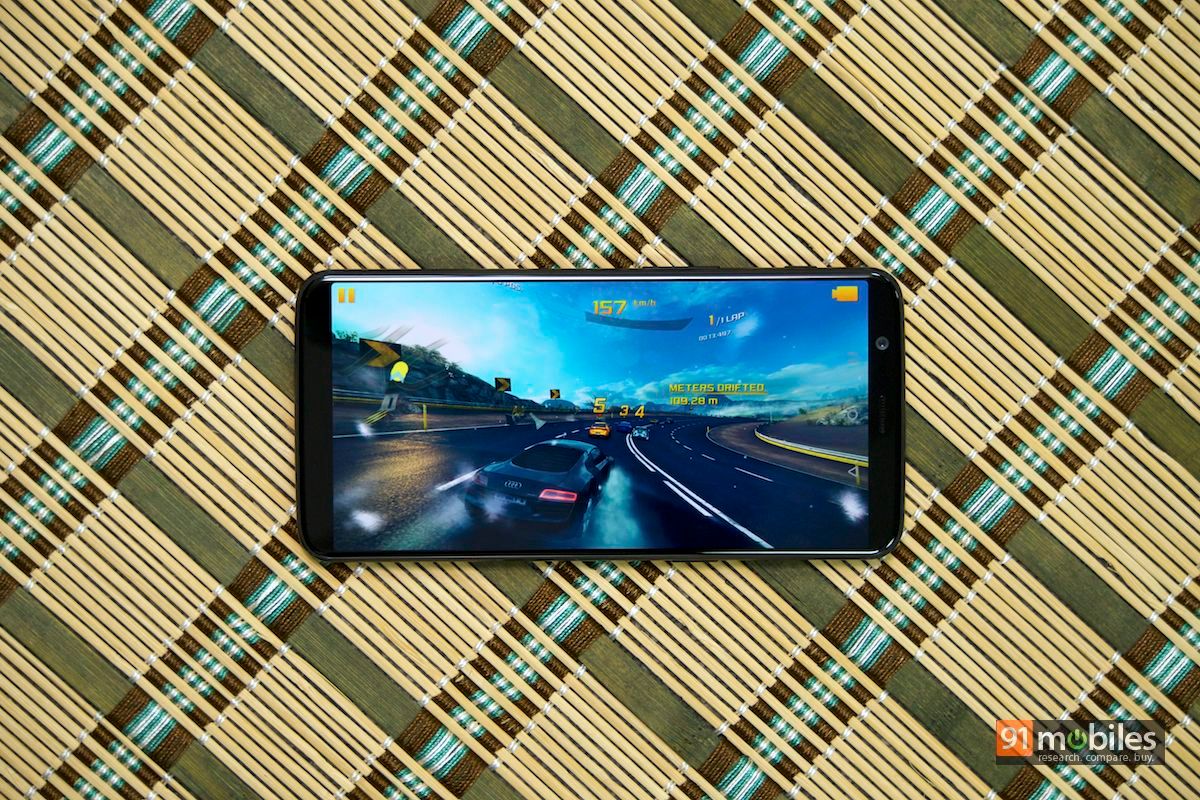 However, the mono loudspeaker is a bit of a letdown. It sounds tinny and it distorts slightly at loud volume too. Nokia's OZO audio is definitely better. But, there's a silver lining: the presence of a headphone jack. While you don't get a pair of earphones bundled in the box, you can definitely use any other earphones/headphones with a 3.5mm plug lying around. And, it sounds good too. The internal DAC (digital to analog converter) offers a decent sound output and you won't be disappointed with its performance.
As far as the call quality is concerned, we had no issues to report whatsoever. We didn't face any call drops on Airtel's network, which is generally infamous for call drops these days. Moreover, the 4G connection was quite stable too, during our testing period.
Another minor gripe we have with the 5T is that it has the same 3,300mAh battery as the OnePlus 5. In our intensive battery test, the phone managed to last 16 hours and 48 minutes as opposed to the OnePlus 5 that lasted 22 hours and 11 minutes. However, in our daily usage we noticed that the phone averaged out at approximately 5 hours of screen on time, which is not bad at all. As far as regular usage is concerned, you should easily be able to milk at least a day's worth of battery life from the OnePlus 5T on moderate usage.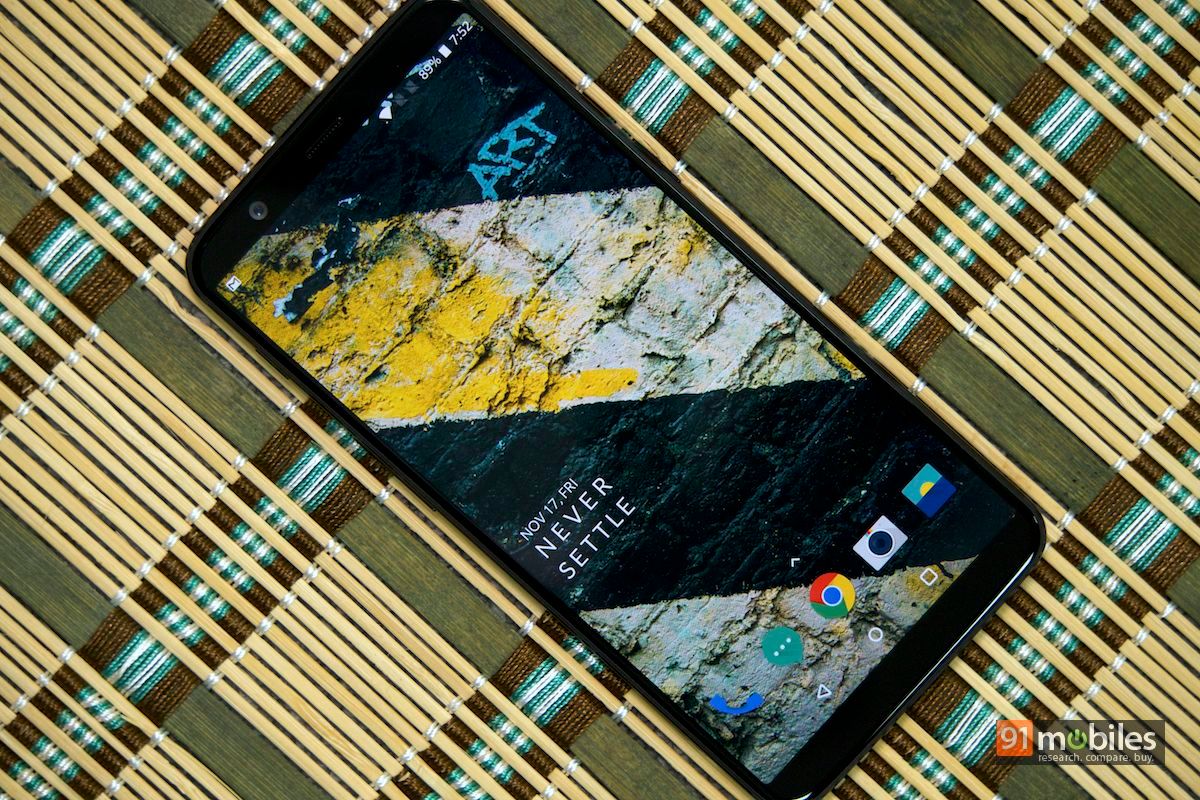 Should you buy it?
If the iPhone X is a window into the future of iPhones, the OnePlus 5T is definitely a peek into the future of OnePlus phones. No notch included, obviously. The best part is the OnePlus 5T doesn't break the bank either. You can get one for as low as Rs 32,999. That is definitely a steal.
Obviously there are other worthy Android phones like the Nokia 8 and the Xiaomi Mi Mix 2 in the same price range, but the OnePlus 5T has almost everything you could ask for. The OnePlus 5T's design is more modern when compared to the Nokia 8 (review). Additionally, the Xiaomi Mi Mix 2's (review) camera cannot hold a candle to the 5T's rear shooters, or the front one for that matter. In a nutshell, the OnePlus 5T is a complete package barring a few minor flaws, which can be easily overlooked.
That said, if you already own the OnePlus 5 upgrading to the OnePlus 5T might not be necessary. However, if you want to buy an Android phone, you really cannot go wrong with the 5T. The pre-launch hype was all worth it.

Editor's rating: 4 / 5
Pros
Futuristic design
Great 18:9 display
Good camera performance
Face unlock is blazing fast
Very good pricing
Cons
No Android Oreo at launch
Loudspeaker distorts at maximum volume
Battery life could've been better
Photos by Raj Rout
Competitors for OnePlus 5T
| | | |
| --- | --- | --- |
| OnePlus 5T | vs | Nokia 8 |
| | | |
| --- | --- | --- |
| OnePlus 5T | vs | Xiaomi Mi Mix 2 128GB |