Review Summary
Expert Rating
4/5
OnePlus 8T is the third flagship smartphone from the company this year and it comes without a Pro variant, which is an interesting move. OnePlus felt that there was no need for a Pro model this time as the OnePlus 8 Pro (review) offers all the necessary 'Pro' features, including wireless charging and IP certification. So, we have the OnePlus 8T which falls in between the previous two flagships. It comes with a few features that are missing on the OnePlus 8 but also lacks a few features that you get with the 8 Pro. The result is a phone that offers just what you need, nothing more and nothing less.
The OnePlus 8T touts a 120Hz Fluid AMOLED, 48MP quad cameras, Snapdragon 865 chipset, and a 4,500mAh battery. The highlight feature is the new Warp Charge 65 fast charging solution. The smartphone misses out on wireless charging and IP rating, but it hopes to offer enough of everything else to justify its price tag.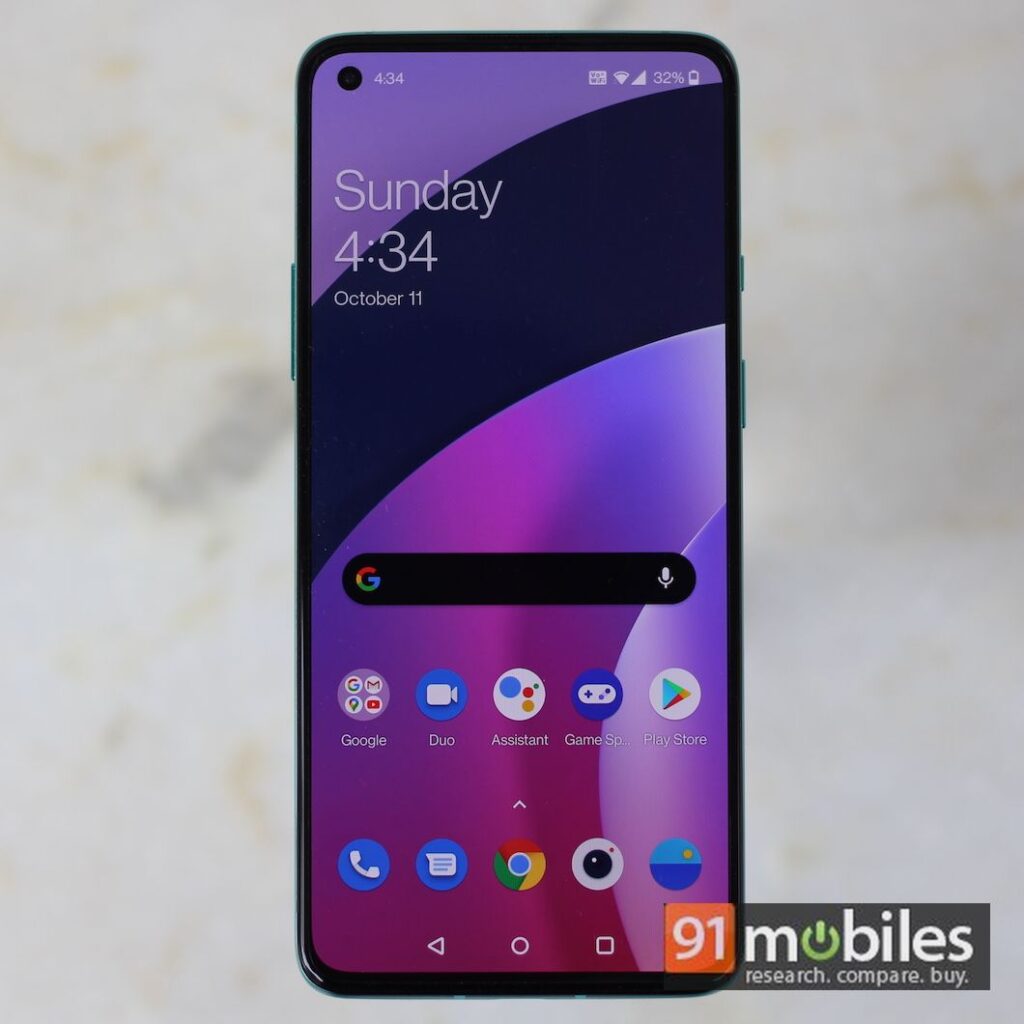 Verdict

The OnePlus 8T is a safe phone to put your money on. It gets the basics right and stays within the lines to offer a dependable flagship smartphone. The phone offers a great display, blazing-fast performance, and really fast charging speeds. It's a phone that doesn't take risks, which might disappoint some who were expecting something more.
Design and display
Display: 6.55-inch FHD+ (2,400 x 1,080) Fluid AMOLED
Refresh rate: 120Hz
Weight – 188 grams
Connectivity – Type-C port, dual nano-SIM support
When it comes to its T series of phones, OnePlus has taken a few creative liberties over the years that have been questionable. The OnePlus 7T last year came with an unsightly circular rear camera module because that was all the trend in 2019. This year has been about the squarish and rectangular rear camera designs, which has been seen on every other phone, including several phones from Samsung. So, the OnePlus 8T has a very Samsung Galaxy-like design from the back with a rectangular camera module that houses four camera sensors. It does look better than the OnePlus 7T, but it also looks common. It's a safe design to go with and there's nothing wrong with that, but it also means don't expect the OnePlus 8T to offer a unique look.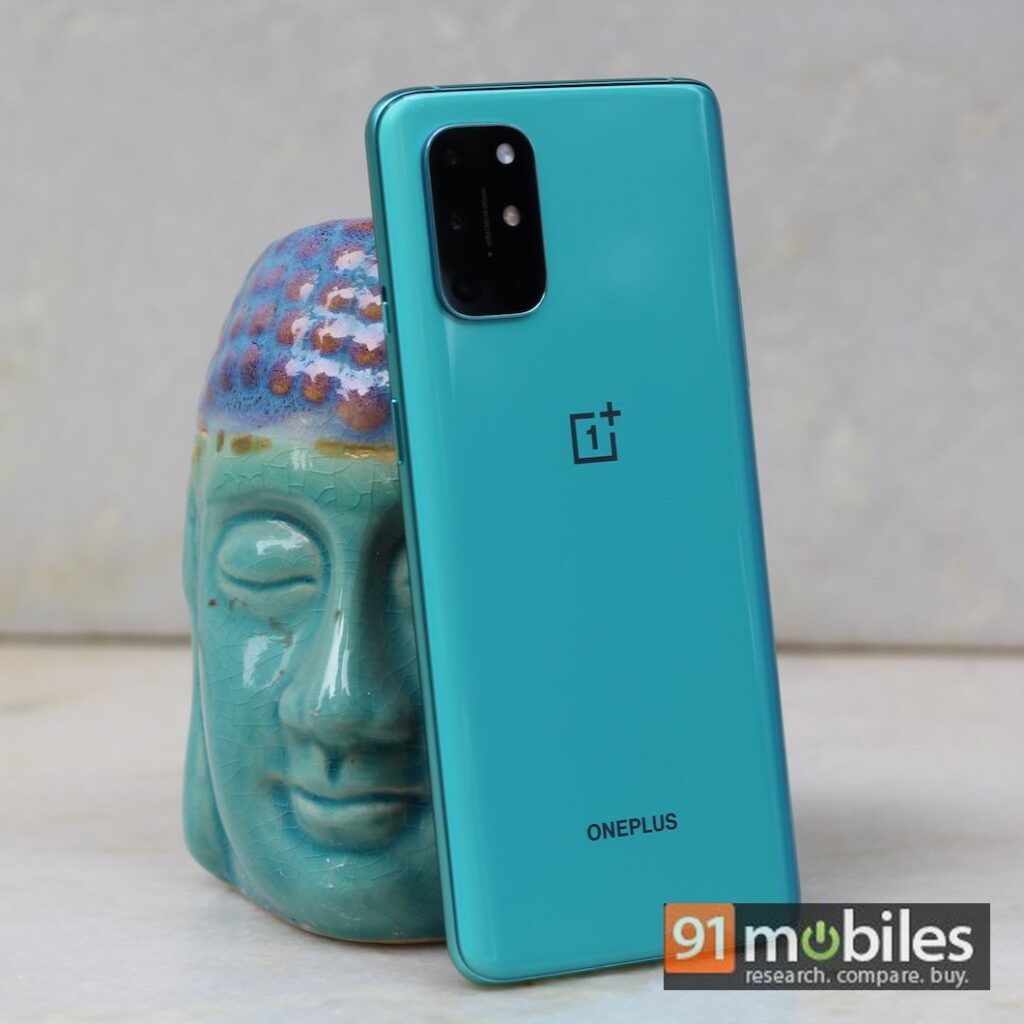 At 188 grams, the OnePlus 8T is slightly heavier than the OnePlus 8, but it feels good in the hand. The phone comes in a new Aquamarine Green colour, which offers hues of green and blue depending on the angle of the phone under the light. OnePlus says the new colourway uses diffuse reflection, which is a form of light refraction that provides a gleaming surface. This essentially means the glossy rear panel does not look extremely glossy and does not register fingerprints or smudges. After a week of using the OnePlus 8T, we're undecided on whether we like the colour or not. The phone also comes in Lunar Silver colour option as well that probably has a more elegant look.
The OnePlus 8T sports a 6.55-inch FHD+ (2,400 x 1,080) Fluid AMOLED display with a 120Hz refresh rate, which is an upgrade over the 90Hz screen on the OnePlus 8. The faster refresh rate means a smoother scrolling experience and fewer encounters with stutters while browsing through the UI. The bezels around the display are slim, especially the chin, which OnePlus says is made possible by adopting a chip-on-panel solution. The phone offers a flat display with a 2.5D glass on top. The display supports HDR10+ with a peak brightness of 1100 nits.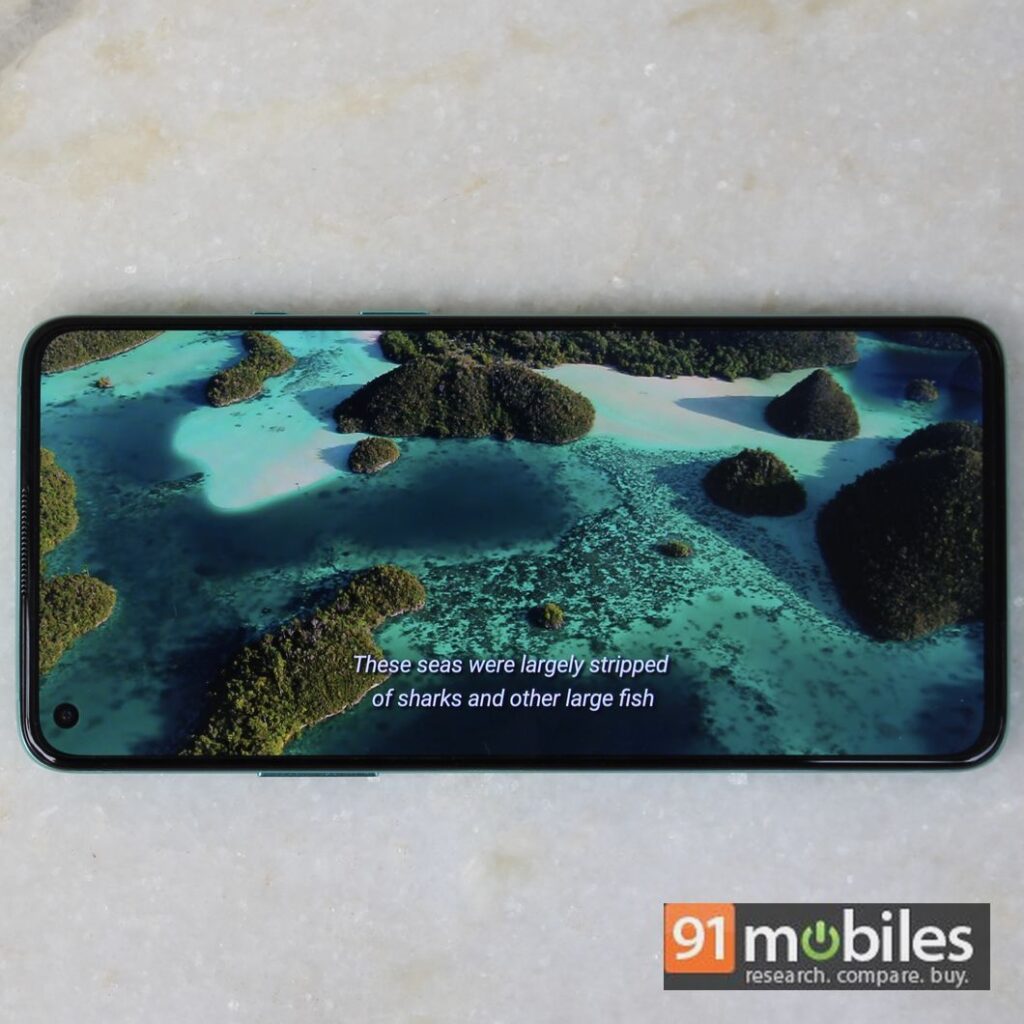 Overall, you get an A+ display here with a bright and vibrant screen. Colours on screen look punchy in blacks are as deep as you would expect from an AMOLED screen. It's a great display for watching content on OTT platforms like Netflix, YouTube, and Amazon Prime Video. Content looks crisp and detailed with good colour reproduction. While the phone supports HDR10+, we were unable to view HDR content on Netflix, which is probably because the streaming giant hasn't enabled the feature for OnePlus 8T yet.
Cameras
Rear cameras: 48MP Sony IMX586 with OIS + EIS and f/1.7 aperture, 16MP Sony IMX481 wide-angle lens with 123-degree FoV, 5MP macro lens, and 2MP mono lens
Front camera: 16MP Sony IMX471 with EIS and f/2.4 aperture
The primary camera on the OnePlus 8T can capture images with good detail, brightness, and dynamic range in daylight, though colours look oversaturated at times depending on the scene. The AI tends to boost colours when capturing objects like flowers or fruits. The primary camera has fast autofocus and can capture sharp close up images without needing to use the macro mode.
 The 16MP wide-angle lens is useful for capturing wide shots, but photos will lack detail and sharpness, especially around the edges. The 5MP macro lens definitely offers better details compared to a 2MP lens. While photos appear clear enough, colours look washed out and far less pleasing compared to shooting a regular close-up using the primary lens.
OnePlus has improved its low-light algorithm over the years and we feel the OnePlus 8T does a decent job in nighttime photography, though our experience has been inconsistent. The Nightscape mode does a good job at boosting colours, retaining details and reducing noise, but we noticed flare issues and underexposure at times.
The 16MP front-facing camera can capture decent selfies in daylight with good colour reproduction. However, we noticed over-sharpening of facial features and blown-out details in some conditions. The selfie bokeh mode was also adequate. You will be able to capture steady handheld videos through the primary cameras thanks to OIS and EIS support. You can record up to 4K resolution at 60 fps in regular and cinema mode, which records in 21:9 wide-screen ratio. You can read our in-depth camera review to get a better idea about the OnePlus 8T's camera performance.
Note: Towards the end of the review week, we noticed severe tinting issues with the colour temperature constantly flickering between natural and sepia outdoors. You can see the difference in the comparison image below. As of now, we are not sure whether this is a singular issue with our review unit or widespread.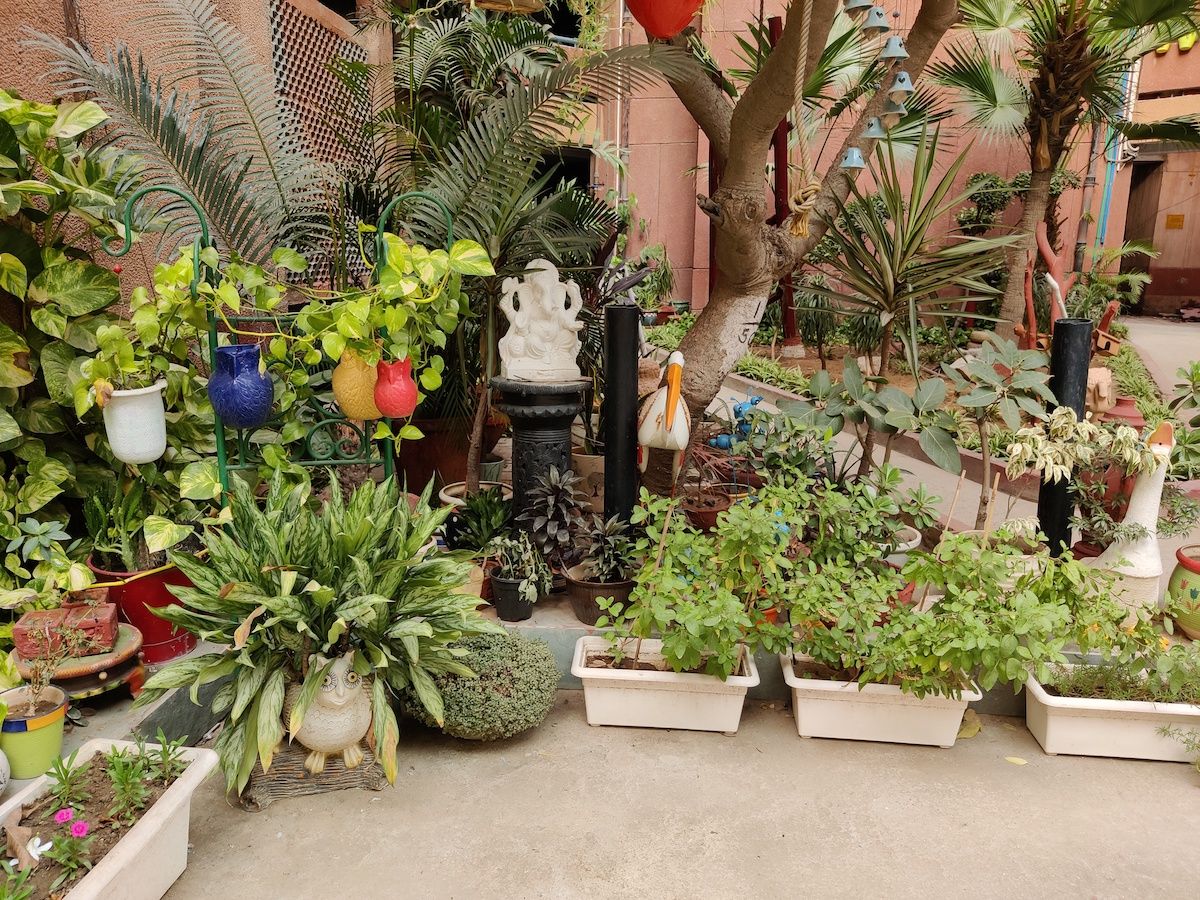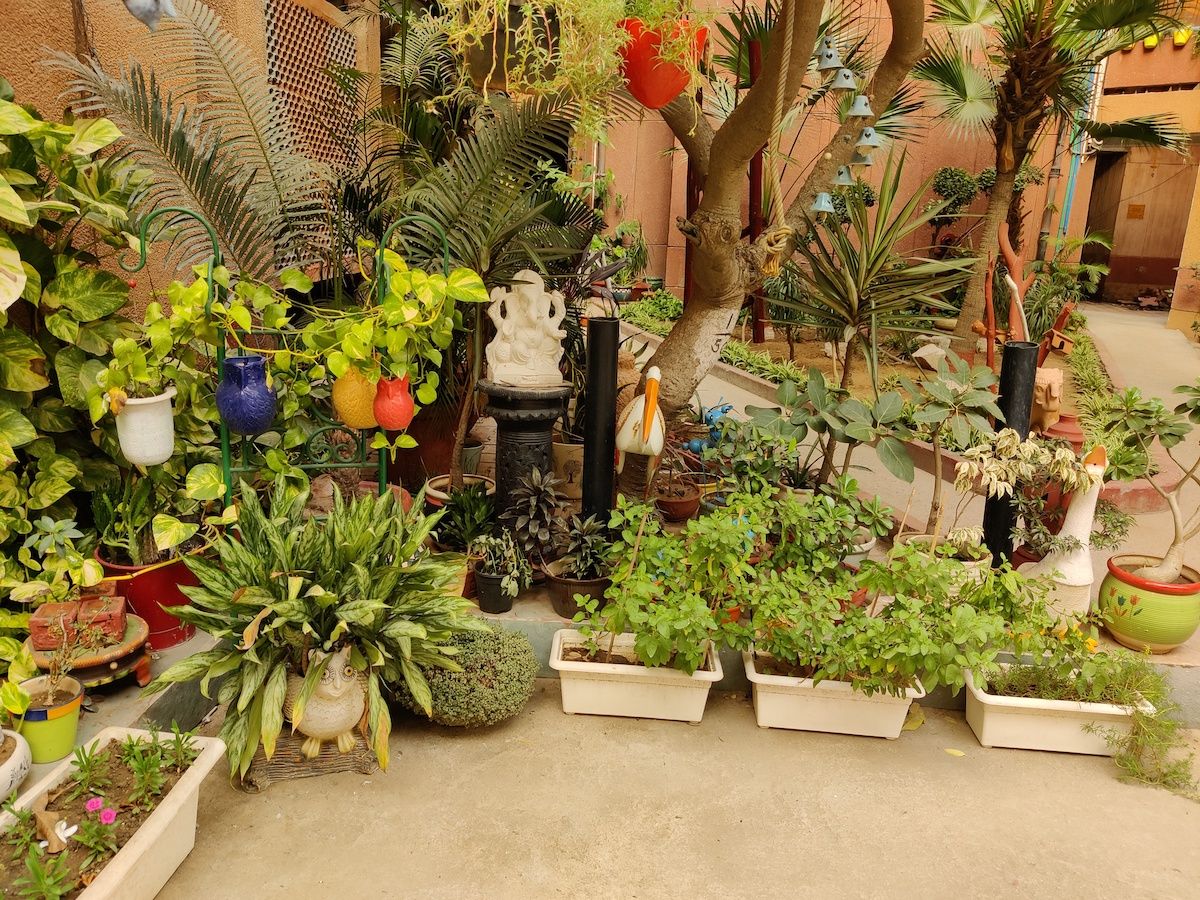 Performance and software
Chipset: Qualcomm Snapdragon 865
RAM: 8GB and 12GB
Storage: 128GB and 256GB
Software: Android 11-based OxygenOS 11
The OnePlus 8T uses the Qualcomm Snapdragon 865 chipset instead of the 865+ SoC, which is an interesting choice as many would have expected the newer processor. The company said that there was very little difference in performance between the two SoCs, but it also seems the company was able to spend more time optimising the Snapdragon 865 chipset. The phone nails synthetic benchmarks as expected, so let's head straight into real-world performance.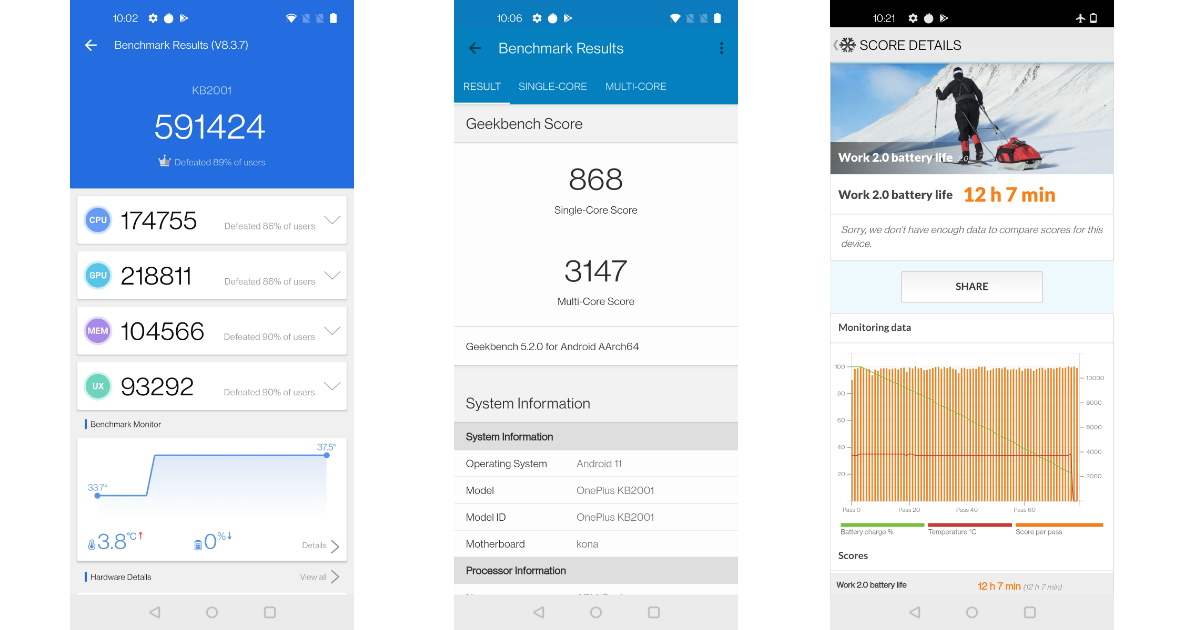 General usage – When it comes to day-to-day usage, the OnePlus 8T breezes through everything. It is absolutely blazing fast at opening apps, switching between apps, and more. Animations were quick and everything felt smooth thanks to the 120Hz refresh rate. Scrolling through social media apps like Twitter and Instagram felt fluid and we didn't notice any lag, apart from some OxygenOS 11-related glitches. The few app and system crashes that we faced were software-related rather than hardware. With up to 12GB RAM, you can quickly multitask on the OnePlus 8T. However, the phone does tend to kill off background apps rather quickly due to aggressive RAM management, so heavier apps like games don't stay open in the background for long.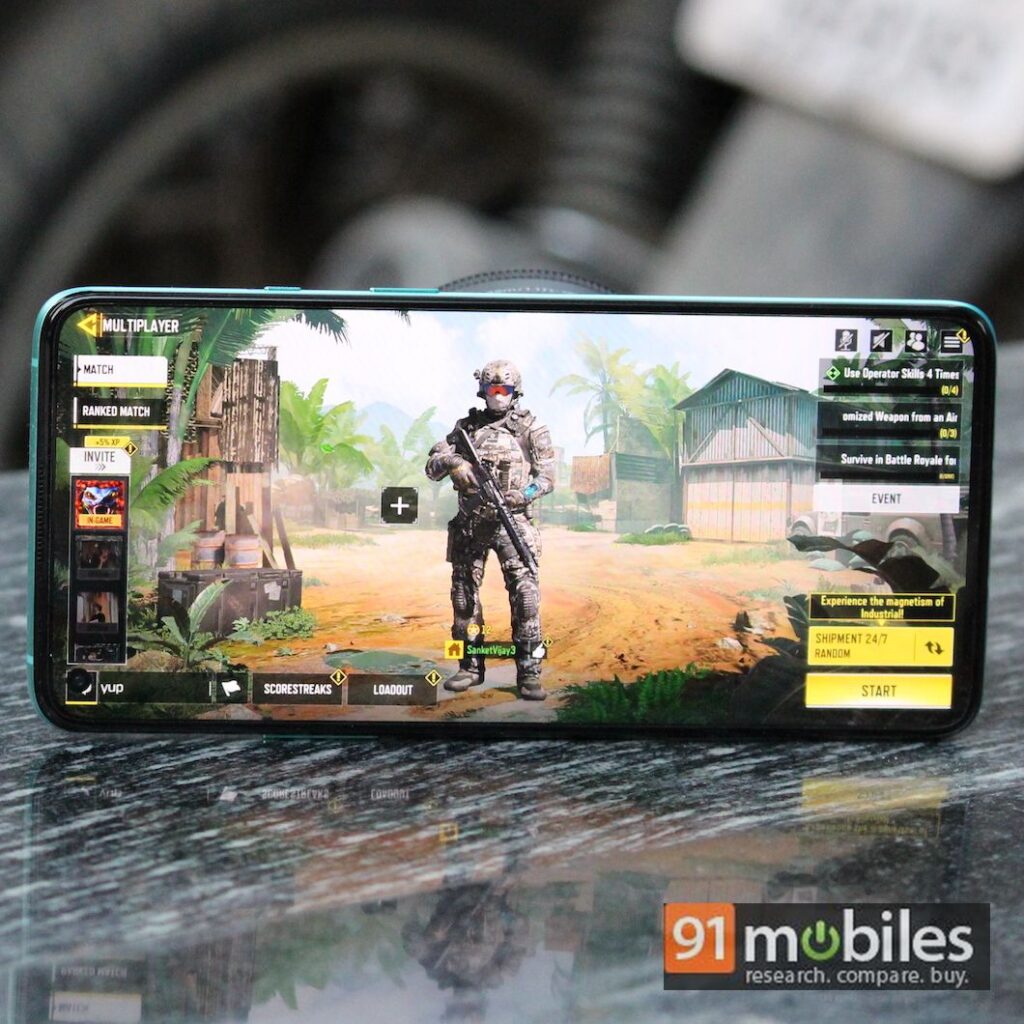 Gaming performance – Speaking of games, the OnePlus 8T is easily one of the best gaming phones in its price segment. The device can smoothly run graphically challenging games like Call of Duty Mobile, Asphalt 9, and so on at highest graphics settings without stutters. The experience is made better thanks to a bright and vivid AMOLED display, which makes visually stunning games like Badland an absolute delight to play.
OxygenOS 11 – OnePlus 8T ships with the latest OxygenOS 11 based on Android 11 that comes with a host of new features, some of which have been pretty controversial. The biggest visual change is the all-new one-handed UI, which has been likened to One UI. The new layout essentially shifts the actionable options to the bottom half of the screen so that it can be reached with one hand. We liked this on One UI and we don't particularly mind seeing it here on OxygenOS, but the job looks half-baked at best. Many stock apps do not offer the convenience of one-handed gesture beyond the first page, so one still has to use both hands for performing tasks.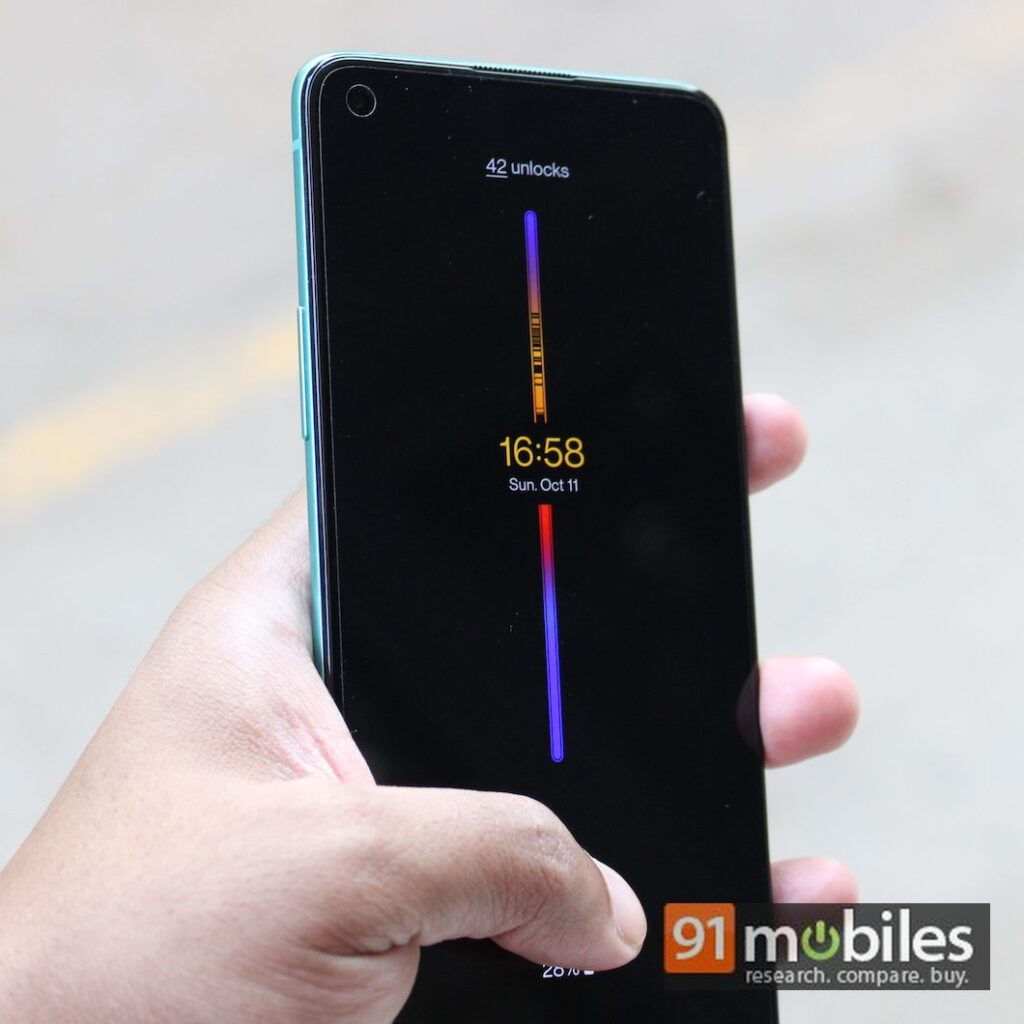 OxygenOS 11 finally brings the Always-on Display feature. It took the company a long time to add this, but it is here and there are a few interesting clock faces to choose from. However, we found the Always-on Display a bit dull, making it hard to read the screen, especially if you're sitting outdoors and want to quickly glance at the phone's screen to check on your notifications. OxygenOS 11 also introduces a new OnePlus Sans font which is enabled by default. The new font looks far less bold than Roboto and is not the easiest on the eyes. 


Android 11 brings a redesigned notification shade now shows different categories with Conversations taking priority. Under the Conversation title, you'll see messages and texts from WhatsApp etc. Other notifications are placed in a separate category. We felt this new design can take a while to get used to and does not make it easy to find specific notifications. The music controls also take up a chunk of the notification shade when in use and we found that it stays even when you have closed the music player.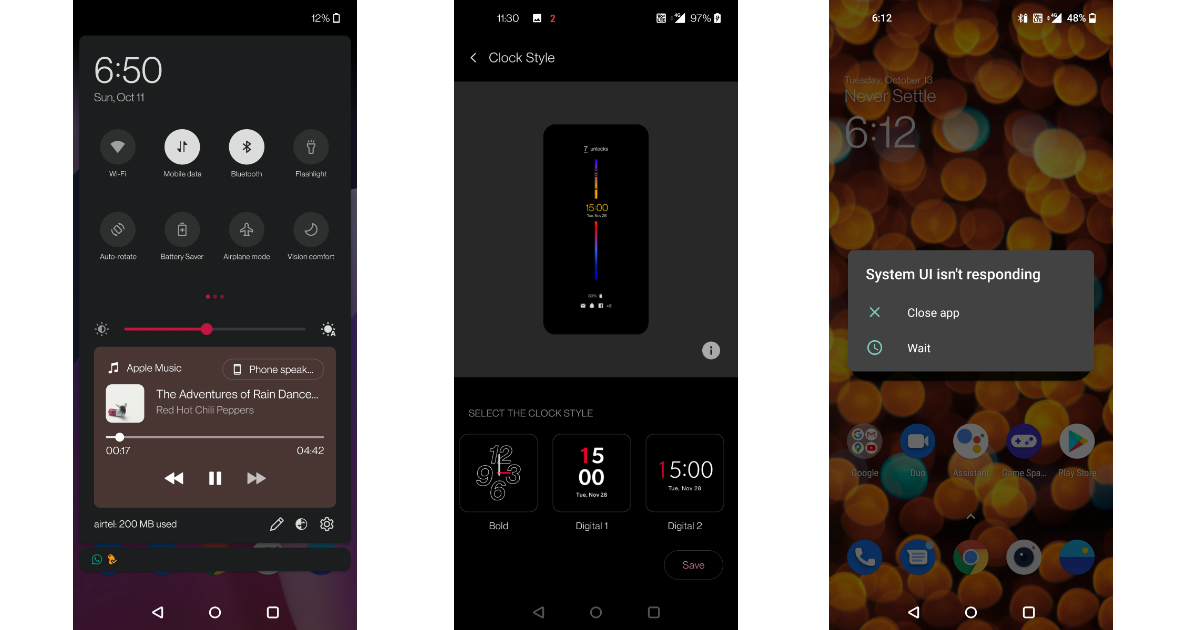 The software on the OnePlus 8T needs a few more updates to iron out some issues. During our usage, the system UI crashed a few times requiring us to reboot the device. That said OxygenOS 11 still keeps in line with the company's philosophy of offering a "lightweight" skin on top of Android. Bloatware is kept to a minimal and there are very few preloaded apps. However, some of the pre-loaded apps like Netflix cannot be uninstalled.
The stereo speakers get plenty loud and sound quality is clear for the most part, although it can get a little shrill at higher volume levels. The in-display fingerprint sensor is about as fast as you would expect and works well in any lighting condition, which makes it more reliable than face unlock. The OnePlus 8T also offers really good haptic feedback. 


Battery life
Battery: 4,500mAh
Charging: Warp Charge 65
0-100 per cent: 40 minutes
PCMark Battery test: 12 hours on 120Hz
The OnePlus 8T houses a 4,500mAh battery, which is 200mAh bigger than the battery on the OnePlus 8. The slightly bigger battery is necessary on the OnePlus 8T due to the 120Hz refresh rate and Always-on Display, which are battery drainers. With these features disabled, you can stretch the battery life a little longer, but not significantly longer. The phone will not last more than a full day if you're using both 120Hz and Always-on Display. On most days, a fully-charged phone in the morning will drop to around 15 to 20 per cent by night, requiring a quick charge before sleeping or next day morning. We were able to get roughly 5 hours of screen time on general usage that involved a few hours of video streaming, WhatsApp, and social media browsing.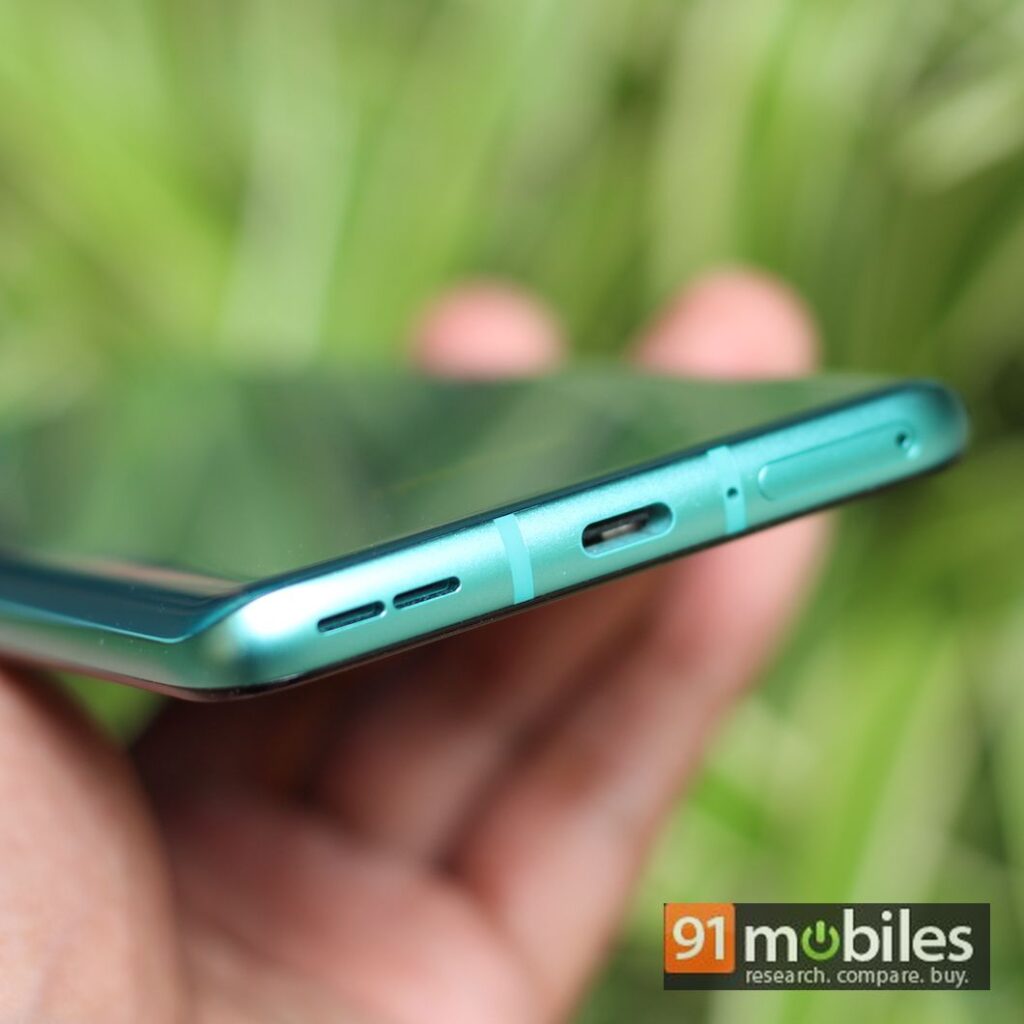 Let's talk about Warp Charge 65
Arguably the biggest upgrade on the OnePlus 8T is the all-new Warp Charge 65 fast charging solution. OnePlus has finally moved on from 30W fast-charging and has caught up with the competition, which was about time. Brands like OPPO and Realme have been offering phones with 65W fast charging for a while now, and the feature has reached phones priced as low as Rs 14,999 (Realme Narzo 20 Pro). The OnePlus 8T can be charged over twice as fast as its predecessor with the help of twin-battery charging technology. The 4,500mAh battery can fully charge from zero to 100 percent in 40 minutes.
The 65W fast charging solution is convenient as it can juice up the phone in no time. It lets you forget the fact that the OnePlus 8T only lasts a full day. You can connect the phone to the 65W charging brick that comes in the box and juice up the device to 50 per cent in about 20 minutes, which is good for half a day.
Final verdict
The OnePlus 8T has just the right amount of flagship features to justify the upgrade from the OnePlus 8. The standout features are the 120Hz display and 65W fast charging, which make it quite attractive for its price point. The phone slots rightly in between the OnePlus 8 and 8 Pro, and we believe it is a better deal than the OnePlus 8 given what it offers. The phone competes against the Samsung Galaxy S20 FE and the upcoming Xiaomi Mi 10T Pro. It Galaxy S20 FE offers a more refined software experience along with a great display, but the Exynos 990 SoC may not perform as well and it supports 25W fast charging only. The Mi 10T Pro will be an interesting rival as it offers a 144Hz refresh rate, 108MP camera, and 33W fast charging.
OnePlus has played it safe with the OnePlus 8T as it comes with a tried and tested design, and specifications. It doesn't offer anything substantially new or unique apart from the 65W fast-charging support, which could disappoint some customers. While the performance is top-notch, we feel the cameras and software need several improvements through updates in the coming weeks. That said, the OnePlus 8T is as close to a Pro-grade OnePlus phone without the Pro pricing, which makes it an easy recommendation in this price segment.
Editor's rating: 4 / 5
Pros:
Stunning 120Hz AMOLED display
Blazing fast performance
65W fast charging support
Cons:
OxygenOS 11 has issues
Cameras need improvement
Uninspiring design
Competitors for OnePlus 8T
| | | |
| --- | --- | --- |
| OnePlus 8T | vs | Xiaomi Mi 10T Pro |
| | | |
| --- | --- | --- |
| OnePlus 8T | vs | Samsung Galaxy S20 FE |