One cannot deny that Samsung likes to take risks. Whether it was with the Galaxy Fold foldable phone last year or the Galaxy Buds Live truly wireless earphones this year, the company is trying to offer up something new and exciting among a sea of monotonous designs. When we first heard about the Galaxy Buds Live (which definitely should have been called Galaxy Beans) way back in April, we were curious about the unusual design language. Now that they are in the Indian market, priced at Rs 14,990, they remain unusual and do stand out among similar-looking truly wireless earphones out there. I couldn't wait to get my hands on them to see whether bean-shaped earbuds actually work well. Spoiler alert! They kind of do.
The Galaxy Buds Live are compact TWS earbuds that offer features like Active Noise Cancellation, IPX2 rating, up to 21 hours of battery life, and speakers tuned by AKG. In my review, I talk about the in-ear comfort of the Buds Live, connectivity, battery life, sound quality, and ANC performance, among other things.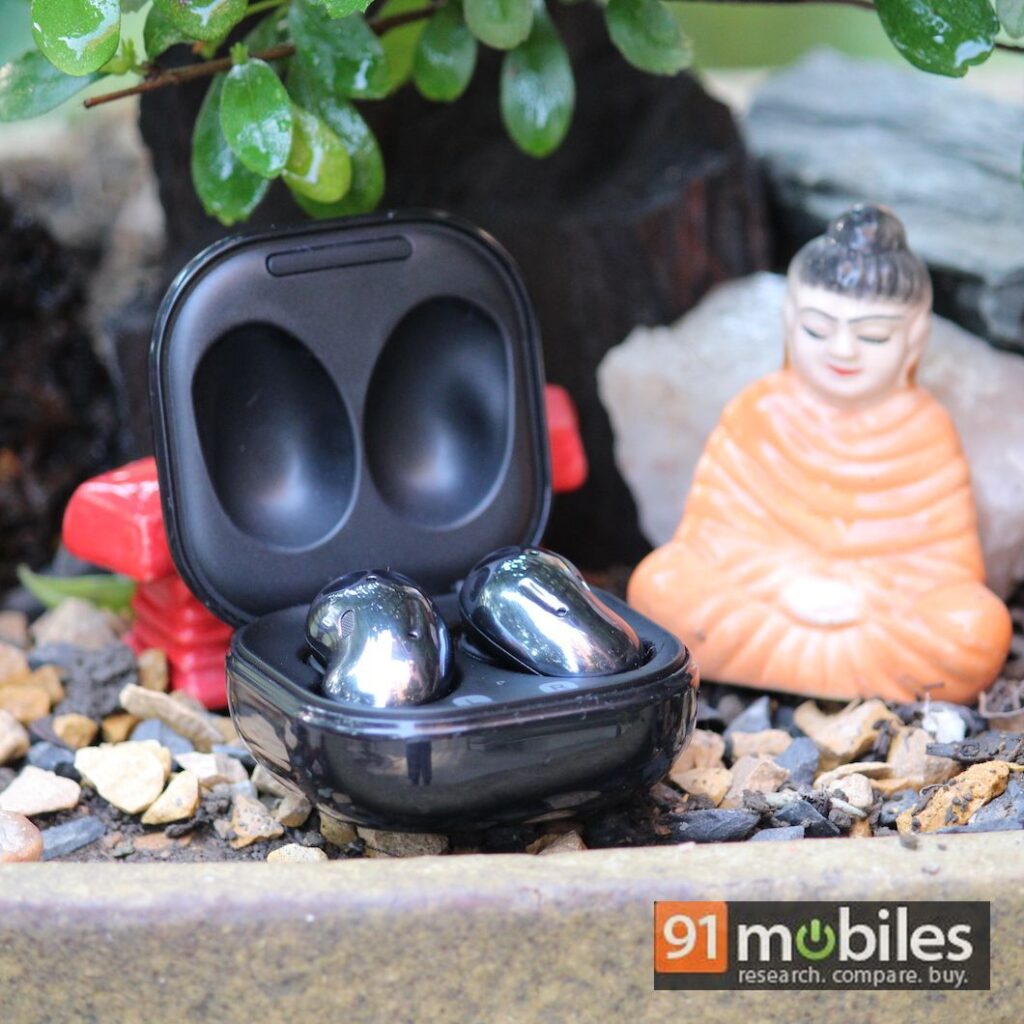 Design and comfort
Yes, I too feel Samsung missed the boat when it decided against naming them Galaxy Beans. The bean-shaped earbuds will grab everyone's eyes simply because they look, well, bean-shaped. We have seen the pod-shaped Galaxy Buds, the stemmed Apple AirPods, and tons of other TWS that look like one or the other. But the Galaxy Buds Live are unlike any truly wireless earbuds we have seen. These are tiny, bean-shaped earbuds that are designed to sit snugly within your ear's cavity.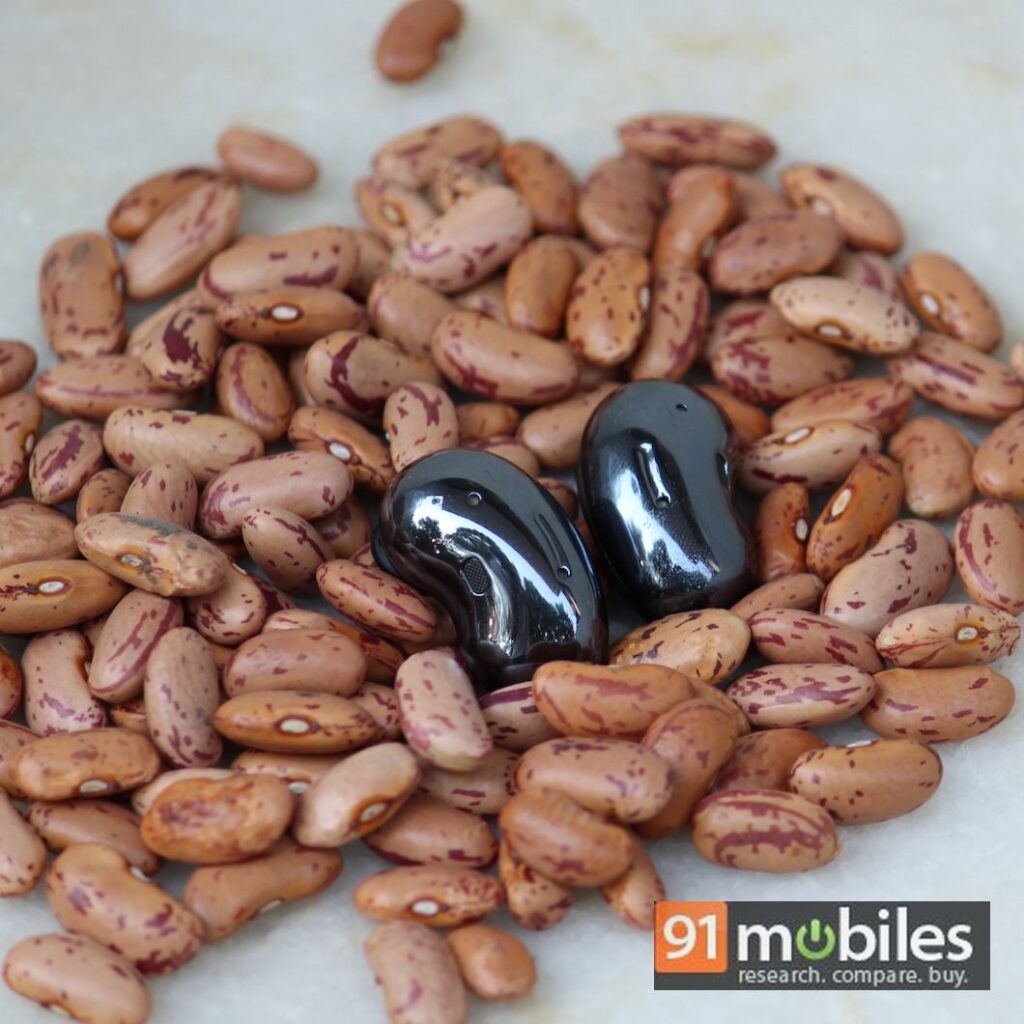 Who would have thought the insides of your ears are shaped like beans! The earbuds fit perfectly within the curves of my ears and were firmly set, so no amount of head-shaking and sweating could disturb them, though I would keep checking whether they were sitting properly during my runs. The fit, of course, will vary from ear to ear. I reckon the Buds Live won't offer a great fit for people with small ears. Since the entire earbud sits inside the concha of the ear, it can start feeling uncomfortable pretty soon. I found it difficult to wear the Buds Live for more than an hour or two as my ears started to hurt. In contrast, I could wear my Apple AirPods for hours at a stretch and not feel a thing since only a part of the TWS is placed inside the ear.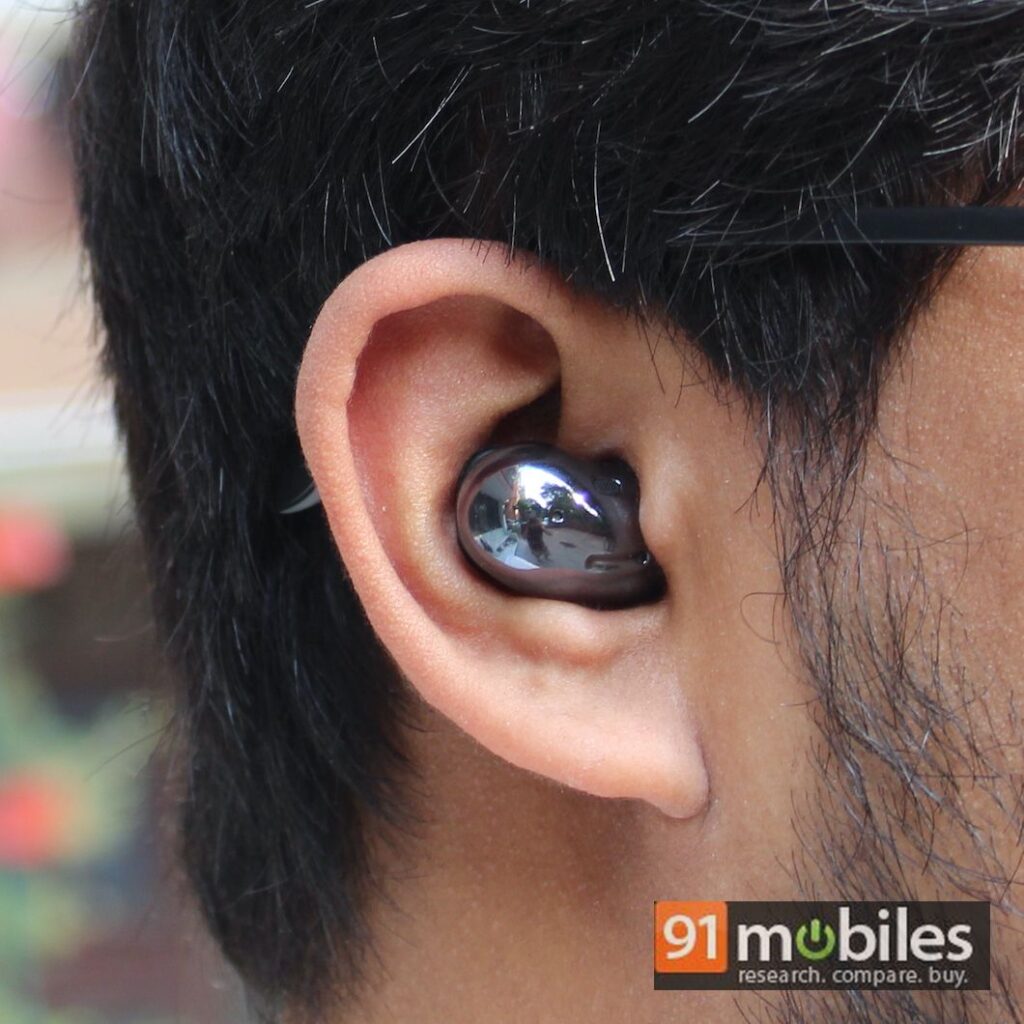 Samsung's earbuds have a glossy and shiny finish on the surface that is quite reflective under sunlight. The Buds Live come in three colours – Mystic Black, Mystic Bronze, and Mystic White. The unit I received was in Mystic Black, which is actually a glossy grey colour on the surface that attracts fingerprints and smudges easily. The earbuds do not have silicone tips to offer a seal, which means there's absolutely no passive noise cancellation.
Samsung has included three built-in mics on each earbud – two on the surface and one on the inner side. There's also something called a Voice Pickup Unit, which senses the vibrations of your jaw and converts it into voice signals. These are essentially supposed to deliver a better call quality experience. The compact square-shaped charging case is designed like a jewelry box. It is smaller than the Galaxy Buds case and can easily fit inside your pocket. There's an LED light outside and one inside the case to tell you battery life. You can flip the lid open with one hand, which is nice, but I wasn't too fond of the quality of the case.
Connectivity and ANC performance
The Samsung Galaxy Buds Live can be paired to any Bluetooth-enabled device and you will need to download the Galaxy Wearable app on Android or Galaxy Buds app on iOS in order to update the Buds Live, tweak the sound, and so on. The Buds Live support Bluetooth 5.0 and I found the connectivity to be rock solid throughout the review period. I did not encounter any drop in connection even when my phone was at one end of the house and I was at the other end.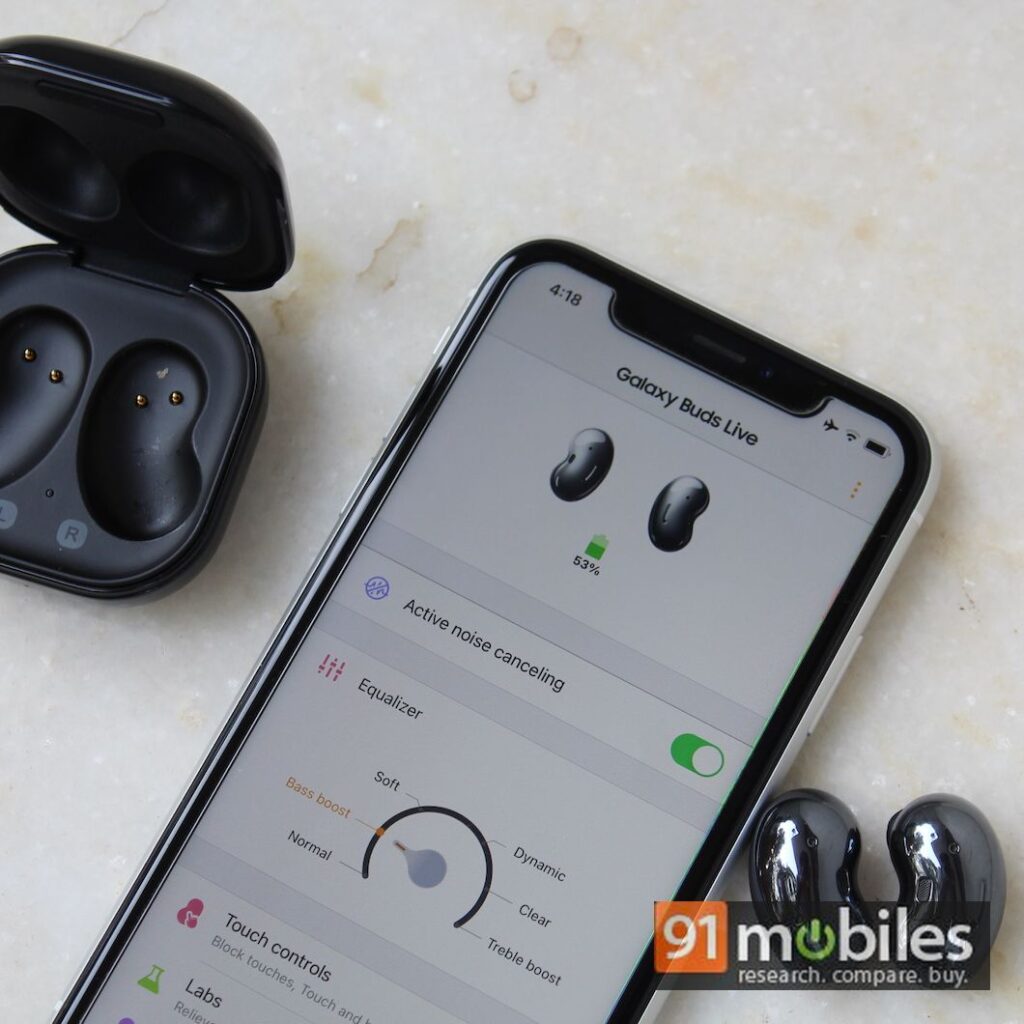 The Buds Live come with touch gestures that can be configured through the app. By default, you can tap once on the surface of either earbud to play or pause a track and long press to active or deactivate ANC. In the app, you can configure the long-press gesture to decrease the volume or invoke Google Assistant, Bixby, or Siri depending on the device.
I was skeptical about the Active Noise Cancellation performance with the Buds Live and my doubts were confirmed. ANC is pretty terrible here, which is to be expected as the Buds Live offer no proper seal at all. While you will feel a slight difference when enabling ANC, don't expect it to work well. You will still be able to hear external noise when you step outside your house and you'll be able to hear people talk around you quite clearly as well. Don't buy the Buds Live if you're expecting good noise cancellation. Instead, I would suggest the Huawei FreeBuds 3i (review) that offer much better ANC performance at a lower price point.
Sound quality
Out of the box, the default sound quality didn't excite me too much. I found it to be flat and lacking in depth. Luckily, the Galaxy Wearables app offers a few presets like Bass boost, Soft, Dynamic, Clear, and Treble boost and I feel most users will find a preset suited to their genre. I personally liked the Bass boost and Dynamic presets as songs sounded richer, cleaner, and with enough bass to tingle my senses.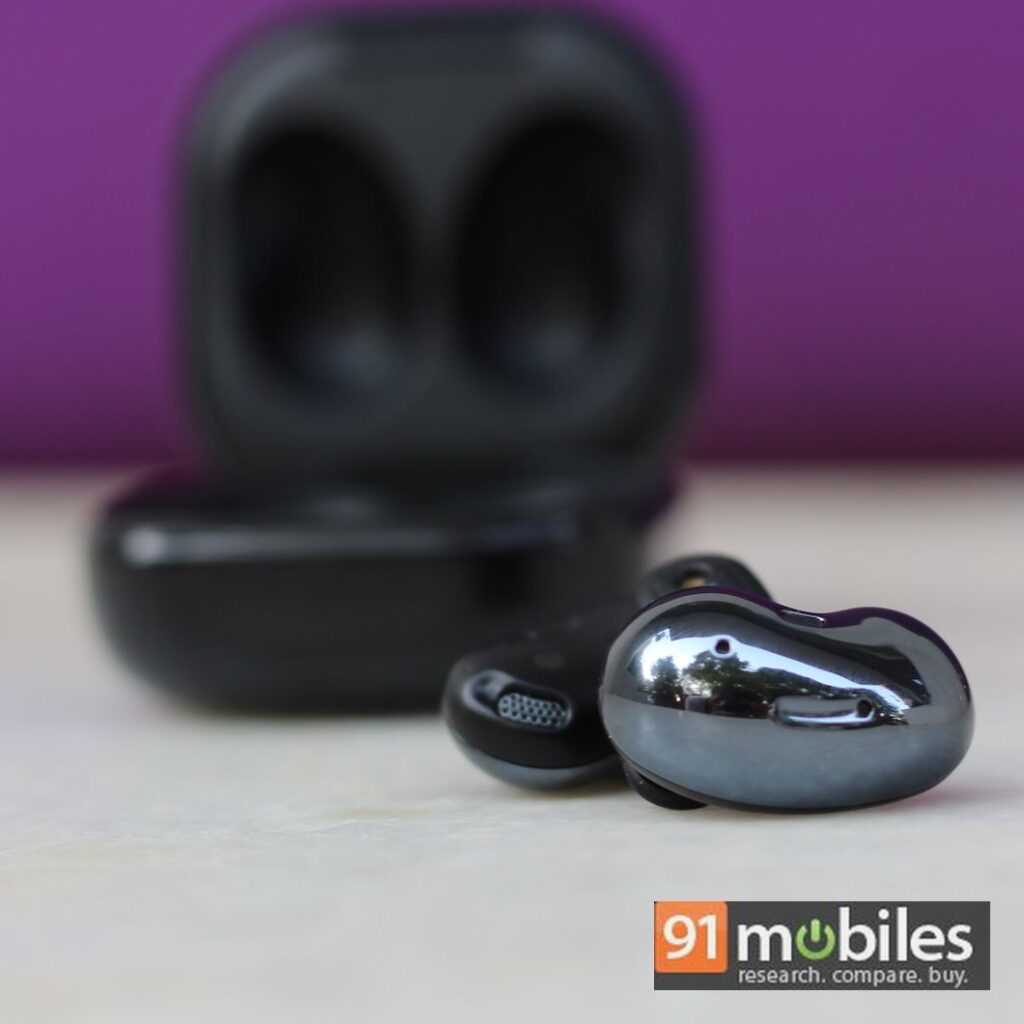 The Dynamic preset works well with songs like The Adventures of Rain Dance Maggie by Red Hot Chili Peppers as I could distinctly hear and feel the bass guitaring of Flea. I could hear each instrument in a crowded song like Belly Belly Nice by Dave Matthews Band, which told me that the Buds Live offer a decently wide soundstage. What I liked about the Bass boost setting was that it offered a nice bass kick without overpowering the vocals. That said, I feel Samsung could have offered a manual equaliser option in the app to tune the Buds to our precise taste.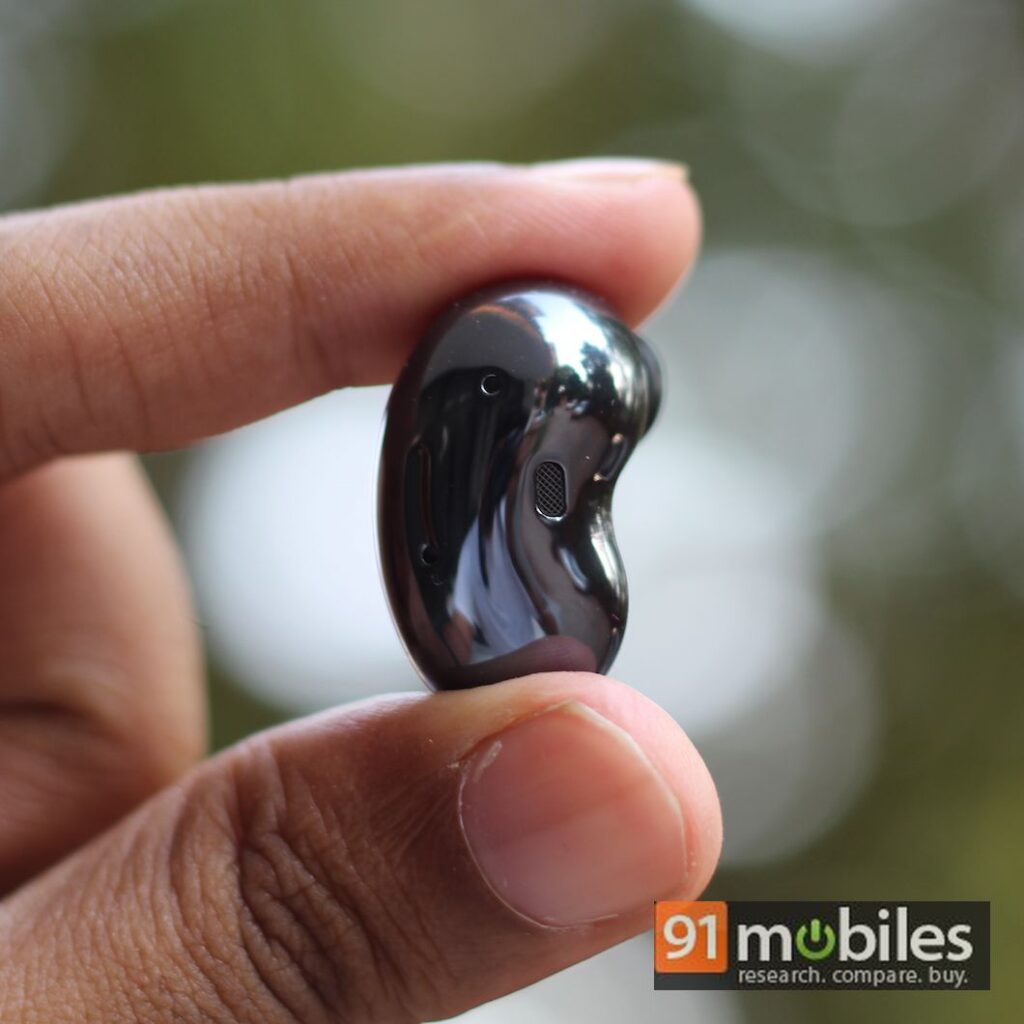 While I enjoyed listening to Rock songs, the Buds Live can also handle genres like Blues and Pop well, especially songs with fewer instruments and more emphasis on vocals. I enjoyed Lana Del Rey's clear and mesmerising vocals with the equaliser preset on Dynamic. Bury A Friend by Billie Eilish sounded fantastic as did Humble by Kendrick Lamar and Time by Childish Gambino, all of which offered the desired level of oomph in the Bass boost preset. Overall, I was quite pleased with the sound quality delivered by the Galaxy Buds Live.
Battery
Each earbud can deliver up to 6 hours of music playback on a single charge and a total of up to 21 hours with the help of the charging case. I was satisfied with the battery life as I was able to go through a week easily with an average of 2-3 hours of listening every day before the case and the buds were completely dead. The Galaxy Buds Live case supports fast charging and it takes a little more than two hours to charge both the earbuds and the case together from zero to 100 percent. The case also supports wireless charging, which will be slower compared to wired charging, but is always a convenient feature to have.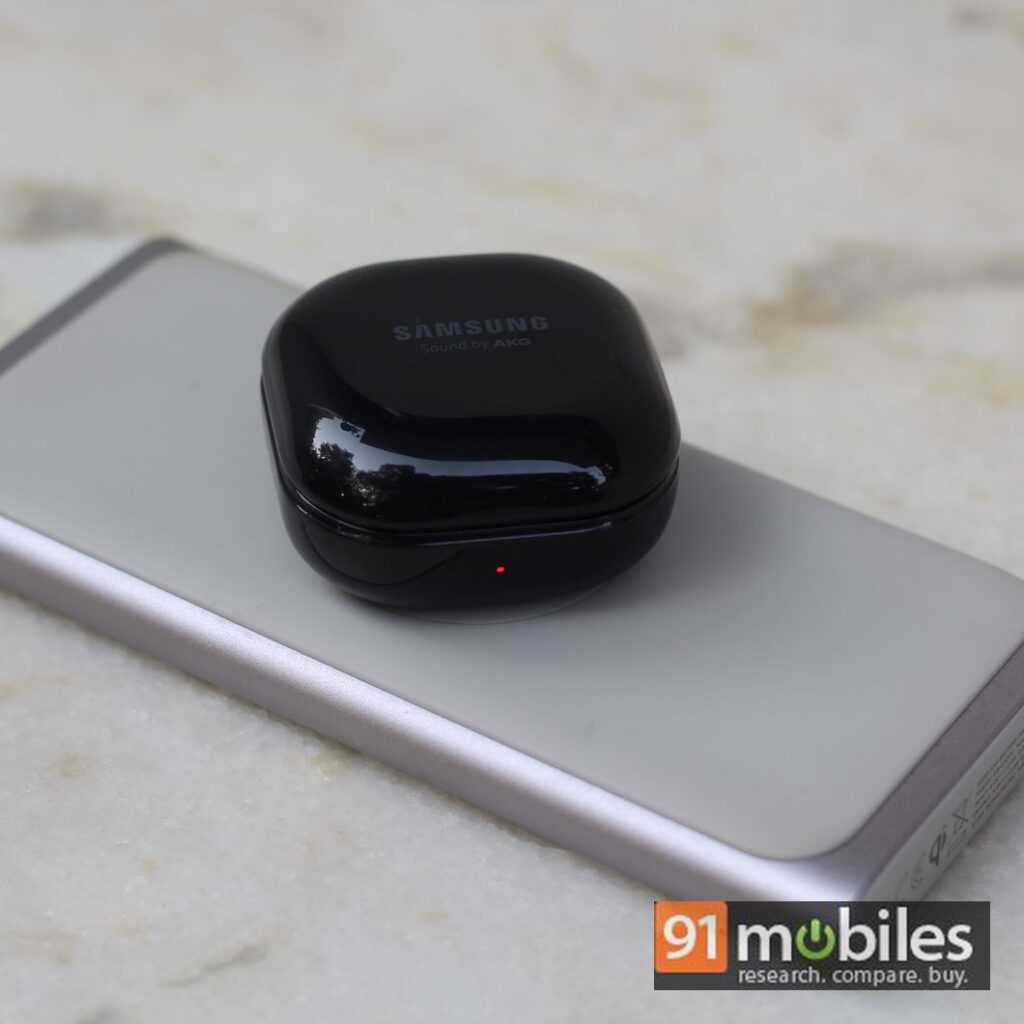 Final verdict
The Samsung Galaxy Buds Live makes for an exciting addition to Samsung's TWS portfolio that already includes the Galaxy Buds and Galaxy Buds Plus. The unique bean-shaped design may have raised our curious eyebrows, but they work surprisingly well. Our biggest issue with the Buds Live is the ANC performance, which is not great. But if you can overlook the poor noise cancellation, the Buds are a delightful pair of truly wireless earbuds. The sound quality is really good and I enjoyed listening to most genres with the right sound preset. I also liked the stable connectivity and call quality as well. Lastly, the Buds Live earbuds deliver a solid battery life, allowing you to go a full week without needing to charge the case if you're a mild user.
Editor's rating: 3.5 / 5
Pros:
Unique design
Solid battery life
Good sound quality
Cons:
Poor noise cancellation
Can feel uncomfortable after a while