If you are a gadget enthusiast you'd know what's common between these phone brands. During their heydays, each of them were at the top of the smartphone shipments charts, but now they don't even rank among the top five phone brands, and have in fact sold their businesses (Motorola was acquired by Google, and later, by Lenovo) or licensed their brand names (BlackBerry to Optiemus Infracom, and Nokia to HMD Global) to others. You must be wondering why I'm talking about these brands in this review. Well, that's because if you have been following the Indian phone market closely, then you must be aware that Samsung had to let its market share slip from its fingers, with the likes of Xiaomi, Huawei (and its sub-brand Honor), and even OPPO and Vivo increasing in popularity. While the Chaebol still sits on the second spot in terms of the number of shipments, in 2019, Samsung is now trying to claw back, before the competition gets the better of it.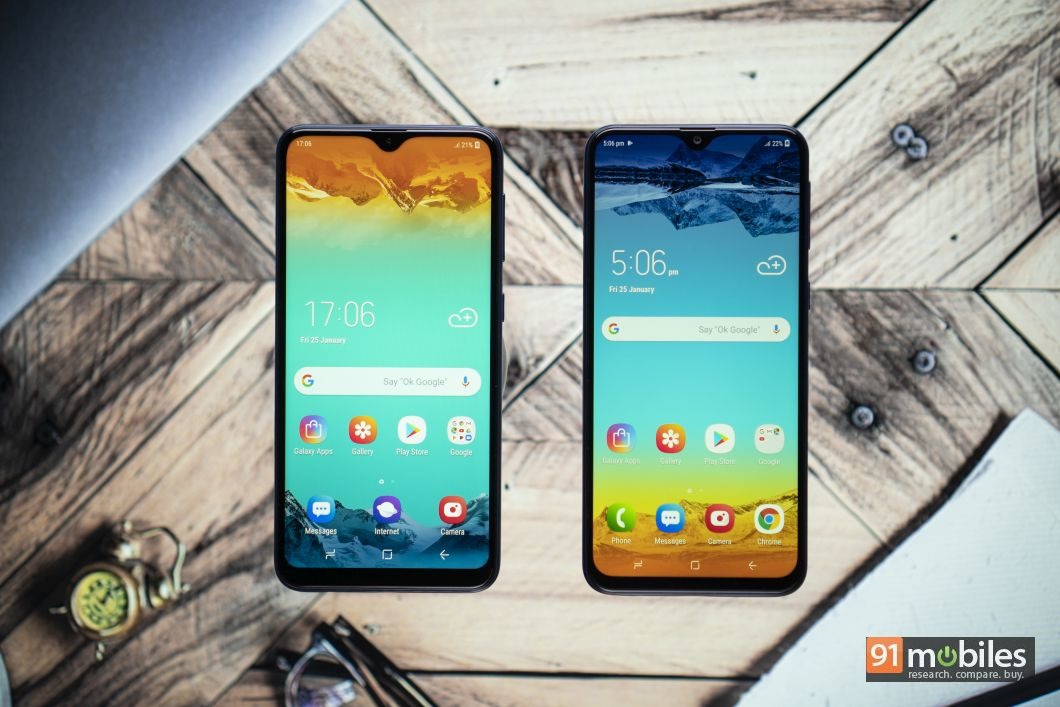 While we've been hearing about Samsung planning to hit the reset button for quite some time, the debut offering(s) under its new strategy comes in the form of the Samsung Galaxy M10 and Galaxy M20. Replacing its erstwhile budget and mid-tier Galaxy J and On series, the 'M' range is squarely aimed at millennials. So has the manufacturer been able to pull it off successfully? While I'll let the sales numbers be a better judge of that, I'm here to find out what exactly do you get for your Rs 12,990 if you purchase the higher-end smartphone in the new M series, the Samsung Galaxy M20.
Specs at a glance
Display
Size
6.3 Inch
Resolution
1080 x 2340 pixels
Performance
CPU
Dual core, 1.8 GHz + Hexa Core, 1.6 GHz, Samsung Exynos 7 Octa
RAM
3 GB
Storage
Internal memory
32 GB
External memory
Up to 512 GB
Battery
Capacity
5000 mAH, Li-ion, Non removable
Camera
Primary camera
13 MP
Secondary camera
8 MP
Connectivity
Network support
Dual SIM 4G
Other options
Wi-Fi, Bluetooth 5.0, GPS
Others
Battery Capacity
5000
Operating system
Android 8.1 Oreo
Design and display: M for mesmerising looks
Resolution
: 1080 x 2340 pixels
Well, all those leaks and teasers were unmissable. And I'm glad they proved to be true, as the Galaxy M20 is quite unlike any of the earlier affordable phones from Samsung phones. It was just in November that the brand showcased new screens that conform to the full-screen future, including the Infinity V display, and the same can be found on the latest offering. While Samsung is usually among the first to jump on a new trend, it seems it skipped the notch fad and chose instead to go with the waterdrop-style cut-out phenomenon. What's even more intriguing is the fact that you can now find this small (read: minimally obtrusive) notch on the phonemaker's handsets priced lowed than Rs 15k. At the back, the M20 features a polycarbonate back with a glossy finish, lending it a classy appeal.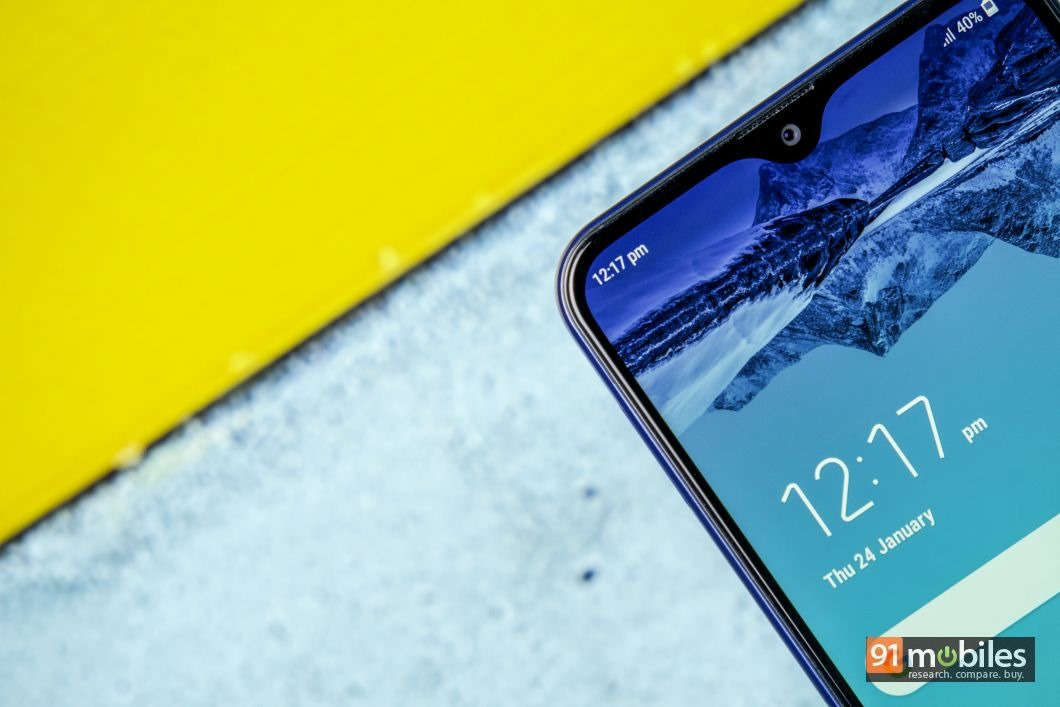 Long story short, the Galaxy M20 does catch your attention with its small notch and offers a good design, but doesn't feel as premium as phones with glass backs. On that note, the polycarbonate panel on the handset gathers fingerprints and smudges rather easily, and I'd have loved it if the Korean titan had bundled a silicon case. While my review unit comes in Coral Blue (which looks quite distinct, though I admit I'm biased towards blue), you can also purchase the device in black if you prefer a more sedate look.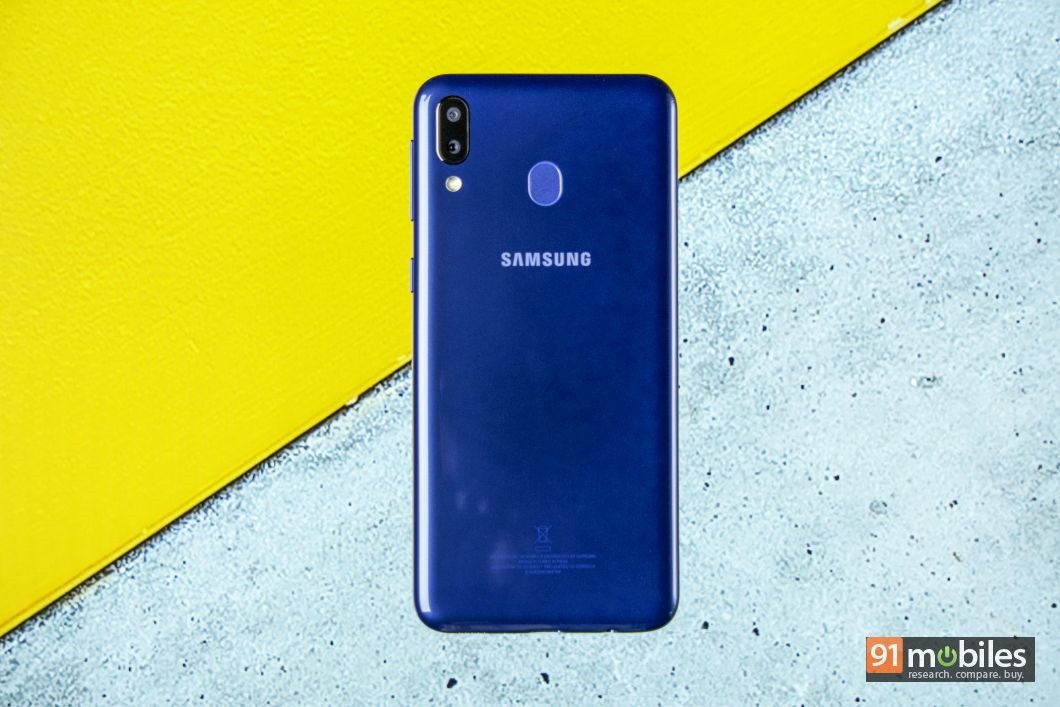 Towards the right, you'll find the power button and volume keys, whereas the left spine is home to an ejectable tray. What's really interesting is the fact that this tray has dedicated slots for two nano-SIMs and a microSD card. At the bottom, you'll find the Type-C port sandwiched between a 3.5mm audio socket and a speaker grille. On the rear, you'll find the dual-camera setup accompanied by an LED flash and an oblong-shaped fingerprint reader.
Samsung Galaxy M20 design gallery
What about that Infinity V display though? Well, with a panel measuring 6.3-inches and a full HD+ resolution, the visuals are crisp. And even though the Galaxy M20 features a TFT panel, the colour reproduction is pretty good, and so are the brightness levels. Harsh sunlight doesn't pose any issues as far as screen legibility is concerned. The screen is protected by a layer of Asahi's Dragontrail glass to keep scratches and minor nicks at bay. Sadly however, the content doesn't seem to be optimised for the handset's aspect ratio, as YouTube and Netflix videos only go up till the notch, which kind of defeats the purpose of having the tiny cut-out (even though you could tweak this from the settings menu, the problem is that the content will be stretched by default and you won't get an option to get the video till the notch itself). Another problem that I came across is the poor palm rejection ability of the handset. While scrolling through webpages, the content would automatically zoom in and the same issue was also noticeable while using the camera app.
One of the biggest complaints against Samsung's affordable phones has been that they lack necessary sensors like ambient light sensor and proximity sensor. Thankfully, that's not the case with the M20. Not just that, it also comes with face unlock capability, which works quite well though it's not the fastest I've come across. Sadly, it doesn't work in dim lighting, and doesn't seem to be very secure either as the phone unlocks even when your eyes are closed or the face is partially covered. What you will like however, is the animation around the waterdrop notch when the smartphone is attempting to recognise your face. Of course, you can always resort to using the good ol' fingerprint scanner, which works like a charm.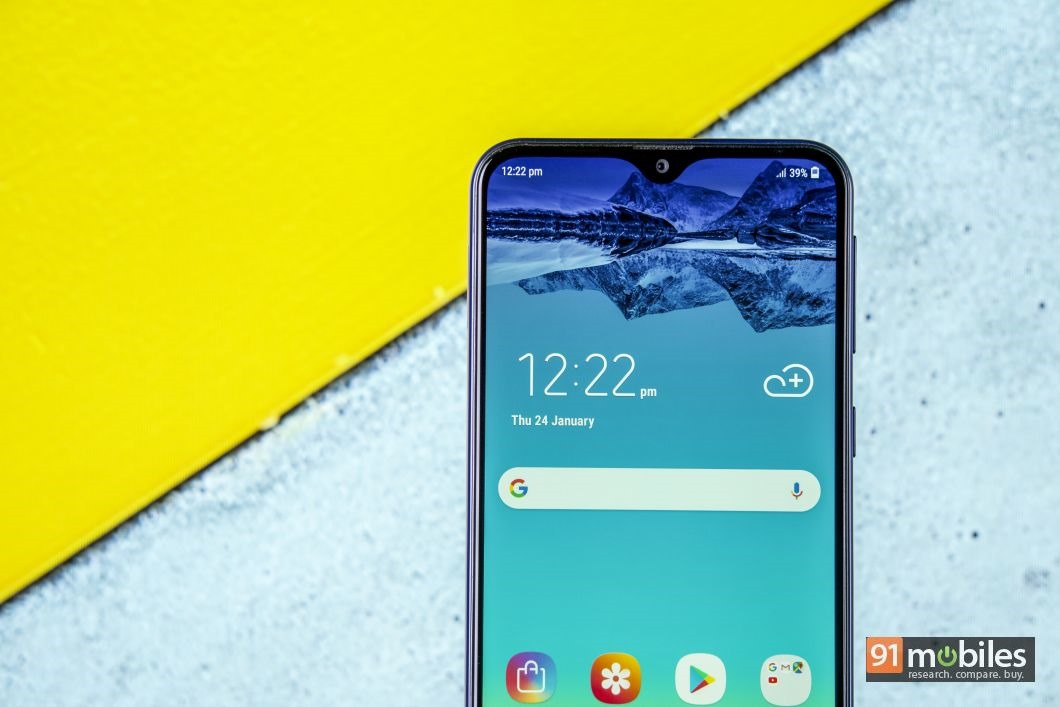 Cameras: M for marvellous imaging
In the imaging department, the Samsung Galaxy M20 ships with a pair of shooters on the rear. The combination is made up of a 13-megapixel f/1.9 shooter, and instead of a secondary depth-sensing unit, the device gets a wide-angle sensor with a resolution of 5MP and an aperture of f/2.2. For selfies, the smartphone comes with an 8MP snapper.
One look at the camera interface, and you would find yourself right at home if you've used a Samsung handset before – which isn't a bad thing. All the options are nicely laid out on the front itself. In the portrait orientation, you'll find the shutter button bang in the middle at the bottom, sandwiched between the video-recording button and the preview gallery. Above that, you'll find the settings menu, full-screen view (for changing the aspect ratio), flash toggle, real-time filters, and the toggle for the front camera. Up top, you'll get the ability to switch to portrait mode (dubbed Live Focus), Beauty, Pro, Panorama, and use stickers among others. One grouse however, remains the fact that the HDR mode is only accessible by going into the settings, though my advice would be to keep it on Auto instead of fiddling with it every time.
Quality-wise, you'll like pictures clicked by Samsung's Galaxy M20. The colours are pleasing to the eyes (though they aren't oversaturated, which is slightly odd as the Korean behemoth is known for that) and details are spot on as well, be it in the landscapes or close-up shots. The HDR mode is quite effective too, and offers better contrast in comparison to regular shots. Sadly, low-light pics are riddled with exposure issues and there is a noticeable amount of grain when zoomed in. Shutter speeds and focusing are quick, but autofocusing doesn't work in the wide-angle mode. Speaking of which, I have been a big proponent of phones that utilise a wide-angle secondary shooter… for the simple reason that they offer a lot of versatility. With the M20 as well, you can get a wider frame without changing your position, though due to the 5-megapixel resolution, you'll need to compromise on sharpness levels. There's also the infamous fish-eye effect (the corners / edges look warped), which is more discernible if you are shooting on close quarters. However, I won't recommend clicking wide-angle pictures in poorly-lit conditions as the results are barely usable. Take a dekko at the normal and wide-angle shots.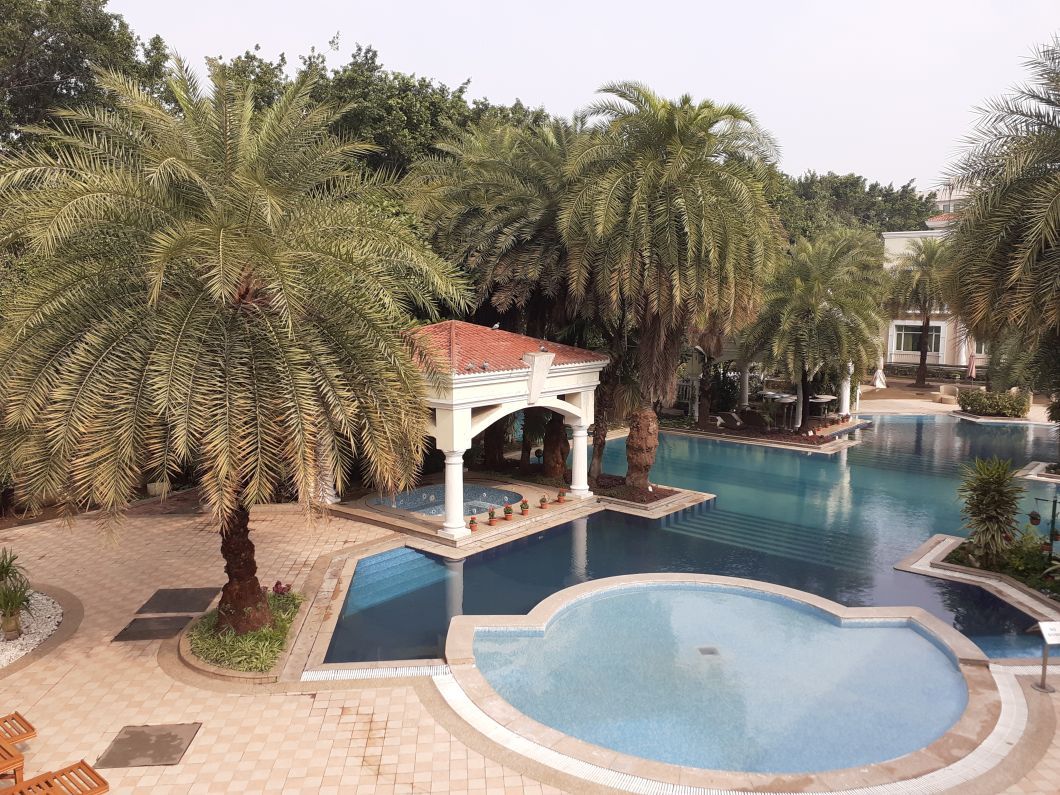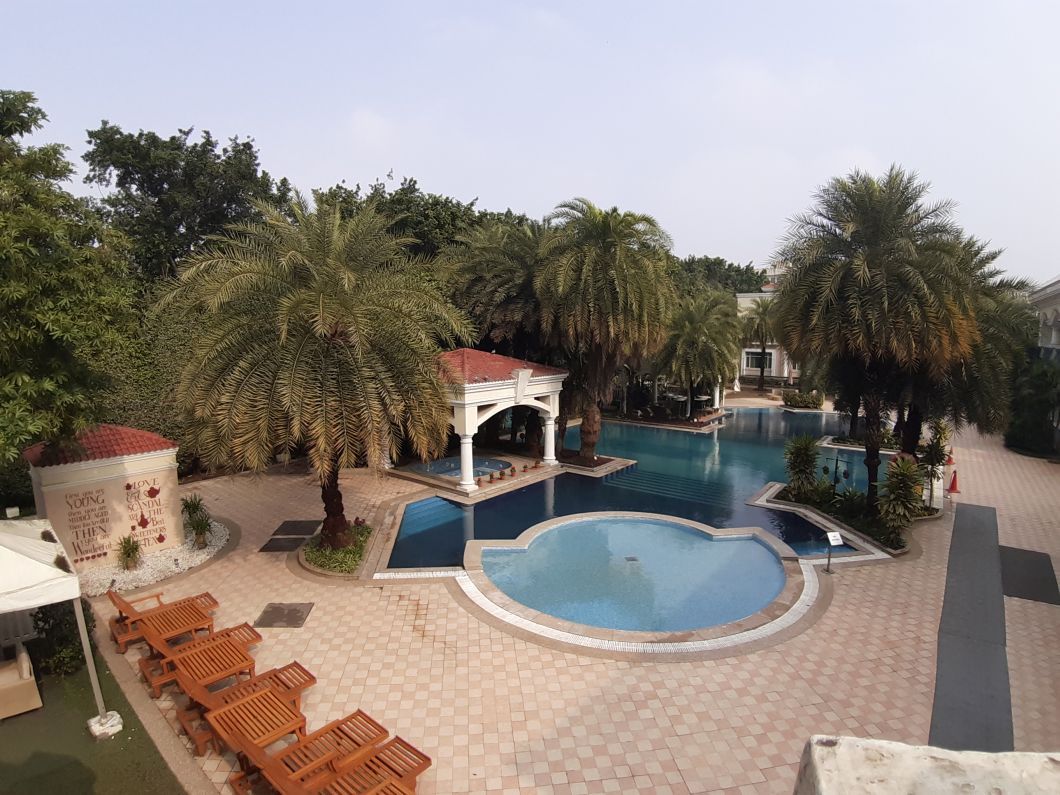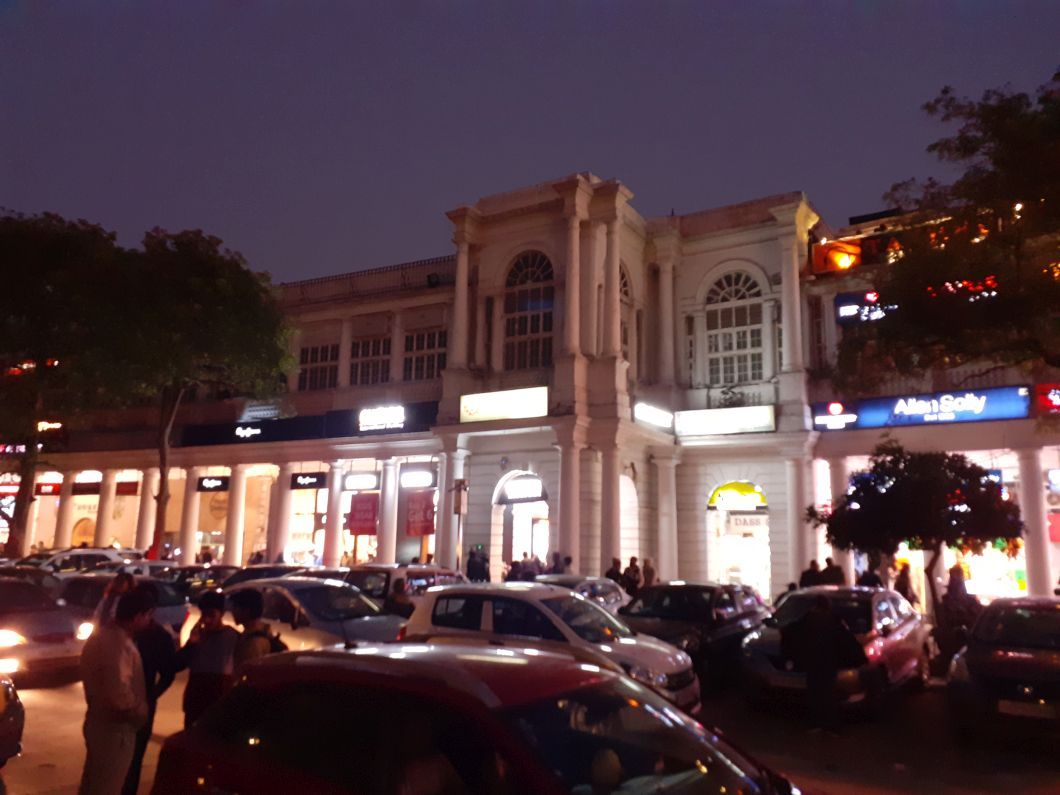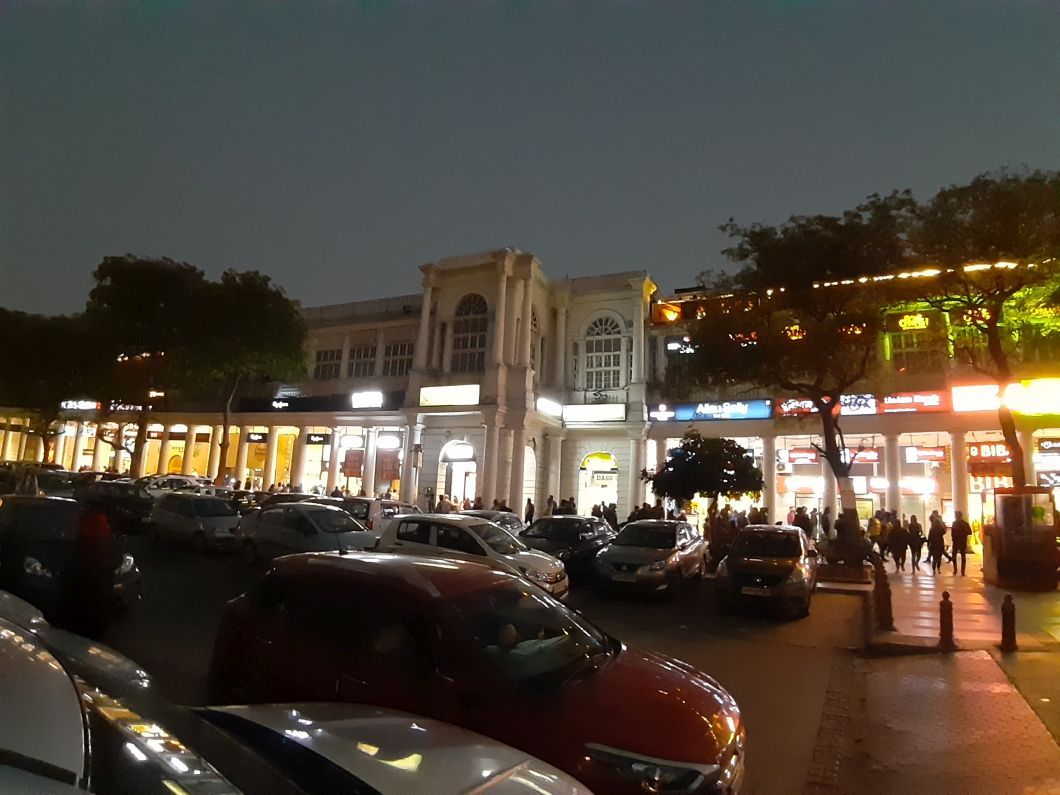 Of course, you don't need to use wide-angle mode all the time. So here's a look at the camera samples shot using the primary shooter and selfie snapper of the Galaxy M20.
Samsung Galaxy M20 camera samples
Gone are the days when affordable smartphones offered low-res shooters on the front for selfies and video calling. These days, you can even find 25-megapixel cameras on the fascia of phones! While the selfie shooter on the M20 doesn't flaunt such a high resolution, its 8MP snapper should serve your purposes well. Selfies captured by the smartphone offer good details along with accurate colour reproduction. There's also a software-enabled Live Focus mode, which works fairly well.
Overall, the cameras should work well across conditions, though they aren't the best in class by any stretch. With regards to videos, the Samsung Galaxy M20 maxes out at 1080p at 30fps. Even though the device lacks optical stabilisation, the footage is pretty good. That said, I'd have certainly liked to see 4k video recording capability, especially considering that the processor powering the smartphone is capable of that, which brings us to…
Hardware and software: M for a masterful performance
CPU
: Dual core, 1.8 GHz + Hexa Core, 1.6 GHz, Samsung Exynos 7 Octa
Memory
: 32 GB + Up to 512 GB
SIM Slots
: Dual SIM , GSM+GSM
The Galaxy M20 is the brand's first handset to come powered by Samsung's Exynos 7904 chipset. The new 14nm SoC has been built from the ground up for emerging markets, and comprises two 'big' Cortex-A73 cores running at 1.8GHz, and six 'LITTLE' Cortex-A53 cores tuned at 1.6GHz. Considering it's a new chip, I decided to put it through a series of benchmarks to see where it stacks up in the pecking order in the sub-Rs 15k category. The segment is without a doubt, quite competitive as along with the dedicated silicon companies like MediaTek and Qualcomm, there are Huawei's Kirin processors as well. Considering benchmarks is just one part of the equation and aren't necessarily a reflection of the real-life usage, how is it like to use the Samsung Galaxy M20 as a daily driver? In sum, it's a smooth experience. In my week-long stint with the handset, there was nary an instance of lag on the phone. Multitasking is flawless too, thanks to the 4-gigs of RAM (there's a 3GB RAM variant as well). Upon boot, there's around 1.6GB RAM available, and even with multiple apps open, the phone is able to hold its own.
Unfortunately, all this doesn't translate to a good gaming experience. There were choppy frames while playing PUBG, and occasional stutters also ruined the playability even in the lowest settings. The good thing however, is that the M20 keeps its thermals in check and just gets slightly warm even after playing for 30 minutes.
A lot of this stutter-free experience could be attributed to Samsung Experience UI 9.5, which is unlike previous custom skins from the company. There's barely any bloatware, with just a bunch of Microsoft apps, a couple of apps from Samsung, along with DailyHunt pre-installed, out of which the latter can be uninstalled. Among the first-party apps, the Samsung Max would be of particular interest to those who want to conserve their data usage beyond a certain limit, while Samsung Mall lets you browse for objects online by simply pointing your camera at them (available via the camera app as well). While I wouldn't say that the interface is as smooth as stock Android, it's quite close. Along with that, you also get the usual gestures such as those that let you access the app menu with a simple swipe up or down gestures. One thing that will definitely catch your attention on the Galaxy M20 is its lock-screen wallpapers, which keep changing each time you press the power button. Not just that, these aren't just random images, and are based on what's going on in the news at that time. You can in fact, click on the info button to read more and if it seems distracting, then you can hit the settings menu to configure the lock screen stories settings. Not only can you disable this feature, you can also choose from 19 categories to only show stories (and relevant wallpapers) from specific topics of interest. My only gripe is the fact the company has opted for Android Oreo as the base, and the promised roll out (August) for 9.0 Pie is quite far away.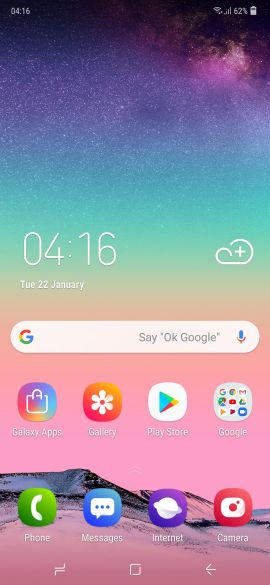 As mentioned above, the M20 is a dual-SIM smartphone. Other connectivity options onboard include Wi-Fi (sadly, there's no ac support), Bluetooth with LDAC support, and GPS.
A good speaker is paramount to enjoying multimedia on the go, especially considering the large screen that's available at your disposal with the Samsung Galaxy M20. And while the one on the device won't blow you away, it does a good job of offering loud and clear output.
Battery: M for monstrous longevity
Capacity
: 5000 mAH, Li-ion, Non removable
Perhaps the biggest USP of the Galaxy M20 is its battery prowess, even more than its Infinity V panel. That's because Samsung has packed in a capacious 5,000mAh cell inside its latest offering, which ensures that the handset can stay away from the charger for long. To put it simply, you could choose to go to a two-day trip and safely leave the power adapter at home. Charged fully at 7am in the morning, the phone was able to continue till the morning the day after, which is nothing short of impressive, especially considering the fact that I'm a power user and was on 4G / Wi-Fi the entire time, used GPS for navigation, streamed music / videos via Bluetooth and even played a few games during that time. I got an average screen-on time of more than five hours, which is yet another solid indication of the phone's battery prowess.
It's also appreciable that the M20 comes with fast charge capabilities and can be juiced up with a 15W adapter. With the bundled charger, the handset goes from 10 to 100 in about two hours, which is quite good considering the battery rating.
Verdict
While reviewing the Galaxy M20, two thoughts were going through my mind:
a) Samsung is aiming to offer an all-round package with this phone, and it seems to have done that successfully
b) The device isn't just a sign of Samsung taking its competition seriously, but also the fact that it's listening to its consumers. From the waterdrop screen to the USB Type-C port, and from offering all the necessary sensors to opting for a beefy 5,000mAh battery – all of this are examples of the same
And when you put these two things together with the attractive starting price of Rs 10,999 (Rs 12,999 for the higher-end, 4GB RAM model that I've reviewed), Samsung may very well have a winner on its hands. That's not to say that the device doesn't face any competition – quite the opposite actually. As is evident from the processor benchmark comparison, the handset is up against a flurry of devices – including the ASUS ZenFone Max Pro M2 (review), Realme U1 (review), Xiaomi Redmi Note 6 Pro (review), and Honor 10 Lite (review). Each of these devices are better in some aspect or the other (if not all) when compared to the Galaxy M20, making it really hard to choose one.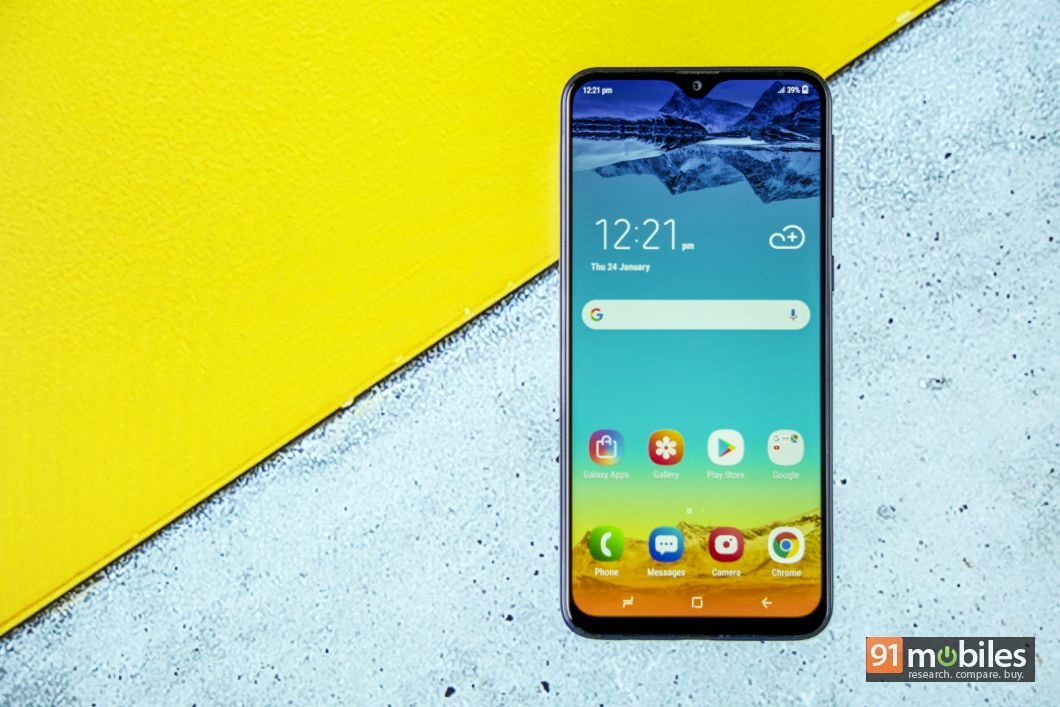 Yet, none of these rivals can match up to the brand equity of Samsung (though Xiaomi comes quite close, especially as far as netizens are concerned). On its own, the M20 scores well on almost all aspects, right from the gorgeous display, good cameras, and powerful internals, to the long-lasting battery. And if you round that off with an affordable price, the Samsung Galaxy M20 becomes an automatic choice for those who're looking for a reliable daily driver.
Editor's rating: 4 / 5
Pros
Stunning display
Capable dual rear cameras
Good performance
Impressive battery backup
Cons
Camera struggles in low light
Face unlock isn't the fastest
Photos by Raj Rout
Competitors for Samsung Galaxy M20
| | | |
| --- | --- | --- |
| Samsung Galaxy M20 | vs | Realme U1 |
| | | |
| --- | --- | --- |
| Samsung Galaxy M20 | vs | Asus Zenfone Max Pro M2 |