30 million units shipped in 2018. Around 30 percent market share. The numero uno phonemaker in India for the past five quarters.
These aren't some throwaway numbers, and the fact that a brand has been able to achieve them within just five years of its foray into the country, makes them all the more impressive.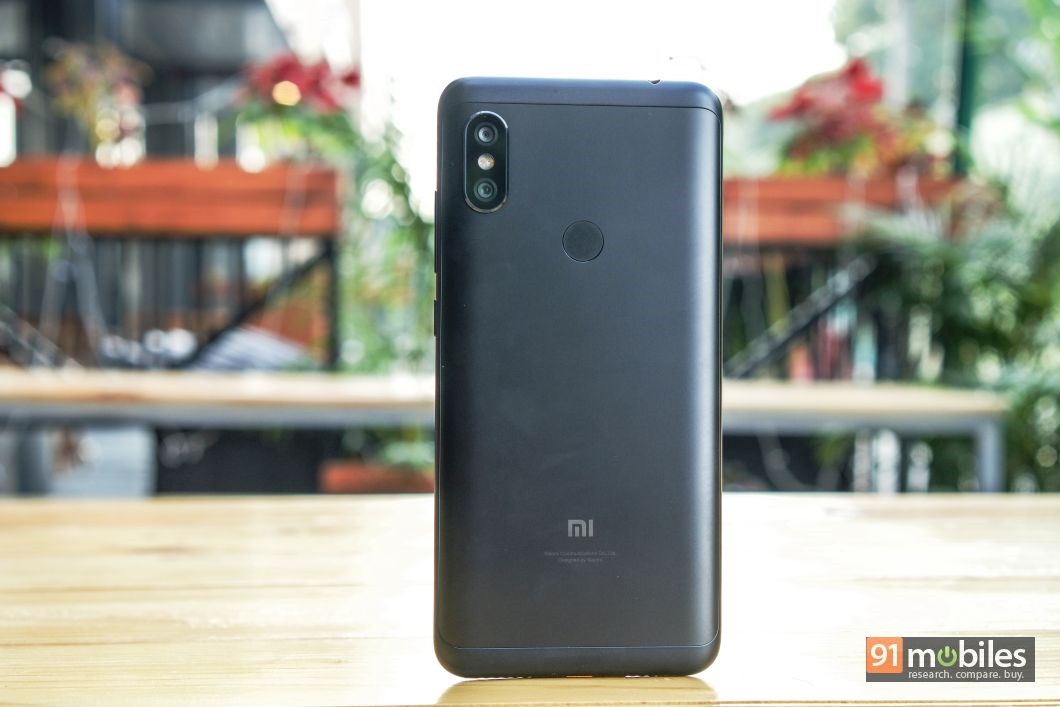 Well, you must've guessed by now that I'm talking about Xiaomi, a brand which made its debut in India with the Mi 3 back in July 2014 – and hasn't looked back ever since. And the series that has played an instrumental role in bringing the Apple of China – as it's lovingly referred to – to such an enviable position is the Redmi Note range. Right from its inception, the devices in the lineup have brought powerful specs at mid-budget price points. With the Redmi Note 5 (review), the brand switched to the dual-device strategy as it launched the Redmi Note 5 Pro (review) alongside. But considering the rise in competition from players like ASUS and Honor, as well as from new-age companies like Realme, Xiaomi has gone ahead and launched the Redmi Note 6 Pro (first impressions) just nine months after the launch of the Note 5 Pro in the subcontinent. On paper, the device seems to be a spitting image of its predecessor, so you must be wondering what exactly the latest offering brings to the table. Well, that's what I'm here to tell you, so let's begin.
Specs at a glance
Display
Size
6.26 Inch
Resolution
1080 x 2280 pixels
Performance
CPU
Quad core, 1.8 GHz + Quad core, 1.6 GHz, Snapdragon 636
RAM
4 GB
Storage
Internal memory
64 GB
External memory
Up to 256 GB
Battery
Capacity
4000 mAH, Li-Polymer, Non removable
Camera
Primary camera
12 MP
Secondary camera
20 MP
Connectivity
Network support
Dual SIM 4G
Other options
Wi-Fi, Bluetooth 5.0, GPS
Others
Battery Capacity
4000
Operating system
Android 8.1 Oreo
Design and display: if the Note 5 Pro and Redmi 6 Pro had a baby…
Dimensions
: 157.9 x 76.4 x 8.2 mm
Xiaomi's Redmi Note series isn't known for its design language, and the Note 6 Pro doesn't try to change that fact either. The Note 5 duo joined the bezel-less bandwagon, and its successor goes a step further (if you consider a higher screen-to-body ratio, and not from the uniform design standpoint) by opting for a notch display.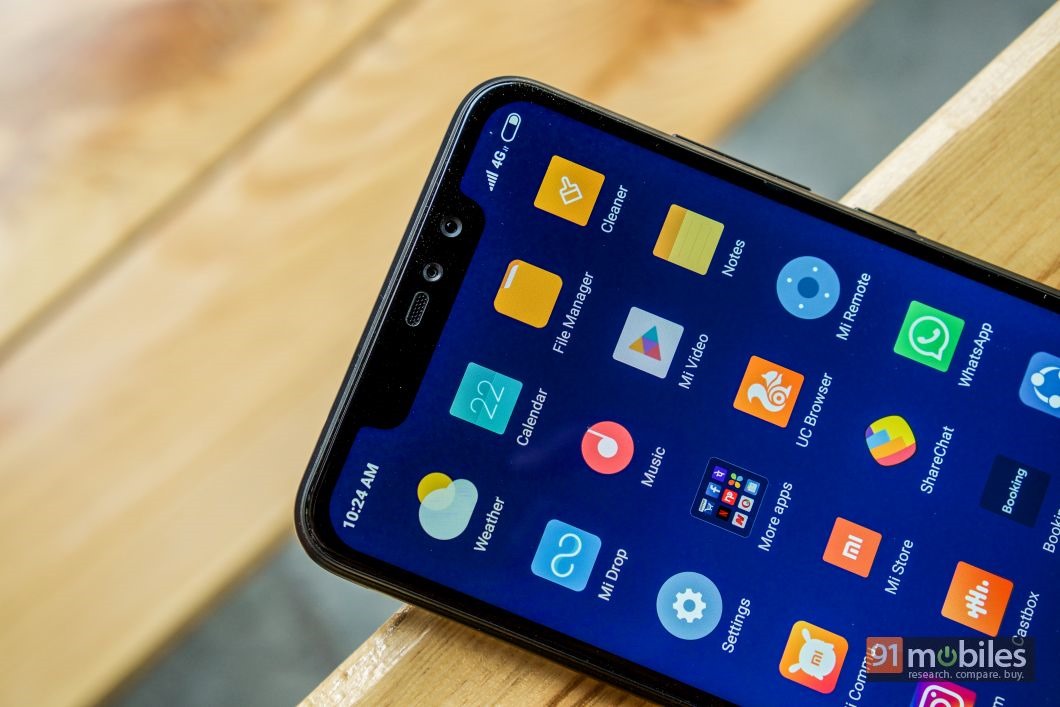 And as pointed out in our first impressions, the result seems to be a mishmash of the Redmi Note 5 Pro and Redmi 6 Pro. As compared to its predecessor, the Redmi Note 6 Pro features a curvier back, which makes it easier to hold and you get a larger display in almost the same footprint. While the handset isn't really slim at 8.3mm, the curved edges make it seem quite sleek. The phone also seems to have distributed its 182g weight well, and doesn't seem bulky. Another interesting thing is that Xiaomi has listened to our prayers, and utilised a P2i nano-coating to make the Note 6 Pro splash resistant. While our review unit comes in black, you can also opt for the rose gold, blue or red hues.
Pictured here: Xiaomi Redmi Note 6 Pro vs Redmi Note 5 Pro
In terms of controls, the Xiaomi Redmi Note 6 Pro sticks to the convention, almost to a fault. That's because, it continues with a micro-USB port for charging and data transfers, which is odd considering Type-C is quickly becoming the norm. Flip to the back, and you'll find a similar protruding dual-camera setup as the Note 5 Pro, 6 Pro (review) and Y2 (review). There's a fingerprint scanner as well, which works like a charm, though you might need to use it less often than you might expect, all thanks to the face unlock functionality. While there's no dedicated setup for face authentication, the feature works well, though it isn't the fastest we've come across. Face unlock also struggles in low light and doesn't work when you have sunglasses on.
Xiaomi Redmi Note 6 Pro design gallery
Display-wise, the Note 6 Pro ships with a 6.24-inch notch-toting screen with full HD+ resolution and 19:9 aspect ratio. The IPS panel offers punchy colours with ample brightness levels. For protection against scratches and minor nicks, the screen is protected by a layer of Corning Gorilla Glass. Like most phones that come with a display notch, you can disable the cut-out from settings. Sadly however, I feel that Xiaomi could've tried to keep the cut-out narrower than it is (even though the brand might not be following the trend of waterdrop notches), as currently, it's sizeable and hard to miss. You can tweak the screen contrast and set it to automatic, increased or standard, and tweak colours between default, warm and cool, from the settings menu.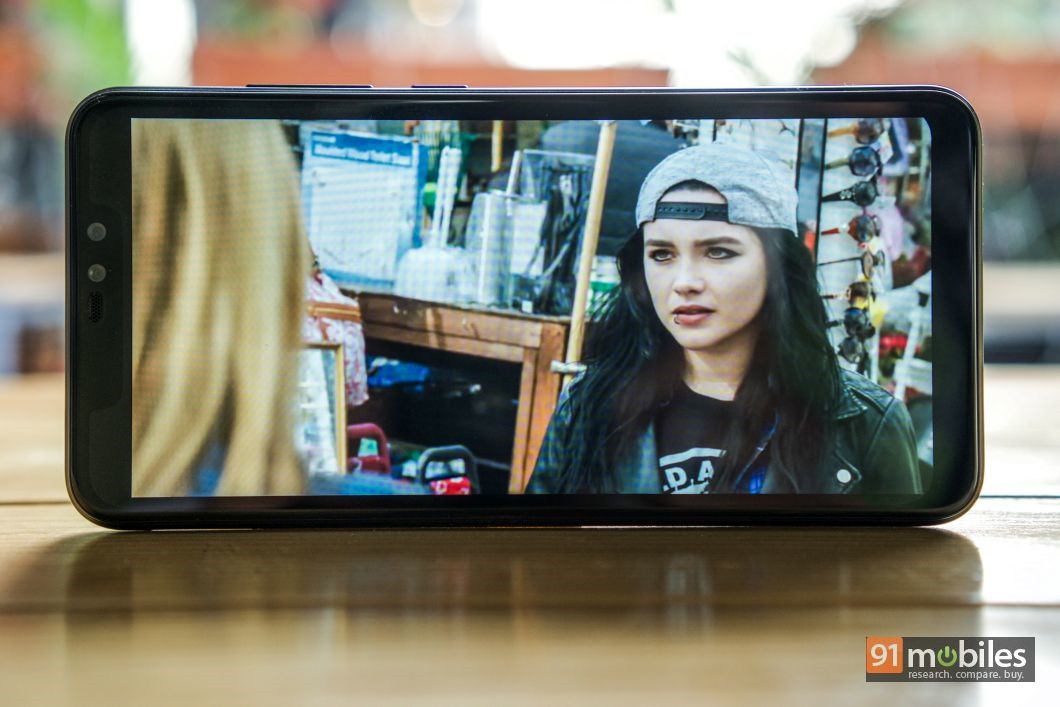 Cameras: the awesome foursome
Flash
: Dual-color LED Flash
If I had to name one USP of the Xiaomi Redmi Note 6 Pro, it's probably the dual-camera setups on the rear as well as the front – making it the first phone from the brand's stables to flaunt four shooters. However, in terms of the specs, there isn't much of a difference from the Redmi Note 5 Pro. At the back, you get 12-megapixel snapper paired with a 5MP depth-sensing unit. Look beyond resolution though, and you'll notice that the primary camera now has a bigger pixel size of 1.4µm (vs 1.25µm) and wider aperture of f/1.9 (vs f/2.2). For selfies, the handset sports a 20MP sensor along with a 2MP camera. Both pair of shooters offer the portrait mode. To lock the focus quickly on the subject, the device also comes with dual-pixel autofocus technology, which works quite well.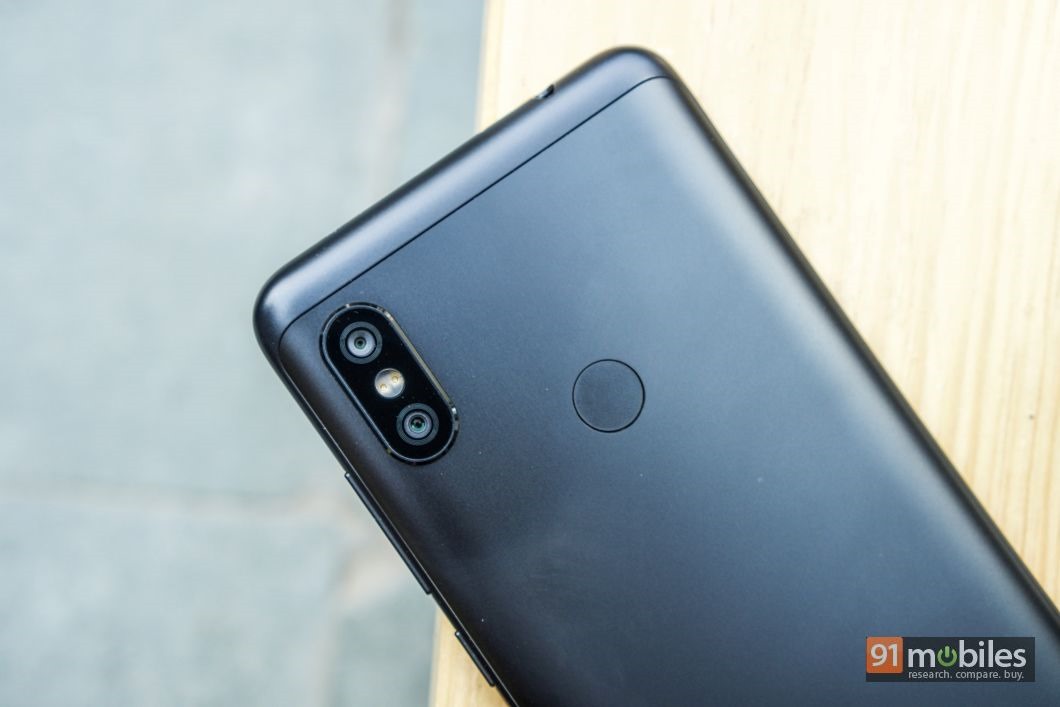 In terms of the camera interface, the viewfinder is quite minimal with a large circular shutter button sandwiched between the preview screen and front camera toggle at the bottom in the portrait orientation. Above it, you'll find various modes such as video, portrait, panorama and manual. Up top, you'll find the toggles for flash, HDR and AI mode along with various real-time colour effects and more options such as a timer, group selfie, etc. Speaking of artificial intelligence in the camera, the phone also comes with AI Portrait 2.0 and AI Scene Detection that can detect up to 32 scenes (the feature can identify up to 12 scenes for the selfie shooter), with the brand claiming that five of them are specifically customised for the country.
So is the Redmi Note 6 Pro the best camera phone you could find under Rs 15k? Well, I'd certainly say so. Images taken in daylight have an impressive dynamic range with punchy colours and a high level of detail as well. And if you enable the HDR mode, then the results look even better. Thanks to the bigger aperture and pixel size, the device manages to impress in dim environments too. Pictures taken during low light have a minimal amount of noise and offer good details as well. The portrait mode is also quite effective and does a good job in separating the subject from the background. While it's not perfect – as sometimes the edges aren't separated well enough – but it's surely among the best depth effects we've come across in this category. As far as selfies are concerned, the 20MP shooter works quite well to offer great results with vibrant colours, although they aren't as sharp as I'd have liked them to be. The 2MP depth sensor however, is much better than the software-based bokeh effect as it offers really impressive portrait selfies. As they say a picture is worth a thousand words, take a dekko at the camera samples of the Note 6 Pro.
Xiaomi Redmi Note 6 Pro camera samples
Now you must've noticed that I haven't talked about the AI mode of Xiaomi's Redmi Note 6 Pro. Well, that's because, it seems more of a gimmick at this point. Not only does it work in very few scenarios (like only being able to recognise buildings or clouds), but also doesn't make a meaningful difference to the end result. Here's a comparison between the normal and AI mode.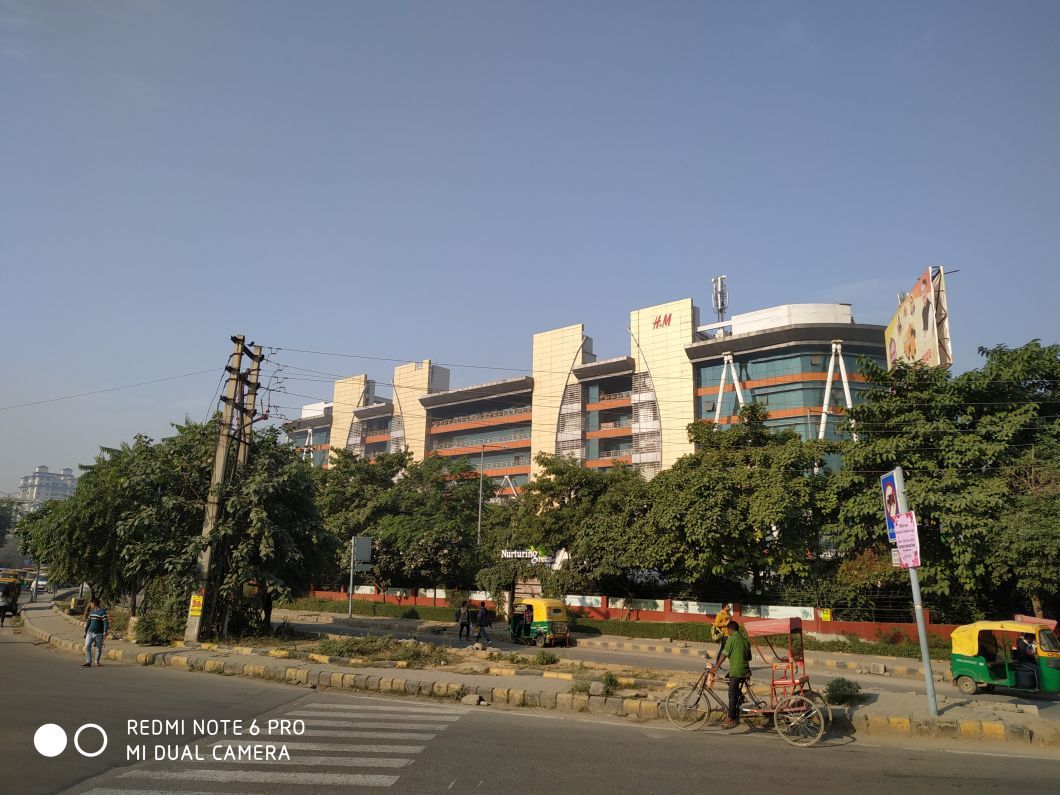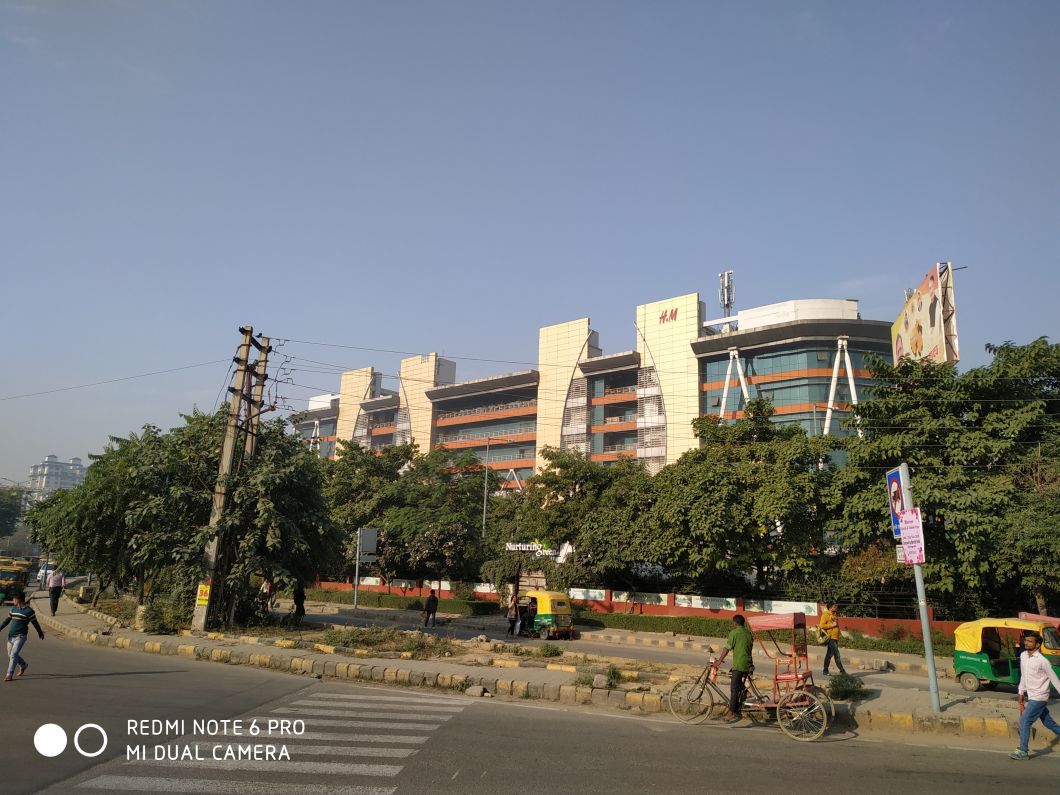 The Note 6 Pro goes up directly against the Realme 2 Pro, and in terms of imaging, the former fares better against the 16MP primary snapper of the latter. The Xiaomi handset is able to reproduce vivid colours and slightly better details too, both in well-lit situations as well as low lighting.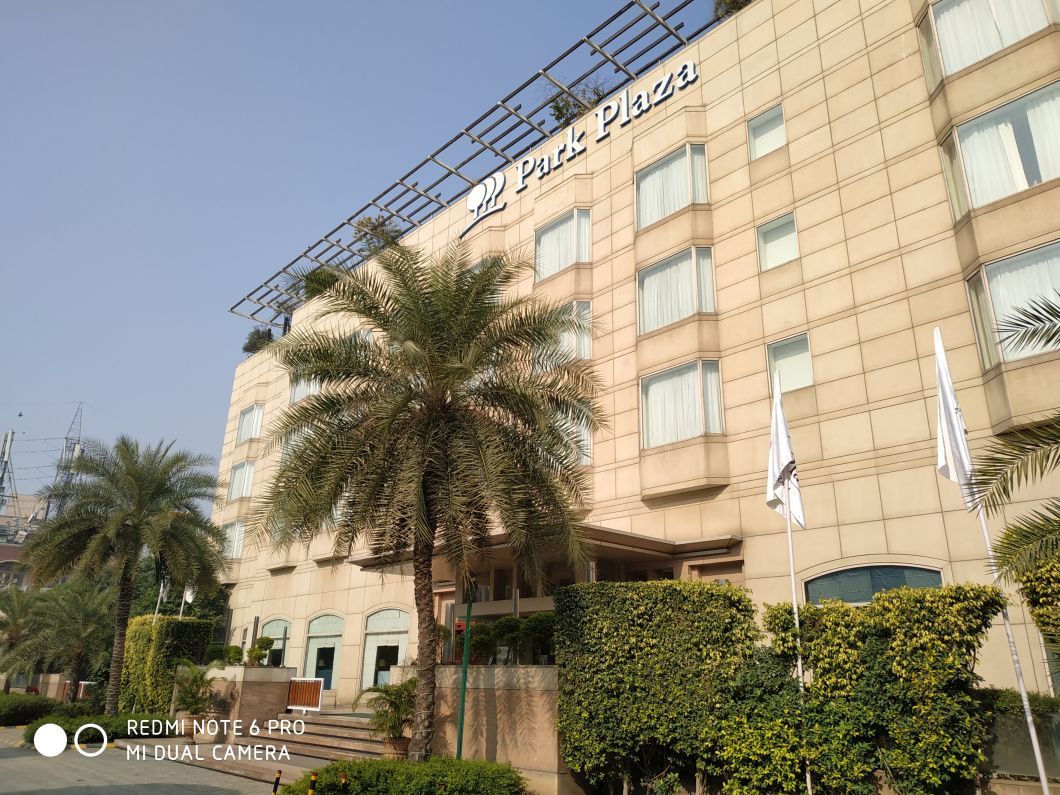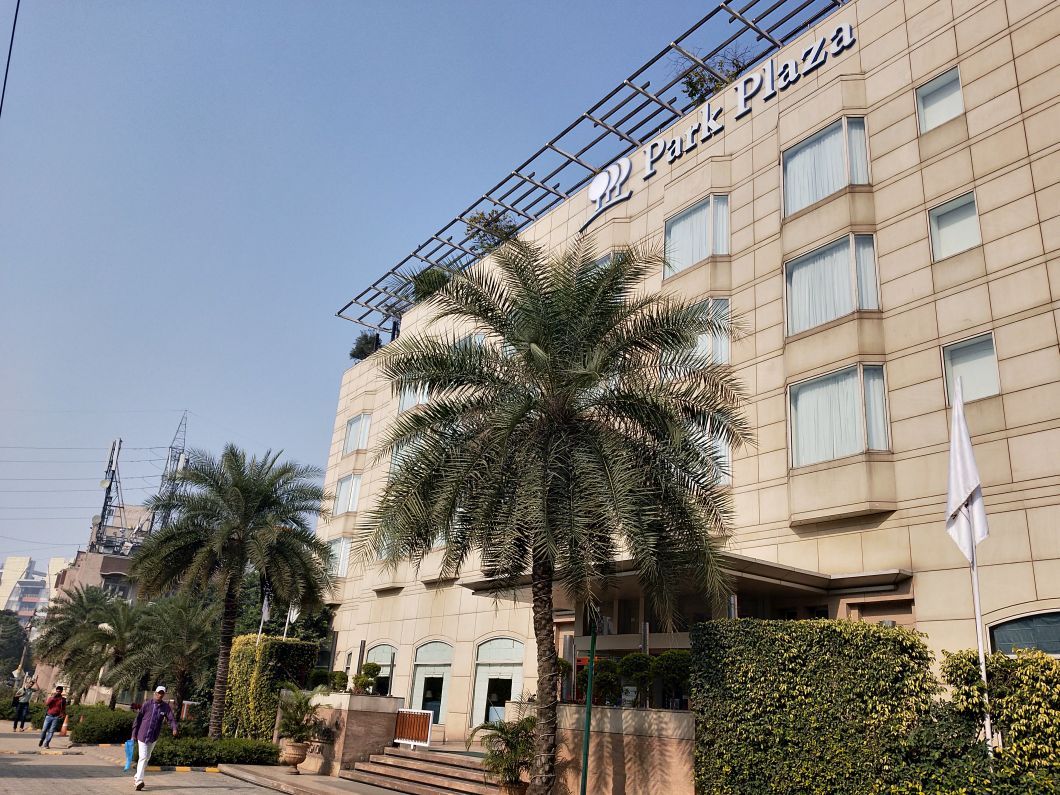 In comparison to the Mi A2 as well, the pictures taken by the Note 6 Pro look more pleasing to the eyes. However, the A2 will have an advantage in poorly-lit conditions thanks to its super-pixel technology.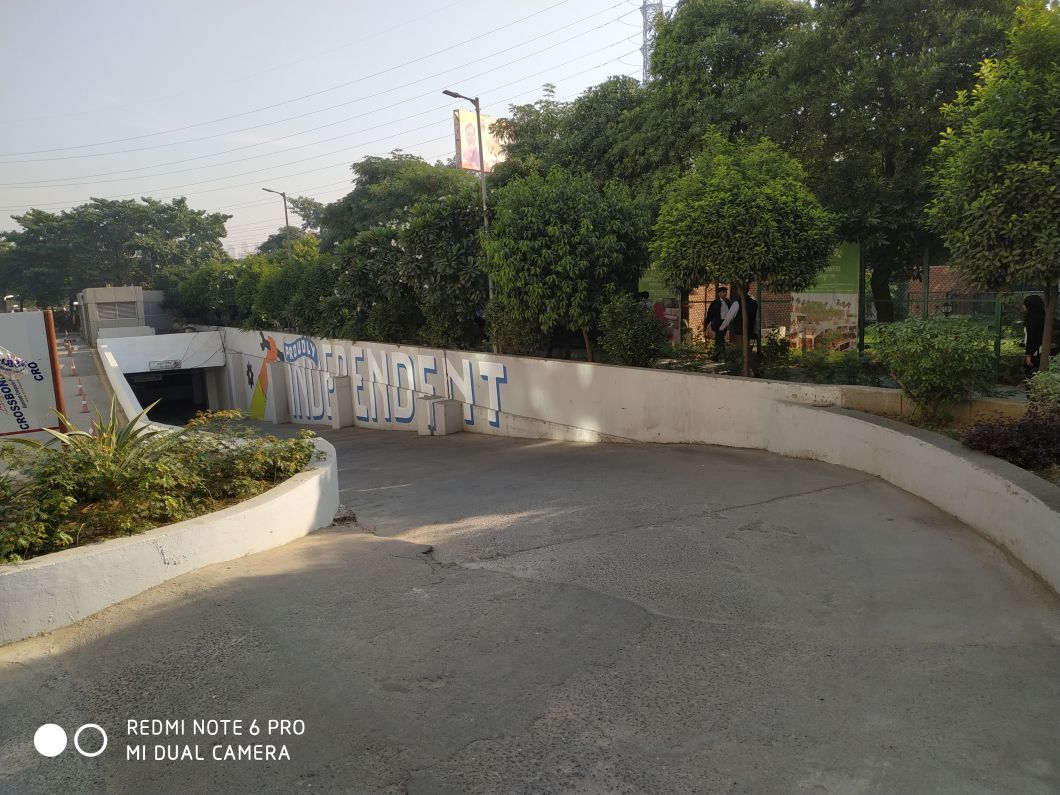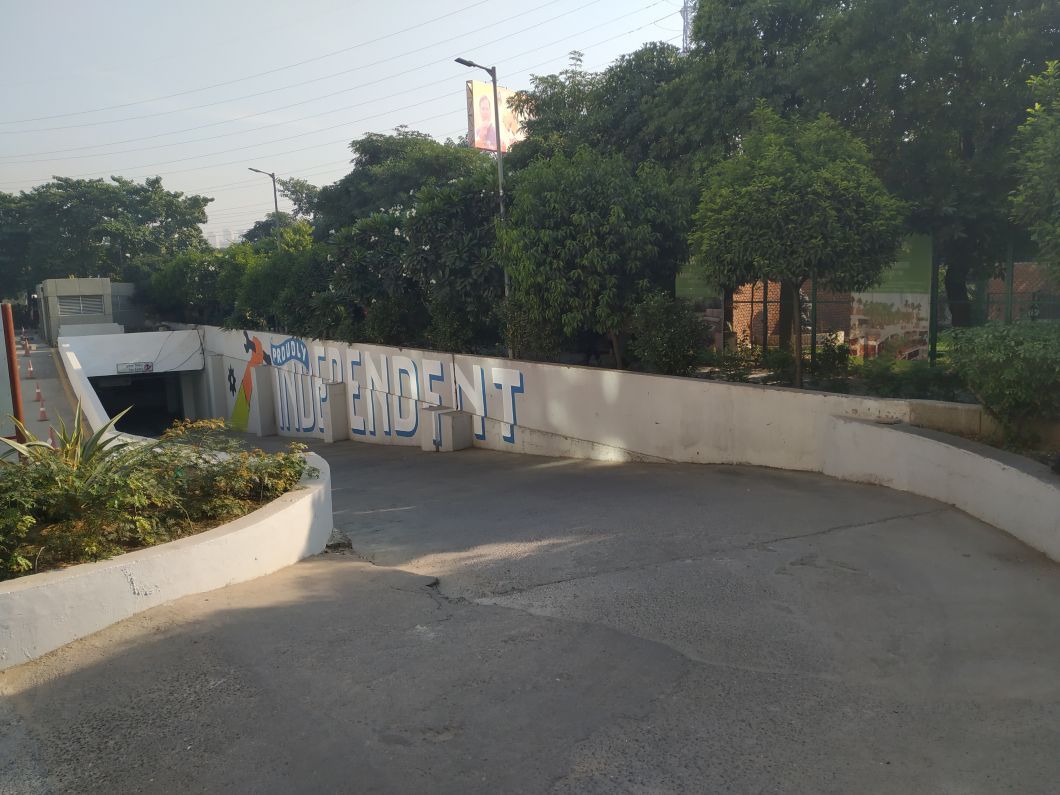 With regards to videos, the Note 6 Pro can capture 1080p videos that are quite good and smooth as well, thanks to the EIS (electronic image stabilisation). And if you're bummed that there's no 4k support, then fret not, you just need to download a third-party camera app to get that capability.
Hardware and software: runs like a well-oiled machine
CPU
: Quad core, 1.8 GHz + Quad cor…
Memory
: 64 GB + Up to 256 GB
SIM Slots
: Dual SIM , GSM+GSM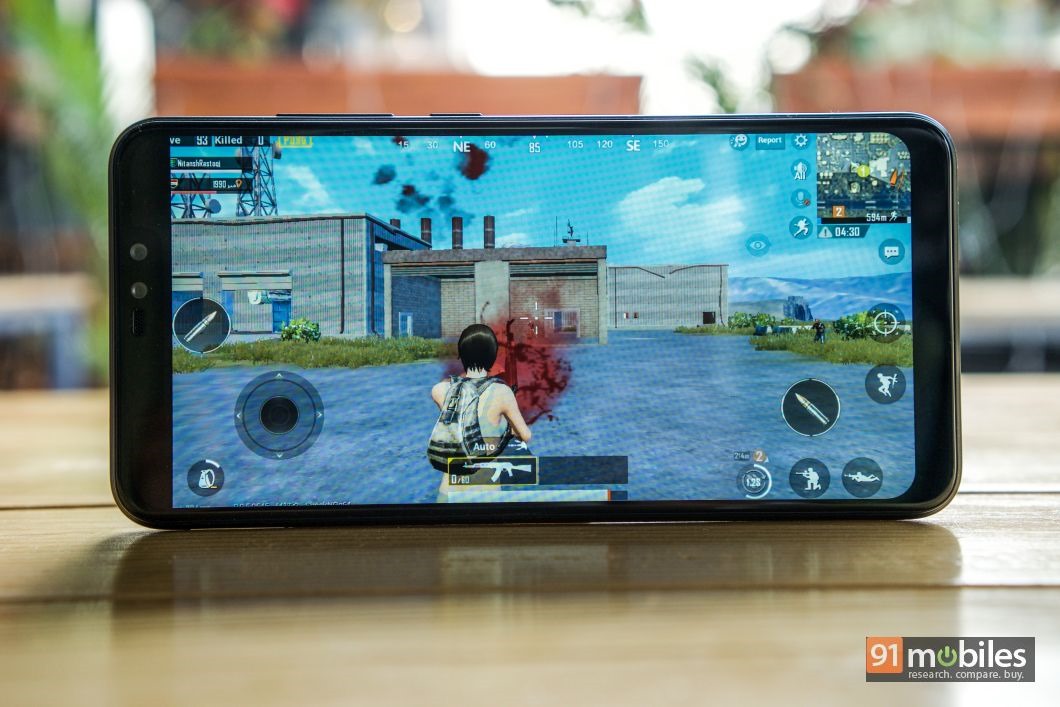 If you were wondering how exactly the Note 6 Pro is similar to its previous iteration, then this section is what you're looking for. Under the hood, the 6th-gen Note handset is fuelled by the Snapdragon 636 chipset, which is paired with either 4GB or 6GB of RAM. The combination has proved to be quite solid ever since the Redmi Note 5 Pro became the first phone in the subcontinent to come with the SD636 chip (in February this year). Sadly however, a lot seems to have changed in this duration. Not only can you find more powerful SoCs in this segment now, but mobile gaming has found new legs in the form of PUBG. So it's certainly odd to see that the device can only play the game in low graphics settings, considering we've seen the SD636 being able to run it in medium settings on other phones. If you want to know how good the performance in real-life is, then it's worth noting that it's extremely smooth. You'll rarely come across any lag, and multitasking is swift as well.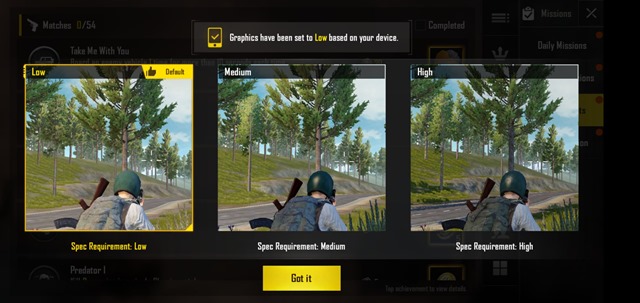 That's also because the phone boots MIUI 10, which is well optimised. The custom Android platform does run on top of the older iteration of Android, i.e. 8.1 Oreo, but it does come with a lot of features and customisations that should appeal to both newbies and power users alike. Perhaps my only grouse would be the fact that Xiaomi prompts the user to install a lot of third-party apps (apart from preloaded apps like Facebook and Opera Mini). Not to forget that the brand has been accused of pushing ads even on system settings, though I haven't noticed that on my unit as of yet. Then there's duplication of apps that we've pointed out in case of Samsung phones earlier. You get four browsers on the phone, the default one, Google Chrome, UC Browser and Opera Mini – and that's not all. For some reason, when you open a link, the Note 6 Pro doesn't even offer the option to open it in Chrome.
Taking care of storage is 64GB of memory onboard, which offers around 52GB space out of the box. You can of course, expand it further with the use of a microSD card. However, that means that you'll need to forego the secondary SIM slot. While the phone offers the usual connectivity options, one feature that deserves a shout-out is Wi-Fi passthrough. This basically lets you turn the phone into a hotspot, with the phone getting its connectivity from a Wi-Fi network. In simpler terms, you can share the same Wi-Fi network that the Redmi Note 6 Pro is connected to, with other devices as well. While this feature may not be useful in regular day-to-day usage, it could turn out to be really handy in certain scenarios – in hotels that impose a limit on the number of devices connecting to the in-room Wi-Fi for example.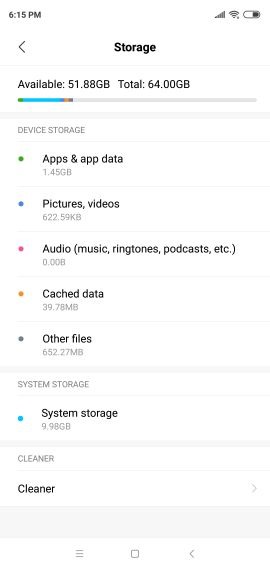 The Xiaomi Redmi Note 6 Pro continues the long-standing legacy of the series by offering an impressive battery life. The device packs in a 4,000mAh battery, which can last almost two days off a single charge. As per our battery tests, the phone lasted a whopping 21 hours while playing an HD video on loop with only the cellular network on and both the brightness and volume levels set at 50 percent. The device supports Quick Charge 3.0, but sadly, there's no fast charger bundled with the phone. It takes around an hour and a half to juice up the phone with the supplied 2A adapter.
Verdict
If you've been following the review till now, it's evident that Xiaomi's Redmi Note 6 Pro is a solid smartphone with no real shortcoming as such. Even if you consider it an iterative upgrade, you just get a better package for the same asking price of Rs 13,999 (the higher-end 6GB RAM variant will set you back by Rs 15,999). My contention isn't whether the handset is good or not, but the fact that buying a Xiaomi phone isn't an eyes-closed decision anymore. While earlier, the offerings from the Apple of China were easily the best recommendations across segments, that no longer seems to be true. Let's take a look at the competition for the Redmi Note 6 Pro closely:

Without a doubt, the Realme 2 Pro (review) is among the most powerful devices priced below Rs 15,000, thanks to the Snapdragon 660 chipset, dual rear cameras, up to 8GB RAM and a 3,500mAh battery. The base variant of the Realme handset is priced exactly the same as the Redmi Note 6 Pro, and also seems to be a better buy for those who clamour for power.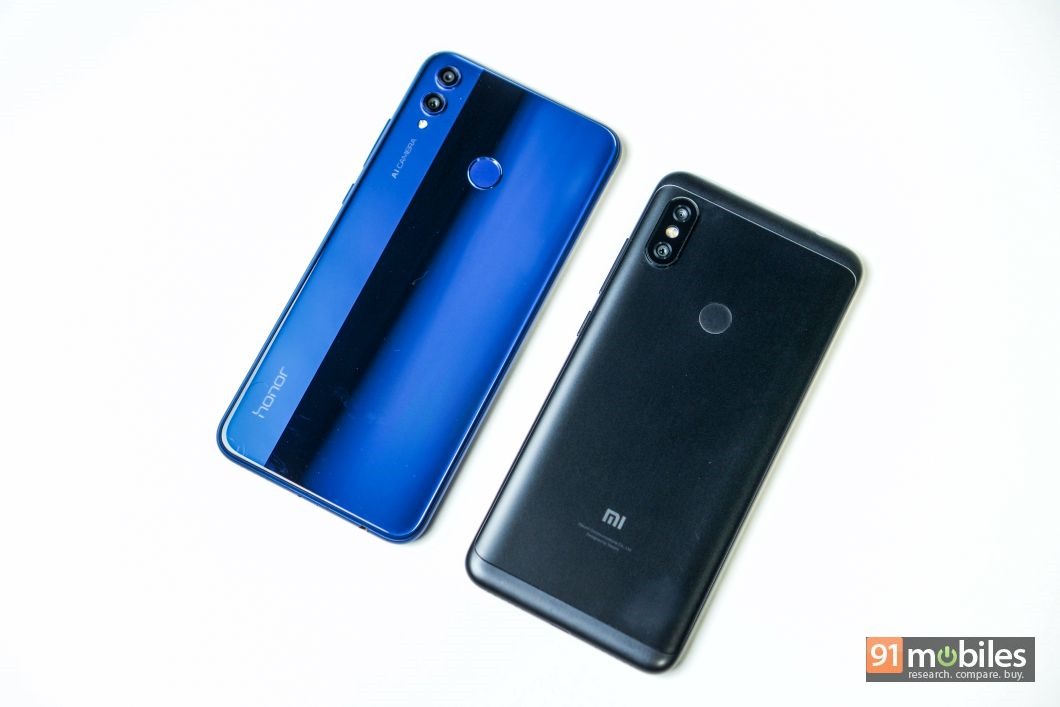 The newly-launched 8X (first impressions) is also a solid offering in this segment as it offers one of the largest displays (6.5-inches) and features a 12nm Kirin 710 SoC. Couple that with a strong 3,750mAh battery and an attractive design, and the Note 6 Pro doesn't seem as alluring anymore.

In my opinion, the Note 6 Pro will face a lot of competition from its own sibling as well. Not only is the Mi A2 (review) a part of Android One, but also draws power from a superior Snapdragon 660 SoC, even though it's priced Rs 2k higher than the base variant of the Redmi Note 6 Pro. That said, if battery life is important, then its 3,000mAh cell won't stand a chance against 4,000mAh pack of the Redmi Note 6 Pro.
Of course, I can go on and on to include the likes of the ASUS ZenFone Max Pro M1 (review), Motorola One Power (review) and more, but it's clear that Xiaomi's offering isn't the only option to go for in this category. You could also choose to wait for the ASUS ZenFone Max Pro M2, which is expected to land in the country soon.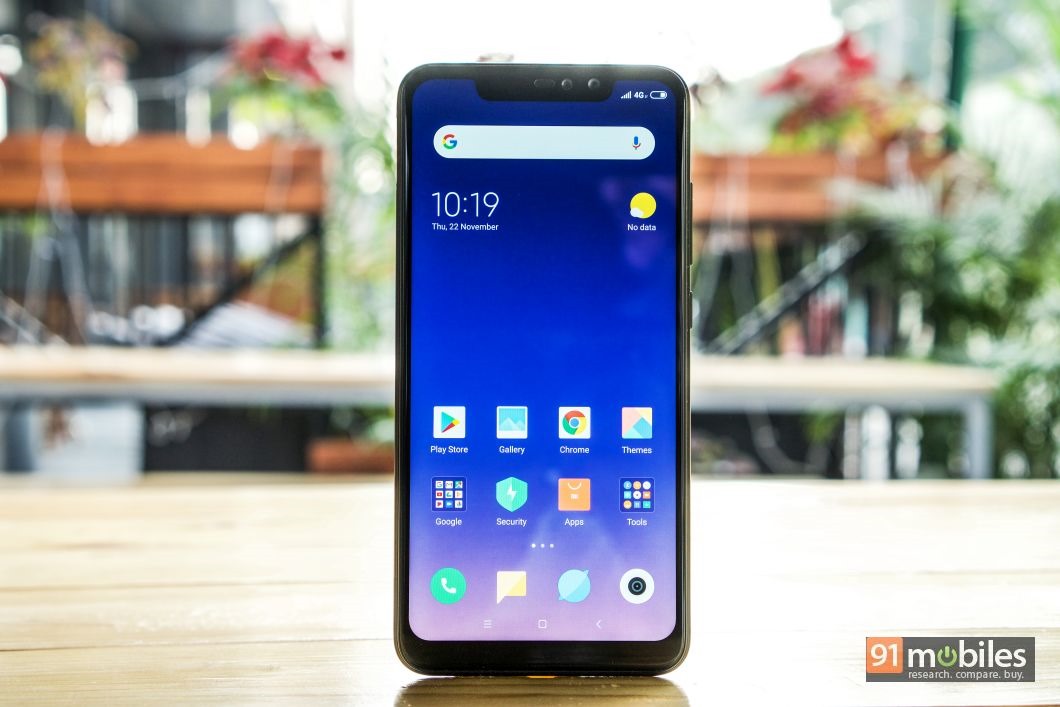 That's not to say that you shouldn't buy the Xiaomi Redmi Note 6 Pro, unless of course, you are using the Note 5 Pro already. If you're looking for a solid all-rounder on a budget, then Xiaomi's latest should definitely be among your consideration set, though it might not be at the very top anymore. However, if you buy the Note 6 Pro during the Black Friday sale (Rs 12,999 for the 4GB RAM model, and Rs 14,999 for the 6GB RAM version), then you can really get more bang for your buck.
Editor's rating: 4 / 5
Pros
A large display in a similar form factor as the Note 5 Pro
Splash-resistant design
Capable cameras, both at the rear as well as front
Reliable performance
Great battery life
Cons
Ships with a micro-USB port
Doesn't come bundled with a fast charger
The default camera app doesn't record 4k videos
Photos by Pratik Vyas
Competitors for Xiaomi Redmi Note 6 Pro
| | | |
| --- | --- | --- |
| Xiaomi Redmi Note 6 Pro | vs | RealMe 2 Pro |
| | | |
| --- | --- | --- |
| Xiaomi Redmi Note 6 Pro | vs | Honor 8X |