Seagate, a well-known name in the world of external storage, recently expanded its portable series of hard disk drives with the launch of the Backup Plus Portable. The Seagate Backup Plus Portable is being offered in 4TB and 5TB capacity with support for both Mac and Windows platforms. The latest launch precedes a similarly named product by Seagate that was launched in 2016 and comes with minor improvements. I received the latest unit with 5TB storage for the purpose of this review and here's my take on it.

Design and build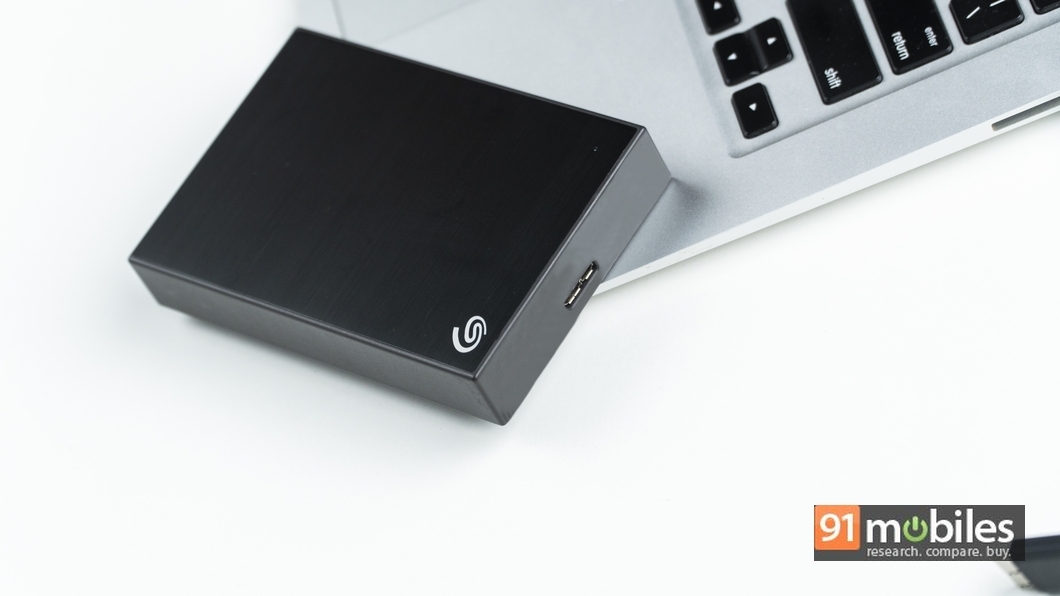 Looks-wise, there is not much to say about the Seagate Backup Plus Portable. It looks very identical to its predecessor from 2016 with a rectangular shape and brushed-metal finish on it. The aluminium make of the hard disk feels solid. Thanks to hues like black, silver, and light blue, it does look attractive. The top portion is very minimal with just a Seagate logo and a tiny indicator LED light. Flip the drive over and you will see a label containing information like regulatory compliances, part number, and capacity.

The portable hard disk drive is compact enough to easily carry around considering it's a massive 5TB storage. However, the latest model is slightly larger than its predecessor. The 2016 model measures 4.51 x 3.07 x 0.81 inches, whereas the newer version scales at 4.54 x 3.15 x 0.82 inches. While the difference is very minute, it's worth mentioning. Interestingly, despite being larger in size, at 256gms, the new Backup Plus Portable is a lot lighter than its previous iteration.
Performance
I used the Seagate Backup Plus Portable 5TB drive regularly with my MacBook Air to transfer data to and from various devices. And I must say I found the transfer speed to be on the faster side. However, Seagate has not highlighted the exact read and write speeds of the drive on the packaging. To find the exact speed, I ran the Blackmagic disk speed test on the drive.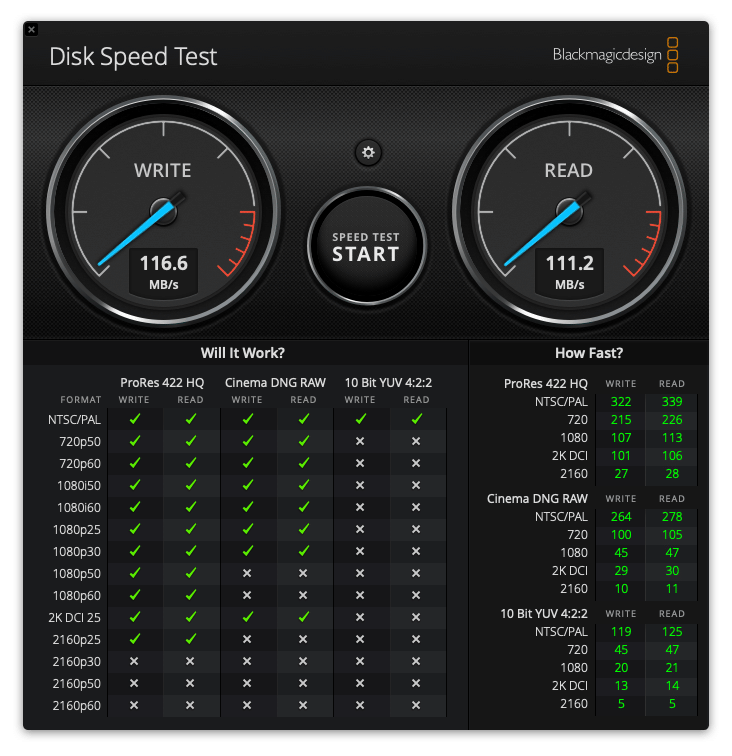 As you can see in the image above, the Seagate Backup Plus Portable achieved write and read speeds of 116.6MB/s and 111.2MB/s, respectively. In simpler terms, a folder with 25GB data took around 15 to 20 minutes to completely transfer to the portable disk, which is commendable.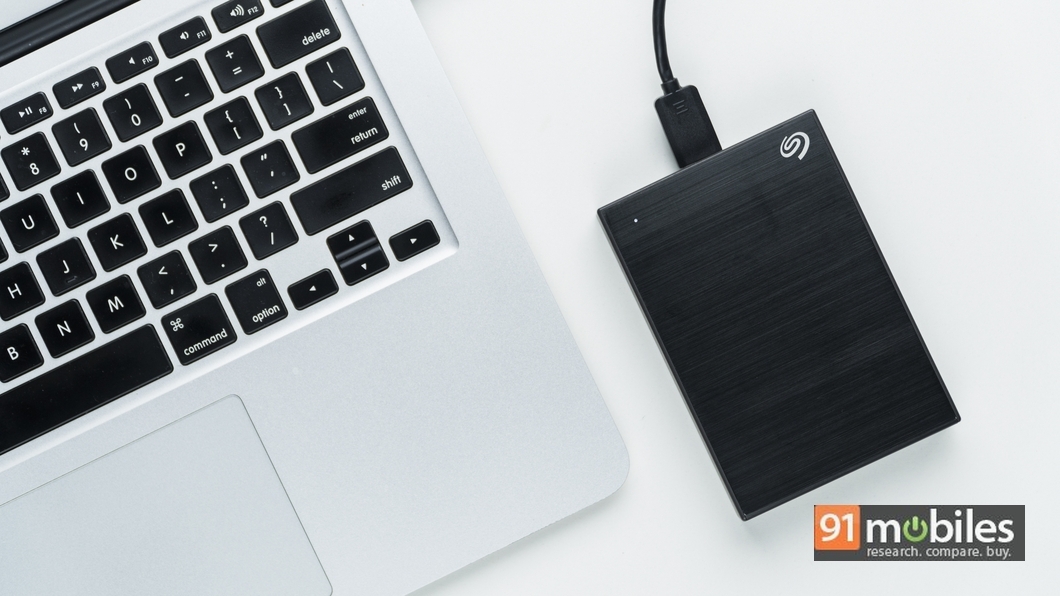 The Seagate Backup Plus Portable features support for SuperSpeed USB 3.0 port, which is required for USB 3.0 transfer speeds. The drive is also backwards compatible with USB 2.0 ports, though transfers would be slower in such cases.
Software and features
Along with offering space to store your files, Seagate is offering some value-added services too. Upon purchasing the Backup Plus Portable 5TB hard disk drive, you'll get two-month Adobe CC Photography membership, which was also provided with the previous model. The company has also bundled Mylio Create plan of one year with the device. The Mylio software automatically organises your pictures by synchronising with your digital calendars and displaying your media in a beautiful Life Calendar, viewable as decades, years, months and days. Users can also connect their Outlook, iCal or Google Calendar to the app and have their images as well as videos segregated into events.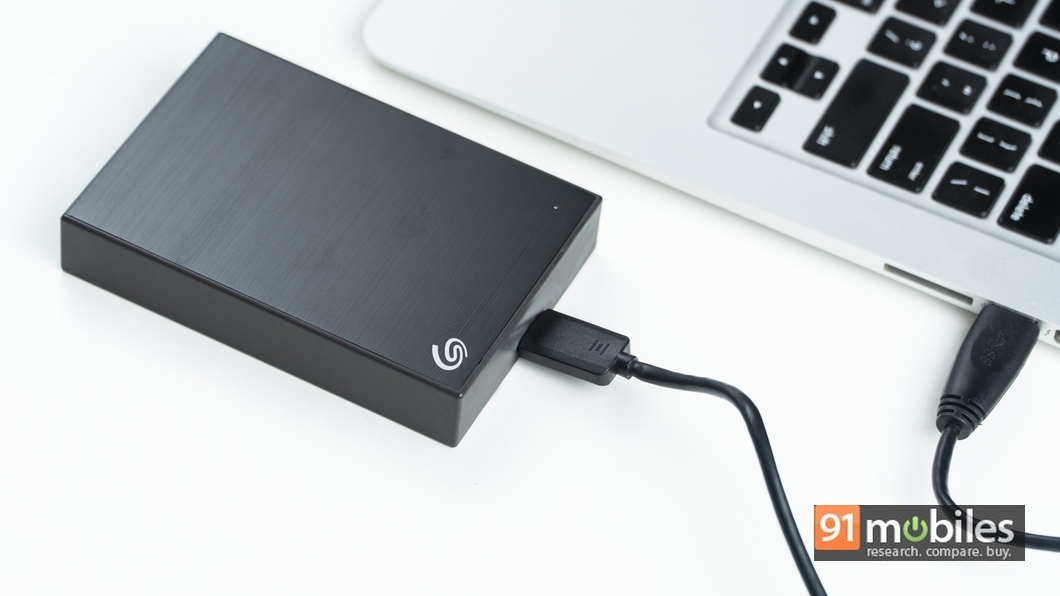 However, the Seagate device is missing the security software that comes bundled with other portable drives in this price segment. In case you need to password protect your drive to safeguard your sensitive data, then you'll need to download such software yourself. The Seagate Backup Plus Portable is compatible with Windows 7 or higher and Mac OS X 10.11 or higher.
Verdict
If you are looking for sturdy and durable portable storage drive with large capacity, Seagate Backup Plus Portable is definitely a commendable option. Faster read/write speed and cross-compatibility with both Windows and Mac without needing any additional drivers are definitely a plus.
Editor's rating: 4 / 5
Pros
Sturdy build
Bundled Adobe CC and Mylio Create Plan software
Fast read and write speeds
Cross-compatibility with Mac and Windows
Cons
Photos by Raj Rout