"The Honor Watch Magic is more of a fitness band and less of a smartwatch. Here's our take on it"
Recently, I have gotten into a fitness regimen and have been using the Xiaomi Mi Band 3 (review) exclusively for some time now. Being an alpha male, I had one gripe with the Xiaomi offering. It was slightly flimsy for my taste, and its negligible weight made me miss my G-shock. That's when I got the Honor Watch Magic for review and my grievance was addressed. Appearances can be deceptive though, and the Honor Watch Magic is actually closer to a fitness band than a smartwatch. Wondering why I say so? Stay with me to find out.
Design
The Honor Watch Magic sports a circular display, which resembles a smartwatch but the device is primarily a fitness tracker. Honor is offering the Watch Magic in two variants – all black with black and red silicone band, and Stainless Steel with Italian Cowhide and a silicone layer on the back. I have the former on my wrist and I must say the Watch Magic is a delight to look at. The smartwatch is certified 5ATM, which means it can survive 50 metres underwater for 10 minutes.
There are also third-party bands available for the wearable and it's easy to swap them thanks to the quick-release mechanism on the spring bars. You can even use regular watch straps that match the width. Honor claims that the Watch Magic has been crafted out of 316L Stainless Steel and biodegradable nylon plastic chassis, which makes it one of the slimmest smartwatches around at 9.8mm. There are two physical buttons on the side: the one on the top pulls up all apps on the watch while the bottom one is restricted to the workout app.
Display
The Honor Watch Magic is equipped with a 1.2-inch AMOLED touchscreen display, which offers a screen resolution of 390 x 390 pixels with a pixel density of 326ppi. I am personally a fan of the wholesome round display, which doesn't have a flat tire look like the one on the Moto 360. Moreover, the AMOLED display is bright enough that I could see it clearly even in the direct sunlight when I was out and about. Thanks to the surrounding bezels, the display is well protected as well.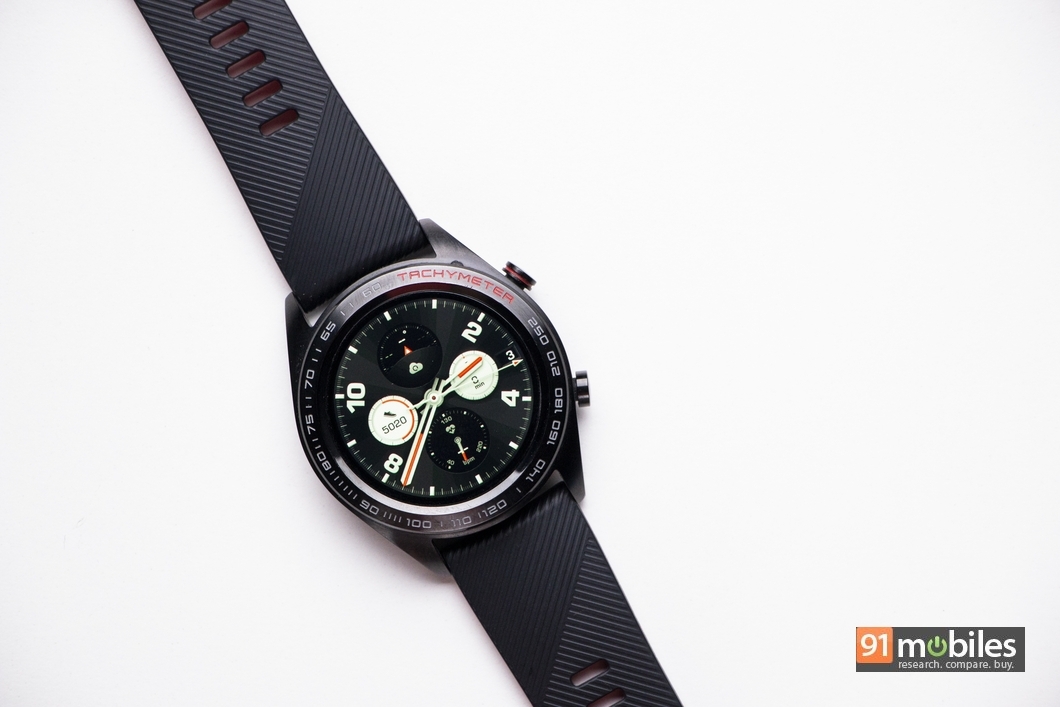 After a recent software update, users also get to choose between 13 watch faces, but there's no way to customise any of them, or download third-party ones. My personal favourite is the Dashboard watch face, which shows the step counter, heartbeat and inactivity tracker in a chronograph style dial. There are also dedicated watch faces for specific use cases like exercise, running, heart rate, outdoors and sport among others.
Software and hardware
The Honor Watch Magic uses a proprietary OS from the brand, which means there is no app ecosystem at all. You have to make do with the apps that have been pre-installed on the wearable. The smartwatch is compatible with Android 4.4 or higher and iOS 9 or above. You will need to install the Huawei Health app on your smartphone (available on both Android and iOS), after which the device can pair with your watch using Bluetooth 4.2 LE. Speaking of the connectivity, the Watch Magic also has NFC but its usage seems to be limited and not functional in India.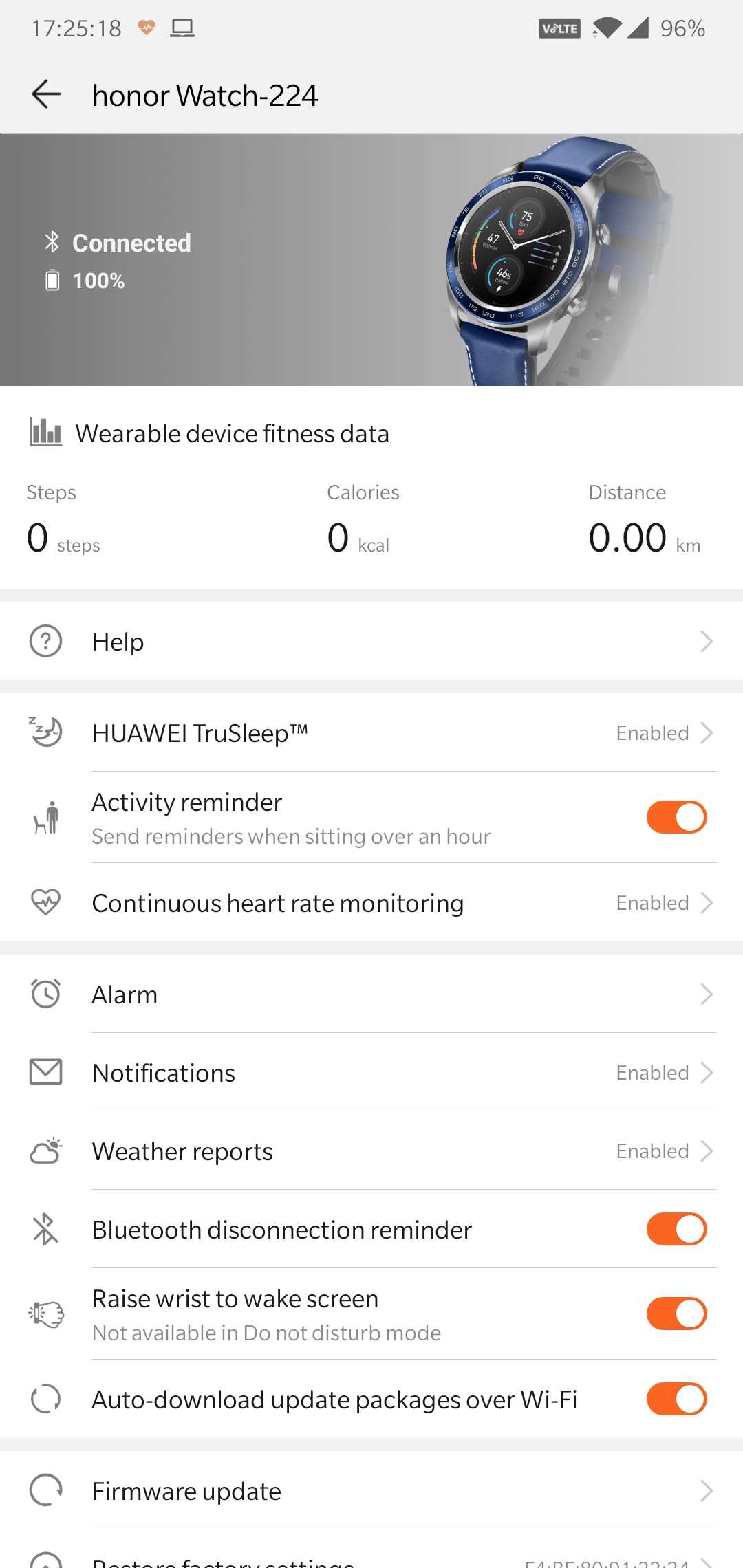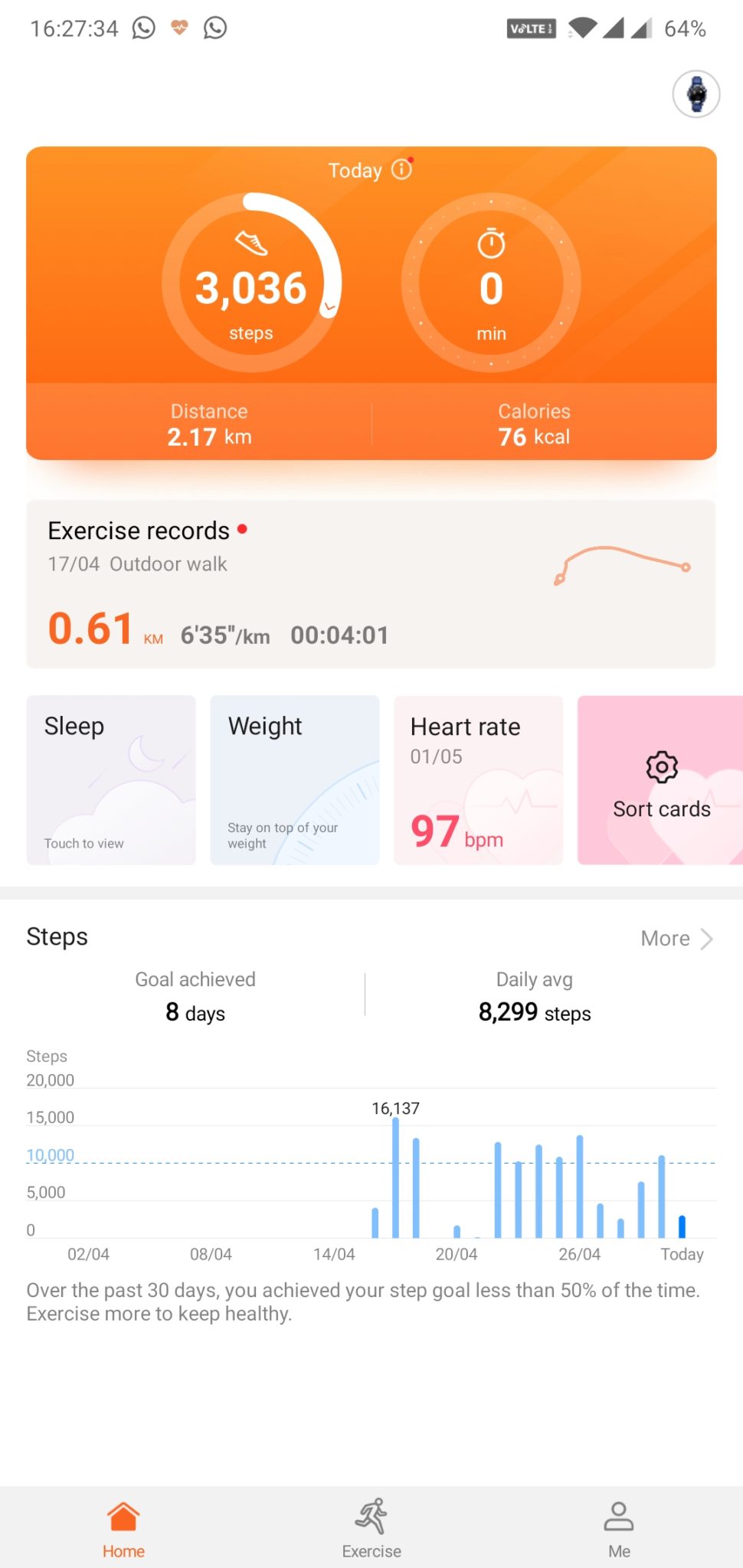 However, as a fitness tracker slash basic smartwatch, you have everything you need in the Honor Watch Magic. I said basic smartwatch twice over during this review, and the reason is that the smartwatch functions are half baked on the Honor Watch Magic. To illustrate, you can only see the number of the caller and reject incoming calls. Additionally, the wearable only shows a small preview of notifications and they can't be interacted with. However, you can swipe up on the watch face to check most recent notifications, which is convenient.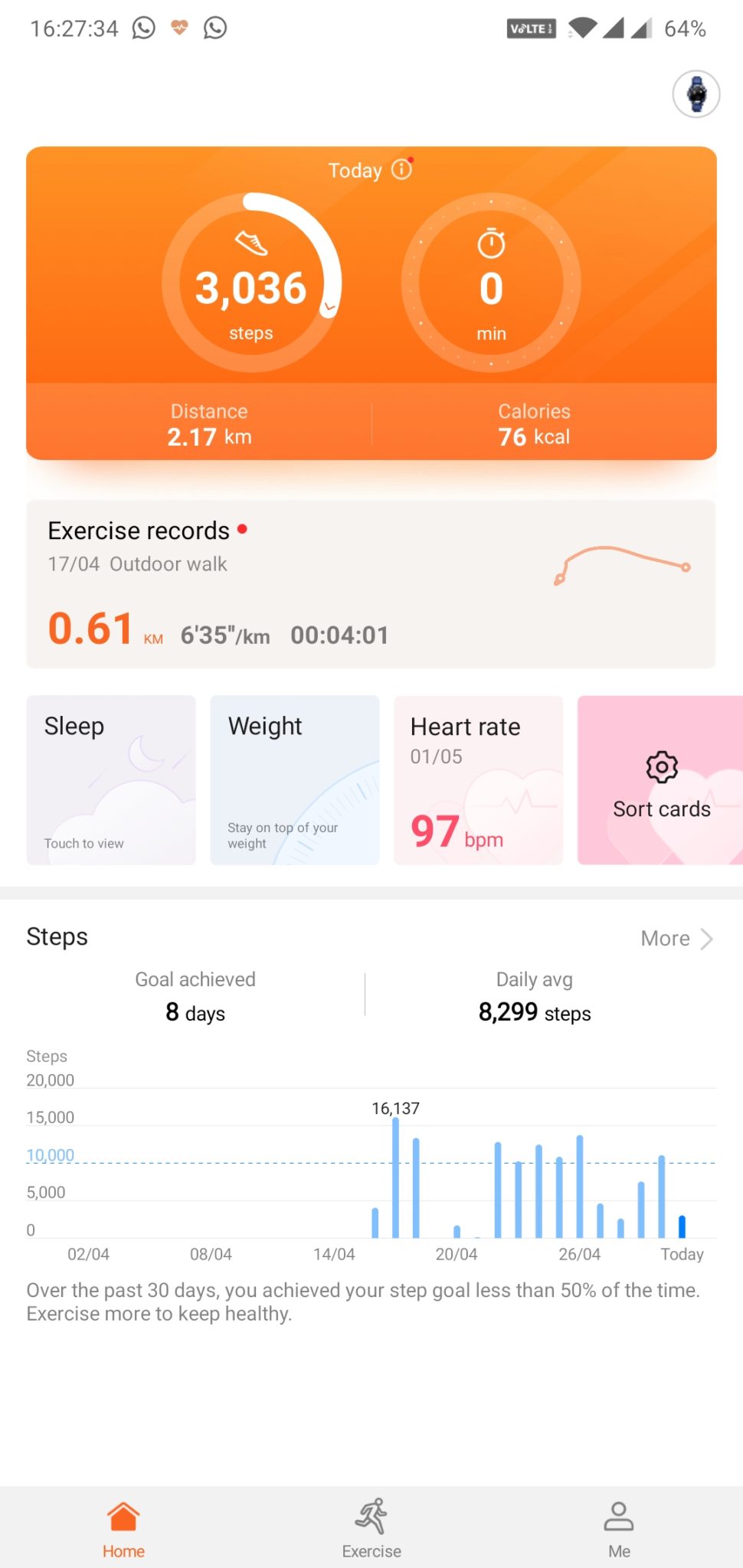 However, the Honor Watch Magic scores full marks when it comes to the fitness features. The device is equipped with support for three satellite positioning systems including GPS, GLONASS and GALILEO, for better accuracy. This comes in handy when you are using fitness-related features like running and cycling. Speaking of hardware, Honor claims that the Watch Magic comes with a "dual chipset", that has one chipset dedicated each to performance and power efficiency. I stand by the claim as the 178mAh battery of the watch lasted me a total of 5 days with the notifications, sleep tracking and always-on heart rate monitor.
Fitness features and performance
It's pretty evident from the number of workouts that Watch Magic can track, this device was meant more for fitness tracking than keeping time or doubling up as your smartphone. However, the watch is a powerful fitness tracker, letting you track workouts like running, walking, cycling, climbing, swimming, treadmill, exercise and triathlon for serious fitness buffs. During my stint with the watch, I could only put the running and walking tracker to the test and the Watch Magic was able to show all data including steps count and distance travelled with negligible margin of error. Thanks to the advanced GPS mentioned before, the wearable was able to track the exact distance and also show real-time tracking of my location. The watch also displays a lot of extra data like average speed, elevation gain, calories burned, and heart rate levels, which might be helpful for professionals.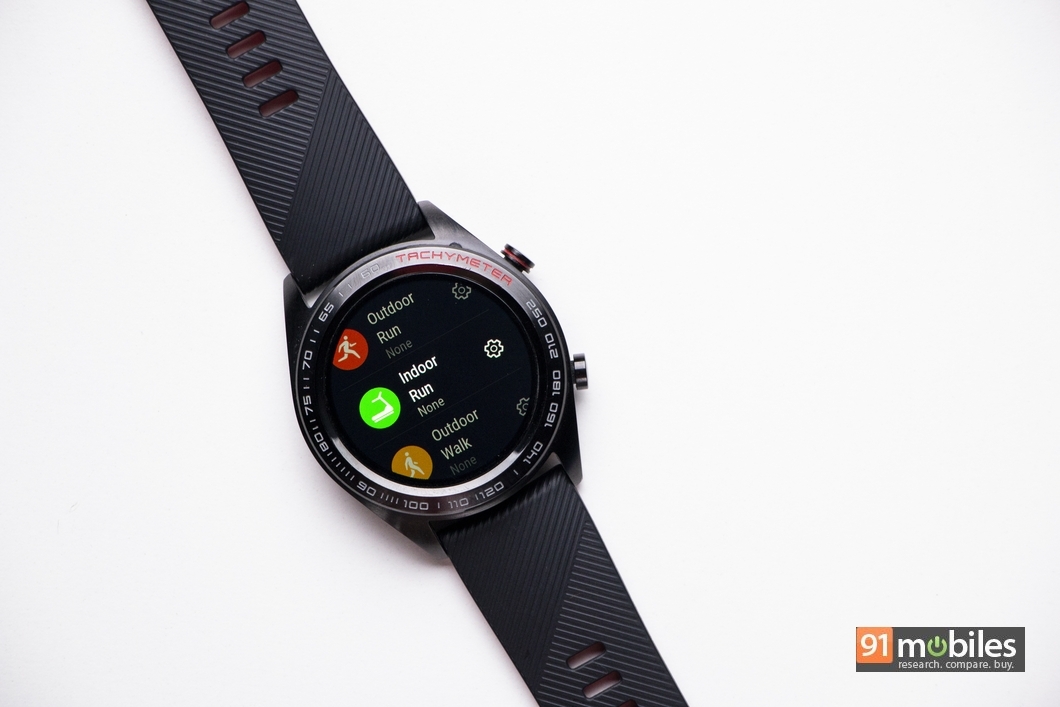 Speaking of heart rate, the Honor Watch Magic has continuous heart monitoring and shows the data in real-time on your watch face. There is an option to turn on notification alerts for high heart-rate, which lets users select an alert ranging from 100 bpm to 150 bpm. This is particularly helpful for those who have heart conditions or professional athletes who need to condition their workouts in sync with their heartbeats. I was particularly impressed by Huawei TruSleep, which is designed to diagnose sleep quality and breathing patterns to diagnose six types of sleeping problems. For those who care to track their sleeping patterns, the Watch Magic offers detailed data like Deep Sleep, Light Sleep, REM Sleep, and breathing quality. A feather in the hat of this watch is that the TruSleep tech has been certified by the Harvard Medical School.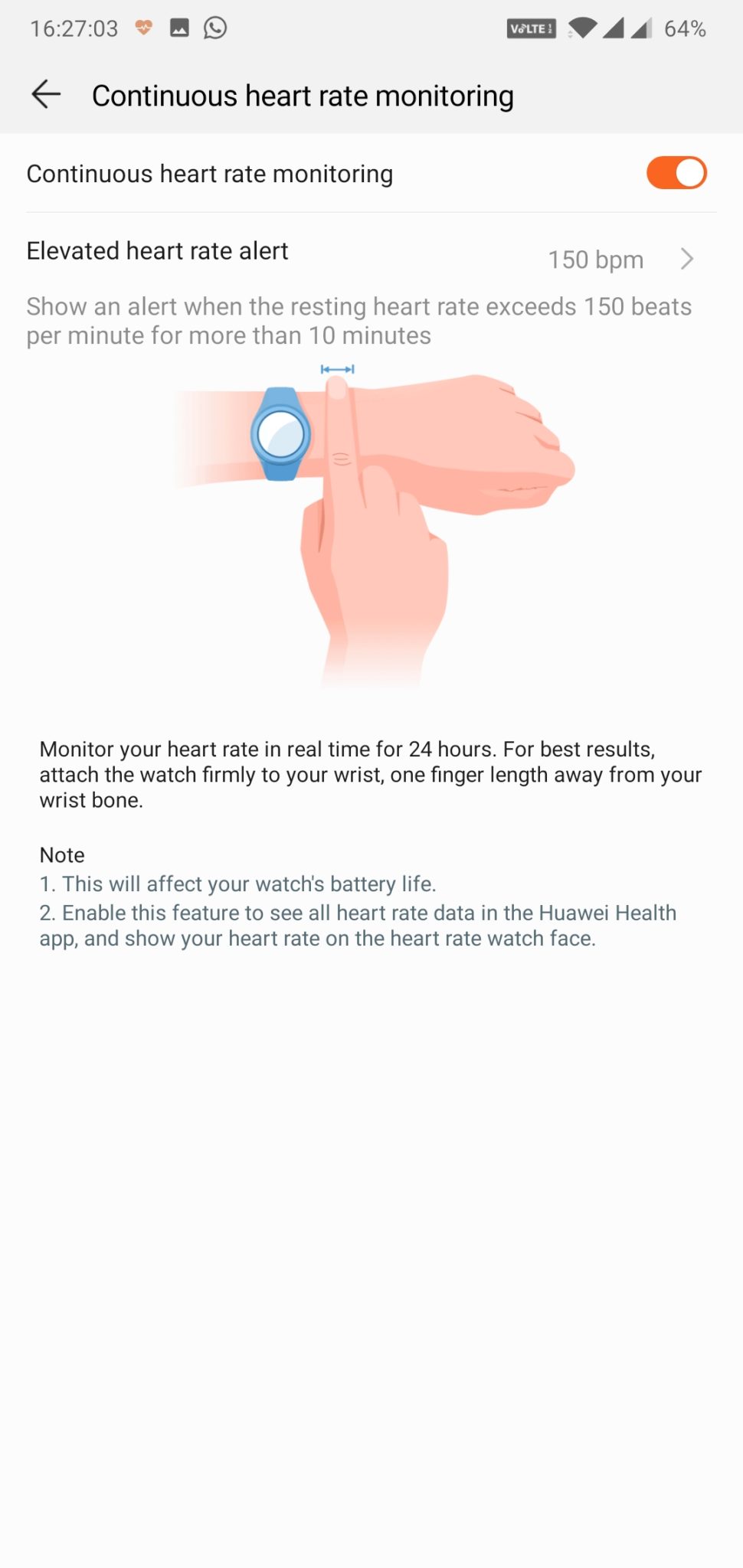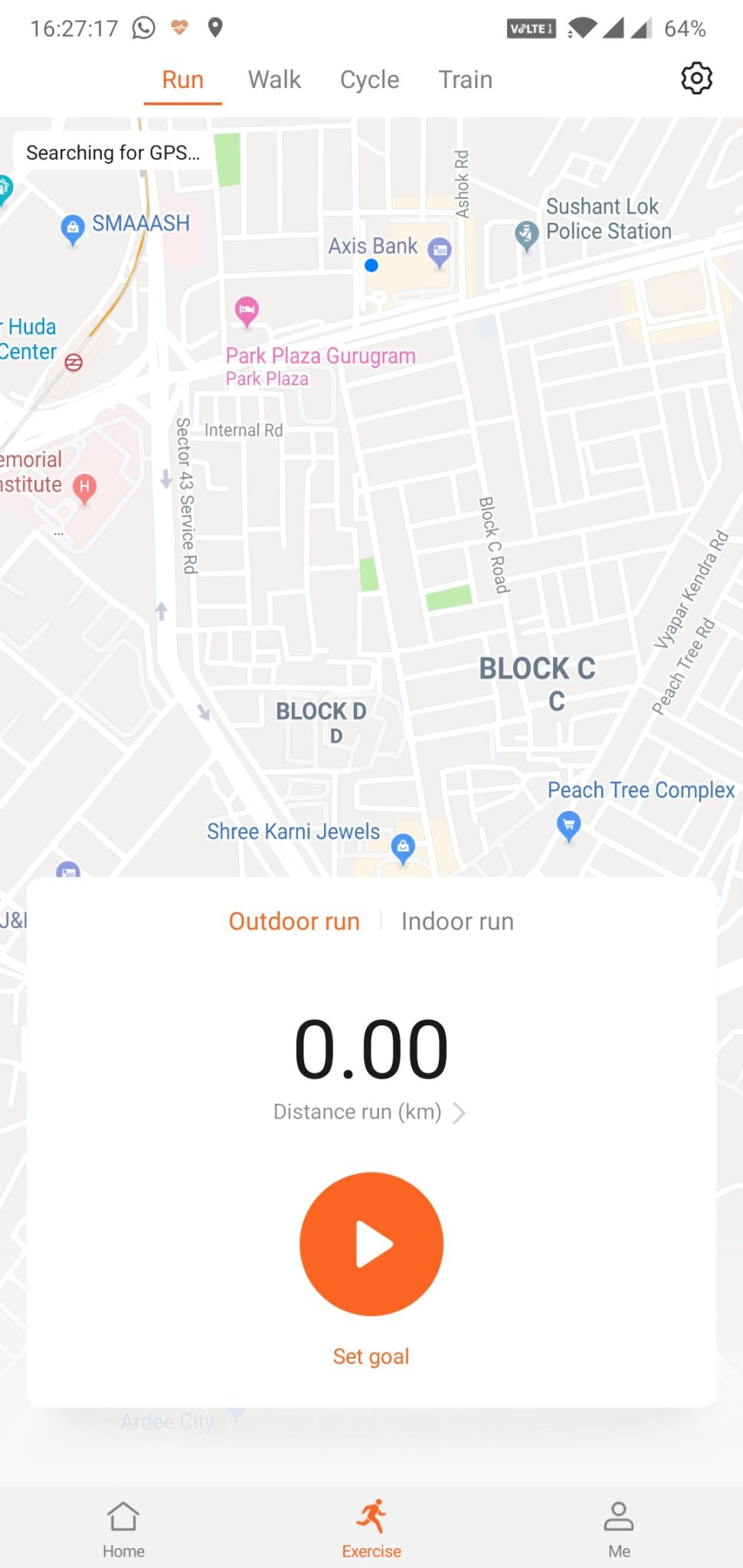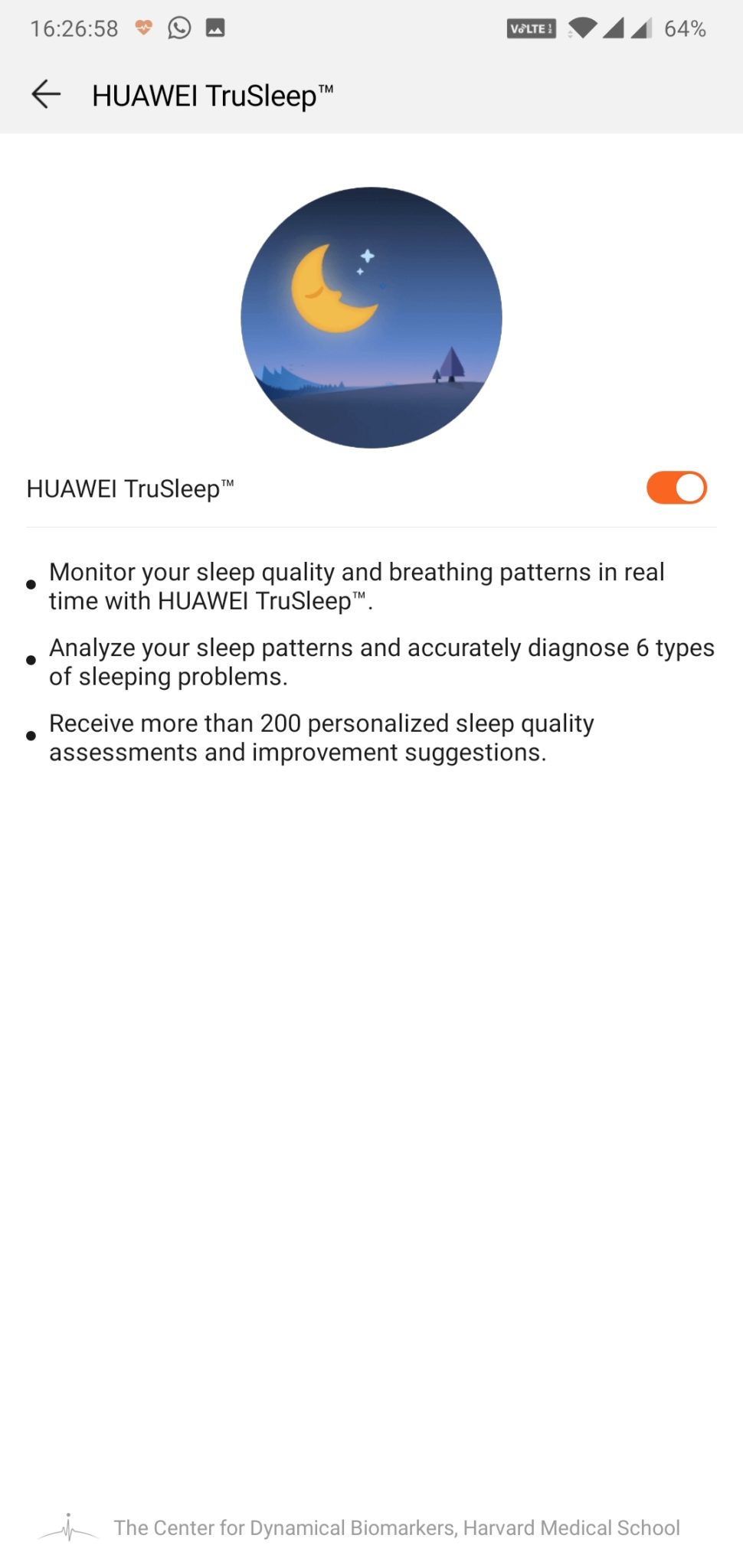 I was also impressed by how accurate the inactivity tracker of the watch is, sharp in 60 minutes it would remind me to get off my chair and stretch. The watch also features an option to measure stress and asks to enable automatic stress test in the menu. However, I couldn't find it in the Huawei Health app and a little research revealed that it's available only in China at the moment.
Verdict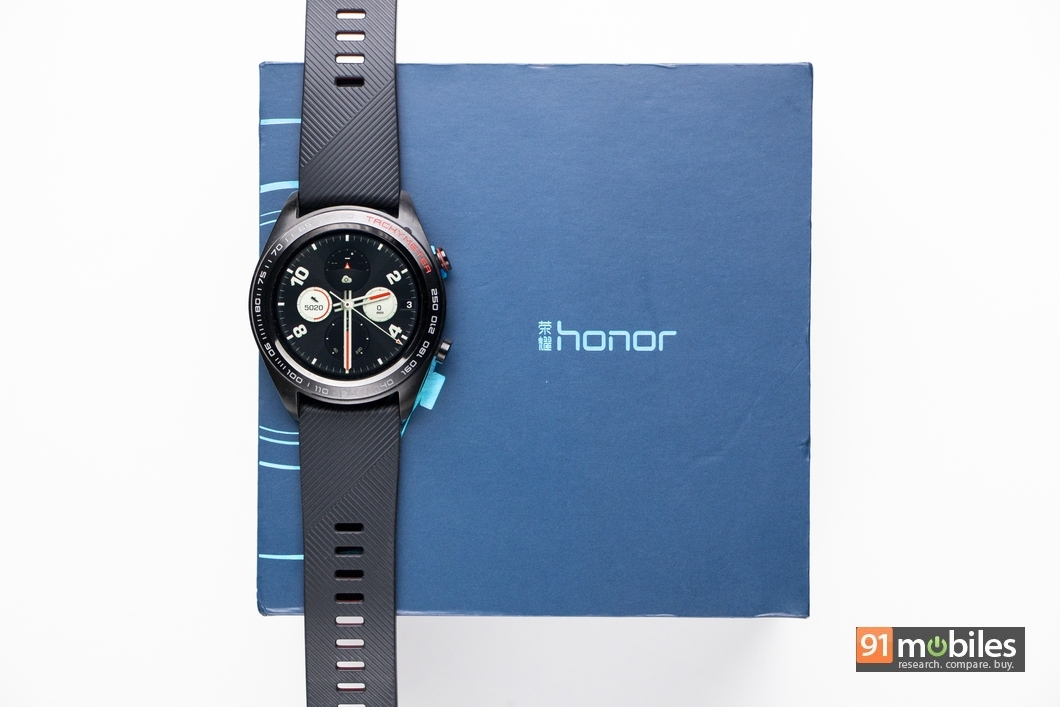 From purely a fitness and health tracking perspective, the Honor Watch Magic at Rs 13,999 is a brilliant option. However, the Amazfit Verge (review), which is available for Rs 11,999 makes for a more compelling offer with an identical feature set like an AMOLED screen, extensive fitness features, and good battery life. The Fitbit Versa Lite is yet another solid option, albeit slightly expensive, with similar fitness tracking abilities and interactive notifications on Android.
Editor's rating: 3.5 / 5
Pros
Extensive fitness features
Continuous heart rate monitor
Accurate sleep tracking
Aesthetic design
Excellent battery life
Cons
Limited smartwatch features
Broken notifications
Some features are not available in India