Last July, when 91mobiles reviewed the Vivo NEX flagship, we called the phone "a monumental leap in smartphone innovation", thanks to ground-breaking features like an in-display fingerprint sensor and pop-up selfie camera. Fast-forward to 8 months later, and we now have the same features on another Vivo phone, this one with a more affordable price tag to boot. The Vivo V15 Pro is a testament to how quickly smartphone technology becomes mainstream, and I'm not just taking about the aforementioned features here. It also packs in a 48MP rear camera and a 32MP selfie camera, and is incidentally the first phone to be powered by the Snapdragon 675 chipset. I've been using the phone over the last few days, and here's all you need to know about this innovative device.
Specs at a glance

Display
Size
6.39 Inch
Resolution
1080 x 2340 pixels
Performance
CPU
Dual core, 2 GHz + Hexa Core, 1.7 GHz, Snapdragon 675
RAM
6 GB
Storage
Internal memory
128 GB
External memory
Up to 256 GB
Battery
Capacity
3700 mAH, Li-ion, Non removable
Camera
Primary camera
48 MP
Secondary camera
32 MP
Connectivity
Network support
Dual SIM 4G
Other options
Wi-Fi, Bluetooth 5.0, GPS
Others
Battery Capacity
3700
Operating system
Android 9.0 Pie
Design

The V15 Pro features a nearly bezel-less display thanks to the pop-up selfie camera (no notch!), but the rear is where things get interesting. The top left corner has a protruding black strip extending all the way to the top, that houses the triple rear cameras, flash and pop-up selfie camera module. My review unit was the Topaz Blue variant (you can also get it in Ruby Red), but the colour was a bit garish for my liking, and the plastic material didn't come off as premium. The only upside here is that you won't have to worry about a fragile glass back panel with this phone. Vivo has also included a case in the box that features a transparent rear and rubberised edges, which protects the phone while simultaneously highlighting the design.

The V15 Pro is a bit of an oddball when it comes to ports and buttons – it has more than any phone I've reviewed to date. The right side has the power button and volume rocker, while the left features an ejectable tray for the microSD card, as well as a Smart Button to bring up the Google Assistant. The top edge has the pop-up selfie module, 3.5mm audio jack and secondary microphone, while the bottom has the primary microphone, loudspeaker, micro-USB port and ejectable SIM card tray with two nano-SIM card slots. I'm guessing Vivo needed to use separate trays for the SIM and microSD card slot owing to the pop-up camera, but this coupled with the Smart Button felt like overkill. I was also disappointed that Vivo decided to go with the micro-USB standard for a premium phone like the V15 Pro.
Display and fingerprint sensor


The V15 Pro's display measures 6.39-inches and bears full HD+ resolution of 2,340 x 1,080 pixels. It's a Super AMOLED display, outputting rich colours and deep blacks, and is great both for gaming as well as watching videos. The display fares well under sunlight, and viewing angles are good too. The V15 Pro features an always on display option which you can enable permanently or schedule for specific times. This will display the time, battery and select notifications while keeping the rest of the screen dark.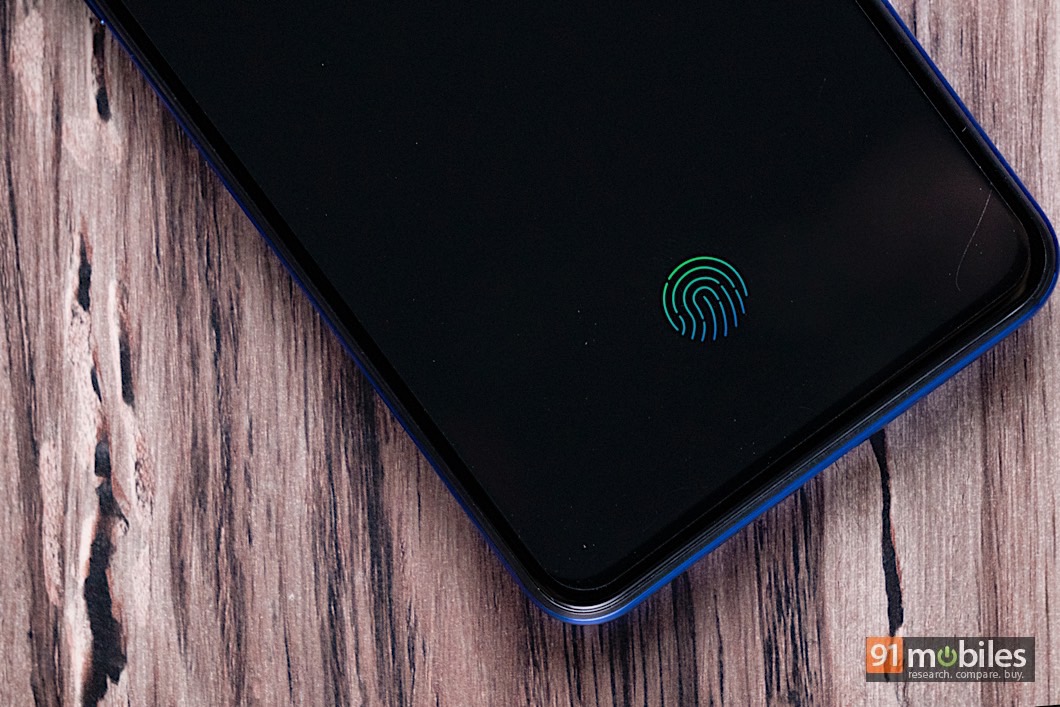 The in-display fingerprint sensor on the V15 Pro is now in its fifth generation, which means that it's improved significantly since the first generation sensor we saw on the Vivo X21. I reviewed the V11 Pro which featured the fourth generation in-display fingerprint sensor, and I have to say, the V15 Pro is a significant improvement. The sensor lights up whenever the phone detects movement, and recognises fingerprints accurately and quickly. I didn't even find myself missing a physical fingerprint sensor on this phone.
Cameras


The cameras are undoubtedly the highlight of the V15 Pro, and despite its cheaper price tag, even surpass the flagship Vivo NEX in terms of their capabilities. The rear cameras consist of a 48MP primary sensor, 8MP wide-angle lens and 5MP depth of field sensor. While that sounds like a lot of megapixels, the 48MP sensor isn't the true resolution. That's because the V15 Pro, like the Redmi Note 7 (review), uses a Samsung GM1 sensor that utilises a Quad Bayer filter to combine four smaller 0.8μm pixels into one large 1.6μm pixel, effectively outputting 12MP images. The larger pixel size means the sensor can capture more light and detail. If you're interested in how this actually works, we've got a detailed explainer article on the tech. If you do want to shoot images in 48MP resolution, there is an option to enable this in the auto mode via settings. The camera achieves this resolution through interpolation, which basically combines four 12MP images to create a higher resolution photo. The results though are barely distinguishable, and more often than not, I preferred the 12MP photos. While you can achieve a closer crop thanks to the greater resolution, there's not enough of a difference to warrant shooting in this mode.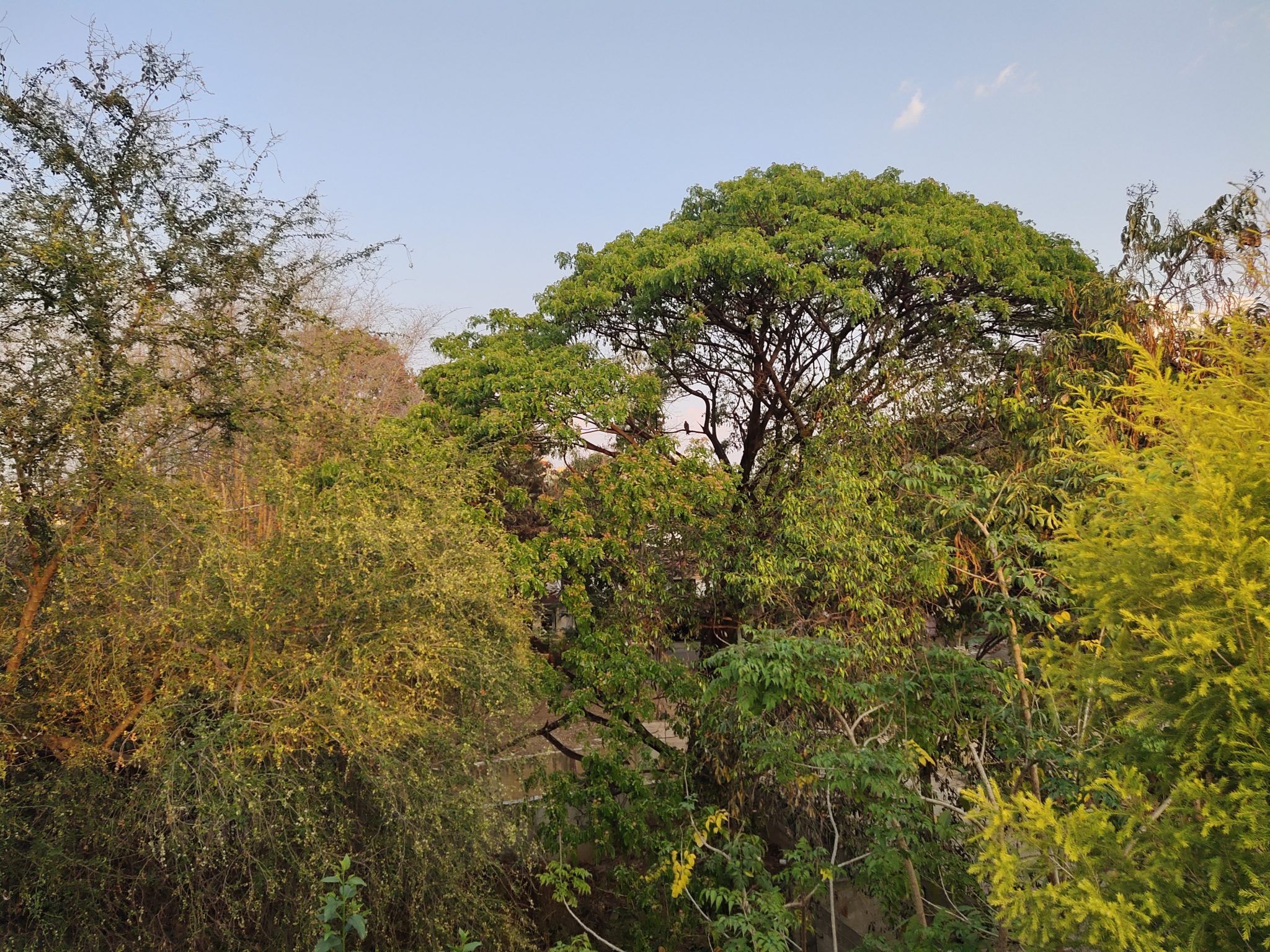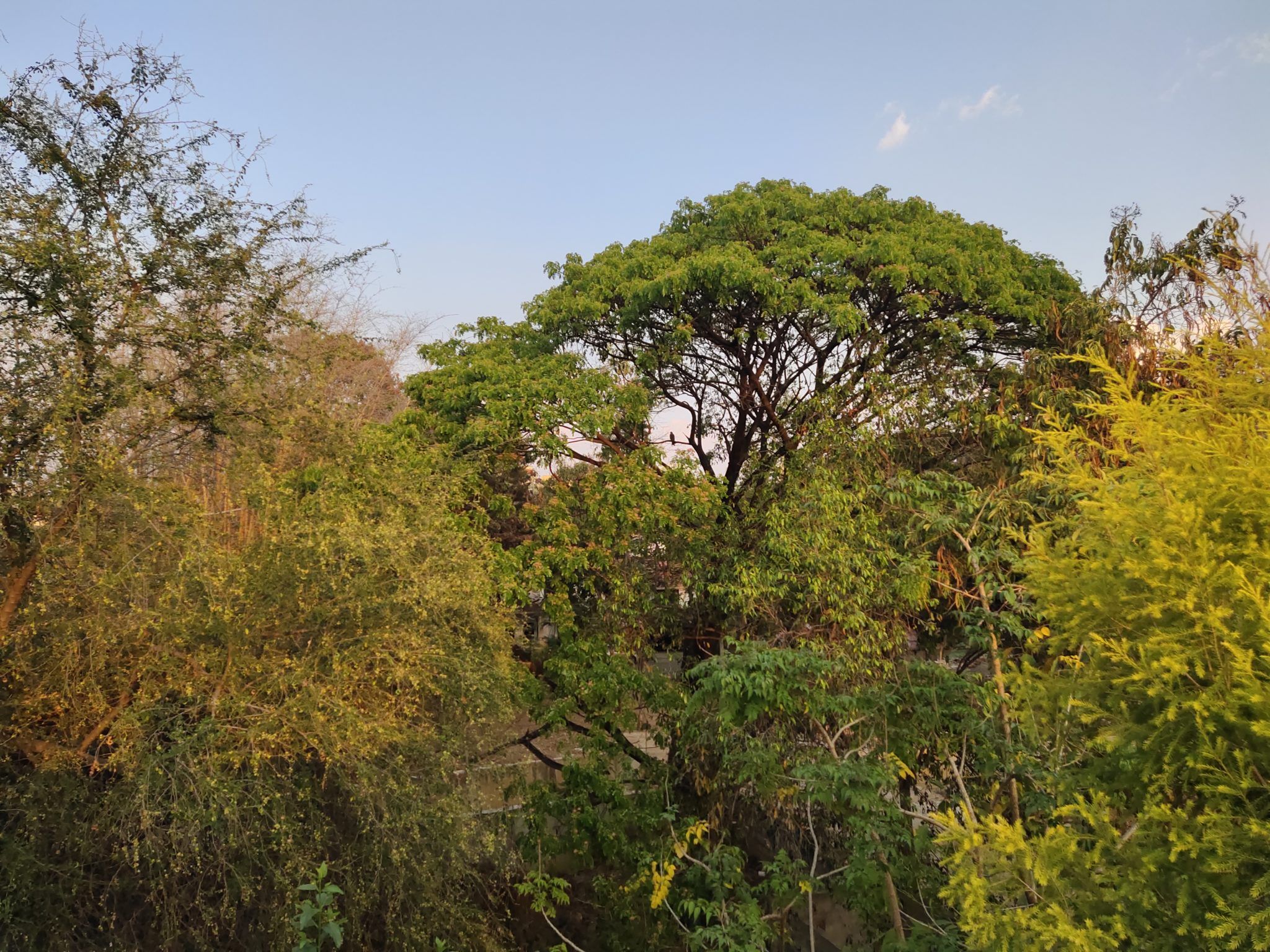 The 48MP camera isn't the only highlight of the V15 Pro – you can also shoot 120-degree wide-angle images, portrait shots with adjustable depth of field, and use a range of portrait lighting effects. The camera app also has options for live photos, filters, AR stickers, and AI-enabled scene recognition, portrait framing and beauty modes. The images from the rear cameras were consistently good, with vivid colours and a good amount of detail. The camera is quick to focus, and outputs some great macro shots. The portrait mode is effective, but it works better on humans than objects. The wide-angle lens is a useful addition, although you can sometimes end up with a fish-eye effect. Low light shots are quite impressive, and while detail might be lost when you zoom in, colours are captured well and noise is kept to a minimum.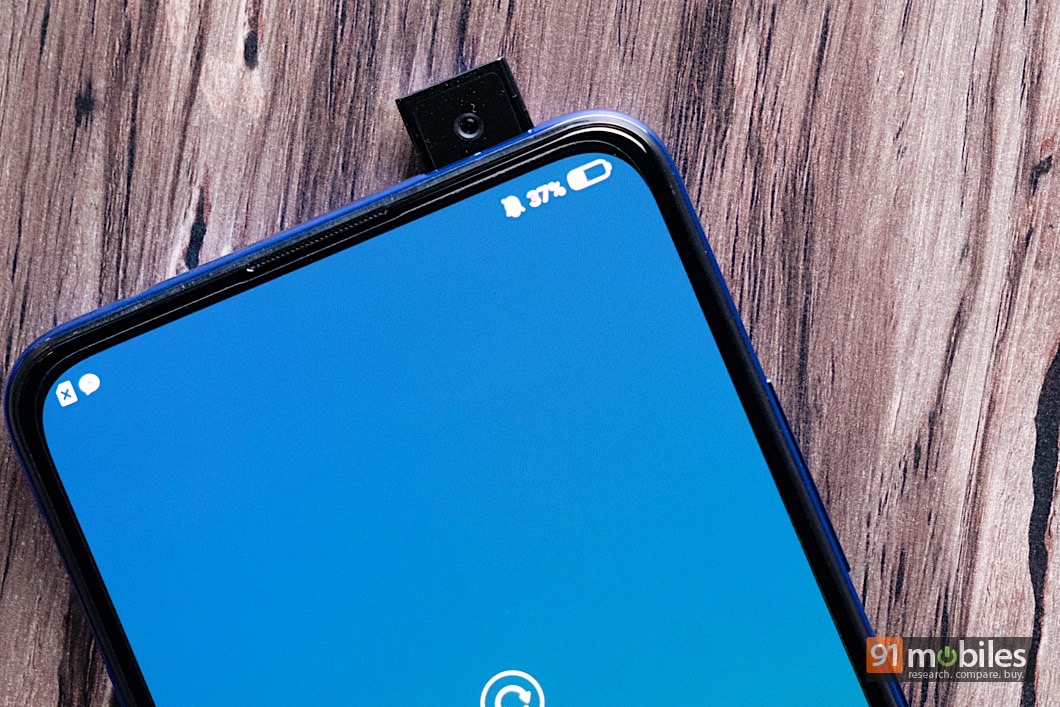 The selfie camera is no slouch either. The pop-up module features 32MP resolution, and again, this uses a Quad Bayer array where four pixels are combined to output 8MP resolution. Here too you can enable full 32MP resolution through interpolation, but the differences are negligible. Selfies turn out well, with true-to-life skin tones and plenty of detail. The pop-up camera works very quickly – Vivo says it takes 0.46 seconds start, and the delay is barely noticeable. According to Vivo, users won't need to worry about the mechanical parts deteriorating over time – in fact the company is so confident about the module's longevity that it even added face unlock functionality to the V15 Pro. I admit I was sceptical about the feature, but even here, the camera works flawlessly. You can select a combination of fingerprint and face unlock, and the phone will unlock with whichever method is used first. I ended up using the face unlock feature more often, since it works even in the dark using screen flash to illuminate your face.

Software and performance
The V15 Pro runs FunTouch OS 5.0 based on Android 9. With many phone brands adopting stock Android or minimalist interfaces these days, it's hard to give a free pass to FunTouch, which feels cluttered and sluggish in comparison. There are over 10 third-party pre-loaded apps, plus a bunch of Vivo's own. In settings, you'll find options to enable motion-based gestures, a split-screen mode, one-handed mode, app clone and a virtual easy touch button. There's also a motorbike mode, gaming mode and the Jovi assistant which offers features like an image recogniser, smart reminders and smart planning.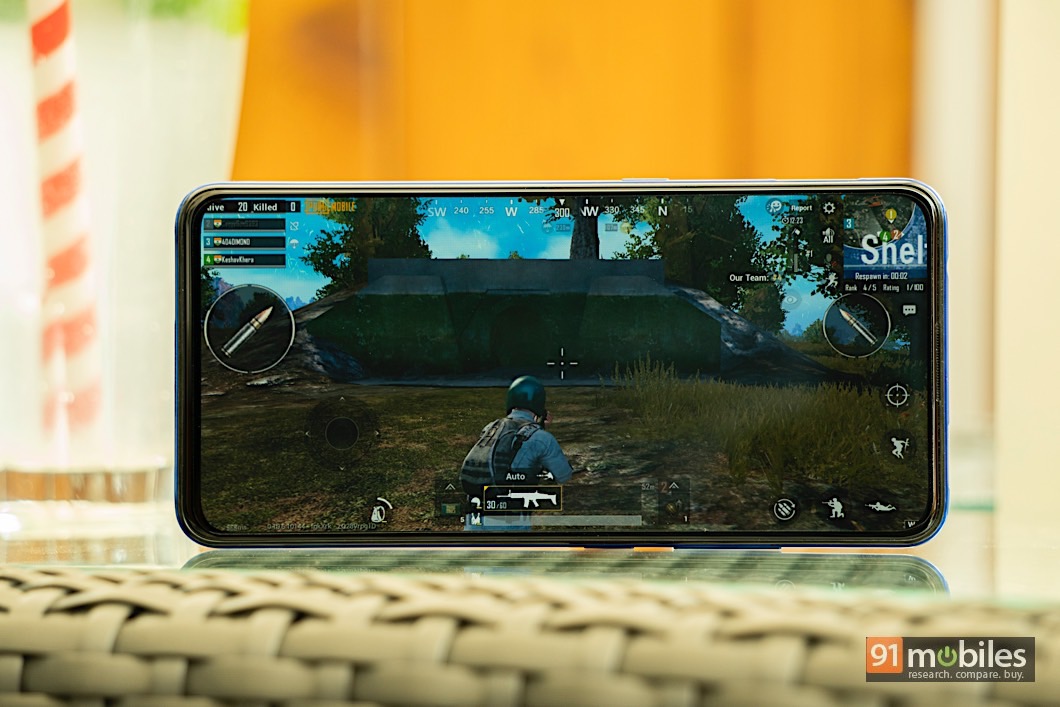 The V15 Pro is the first phone to be powered by Qualcomm's powerful new Snapdragon 675 chipset. It's paired with 6GB of RAM and 128GB of storage, out of which 113GB is available out of the box. The Snapdragon 675 outperforms even the Snapdragon 710 on benchmarks, and it shows. The phone runs smoothly – apps open in a jiffy and there's no instance of lag even with 15+ apps open in the background. In my entire usage I encountered only one instance of a frozen screen, and I suspect this has more to do with FunTouch than the processor itself. If you're a PUBG fan, you'll be happy to know the game runs effortlessly on the highest graphics settings.
The battery on the V15 Pro is a 3,700mAh unit, and it easily gave me 1.5 days of usage. In our battery drain test, it lasted for nearly 18 hours, while recharging it with the bundled charger was pretty quick too, at just 1.5 hours.
Verdict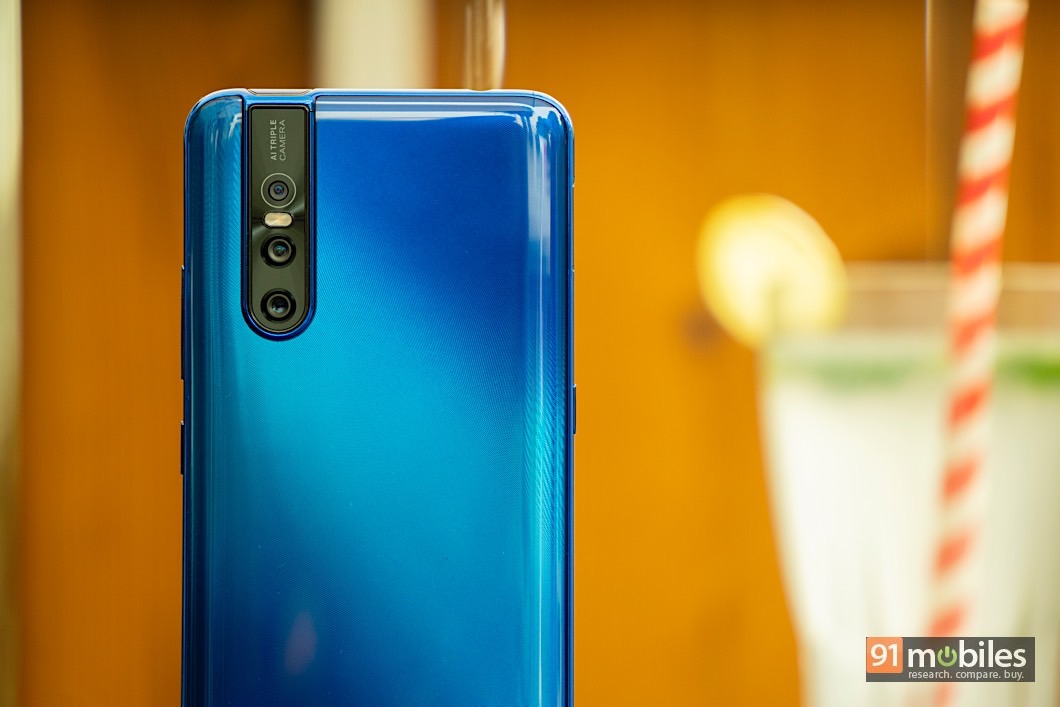 The Vivo V15 Pro has several features that might seem gimmicky on paper, but in real life usage, are far from it. The pop-up selfie camera is surprisingly efficient, both when it comes to taking photos and unlocking the phone. The in-display fingerprint sensor is very accurate as well, and almost on par with a physical sensor. While the 48MP and 32MP cameras are a bit of an exaggeration considering they use pixel binning, the use of Quad Bayer filters does result in better quality images, and it shows. The powerful Snapdragon 675 processor and good battery life are just the icing on the cake. I do have a few gripes with the V15 Pro, such as the bloated FunTouch interface and the dated microUSB port, but I suspect most users will be willing to compromise on this. Vivo also got the pricing right for the V15 Pro – at Rs 28,990, it's an affordable alternative to flagships like the Honor View 20 (review), and a more enticing option than the POCO F1 (review) and Nokia 8.1 (review). The upcoming OPPO F11 Pro which packs similar specs would be the main competition for the V15 Pro, but as of now, Vivo has nothing to worry about.

Editor's rating: 4 / 5
Pros:
Pop-up selfie camera works well

Rear cameras output consistently good images

In-display fingerprint sensor is fast and accurate

Good overall performance
Cons:
FunTouch OS is cluttered and filled with bloatware

Too many ports and buttons

No USB Type-C
Photos by Raj Rout