"The Nexus 5X's camera is a versatile performer that should please most users"
The Nexus range of devices from Google are known for many things, but camera prowess isn't one of them. This is likely to change with the new Nexus 5X and Nexus 6P (unboxing | first impressions), as the shooting chops seem to be a significant chapter of the story. Don't go looking for chart-beating megapixel counts though, as the new Nexus duo feature 12.3-megapixel sensors, which doesn't really seem worth shouting about. Pure megapixel count can't be a metric for camera quality though, which is why we're going to use a few image samples we've captured from the Google Nexus 5X (unboxing | first impressions), the more affordable of the Nexus pair, to check how well it can shoot.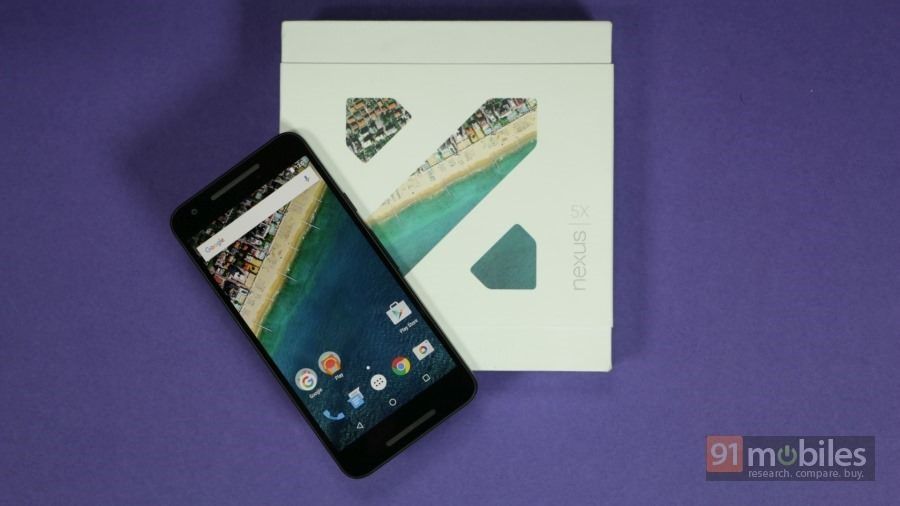 The LG-made Nexus 5X's primary shooting capabilities are made up by the aforementioned 12.3-meg sensor, which boasts features like a 1.55um pixel size to capture more light, plus f/2.0 aperture and a dual-LED flash. The front shooter sports a 5MP sensor for selfies and video calls.
Since the Nexus 5X is a pure Android smartphone, handling shooting duties on the device is Google's own Camera app. The app dons a bare-minimum look, and the modes available include Auto HDR+, Photo sphere, panorama and lens blur. A swipe sideways switches from the still mode to video, and the device can shoot in 4K as well as slo-mo videos at 120 fps.
Before we dive into the camera review, it'd also be worth mentioning a specific issue with the Nexus 5X. Turns out that the primary camera sensor in the phone is mounted in reverse landscape to make the wires fit. Google's latest imaging API's compensate for this, making sure you get your pics the right side up. However, it seems that quite a few third-party shooting apps haven't utilised the new APIs yet, which means you'll get topsy-turvy images if you use one of these apps on the Nexus 5X. We can verify this, as we tried the popular Camera360 app on our review device, and were rewarded with an upside-down viewfinder and images. If you're a Nexus 5X owner or are planning to get one, there's no reason to get alarmed though, and you can avoid using such apps till the time they're updated to address this issue. With that out of the way, let's see how this baby can shoot.
Long shot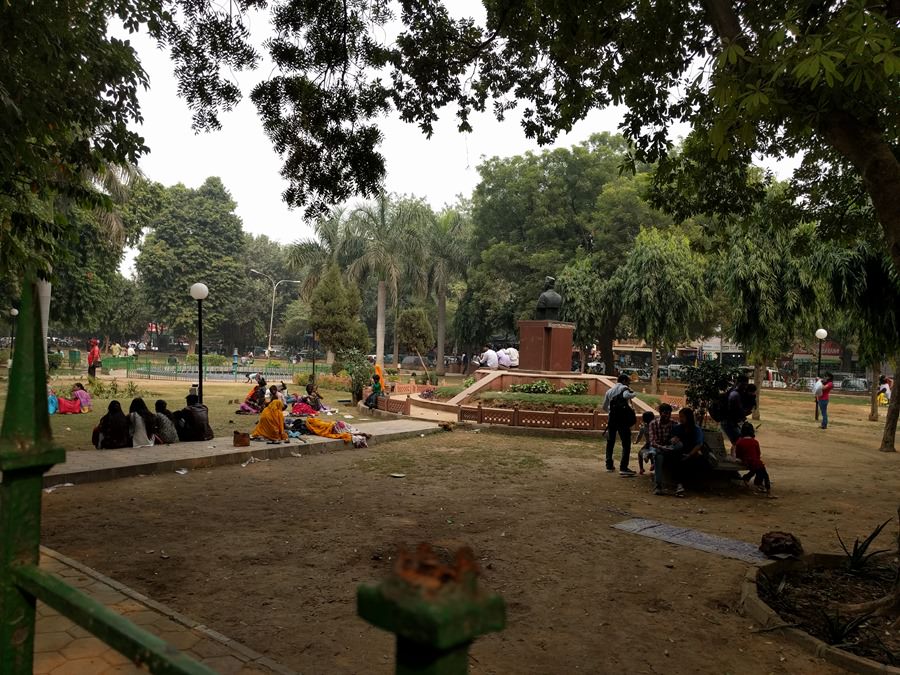 We'll admit that the sun was playing hide-and-seek on this particular Delhi afternoon, but still, we think that this image captured in auto using the Nexus 5X shows how competent its camera is. The image is sharp, reproduces the colours faithfully, and displays lots of detail. There's hardly any blurriness even when it's magnified.
Close up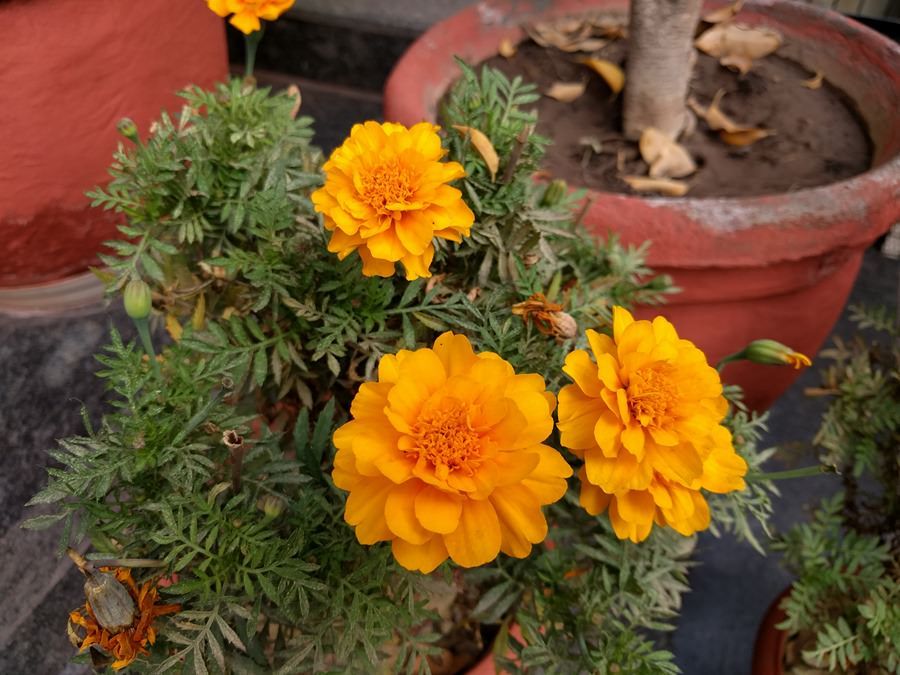 Pictures of subjects shot at close quarters look nice too, but perhaps not as detailed as a few close-ups we've seen from other smartphone cameras. Let's zoom in a bit to check if that's actually the case.
Close up (zoomed)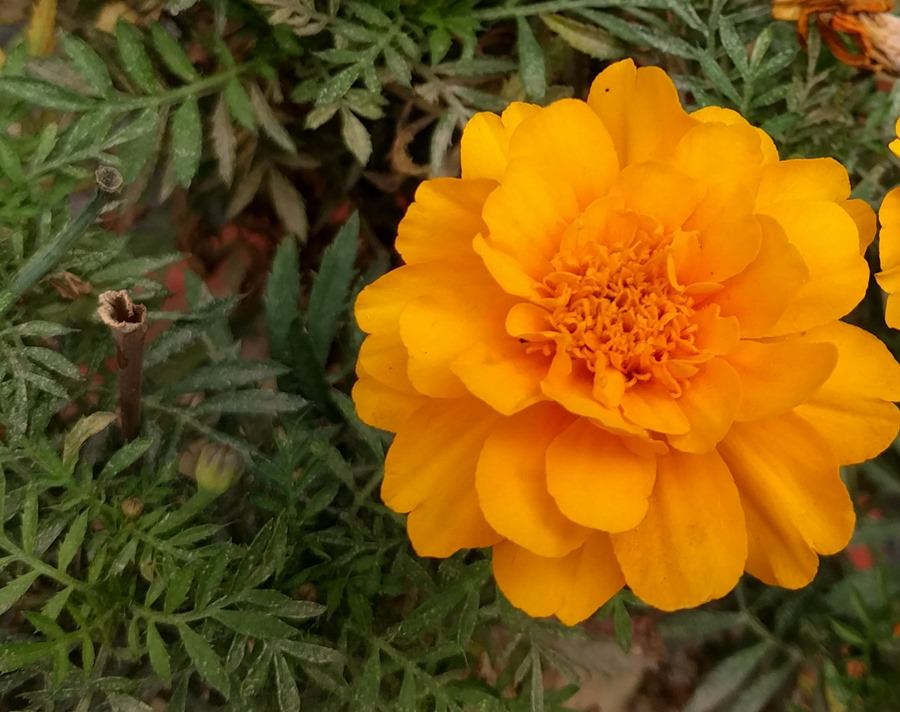 Zooming in into the same image, we feel that there's some softness around the edges, but the colours still look quite vivid. The shooter on the Nexus 5X does leave a little something to be desired as far as the sharpness of close-ups are concerned.
HDR off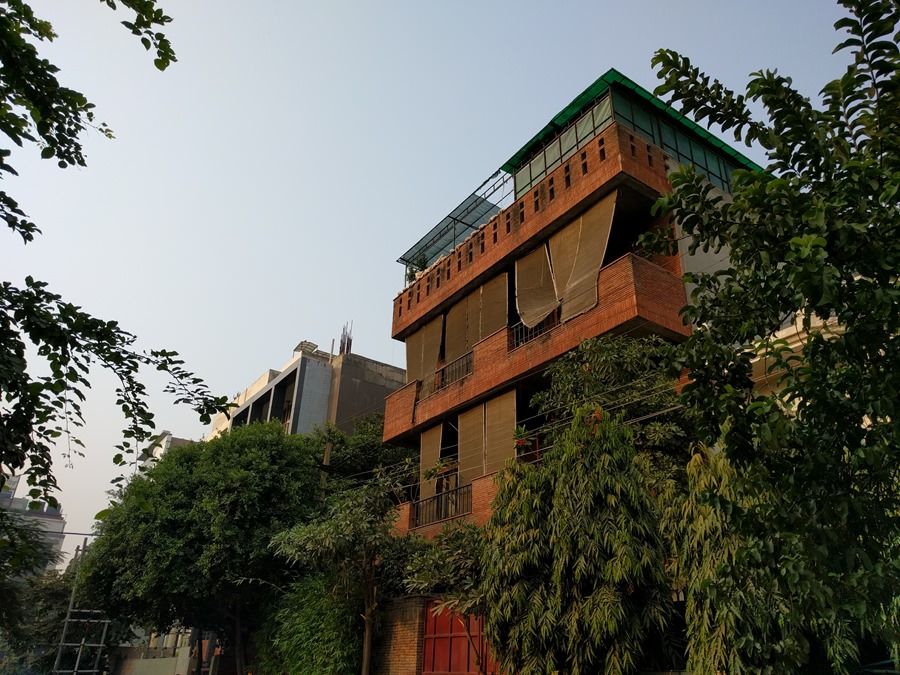 Nice colours, all-round sharpness, and tons of detail – here's another shot from the Nexus 5X shot in auto. Let's see how things change when the HDR mode is powered on.
HDR on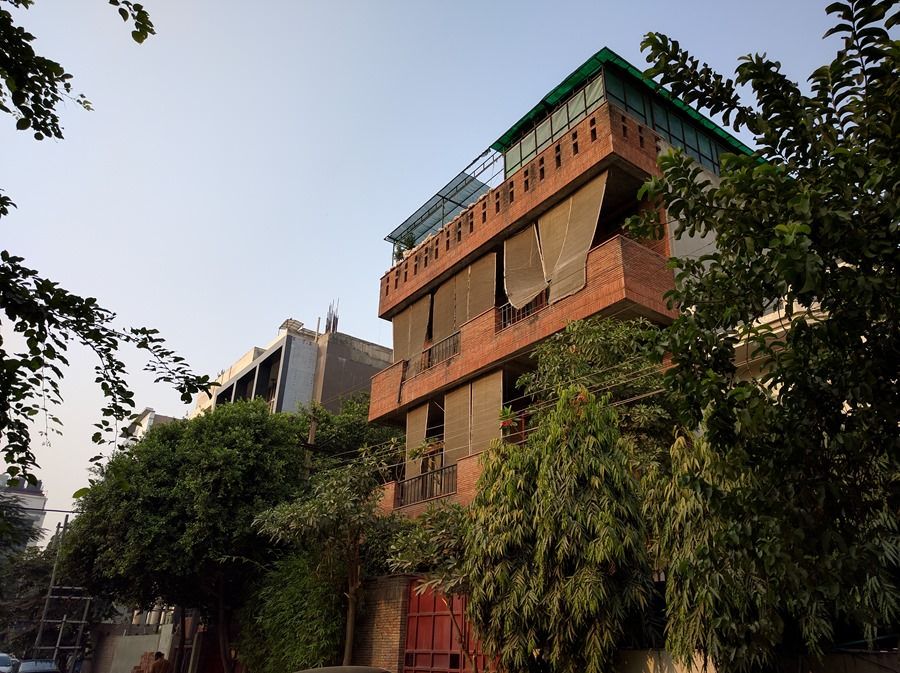 With HDR turned on, the same scene looks much livelier. The colours look much better, while the details are sharper and the darker areas of the scene look better defined. More brownie points for the Nexus 5X here.
Front camera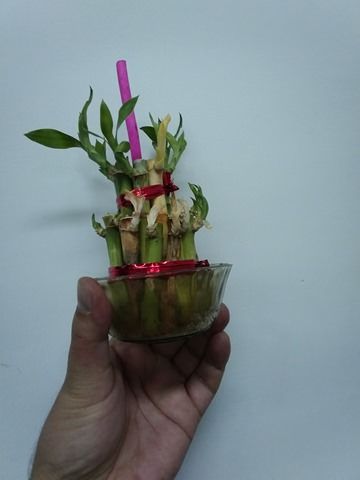 We tried out the front 5-megapixel camera as well, and the image above shows that the Nexus 5X should be able to capture decent selfies, at least when there's ample light. There's no front-facing flash, a feature that's starting to appear in quite a few new smartphones, so don't expect wonders in low light.
Night shot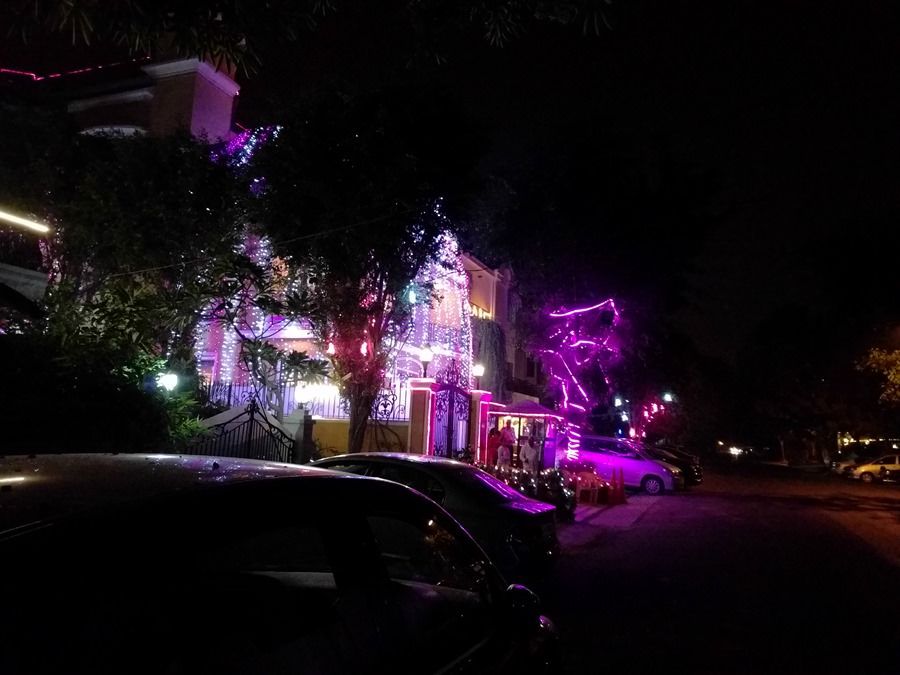 Diwali time is perfect for capturing shots like the one you see above, and we think the Nexus 5X has done a swell job with it. Some noise is visible, but still, the Nexus 5X can shoot reasonably good images at night, so the larger pixel size does seem to work as advertised.
Low light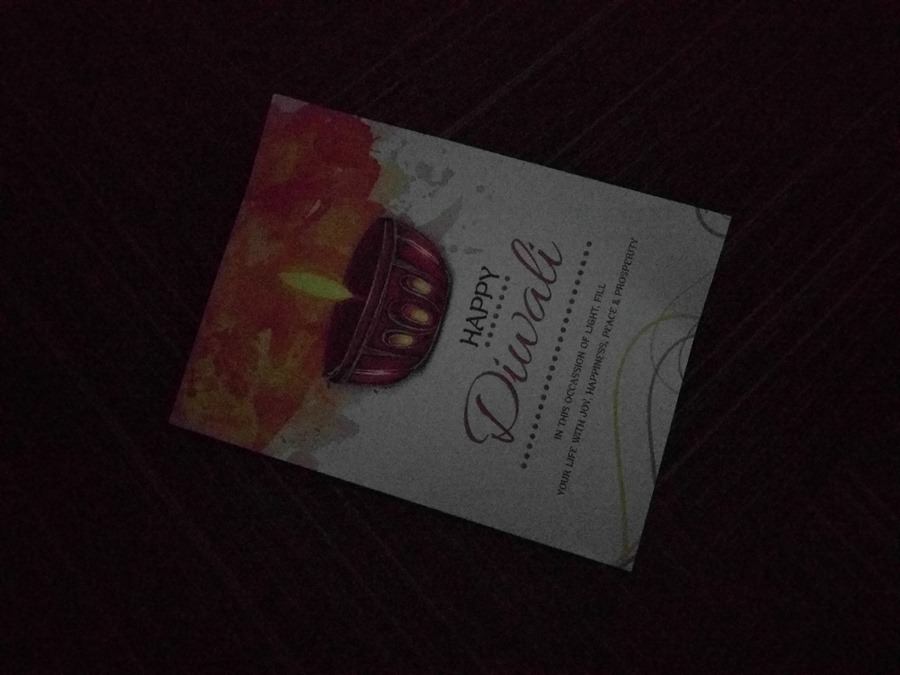 Colourful Diwali greetings, shot indoors in very dim lighting again show a lot of promise. The shot above is grainy, but the good thing is that the different colours can be made out and the text is readable, which is more than what can be said for most smartphone cameras in similar lighting conditions. Do note that the greeting card is made out of textured paper, so apart from the noise, what you see above isn't too different from the real thing.
Light light (with flash)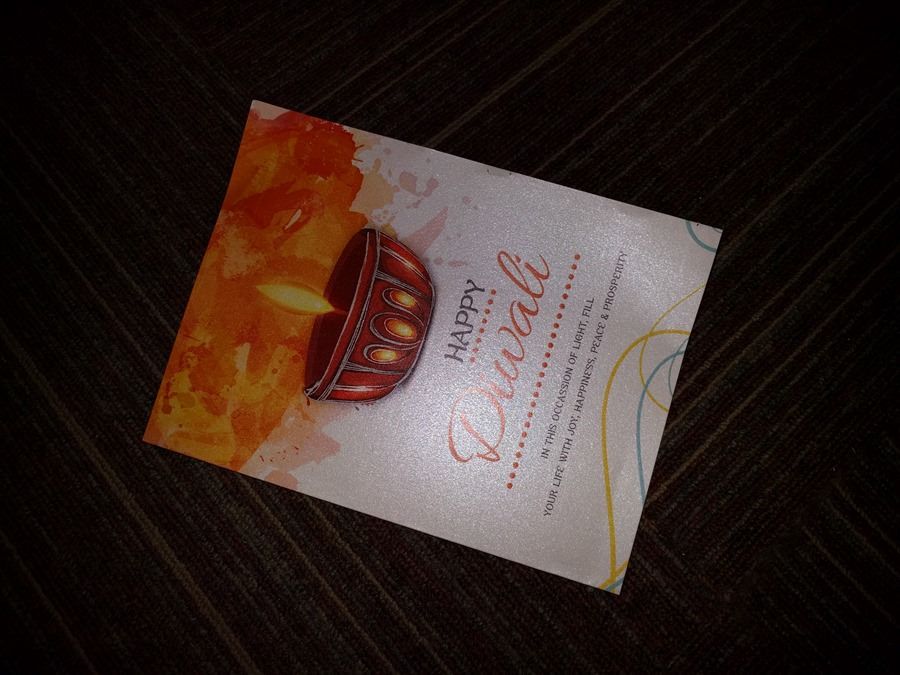 With the dual-LED flash kicking in, the greeting card can be seen in all its colourful glory. One can even make out the texture we referred to earlier, and the colours look true-to-life. Apart from a little bit of reflection on the glossy paper, the shot is evenly illuminated and doesn't look burnt out at all.
In summary, we can say that the Google Nexus 5X comes with a very capable camera that should please most casual users. It focusses in a jiffy, and produced good results in almost all conditions. This bodes well for the device, which is special in other ways too, considering it's a Nexus and comes with Android Marshmallow out of the box. Next, we'll move on to the full review, where we'll be evaluating how the Nexus 5X fares as a daily driver. For now, we'll just use the last image embedded above as our Diwali message to you, and wish you a joyous Diwali.
Related read: Google Nexus 5X vs Nexus 6P: the one to buy