Like most laptop makers, HP has a dual-brand strategy to cater to the needs of burgeoning segment of gamers. While it has the Omen series for the serious audience who are looking for the best they can get for the money, the Pavilion Gaming range is targeted at those who want to venture into gaming without burdening their wallet. The HP Pavilion Gaming laptop is a fine example of the latter and with a starting price of Rs 70,990, on paper, it seems like a great option for those who want to take the PUBG experience from their smartphone's screen to a laptop. But can it deliver? I've been using the rig for two weeks and here's how I'll answer this question.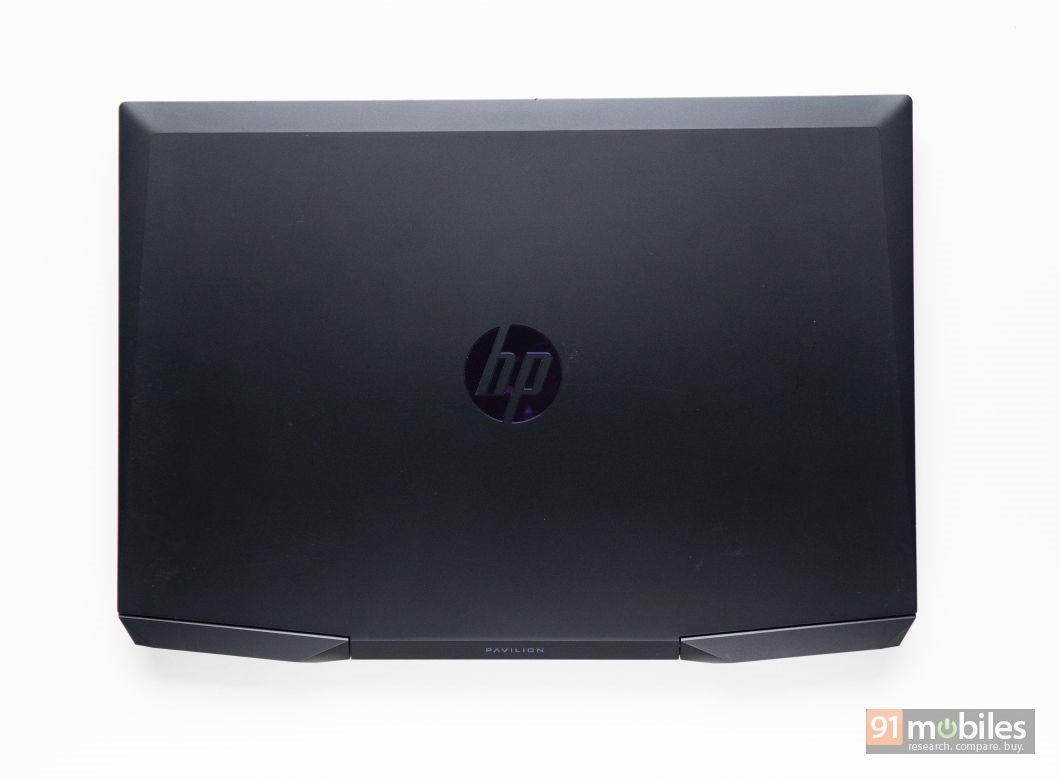 Specs at a glance
Measures 36.0 x 25.6 x 2.34cm
Weighs 2.28kg
15.6-inch display, FHD resolution
Intel 9th-gen Core i7 9750H
NVIDIA GeForce GTX 1660Ti
512GB SSD + 1TB SSD
1 x USB 3.1 Gen 1 ports, 3 x USB 3.1 Gen 1 Type-A ports, 1 x HDMI 2.0 port, 1 Ethernet Port
1 x SD card reader
52.5WHr battery
Windows 10 home
Design and display
The HP Pavilion Gaming is a heavyweight, literally. While its screen size of 15.6-inch isn't massive as such, the device is quite huge. In fact, just check out the weighing scale where the laptop logs 2.28kg – which surely is on the higher side.
However, if you are expecting some colourful logos or angular corners on the lid of the HP Pavilion Gaming to scream that it's a gaming laptop, you would be disappointed. Instead, you'll get a staid design with the brand's logo in the middle and slight cuts along the edges. Despite its size, you'll be able to open the lid with a single hand.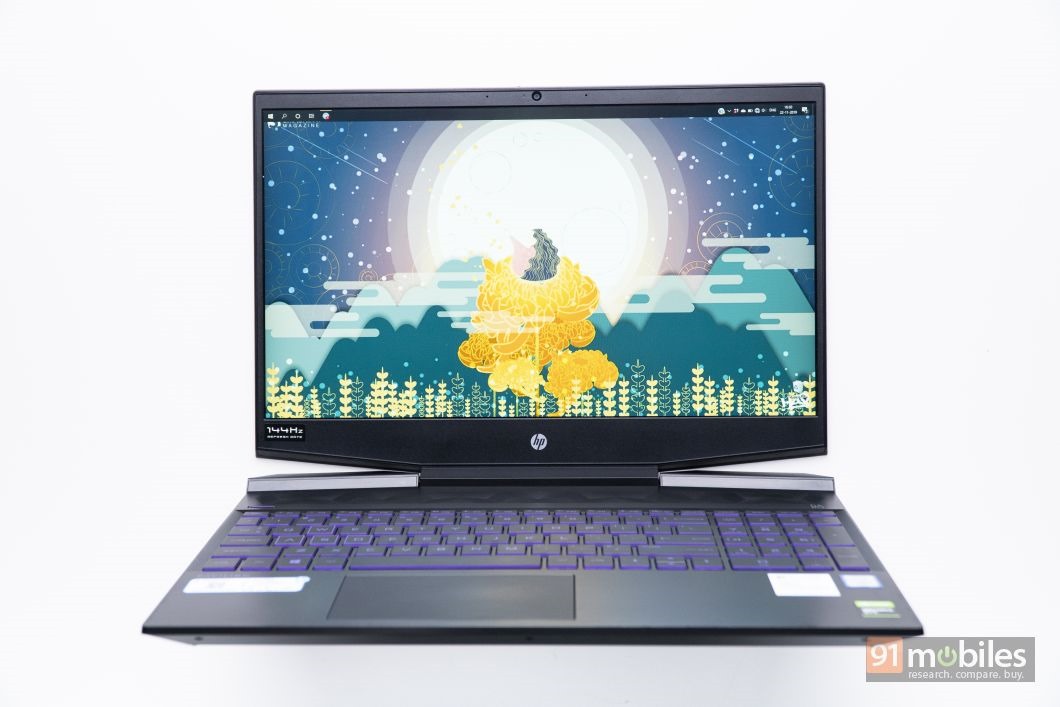 Once opened, you'll be greeted by a full-sized keyboard that also offers a dedicated number pad. The area above the keyboard is occupied by a speaker grille (housing dual speakers) with the audio tuned by B&O. As such, you can expect the output to be refined and the Pavilion Gaming doesn't disappoint. Be it while gaming or listening to music or watching movies, the aural experience is quite good and the sound retains its crispness even at higher volumes. The touchpad isn't exactly present in the middle, but it doesn't take long to get used to.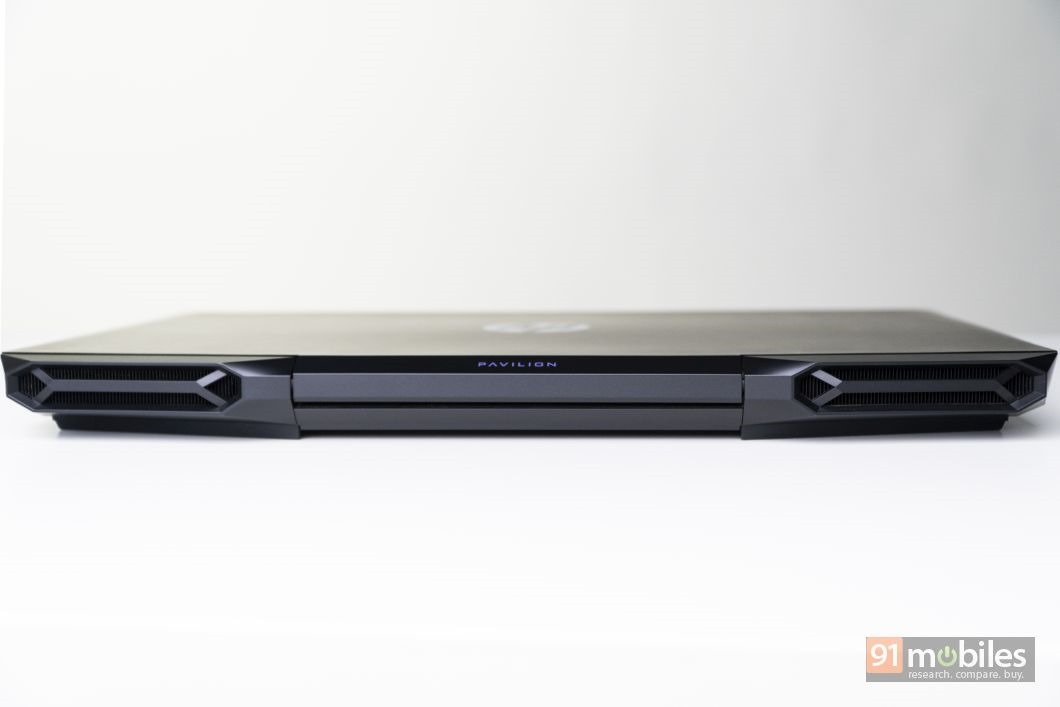 With respect to I/O, the HP Pavilion Gaming is one of the most well-stocked laptops I've checked out in recent times. On its left spine, you'll find the HDMI socket, a USB Type-A port, an Ethernet port, a Type-C socket and a full-sized SD card slot. Towards the right, you'll find the proprietary charging interface, two Type-A sockets and a 3.5mm port.
Yet, for all its minimalistic design attributes, the build quality of Pavilion Gaming is uninspiring. Since the screen is connected to the base with a hinge in the middle, it's not as stable as one would have liked. Then there are major flexing issues irrespective of where the pressure is applied on the display. And if that wasn't enough, there's significant screen warp as well. Things aren't too different for the palmrest area either. It also show signs of flexing whenever pressure is applied, though it isn't as bad as the lid.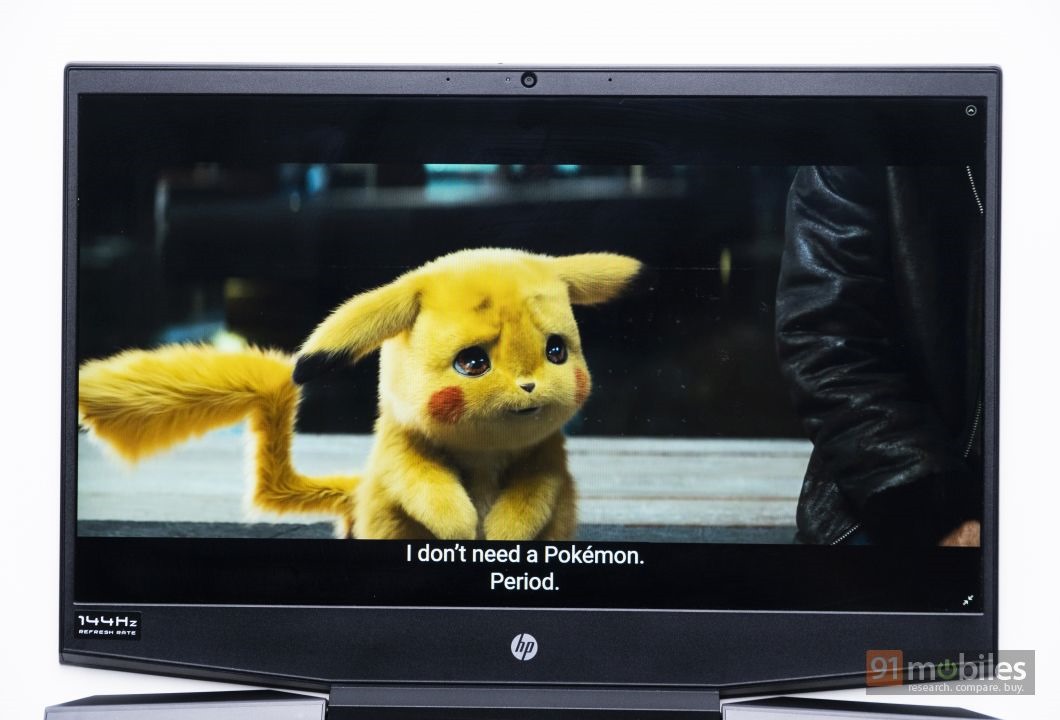 It seems that the design team of the Pavilion Gaming didn't get the bezel-less memo, for you'll see a considerable amount of bezels on top and bottom of the display, though the ones on the sides are thinner. That certainly makes the display less immersive, though it certainly offers great visuals. With full HD resolution and 144Hz refresh rate, the panel is superb, be it for normal tasks or playing games which makes good use of a higher fps count. The brightness levels are impressive too, and I have no complaints in terms of viewing angles either.
Keyboard and trackpad
The island-style keyboard on HP's Pavilion Gaming is quite good, since it offers well spaced-out keys and offer good tactile feedback when pressed. The layout doesn't take much to get used to either, though I'd have certainly liked it better if the options key had been placed beside the arrow buttons. The dedicated numpad is a welcome addition too. And I liked the fact that the function keys enable functionality like the brightness and volume control directly and don't require any key combinations. Furthermore, the LED indicator on the mute button and Caps lock is a thoughtful feature too, letting you know if they are switched on or not.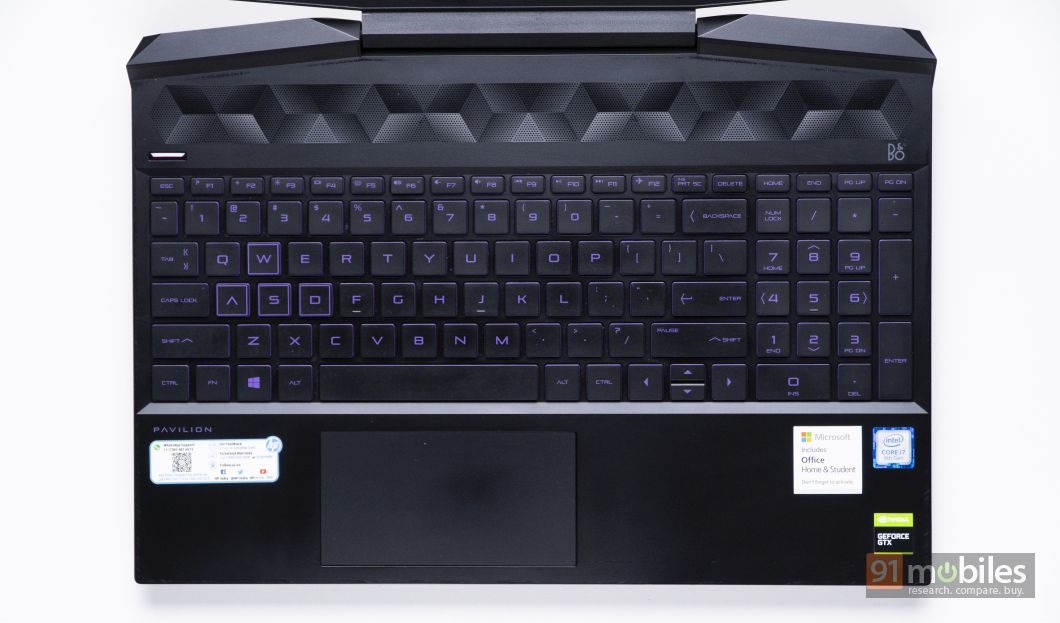 While the Pavilion Gaming doesn't necessarily indicate that it's a gaming laptop from the outside, its keyboard certainly does. That's because it has a violet backlighting, and the same is available around the power button too. While it doesn't add any value apart from making the rig stand out, it's a matter of subjective choice if you prefer such a colour.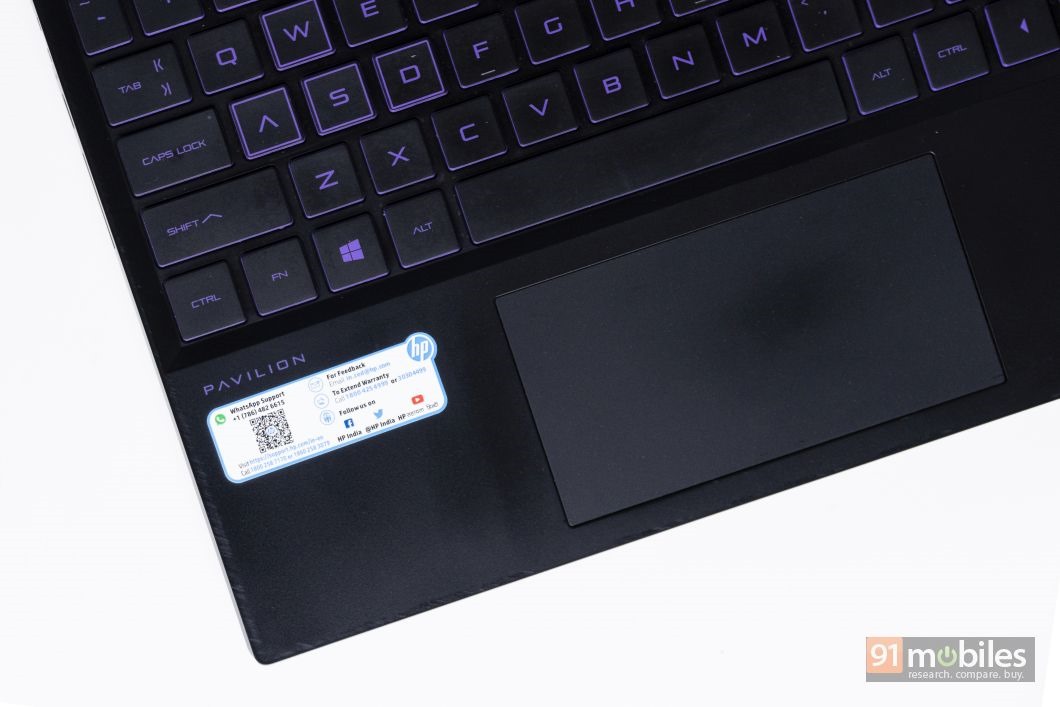 The trackpad experience on the HP laptop is nothing to write home about. Even though, the brand has stopped using Synaptics drivers and is using Microsoft's Precision drivers, the use of the trackpad is an unsatisfying experience. Firstly, the entire region is clickety, which makes it difficult to use it properly. It isn't very smooth either. Once you get used to it though, it works fine and gestures are responsive too.
Hardware and software
The HP Pavilion Gaming definitely delivers on the gaming aspect. Packed with Intel's Core i7 9750H processor, the notebook is plenty fast. The hexa-core CPU is clocked at 2.6GHz, and go up to 4.5GHz in Turbo mode. That, paired with 12GB RAM, makes the Pavilion Gaming a powerhouse and multitasking champ. There was nary an instance where I was able to slow down the machine no matter what I threw at it. Apps open quickly, switching between them doesn't take any time and even gaming is a delightful affair on the rig.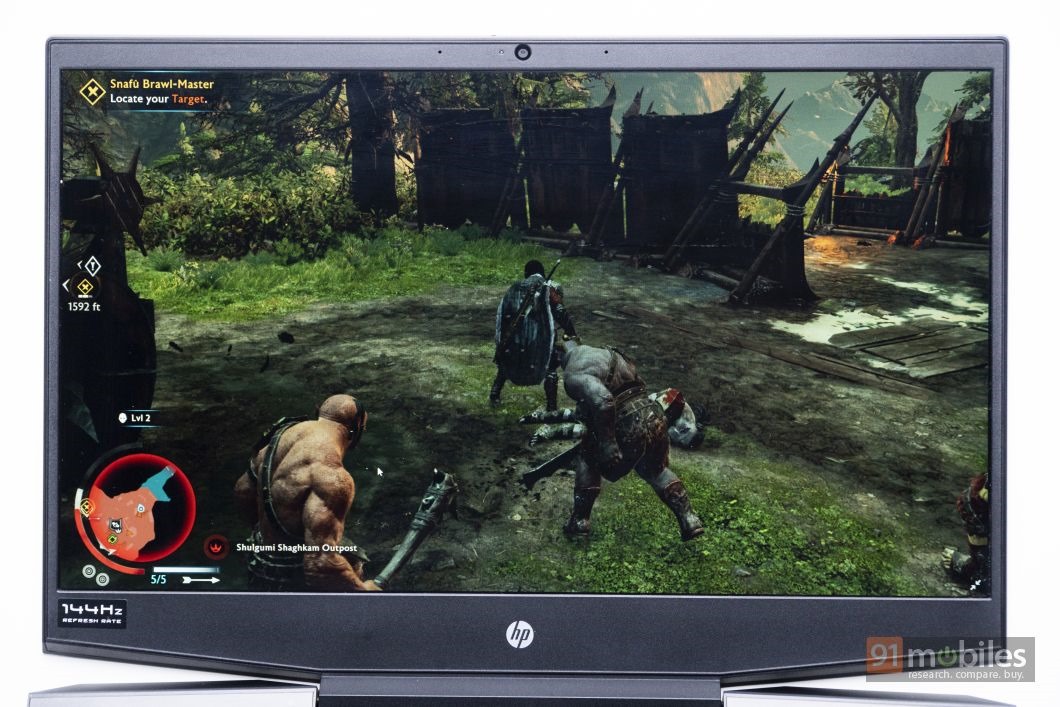 Speaking of, I ran a slew of graphics-intensive games on the Pavilion Gaming. The device ships with NVIDIA's GeForce GTX 1660 Ti GPU with 6GB of VRAM, and while it's not really a high-end graphics card, it offers ample power for playing most titles. I usually got a sustained frame rate of 60fps on The Witcher 3 and Middle-earth: Shadow of War titles.
Sadly, the device does become noisy while trying to maintain its cool. This doesn't only happen while gaming, but while performing day-to-day tasks too, which sometimes is quite annoying since it uses larger fans. On the positive side, the temperatures on the device never soar really high even after an hour of gaming, thanks to the fans and the presence of heat pipes.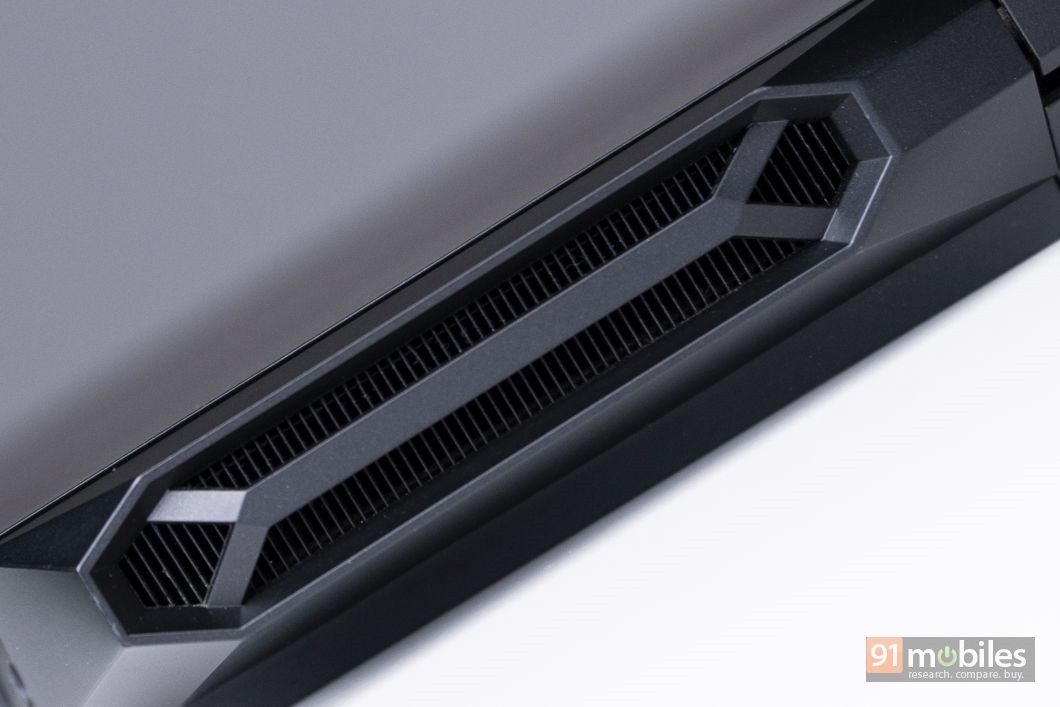 The HP Pavilion Gaming also ranks high on the storage department. It not only ships with a 512GB SSD, ensuring fast boot-up times among other things, but also a 1TB HDD to offer ample space for storing all your data.
In the battery department, the device comes equipped with a 3-cell Li-ion pack. The 52.5WHr cell manages to ensure that the Pavilion Gaming can last a couple of hours, though it's not enough to leave your charger at home. And like most gaming notebooks, the adapter is quite heavy. It juices up the laptop fully in about two hours from 10 percent. To put the battery performance in perspective, in the BatteryEaterPro, the rig barely lasts an hour.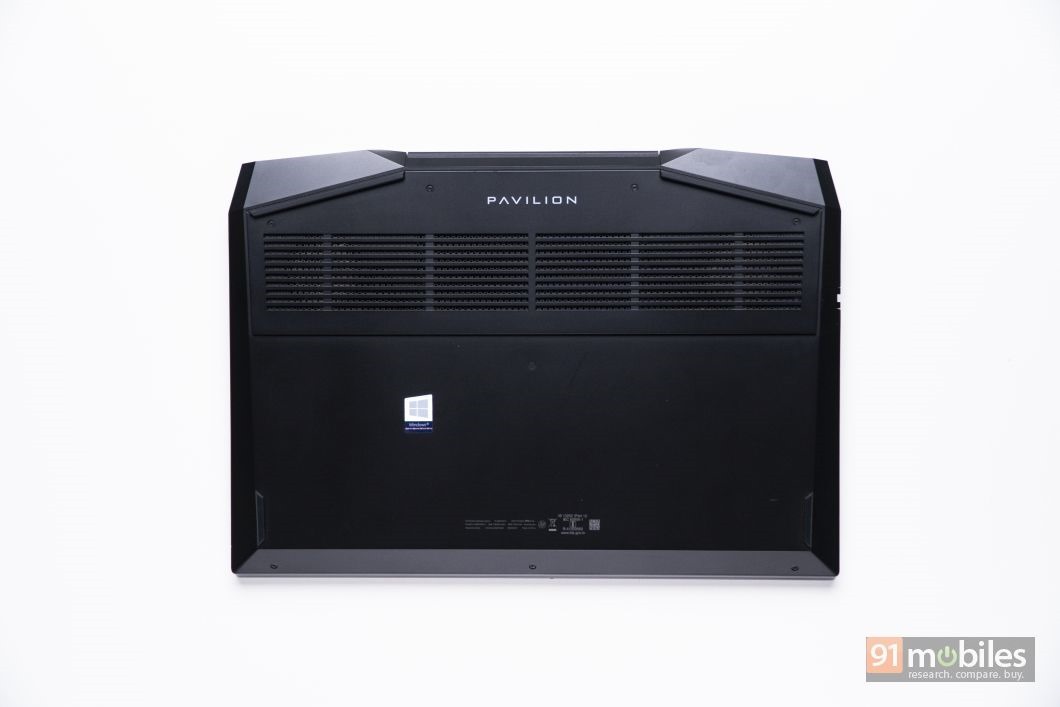 Software-wise, the HP Pavilion Gaming ships with Windows 10. It does have a number of preinstalled apps from the brand, including HP JumpStart that offers registration process, see tips and tricks, and even install certain apps. For lovers of cloud storage, the laptop has Dropbox that also comes with a promotional offer of 25GB space for a year.
Verdict
The HP Pavilion Gaming price in India starts at rather affordably. However, the unit that I reviewed will set you back by much more, i.e Rs 1,19,990. For budding gamers, there's a lot to like, with great gaming experience among the biggest highlights. The display also adds to the playability aspect.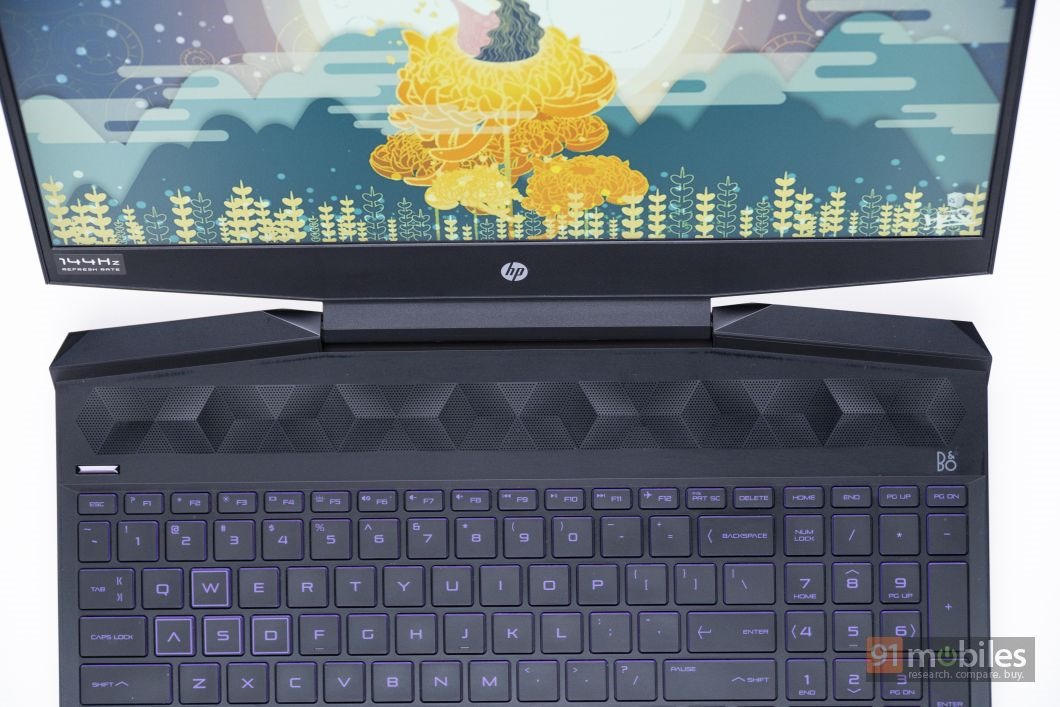 But it seems like HP has missed out on several other important factors. And when you add the competition to this equation, then it becomes even more difficult for the device. From Acer's Predator Helios 300 to ASUS ROG Strix SCAR III (review), and from Lenovo's Legion Y540 (review) to the Dell G3 15 3579 – one is spoilt for choices. And considering gamers aren't an easy bunch to entice, anything less than ideal isn't gonna cut it for them. As things stand, unless the HP Pavilion Gaming becomes available at a reduced price, it's hard to recommend it wholeheartedly.
Editor's rating: 3.5 / 5
Pros
Capable display with 144Hz refresh rate
Great performance
Decent battery life
Cons
Questionable build
Heavy
Poor touchpad
Noisy
Photos by Zaid Hassen