"Powered by a MediaTek Helio X20 chip, the EPIC 1 is currently the cheapest smartphone with a deca-core processor in India"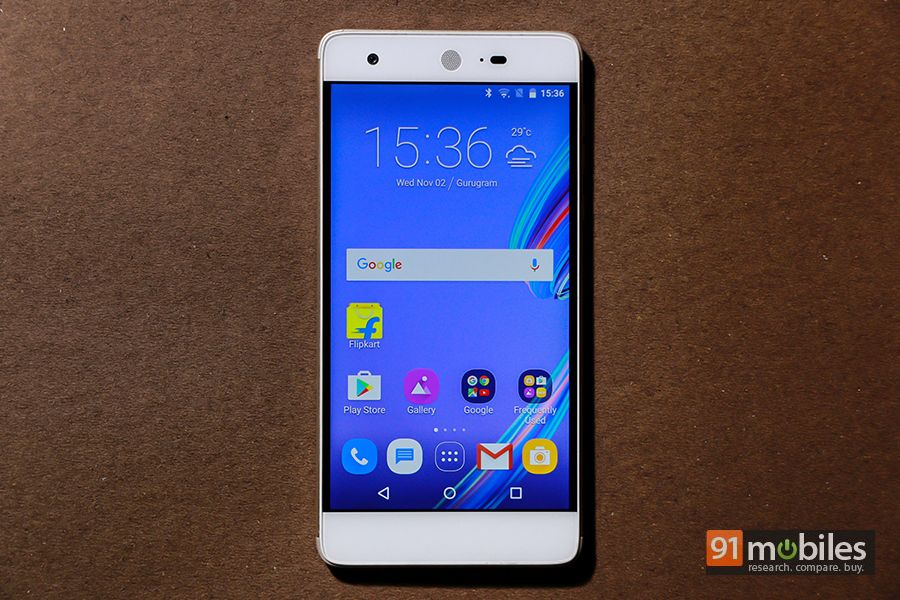 Having spent only a little over a year in the country, American phonemaker InFocus has managed to launch devices to cater entry-level users and power users alike. Recently, the company launched the Infocus EPIC 1 for Rs 12,999. Powered by a MediaTek Helio X20 chip, the EPIC 1 is currently the cheapest smartphone with a deca-core processor you can get your hands on, here in India. Do ten cores really make that huge of a difference, or is it all bark and no bite? Read on to find out.
Specs At A Glance
Display
Size
5.5 Inch
Resolution
Full HD (1080 x 1920 pixels)
Performance
CPU
Dual core, 2 GHz + Quad core, 1.9 GHz, MediaTek MT6797M
RAM
3 GB
Storage
Internal memory
32 GB
External memory
Up to 128 GB
Battery
Capacity
3000 mAH, Li-Polymer, Non removable
Camera
Primary camera
16 MP
Secondary camera
8 MP
Connectivity
Network support
Dual SIM 4G
Other options
Wi-Fi, Bluetooth 4.1, GPS
Others
Battery Capacity
3000
Operating system
Android 6.0 Marshmallow
Design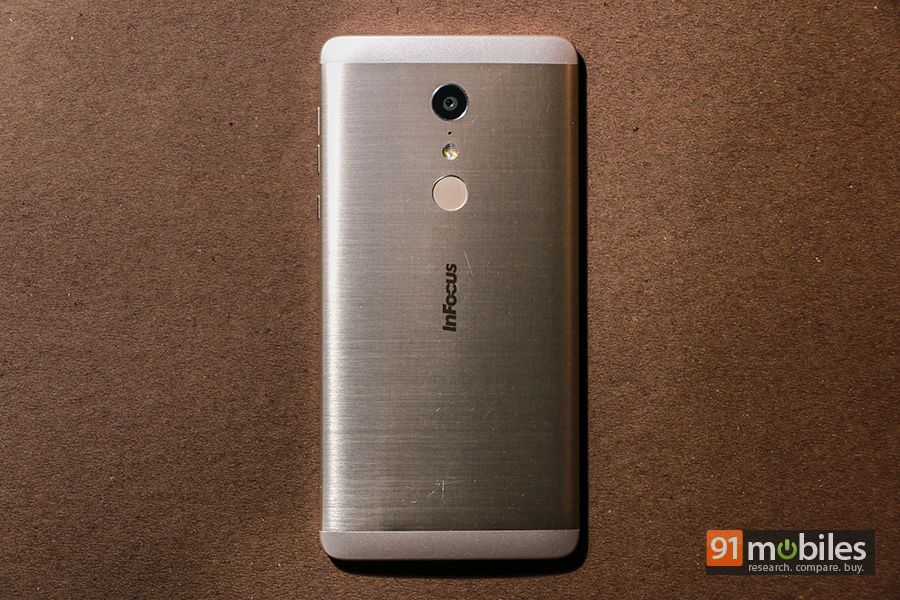 Crafted out of metal, the EPIC 1 borrows the good from what's trending and sports a thin chassis, an elegantly curved back panel with brushed finish, and a 2.5D curved glass up front on top of the display.

The smartphone is extremely convenient to handle with a single hand and offers impressive grip despite its undeniably smooth rear. However, the back is rather prone to scratches. The port and button placement remains standard for the most part.

Instead of a mainstream grille-like earpiece, the EPIC 1 sports a circular arrangement of precision-drilled holes which could remind you of a bathtub drain. And while you might think something as small as an earpiece could not possibly make a difference to the overall looks of the smartphone, the earpiece on the EPIC 1 does stand out, not necessarily in a positive way. That said, the handset looks good for the price it comes at… the design language falling in line with most of the other handsets on offer in this price segment.
Display
Resolution
: Full HD (1080 x 1920 pixels)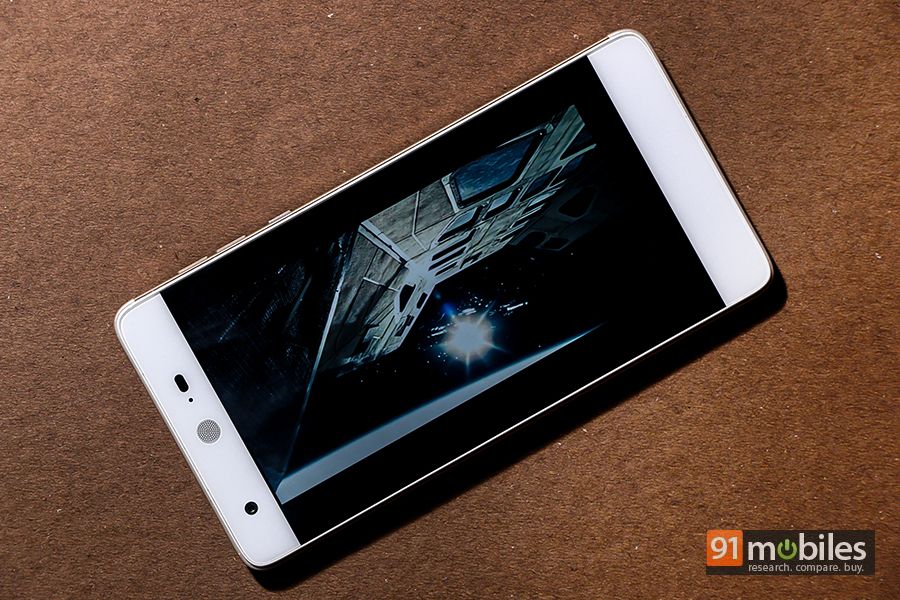 The display, at first glance, looks really great on the EPIC 1. The screen brightness is more than adequate and the colours look rich. However, if you've got a keen eye you will notice some extra hues of red. The display looks sharp as well. Sunlight legibility is good and the screen does not look washed out under the harsh sun, when the brightness is set to full. The viewing angles are decent.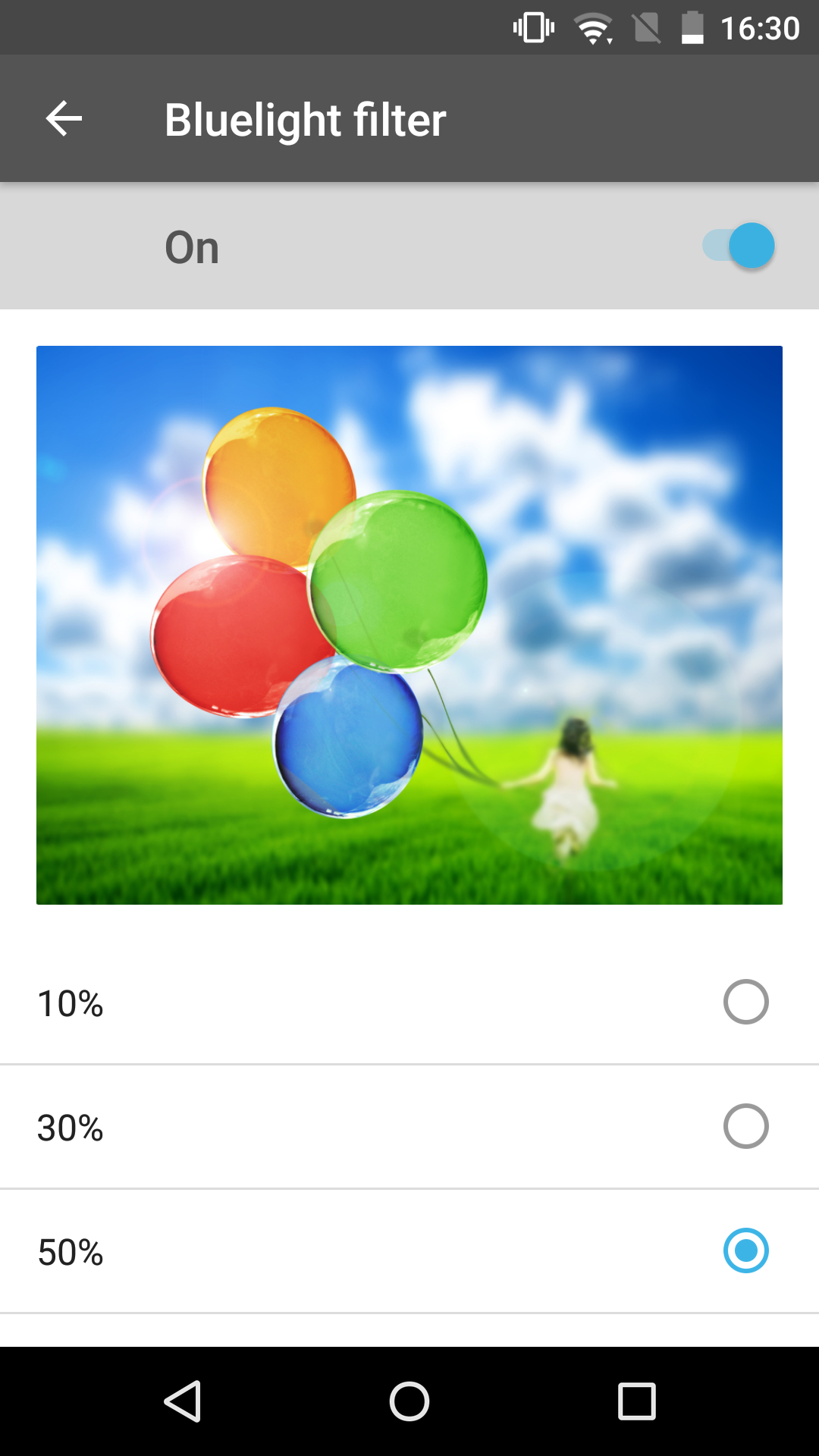 Talking about display settings, the blue-light filter on the EPIC 1 is useful, and gives you four different options ranging from 10 per cent to 75 per cent depending on how pale you need your screen to be. The phone does not give a slider to adjust brightness in the quick settings and instead offers a toggle that switches from low to medium to full and auto. The auto settings works well, but we'd have preferred a slider. The touch response was impressive as well.
Cameras
Flash
: Dual-color LED Flash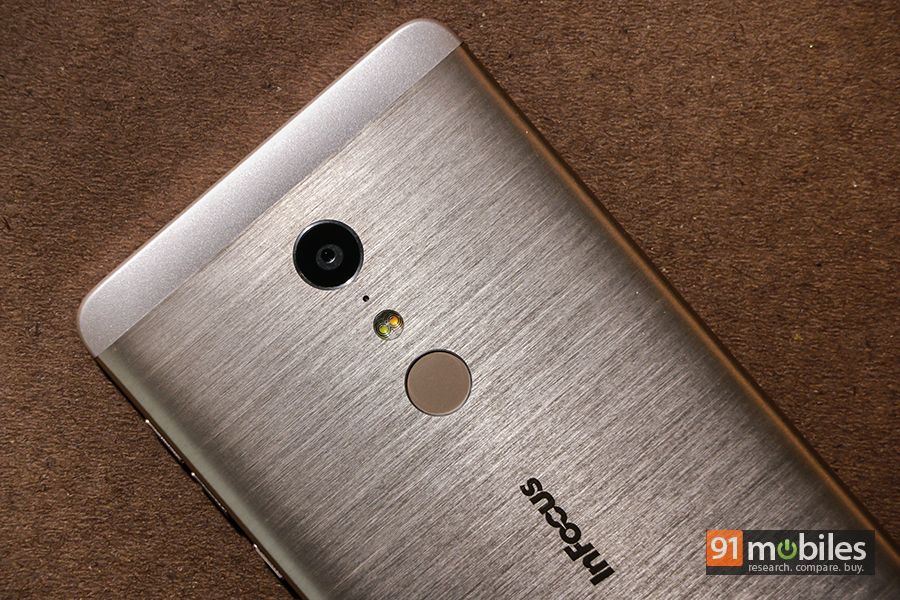 The InFocus EPIC 1 ships with a rather minimal camera application with a few shooting modes and filters.

There's no professional mode to shoot in but the app does allow you to tweak ISO and exposure while clicking. Video settings include a time-lapse option and electronic image stabilisation as well. The EPIC 1 takes its time to focus and click with the primary camera. However, the shutter speed on the front facing camera is good. The output was good in broad daylight. In most lighting conditions the primary camera on the EPIC 1 tends to overexpose images. The output, hence, turns out slightly hazy. Additionally, overall the pictures, including macro shots, seem to lack details and zooming into most images resulted in blurred seams and muddy textures. The colour reproduction was slightly dull as well. Interestingly, low light and night photography was great. However, the dual-tone LED flash tends to burn out subjects instead of lighting up the scene evenly. The selfies turned out great for the most part. The ones we clicked in good light had decent details and good colours. However, you will see slight pixelation while viewing them in full size.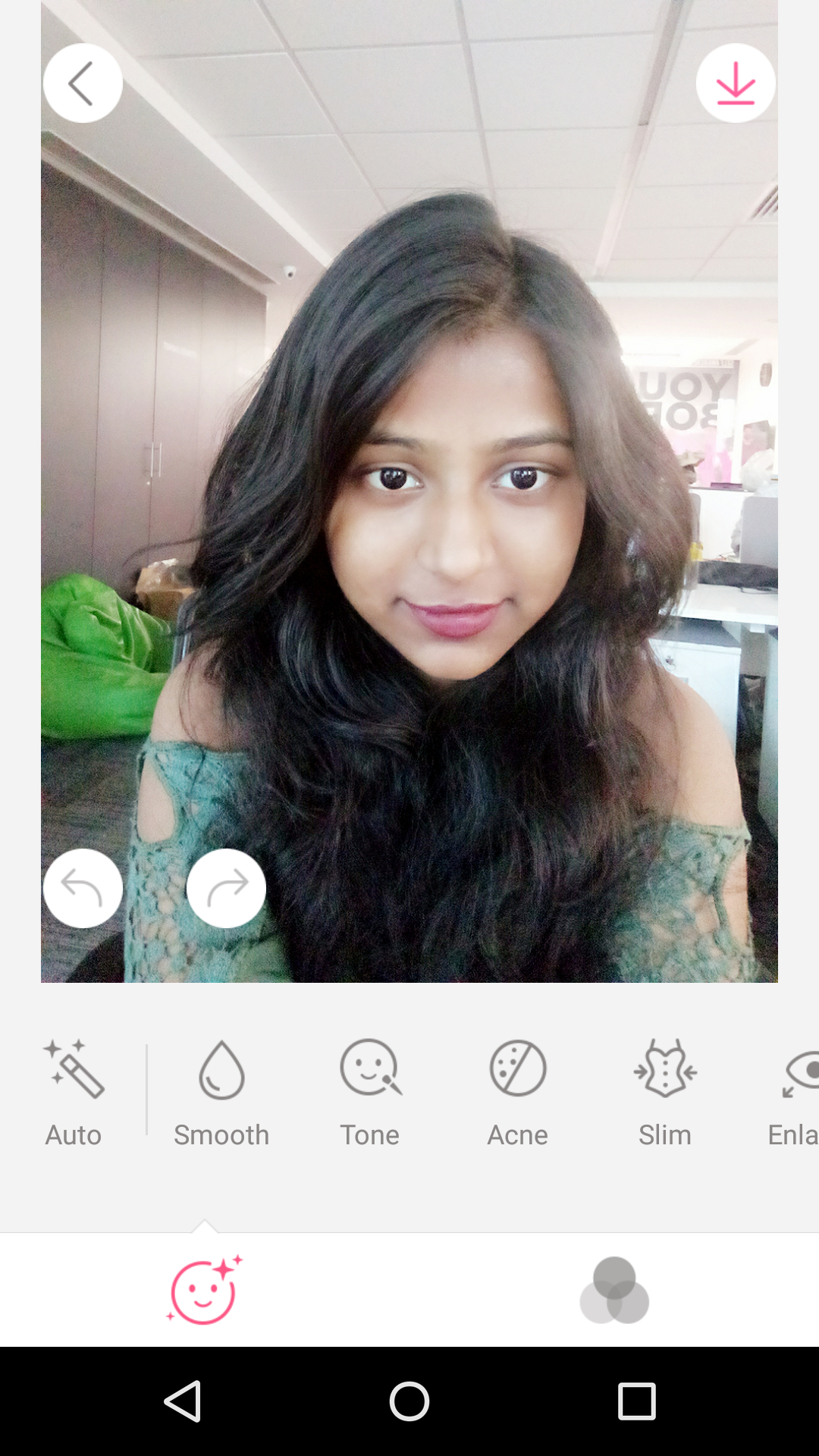 The Beauty Plus Me app, which comes preloaded on the phone is great for all you selfie lovers. The app offers a huge number of filters and beautification options while clicking and post-editing selfies. Let's just say you can even make your legs look longer and fix your acne because there are dedicated tools for that. Fine tuning the settings can produce natural-looking made-up beautiful faces, which is what we strive for, don't we?
We were impressed with the front camera, but the primary shooter performance was somewhat disappointing, so we'll leave this one for you. If you're more of a selfie person, the camera on the InFocus EPIC 1 should suffice. Have a look at some of the images we clicked using the device.

Software
Operating System
: Android
OS Version
: 6.0, Marshmallow
The interface on the InFocus EPIC 1, which is called InLife UI, gives two options, viz single layer interface and double layer interface. The former lays out all apps on homescreens, and the latter incorporating an app drawer. The overall UI is near stock, but the phone ships with a lot of bloatware. There are preloaded third party apps including Amazon Shopping, Opera Mini, Facebook, Flipkart, Opera Mini, Safebox, and Xploree.

As a result, out of the built in 32 gigs, you get around 25GB for your personal use. One application that we did find useful was KooKong, which is a remote control app and uses the phone's infrared sensor. The app offers a custom remote control interface depending upon your region, the appliance you need to control, and its brand. There are a few basic motion control settings as well, however, that's about it. The software on the EPIC 1 is not really cluttered. You can uninstall most of the preloaded apps which doesn't leave much to complain about.
Performance and Battery
CPU
: Dual core, 2 GHz + Quad core,…
Memory
: 32 GB + Up to 128 GB
SIM Slots
: Dual SIM , GSM+GSM
The deca-core processor on the phone did get us excited so we made sure we tested it out to the max. The daily usage was more or less a breeze. The phone didn't warm up at all during everyday use. However, we did encounter some lag while switching between screens.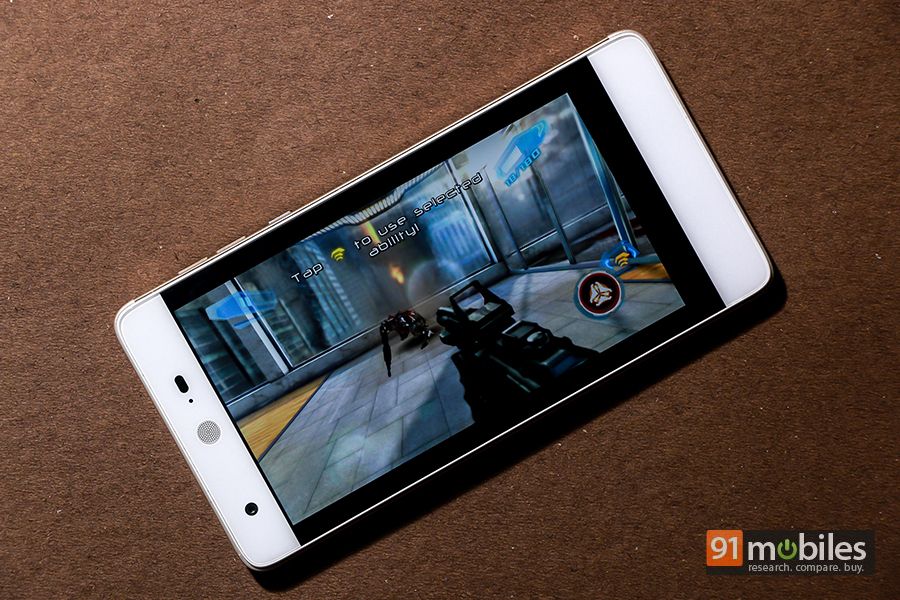 To stress test the phone we played N.O.V.A 3: Freedom Edition for a long while and did feel the temperature of the phone rising up a bit. However, it didn't go uncomfortably high. Frame drops and stutters were evident though. Multitasking was great. The SoC with 3 gigs of RAM handles multiple things you're doing with your device simultaneously quite efficiently. Out of the 10 cores, the phone uses a maximum of three to four cores for regular use. The number jumps up to six to seven during heavy usage. While a deca-core processor might sound beastly, you won't experience any real-time difference in processing. It's good when it comes to everyday use and multitasking but that's as beastly as it gets. Overall, the deca-core MediaTek Helio X20 chip does betters the overall processing efficiency on the EPIC 1.
The battery gave us over 9 and a half hours on our standard video loop test. Real time regular use made the phone last for 8 to 9 hours every day, while heavy usage resulted in a dead battery after approximately 5 hours. So, the battery is not great, but it's not outright disappointing either.
Among other things, we didn't face any issues with signal reception or call quality on the InFocus EPIC 1. The fingerprint scanner works well, but we found it a tad slow for our liking.
Verdict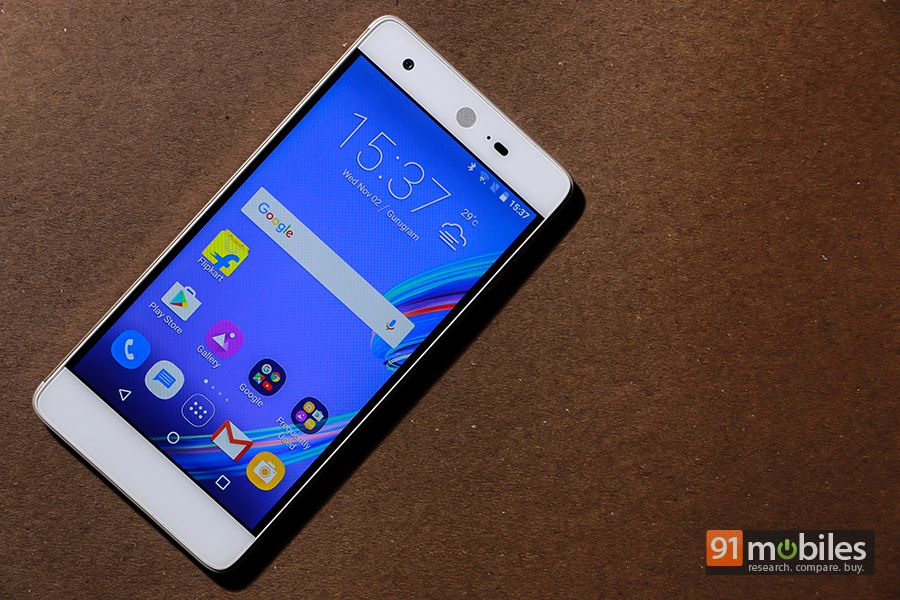 The InFocus EPIC 1 does come across as a solid offering from the company, with the phone doing well in most departments. However, average cameras and battery life stop it from being the best smartphone you can buy in its price segment. The Lenovo ZUK Z1 (review) and the Moto G4 Plus (review) offer great cameras and good battery life for a similar price tag. The Z1 rocks a powerful processor as well. The Xiaomi Redmi Note 3 (review) with its good performance, decent cameras and solid battery life makes for a promising buy at this price point, too.

Editor's Rating: 3.5 / 5


Pros:
Good display

Slim body, great grip

Good multitasking experience

Good low-light and night photography
Cons:
Average primary camera performance

Average battery life
Photos by Raj Rout
Competitors for InFocus EPIC 1
| | | |
| --- | --- | --- |
| InFocus EPIC 1 | vs | Lenovo Zuk Z1 |
| | | |
| --- | --- | --- |
| InFocus EPIC 1 | vs | Moto G4 Plus |