"The Lenovo Smart Clock is a Google Assistant-powered bedside companion that's quite affordable"
While Amazon has been in the game for a while now, it was only recently that Google brought its first smart display to the Indian market in the form of the Nest Hub (review). And it seems that the Nest Hub opened up a floodgate of sorts, as soon after it launched, Lenovo announced the Indian availability of its own Google Assistant-powered, screen-bearing devices: the Smart Clock and the Smart Display. Now Lenovo's naming scheme might not be very creative, but at least you know what you're getting into. Here's a closer look at the smaller of the two, the Lenovo Smart Clock.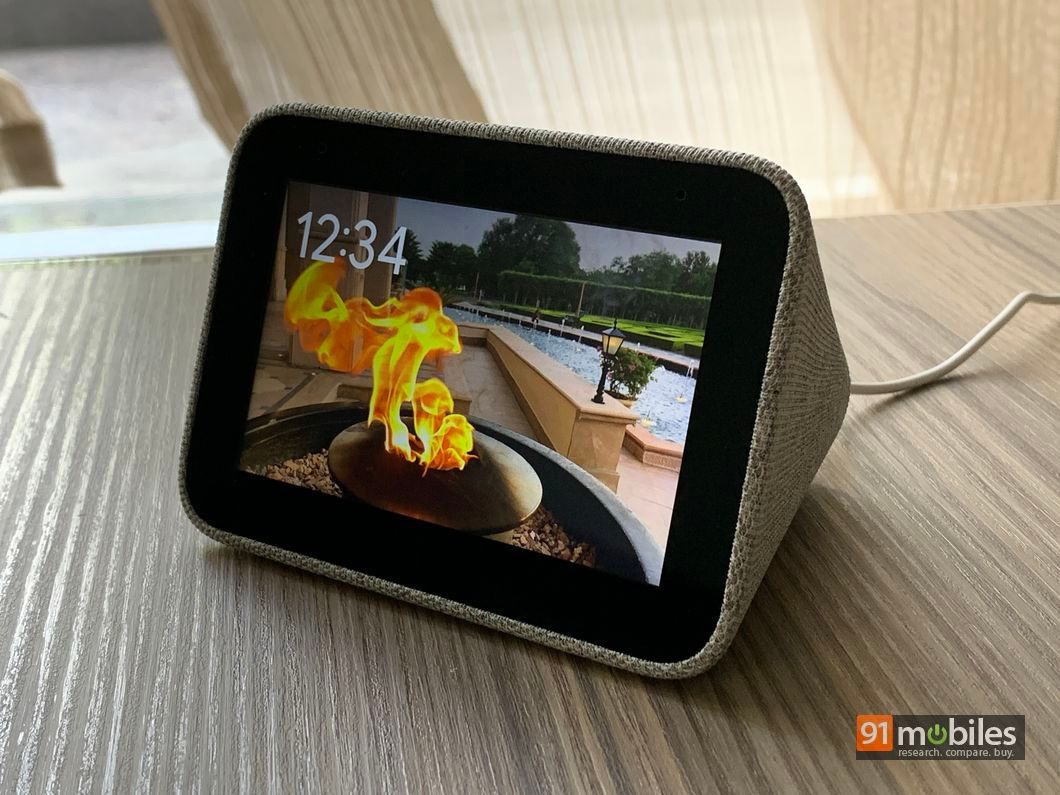 Now as I mentioned before, the Lenovo Smart Clock is very aptly named, because that's exactly what it is. The wedge-shaped, fabric-clad device can blend into the decor of any room, and its tiny footprint is ideal for bedside use. Up front is a 4-inch IPS screen, which, as you can imagine, is quite tiny to be of much use for video watching purposes. On top are two separate buttons for increasing and decreasing the volume, while at the back, you'll find the port for the power adapter's barrel connector, a slider that mutes the mics and a USB port that can slow charge your phone (or any other USB-powered gadget). It's a minimalist design that's more function than form, and serves the purpose.

Also on board is a 6W speaker that does get pretty loud at max volume, but it lacks in bass and richness. That said, you can still issue voice commands and get it to play music. In fact, in terms of capabilities, it can almost match the Google Nest Hub. It can play music, show you your commute, display weather info, and even control compatible smart home devices by voice. You can set alarms and remindersThe small screen size does feel a bit limiting though. The Lenovo Smart Clock can even show photos from Google Photos, but again, the small screen gets in the way.

In terms of what it can't do, it doesn't offer the same full fledged dashboard for controlling smart home gadgets. Also, it can't play YouTube videos on demand, and instead, offers to cast it to other cast-enabled screens (like a Nest Hub or an Android TV-based smart television) instead.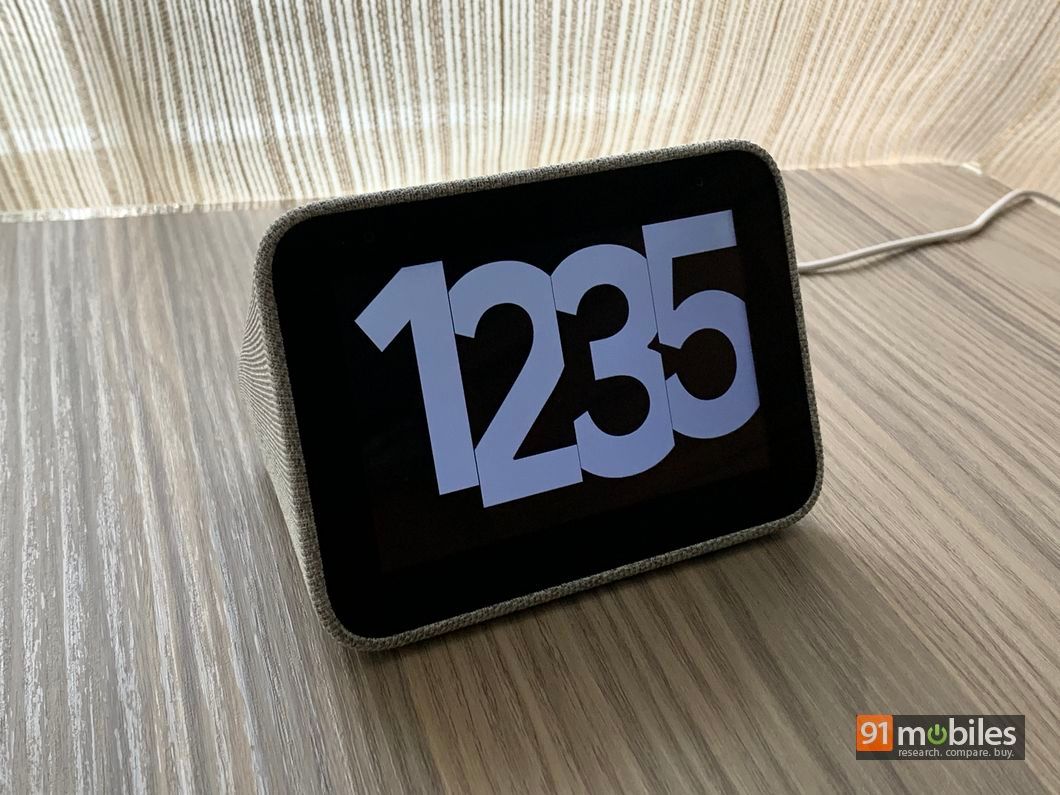 The Smart Hub is pretty handy as a bedside clock though, and even offers a range of watch faces you can use… all pretty visible from a distance. Screen brightness adjusts automatically based on ambient light, so it won't bother you much when you're off to bed. The mics are pretty sensitive, and can hear your 'hey Google' commands from across the room too.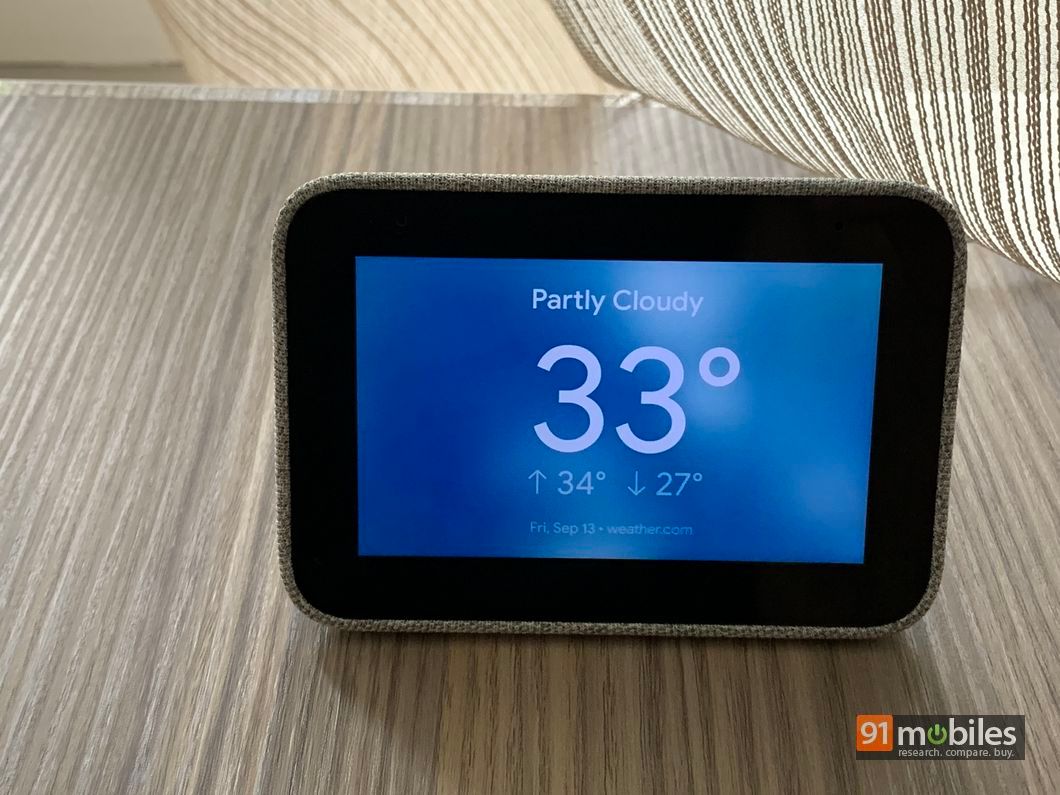 For its asking price of Rs 5,999 though, the Lenovo Smart Clock seems rather limited in terms of capabilities as compared to the Google Nest Hub, or even the Amazon Echo Show 5 (review). Both of these are priced higher of course, but if you can afford the extra outlay, could serve you better as bedside companions. On the other hand, if you're on a limited budget, or want to test the waters first before you dip your feet into the world of smart speakers, the Lenovo Smart Clock is where your money should be.
Editor's rating: 3.5 / 5
Pros
Small footprint
Almost the full set of Google Assistant features
Affordable
Cons
Average sound
Can't play videos
Feels somewhat limited in terms of capabilities