With video content creation and consumption becoming a major trend amongst smartphone users and one that is here to reign on 2021 as well, OPPO recently launched its videography expert device, the Reno5 Pro 5G.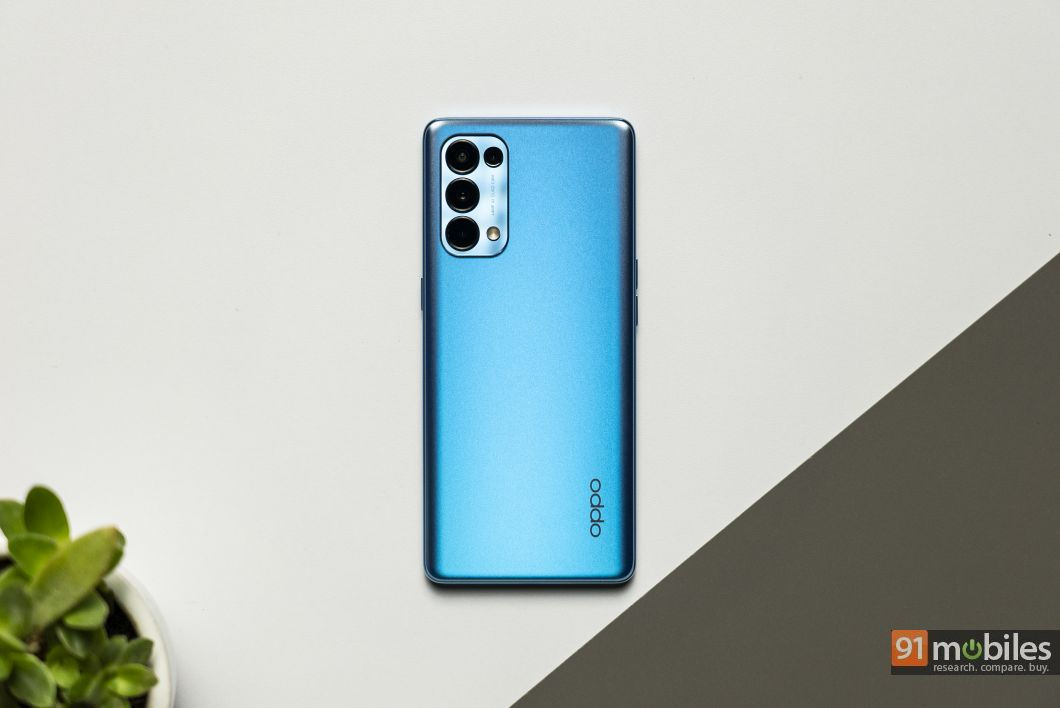 The device has just been made available for purchase from January 22nd across mainline retailers and Flipkart. It's a complete imaging device that's replete with amazing features that will really up your camera game. Moreover, the handset comes bundled with several great video-focused standout features like industry-leading AI Highlight Video and Dual-view Video that will surely spruce up the aesthetics and quality of your footage. What's more, OPPO has packed all these incredible features into a truly alluring package that benefits from an exquisite design. Not to mention, the phone is backed by super-advanced internals that includes the 5G-ready India first MediaTek Dimensity1000+ chipset and 65W SuperVOOC 2.0 making the OPPO Reno5 Pro 5G quite an enticing option for consumers to buy. Priced at just INR 35,990, let us give a thorough look at why this device could be the videography smartphone of the year.
Get striking footage with AI Highlight Video
Let's kick things off by talking about the OPPO Reno5 Pro 5G's marquee feature, an industry-first AI Highlight Video. In a nutshell, this feature will help the phone detect the amount of light that's present in the scene and will automatically finetune the settings in order to offer the highest amount of detail in the footage. The feature is available for both, the front and rear cameras, and allows the phone to render videos in extremely high quality, no matter if you're shooting in good light or in low light. It excels at preserving details within the highlights and the shadows, squeezing out every bit of information from the scene. The AI Highlight Video brings forth the benefits of Live HDR during daylight shots and Ultra Night Mode during nighttime videography. The Live HDR mode keeps bright areas from being overexposed and preserves the detail in dark areas so that you get videos that are closest to real-life scenarios, while the Ultra Night Mode ensures that every detail and color is preserved in low light scenarios so that you get more lively low light videos.
AI Highlight Video can be toggled with the flick of a button and the feature works on the back of an industry-first technology developed by OPPO, called Full Dimension Fusion Portrait Video System. The FDF Portrait Video System gives users an optimal portrait video experience under various lighting conditions by using two engines-the Quality Enhancement Engine and the Portrait Perception Engine.
In videos that are being captured in low light, AI Highlight Video can greatly increase the brightness without blowing out the highlights. It not only fills light in the darker parts of the shadows but also subtly adds light to the entire scene. It's almost magical to see how well this mode works
In daylight shots, especially the ones that are clicked under harsh sunlight, AI Highlight Video can again prove to be very useful as it instantly suppresses harsh light sources like the sun. This allows your videos to have perfectly exposed subjects and backgrounds even if you're directly facing a bright source of light. AI Highlight Video feature is an incredibly wondrous tool to have at your disposal. OPPO surely has given the users an edge in videography, thanks to this massive technological breakthrough.
Get both sides of the story with Dual-view Video
For the ones who are always behind the camera creating those knockout videos, this new feature lets you be part of the videos as well.
OPPO Reno5 Pro 5G, lets you capture the moment and be in it, all at once. The smartphone comes equipped with a Dual-View Video feature which allows you to capture scenes with the front as well as the rear camera simultaneously and they both get rendered as a single video. What's more, Dual-View Video also comes with a slew of customisation options and lets you have three different split-screen modes. First among them is Split, which divides the screen into two halves. Another mode is Rectangle mode, which renders the second video inside a tiny rectangular box. There's also a Round mode that that records the second video inside a circle. These rectangles and circles can be moved around as you please, so they don't block a particular subject in the frame. Dual-view Video can come in very handy in scenarios like singing duets, recording unboxing videos, and capturing joyous reactions of your pets to your commands.
Make your subjects stand out with AI Color Portrait
While the OPPO Reno5 Pro 5G captures stunning portrait shots, the portrait camera goes a step beyond and allows you to apply black and white filters to the background. This is done by its AI Color Portrait Mode, which only retains the colours of the subject, thereby making them stand out in dull environments. What's great is that AI Color Portrait offers a real-time view, so you know exactly how the video will look captured through the front and rear cameras of the phone. Not just that; the feature is accessible while capturing photos as well.
Show off your outfits with Monochrome Video
Another interesting addition to the OPPO Reno5 Pro 5G's camera capabilities is the Monochrome Video mode. It's basically a set of three different filters – blue, red, and green – that can be applied to your videos. If red is chosen, only that colour and the shades close to it will be highlighted, while the rest of the video will be in black and white. Monochrome Video is hence especially useful for times when you want to show off your new outfit. It's available only on the rear camera and supports real-time preview.
Capture smooth footage with Ultra Steady Video 3.0
It goes without saying that stabilization plays a crucial role in making videos stand out. To that note, OPPOReno5 Pro 5G comes bundled with the company's Ultra Steady Video 3.0 tech, which allows buyers to shoot extremely stable videos while on the go. There are three different modes that are part of this feature. First, is the Front Steady Video that works on the selfie camera, and paves way for uber-smooth Vlogs. Another is Ultra Steady Video, which works on the main rear camera and the last one is Ultra Steady Video Pro, which works on the ultra-wide camera of the smartphone. No matter which mode you choose, the stabilisation is great in all the video footage.
Shoot incredible slow-motion clips with 960fps Smart Slow-motion video
If you've ever wanted to slow time down, then you will be in awe of the OPPO Reno5 Pro 5G's 960fps slow-motion video mode. As its moniker suggests, a whopping 960fps framerate can be achieved by the camera onboard the OPPO Reno5 Pro 5G, resulting in stunning slow-motion footage. The phone achieves this with its 4-fold interpolation algorithm that detects moving objects and creates additional frames accordingly. As for the use-cases, well, there are aplenty. We've all tried to capture the ripple effects caused by raindrops falling on a puddle, or the winning bucket or goal in a basketball/ football match. The OPPO Reno5 Pro 5G will let you do all of that, and then some. Not to mention, the front camera also comes equipped with slow-mo capabilities, so if you ever plan on stepping on a roller coaster, this feature could come in handy to capture your hilarious albeit fun reaction.
Get clear shots every time with Image-clear Engine
This is one feature that proves to be very useful when you're capturing moving subjects. The Image-clear Engine works behind the scenes to reduce the blur that occurs when the subject moves, making it incredibly useful for capturing sports pictures or clicking photos of your kids playing. In a nutshell, you'll rarely ever have to wait for the frame to be still as the phone will do most of the heavy lifting for you and deliver a sharp and clear photo, regardless of how erratic the subject might seem.
Sit back and let AI Scene Enhancement take over
Getting the right settings for a particular kind of image is always a task. But with AI Scene Enhancement, the OPPO Reno5 Pro 5G will take care of that for you. It uses AI in order to recognise what's in the frame and immediately optimises the camera's settings to best capture the shot. Correspondingly, if you're clicking an image of, for example, a delicious cheesecake, the smartphone will automatically variate the settings and tweak the colours to give you the best possible shot.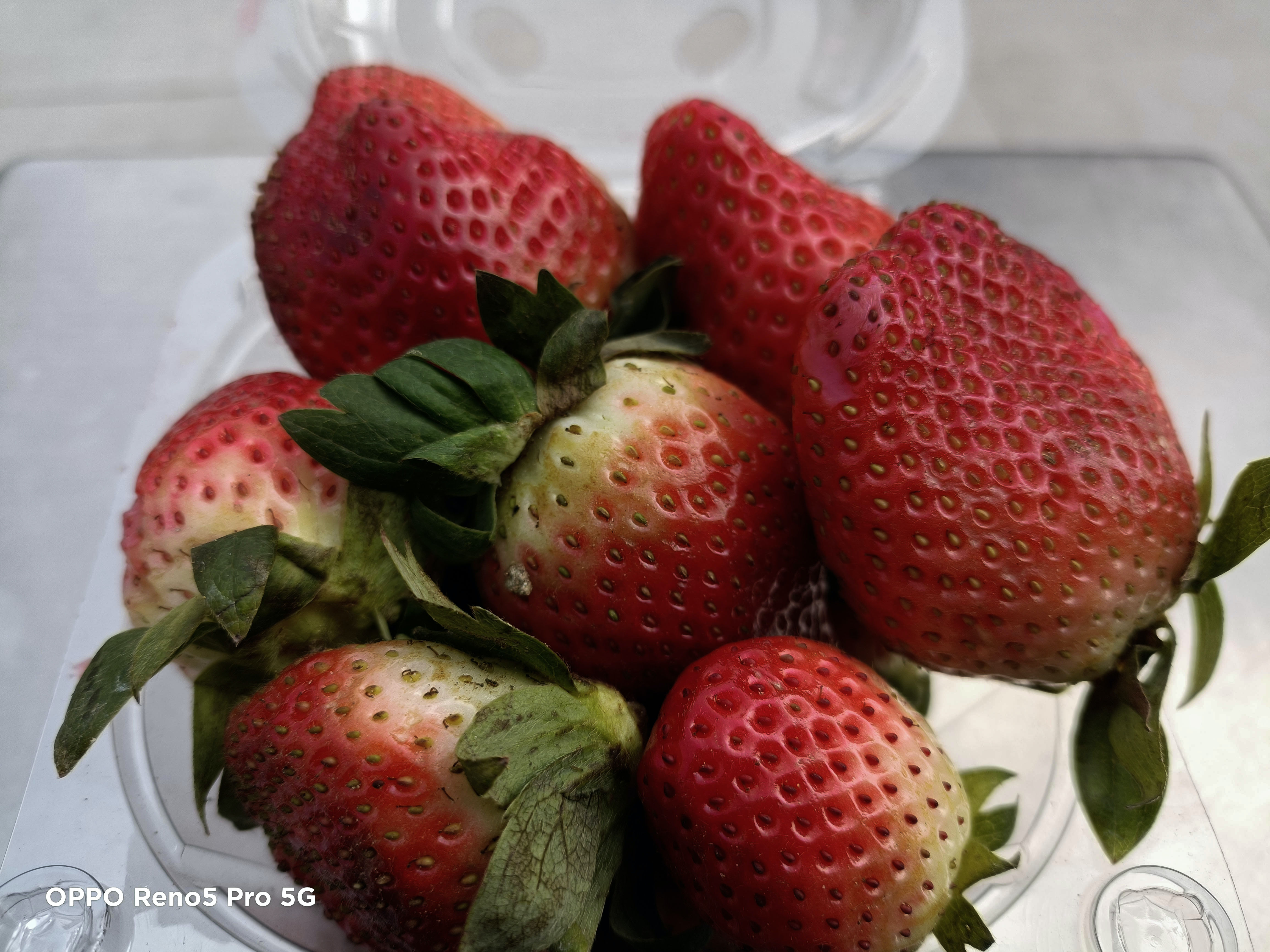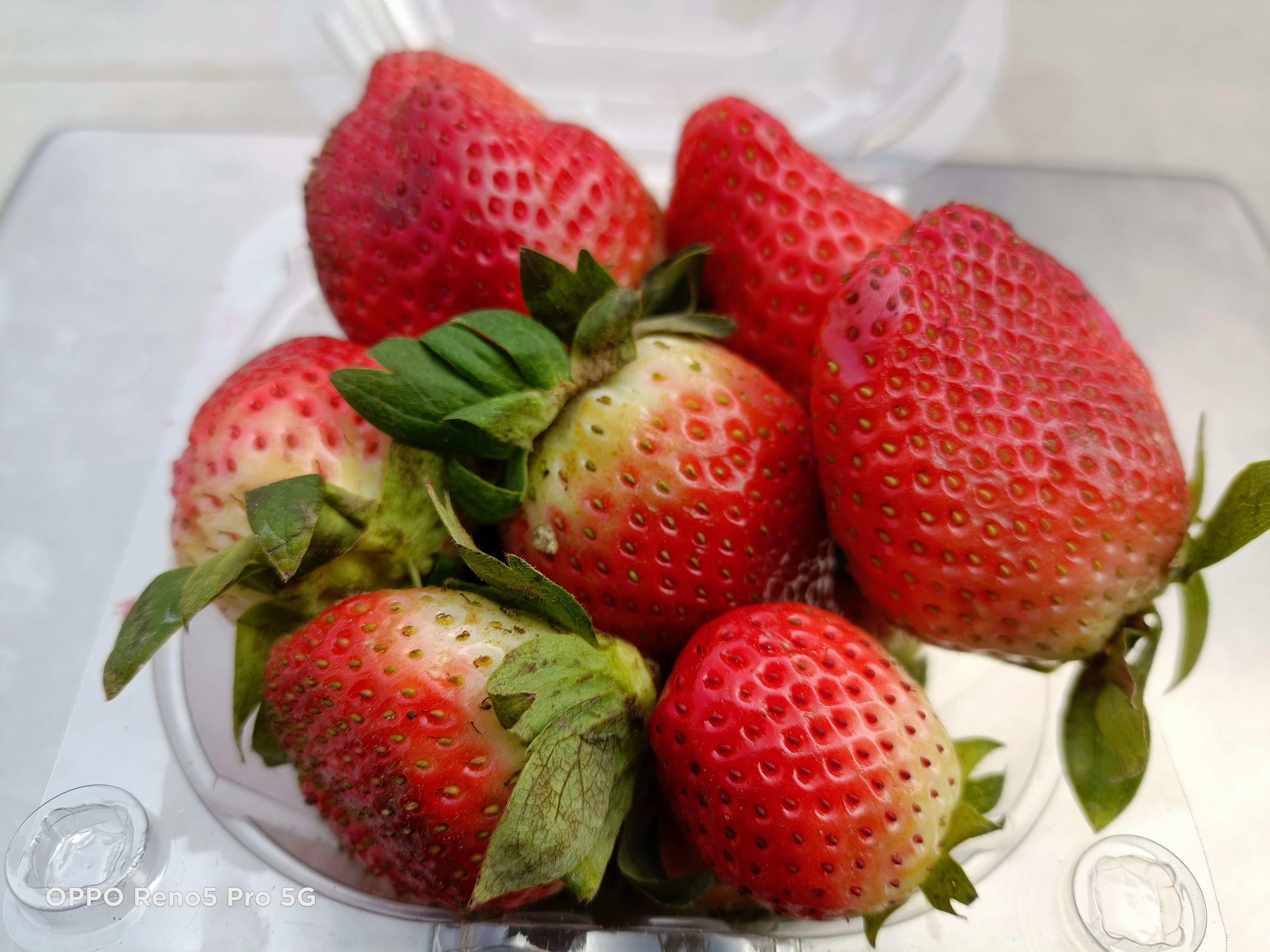 The night could never be brighter with Nigh Flare Portrait
More often than not, smartphone cameras struggle to capture human subjects after the sun has set. Well, the OPPO Reno5 Pro 5G lets you snap your peers with lifelike accuracy, ensuring their skin tones don't take a hit owing to lesser ambient light. What's more, the handset can also capture incredible portraits in the dark owing to its Night Flare portrait feature which carves a stunning bokeh around the subject.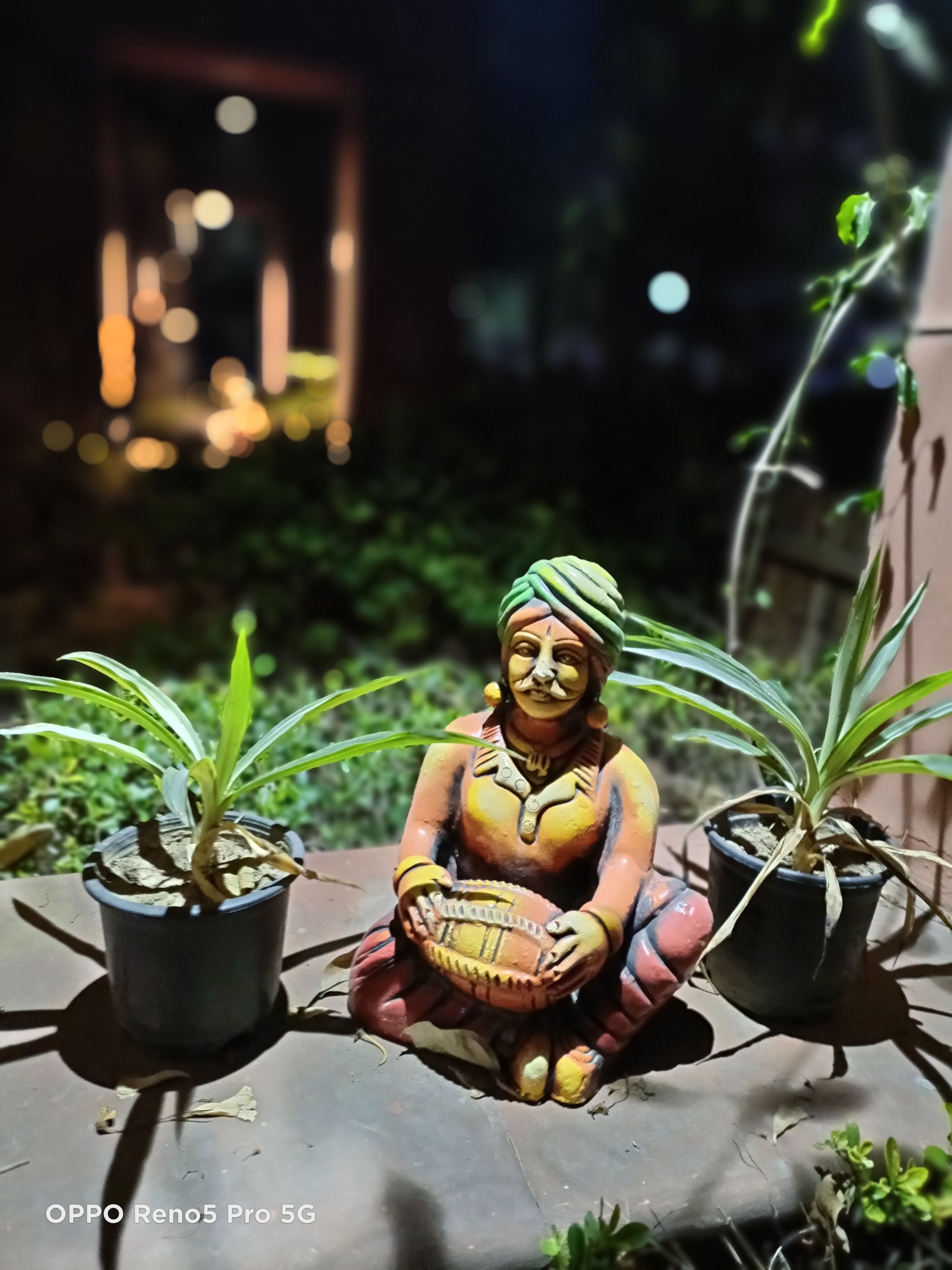 Details come alive with Ultra Clear 108 MP
Ultra-clear 108MP Image OPPO Reno5 Pro 5G can take photos at a resolution of up to 108MP from the rear camera, delivering retina-level clarity, and extremely rich details and textures. The handset captures images with every minute detail captured and when you zoom into the pictures as well you get clear images. This feature lets you take as well as edit original portraits with greater flexibility.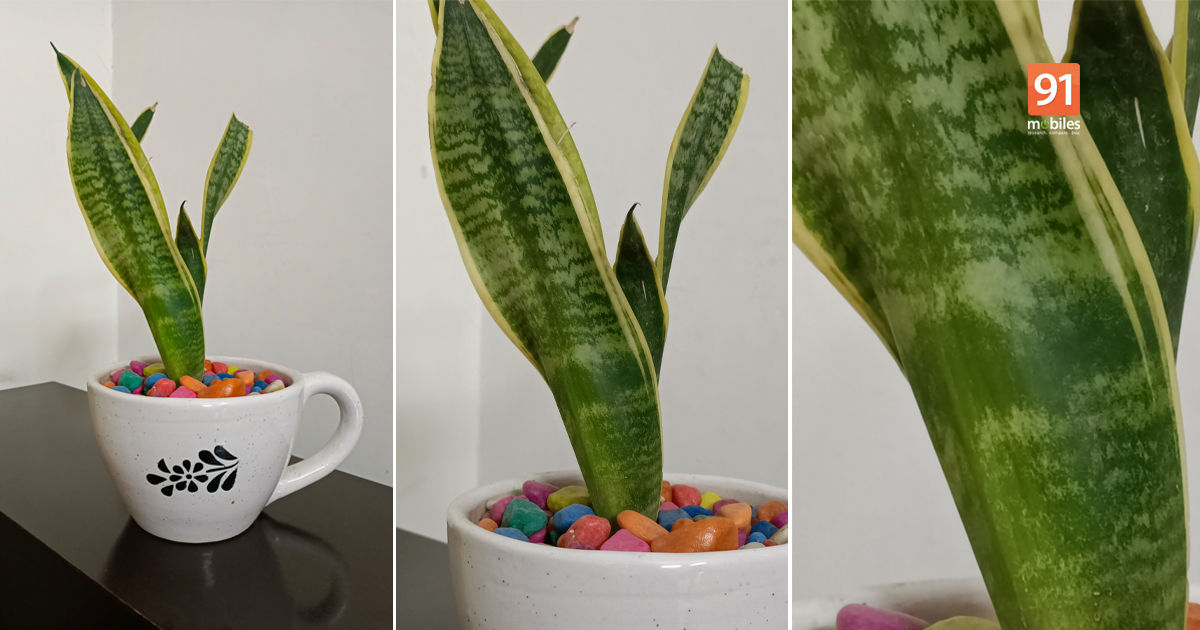 Verdict
All these features prove that the newly launched OPPO Reno5 Pro 5G is leading the innovation bandwagon when it comes to videography. With features like AI Highlight Video, Dual-view Video, and AI Color Portrait in its arsenal, the phone manages to blow the competition out of the water. So, whether you are a YouTuber, an Instagram star, or someone who shoots a lot of home videos, OPPO Reno5 Pro 5G is the smartphone that should be on the top of the list of your videography gear. The beautiful design, amazing performance, gorgeous display, and ultra-fast charging are the icing on the top. And all this at Rs 35,990 makes the OPPO Reno5 Pro a no-brainer for anyone who is in the market for an excellent, no-compromise smartphone!