I'd probably be stumped for words if you were to ask me one headlining feature of the new Samsung Galaxy S10+ (first impressions). Is it the new HDR10+ capable display? Or the ultrasonic in-screen fingerprint scanner? Or the new triple camera setup at the back? Or is it the Infinity-O notch that hides dual selfie cameras? Or the fact that you can get one with a gargantuan 1 terabyte of native storage, packing in no less than 12 gigs of RAM? As I mull over this, let me take you through how the latest torchbearer of Samsung's S series fares as a daily driver.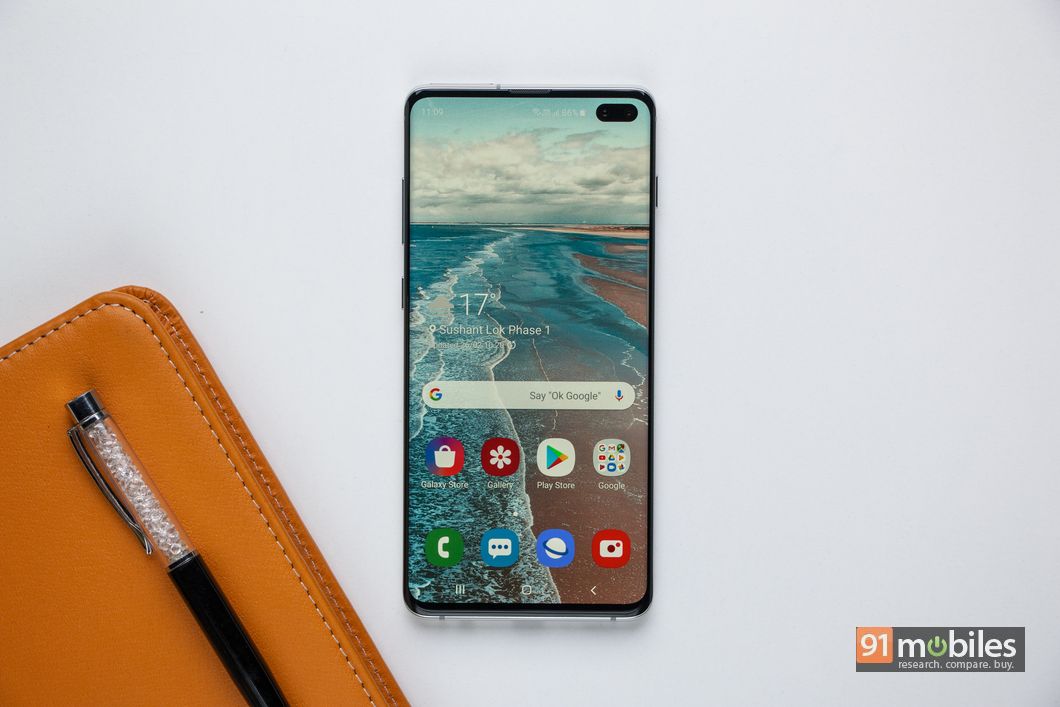 Specs at a glance
Display
Size
6.4 Inch
Resolution
1440 x 3040 pixels
Performance
CPU
Dual core, 2.73 GHz + Dual core, 2.31 GHz, Samsung Exynos 9 Octa
RAM
8 GB
Storage
Internal memory
128 GB
External memory
Up to 512 GB
Battery
Capacity
4100 mAH, Li-ion, Non removable
Camera
Primary camera
12 MP
Secondary camera
10 MP
Connectivity
Network support
Dual SIM 4G
Other options
Wi-Fi, Bluetooth 5.0, GPS
Others
Battery Capacity
4100
Operating system
Android 9.0 Pie
Design and display
Design wise, the Galaxy S10+ seems a more refined version of the brand's previous flagships, the Galaxy Note9 and the Galaxy S9+. Layered with glass on both sides, the mainstay of the S10+ design is the all-screen fascia, which uses what Samsung calls an Infinity-O display…. with the 'O' in that moniker referring to the punch-hole notch.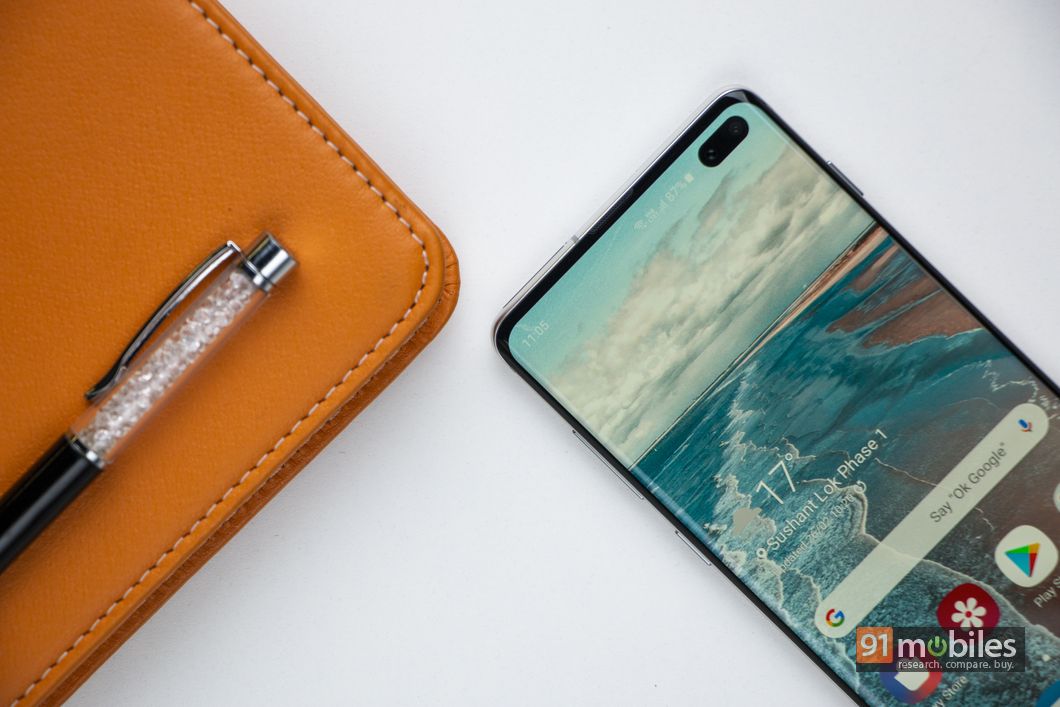 In the case of the S10+, said notch hides not one, but two selfie cameras. While I've gotten used to different kinds of notches on phones, I have to admit that the large hole on one side of the S10+'s screen does take a little more time to get used to as compared to a traditional cut-out or a waterdrop notch, looking like a pair of eyes peering back at times. Samsung has done well to hide it by using dark wallpapers, but the hole does make its presence felt when you change the wallpaper or use apps with lighter backgrounds, such as Gmail for instance. That said, the punch-hole does have a very nifty animation that encircles it while using face unlock.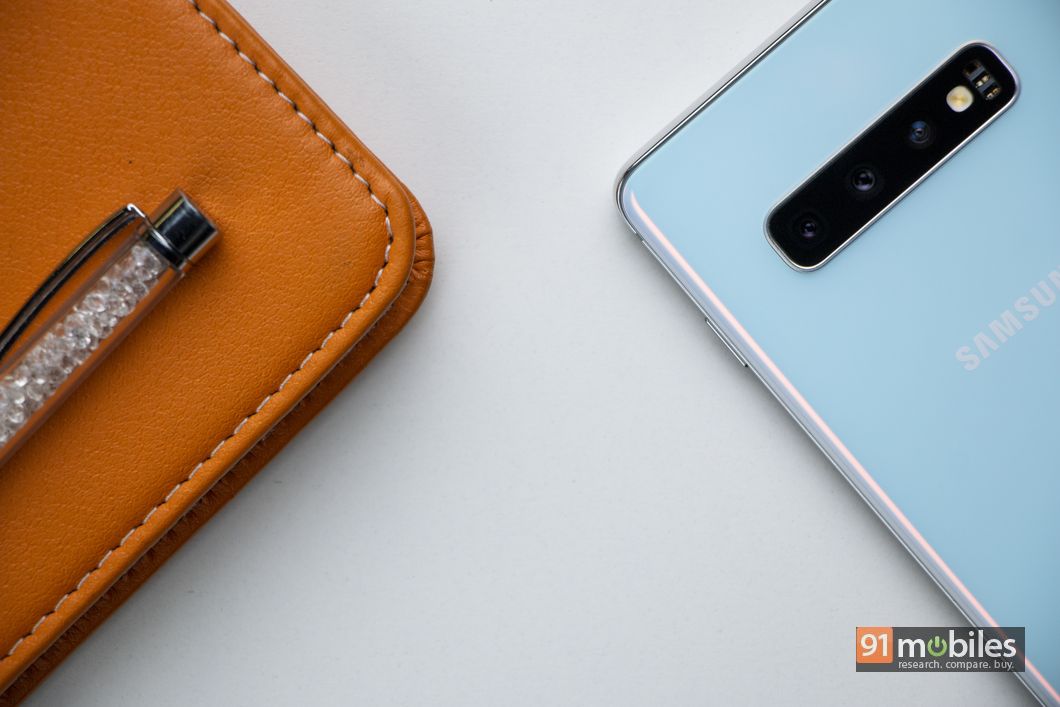 Switch to the rear and the triple-camera module draws attention immediately. The horizontally-arranged cameras are placed inside a module that juts out a little bit, and since it's placed in the centre, the phone doesn't wobble when kept on a flat surface – even though there's a risk of it getting scratched when you do so. The placement of ports and controls is typical for a Samsung flagship, and you even get a dedicated Bixby button on the left. If you were to ask me though, I'd say the star of the show is the 3.5mm headset socket placed on the bottom. Kudos to Samsung for still supporting this interface, despite it being archaic and unsightly. The likes of Apple, Huawei, Google and even OnePlus have all given up on it, but it's good to see that Samsung still wants to give its users the convenience of being able to connect any pair of wired headphones directly to its latest flagship without resorting to a fiddly, easy-to-misplace dongle. Maybe I'm making a big deal out of this (and I'm not even a music buff), but I'm sure many out there would appreciate this feature. In fact, I'm so pleased about the inclusion of the headset jack that I'm going to go ahead and count it as one of the positives.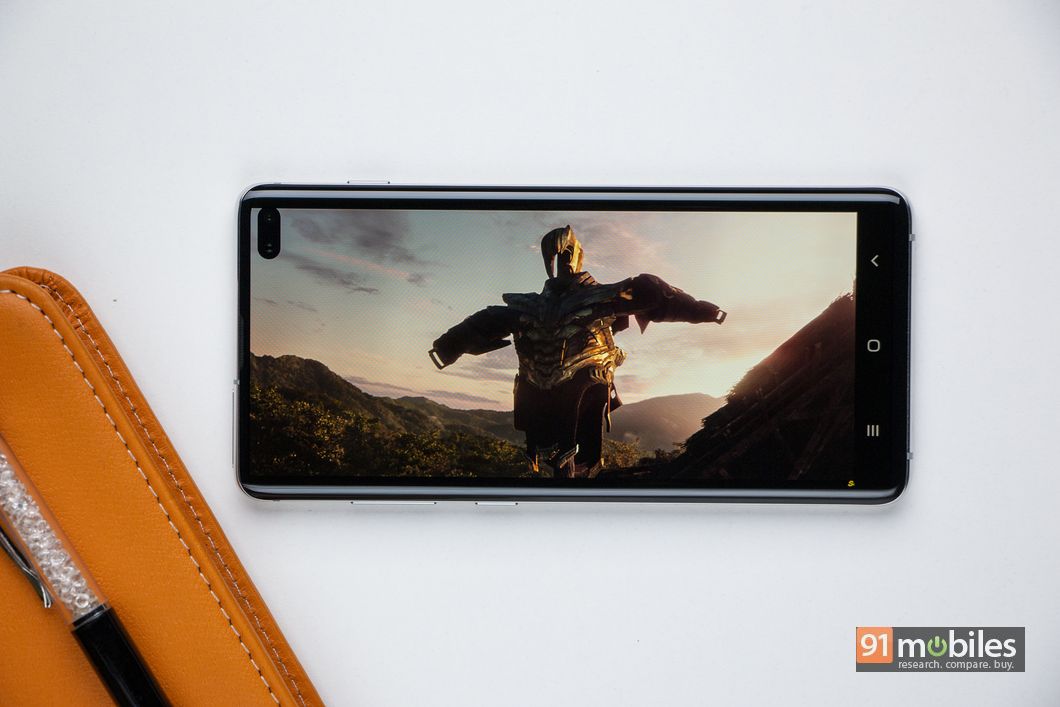 The display is also where the Galaxy S10+ shines. The 6.4-inch, 19:9 display curves on both sides, offers QHD+ resolution, and utilises AMOLED tech. Samsung likes to call this screen Dynamic AMOLED, and that's because the screen on the Galaxy S10+ is the world's first to support HDR10+ on a smartphone. Displays with HDR10+ support (mainly TVs before the Galaxy S10 range came out) can control dynamic range while playing compatible content on a frame by frame basis, and Samsung is actually one of the founding partners of the HDR10+ Alliance. Content encoded in this format is hard to come by as of now, but long story short, buying a Galaxy S10+ ensures your purchase is future proof and you should be able to get a more immersive experience while viewing compatible videos. In any case, Samsung is known for the vivid displays on its phones, and the one on the S10+ is simply the best in the business – offering black blacks, colourful colours and a general sense of happiness when you're watching high-res videos or playing graphics-heavy games. The display gets plenty bright and looks great. In short, a visual treat.
The screen, in fact, also hides another innovation – an in-display ultrasonic fingerprint scanner. Unlike the optical under-display fingerprint scanners found on phones like the OnePlus 6T, which use light to create a 2D image of your fingerprint for authentication, the ultrasonic scanner creates a 3D map using pulses of sound. This tech is supposed to be more secure than optical under-display scanners. In real-life usage, the under-display fingerprint scanner on the Galaxy S10+ works well for the most part. You need to place your finger on the sweet spot for it to work, and it still isn't as fast as good ol' capacitive scanners, but that said, works accurately and speedily. One downside to the ultrasonic fingerprint scanner is that it may not work too well if you have a screen protector installed, but in theory, protectors up to 1.5mm in thickness should work fine. I'm going to put that to the test very soon myself and update this review once I have more on this. By the way, all this discussion about the fingerprint scanner is of no real value if you're just going to use face unlock on the S10+ – the feature is there for you to use and works pretty well, and is quite fast too.


Related read: Samsung Galaxy S10 Ultrasonic fingerprint sensor explained


Samsung Galaxy S10+ design
Cameras
Next up, the all important cameras. Two 12MP, optically stabilised sensors (with one of them being telephoto for up to 2X zoom) mated to a 16MP ultra wide sensor make up the triple cam array on the back, while selfies are taken care of by a 10-meg snapper paired with an 8MP depth sensor. An extensive Pro mode with the option to save stills in RAW, super slow mo video, hyperlapse, Live Focus (Samsung's version of Portrait mode) and food are some of the modes available to shoot in. The Live Focus mode allows you to control the intensity of background blur and even apply some interesting filters, both while shooting as well as post capture.
Then there's the AI-based Scene Optimizer that detects the subject or scene being captured to optimise setting spontaneously, and even a Shot suggestions feature that helps you line up shots and click automatically when you follow its suggestions. I found the latter to be a bit of an annoyance frankly, since it kept asking me to frame my shots differently than what I desired, but I guess it could be useful for some. The Scene Optimizer is definitely more useful, and despite the AI taking a moment to two longer to recognise the scene in the frame, seems to work quite well.
There are tons of other features, such as Flaw detection, motion photos, tracking autofocus, colour filters, AR Emoji, stickers, et al. The Galaxy S10+ can also shoot 4K video at 60 fps, though if you choose a lower frame rate or resolution, you can make use of the video stabilisation that does wonders to control jitter if you're shooting from a moving vehicle or while walking. Not just that, the S10+ can even shoot video in HDR10+. Speaking of video, the footage I captured using the S10+ looked pretty good.
Related read: Samsung Galaxy S10 cameras explained

Before I give you a look at some of the stills I captured using the Galaxy S10+, let me tell you that it's a solid, all-rounder of a shooter. While I think the Google Pixel 3 XL (and the Pixel 3) is a better shooter overall, scoring higher in low light and offering more natural-looking portraits, the Galaxy S10+ excels in almost all shooting conditions and captures excellent images. Here's a quick comparison.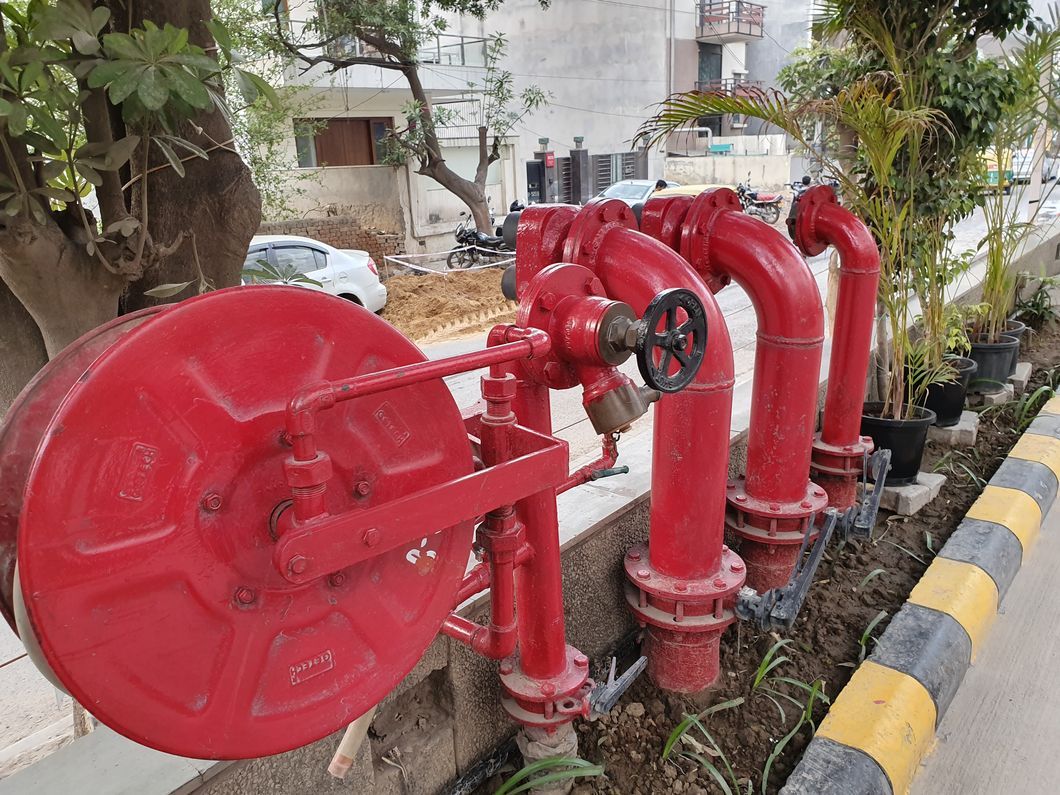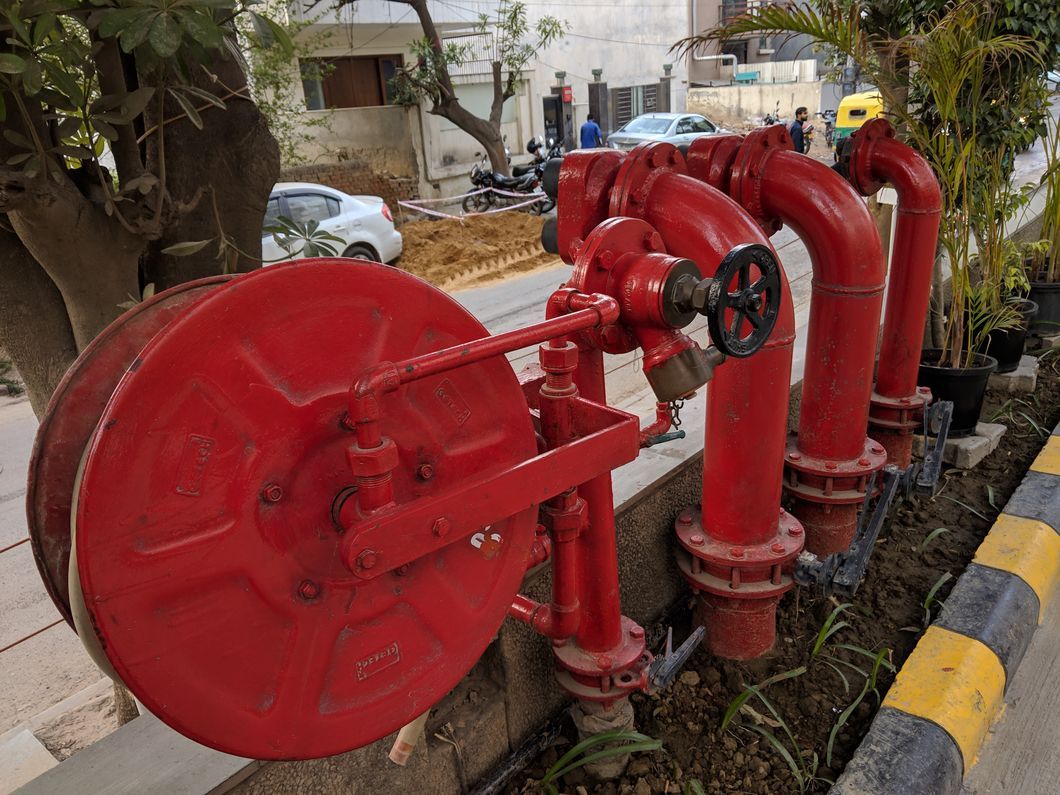 And while I'm on the subject of comparison, here's a look at a couple of shots that show how the Galaxy S10+ shoots in comparison to the Apple iPhone XS Max.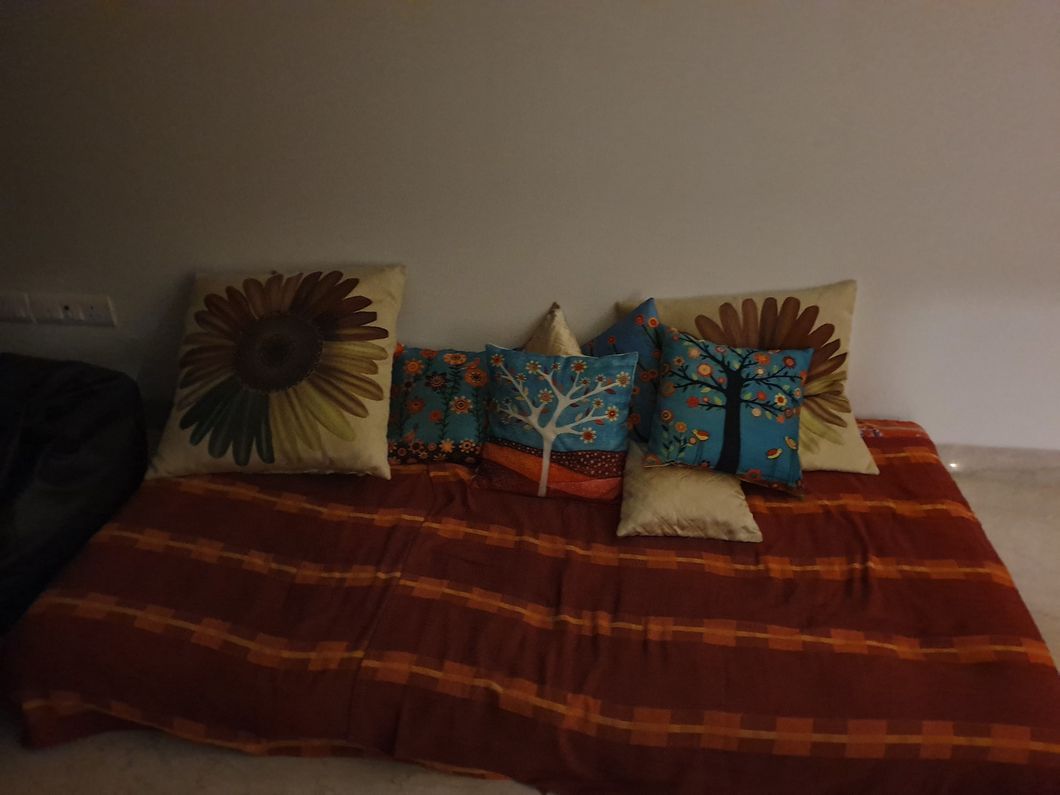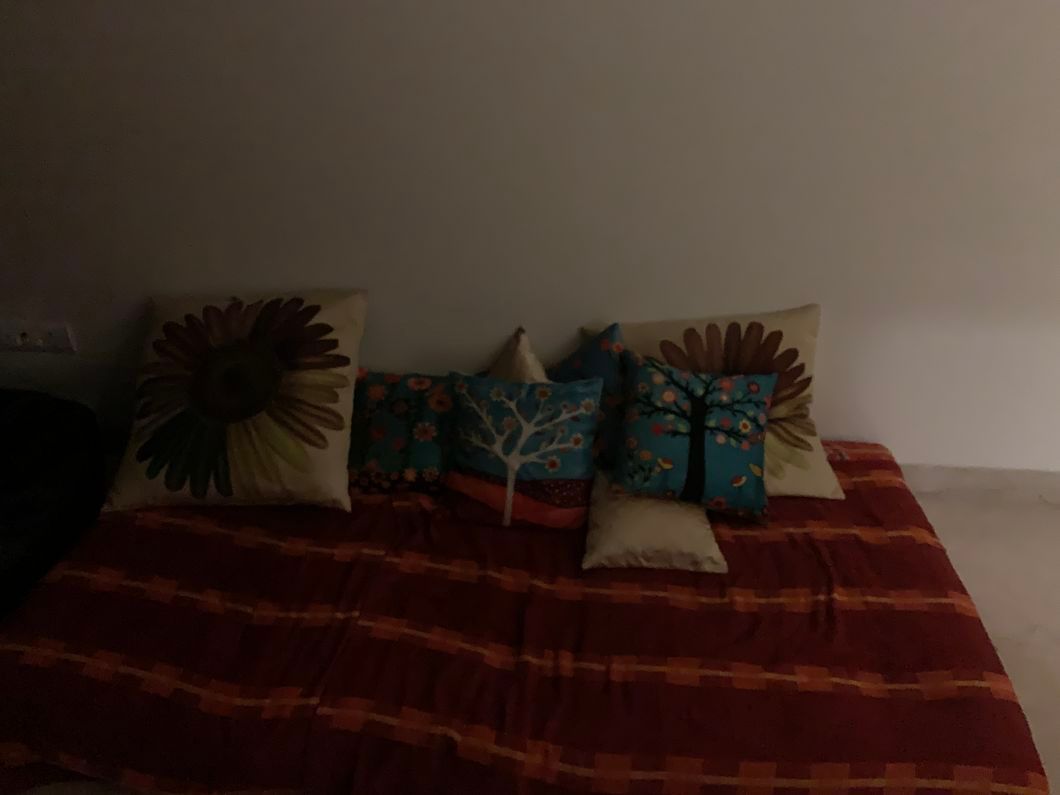 The ultra-wide angle mode is super useful, allowing you to capture a larger area and get more into your frame without moving. As far as selfies are concerned, the 10MP snapper may not be the most powerful out there but captures nice selfies, adding blur when you want it (using the Live Focus mode) and even giving you a wide angle option. A picture says a thousand words, so let me lay out a few million words for you below, in the form of pictures shot using the Samsung Galaxy S10+.


Samsung Galaxy S10+ camera samples
Software
One UI is the name of Samsung's interface that comes layered over Android Pie on the Galaxy S10+, and is an evolved, minimalistic, cleaner version of what used to be Touchwiz once. I can't say I'm a fan of the slightly cartoony icons, but that apart, Samsung's software implementation is quite clean and devoid of feature spam.
Sure, you'll find tons of options in settings, but otherwise, the interface looks neat and doesn't come with too much bloatware – just your usual share of apps from Google, Samsung and Microsoft packed neatly into folders. The preloaded Spotify app is an anomaly though, and just in case you haven't been living under a rock, you'd know that the India launch of this music streaming service is due anytime now. Maybe Samsung and Spotify are in cahoots and planning for a joint launch in India… let's see if that happens.
The Edge Panels are there, and so are the other usual signature Samsung features like Bixby Home, Always-on display, smart capture, game launcher, video enhancer, etc. A new addition is Bixby Routines, which allow you to automate phone behaviour based on triggers that you specify. While power users would appreciate this best, it's pretty simple to create a custom routine that switches your phone to vibrate and changes your lock screen shortcuts to Calendar and Email when you reach office, or switches off data and Wi-Fi, and reduces screen brightness at a predefined time at night.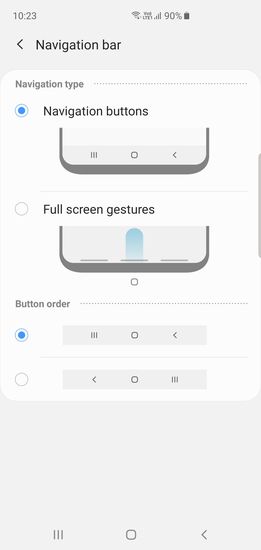 Samsung's implementation of the gesture interface is quite fiddly though, and while I did give it a shot, I quickly switched back to the default navigation buttons. Basically, the gesture interface takes you home when you swipe up from the middle of the bottom of the screen (which is the way it works on most phones), but for going back you have to swipe up from the right, while an upward swipe from left bottom gives you your recent apps. It's a tad confusing, to say the least.
Performance and battery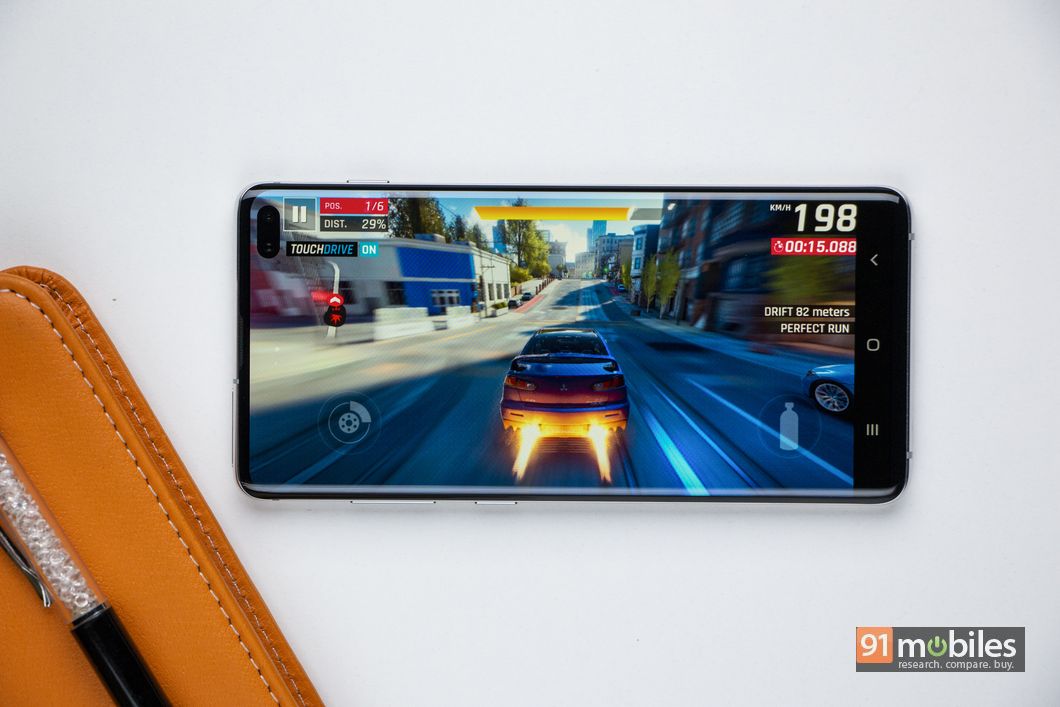 The octa-core, 8nm Exynos 9820 under the hood of the Samsung Galaxy S10+ (folks in the US get Snapdragon 855 instead), mated to 8 gigs of RAM in my review unit, makes mince meat of anything and everything thrown at it, and turns in smooth performance regardless of the app or game at hand. Furthermore, thanks to Vapor cooling, thermals are kept in check, and the phone just gets a tad warm when stressed (read: while playing intensive games). Worth noting that the Galaxy S10+ also comes in a 12GB RAM version. That much RAM is overkill in my opinion, but said variant also offers a whopping 1 terabyte of native storage, which is a world first and despite its crazy high price tag, quite cool to have in your pocket, if only for bragging rights.
There's a 4,100mAh battery inside the Galaxy S10+, though you wouldn't believe that just by looking at the phone – it's just so sleek. After a full day of shooting, and using the phone as a hotspot for about four hours straight, interspersed with a few sessions of listening to music, web browsing and general fooling around, I returned late in the night with about 30 percent juice in the tank. In our video loop battery drain test, the phone lasted 16.5 hours. That's a very good result, and I can safely say that unless your usage is very heavy, the phone's battery should see you till the end of day comfortably. Adaptive fast charging is supported, and the phone also supports two-way wireless charging. That means that not only can the phone be juiced up wirelessly, it can reverse charge other phones (those that feature wireless charging) and other supported gadgets sans wires too, just like the Huawei Mate 20 Pro. The Galaxy S10+ is IP68 certified too, like most other premium flagships.
Verdict
The Galaxy S10+ isn't a revolutionary device, and put simply, takes the best features from its predecessors, adds the latest trends, mixes them well, and delivers a solid, compelling phone that ticks most boxes right. It may not be the best shooter out there (Google, what sorcery have you done with the solitary snapper on the Pixel 3?), or boast features that can make for 72-point headlines, but it does make a strong case for itself. I think the Huawei Mate 20 Pro (review) comes the closest to the Galaxy S10+ as far as competition is concerned, and Huawei's implementation of the triple cameras even looks more capable, and with its 3X zoom, more useful. However, the Mate 20 Pro does lose a few points because of its selfie camera that leaves something to be desired, lack of a headphone jack and its EMUI platform. I could be nitpicking here, but the fact remains that the Mate 20 Pro is still a great choice and the only one among the current lot of premium flagships that can challenge the Galaxy S10+.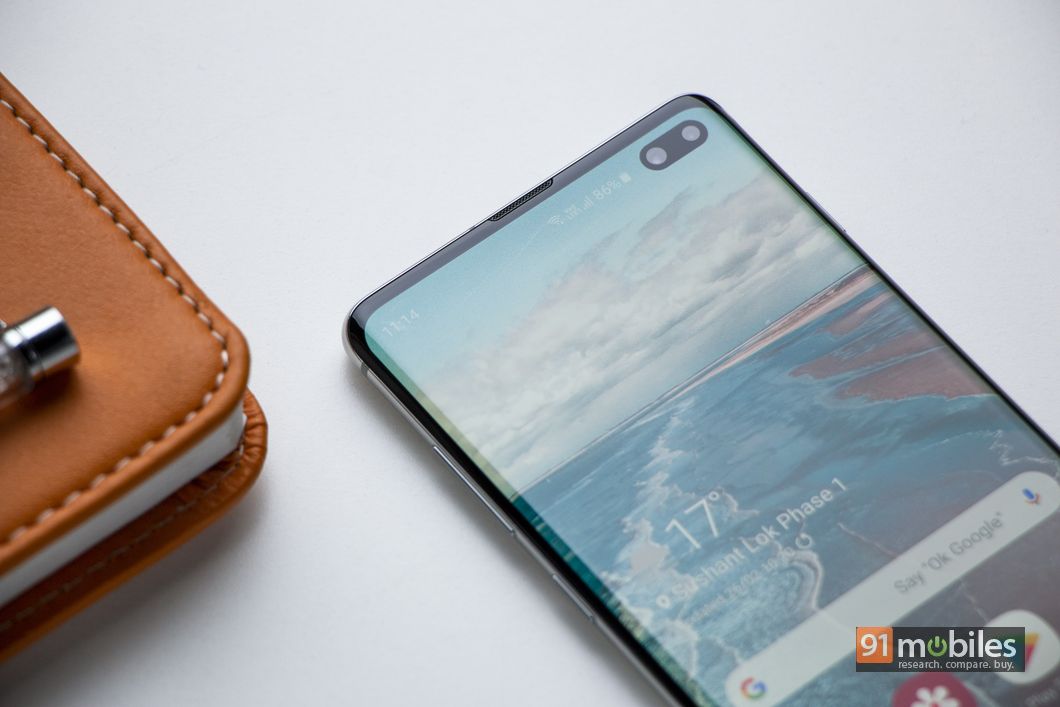 You should also keep in mind that MWC is currently on in full swing, and we're expecting tons of new-age smartphones to come our way soon. The penta-cam Nokia 9 PureView (first impressions) promises to up the photography game, and if the stars and planets align a certain way, we might even see the Xiaomi Mi 9 (first impressions) making its way to India. In short, the Samsung Galaxy S10+ is already facing threat from a battalion of powerful soldiers, and has its task cut out. To answer the question I posed at the very beginning, I still can't think of a single feature that defines the Galaxy S10+. It's just a solid, well balanced combination of good design, capable cameras, smooth performance and good battery life, all inside a package that doesn't come cheap, but for anyone who spends their dough on it, should serve as a faithful daily driver that does most things right.
Editor's rating: 4 / 5
Pros
Superb display
Smooth performance and good battery life
Excellent cameras
Reverse wireless charging and headphone jack
Cons
Just an evolutionary upgrade
Fiddly gesture controls
Pricey


Photos by Raj Rout
Competitors for Samsung Galaxy S10 Plus
| | | |
| --- | --- | --- |
| Samsung Galaxy S10 Plus | vs | Huawei Mate 20 Pro |
| | | |
| --- | --- | --- |
| Samsung Galaxy S10 Plus | vs | Apple iPhone XS Max |