All of us are fans of something, and in our lives, we look for tools that empower our fandom. We recently reached out to our readers and asked them a simple question — What drives your fandom? Among the people we contacted included fashion bloggers, photographers, party lovers, and entertainment junkies. From colours that inspire the fashionista to the streets that capture the awe of an avid photographer, the responses we received from them were as diverse and as they were interesting!
Our phone being such an integral part of our lives is also expected to step up to the task and enable us to do more of what we love doing the most. With people spending more time than ever before with their smartphones, it was only natural that it has also become a powerful tool that fuels their fandom, and the result of this desire for such a smartphone is the newly launched Samsung Galaxy S20 FE — a phone made for the fans!
The FE in Galaxy S20 FE is an abbreviation for "Fan Edition," and Galaxy S20 FE is an all-rounder that excels in every single department and provides the right tools for everyone to drive their fandom.
Want a smartphone in your favourite colour? You get exactly that here!
Looking for a fantastic camera? You've got it!
Longing for all-day battery life and amazing charging speeds? The Galaxy S20 FE is the one to go for!
Always wanted a durable smartphone that can handle the travails of daily life? The Galaxy S20 FE does that as pretty well.
Colours for the fashion aficionado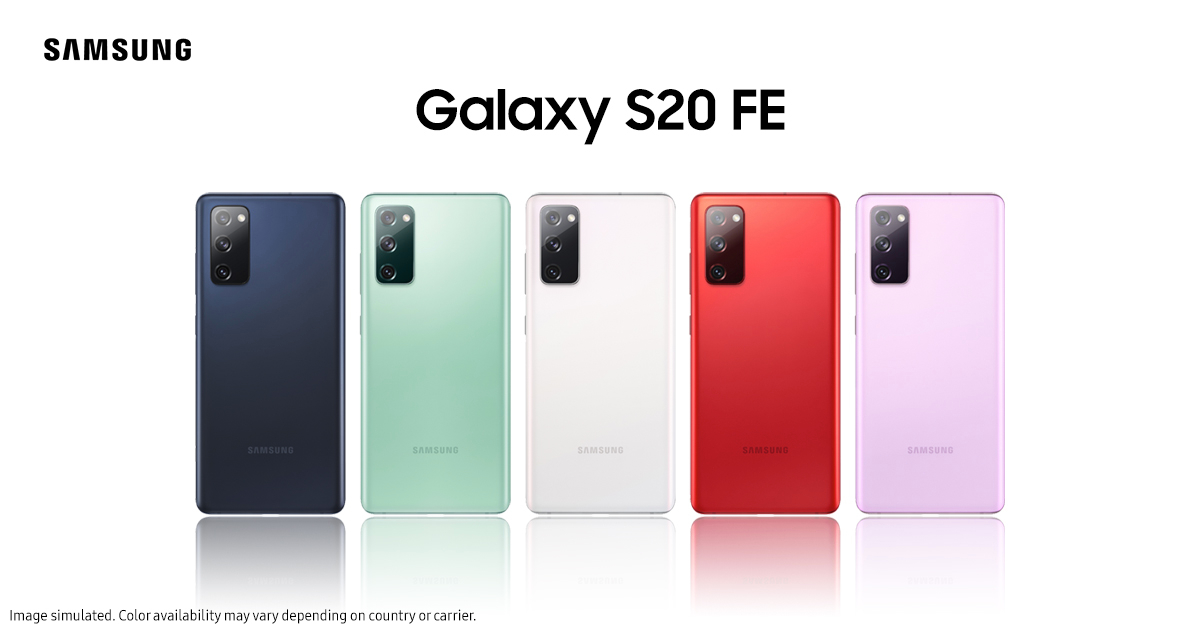 With as many as five different colour options to choose from, the Samsung Galaxy S20 FE can easily match anyone's style and will definitely turn heads. The five colour options on offer include Cloud Navy, Cloud Lavender, Cloud Mint, Cloud Red, and Cloud White. Your phone almost never leaves your hand, so it should be a seamless addition to your style.
Pro-grade Triple-lens Camera for the photography fan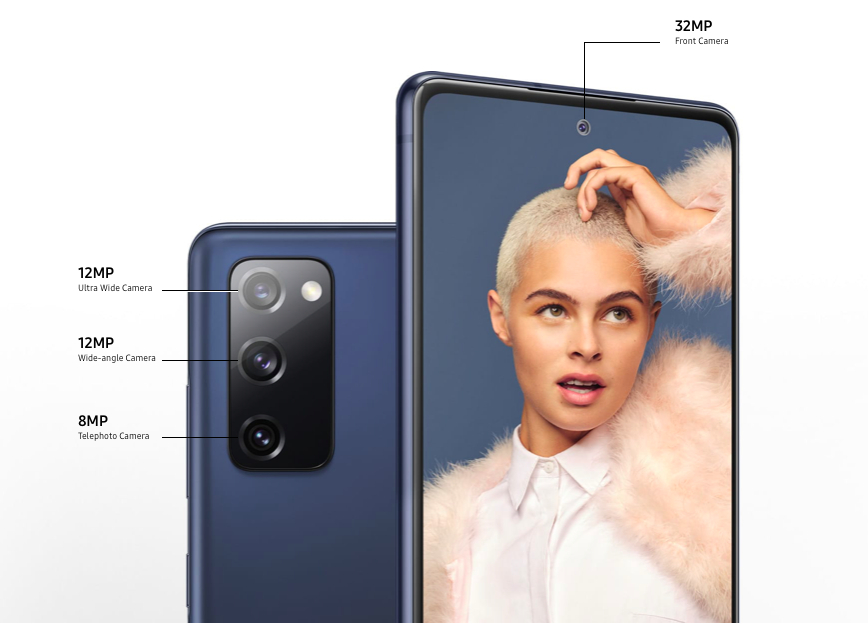 Triple-lens Camera on the Galaxy S20 FE lets you get that professional, #nofilter-worthy shot with ease. Frame up the scene with the wide-angle camera, then go wider with the ultra-wide camera or zoom in up with 3x optical zoom on the telephoto camera. Galaxy S20 FE uses a 32MP high-resolution camera that promises high quality, Pro-grade selfies. Galaxy S20 FE also gives you VIP access even from the back row — 30X Space Zoom lets you zoom from one side of the room to the other and the combination of 3x optical zoom and 30x Super Resolution Zoom let you get a close-up on the scene. Galaxy S20 FE also gets the revolutionary Single Take feature that allows you to take videos and photos of the same scene, all with a single click. Then there is the impressive Night Mode that will make sure that you can capture a variety of shots in lowlight conditions.
For the fans of outdoors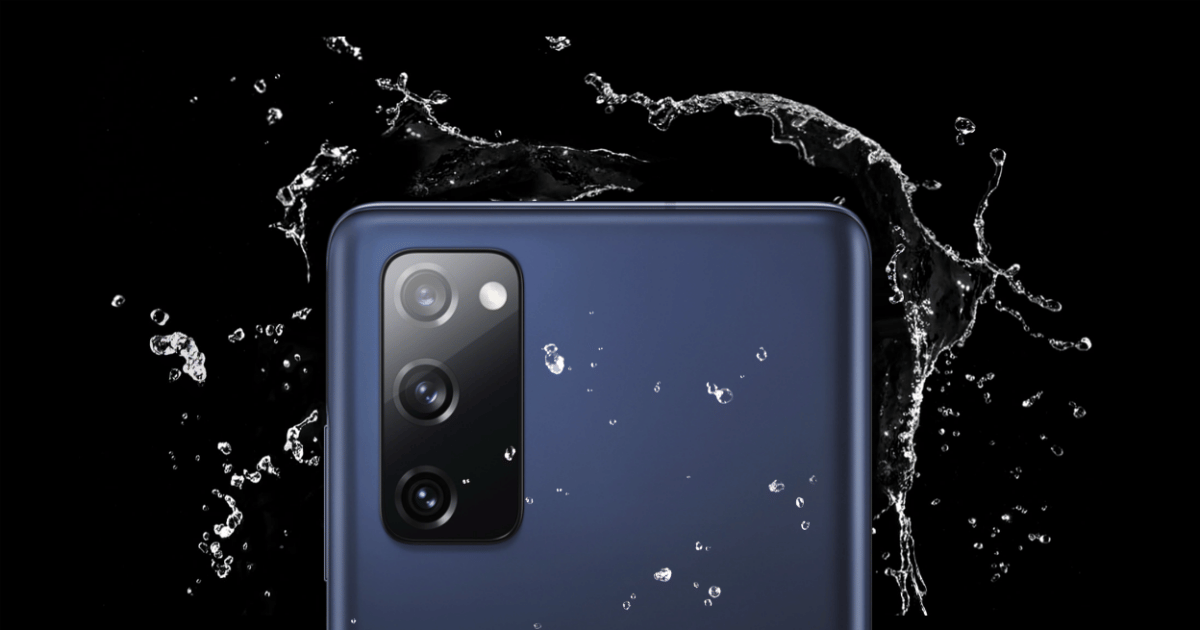 Love the outdoors a little too much? Chances are high the same isn't the case with your existing smartphone. This is precisely why you deserve an upgrade to the new Samsung Galaxy S20 FE. With IP68 rating for water- and dust-resistance, worrying about your phone when you're out exploring the wilderness in pouring rain should be the least of your concerns.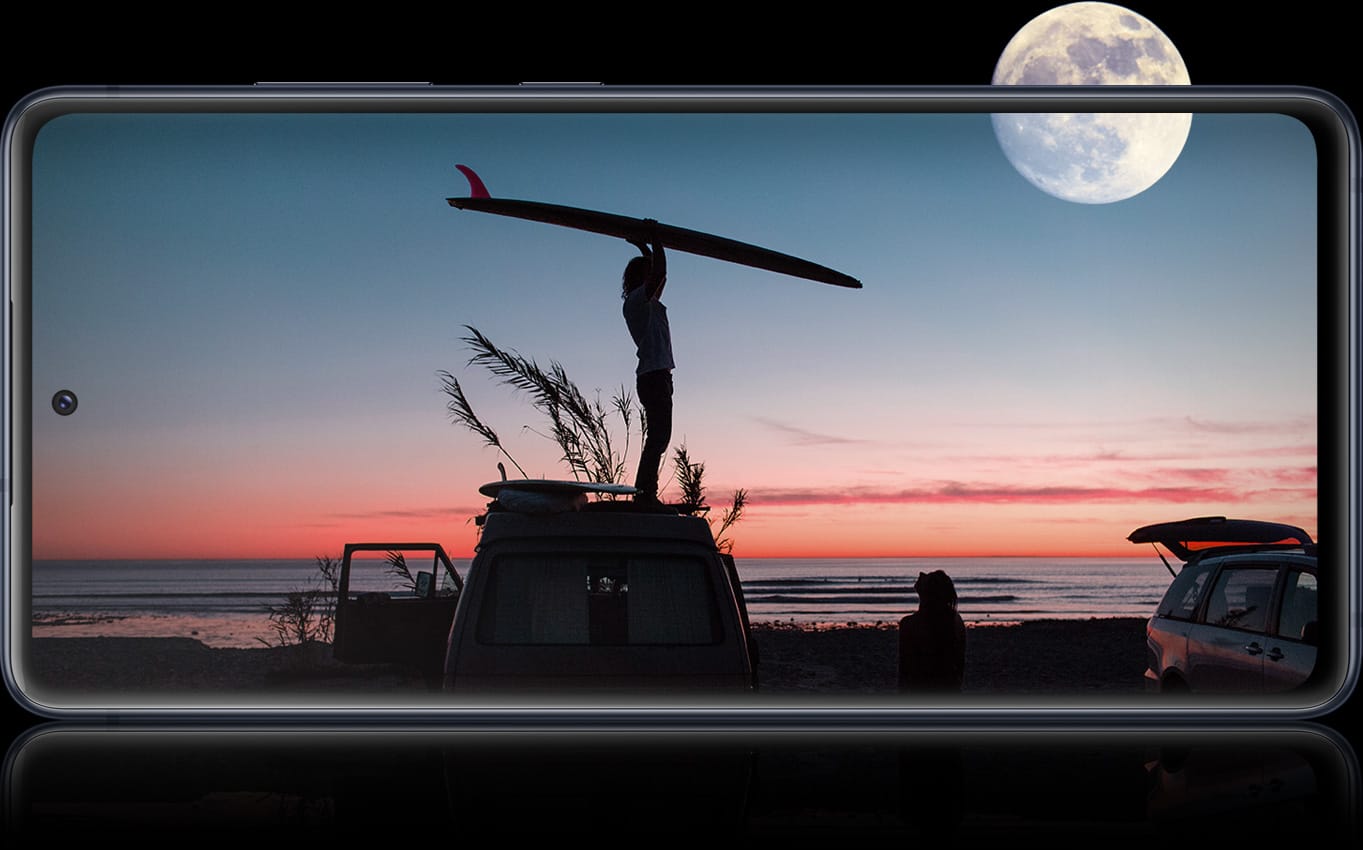 Add to that its massive 4,500mAh battery and the fear of running out of power will be the least of your worries when you use the Samsung Galaxy S20 FE. With support for fast charging, in the improbable event of you ending up with the dreaded low battery message, you can be up and running within minutes!
A binge-watching fan's delight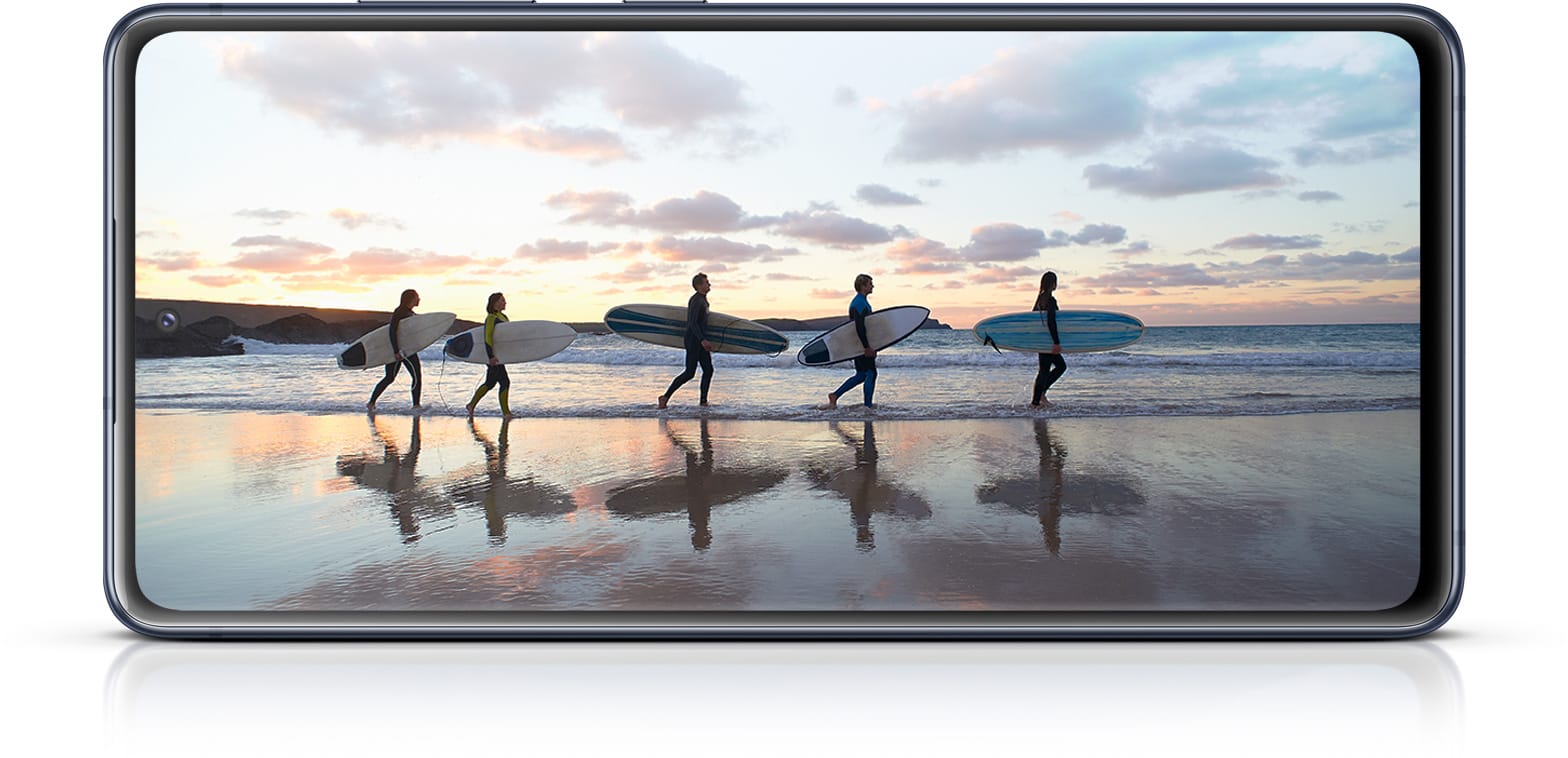 The massive 16.40cm (6.5-inch) FHD+ Super AMOLED Display on the Samsung Galaxy S20 FE supports 120Hz refresh rate. Not only does this make the smoothest smartphone in its category, but the large size of the display also makes the phone your perfect content consumption tool. Apart from letting you binge-watch your favourite shows, the high-quality display allows you to have an immersive gaming experience.
"How much does it cost? And when can I get my hands on it?"
With the amazing colours on offer, camera capabilities like no other, and performance that will blow your mind, Samsung Galaxy S20 FE is a smartphone that is hard to match. The handset is a great option for anyone looking for a power-packed smartphone that is perfect for photography, amazing at multitasking, and matches their style!
What makes the smartphone even better is the price tag: you can get the Samsung Galaxy S20 FE for just ₹49,999. People who purchase the Galaxy S20 FE now will get Samsung Shop benefits worth ₹4,000. Moreover, if you buy it using an HDFC Bank credit or debit card, you will get cashback of ₹4,000 on the device. These offers bring down the effective price of this fantastic smartphone to just ₹41,999! What's more, you get four months of free access to YouTube Premium as well when you buy the Samsung Galaxy S20 FE.
With amazing features, an awesome price tag, and irresistible offers, Samsung Galaxy S20 FE is the perfect smartphone for the passionate fans who want nothing but the best. If you want to know more about it visit: https://bit.ly/3nVaC3g