Close all your unused apps.


Closing all the apps which you are not using saves a lot of memory usages which can be utilized by other apps to make it run faster.




Clean all the app cache



Download Clean Master software from the Play store (here)

Press Junk Files and let it do its work

After that press on Phone Boost option.




Disable the Animations


Go to "Settings"

Then Go to "About phone"

Tap on " Build Number" 7 times.

Then Go back to settings and Tap on " Developer Option"

Scroll Down to "Windows Animation Scale". as shown in the Image below

Tap on "Animation Off".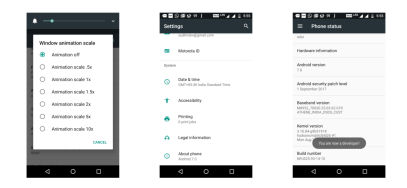 You can check the complete specs of this phone: Vivo Y15 2019