"The 1More iBFree is a fitness-focused Bluetooth IEM which comes with IPX4 certification"
With more and more phone manufacturers disassociating themselves from the headphone jack, Bluetooth headphones have become a necessity for any audio-head in today's day and age. Thankfully, there are some audio manufacturers which don't expect you to splurge your life's savings on a pair of Bluetooth earphones. One such manufacturer is 1More, whose budget IEMs have consistently impressed us with their stellar sound quality and good designs. Recently, the company launched the 1More iBFree earphones, a pair of in-ear type Bluetooth IEMs geared towards the active audiophile. Having spent a few weeks testing them, here are my two cents on the earphones.
Design and Comfort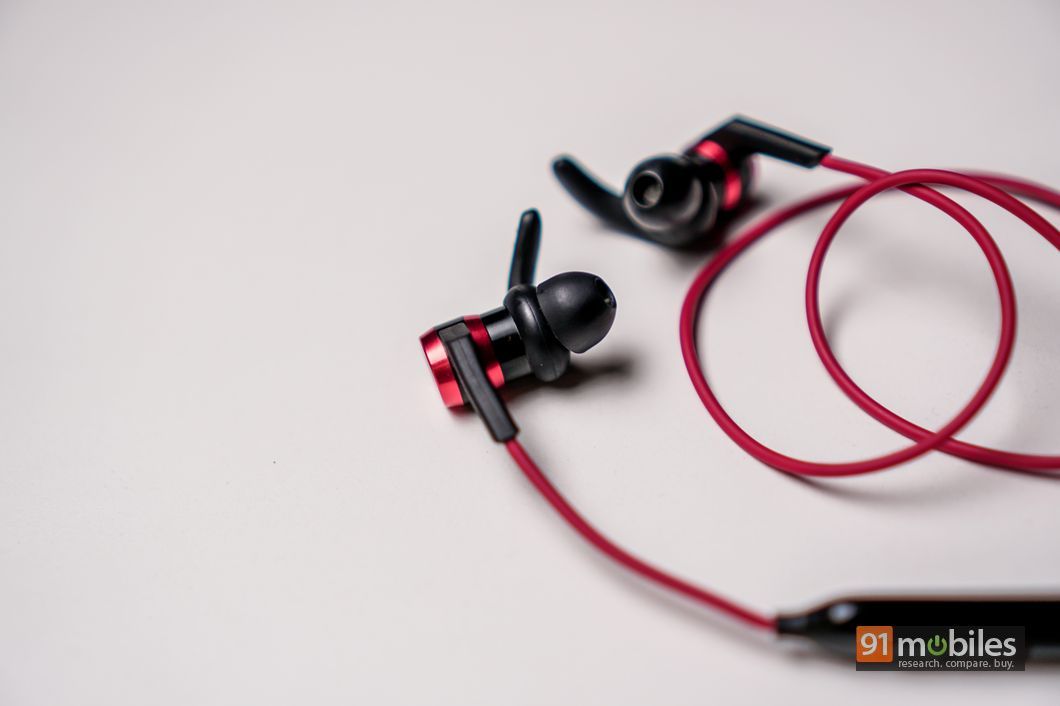 1More has a reputation for providing consumers with cost-efficient products which don't look or feel cheap. The iBFree Bluetooth earphones carry forward the company's legacy and feature a stunning design which employs a mix of plastic and metal in its construction. As I mentioned previously, 1More is targeting fitness enthusiasts with the iBFree and therefore, the earphones look sporty and come bundled with a bunch of wingtips of different sizes. My review unit came in a red colourway, and buyers also have the option of picking up the earphones in blue, green or grey.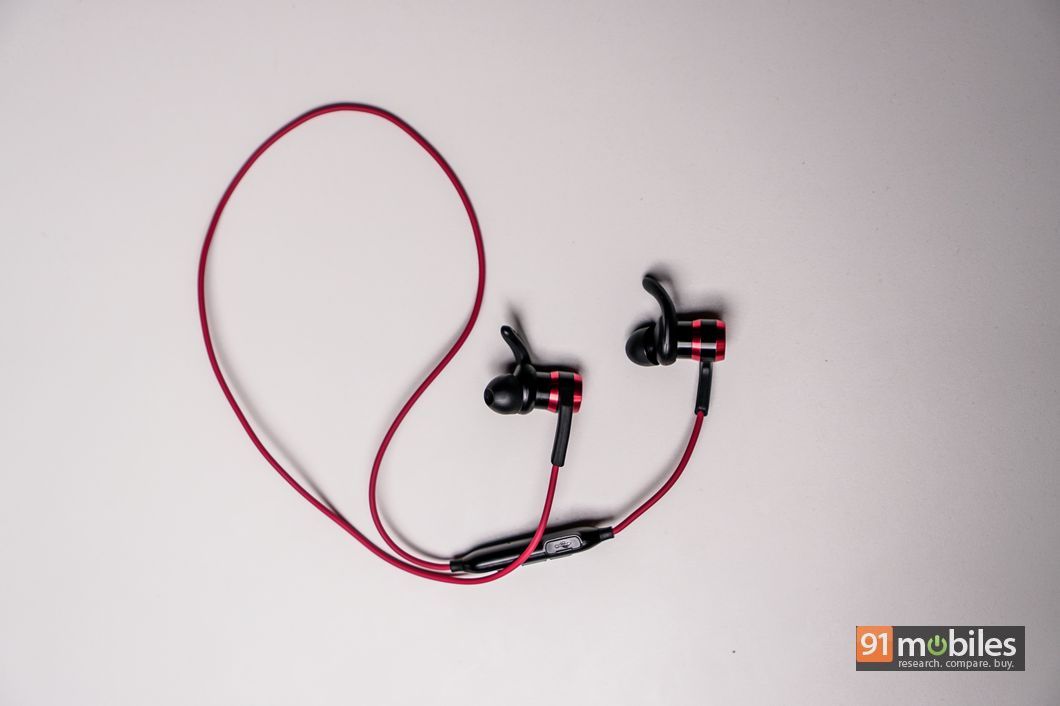 The individual earpieces are joined together by means of a rubberised cable which sits around the user's neck whilst working out. The cable has been constructed out of soft TPE material and therefore, doesn't itch when positioned around the neck. Furthermore, in order to make the earphones unobtrusive during a workout, 1More has designed them to be feather-light, and they weigh in at just 14 grams. As far as the fit is concerned, the angular ear tips attain satisfactory depth inside the ear and the presence of wingtips ensures that the unit stays anchored inside and don't pop out during a workout. Lest I forget, the 1More iBFree earphones also ship with IPX4 certification for protection against dust, water, and sweat, making them ideal for the sweatiest of workouts.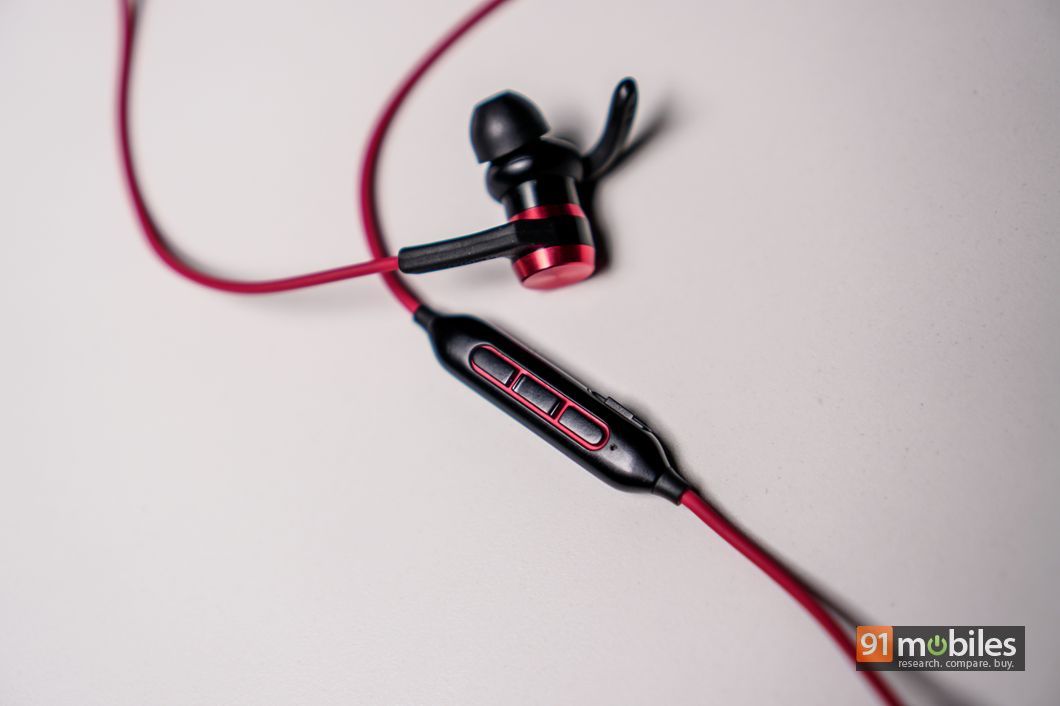 The earphones also ship with an in-line remote, allowing one to control their music on the fly. The control pod has been constructed out of plastic and comprises three buttons and an LED indicator. The in-line controls are compatible across both iOS and Android platforms and allow you to play/pause a track, increase/decrease the volume or skip forward / backward to a new track.
Performance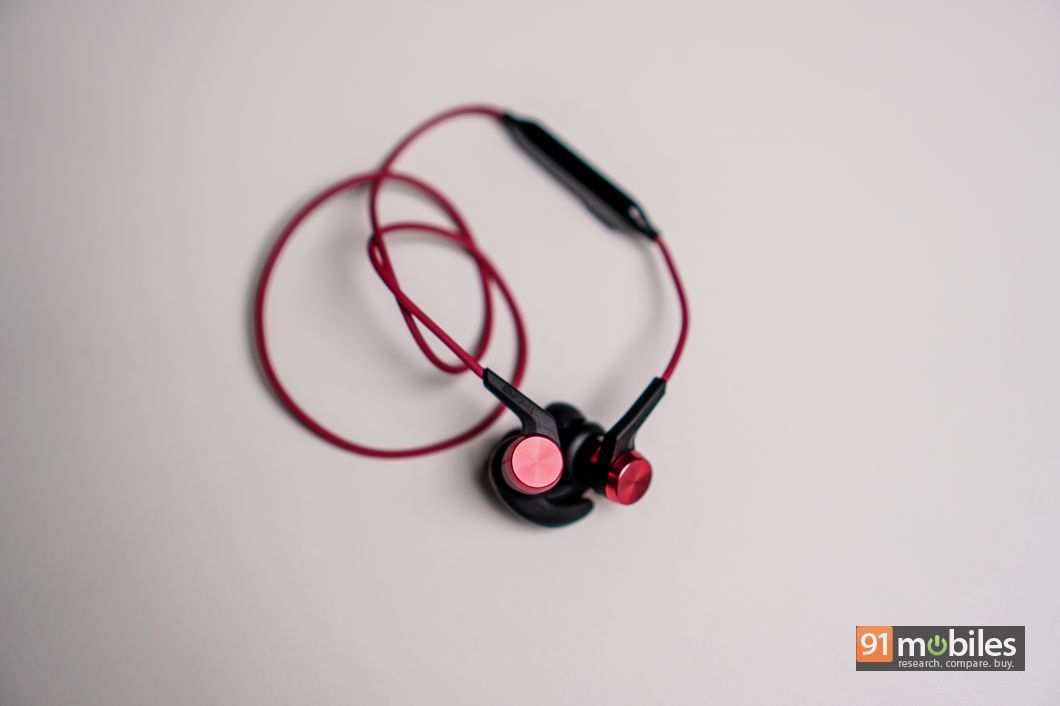 Being a pair of fitness-focussed Bluetooth earbuds, I was expecting the 1More iBFree to pack a mighty punch in the low-end. Much to my surprise, the bass is perhaps the weakest link of the iBFree and therefore, if you listen to a lot of EDM music while working out, you might find the earphones somewhat lacking. As of late, a huge chunk of my playlist includes songs from the hip-hop/EDM genre and therefore, the iBFree did leave me wanting for a bit more oomph in the low-end. However, the earphones more than make up for it by offering clear mids and detailed highs. Bishop Briggs' River, a song which involves a mix of guitars, high-pitched vocals and kick drums shines a light on the earphones' qualities. The vocals sounded lush and the notes from the guitar didn't come off as shrill, even at higher volumes.
Unlike most budget Bluetooth earphones I've tested, the 1More iBFree feature support for Qualcomm's AptX codec, ensuring buyers can get CD-like quality over Bluetooth. Moreover, the earphones boast a relatively wide soundstage too (compared to other IEMs) and while you won't be able to identify all spatial cues in a song, you will feel as if the sound is surrounding you.
One of the biggest drawbacks of investing in a pair of Bluetooth earbuds is having to carry an additional cable to charge them. Thankfully, with the iBFree's, you won't have to hunt for wall plugs all that often as the earphones boast an impressive eight-hour battery life. Moreover, during my testing, I didn't come across any connectivity issues either and the call quality via the built-in mic was spot on too.
Verdict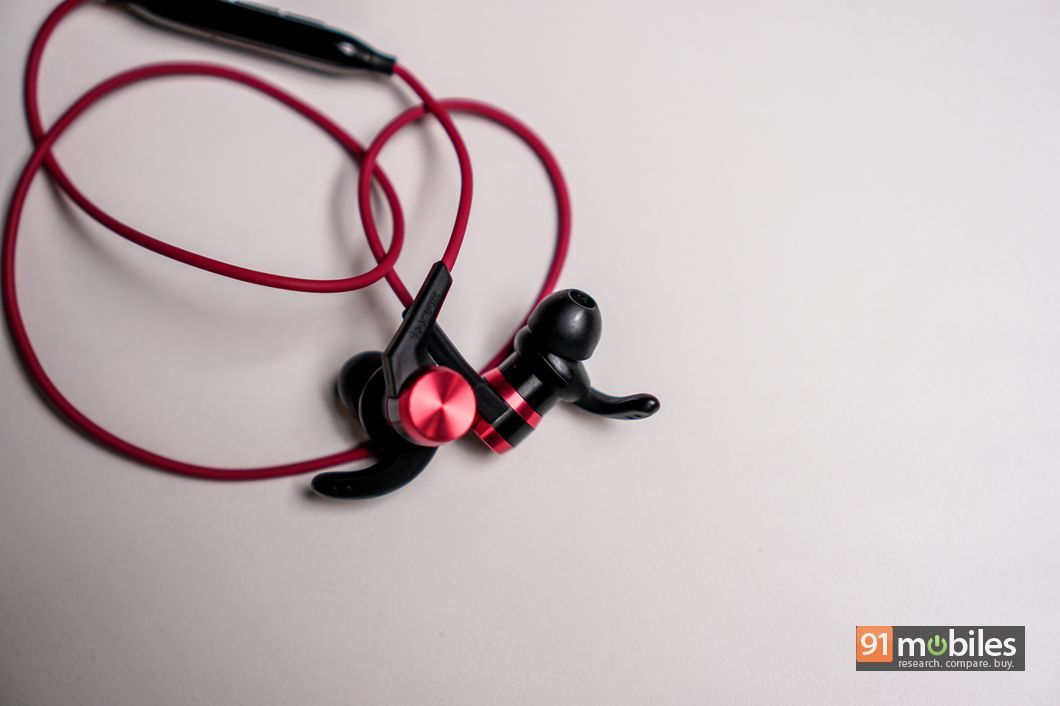 Yes, you should definitely pick up a pair of 1More's iBFree if you're in the market for a budget Bluetooth earbuds. The earphones retail for Rs 3,299 and for the price, ship with a fun sound signature and are a joy to listen to, despite their shallow bass output. Coupled with their comfortable design, support for the AptX codec and impressive battery life, the 1More iBFree tick most of the boxes and therefore, get a solid recommendation from me.
Editor's rating: 3.5 / 5
Pros:
Comfortable design
IPX4 certification
Fun sound signature
Impressive battery life
Cons:
Bass output leaves something to be desired
Photos by
Raj Rout