"The Logitech X100 is an affordable Bluetooth speaker that comes in a variety of funky colours. Here's our review."
When it comes to convenience and portability, Bluetooth speakers offer an unmatched experience. You can pretty much carry them around anywhere, whether it's to a friend's place or to an outdoor barbecue. There's plenty of choice if you're in the market for one, with different shapes, sizes and price ranges to consider. Logitech, known worldwide for its quality accessories and audio devices, recently launched the X100. The colourful little Bluetooth speaker is as cute as a button, and aims to bridge the gap between price and quality. Here's how it fared in our review.
Adorable, colourful and sturdy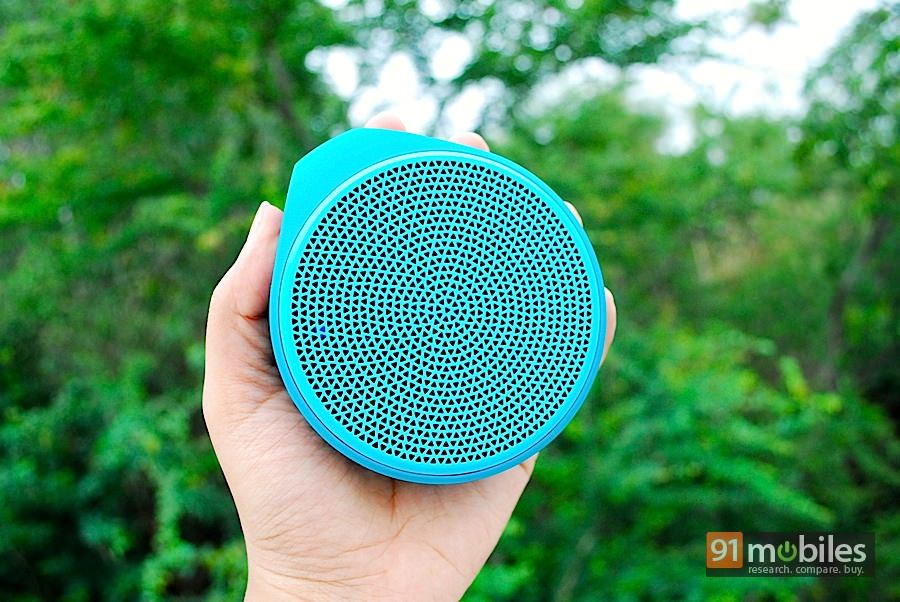 The Logitech X100 is unlike any Bluetooth speaker we've ever seen. It's literally palm-sized, encased in a round case that measures a mere 1.5-inches in thickness and under 3.4-inches in diameter. Logitech sent us a green unit for review, but the colour is more like cyan. The speaker offers a two-tone finish, and you can get it more colourful versions like yellow and purple, orange and blue, and grey and black.

There's not much in the box – you only get a lanyard, a micro-USB cable for charging (but no charger) and a user manual.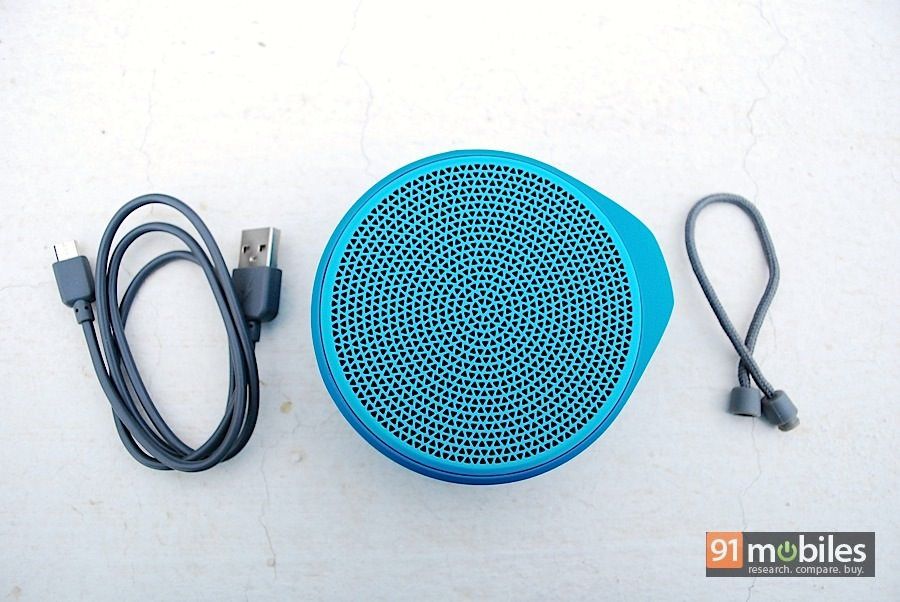 The speaker sports a perforated grill on top, which is a shade lighter than the rest of the body. There's a single LED under the grille, that turns blue when connected, and purple when charging.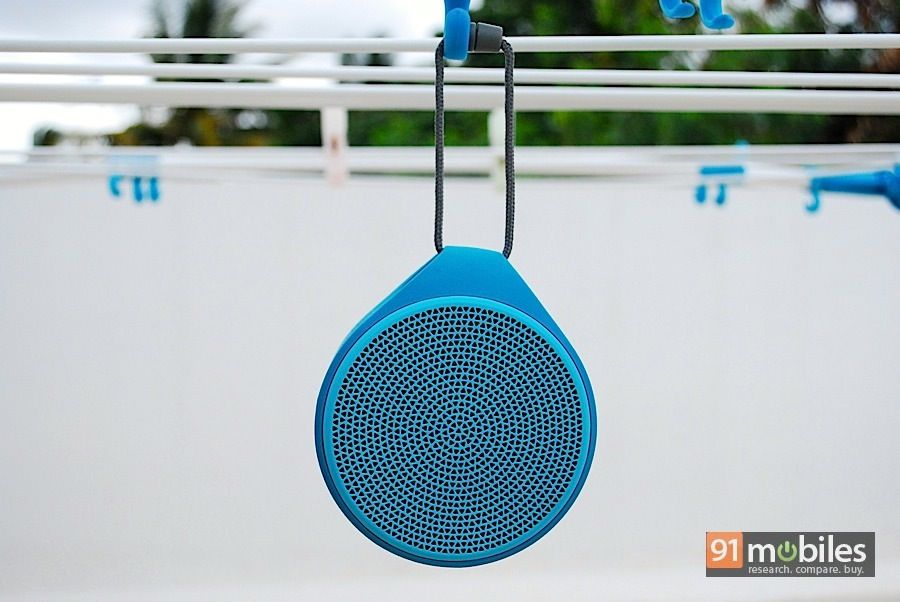 The speaker is covered with a soft-touch rubberised material. It feels quite solid, and looks like it may survive an accidental drop or two. Around the side you'll find a small raised handle through which you can attach the lanyard. The cable itself is corded, but the two connectors are made of a flimsy plastic, and don't seem very reliable.
Sitting flush with the side is a power button. Next to it are three additional buttons, highlighted with a circular border, for volume up, Bluetooth, and volume down, in that order. The power button requires a bit of a firm press to turn on, but the others offer a reassuring clickety sound. A little ways around the edge you'll find a 3.5mm audio jack and micro-USB port.
Easy-peasy pairing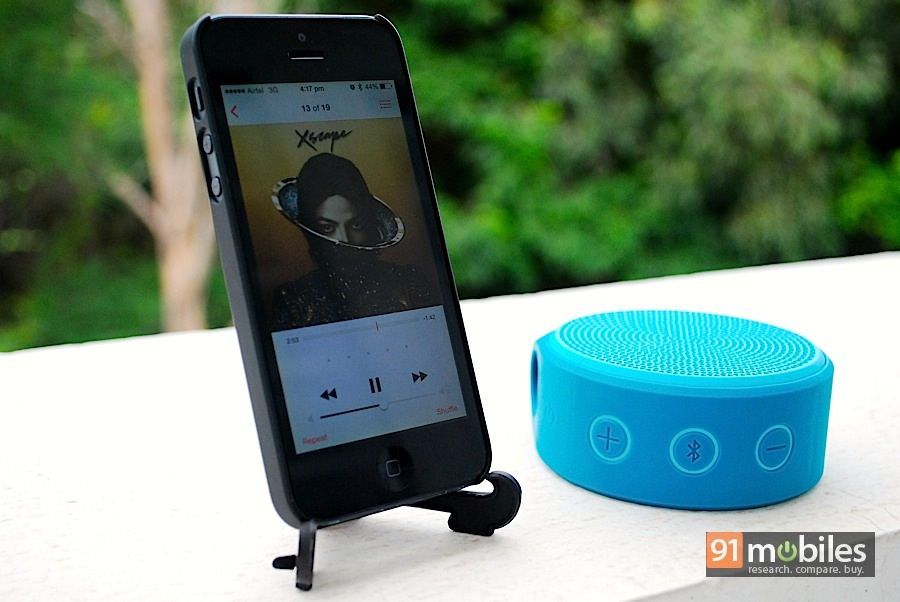 Pairing the speaker was very easy. All you need to do is power it on, and then press the Bluetooth button. The speaker is detectable immediately, and pairs with a single click. There's no NFC, but you can always attach a device via the 3.5mm audio jack, although you'll have to use your own cable for that. We paired a couple of smartphones, a tablet and a laptop with the speaker, and it each time was a hassle-free experience.
The little guy can sing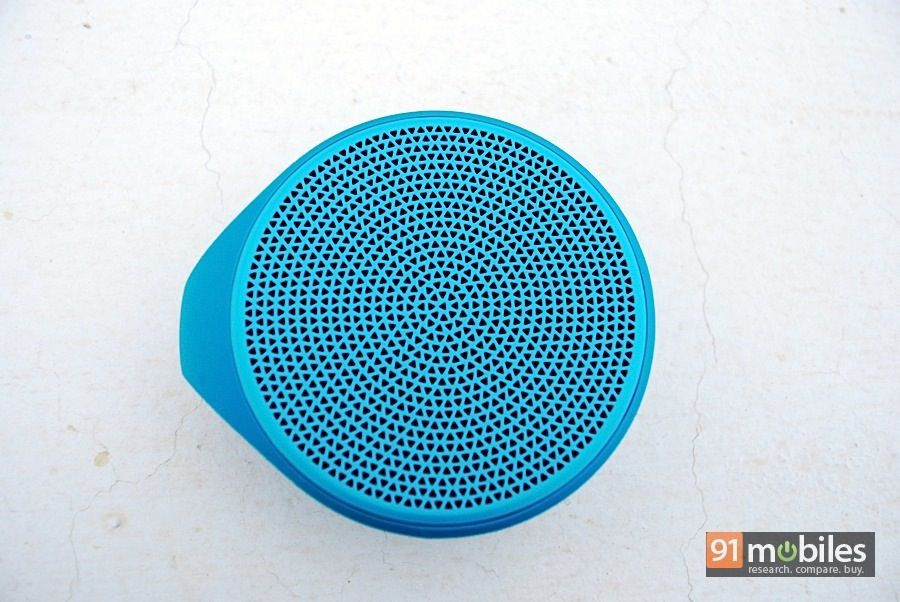 For a speaker as tiny as the X100, we expected average sound, at best. Well, we were in for a pleasant surprise. The single 2.5-inch full range speaker offers decent bass and highs that aren't tinny. Sound doesn't distort at high volumes, and mids are clear too. For its size, the speaker is remarkably loud, and can easily fill a room with sound. Listening to music is a pleasurable experience, and the speaker is great for watching videos and movies too. You're not going to get the depth and bass you're likely to find on high-end speakers, but it's still better than the average portable speaker.
The X100 also has an inbuilt microphone, and can double up as a speakerphone in a pinch.
Disappointing range, but good battery life
Logitech says that the X100 offers 5 hours of music playback, but we got better results in our battery rundown test. We paired the speaker via Bluetooth and looped a playlist at 70% volume, and it was still going strong 8 hours later. Connecting via the aux input should translate into even better battery savings.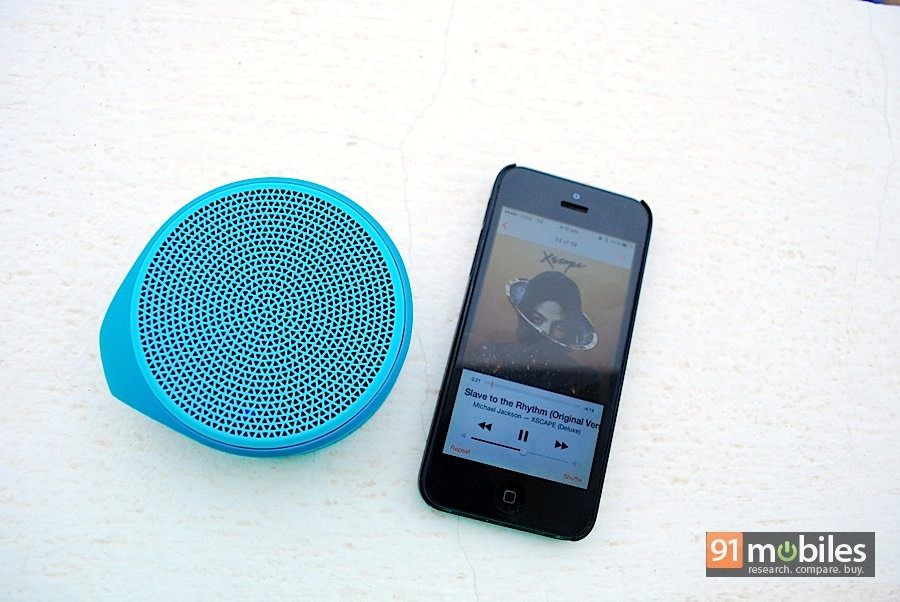 The one area where the Logitech X100 needs improvement is range. The speaker advertises a range of 30 feet, but we found audible distortion after a distance of 10-15 feet. The problem gets even more aggravated if there's an obstruction like a door or a wall between. While the X100 will give you the benefit of wireless connectivity, you'll need to keep the speaker next to your connected device if you want an interruption free audio experience.
Verdict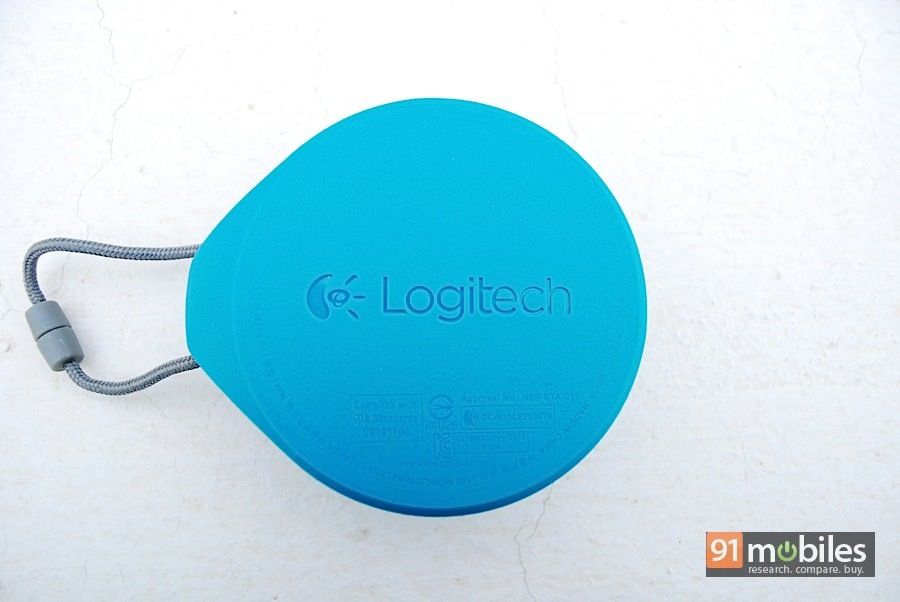 For it's asking price of Rs 2,995, the Logitech X100 is a tidy package. The Rapoo A3160, which we reviewed earlier, tops the list with impressive battery life and decent audio quality, but is nearly double the price at Rs 4,999. The Astrum Symphony BT-027N, another Bluetooth speaker from a relatively unknown brand, is priced at Rs 3,200 and was very average in our review. The Logitech X100's superior audio quality comes as an added bonus, and we can forsee many folks using it as a companion accessory to a laptop, or carrying it around for a small get-together or picnic. The lack of included accessories and poor range are the only areas where we can fault Logitech, and they're easily forgivable, when you take everything else into consideration. We'd heartily recommend the Logitech X100 to anyone looking for a value-for-money Bluetooth speaker.
Price: Rs 2,995


Editor's rating: 9 / 10


Pros:
Cute, colourful design
Lightweight and ultra-portable
Great audio quality
Easy to pair
Affordably priced
Cons
No charger or audio cable in the box
Doesn't offer NFC
Poor range