We haven't seen too many flagship phones this year that have impressed us with their prices. Even OnePlus, once known as a "flagship killer", has been steadily increasing the prices of its high-end phones over the years. Earlier this year, the Realme X50 Pro looked great with its flagship-grade specs and affordable prices. Towards the end of the year, Xiaomi managed to pull a rabbit out of its hat with the Mi 10T and Mi 10T Pro, which are two flagship phones with impressively aggressive price tags. They make the OnePlus 8T look expensive, but that does not necessarily mean the OnePlus flagship has lost the game. In fact, a good part of me would still go for the OnePlus 8T.
I've been using both the Mi 10T Pro and OnePlus 8T for the past few days. I've been comparing the two devices on a number of facets – design, display, performance, cameras, and battery life. At some point, I found that the Mi 10T Pro offers a crazy good deal for its price, but the OnePlus 8T felt like a more practical phone. Here's why.
Both offer premium designs, but OnePlus 8T offers better in-hand feel
The Mi 10T Pro and OnePlus 8T are both premium-looking phones with glass on the front and back, edge-to-edge displays, and so on. They even look similar, by which I mean they both look a little Samsung-like with a rectangular rear camera module and choice of colour. But the Mi 10T is a thick and heavy phone, which doesn't make it easy to hold with one hand for a long period of time. It is also extremely glossy and reflective, attracting tons of fingerprints and dust during the day. The OnePlus 8T is lighter and slimmer, which made it my instant go-to device when I needed to browse through social media or watch a quick video on YouTube. OnePlus 8T's design is nothing unique or spectacular, but the in-hand feel and comfort make it convenient to use.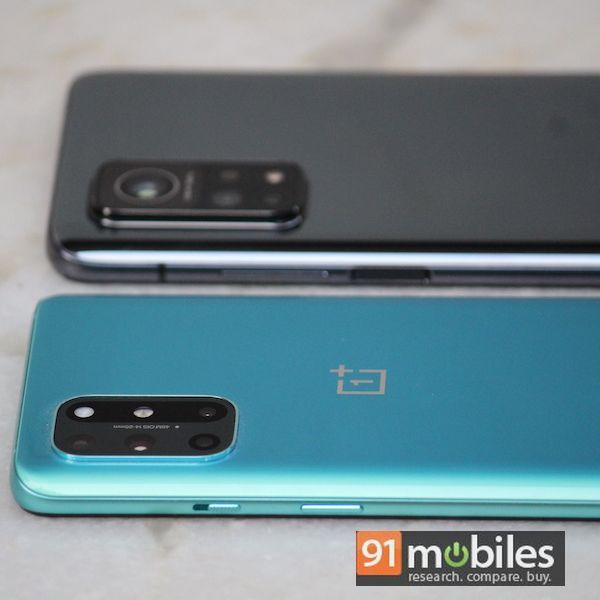 Mi 10T Pro has a terrific LCD display, but it's still LCD at Rs 40,000
The Mi 10T Pro has an excellent LCD display and Xiaomi has made sure you get a high-quality panel, which was important since many would have preferred an AMOLED screen at this price point. The Mi 10T Pro's display offers rich colours, which can sometimes trick you into believing it's an AMOLED screen. Viewing angles are good and so are brightness levels. But it misses the inky blacks that one expects to see with AMOLED screens. The 144Hz refresh rate also feels buttery smooth and Xiaomi has played it smart by offering seven refresh rates to switch between depending on the content, which leads to better battery life as well.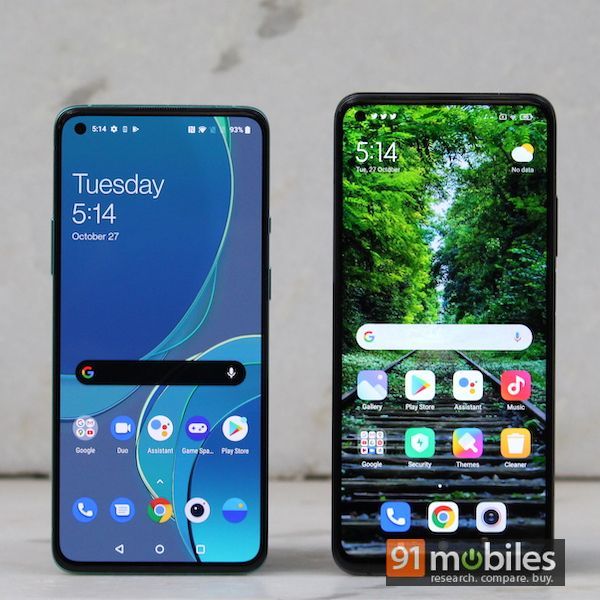 The OnePlus 8T, on the other hand, delivers a great AMOLED display with those deep blacks and brightness levels as high as 1100 nits. Personally, I couldn't tell the difference between a 120Hz screen and a 144Hz screen. Both the Mi 10T Pro and OnePlus 8T offer extremely fast and responsive displays, so you do get your money's worth. But by paying just Rs 3,000 more, you get a superior AMOLED display with the OnePlus 8T, which also matters to some people.
Mi 10T Pro is big on numbers and extra features
The Mi 10T Pro's specs sheet has some big numbers – 108MP camera, 144Hz display, 5,000mAh battery – and they all impress. The main camera captures detailed and true-to-life photos in daylight and works well in low-light as well. I was also pleased with the wide-angle lens and macro camera, both offering good clarity though colours don't look as good as the main camera. I will talk about the cameras on the Mi 10T in detail in my full review, but here are some sample shots compared with the OnePlus 8T.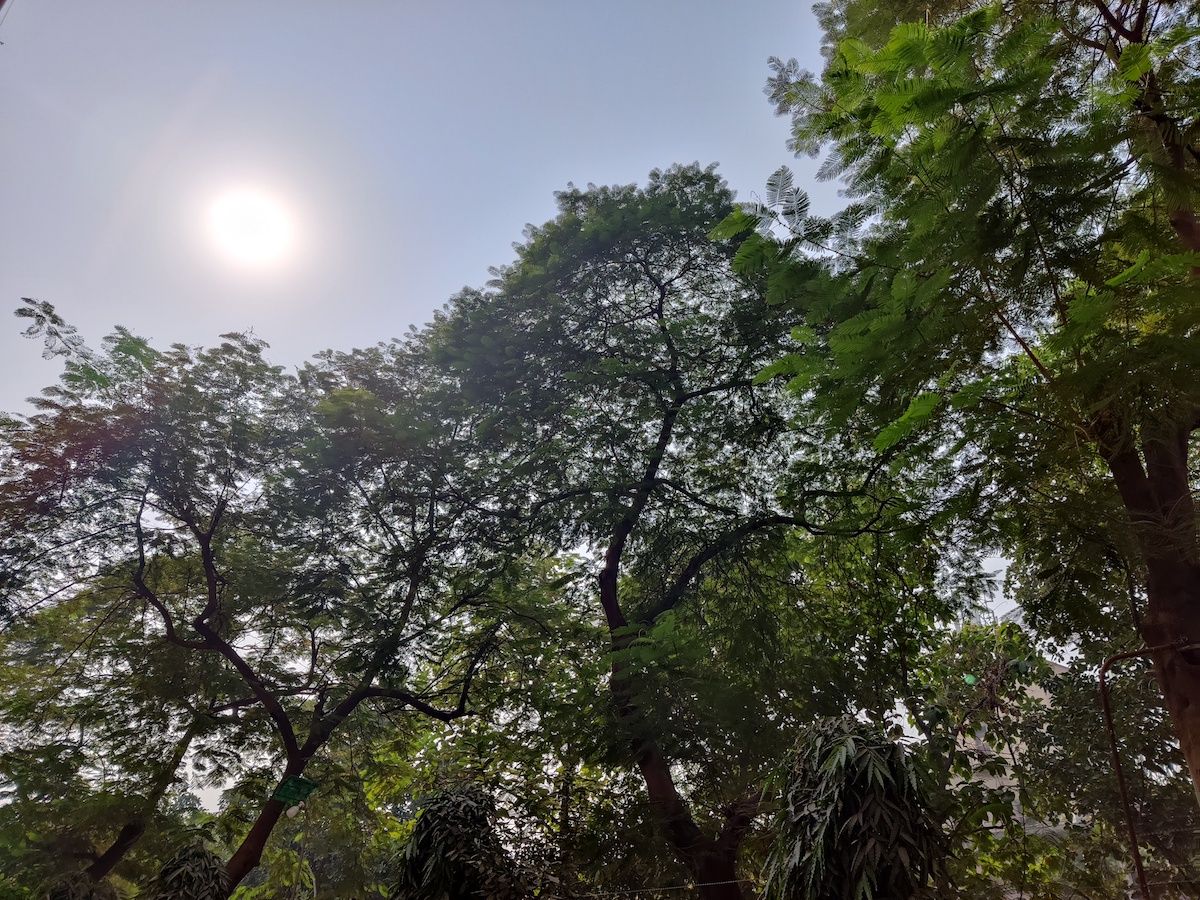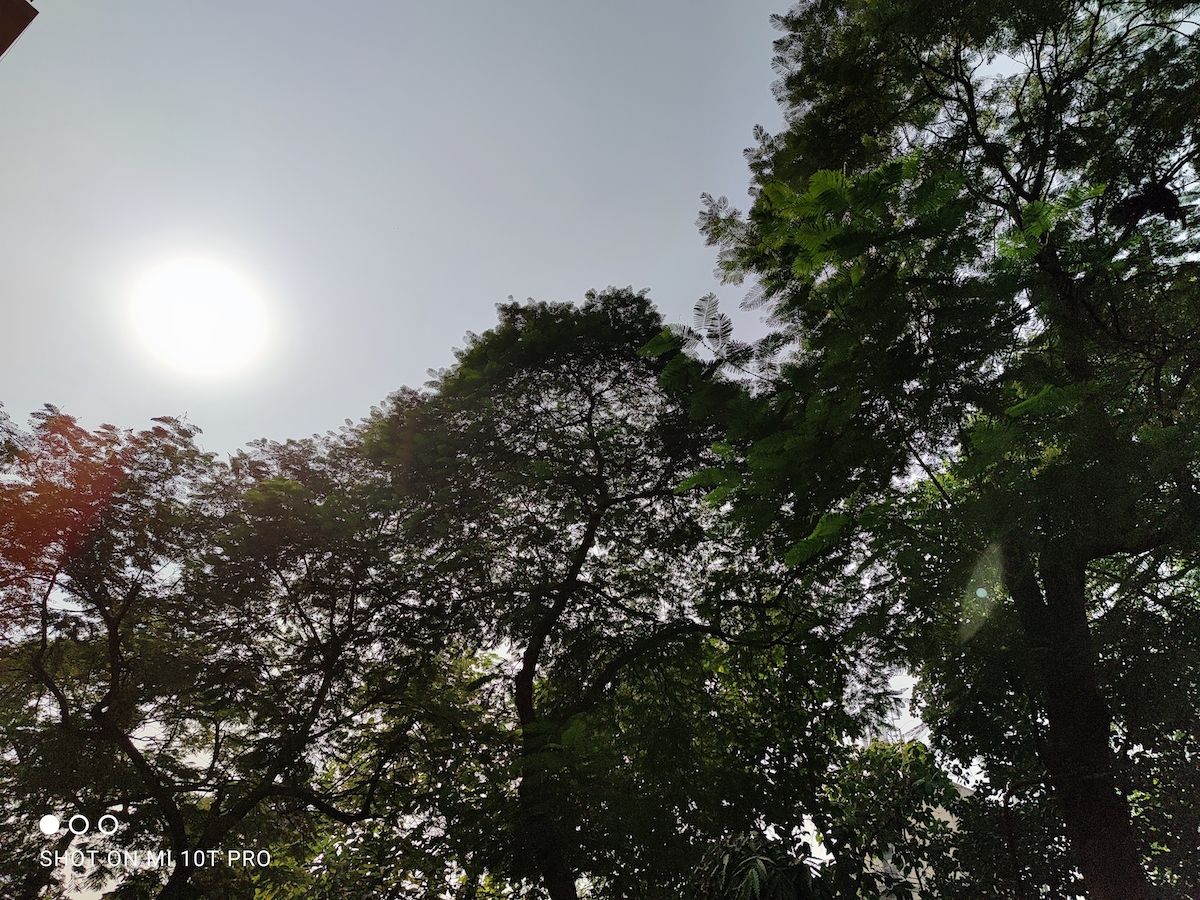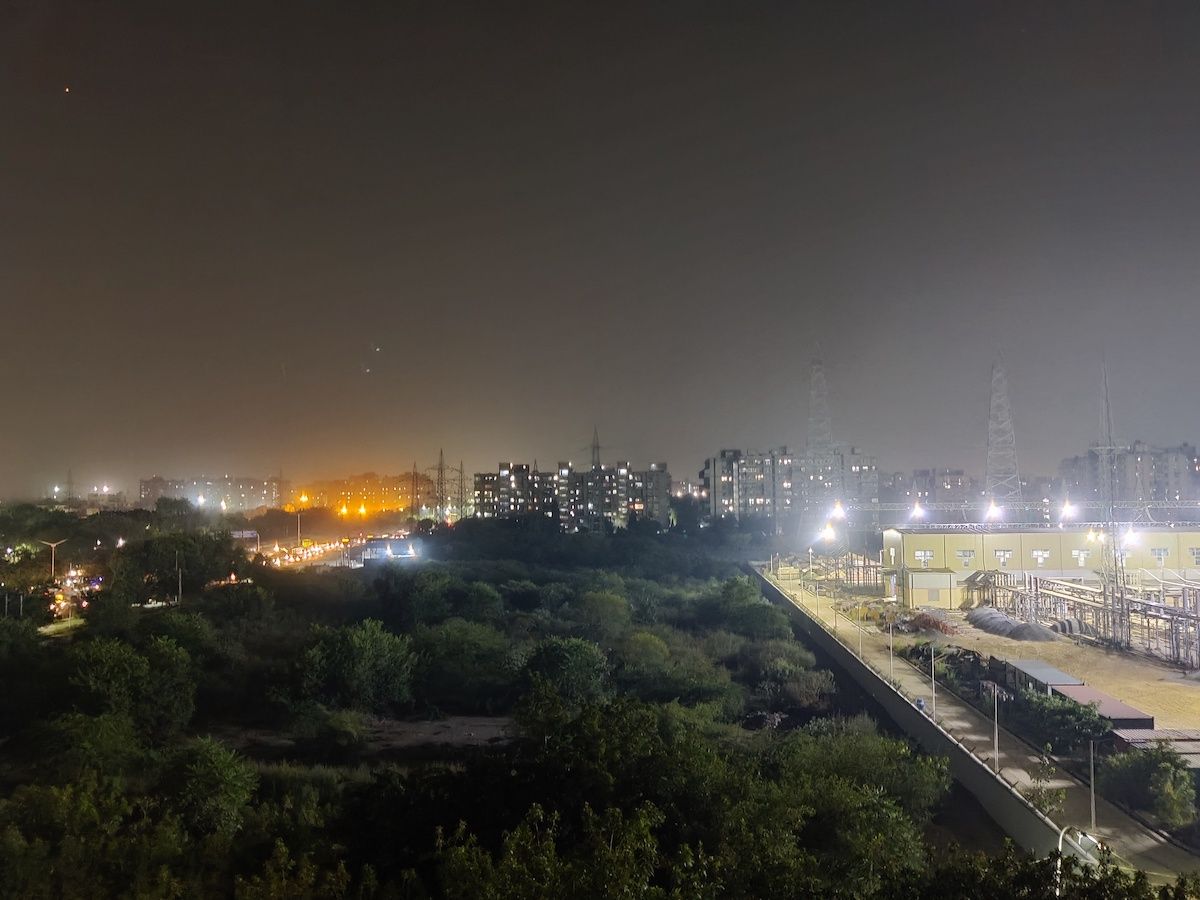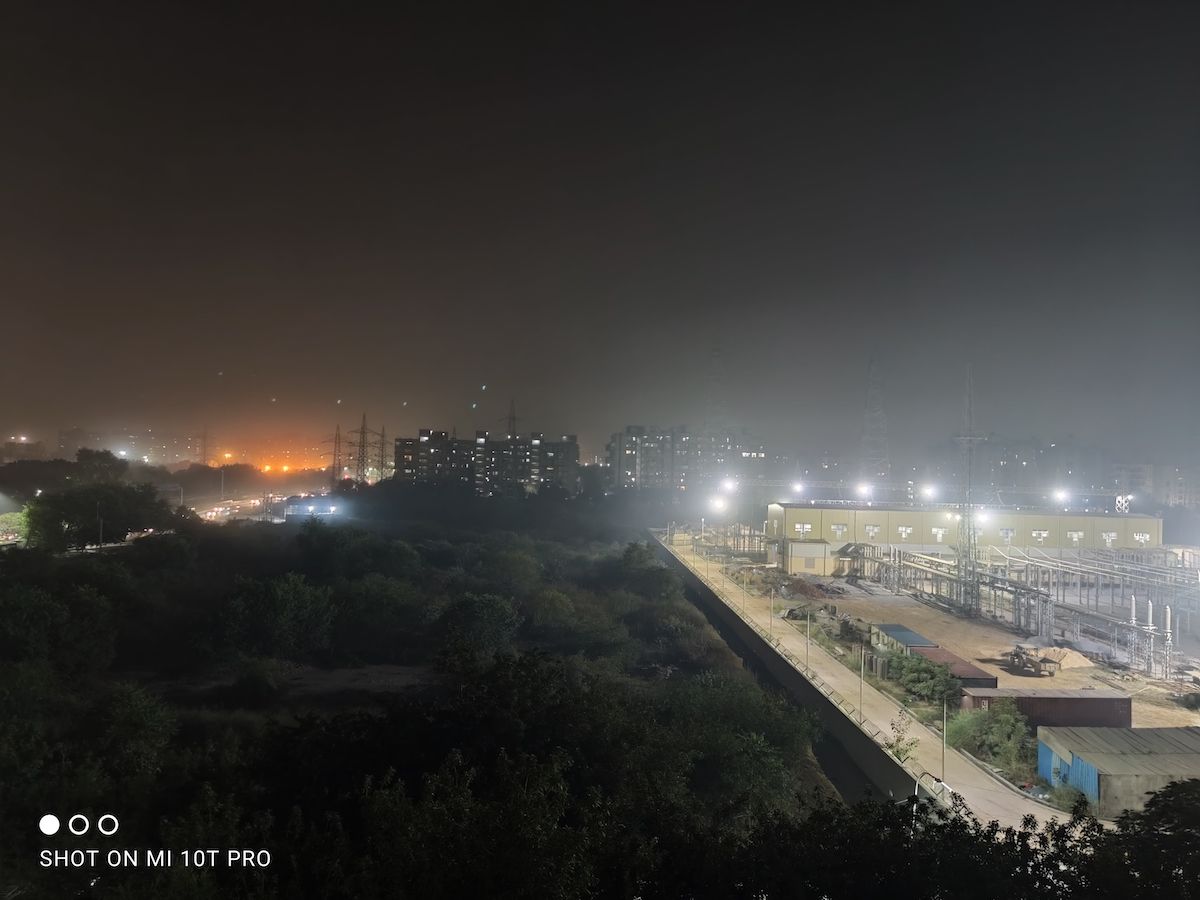 The 5,000mAh battery also delivers a solid day-long battery life even on 144Hz – thanks to the smart AdaptivSync feature. On top of all this, the Mi 10T Pro delivers excellent haptics. At times, the Mi 10T Pro just feels downright daunting with all its features. It's great for people who are looking for big numbers from their flagship but…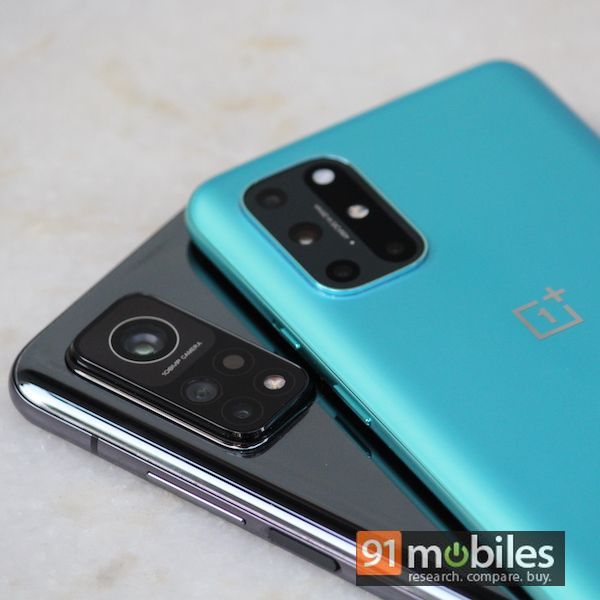 OnePlus 8T's faster charging and software win the day
This is where the OnePlus 8T really seals the deal for me. While the Mi 10T Pro's battery life is great and all, the convenience of having 65W fast charging support with the OnePlus 8T is unmatched. The phone juices up to 50 percent in no time and all the way to 100 percent in under 40 minutes. In addition to this, the OnePlus 8T runs on the latest Android 11-based OxygenOS while the Mi 10T Pro ships with Android 10-based MIUI 12. The new OxygenOS looks different and more OneUI-like, which is not a bad thing as it feels more user friendly. While OxygenOS does come with its own set of bugs and issues (which I highlighted in my review), but it still feels easier to get a hang of compared to MIUI 12. Sure, MIUI 12 on the Mi 10T Pro does not offer ads, but it's still running on a dated Android 10 OS and some UI elements are harder to wrap your head around, especially the camera app which tucks away most of the features like macro, night mode, and so on.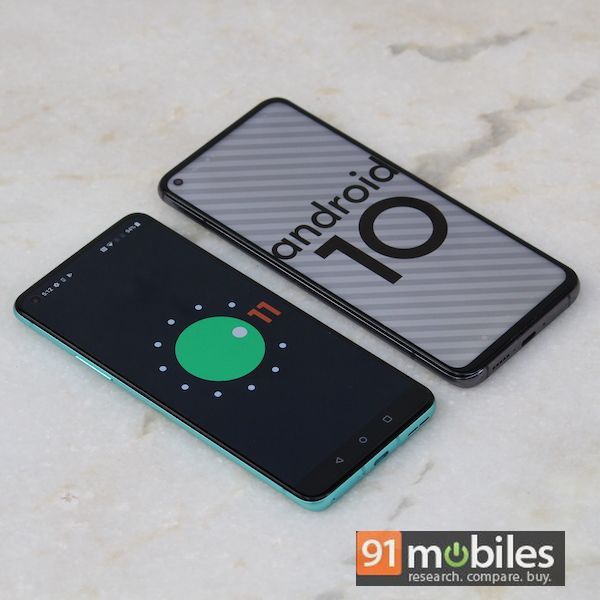 OnePlus 8T is a practical choice if you can spend a little extra
Look, the Mi 10T Pro is a solid flagship that comes at a great price. In some ways, it destroys the OnePlus 8T, especially in battery life and cameras. You will love the phone if you decide to buy it. But the reason I would personally still go back to the OnePlus 8T as my daily driver is because of its practical design and the fact that it ticks more boxes for its price than the Mi 10T. The comparatively lighter and slimmer build and faster 65W fast charging make the OnePlus 8T more convenient to use. The AMOLED display and the newer Android 11 software are a bonus and make you feel like you have your money's worth.