Who doesn't like getting things done using just voice commands? One of the core propositions of smart assistants like Google Assistant and Amazon Alexa is exactly that. Smart speakers, in some sense, are the hardware avatars of these assistants. Brand Xiaomi has just forayed into this space with its new Mi Smart Speaker, and the device comes across as a no-brainer for its asking price. Let me tell you why I think so.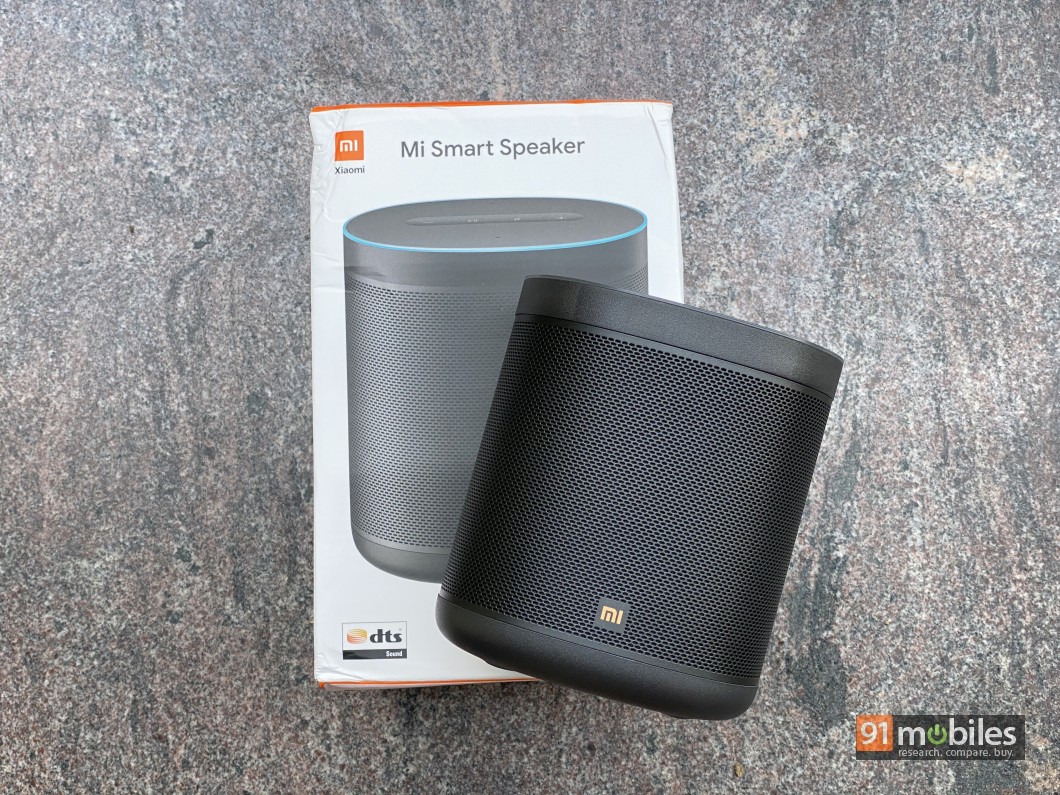 The oval-shaped speaker is quite compact and comes in black. I'm told the metal mesh has 10,531 sound holes, which is TMI if you ask me. More importantly, it has a 12W driver, boasts DTS Professional tuning and is powered by a DC 12V adapter. The speaker has a subdued design that can easily blend into any décor, and this is a good thing since you don't need to think about where to place it… as long as there's a power socket close by.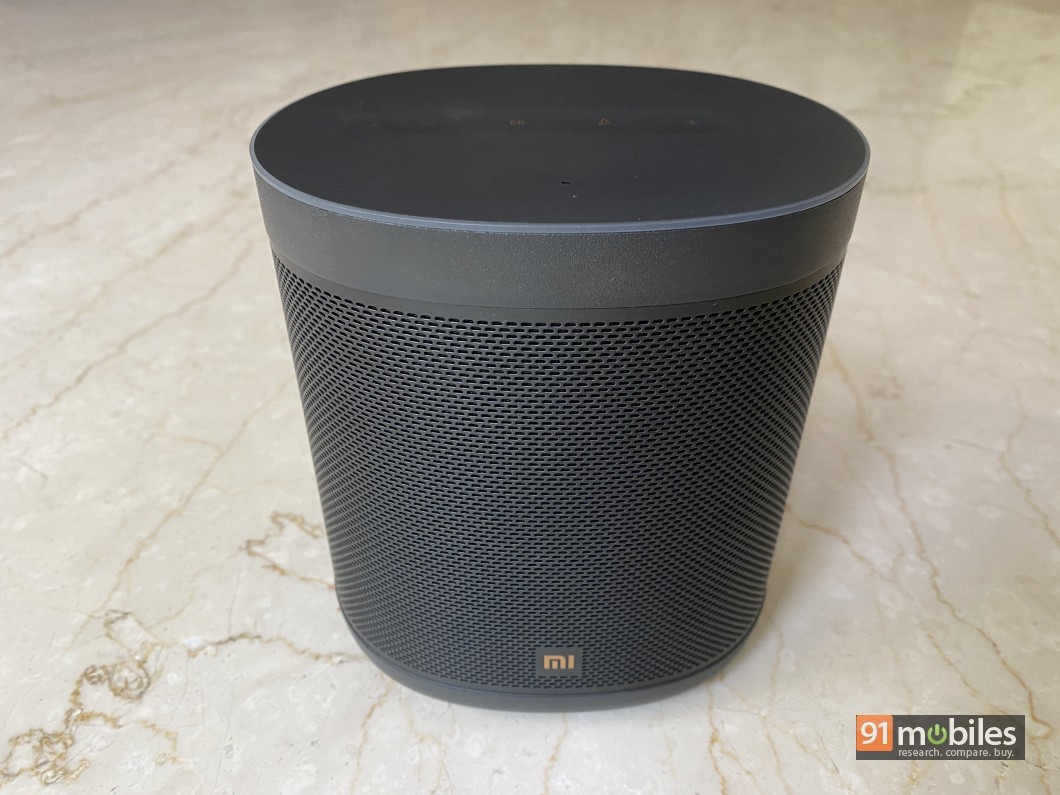 The metal mesh goes all around the speaker, and there's a small Mi branding visible in the front. At the back, all you'll find is a port to connect the power adapter.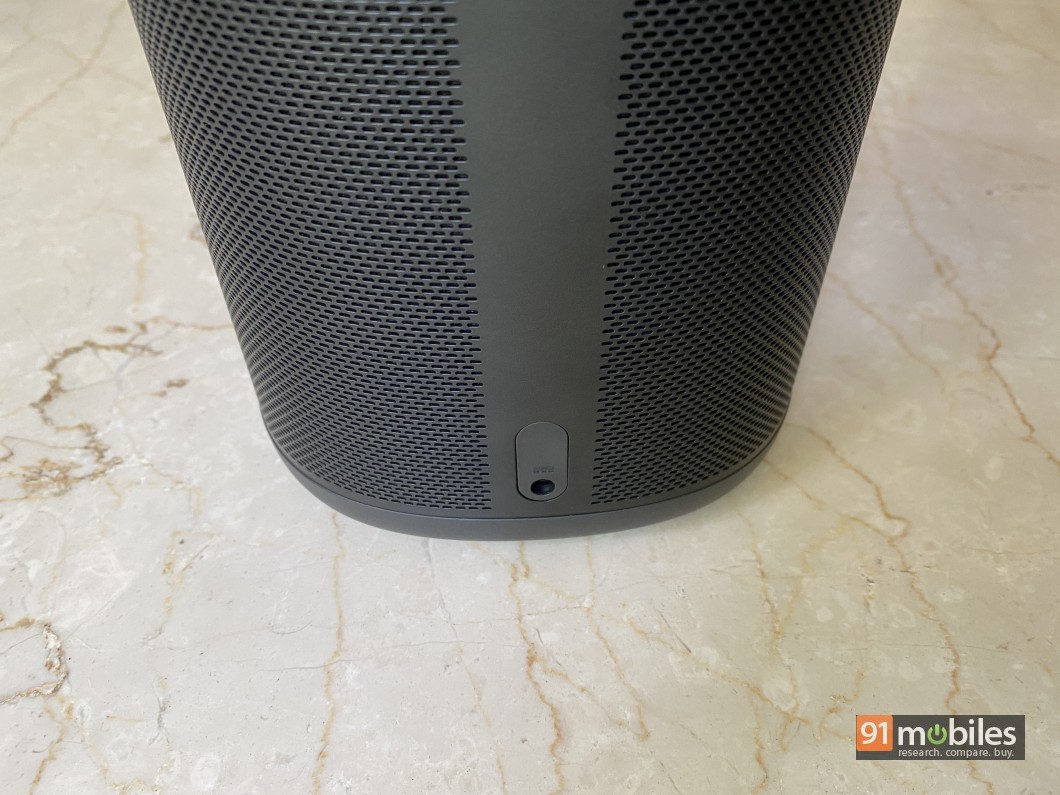 On top, there are two far field mics, and a row of touch-sensitive buttons for controlling volume, play/pause and one more that mutes the mics. A light ring surrounds the top panel, similar to the one seen on Amazon's Echo range of smart speakers. For connectivity, there's dual-band Wi-Fi and Bluetooth.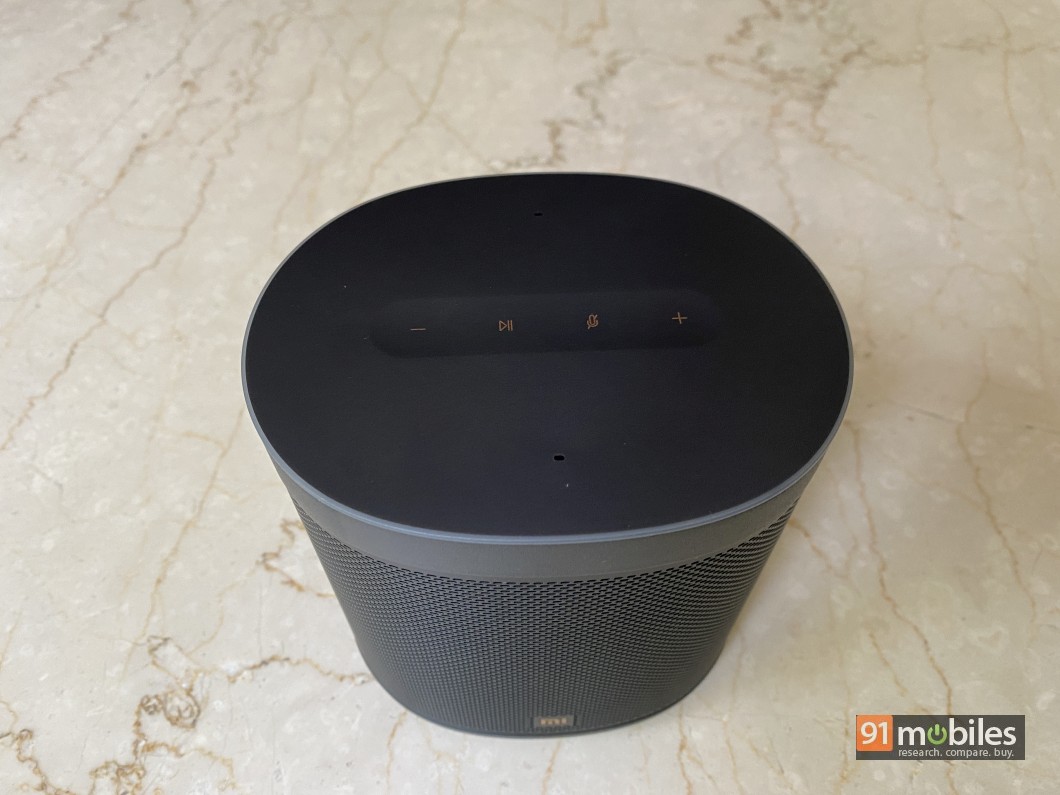 The smarts are powered by Google Assistant, and for setup, you'd need the Google Home app on your phone (Android / iPhone) as usual. Google's voice assistant, while not as peppy as Amazon's Alexa (personal opinion), is pretty capable. It understands both English and Hindi, and has an answer for pretty much anything you might ask. Search queries, news, weather updates, quick calculations, what have you. Of course, you can also control compatible smart home devices like bulbs, smart plugs etc, just using your voice. One of the biggest use cases of smart speakers is voice-driven music playback, and the streaming services available for this include the likes of YouTube Music, Spotify, JioSaavn, Wynk Music and Gaana.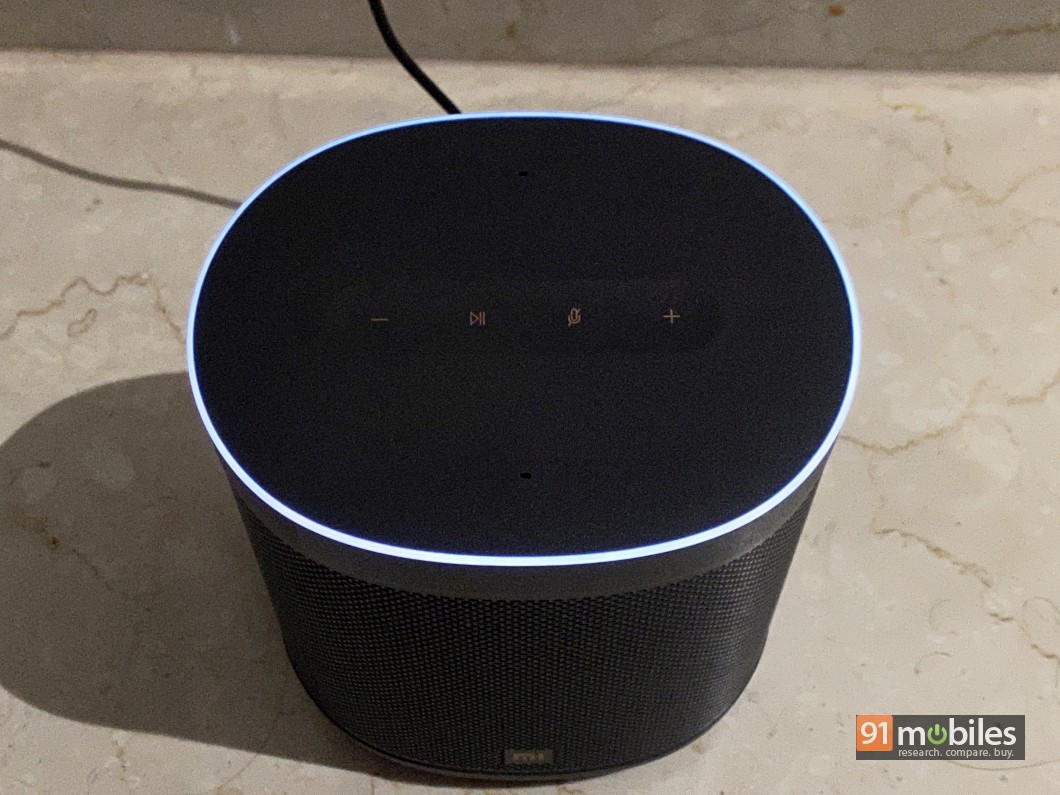 Coming to the all-important audio quality, the Mi Smart Speaker defies both its compact size and affordable pricing and churns out surprisingly good sound. It doesn't get too loud, and suffice it to say that you won't be keeping the neighbours awake with it. It probably can't power a party, but it does output room-filling sound that's rich in terms of quality and doesn't distort even at high volumes. The bass has enough oomph, and the listening experience, for the most part, is quite pleasurable regardless of the genre. And if you want more, you even have the option to set up two Mi Smart Speakers as a stereo pair. Apart from streaming over Wi-Fi, you can also pair any Bluetooth audio source (like a phone or laptop) to play your music, or use the built-in Chromecast functionality to cast over Wi-Fi. I just wish it had a battery so it could be taken anywhere, and a 3.5mm aux-in to connect devices with an audio cable.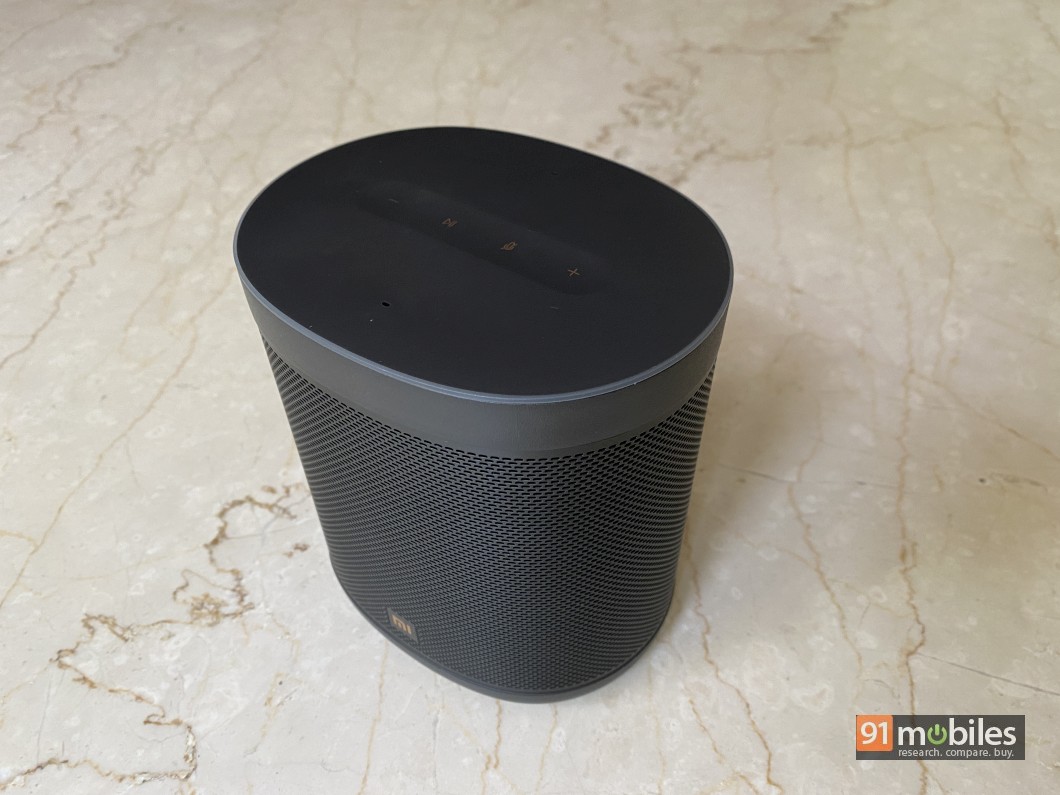 The Mi Smart Speaker is priced at Rs 3,999 (inaugural price Rs 3,499), and competes with the Amazon Echo Dot 3rd-gen and the Google Nest Mini. Before you dive in though (especially if this is your first smart speaker purchase), you need to choose one between Google Assistant and Amazon Alexa. Your decision is made if you're already invested in any of the respective ecosystems, i.e. subscribe to YouTube Music or Amazon Prime. If not, I'll let you know that while Alexa is more peppy (maybe has something to do with the name too), and seems more versatile in terms of handling smart home devices, access to third-party services, etc, the Google Assistant is better for search and offering more personalised results. All said and done, for its asking price of Rs 3,999, the Mi Smart Speaker is a solid purchase if you're looking to add a smart speaker to your home.
Editor's rating: 4 / 5
Pros
Very good music quality
Compact size
Can be set up in stereo mode
Affordable
Cons
Doesn't get very loud
Not portable
No 3.5mm aux-in port