"The bomb-proof, iconic handset is back. Read our take on it"
It's 2017, and here I am writing about a feature phone – torn between the nostalgia it's evoking in me and the impracticality of using a dumb phone in this day and age. The original Nokia 3310 was the first phone I ever owned, and I remember I bought it in Singapore in 2001. So it was hardly surprising that I was shouting from the rooftops when HMD Global, the new brand owners of Nokia handsets, announced at MWC 2017 that it was resurrecting the device and bringing it back from phone heaven to live among us mortals yet again.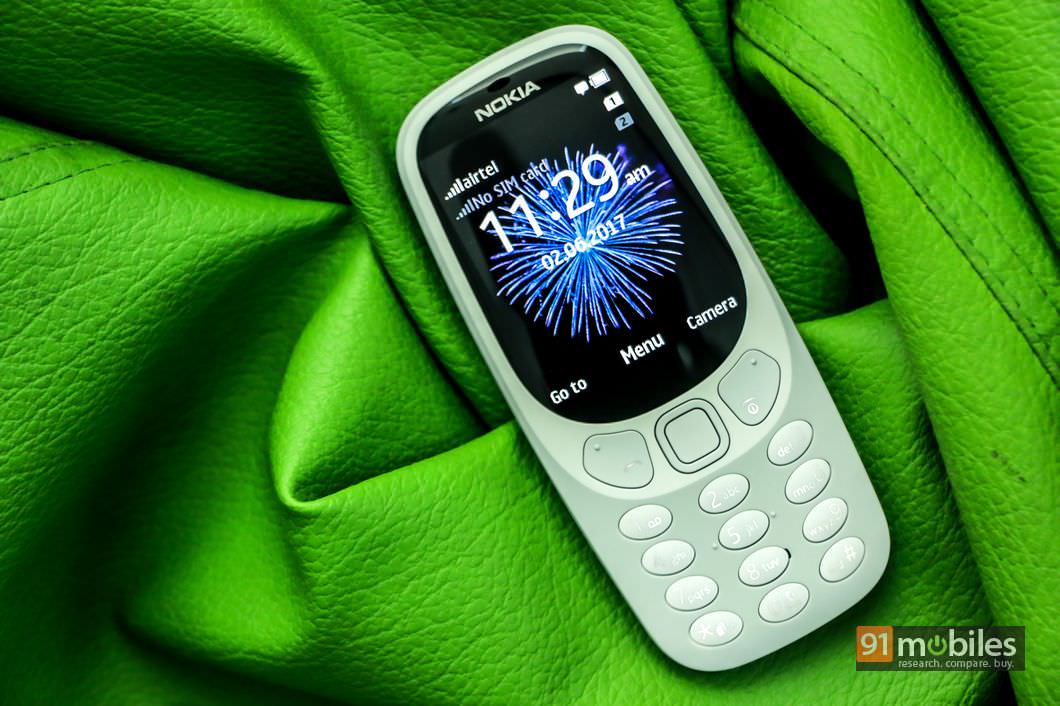 And just a few weeks later, I have it in my hands. The new Nokia 3310 is a thing of beauty. Ignore the staid grey review unit here – the red and yellow are the ones to behold. HMD Global has done well to retain the signature design and the legendary build quality. Suffice to say that this phone should be able to survive a few drops and more. The iconic game Snake makes a comeback on the handset too, and is as addictive as ever.
The Nokia 3310 (2017) also brings a few modern touches – a 2.4-inch colour screen, support for two SIM cards, and a microSD card slot so you can add more storage. There's about 16MB in there, but since most of that is already used up, you would need a microSD card in any case. And once you do, you can use the phone as a music player – there's a regular 3.5mm headset socket so you can connect your own headphones. Heck, it has Bluetooth too, so you can even pair wireless headphones or speakers to listen to music.

The phone uses micro-USB for charging, and the memory card shows up as removable storage when you connect the phone to a computer using a cable – so transferring music is a piece of cake. The removable 1,200mAh battery lasts ages too. The other features usually found in a feature phone are all there – a torch, FM radio, calculator, alarms, calendar, a voice recorder, stopwatch, timer, even a unit converter. There's a basic 2MP snapper that captures mushy pictures, but selfie fanatics don't get any love here.
Let's get one thing straight however – despite its modern touches, the new Nokia 3310 is still a feature phone. It's stuck on 2G for connectivity, and comes with a basic browser, a few games and rudimentary clients that you use to check Twitter, Facebook and Facebook Messenger feeds. However, the experience is less than satisfactory. The lack of Google sync makes transferring contacts a pain too. With no WhatsApp, Instagram or Uber, the phone is mainly useful for those who primary use their handsets for voice calls. And since you can't use a Jio SIM with it, the audience gets restricted even further. The missing 4G VoLTE support is, in my opinion, definitely a missed opportunity.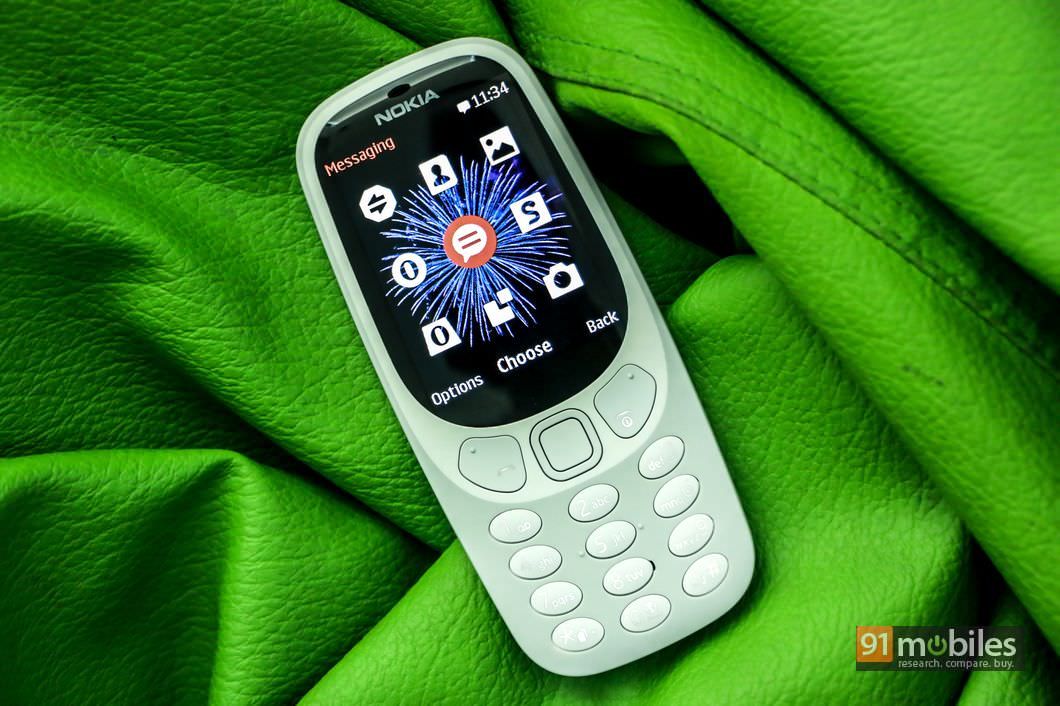 And then there's the cost. Relaunching the 3310 and pricing it the same as the model number (Rs 3,310) was a brilliant marketing move by HMD Global…. but the asking price seems high considering you can get a VoLTE smartphone for a similar figure.

As much as it breaks my heart to admit it, the new Nokia 3310 would only appeal to a limited audience. That said, even that limited audience could be a fairly big chunk, given that features phones have been growing silently and continue to grow at a faster clip as compared to smartphones. So while you or I wouldn't necessarily use one, there's still a massive market for feature phones in tier 2 and tier 3 cities. And if a feature phone is what you need and don't mind the slightly higher price, I can recommend the new Nokia 3310 wholeheartedly.

Related read: Five reasons why Jio's VoLTE-capable feature phones are a game-changing move by Reliance

The missed opportunity bit got me thinking though, and set my imagination on fire. With its comeback, the iconic Nokia 3310 has pulled a Schwarzenegger (remember that awesome dialogue that goes "I'll be back"?), and who's to say it can't do the same again? So I got my man Dhiraj to come up with a crude mockup of a Nokia 3310 running Android… an artist's impression of sorts. So I'll just leave you with the results – a phone that retains the 3310's oval design, solid build and compact form factor, but has a touchscreen (notice the virtual keys?) and runs Android. It doesn't need to be a performance powerhouse – just give it some basic, yet respectable specs, perhaps a 4.7-inch HD screen, a decent pair of cameras at both rear and front, dual SIM support with 4G VoLTE and throw in stock Android. Too much to ask for from the next 3310 reboot, huh HMD? I don't think so.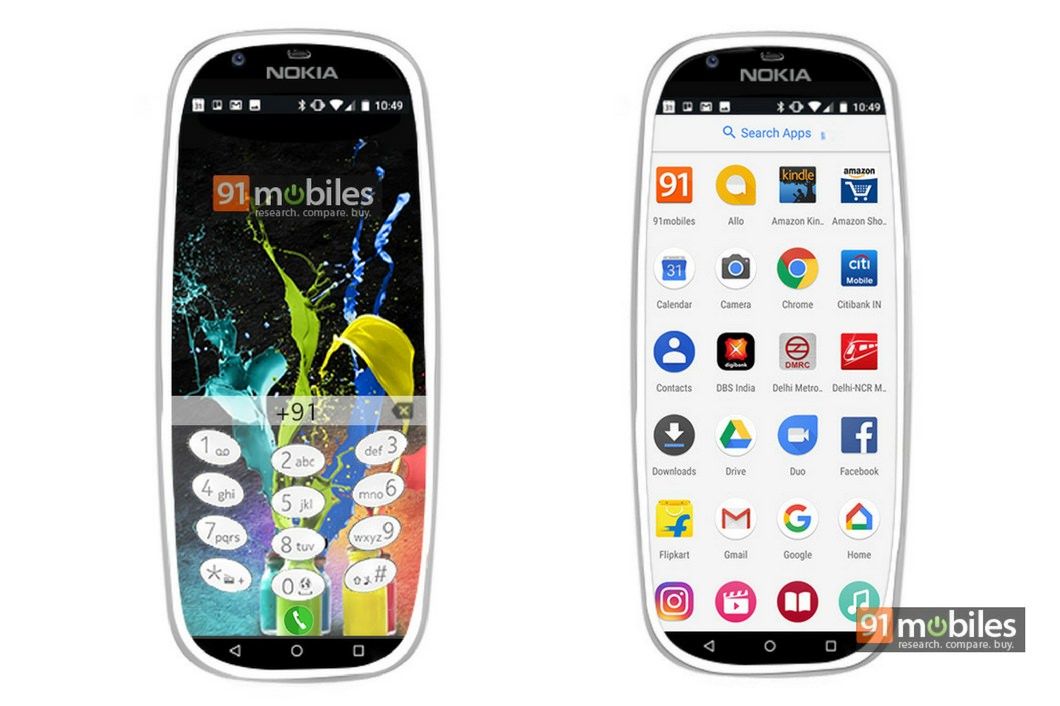 Photos by Raj Rout, mockups by Dhiraj Kumar
Competitors for Nokia 3310 New
| | | |
| --- | --- | --- |
| Nokia 3310 New | vs | Nokia 5310 |
| | | |
| --- | --- | --- |
| Nokia 3310 New | vs | Nokia 3310 4G |