Highlights
Counterfeit apps on Play Store can trick you into granting them access to your private information
AnyDesk app can potentially help fraudsters empty your bank account
Adware apps can be more dangerous than you think
We all love to try out different new apps on our smartphones and sometimes they are even recommended to us by our friends. But do you always consider to check whether the app you downloaded is fake or real, full of ads, a privacy nightmare, or a trick by scammers to steal your money? The answer, probably, is "no." There are several malicious and fake apps out there that can drain your phone's battery, slow your phone down, or even compromise your private information. You might find it hard to believe but some of these apps have already been downloaded more than a million times. If you look at the number of downloads and feel safe about downloading a particular app, be warned that even the most trusted looking and popular app may be harmful for your smartphone and your personal and financial information. So, here is the list of fake apps that you need to delete from your phone or tablet right away: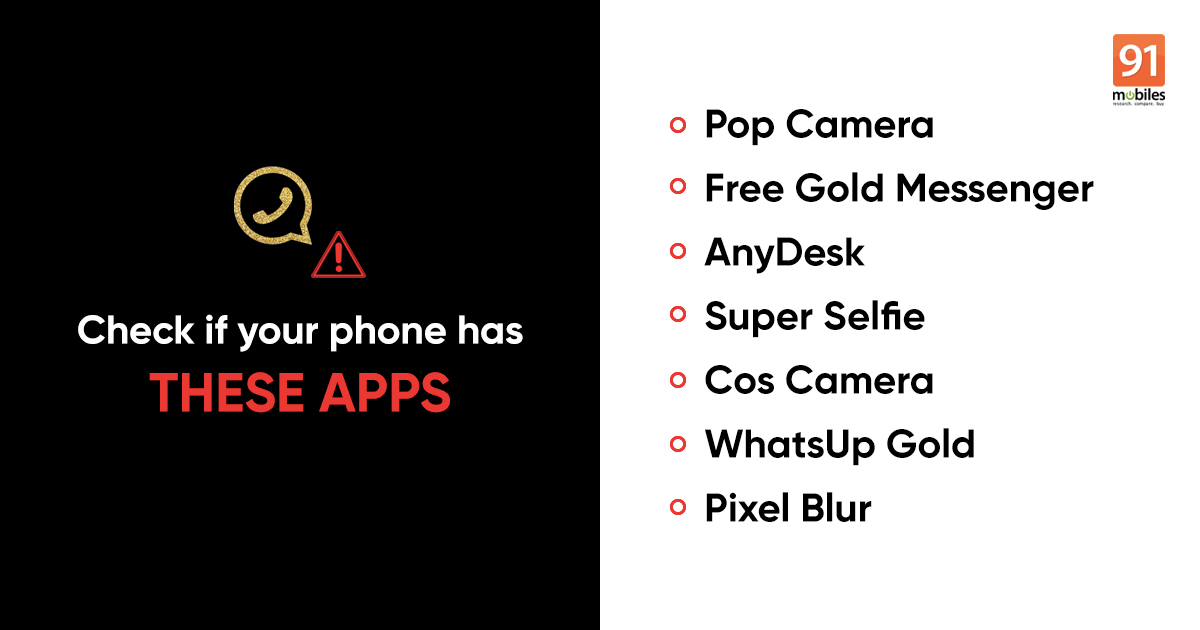 Counterfeit WhatsApp versions
While Google does a good job of removing fake apps from Google Play Store, the checks in place are still not as strict as the ones on Apple's App Store. As a result, a number of counterfeit apps that look harmless copies on the surface turn out to be a cover to steal your photos and location, or a means to show you ads. Messaging apps, such as WhatsApp, usually require access to the phones' camera, microphone, data files, and location among other things. And with an app as popular as WhatsApp, we usually don't bother too much about approving such permissions.
However, things can get tricky if you grant the same permissions to counterfeit WhatsApp versions that promise more features, such as the ability to use two numbers of the app or an exclusive Gold or Red version meant only for celebrities. Instead of getting exclusive features, you will just end up losing your personal and even financial data and see a lot of ads on your phone. Most of these apps are relegated to the dark corners of third-party app stores, there are some counterfeit apps, such as WhatsUp Gold, Free Gold Messenger, etc., that are even available on Google Play Store. There have been reports in the past regarding these counterfeit apps misusing user data. This is why you need to ensure that you have the genuine WhatsApp version installed on your phone before granting it any permissions.
AnyDesk
This app gained notoriety when RBI and HDFC Bank warned users against it as it had become popular among scammers. Fraudsters used to call the victim claiming to be bank representatives and convinced victims to install AnyDesk on their phones to receive cashbacks, refunds, etc. This app enabled fraudsters to gain remote access before transferring money from the victims' accounts. In fact, scams involving AnyDesk became so common that Paytm announced its app won't work if the phone has this app installed. So make sure to not download AnyDesk if someone claiming to be your bank representative and asks for remote access to transfer funds to your account.
Super Selfie
Camera apps have become one of the most downloaded tools across app stores and Super Selfie is one of the apps that has been installed more than a million times on Android. Unfortunately, this app is riddled with adware — you are treated to a plethora of ads that are hard to remove from the screen once they pop open. Moreover, it slows down your device considerably and is even said to drain the battery at a faster rate than usual. It would be better if you simply delete this app and instead use some other app that is not riddled with adware.
Cos Camera
Just like the Super Selfie app, Cos Camera is plagued by the same issues and brings along the same issues regarding the phone's performance as well. Cos Camera app is readily available from third-party app stores on Android and is quite a popular choice as well. This is precisely why you need to be careful that you do not end up looking at its download numbers and choose to delete it from your phone if installed.
Pop Camera
Trend Micro, a cybersecurity firm, pointed out that the Pop Camera app is an adware disguised as a camera app. Further, Ecular Xu, a researcher at the firm highlighted that this app doesn't belong to a normal adware family of apps but is far more dangerous. He was quoted as saying: "We found another example of adware's potential real-life impact on Google Play. Trend Micro detects this as AndroidOS_Hidenad.HRXH. It isn't your run-of-the-mill adware family: Apart from displaying advertisements that are difficult to close, it employs unique techniques to evade detection through user behavior and time-based triggers."
This should convince you that the app can potentially cause greater harm to you than just frustration from ad spamming. You might want to get rid of it right away.
Pixel Blur
Thanks to social media, image editing tools have become more popular than ever. All of us have one or more image editing apps installed on our phones and while we hardly pay attention to the name of these apps, please make sure it is not Pixel Blur. This image editing app is an adware that reportedly identifies user patterns and runs in the background without them being aware of it. We would recommend you to uninstall this app from your phone in case you still have it installed. This app can drain your phone's resources in no time and would eventually deteriorate your experience on a daily basis.