"The Airtel Xstream Stick is a new streaming device that offers a single subscription plan and access to Netflix"
As part of its push to counter the onslaught from Jio, Airtel has just gone through a massive rebranding exercise, choosing the moniker 'Xstream' to consolidate its bouquet of digital entertainment and broadband services under one umbrella. Airtel has also launched a couple of new streaming devices as part of the same exercise, the Airtel Xstream Stick and the Xstream Box. Both devices essentially convert a regular TV into a smart TV, and give you access to Airtel's digital entertainment content. We recently tried out the Xstream Stick, and here's how our experience went.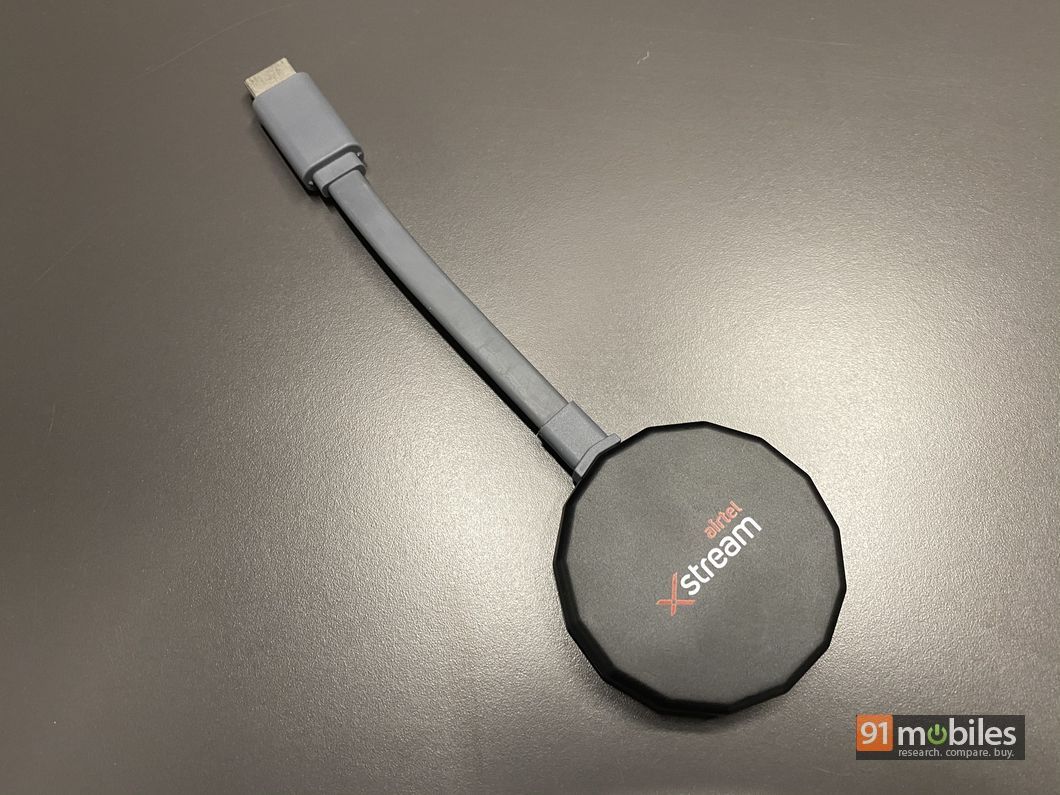 The Xstream Stick is a small device that plugs into the HDMI port of your TV, and features a compact, circular module with a small cable that has an HDMI connector at the end. There's a micro-USB port on the other side of the device for connecting the bundled cable and wall adapter that supplies the power. Also bundled is a remote for operating and controlling the device.
The Xstream Stick uses Google's Android TV platform v8 as base, and runs a custom launcher on top. The interface is pretty intuitive and you'll get the hang of it in no time. It boots into the home screen, while other content tabs are placed on a sidebar on the left. This covers the usual heads like movies, TV shows, music and apps. Speaking of apps, you get access to the Google Play Store and its library of apps and games, allowing you to download and install apps like Prime Video, Hotstar etc. Worth mentioning that the Netflix app comes preloaded, and the remote even has a dedicated key for launching it directly. Also note that you'd need to have valid subscription plans to view and stream content from these apps.
Airtel Xstream Stick interface

In terms of the content that it offers as part of Airtel's Xstream portfolio, the brand says that a single subscription costing Rs 999 per year (there's a 30-day free trial available) would give you access to over 10,000 movies and shows from partners that include Hooq, HungamaPlay, ZEE5, Eros Now, ShemarooMe and Ultra. You can also stream over 6 million songs available as part of Airtel's Wynk Music library. However, if you're an existing Airtel Thanks Platinum or Gold member, you don't need to pay the subscription charges and all this content would be available to you free of charge.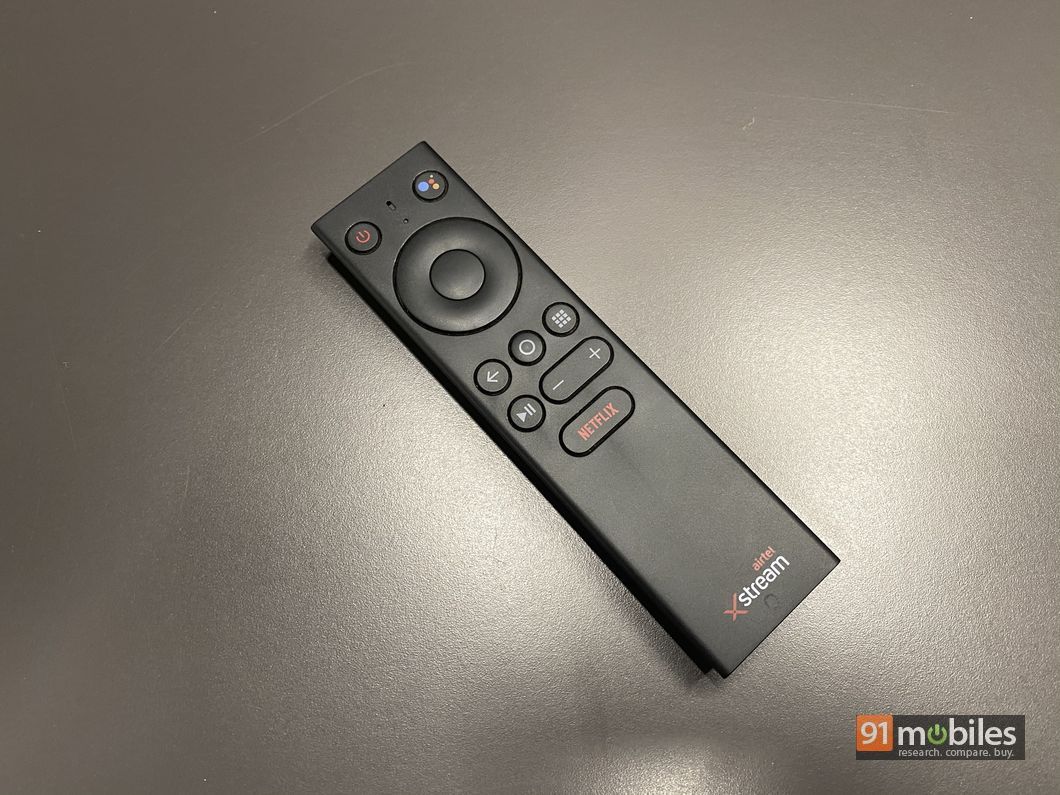 Coming back to the hardware, the Xtream stick is powered by a 1.6GHz processor, and the interface is quite fluid. Since it's powered by Android TV, you also get built-in Chromecast and voice control via Google Assistant. Streaming resolution is limited to 1080p. The remote, which is powered by a pair of AAA batteries, works over Bluetooth, and is quite intuitive to use as well. It's also minimalist – you just get a sleep/wake key, a voice command button, a circular 5-way control key for navigation, volume control, play/pause, home and menu keys, apart from the dedicated key to access Netflix.

The Airtel Xstream Stick costs Rs 3,999, and is a good option if you want to convert a regular TV to a smart TV. For streaming in 4K though, you'd need to consider the Xstream Box instead. If you aren't an Airtel subscriber, the choice gets trickier. The Amazon Fire TV Stick is still a very worthy option, and also comes in a 4K variant. Further, the Amazon Fire TV Stick also gives you access to Apple TV+, Apple's new streaming service, apart from the usual suspects like Netflix, Prime Video, Hotstar, YouTube et al. That said, the Airtel Xstream Stick deserves a closer look, especially if you're an existing Airtel Thanks Platinum or Gold member.
Editor's rating: 4 / 5
Pros
Intuitive interface
Single subscription plan
Wide variety of content
Android TV and access to Google Play Store
Cons
No 4K support
Might not appeal to non-Airtel users