"The Motion looks like another capable option from BlackBerry. Here's a closer look"
BlackBerry may have seen its ups and downs, but the iconic smartphone brand isn't exactly ready yet to vanish and stay permanently settle down in the annals of history. Last we heard of the brand in India was during the launch of the KEYone (review), which was a few months ago. Since then, it went ahead and announced another handset in the form of the BlackBerry Motion. Unveiled at the GITEX Tech Week in Dubai last month, the Motion, in a nutshell, is basically the KEYone sans the physical QWERTY keypad.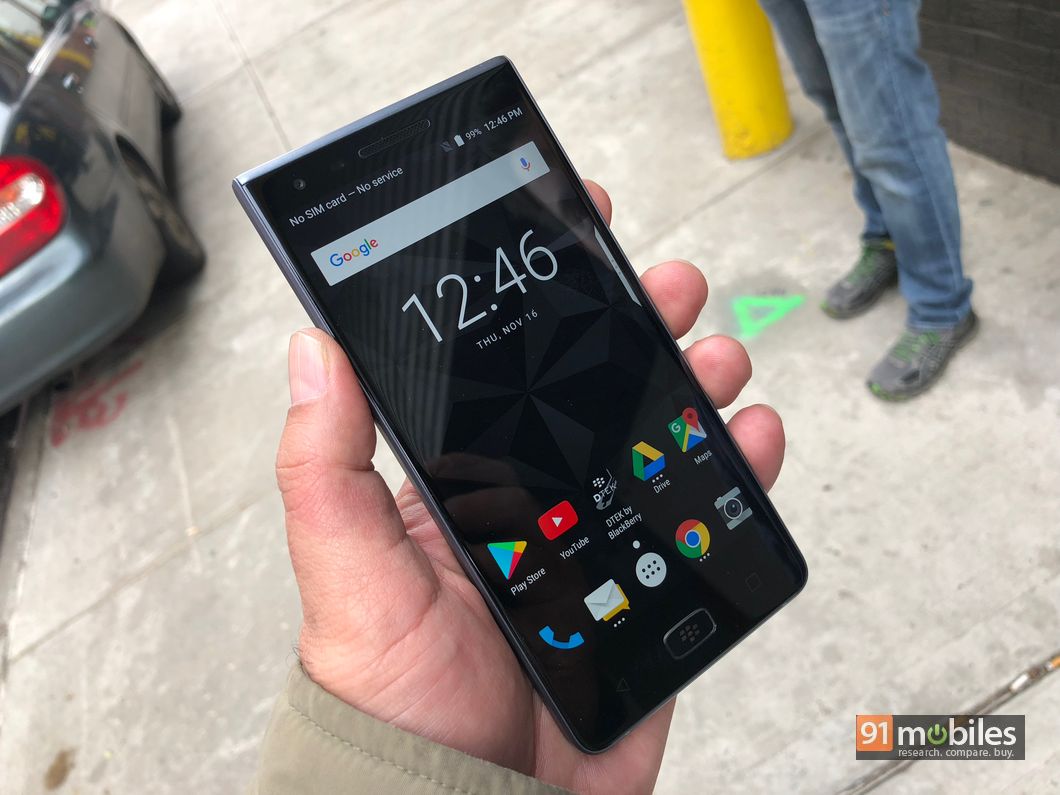 The BlackBerry Motion shares most of its core specs with the KEYone, including the Snapdragon 625 SoC, 4 gigs of RAM, 12MP primary camera and 8MP selfie shooter. However, the Motion ditches the QWERTY keypad in favour of an all-touch fascia, and offers a full HD 5.5-inch display. It also ups the ante in terms of the battery, offering a 4,000mAh battery in comparison to the KEYone's 3,505mAh pack. Not just that, the Motion also adds IP67 rating to the mix. There's 32GB of storage, expandable by another 2TB. While there's no news of the handset making its way to India yet, we recently got a chance to play with a BlackBerry Motion unit briefly. Here's a closer look at the smartphone, followed by a few observations about its design and build.


The BlackBerry Motion boasts solid build quality thanks to extensive use of metal in its construction. The device is quite large and hefty, and features a nice-looking and grippy carbon fibre finish on the rear panel. The dual-toned colour scheme looks quite businessy, which is par for the course for a BlackBerry phone. The fascia rocks a home button below the screen, with the key bearing the BlackBerry logo and hiding an integrated fingerprint scanner. The SIM tray is placed on the left spine, while the right bears the control buttons including the volume rocker and power key. A USB Type-C port is located at the bottom, along with a 3.5mm headset socket and a speaker. In terms of software, the Motion runs a near-stock build of Android Nougat, complete with first-party apps like BlackBerry Hub, BBM and DTEK by BlackBerry.

As we mentioned earlier, there's no news yet on when the Motion with land on our shores, if at all. However, given the brand's recall and the fact that we found the device to be quite solid and compelling, we sure hope the Motion is launched in India soon, and that too at an attractive price.