"Apple is forecasted to release 5.4-inch, 6.1-inch, and 6.7-inch iPhones next year"
Since we already know what Apple has in store for 2019 iPhones, let's take a look at what follows — the 2020 iPhone lineup. The handsets, which are not likely to be revealed until next year, are reported to come in as many as three models — including an affordable iPhone. Famous Apple analyst Ming-Chi Kuo, who has been pretty accurate with its information, has shared some details about Apple's 2020 iPhones.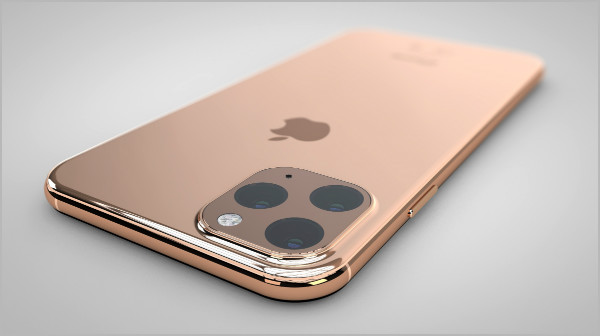 Kuo says that there will two premium iPhones — 5.4-inch and 6.7-inch, and an affordable 6.1-inch iPhone in the lineup. While the latter will be of the same screen size as the iPhone XR, the 5.4-inch iPhone will be slightly smaller than the current iPhone XS, which has a 5.4-inch display. As for the third iPhone, it'll grow in size from 6.4-inch on iPhone XS Max to a massive 6.7-inch display, as per the well-known analyst.
Furthermore, Apple is reported to make 5.4-inch and 6.7-inch 2020 iPhones compatible with the 5G cellular connectivity. This is in inline with the previous reports, which said that the Cuppertino-based firm won't jump on 5G until next year. According to Ming-Chi Kuo, the two iPhones will rely on Qualcomm's 5G chip as Apple's in-house modem isn't expected to release 2022. The handsets are reported both sub-6GHz and mmWave technology. The 6.1-inch iPhone, meanwhile, will max out at LTE.
As for the 2019 iPhone models, their launch is still a couple of months away. Apple will reportedly announce three smartphones, which will be the successor to the current iPhone XR, iPhone XS, and iPhone XS Max. The handsets are tipped to be of the same size, i.e. 5.8-inch, 6.1-inch, and 6.4-inch, as their predecessor and sport a notch-toting display that'll house Face ID components and selfie camera.
The biggest improvement is on the upcoming iPhones are expected to be the cameras. The alleged iPhone XI and iPhone XI Max flagships are tipped to come with triple camera setup at the back with an additional ultra-wide camera. The iPhone XR 2019, on the other hand, is likely to retain the LCD panel but will jump from single camera setup to a dual sensor configuration.