Lenovo, we feel, is a smartphone brand that seems to be playing its cards right. It has intelligently focussed on the voluminous affordable smartphone segment, and has been coming up with compelling options to lure potential buyers in a market which is growing at a fast clip. It may not be a new player in the phone sector, but up until a year or two ago, us Indians knew of it only as a laptop brand. However, it's been able to leverage its brand strengths and extend them to its smartphone portfolio as well, something that seems to working in its advantage. While top-tier brands may not always play the spec game, most of the other smaller ones (which include the Indian contingent along with numerous others, mainly from China) woo consumers in the affordable segment by trying to one-up each other in all-out spec wars. Lenovo's strategy seems to be somewhere in the middle – it's been an active warrior in the said spec battles, but the high brand recall it enjoys has been able to propel it to newer heights. Take the Lenovo K3 Note (review) for instance, a smartphone that came out mid last year. Its only claim to fame was that it was the most affordable phone boasting a 5.5-inch 1080p screen, but that one aspect alone was enough to make it one of the most popular devices of that time. In fact, the K3 Note claimed the top spot in our monthly top 20 charts for five consecutive months, a feat unmatched by any smartphone so far.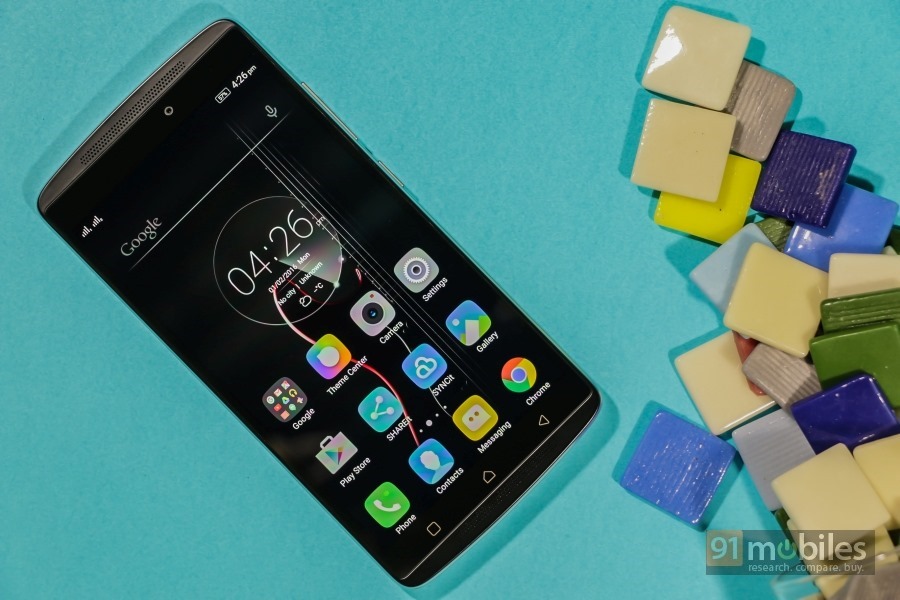 Lenovo is now back with a sequel in the form of the VIBE K4 Note (unboxing | first impressions), and the new model ups the ante in almost each and every aspect in comparison to its older sibling. However, it probably doesn't stand out as much as its predecessor was able to, thanks to the insurgence of rivals, a few of which meet or even beat the K4 Note in terms of the specs vs price ratio. Let's take a deep dive into its capabilities to figure out if the K4 Note has what it takes to occupy place of pride in your hands or not.
Specs at a glance
Display
Size
5.5 Inch
Resolution
Full HD (1080 x 1920 pixels)
Performance
CPU
Octa core, 1.3 GHz, MediaTek MT6753
RAM
3 GB
Storage
Internal memory
16 GB
External memory
Up to 128 GB
Battery
Capacity
3300 mAH, Li-Polymer, Non removable
Talktime
Up to 22 Hours (3G)
Standby Time
Up to 265 Hours (3G)
Camera
Primary camera
13 MP
Secondary camera
5 MP
Connectivity
Network support
Dual SIM 4G
Other options
Wi-Fi, Bluetooth 4.0, GPS
Others
Battery Capacity
3300
Operating system
Android 5.1 Lollipop
Design: framed in metal, killed by plastic
Dimensions
: 153.6 x 76.5 x 9.15 mm
While the K3 Note sported a blocky design with plastic being the key construction material used, its sequel brings in some curves and ups the ante by rocking a metal frame that runs around the sides. The rear is still plastic, and is curved gently towards the sides, making the phone reasonably comfortable to hold. However, we can't say were overly impressed with the build quality, especially since the removable back panel feels quite flimsy.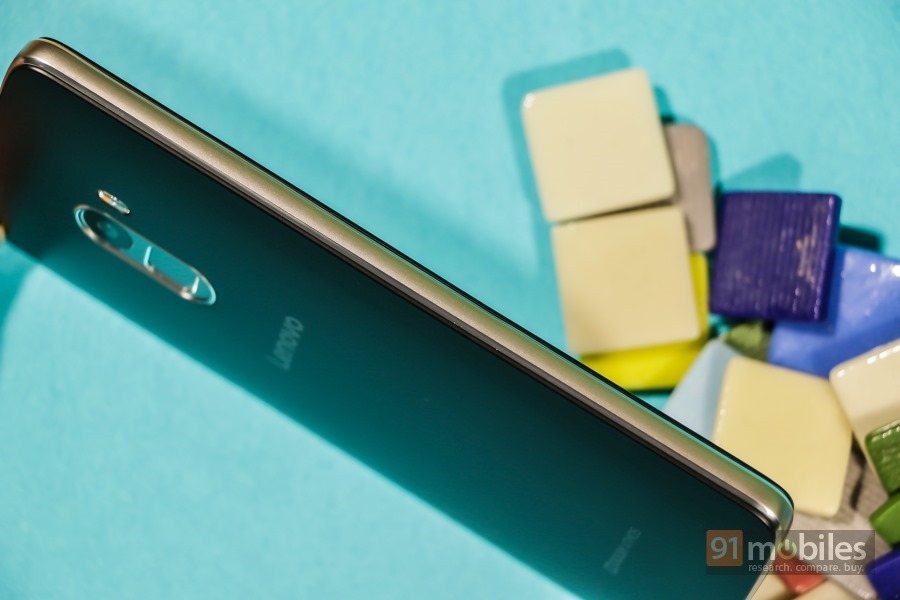 The fascia shows a bit of character, courtesy the front-facing stereo speakers placed on the top and bottom. Apart from the screen, you'll find a row of non-backlit capacitive keys below, along with the front snapper and a notification LED (hidden from view till it flashes) on top.
The left spine is barren, with the volume rocker and power key placed on the right. The micro-USB port is at the bottom, along with the primary microphone, while the top edge is home to a headset socket.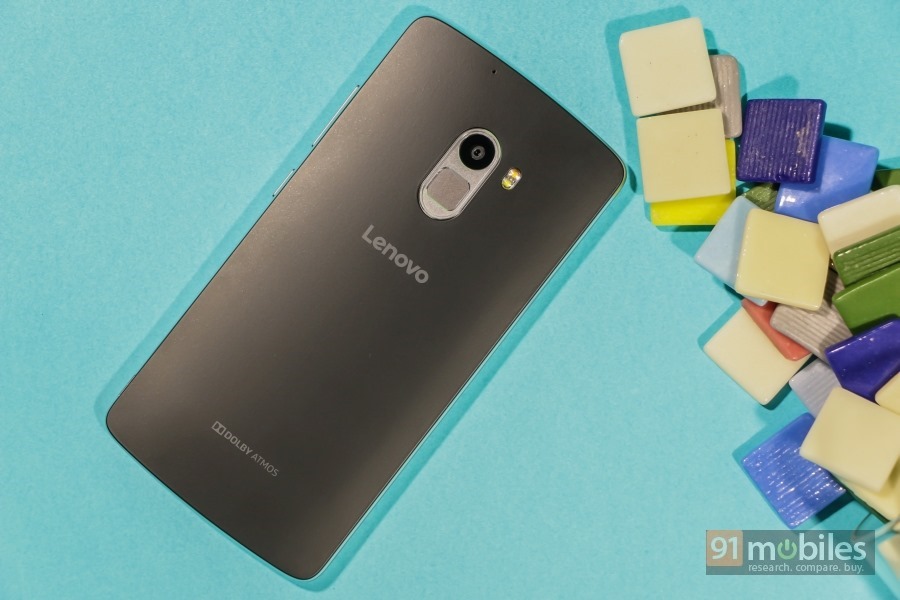 Switch to its backside, and you'll be greeted by a matte-finished rear panel that's a fingerprint magnet. The included transparent back cover helps, and in any case, there's a better place for collecting prints in the form of a fingerprint scanner module placed inside a chrome-finished, oval-shaped window. The latter also sports the lens for the primary camera, placed right above the fingerprint scanner, and a true-tone flash joins the party alongside. Lenovo branding can be seen towards the middle, while a DOLBY ATMOS logo is placed down below.
Prying open the back panel reveals the sealed battery, with a pair of micro-SIM slots and a dedicated microSD card slot above it.
Display: ten eighty plus plus
Resolution
: Full HD (1080 x 1920 pixels)
The K4 Note sticks to the same 5.5-inch full HD (~ 401 ppi) display offered by its predecessor – so no upgrades there. There's a layer of Gorilla Glass 3 present on top that attempts to protect the screen from minor scratches. The display is a tad too reflective for our liking, but thankfully, does a fair job of keeping smudges at bay.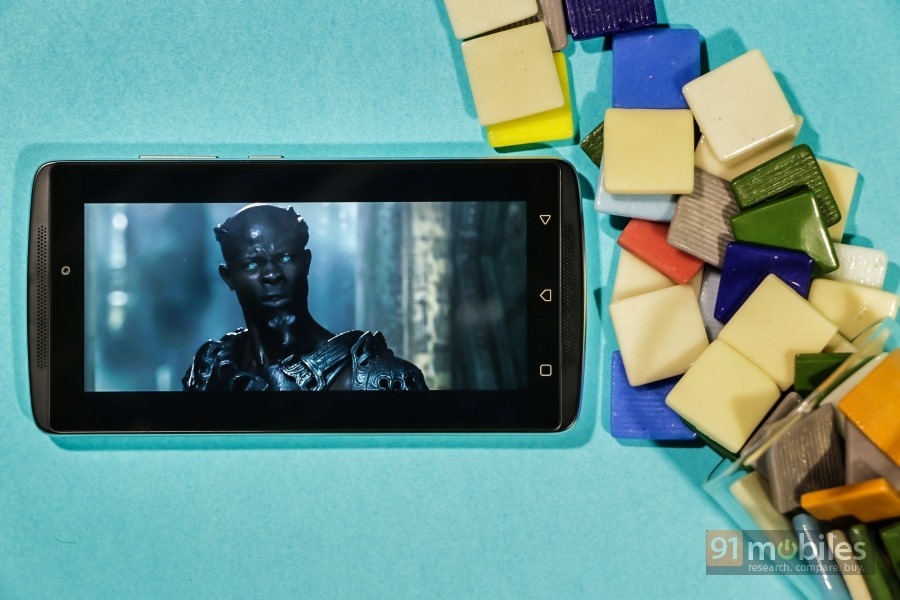 It reproduces vivid colours and offers ample brightness levels, so sunlight legibility isn't too much of a concern. The viewing angles are decent as well.
The display settings lets you tweak quite a few parameters. A glove mode is available for enhancing touch sensitivity, while an option labelled Brightness protection dims the screen, making it suitable for night-time browsing. For adjusting the colour balance, you get a Comfort mode that imparts a warm hue, a custom mode that lets you adjust the colour tone and saturation on your own, and also a Smart brightness mode that enhances visibility under harsh lighting.
Software: stock vibes
Operating System
: Android
OS Version
: 5.1, Lollipop
Android Lollipop v5.1 forms the base of the platform running on the Lenovo K4 Note, with the brand's Vibe UI on top. Now Vibe UI doesn't offer a dedicated app drawer, with all the app icons strewn around the home screens.
If you aren't a fan, you can long press on a vacant area on any home screen and tap preferences, where you get the option of switching to an Android launcher, which offers a near-stock interface complete with a dedicated app drawer – a handy feature we think.
There's tons of bloatware present, hogging precious storage. The list covers Lenovo's signature apps like SHAREit and SYNCit, along with others including McAfee Security, UC Browser, Guvera Music, WPS Office, Evernote, Shazam, Step Counter, Facebook, Skype, Twitter and WeChat. Most of these can't be uninstalled, so if you aren't a WeChat or Evernote user (for instance), you're stuck with these apps on your phone. There's a Theme Center that lets you customise the look of the UI, and apart letting you choose from a bunch of preloaded themes, also lets you customise the lockscreen, and even the look of the recent task list. The Theme Center also includes a few wallpapers and alert tones, listed under separate tabs.
The notification panel bears the usual quick settings and connectivity toggles, and you can customise the sequence as per your desires. Interestingly, when you swipe downwards to display the notification panel, another small window pops up at the bottom, which lets you clear the notifications in one go. There's a button to access your entire notification log too, and this lists older notifications that you might have cleared earlier as well.
The Lenovo Companion app offers quick fixes to common issues, lets you check for available software updates and even offers diagnostics that allows you to make sure your phone is working properly. You can check various phone components and functions using this, covering everything from the cameras to connectivity. There's also an option to check the warranty status of your phone – quite handy we think.
Under settings, you'll find options to control both notifications as well as permissions on a per-app level. There's a Power manager available that offers a battery saver function, along with an Ultimate Power Saver that only allows calling and messaging. The said Power manager also includes an option that lets you restrict apps that can run automatically at bootup or launch on their own in the background, helping prolong battery life and optimise performance as well.
Secure Zone Management is a unique feature boasted by Lenovo's Vibe UI, and this is available under settings as well. In essence, it lets you set up a separate, password-protected secure zone with its own set of apps and accounts – useful in case you'd like to keep your work stuff separate from personal content, or prefer to keep a few things hidden from prying eyes.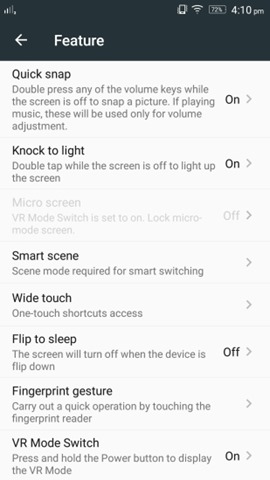 Most of the other special features are tucked inside a head simple labelled Feature. Under this, you'll find options to enable Quick Snap (double press any volume key to shoot a picture), double tap to wake, flip to sleep, and a floating button for quick access to apps and functions. Micro screen is Lenovo's moniker for a one-handed mode, but this is available only when the VR Mode Switch is set to off.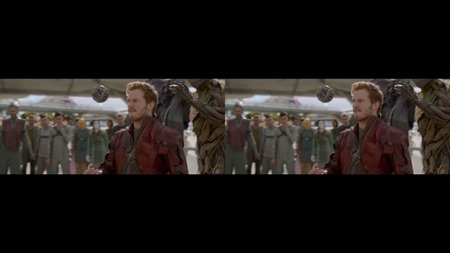 The VR mode switch lets you access the K4 Note's VR mode, and enabling this displays a toggle for this feature in the list of options when you long press on the power key. By switching the VR mode on, you get a system wide split-screen view that works across the whole UI, even for games and videos. This is meant to be used with the ANT VR headset Lenovo is selling as a bundle along with the K4 Note, but unfortunately, we didn't have one of those to try this feature out properly. We did try the feature using a Google Cardboard though, and it worked pretty well. While this feature may or may not make the deal sweeter for you, we think it's a handy feature to have.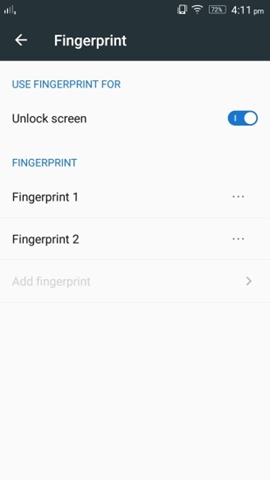 Talking about the fingerprint scanner on the K4 Note, it works well most of the times, and unlocks the phone fairly quickly. On occasion though, it does fail to recognise registered fingers, requiring you to remove your finger and place it on the scanner again. The key limitation here is the fact that the device can only store two prints, whereas most phones we've seen with fingerprint scanners can store up to five. This isn't really a deal killer, but just something that makes the smartphone seem a little less compelling than rivals. Under the aforementioned Feature head in settings, you can set a few other options for the fingerprint scanner. The scanner can be used to shoot pics while in the default camera app, and you can also specify a couple of actions for tap and long press actions on the fingerprint scanner. The actions include back and home for a tap, and multitasking and home for long press.
Camera: just about does its job
Flash
: Dual-color LED Flash
We don't need to tell you how important a smartphone's camera prowess is, and being able to shoot pristine, share-worthy images is what most users look forward to while buying a new daily driver. The K4 Note sticks to the same megapixel count as its predecessor, i.e. 13MP and 5MP for the primary and front-facing shooters respectively, but boasts a newer sensor that features ISOCELL tech and phase detection autofocus for faster focussing speeds. The max resolution for video capture is limited to 1080p, and there are no other frills like slo-mo or time lapse.
The camera app is barebones, and all you see up front apart from the usual flash control modes and the option to switch between still and video shooting is an HDR toggle. Another button on the side offers a panorama mode and effects, with the latter covering a slew of colour filters. You can also tweak other parameters like aspect ratio, image quality, white balance and ISO can via the camera settings.
Switching to the front camera offers more options up front, so you get buttons for fill light, snap mode and toggling a mirror option on top. Fill light lets you choose between pink and chrome, and these colours appear as bright bars atop and below the viewfinder screen, offering a little more light in case you're indulging in low-light selfies. Snap mode gives you a few options to shoot selfies, offering a timer and shooting options like tap-to-shoot and hand signs. A slider that controls beauty mode intensity is present as well.
The overall image quality from the primary camera is decent, especially in daylight. We encountered a few pics that looked washed out and displayed muted colours, but that apart, the K4 Note's camera should suffice for casual photography. Low-light shots turned out soft and noisy, so we can't say the K4 Note left us impressed with what it has to offer in the camera department. Jump to the detailed camera review in case you want to find out more about the K4 Note's shooting prowess if you're so inclined. If not, here are a few more image samples to give you a quick idea of its performance.
Performance: a workhorse in no rush
CPU
: Octa core, 1.3 GHz, MediaTek …
Memory
: 16 GB + Up to 128 GB
SIM Slots
: Dual SIM , GSM+GSM
At the heart of the K4 Note sits an octa-core MediaTek MT6753 processor clocked at 1.3GHz, and this is paired up with 3 gigs of RAM. Graphics are handled by a Mali-T720MP3 GPU. The combination results in smooth usage overall, especially as far as the usual, day-to-day tasks are concerned.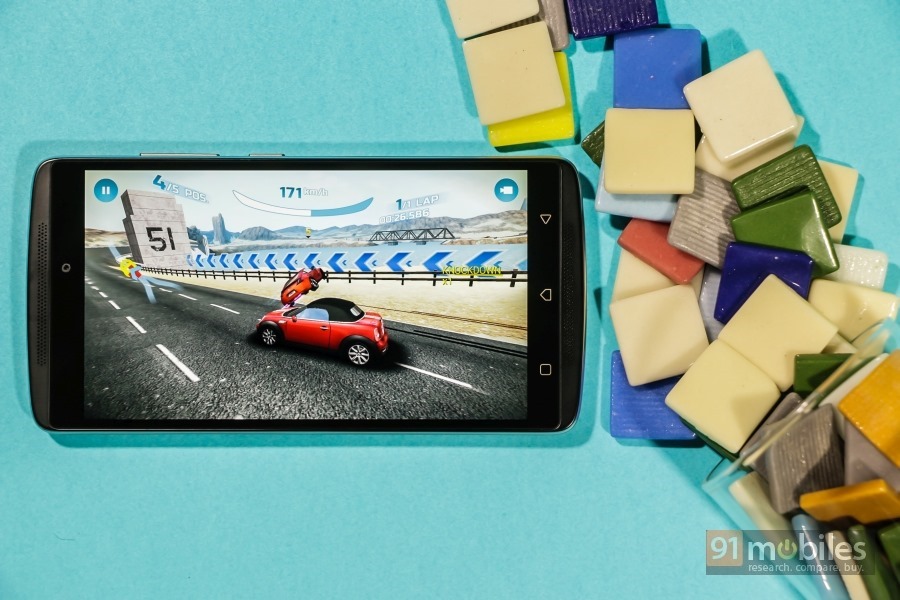 Don't expect steroidal performance though, as apps do take a few moments to load, and the phone doesn't seem to be in a tearing hurry to get anywhere fast. Most regular games play smoothly as well, but our experience when we tried out Asphalt 8 Airborne was less than satisfactory – there was significant lag seen even at default settings. As far as we're concerned, this takes the overall user experience down by several notches, though you can probably overlook this in case you aren't into gaming.
The smartphone fares well on the connectivity front, since apart from the usual stuff, it offers support for dual-band Wi-Fi (including support for the 802.11 ac standard), and NFC as well. Worth noting that most other phones in the same price range don't offer these options. The fact that the K4 Note sports a dedicated microSD card slot for storage expansion also bodes well for it, since most other dual-SIM phones these days come with hybrid slots, requiring you to choose between dual-SIM functionality and storage expansion. Speaking about storage, you get a little over 9GB to use out of the 16GB provided, which we think is too low and can be blamed on the tons of apps which come preloaded. Up to 128GB more can be added via microSD, and you can also use USB OTG to connect flash drives directly if you wish.
The sealed 3,300mAh battery, marginally bumped up from the 3,000mAh battery utilised by the older model, packs in enough juice for the phone to last an entire working day with ease (with medium usage). Our battery drain test, wherein we play an HD video on loop with both SIMs inserted, Wi-Fi switched off, and both volume and screen brightness set to 50 percent, ran for about nine hours before the phone died. No complaints as far as call quality is concerned, and thanks to the front-firing Dolby-powered speakers, the multimedia experience is pretty good.
Verdict
The Lenovo K4 Note sticks to the brand's philosophy by offering a compelling package for its asking price – ticking most boxes when it comes the parameters one considers while buying a new smartphone. It's a reasonably big upgrade compared to its predecessor too. The curved design feels much better as compared to the blocky design of the K3 Note, while the metallic frame adds to the allure.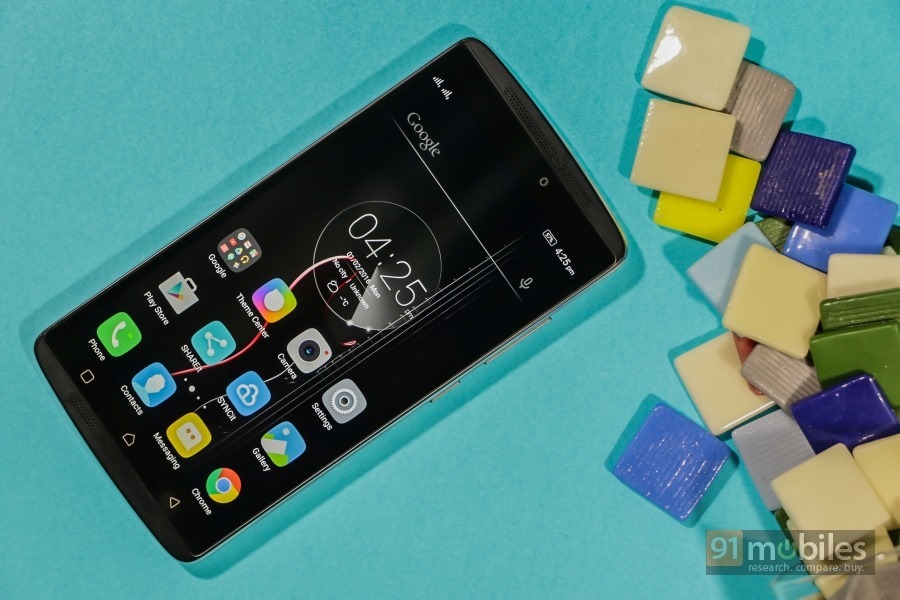 Inclusion of options like NFC and dual-band Wi-Fi are also appreciated, and features like an option to switch to stock Android UI, and a standout addition in the form of a VR mode help, but there are a few areas where it fails. The camera quality could have been better we feel, and the plasticky back panel leaves a sour taste in the mouth, figuratively speaking of course. We're more concerned about the laggy performance in graphics-heavy games though, but as we mentioned, you could overlook that if you don't indulge in gaming… especially since the usage was reasonably smooth otherwise. An aspect that can't be ignored is competition, and there are others in the same price bracket that challenge the K4 Note. The Honor 5X is one, scoring high on build quality thanks to its metal body… but as our recent review indicates, isn't really a performance powerhouse either. The LeEco Le 1s (review) then, emerges as a true nemesis, trumping the K4 Note in a few crucial aspects. The two are pretty evenly matched when it comes to core specs like screen size and resolution, but the Le 1s does get the edge due to its full-metal body and its faster processor, which translates into smoother usage. Our money would go to the LeEco Le 1s, but the K4 Note still deserves a very careful second look, especially if you're after a workhorse that comes from a known brand. That said, the Xiaomi Redmi Note 3 Pro is expected to land in India soon as well… and while we don't have an exact date or an idea of its pricing in India, is looking like it could leave quite a few in the dust if priced right.
Editor's rating: 3.5 / 5
Pros
Good display
Useful software features and option to switch to Android launcher
Good for multimedia thanks to stereo speakers and VR mode
Proper dual-SIM support with dedicated microSD card slot
Loaded connectivity options
Cons
Plastic back panel feels flimsy
Lags while playing heavy games
Camera could have been better
Tons of bloatware
Photos by Raj Rout
Competitors for Lenovo K4 Note
| | | |
| --- | --- | --- |
| Lenovo K4 Note | vs | LeTV Le 1s |
| | | |
| --- | --- | --- |
| Lenovo K4 Note | vs | Huawei Honor Play 5X |