"The Oppo R1 stands out as a stylish option in the mid-range dual-SIM smartphone arena"
After it attempted to create waves in the India with its very first offering, the N1, Oppo's been quite aggressive and let loose a variety of smartphones covering both the budget and the mid-range segment. The very notable Find 7 is landing in India next week, but before then, we have the stylish dual-SIM Oppo R1 with us for review.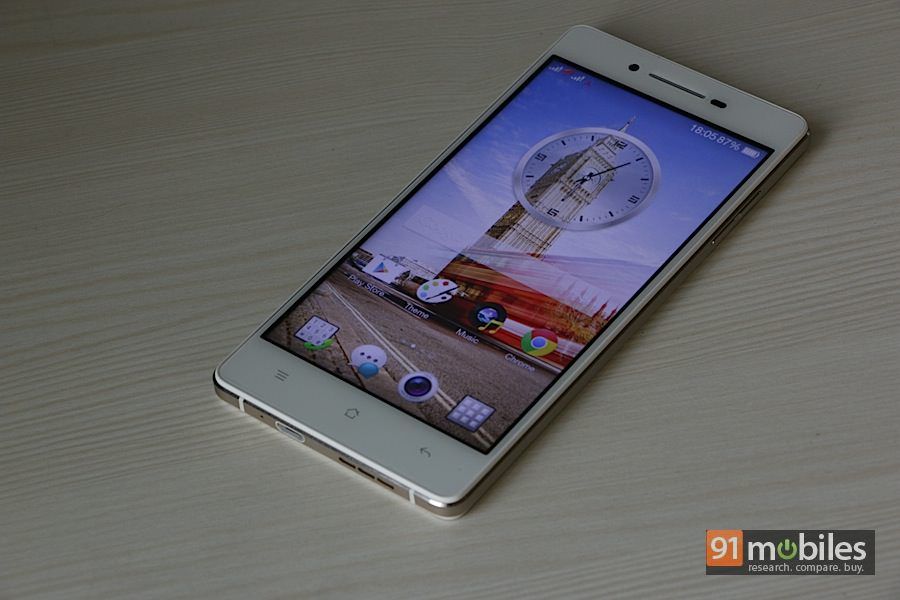 While the N1 checked quite a few boxes in terms of both specs and innovation, flaunting a unique swivel camera and a touch-sensitive panel on its rear, the R1 isn't so loaded. Landing in the mid-range, its specs aren't that top-notch too. Let's figure out the departments where it succeeds, and where it doesn't.
Specs at a glance
5-inch 1,280 x 720 screen with 294ppi,
142.7 x 70.4 x 7.1mm, 140g
1.3GHz quad-core MediaTek MT6582 processor, 1GB RAM
16GB internal storage (non-expandable)
8-megapixel primary camera, 5MP front
Dual-SIM 3G, Wi-Fi 802.11 b/g/n, Wi-Fi Direct, Wi-Fi hotspot, DLNA, Bluetooth 4.0, micro-USB 2.0, USB OTG, A-GPS
2,410mAh battery
Android 4.2.2 with ColorOS
Loading up on the oomph
If there's one headlining aspect about the Oppo R1, it has to be its stylish design. We've seen quite a few plain Jane devices that flaunt great specs but miss out on this vital parameter, forgetting that style and design are among the most important aspects protective buyers consider when out in the market for a new smartphone. Reminiscent of the Apple iPhone, the R1 feels a tad blocky, but not too uncomfortable to hold. Its flat body which doesn't have any curves to speak of, also reminds us of Sony's OmniBalance design on its Xperia range.
A rose gold metal frame on the side adds to the look and feel, while the rest of the body is clad in white. A black variant is available too. A power key is placed on the left, and the right sports the volume rocker. You'll also find a SIM tray tucked away on the left – it can be ejected by using an included pin, and pops out to reveal a pair of micro-SIM slots. The headset socket and secondary microphone are on top, while the bottom is home to the micro-USB port and the phone speaker. The fascia sports the 5-inch display, along with backlit captive keys below it, and the front shooter, earpiece, sensors and a tiny notification LED above.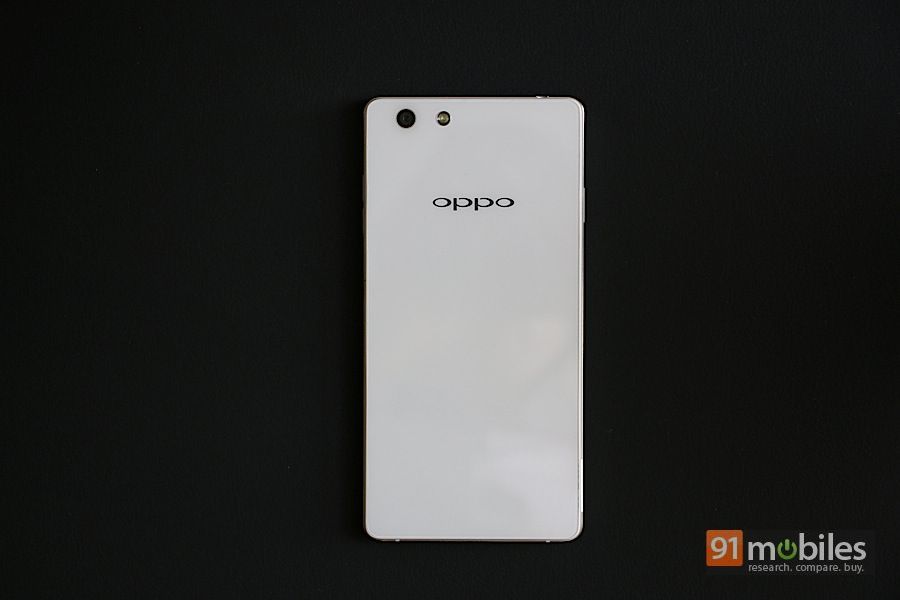 Flip it around, and you'll be greeted by the glossy back which looks fashioned from glass, but is actually plastic. Hopefully, it shouldn't be too fragile, and during our review period, didn't show signs of being too prone to scratches. That said, you'll still need to make sure it isn't exposed to pointed objects, and the bundled plastic case does a good job. It doesn't add bulk, and being translucent, also makes sure it doesn't hide the flaunt-worthy design.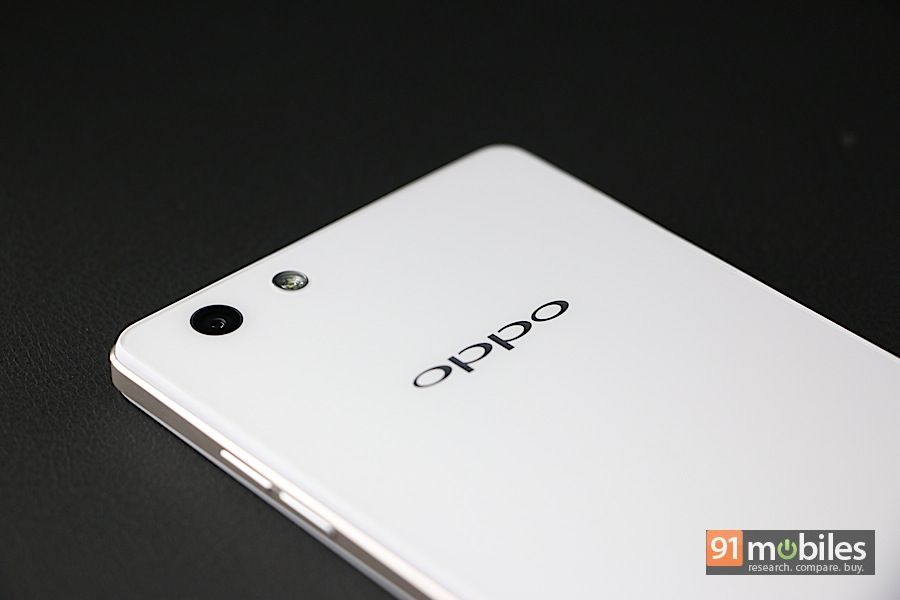 The small camera lens is places near the top left corner on the rear, along with the LED flash. You'll also find an Oppo logo on the rear – the only place on the smartphone that carries branding in fact, since there's nothing on the front.
A visual delight
The R1's 5-inch IPS display offers a resolution of 720p, with a pixel density of ~294ppi. On paper, this doesn't sound too enticing, especially since full HD displays are available on some devices priced similarly, and even lower than the Oppo R1. In actual usage however, we didn't find this limiting at all. In fact, the display outputs lovely visuals – images and videos pop out, the icons look as if they're floating, and gaming is fun. Text looks razor-sharp too.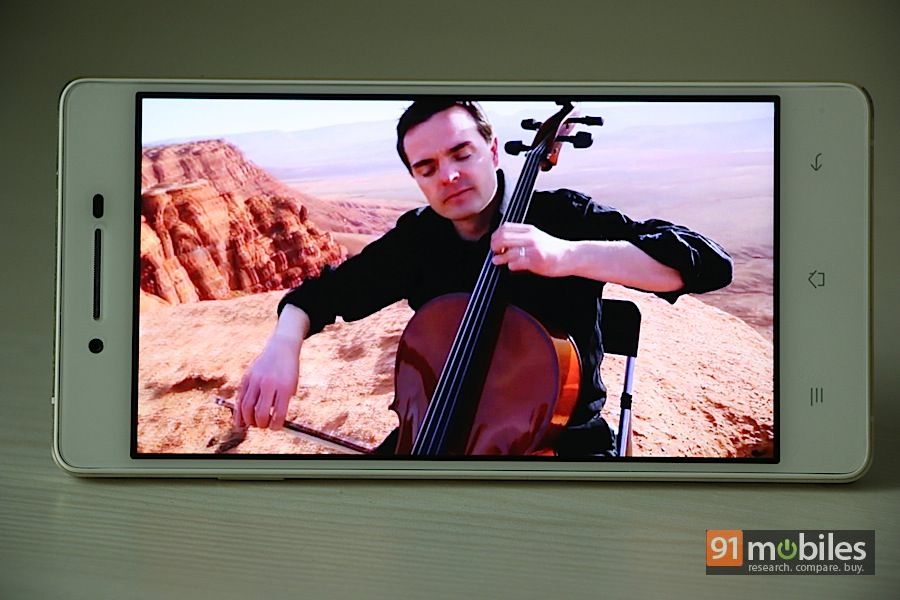 On top of that, viewing angles are pretty wide, and sunlight legibility is reasonably good as well. Layered with Corning Gorilla Glass 3 protection, it should be able to keep scratches at bay.
A worthy shooter that doesn't flaunt megapixels, but delivers
The primary snapper on the Oppo R1 offers 8-megapixels – hardly exciting, at least in terms of specs. Cashing in on the selfie craze, the front camera sports a 5MP sensor though. While we don't consider the number of megapixels as a reflection of quality, possibly the real limitation on the rear camera is that video captures are limited to 720p.
The camera app is not too extravagant either – giving you a basic set of controls, and letting you tweak white balance, scene presets, and captured resolution. The offered modes cover HDR, panorama and a beautify mode too.
When it comes to pure image quality though, the R1's shooter shines. Images captured in daylight turn out vivid and clear, with accurate colour and enough detail that only blurs a tad when zoomed in. The ones shot in low light are quite usable too. Clearly, apart from the stylish design and display quality, camera prowess is another of its strong points. Here's a look at a few images shot using the Oppo R1. Click on the thumbnails to view them in a larger size.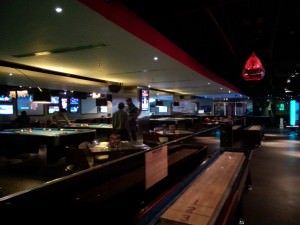 Archaic Android, but a loaded custom skin
The R1 runs ColorOS, Oppo's custom ROM that uses Android as base, version 4.2.2 to be exact. There's no indication of a KitKat update coming anytime soon. We've seen it earlier on the N1, and the UI and offered features are quite similar. We'd urge you to take a peek at the software section of our Oppo N1 review to get the full lowdown, but suffice to say that customisations run deep and there are a slew of features built in.
The device is heavily customisable in terms of the screen transition effects, themes etc, and you can even choose a custom lockscreen. The Exclusive space bit we saw on the N1 is also there. This is available for the camera and music, and what it provides are nifty full-screens for both. The camera space gives you a small viewfinder to shoot with, and also displays captured shots as an album underneath. Similarly, the music space provides a lovely interface to play tracks using an interface designed like a record player.
The drag-down notification bar offers a range of shortcuts, including a slider to control brightness and Lock Now, a shortcut that switches the device to standby. Lock Now is also available as a separate icon so you can place it on the home screen and use it straight from there to place the smartphone on standby, instead of using the power key.
The R1's display supports double-tap-to-unlock, which is a handy feature to have, as is the glove mode to increase touch sensitivity. Also worth noting are the range of other gestures and motion-based actions supported, again very similar to its larger sibling, the N1. First up, there are a few gestures which can be used when the screen is turned off, and let you launch the camera, flashlight, and control music even when the device is on standby. In addition, the R1 offers Easy dial and Easy answer modes too, letting you call the displayed contact or answer incoming called by raising the handset to your ear.
Next, you can also capture a screenshot by swiping up or down atop the screen using three fingers, while the same gestures with two fingers adjusts volume. A pinch close gesture opens the camera.
Just like the N1, a dedicated gesture panel is available too, available when you swipe down from the left side of the notification bar. This lets you define custom gestures for launching apps or websites, calling or texting contacts, launching the camera, flashlight and music, or turn on voice or video recording.
There's a large set of preinstalled apps too, and apart from the Google's suite of apps, includes useful stuff like Kingsoft Office, a file manager, a backup and restore utility, a power manager and a data monitor too. A bunch of games are thrown in, and you also get access to Oppo's O-Cloud for backing up your data on the cloud. Not stopping there, there are a host of handy apps centering around security too. These include a permission monitor, app encryption, and a data saving app. A Guest Mode and a Holiday Mode are also included, for when others want to use your device and when you don't want to be disturbed, respectively.
Since the R1 is a dual-SIM smartphone, you get various options to manage the two SIMs, including being able to name them so you can distinguish between the pair easily. A Smart dual-SIM feature lets you forward calls between the two SIMs, so you don't end up missing calls when one of them is in use. A nifty feature that displays carrier icons on the status bar is also available.
Though the R1 does support USB OTG, it doesn't provide an option to remove a connected flash drive cleanly – a bug we noticed on the Oppo N1 as well.
That sure is a loaded set of software features and apps, most of which are quite useful and can't really be called feature spam or bloatware. Also, these successfully help Oppo differentiate the R1 from its rivals.
Not really a sportscar, but not a scooty either
Under the hood, ticks a quad-core MediaTek motor running at 1.3GHz. 1GB of RAM aids it in its efforts, while there's 16GB of internal storage. It can't be expanded unfortunately, since there's no microSD card slot, but you can make use of USB OTG to connect external flash drives. A total of 12.5GB is available to use, divided between phone and system storage.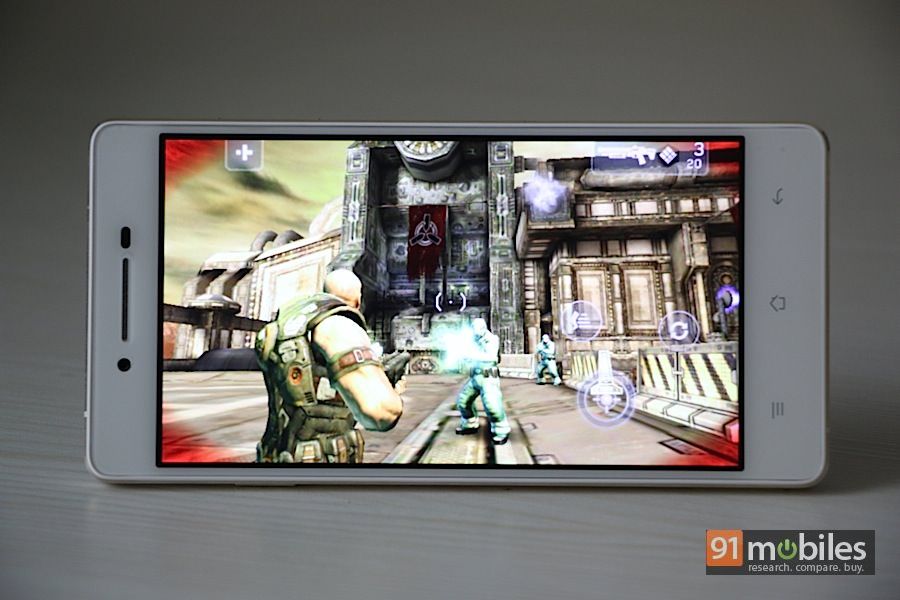 The available connectivity options are quite healthy too, and while you don't get NFC, you can make use of DLNA, Wi-Fi Direct and Wi-Fi hotspot capabilities for hooking up. Wi-Fi and Bluetooth 4.0 are available per usual, apart from USB OTG. Notably, the Oppo R1 supports 3G on both its SIM slots.
Overall, the specs don't look too exciting, especially when you consider the outlay involved. However, the R1 doesn't disappoint in terms of real-world usage. Regular day-day tasks are handled with ease. It worked smoothly and barely showed signs of lag, even while multitasking or gaming. It may not be the fastest around, but that said, does the job well.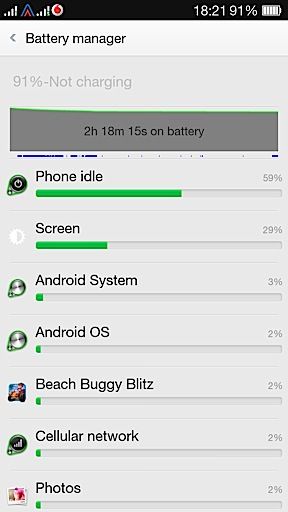 As far as the all-important battery life is concerned, the sealed 2,410mAh pack didn't let us down. The device lasted close to seven hours in our video loop test, but in actual use, gave us a full working day with medium usage, without resorting to a top-up charge during the day. Your mileage could vary depending upon usage, of course.
Verdict
If we get down to the micro level, the Oppo R1 has quite a few things going for it – stylish looks, a gorgeous display, a capable snapper and good battery life. When compared head-to-head with smartphones that are priced in the same range, it does lose out on pure specs though. The Gionee Elife E7 may be an exception anyway, but quite a few other devices offer better specs than the R1 at the same, or even lower cost. The anorexic Gionee Elife S5.5 is a more apples-to-apples comparison in terms of pricing and screen size, while a few others such as the Micromax Canvas Knight flaunt better specs for lower.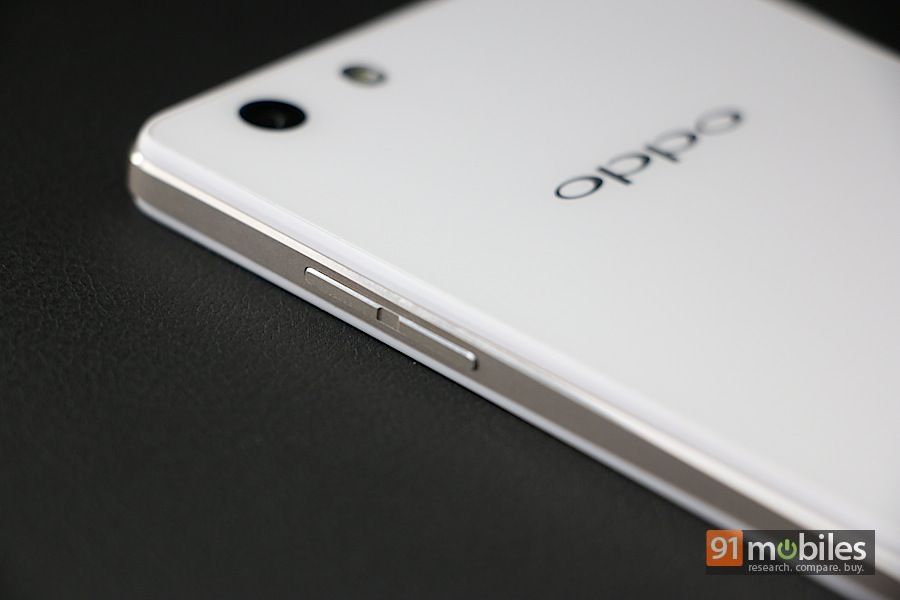 That said, we've always emphasised that specs can't be the only parameter when comparing devices, and quite a few other aspects such as design, build, software features etc need to be evaluated too. More importantly, it's the real-world performance and usability that possibly matter the most. When looking at the bigger picture, the R1 stands out as a worthy mid-range option, especially if your checklist has 'stylish' and 'dual-SIM 3G' listed right at the very top.
Price: Rs 26,990


Editor's rating: 7 / 10


Pros
Stylish looks
Lovely display
Capable snapper
Loaded set of software features and useful preloaded apps
Above-average battery life
Cons
Loses the spec wars
Dated Android version
Photos and videos by Pratik Vyas
| | | |
| --- | --- | --- |
| Oppo R1 | vs | Oppo Neo |
| | | |
| --- | --- | --- |
| Oppo R1 | vs | Oppo R815T Clover |