"The Redmi Note 8 is the best phone in its price segment — here's why"
Xiaomi's sub-brand Redmi draws parallels to a magician, pulling out handkerchiefs from under his sleeve – just when you think the act is over, the magician pulls out yet another piece of cloth and bedazzles the crowd. In a similar vein, Redmi has been launching smartphones willy-nilly and just when I think the brand is done for the year, in comes yet another compelling phone to entice prospective buyers.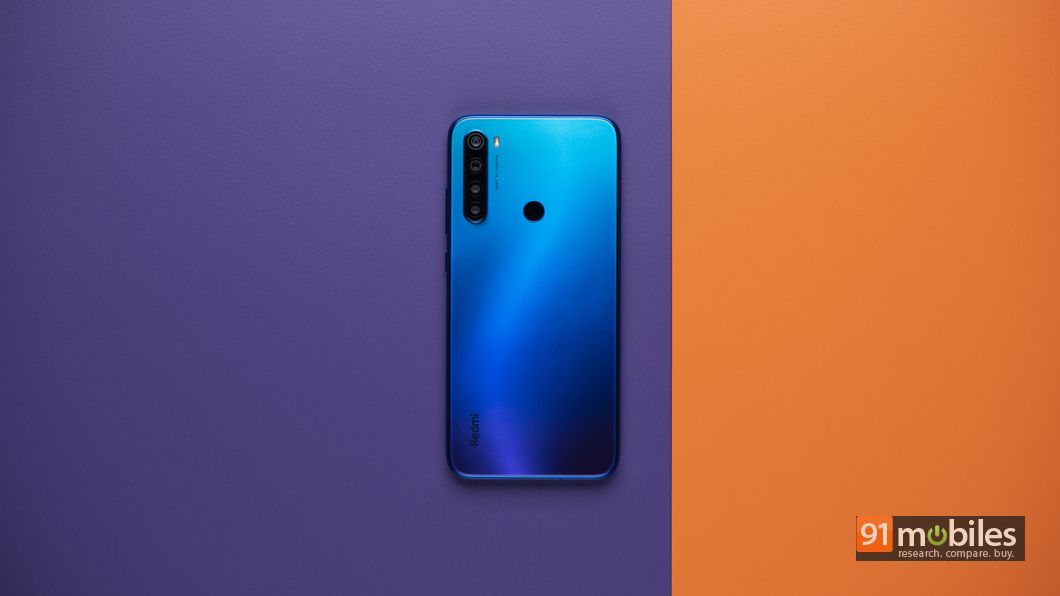 Yes, I am talking about the Redmi Note 8 (first impressions) which in typical Xiaomi fashion, offers buyers a ton of value for its asking price and is among the cheapest phones to feature a 48MP quad-camera setup. But, is there more to it than meets the eye? To find out, I put my SIM in the phone and here's what I make of it after putting it through numerous tests.
Specs at a glance
Display
Size
6.39 Inch
Resolution
1080 x 2280 pixels
Performance
CPU
Quad core, 2 GHz + Quad core, 1.8 GHz, Snapdragon 665
RAM
4 GB
Storage
Internal memory
64 GB
External memory
Up to 512 GB
Battery
Capacity
4000 mAH, Li-Polymer, Non removable
Camera
Primary camera
48 MP
Secondary camera
13 MP
Connectivity
Network support
Dual SIM 4G
Other options
Wi-Fi, Bluetooth 5.0, GPS
Others
Battery Capacity
4000
Operating system
Android 9.0 Pie
Design and Display
To say that the design of Redmi phones has come a long way would be somewhat of an understatement. From dull, boring slabs of metal to devices layered with shimmering shards of glass, Redmi phones have evolved quite a bit. The Redmi Note 8 propels the company's design ethos forward with its stunning gradient finish design which imparts a sense of premiumness to the otherwise wallet-friendly smartphone.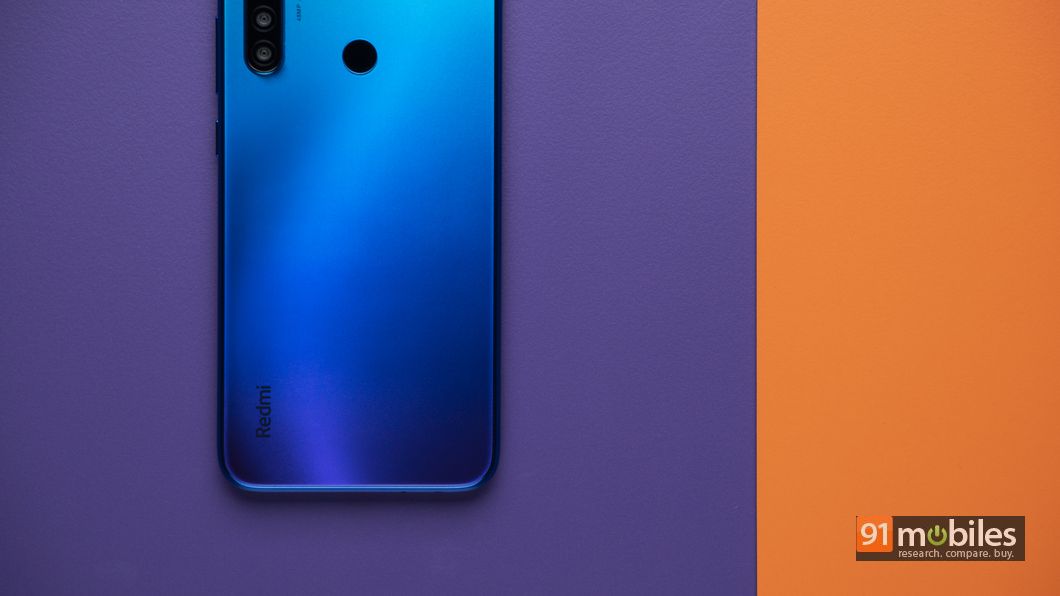 In fact, I honestly couldn't believe that the smartphone costs just shy of Rs 10K after I held it in my hand – be it its heft, or the presence of glass on both the front, as well as the back, the Redmi Note 8 is hands down the best-looking smartphone in its price segment. And, the compliments don't end here. The front of the device features a near bezel-less design along with a notch, which has been tidily cut out at the centre. But, that's not what caught my eye.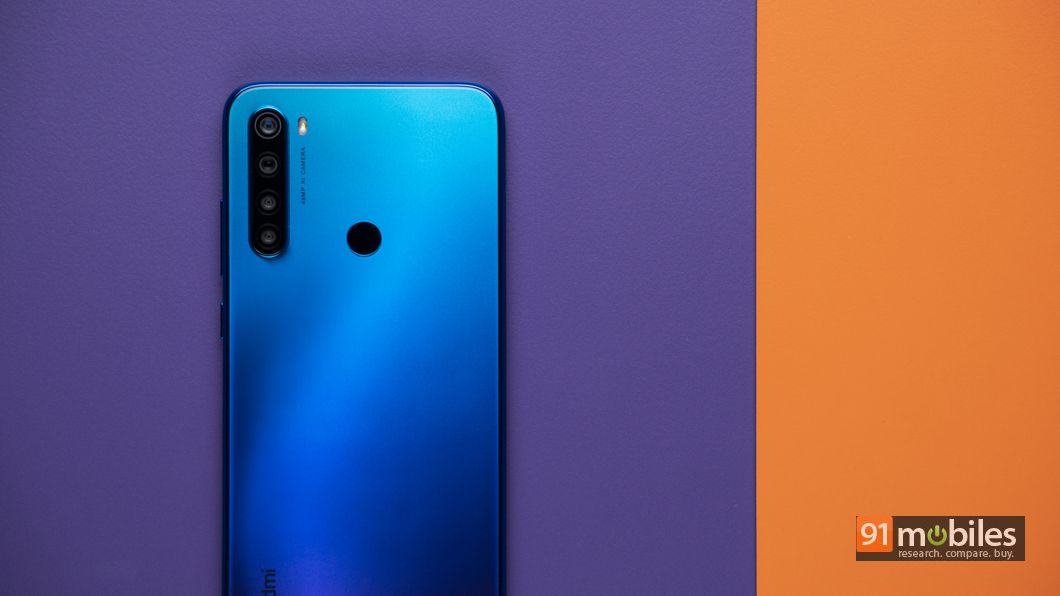 You see, unlike most other devices, Redmi has stylized the bezels on the Note 8 too and you can see the smartphone's blue hue creep into the edges of the black borders, making it pop. I'd like to hand it to the company for paying attention to such minor details as they accentuate the overall looks of the Note 8 tenfold. That said, not everything in the garden is rosy as the Redmi Note 8 is quite slippery. Furthermore, the handset features a prominent camera bump, which even edges out of the bundled case ever so slightly.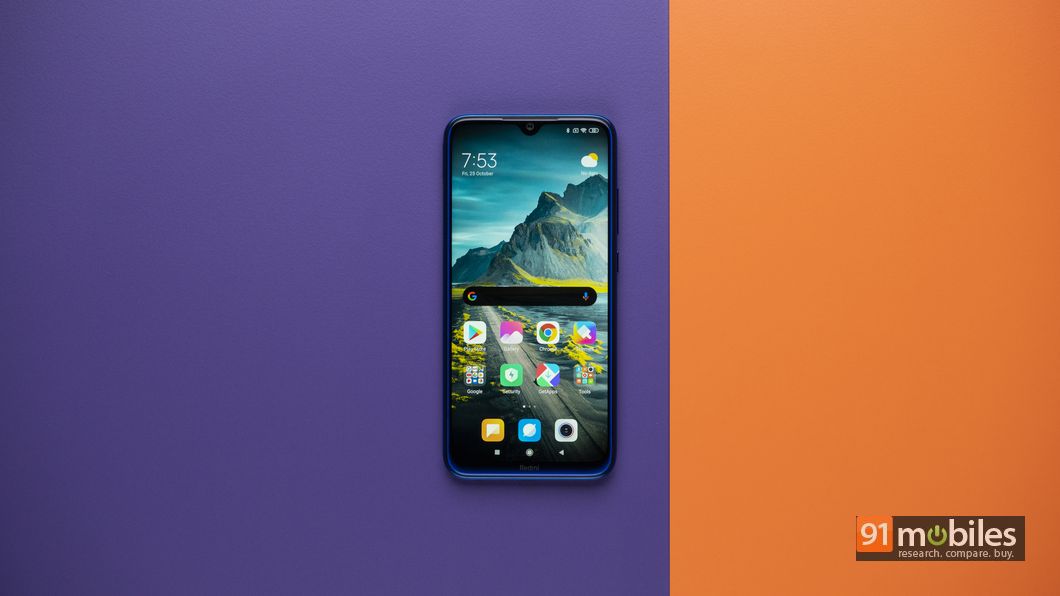 On a positive note, the Redmi Note 8 features a USB Type-C port, paving way for faster 18W charging and quicker data transfer speeds. Moreover, the device comes with a headphone jack along with a capacitive fingerprint sensor which, in my experience, is far more accurate and reliable than any in-display counterpart. Furthermore, you can choose to unlock the phone by means of facial recognition as well, which is a more seamless way to get into your home screen.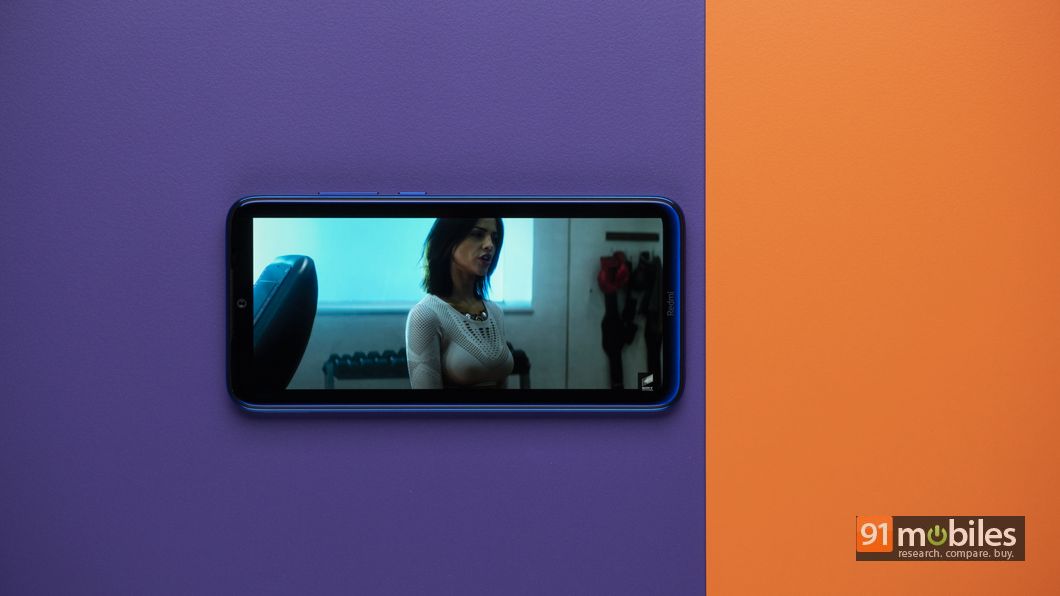 So far, the Redmi Note 8's design has been nothing short of exceptional and I am all praise for the phone's display too. The smartphone is backed by a 6.3 inch FHD+ display which gets adequately bright and sports wide viewing angles too. Furthermore, the display comes with WideVine L1 certification, allowing you to stream your favourite movies and shows in glorious HD resolution.
Cameras
The Redmi Note 8's calling card is the presence of a quad-camera setup towards the back, comprising a 48MP Samsung GM1 ISOCELL sensor, an 8MP ultra-wide sensor with f/2.2 aperture, a 2MP depth sensor and lastly, a 2MP Macro sensor with Auto Focus and f/2.4 aperture. For selfies, the smartphone features a 13MP shooter with an f/2.0 aperture.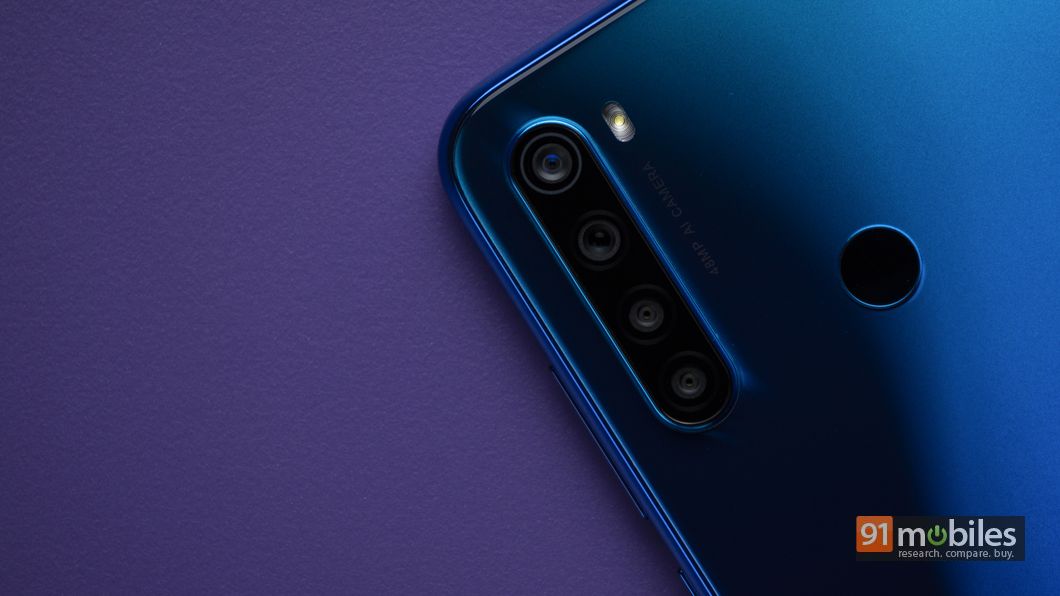 Despite its wallet-friendly price tag, the Redmi Note 8 clicks fantastic photos with its main 48MP shooter. The smartphone captures ample details when the sun's out and the built-in HDR mode does a good job of uplifting the details from the shadows and boosting the contrast in the photos. Furthermore, if you're into landscape photography, then the smartphone's 48MP mode does somewhat better the details in the shots too. There is room for improvement however, as the Redmi Note 8 clips highlight when it's too bright outdoors.
On the bright side, the smartphone's 2MP depth sensor allows the Note 8 to click great portrait images with a convincing blur effect. The wide-angle lens does a decent job of capturing a larger scene too, though the photos come at a price of fish-eye distortion along the edges. Then, there's the macro sensor which allows you to get eerily close to a subject and snap a shot. Now, I did manage to get away with some really cool close-ups, but note that you will have to keep your hand extremely steady for the phone to latch focus onto the subject.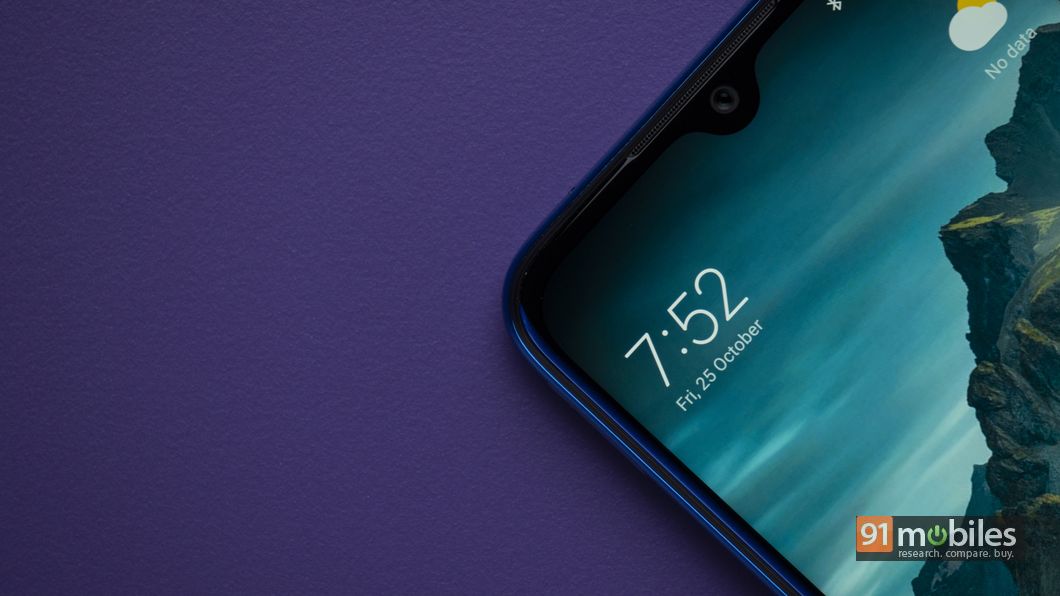 For all the night owls in the audience, the Redmi Note 8 is among the best camera phones in its segment to click low light shots. The smartphone comes with a dedicated night mode, which reduces glares, polishes up the scene and offers visibly more details compared to a standard lowlight shot. That said, the night mode has its limits too and you will run into lens flaring issues if you're clicking photos of a small source of light, akin to a lamp post.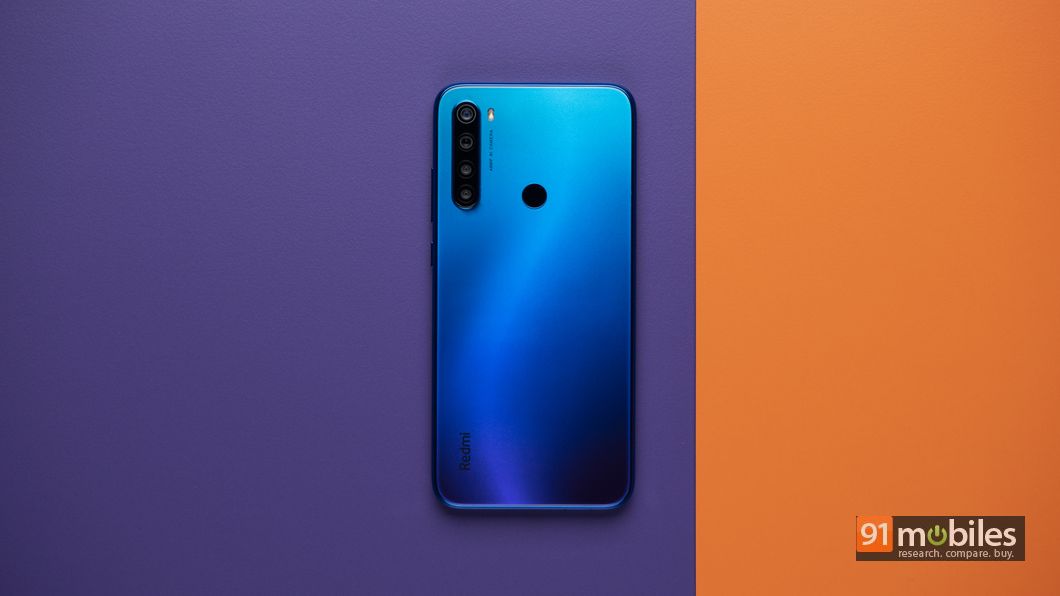 As for selfies, the Redmi Note 8's 13MP front camera clicks quality photos with natural-looking skin tones (provided you turn off the beauty mode) and a ton of details. The lowlight performance of the selfie-shooter does take a hit as there's no dedicated flash module to assist the front-facing shooter. However, the bundled screen-flash tech ensures you get a passable photo even in the darkest of alleys.
Performance, software and battery life
The Redmi Note 8 is powered by Qualcomm's latest mid-range chip in the form of Snapdragon 665 processor. The SoC has been paired with up to six gigs of RAM and 64GB of built-in, user-expandable storage. For its price, the Redmi Note 8's performance is excellent and during my time with the device, I rarely ever came across any instances of lag or stutter. What's more, the smartphone is fully capable of playing the latest Android games such as PUBG and Call of Duty too, albeit at a lower graphics setting. Regardless, buyers opting for the Redmi Note 8 will seldom crib about the phone's sub-par performance.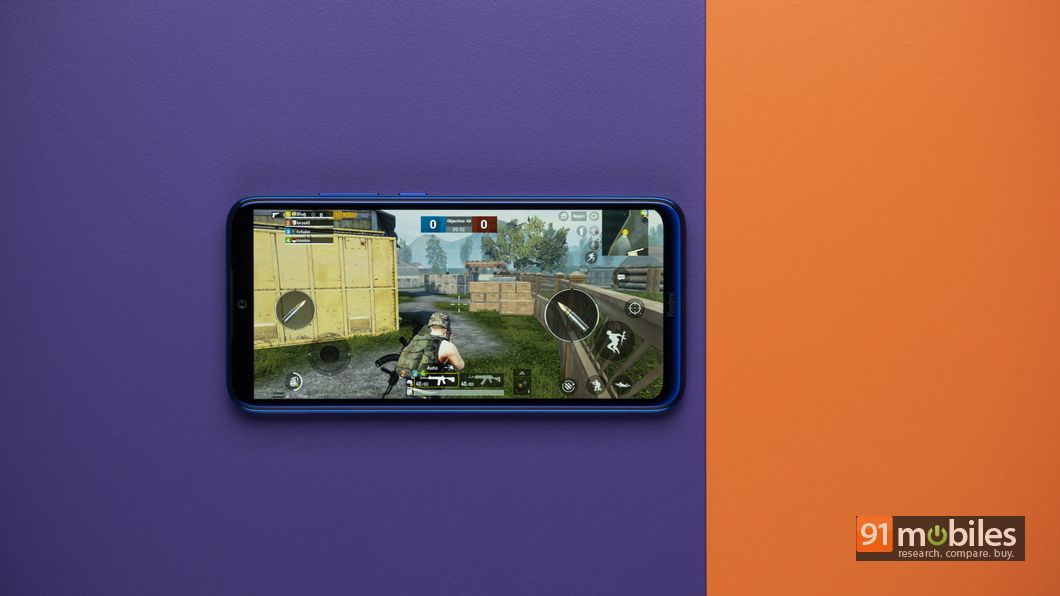 As for software, the device boots Android 9 Pie with a skin of the company's proprietary MIUI v10 on top. By now, I'm sure you must know about the custom skin in heaps and therefore, I won't dwell too much on it. On the off chance you've been living under a rock, the key highlights of software the software include a wealth of customisation options, support for gesture-based navigation, the ability to run two instances of the same app and a system-wide dark mode. Moreover, the phone also ships with features from Google suite too, including Digital Wellbeing, a crucial tool advisable for those who want to spend some time away from their devices.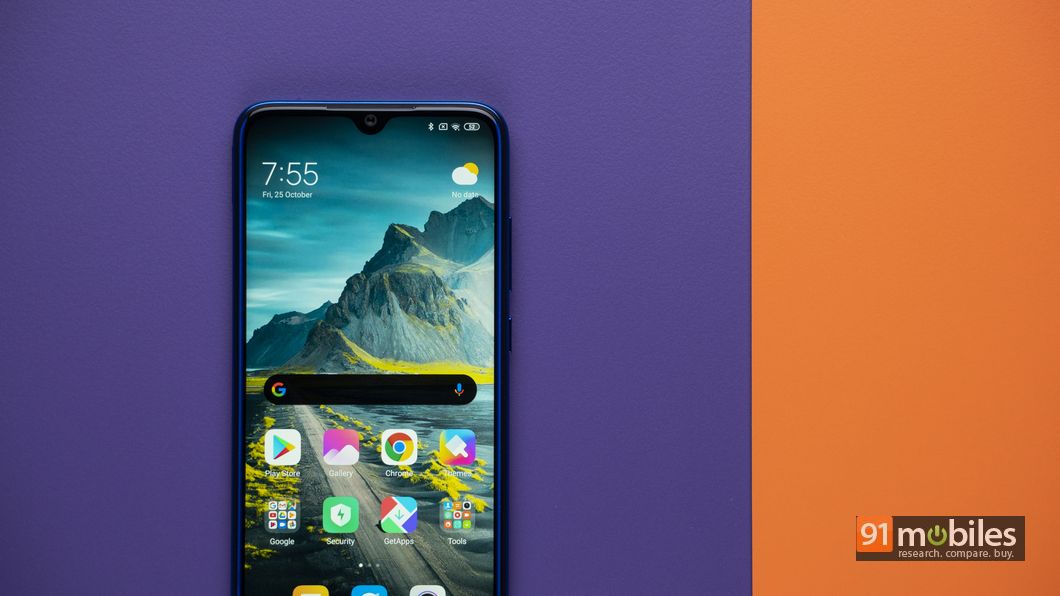 With that said, Xiaomi has been on the receiving end of a backlash from consumers owing to its infringing ads which pop-up on the phone willy-nilly. Furthermore, unlike previous iterations of MIUI, you can no longer directly uninstall apps from the home screen and therefore, will have to cherry-pick the bloat away from within the phone's settings. Consequently, the user experience is somewhat marred as you'd be presented with ads upon installing anything from the Google Play store, on the phone's guide page as well as after you're done playing any video on the phone! Suffice it to say, nothing good comes cheap and if it does, it's probably going to be riddled with ads.
The Redmi Note 8 is fueled by a 4,000mAh battery which as I mentioned previously, comes with support for 18W fast charging. Regardless, you shouldn't worry about running on fumes with the Redmi Note 8 as the smartphone lasts a full day on heavy usage comfortably.

Why pay in full when you get EMIs with 0% interest?
Buy Redmi Note 8 now and pay later in flexible EMIs!
No application fee
No down payment required
No pre-closure fee
Verdict
The Redmi Note 8 starts at Rs 9,999 for the 4GB RAM variant, but the unit I tested shipped with six gigs of memory and will set prospective buyers back by Rs 12,999. For its price, the smartphone offers a stunning design, a sharp display, reliable performance, day-long battery life and, a compelling camera setup. Correspondingly, if you can put up with the smartphone's ad-heavy software – and I really think you should – then the Redmi Note 8 is by far the best phone in its price segment.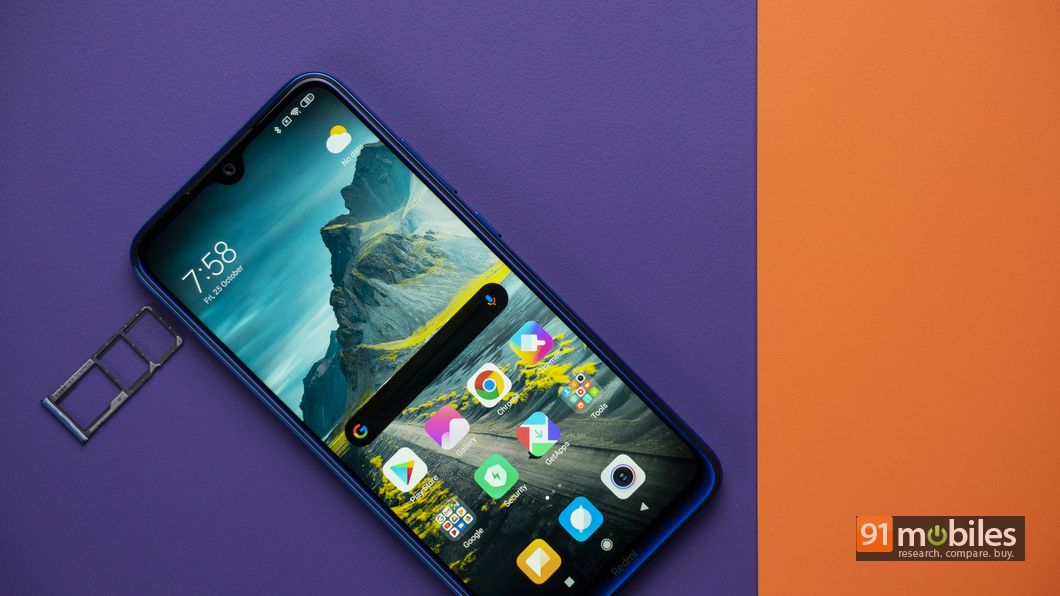 I say this because the most legitimate threat to Redmi Note 8's dominance comes from the Realme 5 (review), a device which costs Rs 1K less and offers the same performance and better battery life to boot. However, the Redmi Note 8 one-ups the handset by shipping with a 48MP sensor, a sharper display and more RAM on the base variant. Choosing between the two is no easy feat but if I were in your shoes, I'd opt for Redmi's offering.
Editor's rating: 4 / 5
Pros:
Stunning design
Sharp display
Reliable performance
Good camera setup
Cons:
Chunky camera bump
Loaded with ads and bloatware
Photos by
Raj Rout
Competitors for Xiaomi Redmi Note 8
| | | |
| --- | --- | --- |
| Xiaomi Redmi Note 8 | vs | Realme 5 |
| | | |
| --- | --- | --- |
| Xiaomi Redmi Note 8 | vs | Infinix Hot S5 |