Gone are the days when smartphones had teensy 8MP or 5MP single cameras at the back. A trend that started with the HTC Evo 3D and picked up pace after Apple introduced a dual-camera setup on its iPhone 7 Plus (review) has morphed into cut-throat competition about who can put in the most number of camera lenses on their smartphone. Nowadays it is almost expected to have four cameras on your phone rather than looking at it in disbelief, as would have been the reaction a couple of years back. Leading the charge have been brands like Vivo and Realme.
Earlier this year Vivo had announced a new series of smartphones called the S-series and the very first phone called the Vivo S1 (review). Now we have the Vivo S1 Pro, which isn't the company's first smartphone with a quad-camera setup but it is definitely the most confusing in terms of naming. You see the Vivo S1 Pro had been launched as the Vivo V17 in Russia in November but the Vivo V17 (review) launched in India a week later was a different phone. Meanwhile, the Russian V17 got launched as the Y9S, which is then gets announced as the S1 Pro. It is difficult to track a phone when it gets so many names in different regions. In any case, I managed to spend some time with Vivo's mid-range assault on Realme and Xiaomi. Here's what I made of it.
Design and Display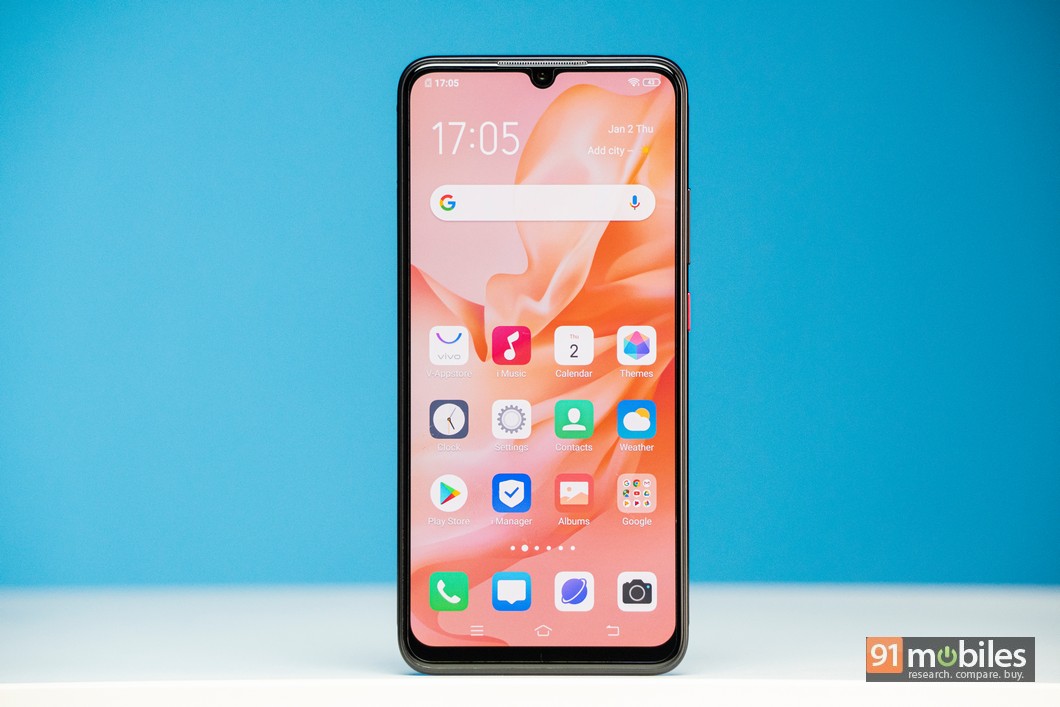 The S1 Pro implements a very unique diamond-shaped design for its quad-camera layout which is a relief over the monotonous vertically and horizontally aligned cameras in a single line. The camera housing itself has a sort of reflective glass covering it which is pleasing to the eye while the rest of the back is made out of a polycarbonate material with dual-colour overtones. The phone I have received is the Mystic Black colour variant which has a grey-ish gradient shift when tilted at a certain angle. Naturally, the back is a fingerprint magnet but as with nearly all phones these days, the S1 Pro box comes with a clear case. A physical fingerprint reader on the back is absent as Vivo has opted in for the in-display variety, a trend that is becoming increasingly common in mid-range smartphones.
Read More
Read Less


Pro Tip:
Vivo S1 Pro features Glance lockscreen
The Vivo S1 Pro has a big AMOLED display which can be ideal for viewing immersive content. And thanks to Glance lockfeed, you can now enjoy visually rich content even on your lock screen! You may have seen Glance on several other Xiaomi, Samsung, and Vivo phones before. The Glance lockfeed lets you experience a variety of content directly on your lock screens. So whether it is news, sports, fashion, travel or entertainment, content is only glance away. You can even play games and watch short videos on the lock screen.
All you need to do is press the power button and simply swipe left on the lock screen. While Glance's artificial intelligence figures out what interests you most based on the content you watch, you can personalise the content to your liking.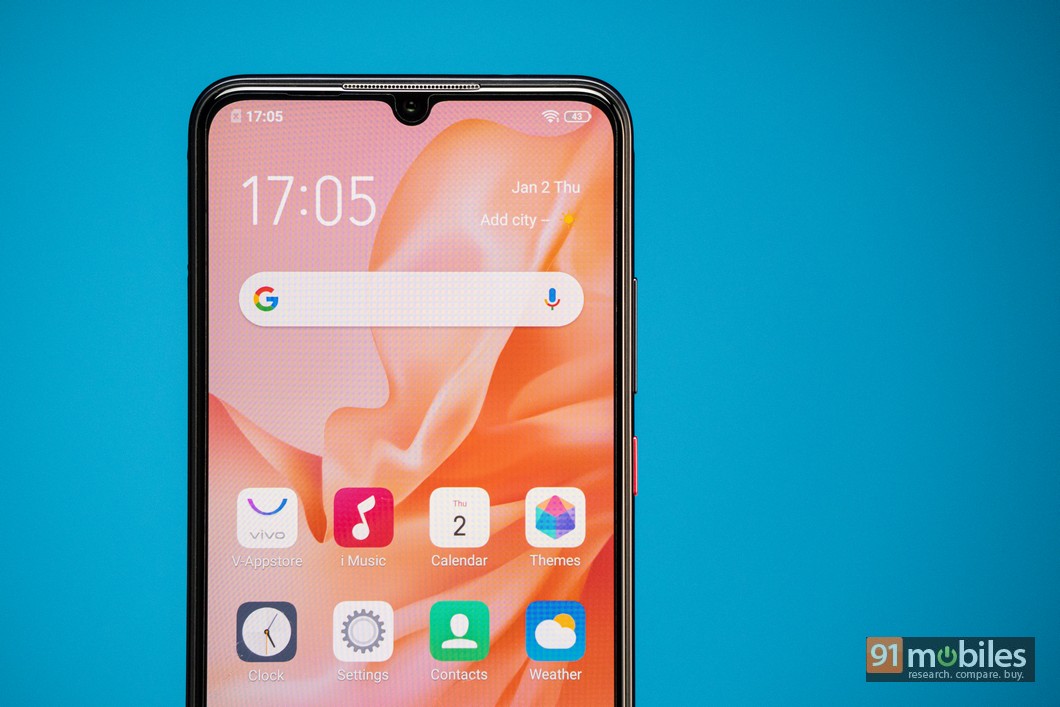 The frame of the device also happens to be of the same polycarbonate material which makes it a tad bit slippery to hold. On the bottom, we see a Type-C port and the speaker grill while the top of the phone happens to house a headphone jack. The power button has red accents to it which always wins brownie points in my book. The left side of the phone is empty save for the slots to insert dual-SIMs along with a 256GB microSD card.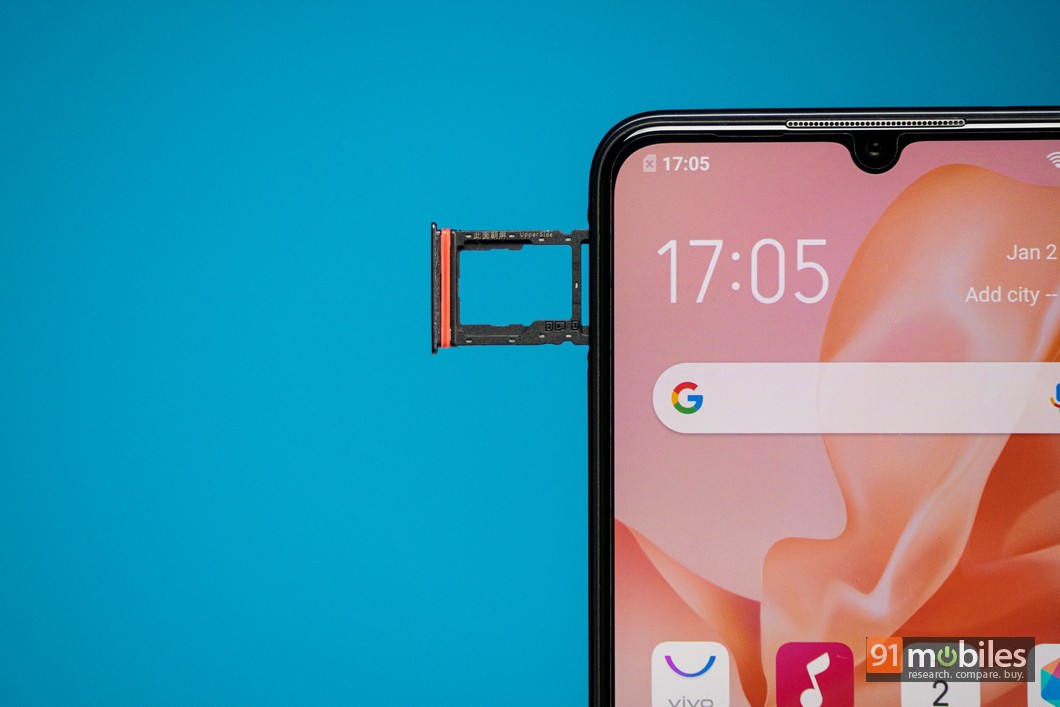 As far as displays go, I have never really had any problems with Vivo's implementation and the S1 Pro conforms to the trend. We see that the phone has a 6.38-inch FHD+ AMOLED display, much like the Vivo V17 (Indian) launched last month but without a hole-punch display and instead opting for a more traditional waterdrop-notch like the S1. Colours appear quite punchy and vibrant with deeper blacks and good dynamic range, all of which can be expected from an OLED panel supplied by Samsung. Apart from that, there are a few customisation options that are offered in the phone such as a blue-light filter and a low brightness anti-flicker which will reduce screen flicker when the screen brightness is low. As of right now, the refresh rate of the phone is locked at 60Hz but it is quite possible that some mid-range phones launching this year could adopt higher refresh rate displays. A slightly more nifty feature present on the phone happens to be the always-on display which has a ton of options for customisations.
Cameras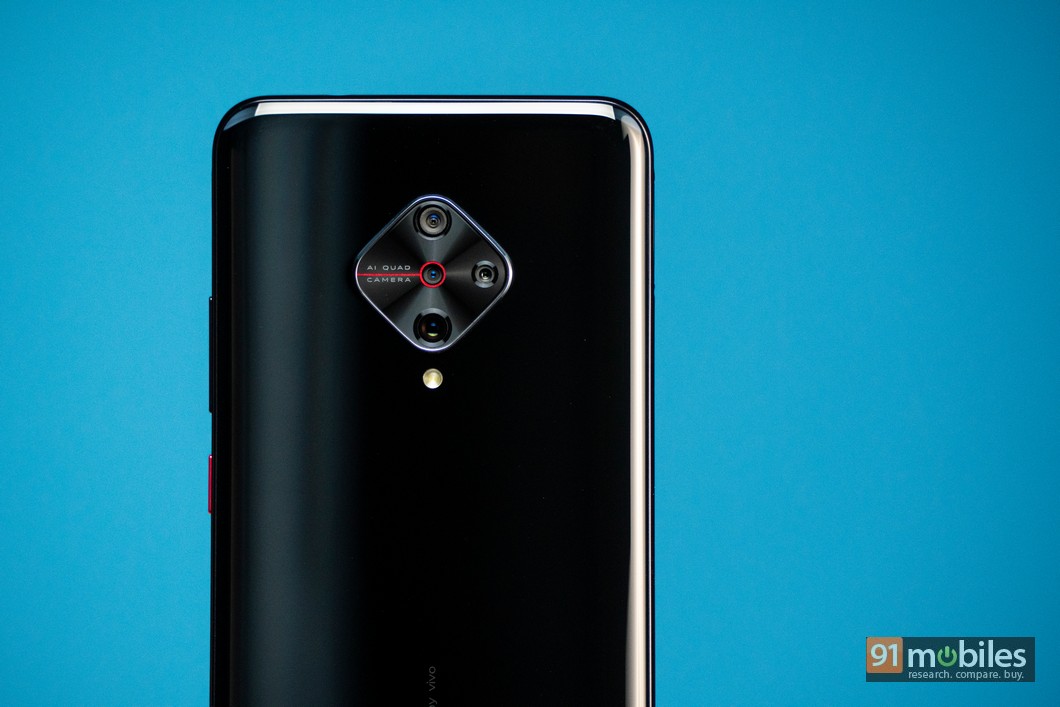 The camera front is where Vivo's money business is. It is, however, the same quad-camera setup seen on the Vivo V17 and V17 Pro smartphones. You get a 48MP primary camera with an f/1.8 aperture, an 8MP ultra-wide camera with an f/2.2 aperture, a 2MP macro sensor and a 2MP depth sensor all housed in a diamond-shaped cluster like the international version of the V17. However, unlike the V17, international or otherwise, the S1 Pro currently lacks a dedicated night mode for low-light photography. I have been told that Vivo will be adding it in the next software update but as of now this review will not address any night mode shots.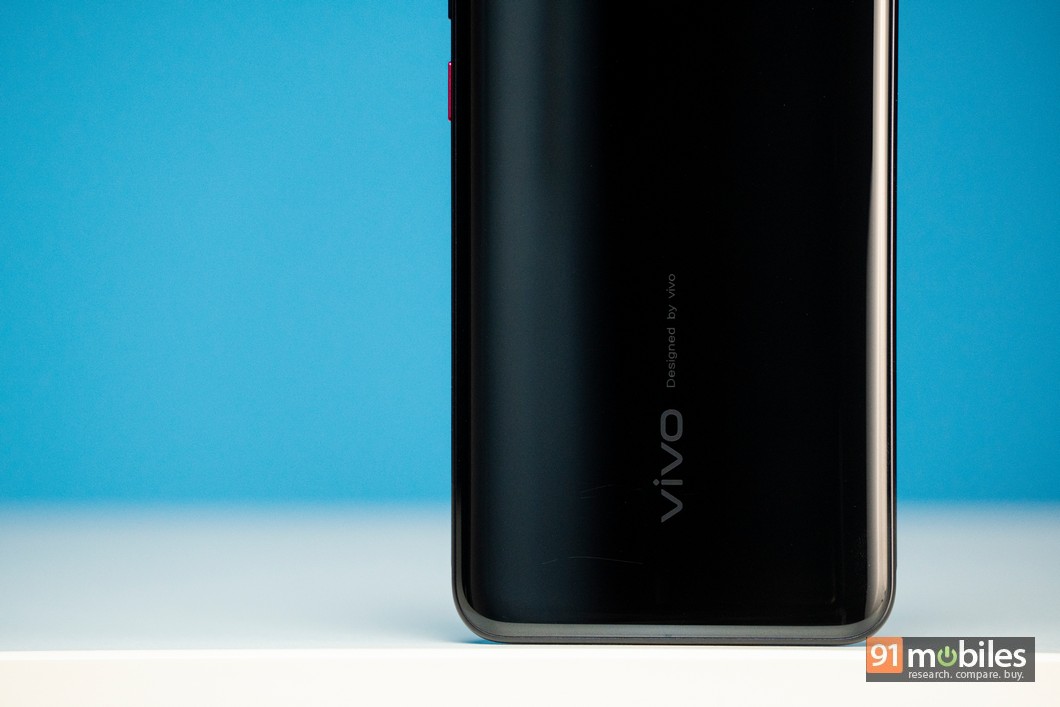 In general, the S1 Pro clicks some good shots. Ample sunlight is a major factor for smartphone cameras to gather in a lot of dynamic range and colours and to that account, the S1 Pro delivers crisp images. Dynamic range is adjusted, exposure is calibrated and colours are slightly saturated in most of the cases during daylight. The quad-camera setup gives you different perspectives to take the same shot. As is the case with all 48MP sensors, the S1 Pro also uses Pixel binning to stitch together four 12MP shots which result in a photo with more details and better exposure. The phone also has AI-scene detection which detects the subject (for example: building, food, animals, etc) and tweaks the colours to make it more punchy.
The rest of the camera lenses are strictly tied to day-time usage as at night details and focus become a huge issue. For the most part, the ultra-wide sensor which has a 120-degree field of view captures great shots albeit with a softer focus. The macro mode is decent enough but pales in comparison to shots taken by the Realme X2 (review).
Without the night mode, shots on the Vivo S1 Pro are just about passable with the problems compounding as the light decreases. In general, you can spot a general lack of focus on any subject with little exposure balance. I believe these are problems that a dedicated night mode should solve but we will have to wait for the update to make any final statement.
The phone also possesses a 32MP selfie camera produces some crisp and detailed selfies in daylight conditions along with good background separation using portrait mode. As is the case with most Chinese OEMs, Vivo also employs extensive face sharpening to mask the details on my face even when AI-beauty is turned off. At night the selfies are more-or-less hit and miss with the focus and background. Vivo is going to bring Super Night Selfie in its next update so we should see better night-time selfies.
Performance and Software
Here is my qualm with the Vivo S1 Pro. It is priced in the range of the Realme X2 and Redmi K20 but internally it does not have the goods to compete with them. As such the RAM and storage options on the S1 Pro are great with a 8 GB + 128 GB option available. However, the main processing of the device is done by a Snapdragon 665 chipset, which is quite clearly not the fastest chipset out there. As a matter of fact, the Redmi Note 8 costing nearly half the price of the S1 Pro comes with the same chipset.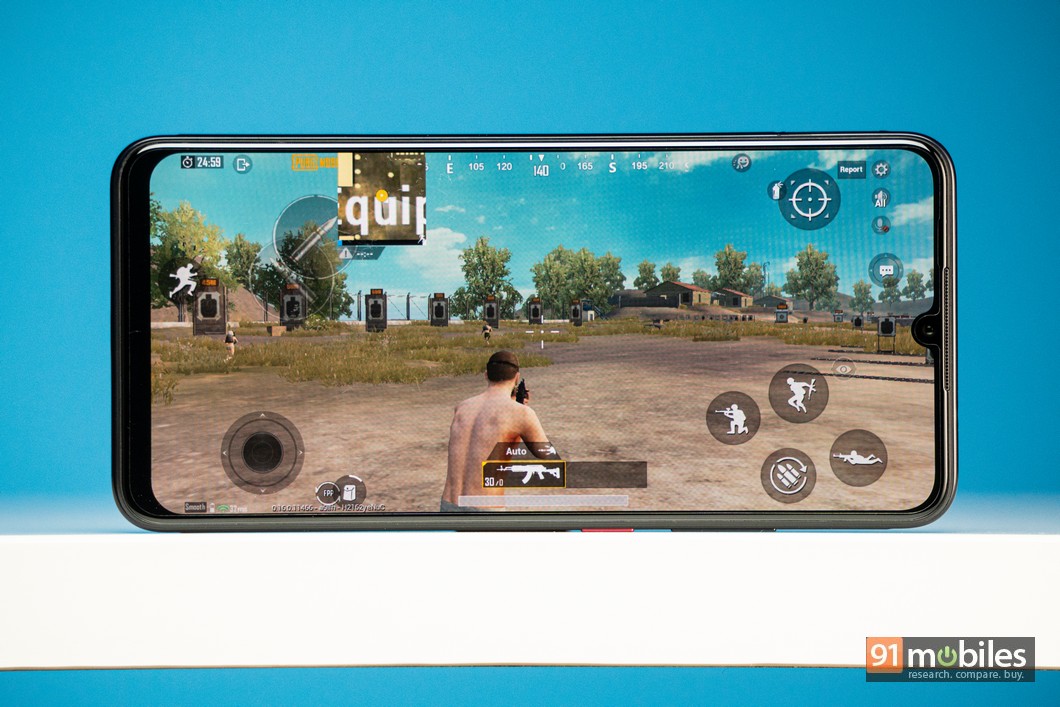 While normal browsing experience and switching between heavy apps was not a problem, the general performance of the device was a bit laggy. More than a couple of times I have noticed the phone hanging during prolonged usage of Facebook. Gaming on the phone was also on the down-side as well with PUBG Mobile and Call of Duty Mobile defaulting to the lowest graphics setting. To put some context into this, the similarly priced Redmi X2 and Redmi K20 (review) and even Vivo's own Z1X (review) at least offer medium graphic settings for PUBG Mobile by default. If you are not an avid mobile gamer simple titles such as Angry Birds and Temple Run should run just about fine. Apart from that the speaker, microphone and earpiece quality was up to the mark. As mentioned earlier, for security purposes the phone employs an in-display fingerprint sensor which I have to say is one of the fastest I've seen on a smartphone. It is also fairly easy to set up as well. The face unlock is slightly slow but works even in extreme low-light situations.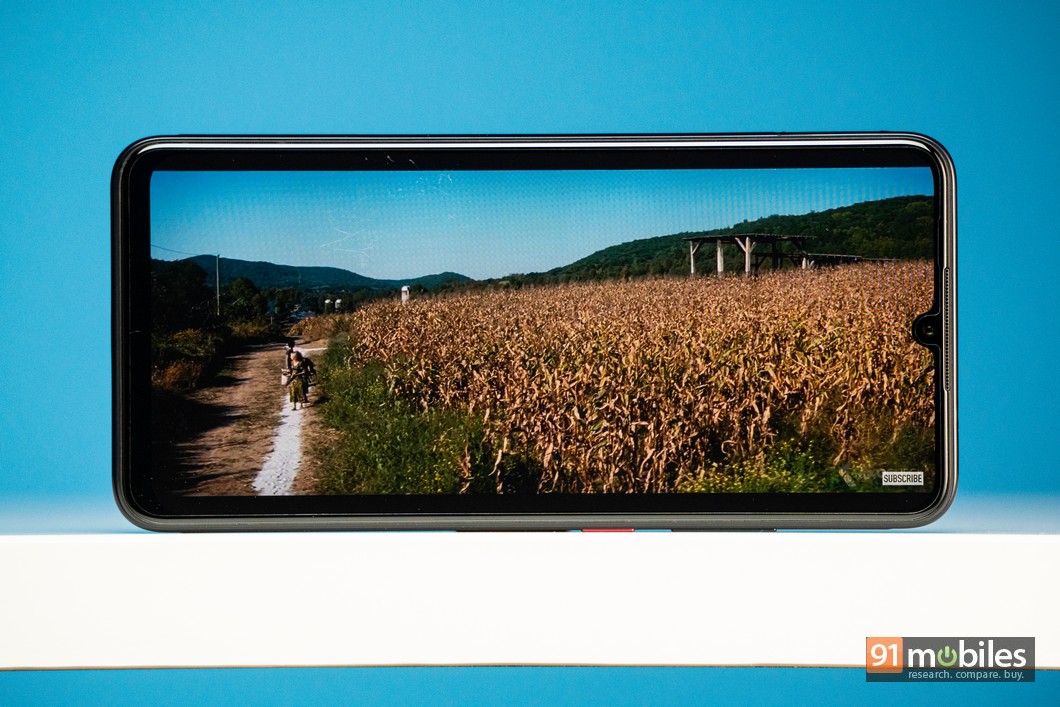 As with all Vivo phones, the S1 Pro also runs Vivo's proprietary FunTouchOS skin which overlays Android, in the form of Funtouch OS 9.2 based on Android 9.0 Pie. An iOS clone aside, Vivo's UI has always taken a bit of getting used to. While almost all of the Android world uses a top to bottom swipe for getting the quick settings, Vivo has decided to bring it up via a swipe from the bottom. Then there is the confusing settings menu wherein it took me a good 5 minutes to figure out the software version of the phone. To top it all off there is a ton of bloatware such as the I Music app, Vivo app store, a GameCenter and a whole lot of apps that I will never be using but still cannot uninstall. Add to that an absence of an app drawer and the entire browsing experience becomes quite cluttered. However, the company recently teased that it might replace Funtouch OS with Jovi OS and this new version could be based on Android 10. A good thing is that Vivo does utilise Dark Mode which makes the UI easier on the eye during night usage.
Battery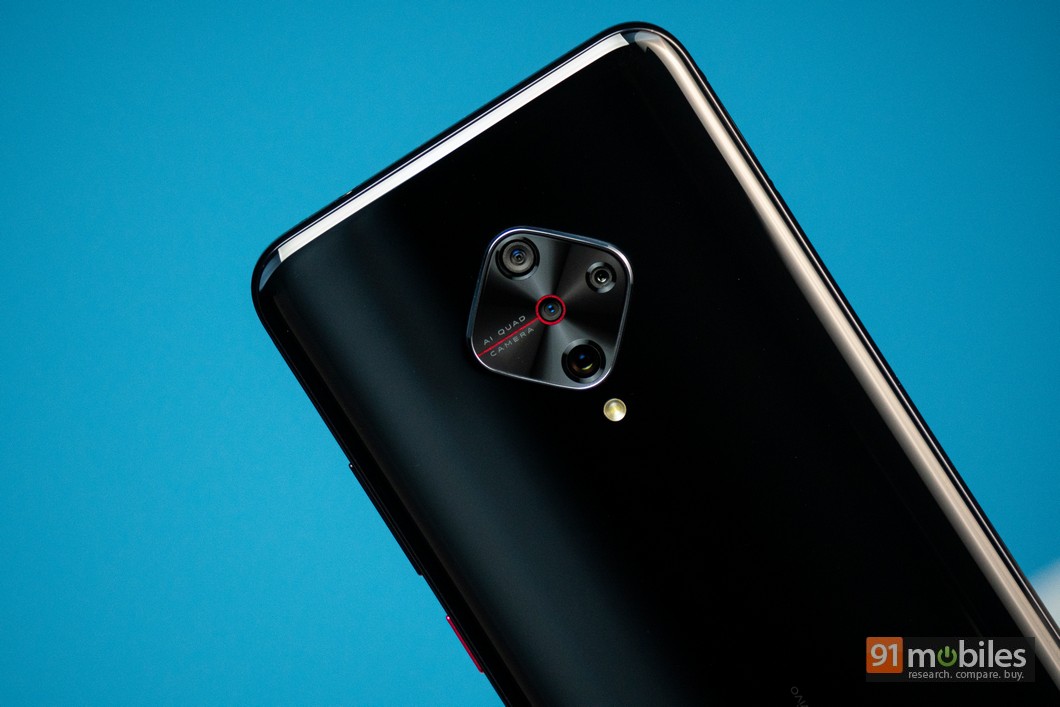 The Vivo S1 Pro, like the V17, houses a sizeable 4,500mAh battery which has lasted me a day and a half on normal usage. This includes a full-time operating Slack, Telegram and WhatsApp account, YouTube, Instagram, Facebook and some light PUBG Mobile gaming. The always-on display does not drain the battery too fast. The 18W Dual-Engine fast charging technology is able to charge the device from 0-100 percent in about 90 minutes via the Type-C port.
Verdict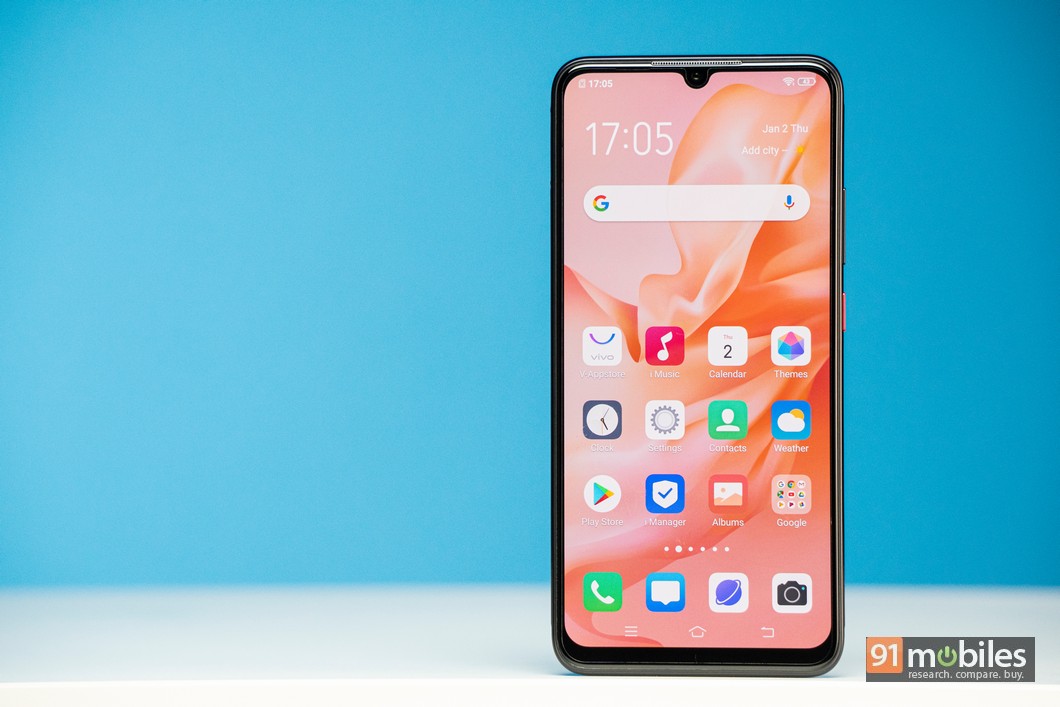 The Vivo S1 Pro tries to build upon its quad-camera setup, high RAM and storage while offsetting the need for better processing and more intuitive software experience. It would have been reasonable to expect these compromises had the camera been up to the mark as compared to its competing devices. However, at this point, it appears that Xiaomi and Realme are offering better value-for-money propositions.
Editor's rating: 3.5 / 5
Pros
Good looking design
Decent battery
Display is up to the mark
Cons
Poor choice of processor for the price
Software experience needs improvement
Competitors for vivo S1 Pro
| | | |
| --- | --- | --- |
| vivo S1 Pro | vs | Xiaomi Redmi K20 |
| | | |
| --- | --- | --- |
| vivo S1 Pro | vs | realme X2 |