Highlights
The Mi Box 4K is a streaming device that connects to any TV over HDMI and adds smarts to it
The device comes with a remote and runs the stock Android TV platform
For its asking price of Rs 3,499, the Mi Box 4 is a value-for-money purchase
In the last few months, our lives and those of pretty much everyone around the globe have been upended. This thing is so ubiquitous that I don't even need to specify what I'm referring to. Basic activities like going to work, kids' education and even something as simple and second nature as interacting with others has changed, and we've learned new terms like social distancing and contact tracing. When many people are staying indoors, home entertainment has assumed new importance. So it seems that Xiaomi has chosen an opportune time to launch its Mi Box 4K. The company, after having disrupting the smart TV segment in India and moving to the top of the charts in terms of market share (which is the same thing it did with the smartphones category earlier), is now eying the dumb TV space. The Mi Box 4K is a streaming device that hooks up to any TV via HDMI, and acts as the gateway to the full gamut of home entertainment options. The question is, should you be buying one?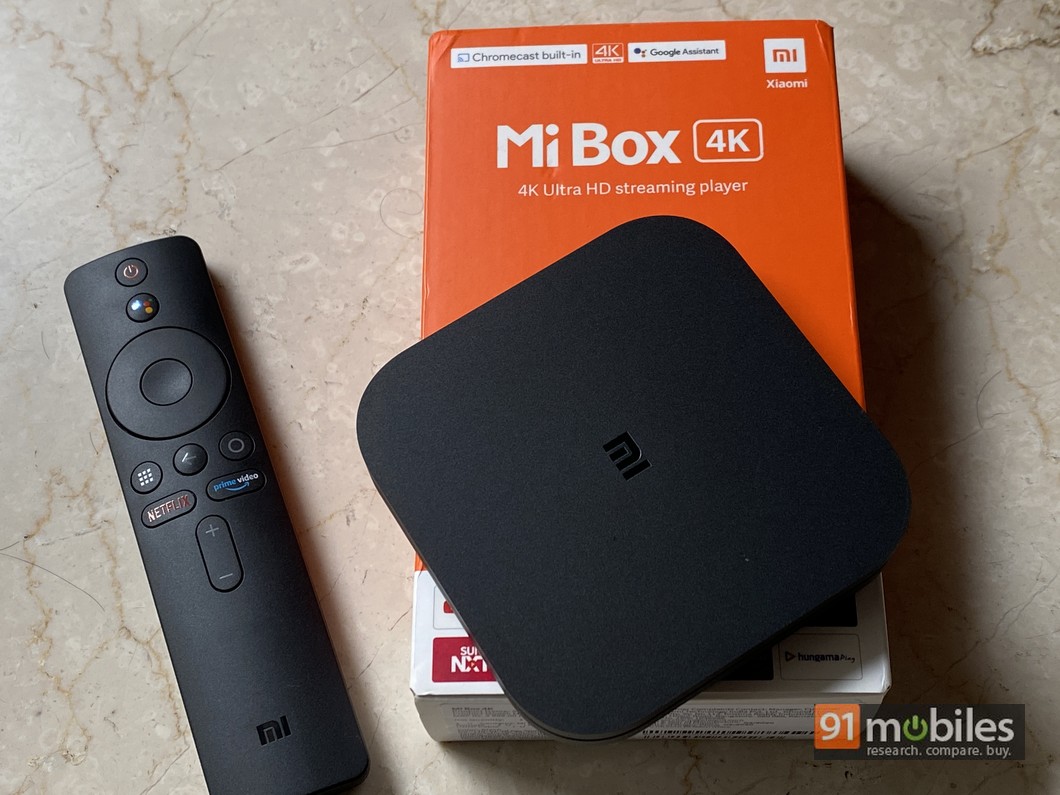 Many households have older TVs that are still served by DTH / cable broadcast services, which means that there'd be a large chunk of people wanting to take advantage of the barrage of OTT streaming services available these days. Even some smart TVs do not provide access to all the apps or streaming services their users want, due to platform limitations. The growing penetration of home broadband, along with easy access to cheap cellular data that can potentially be used as hotspots to fuel the streaming services is another factor that works as a catalyst. The Mi Box 4K addresses the same audience.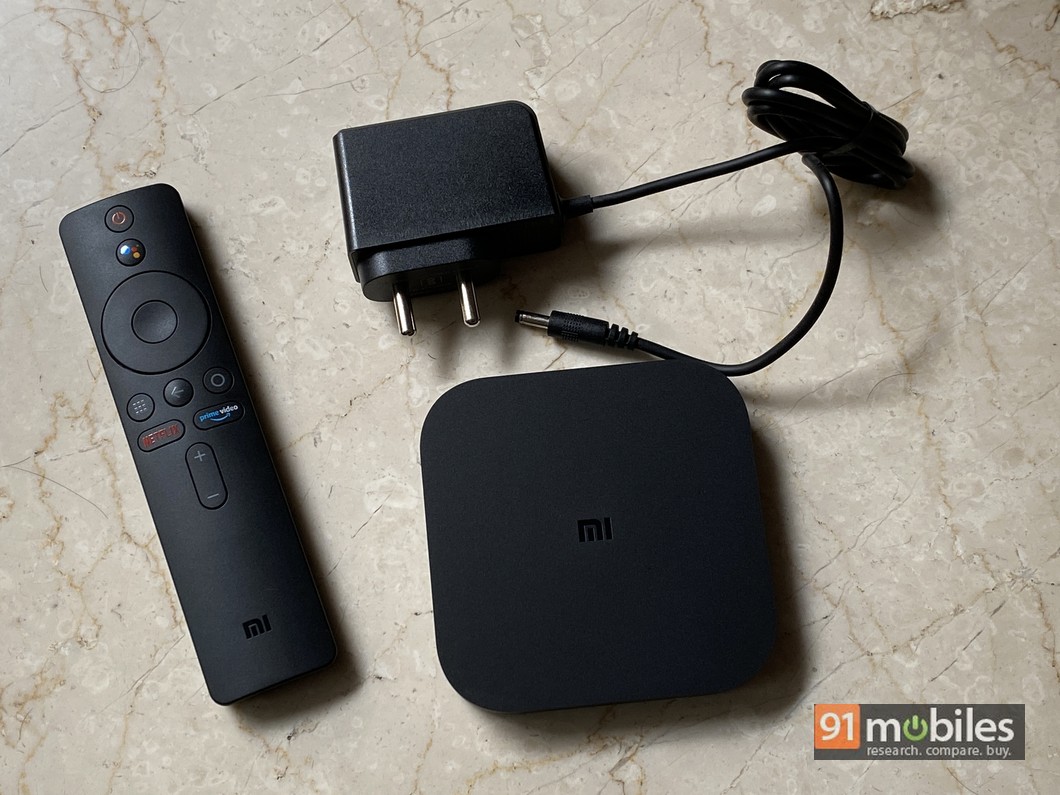 The box itself is tiny and lightweight. So tiny in fact, that I was surprised when I first got it out of the box. It's a plain Jane plastic box that just has an HDMI port, a regular Type A USB port, an audio out, and a port to connect the bundled barrel-type power adapter on the back. The USB port can be used to play supported media off a flash drive.The retail box contents include the streaming device itself, along with the power adapter, an HDMI cable and a remote, though you need to arrange a pair of AAA batteries for the remote yourself.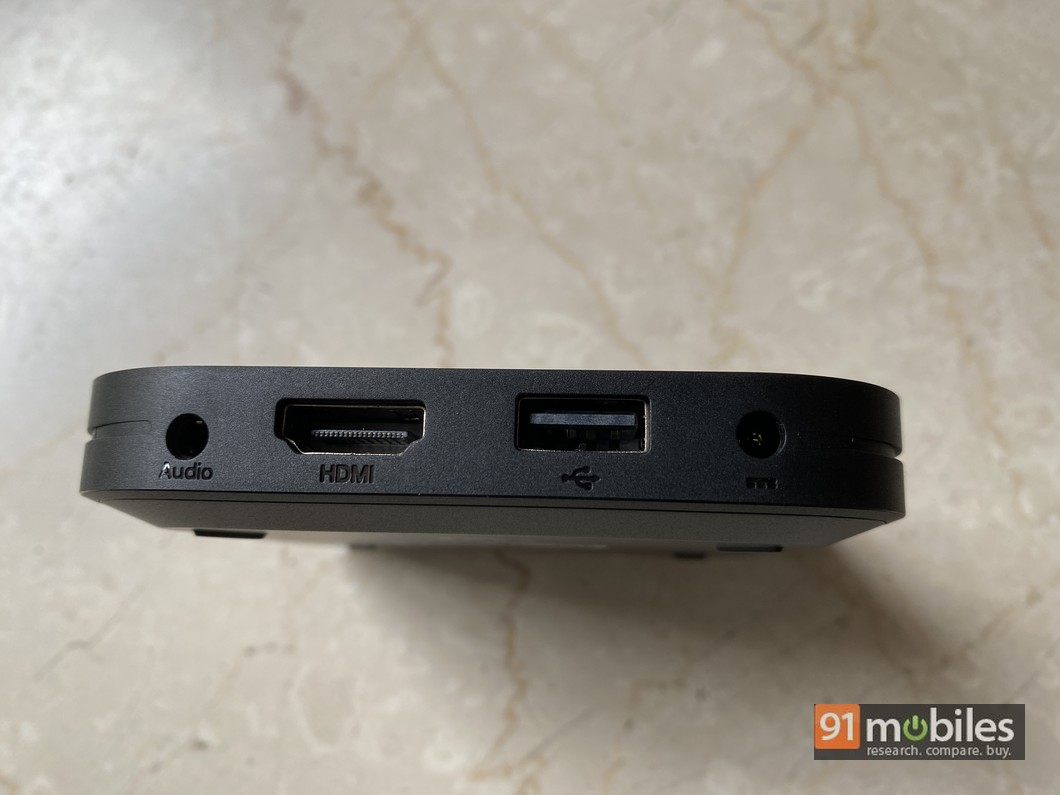 Setting up the device is a simple matter of plugging it in to power and connecting it to an available HDMI port on your TV. You can then proceed with pairing the remote (using the handy visual guide that pops up on the screen), and then signing into your Google account. The Mi Box 4K uses the stock Android TV platform, and there's no sign of the PatchWall interface which is used by Xiaomi's smart TVs. So the interface you see is the standard Android TV UI, with Google's apps like YouTube, and third-party ones like Netflix and Prime Video preloaded. You can use the Google Play Store to download any of the apps, games, streaming services etc you want to use (and have subscribed to) – Disney+ Hotstar, Sony LIV, ZEE5, Hungama etc, sign in with your credentials, and start viewing the content.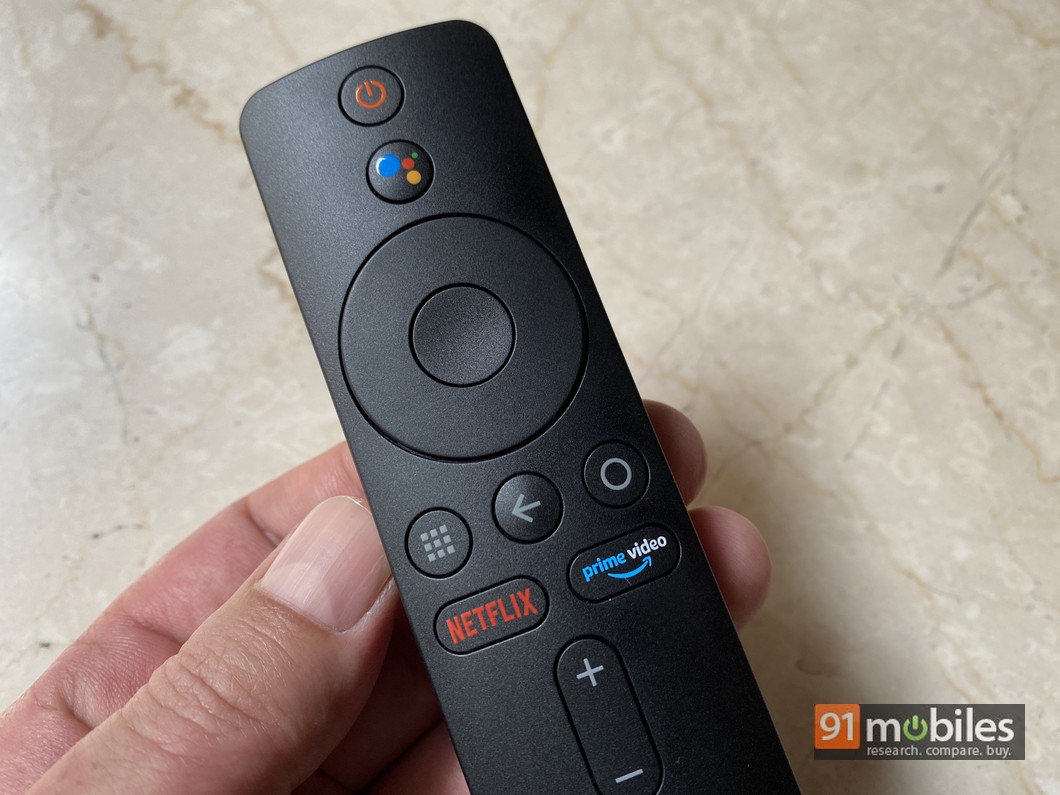 The remote itself is a standard Xiaomi affair, very similar to the one bundled with Xiaomi's smart TVs. It's compact, easy to use, and has shortcut keys for launching Netflix and Prime Video directly. Apart from these, you get volume control keys, a circular 4-way navigation key with a centre select button, back and home keys, a power key, and also a button to invoke the Google Assistant. The remote lacks a mute button though, and for that functionality you'd still need to use your TV remote.

The core specs of the Mi Box 4K include a quad-core Cortex-A63 CPU running at 2.0GHz, Mali-450 graphics, 2GB of RAM, 8GB native storage. Connectivity options include dual-band Wi-Fi and Bluetooth 4.2. The device runs Android TV 9.0, and apart from voice search via the Google Assistant, also features built in Chromecast for mirroring and running Chromecast-enabled apps. The Google Assistant functionality allows you to use voice commands for launching apps, playing videos, searching for apps or content, performing voice searches, and even controlling compatible smart home devices. The box also supports CEC, which means that if it's connected to the TV via the latter's HDMI ARC port and the corresponding setting is enabled, you can control some basic functions of the TV (such as volume) via the Mi Box remote itself. The max output resolution supported is 4K at 60 fps, with support for HDR10. However, the Dolby Vision standard isn't supported. Audio support includes Dolby Audio + DTS 2.0. Of course, the quality of the display and audio you experience would be dependent on your TV screen's capability, and that of attached speakers, if any.
Using the Mi Box 4K is a fun experience, with the interface and navigation being smooth and free of stutter. The 8GB native storage is a tad limited though, giving you only about 5.4GB to use. While it's enough for regular apps, you could run into issues if you install too many of them, especially heavy games. For example, I started seeing "storage full" error afters installing a bunch of apps, along with two big games (Asphalt 8 and Asphalt Xtreme). The device offers a bunch of settings and options to customise your usage, including a data saver option, the ability to control screen resolution, etc.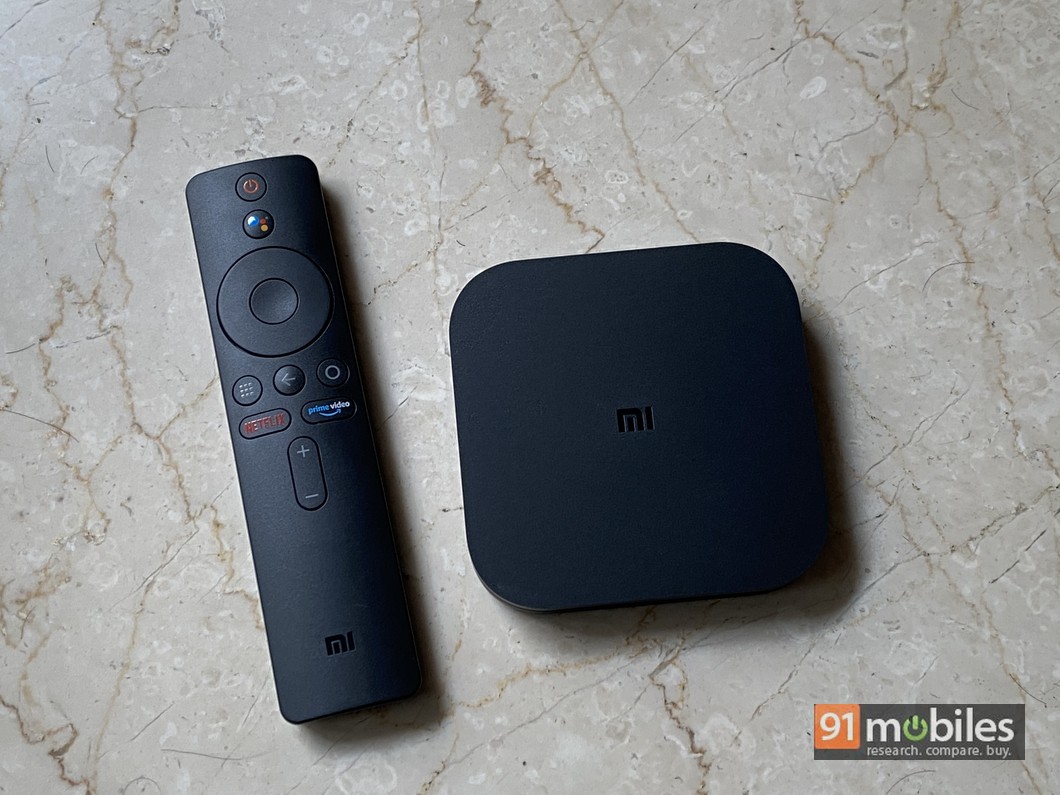 There's no doubt in my mind that the Mi Box 4K is a worthy option if you want to convert a dumb TV to a smart one, and get access to all the streaming services. When it comes to competition, there are a few options, including some from telcos like Airtel and ACT. However, the biggest competition for the Xiaomi Mi TV Box 4K comes in the form of the Amazon Fire TV Stick 4K (review). The latter is listed at Rs 5,999 at the time of writing this, so that might help in making a decision. Do note however, that the Amazon Fire TV Stick also has a rich ecosystem of apps, including all the popular streaming services you might want. In fact, the Apple TV+ app is available on the Fire TV Stick, but is missing from the Google Play Store, so that might be a reason to consider the Amazon Fire TV Stick 4K over the Mi Box. Worth mentioning that Apple has been offering free access to its new streaming service Apple TV+ to anyone who purchased a new iPhone or iPad recently. Of course, Amazon also has a non-4K version of the Fire TV Stick, and that one is priced lower at Rs 3,999. However, I'm putting that out of contention since it's slow and laggy.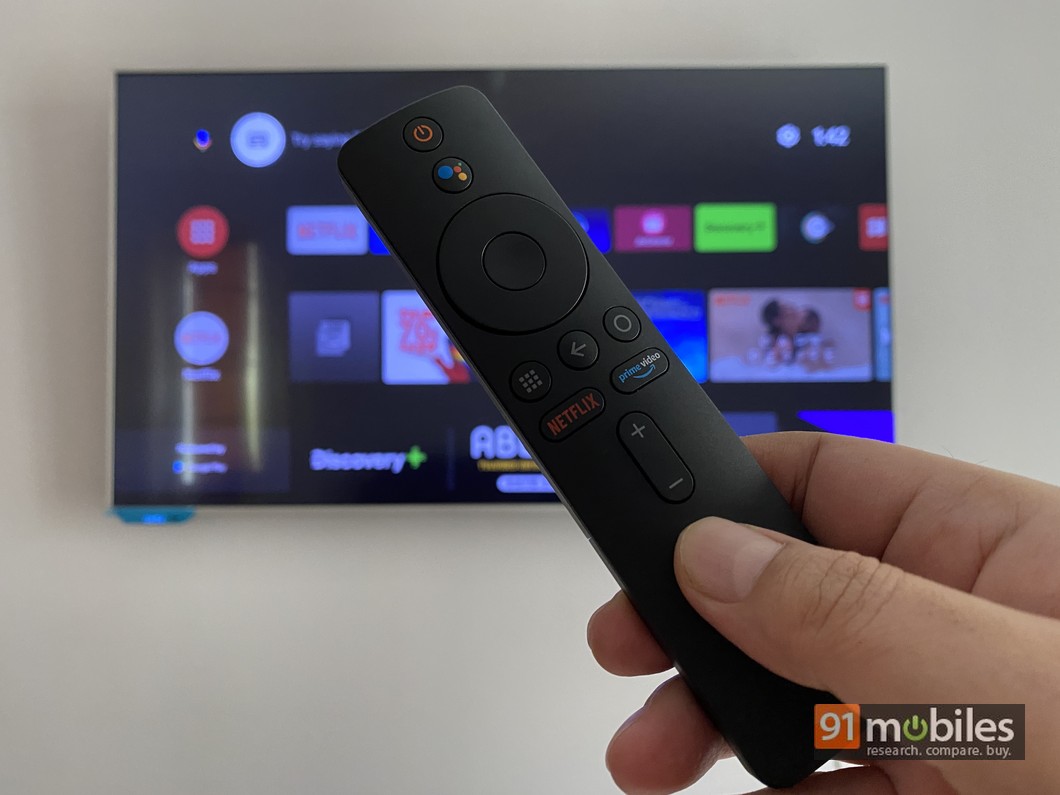 One of the advantages that the Fire TV Stick 4K has over the Mi Box is that the former comes in the form of a dongle which plugs directly into the HDMI port behind your TV thereby reducing visual wire clutter to some extent. The Mi Box 4K however, needs to kept alongside the TV. That said, it's so compact and lightweight that I'm seriously considering taping it behind my wall-mounted television. We'll see how that experiment goes. Personally speaking, I prefer Android TV's cleaner interface over that of the Fire TV Stick, which is much more cluttered, albeit might offer better content suggestions. To conclude, I'd say that with its asking price of Rs 3,499, the Xiaomi Mi TV Box 4K is really the most affordable, future-proof, and a smart way of making your dumb TV smart, and smart TV smarter. Well worth a buy.

Editor's rating: 4 / 5

Pros
Stock Android TV platform
Smooth usage
Hybrid audio-out port
Good value for money
Cons
Doesn't support Dolby Vision
Remote lacks mute key