"Xiaomi's Mi TVs have finally landed in India, and this is what they bring to the table"
After making waves in the smartphone segment and reaching a stage where it can challenge the biggies, Xiaomi has set its eyes on another category, and finally launched its range of smart TVs in India. Unless you've been living under a rock thus far, you'd already be aware that phones are just one part of Xiaomi's massive product portfolio in China. Its TV range is so feature-rich, yet so affordably-priced in its home country, that many, including us, have been waiting with bated breath for it to reach our shores. And today, that wait is finally over. Can Xiaomi disrupt the TV category in India, just like it disrupted the phone segment? We think so. Read our first impressions of its newly-launched Mi LED Smart TV 4 (55-inch) to know why.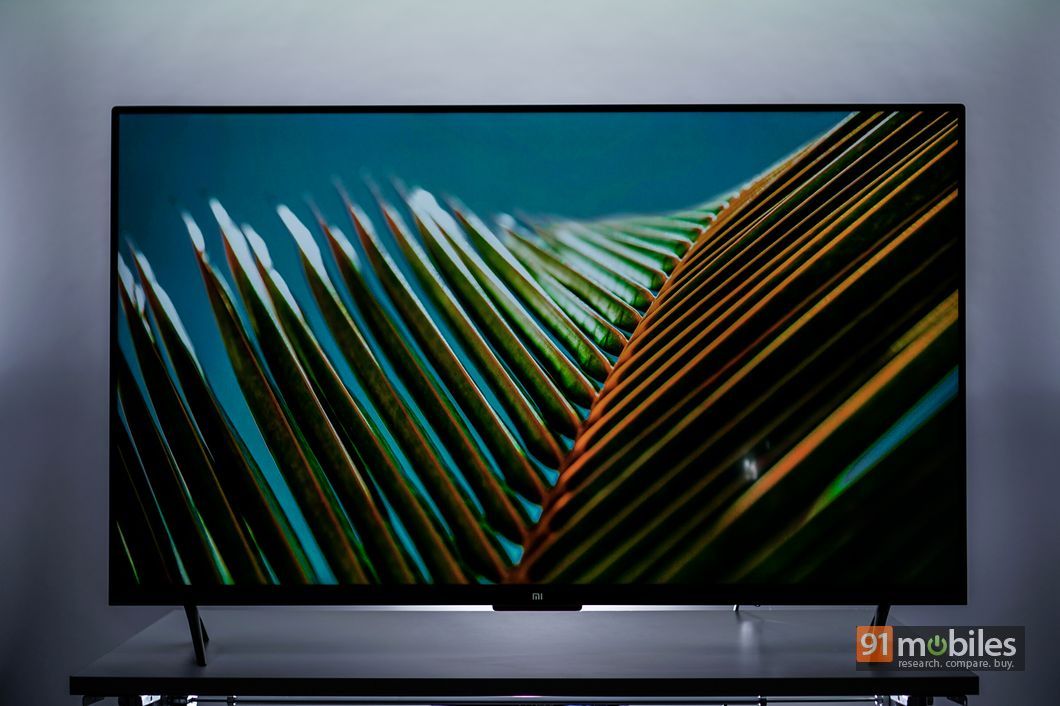 You'd be surprised at how gorgeous the new TV looks. Xiaomi says that the Mi TV 4 is the world's thinnest LED TV, and from what we can make out, it isn't really a far-fetched claim. Just 4.9mm thin, the TV is actually slimmer than a phone. The 55-inch model we have with us boasts an almost edge-to-edge screen, and suffice to say the TV will look great regardless of where you place it – your living room, lounge or bedroom, mounted on the wall or propped up on its stands.


Xiaomi Mi LED Smart TV 4 55-inch

To quickly get the specs out of the way, the Mi TV 4 138.8cm sports a a 55-inch 4K HDR display, utilises an Amlogic 64-bit quad-core processor with Mali-T830 graphics, and comes with 2GB RAM along with 8GB local storage. The connectivity options include dual-band Wi-Fi and Bluetooth 4.0, and in terms of ports, you get three HDMI (including one ARC), two USB (including one that supports USB 3.0), AV, S/PDIF and Ethernet. The bottom-firing speakers support Dolby + DTS Cinema audio.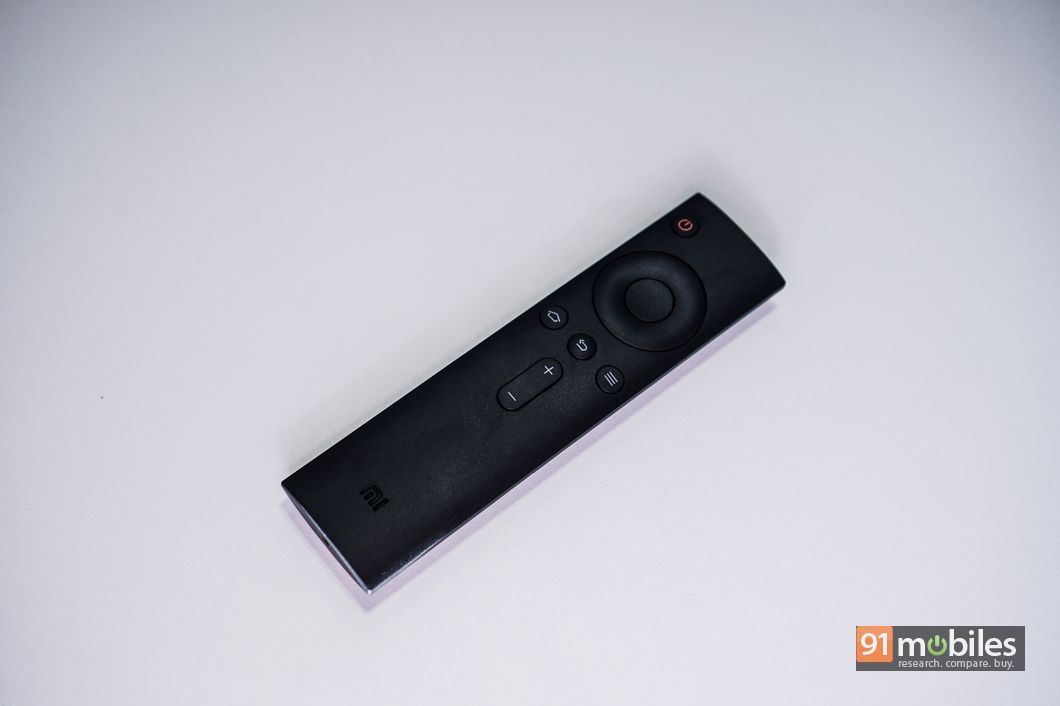 One of the highlights is the bundled remote. It works over Bluetooth and thanks to its minimalistic design, is quite simple to use. So, apart from the power button and volume controls, the remote just has a circular 4-way button with a select key in the centre, and a key each for back, home and menu. What's more, the same remote allows you to control other devices such as your set-top box as well.

Setting up the TV after you get it out of the box is a breeze too. It mainly involves popping in a couple of AAA batteries into the remote, powering up the TV, pairing it with the remote by pressing the home and menu keys on the latter simultaneously, and then entering your Wi-Fi network details into the TV.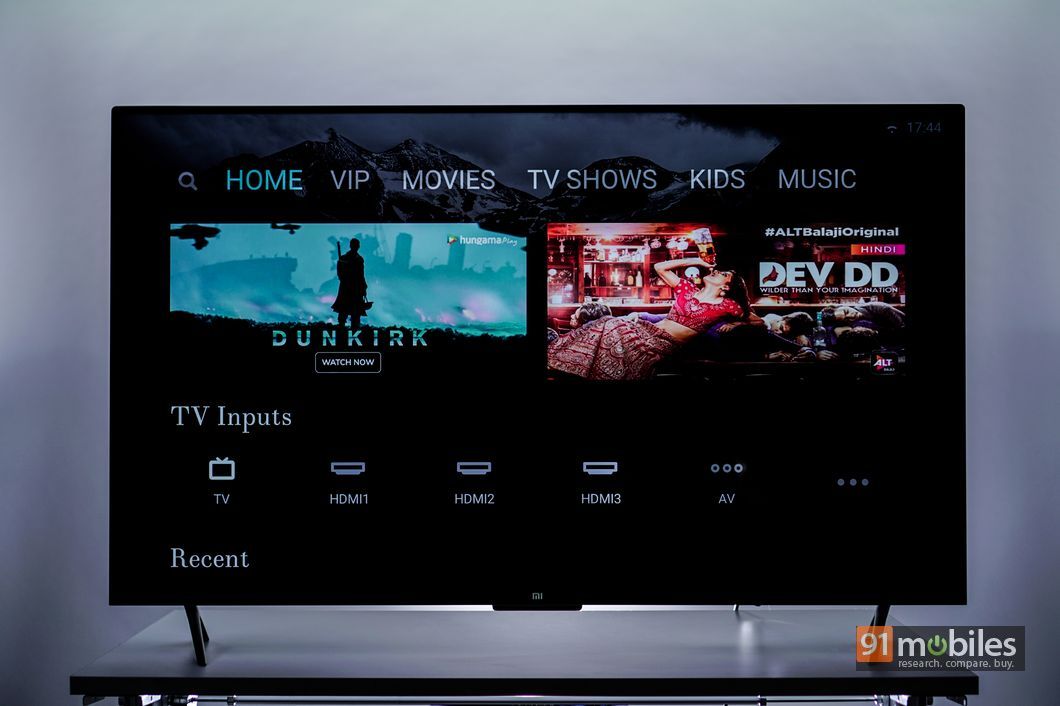 The Mi LED Smart TV runs Android, and Xiaomi has reworked the interface from the ground up. The platform is called PatchWall, and features a neat card-based layout, akin to the one offered by the Amazon Fire TV Stick (review) that puts content up front and centre. The interface learns over time, and offers personalised recommendations based on your viewing patterns. The content is categorised into tabs, which include home, VIP, movies, TV shows, kids, sports and music.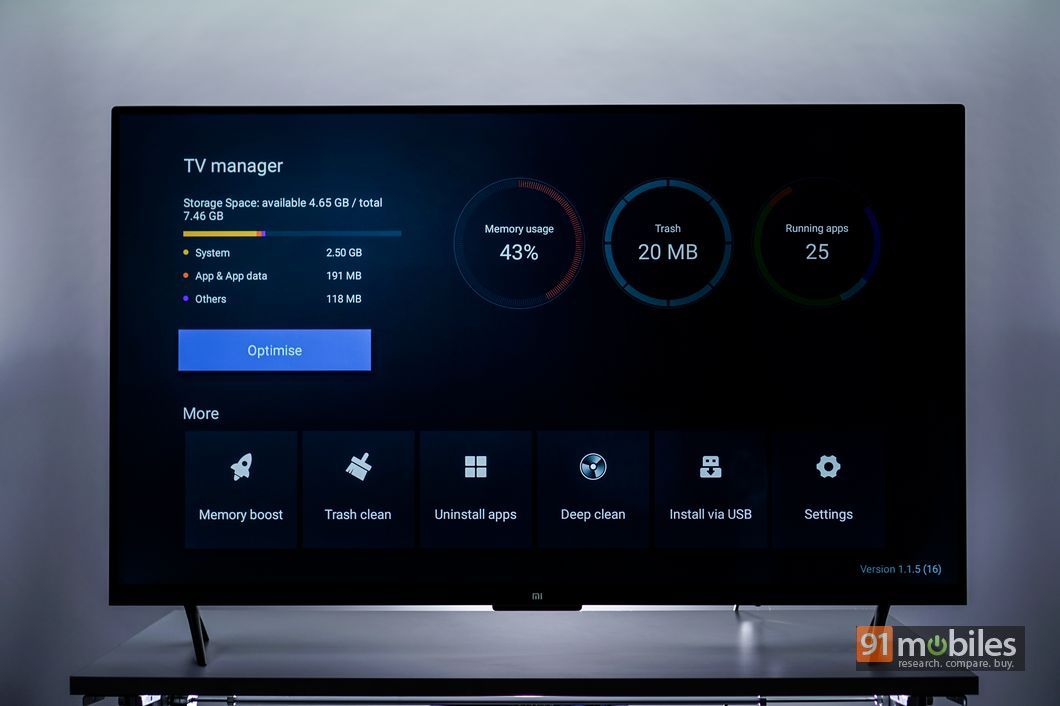 The home tab also displays a list of inputs for the TV, and that can be used to switch signal source since the remote doesn't have a dedicated input key. The home tab also shows the list of installed apps, and gives you access to the settings via a dedicated icon. A TV Manager app gives you a look at the internals of the platform, including memory usage, trash and number of running apps. From here, you can optimise the system, give it a memory boost, clean trash, and uninstall apps. Also, since the Mi TV utilises Android as base for its PatchWall platform, you can even sideload Android APKs on it. Be aware that the app or game you're loading may not be optimised for TV, so expect mixed results with sideloading.

Xiaomi has tied up with various content providers, including Hungama, Voot, SonyLIV, TVF, ALTBalaji, Sun NXT, etc. As per Xiaomi, 5,00,000 hours of content will be available for the Mi TV in India at launch time, and that we can expect tie-ups with other content providers as well. And once those partnerships have been finalised, the content will automatically start showing up on the TV.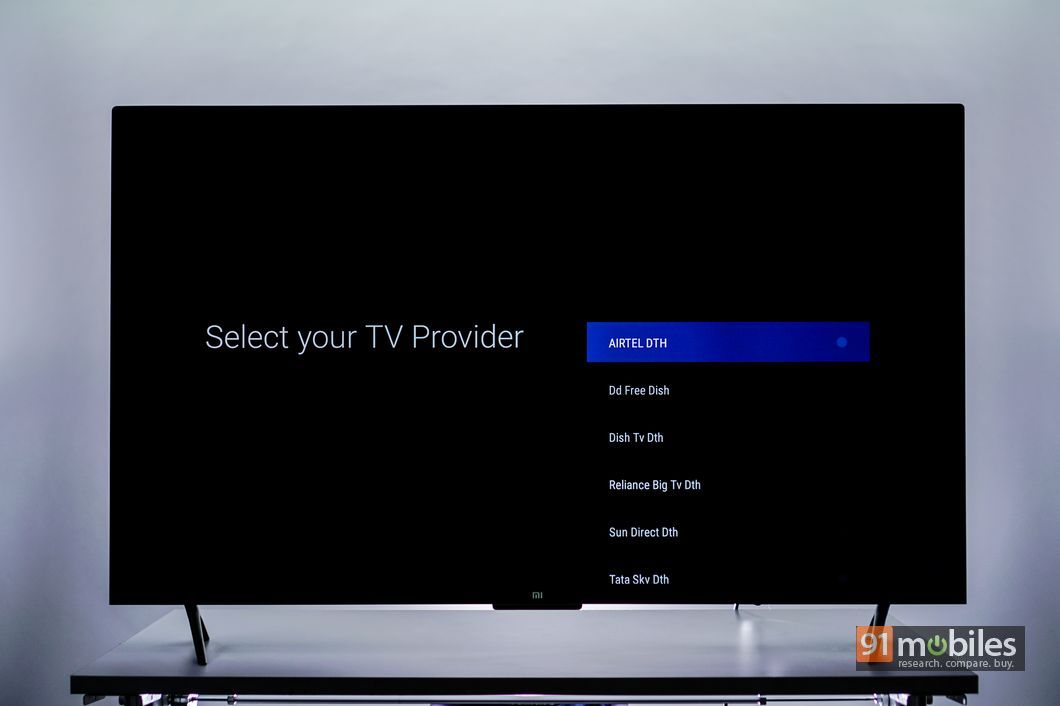 It has also joined hands with Sensy, which is a Bangalore-based startup, to integrate live TV content into PatchWall. So after you've configured your DTH or cable provider in the TV settings, you can view live TV content displayed on the interface, complete with progress bar indicators that show time lapsed. In fact, the Mi TV ships with an infrared cable, one end of which you need to place in front of your set-top box. Once set up, you can basically get rid of your set-top box remote, and just use the Mi TV's simple remote to control live TV playback. Clicking on a card displaying live TV content will switch the TV's input and change to the appropriate channel number with a single tap. Moreover, thanks to the Sensy integration, the TV's universal search feature can look for content across online as well as the set-top box.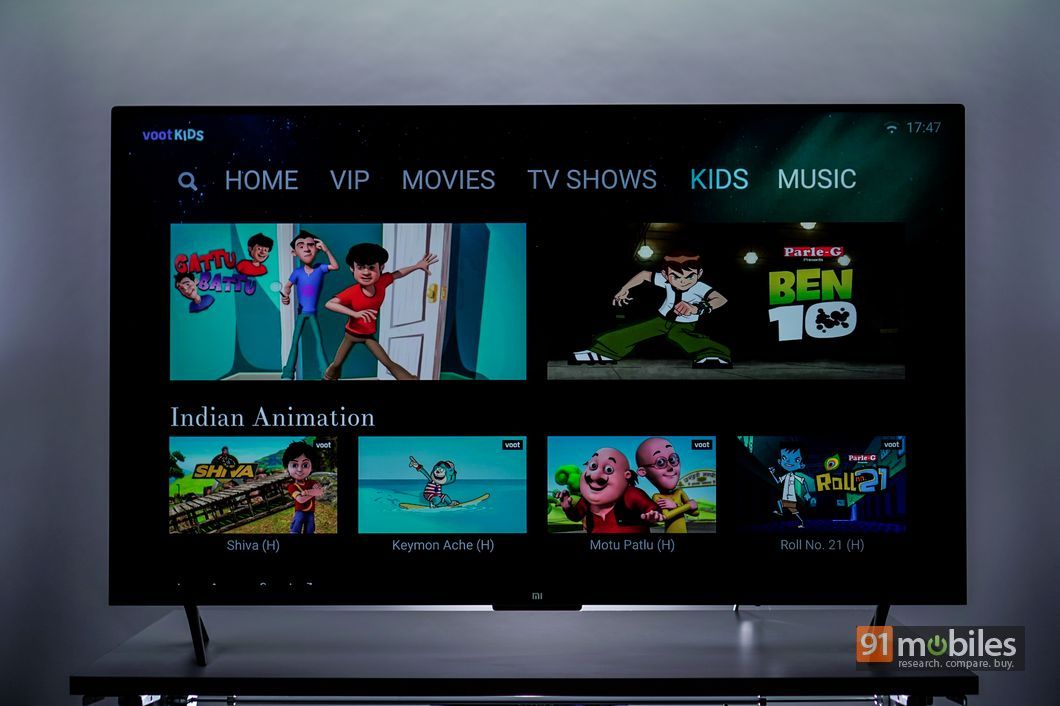 In our initial testing, the Mi TV 4 offered lovely visuals and extremely good sound quality. The interface is quite fluid as well. Overall, the Mi LED Smart TV 4 looks a solid, feature-rich option in case you're out in the market for a new television. Smart TVs are all the rage these days, and it makes sense to opt for one, given they bring quite a lot to the table (or the wall, if you will). Xiaomi's offering ticks all the right boxes, and with its 4K HDR panel, promises to be a future-proof buy. And one look at its price tag of Rs 39,999 will tell you that it's also one of the most affordable, making it a no-brainer.