"Going trigger-happy with the Xiaomi Mi 4's 13-meg shooter"
The tiny glass window that sits at the rear of your smartphone witnesses so many special moments – a trip to the beach, a loved one's birthday celebrations, a much-awaited sojourn to the hills, shenanigans with old buddies at the club, or just everyday moments that are worth capturing. We've seen mobile cameras move from strength to strength over the years, and reach a level where you don't really need a dedicated point-and-shoot anymore. For mobile phone brands too, the ubiquitous camera has been a key area to focus (pun unintended) on, just so they can differentiate their offerings and one-up the rivals based on this highly crucial parameter. Your phone is always with you, and its camera prowess determines how well you can capture things around you, as they happen. The Xiaomi Mi 4's primary camera is the centre of attention for us today, and we seek to find out how well it can shoot in different conditions.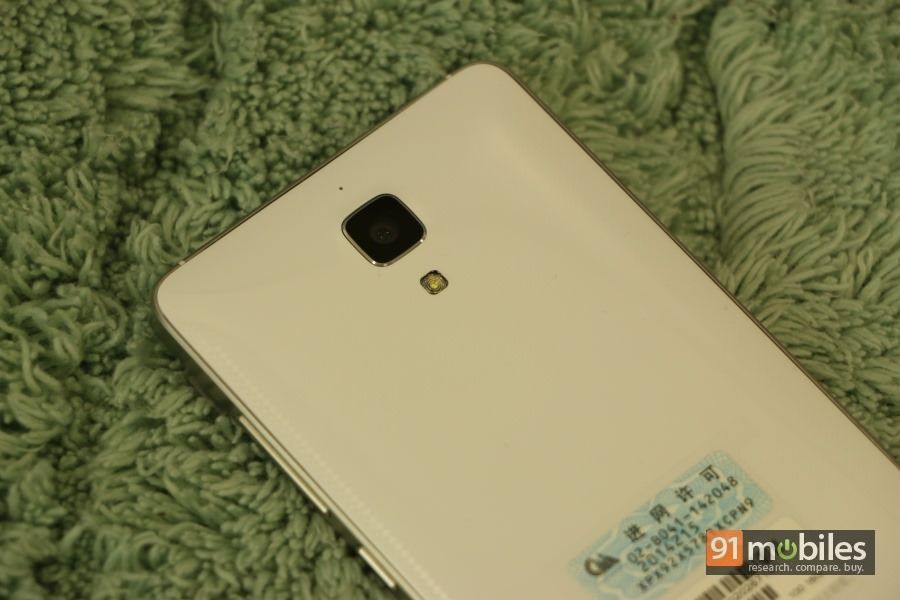 The Mi 4's predecessor, the Mi 3 (review) has been grabbing headlines on a weekly basis in India these past weeks, and is the only offering from Xiaomi in the country as you read this. The budget Redmi 1s is expected very soon, but the latest flagship, the Mi 4 (first impressions) will only make its way here by the end of the year. That won't stop us from putting it through its paces though, as we already have one with us. Join us as we take its camera for a spin.
The Mi 4 also offers a 13-megapixel camera just like the Mi 3, and though the shooter on the latter isn't bad at all, it's not something that blows our socks off. The Mi 4 boasts a different sensor though, and is actually one of the few to use the new Sony IMX214 stacked CMOS sensor. It boasts an aperture of f/1.8, and features such as hardware-level real-time HDR, enabling better low-light photography and super-fast shutter speeds. HDR capturing speeds are enhanced too, reducing blur while capturing scenes on HDR. The Mi 4 supports 4K video recording too.
The UI offered by the camera app is the same as we saw on the Mi 3, allowing you to toggle between simple and advanced modes depending upon the features you desire. In the process, you get all the modes such as burst, panorama, HDR etc, along with a bunch of filters with real-time previews and control over various settings such as ISO, exposure, focus modes, white balance, banding, contrast, saturation and sharpness. A new background refocus mode (not present on the Mi 3) has also been added.
Let's get a closer look at how the Mi 4's camera fares in real life. Here are a few full-resolution samples so you can check out its capabilities with your own eyes.
Long shot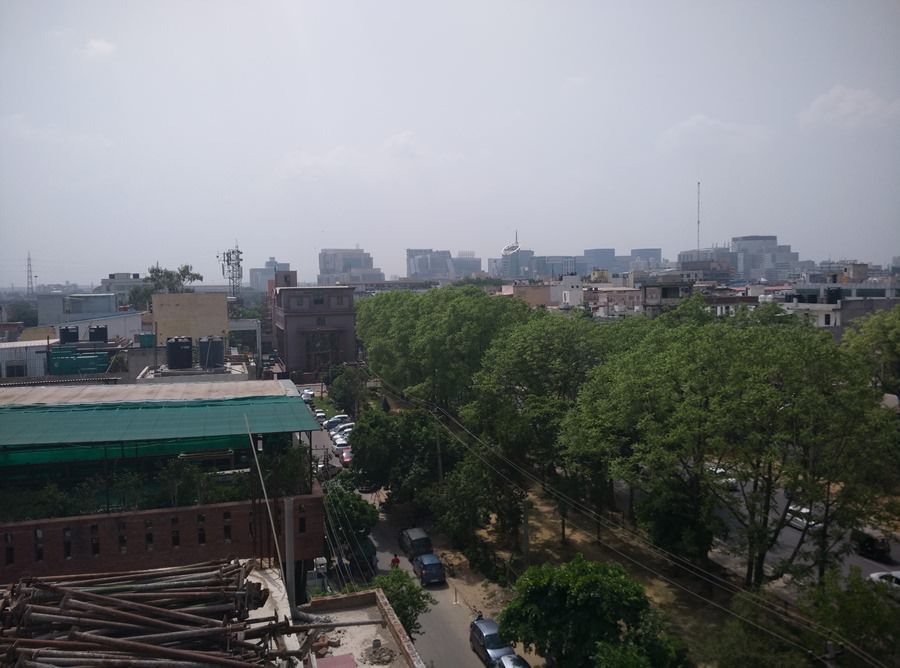 This Mi 4 camera sample shows its prowess in daylight, as it captures a lovely-looking long shot with dollops of detail and good control over focus and colour accuracy.
Close up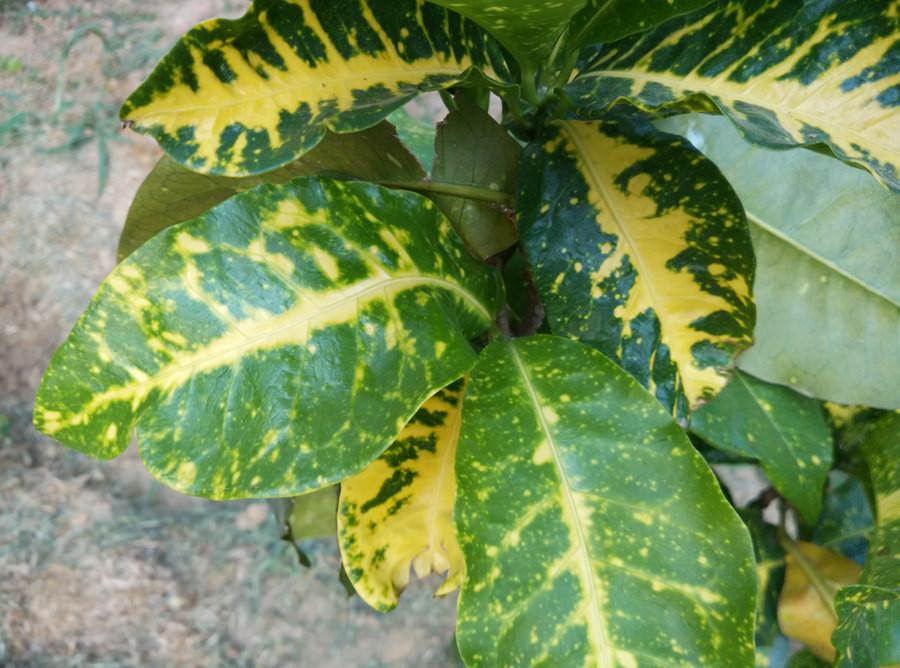 This image tests the Mi 4's camera performance for shooting objects at close quarters, and again displays accurate colours and the leaves in good focus.
Close up (zoomed in)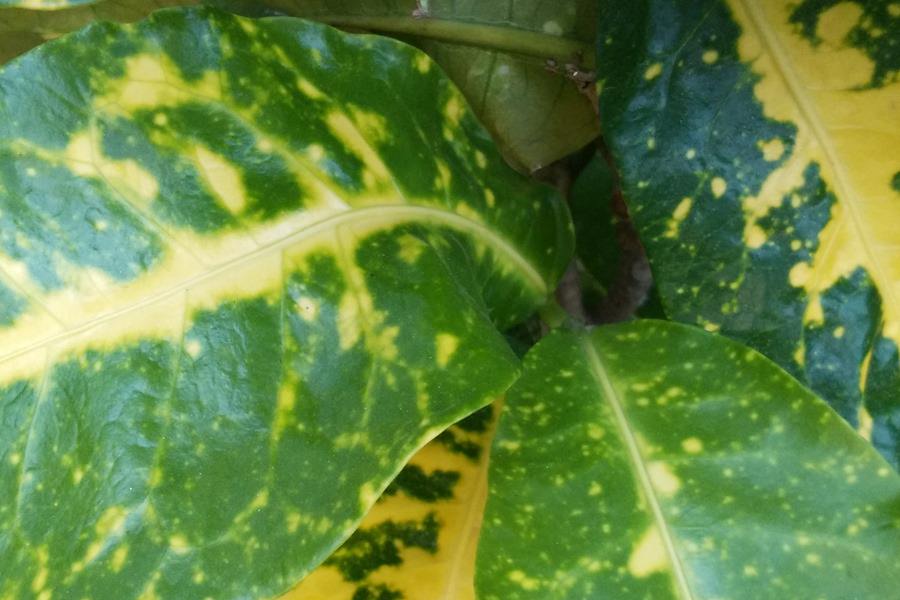 The same image displays good clarity even after zooming in, retaining focus without blurring. We can even make out the layer of dust on those leaves, plus the details on the veins.
Front camera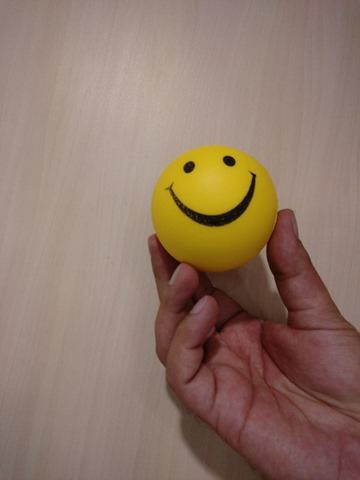 Cashing in on the selfie fad, Xiaomi has bumped up the front camera on the Mi 4 to 8-megapixels, and as with the Mi 3, it features a gimmicky face-detection mode that tries to guess your gender and age. The wide angles mean it's convenient to capture selfies, even for a group, by placing the device at arm's length, and while it can't match smartphones with 8-megapixel primary cameras, still gets enough detail to make it a very capable selfie shooter.
HDR off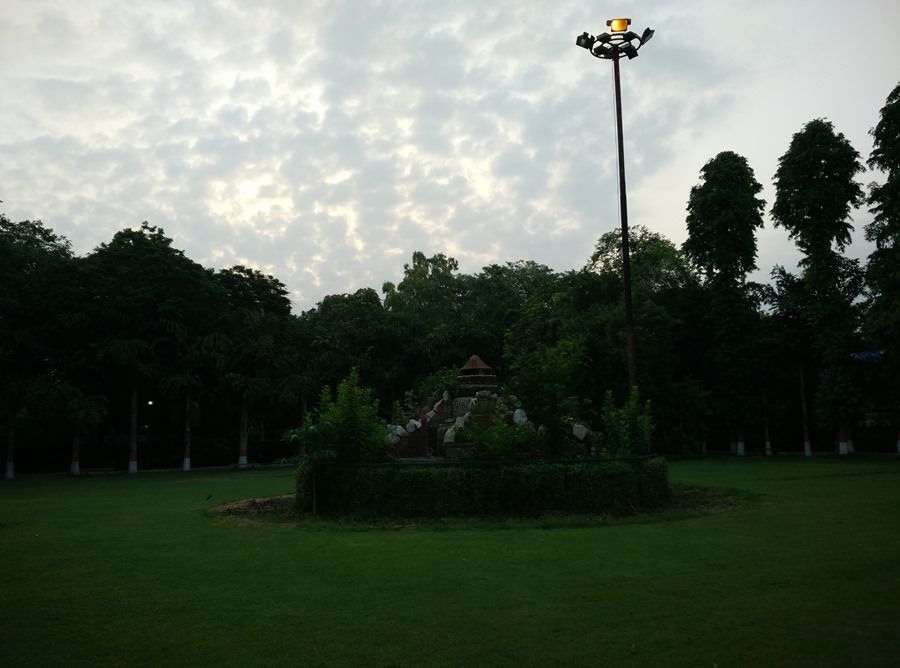 Here's a Mi 4 camera sample shot at auto, just for the sake of comparison with an HDR shot. The colours seem a tad muted, but then, this was shot in the morning when the sun was still getting ready for work. Let's see if the HDR mode works its magic.
HDR on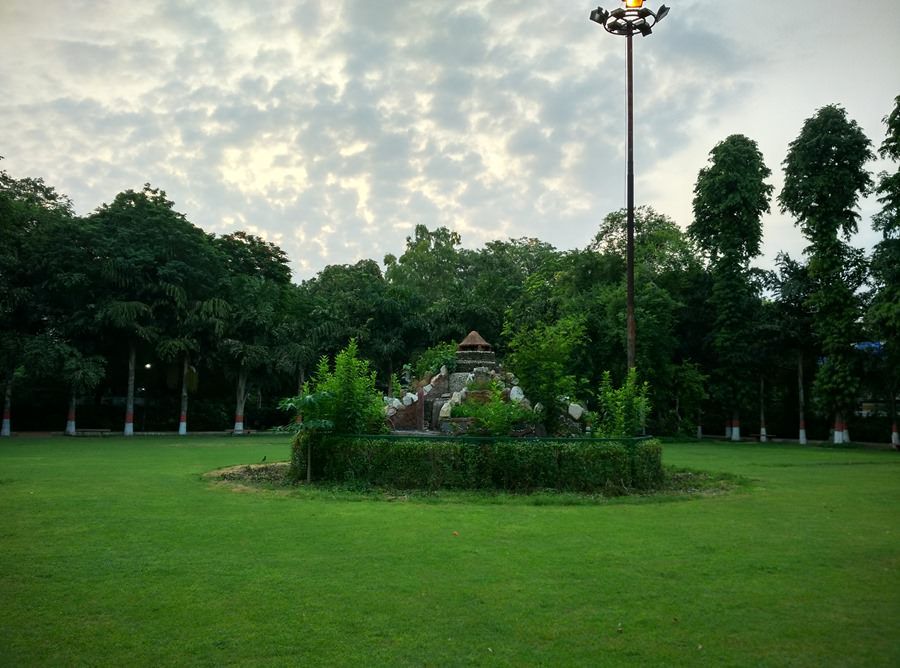 Capturing the same scene with HDR on instantly livens it up, brightening the colours and bringing out the clouds in the sky. Notice how well the darker areas of the image have now brightened up, making the details hitherto missing quite visible. Another point to note is that the Mi 4 captures HDR images in a jiffy, making possible to capture even moving subjects possible in this mode.
Night shot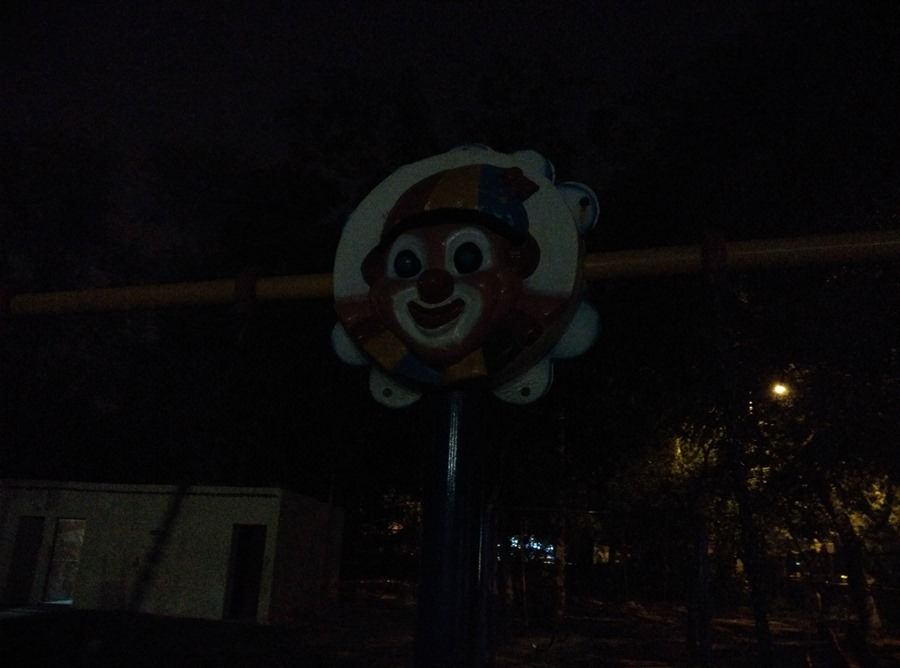 The Mi 4 camera review would be incomplete without a night shot, but looking at this particular camera sample, we can't say that the device does an outstanding job. On the other hand, it was quite dark when we shot this, so while the image is quite grainy, at least it managed to capture the subject without throwing up just dark patches.
Low light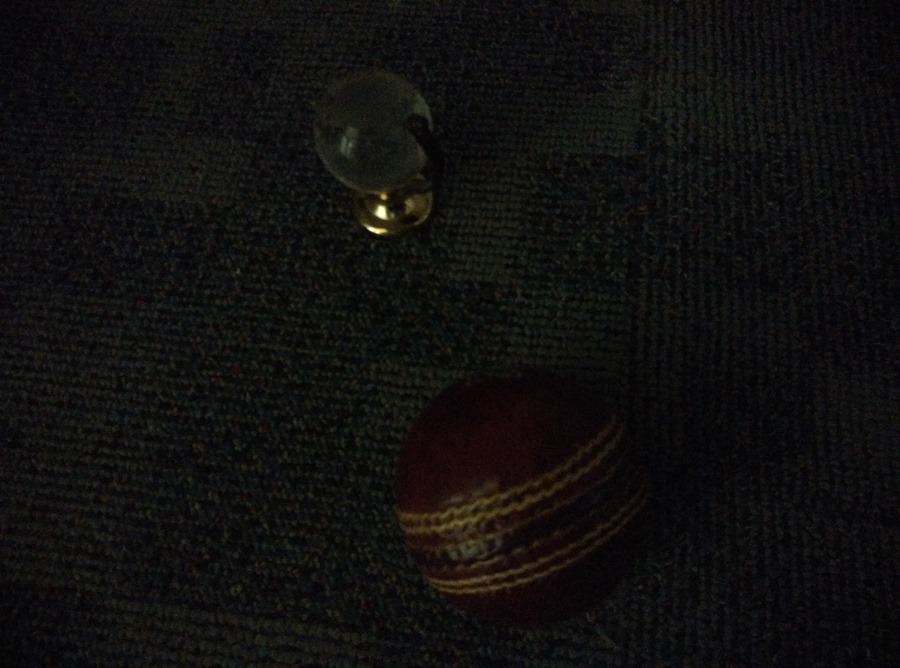 A similar noisy result greets us when we use the Xiaomi Mi 4's camera indoors for shooting a still in low light. On the positive side, at least it gave us a usable result… and we can make out what the subjects are.
Low light (with flash)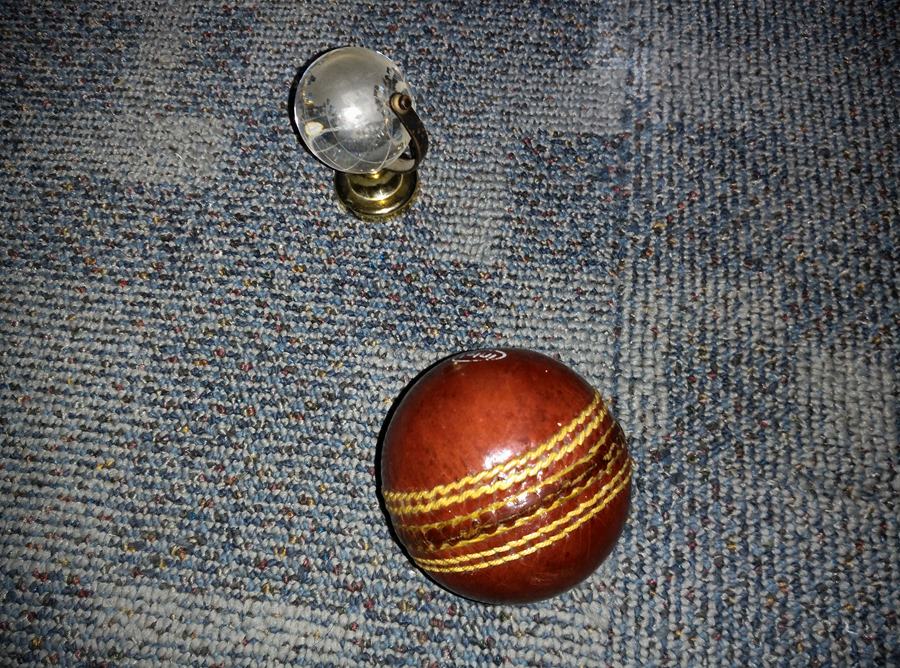 The last bit for this Mi 4 camera review involves shooting the same scene with the flash switched on, and judging by the results, we can say that the Mi 4's single LED flash does a good job of illuminating the subjects at close quarters, and doesn't really bestow an unnatural look to the image. The lighting is spread around evenly and the details are clearly visible without being blown out.
We wish we could say the Mi 4's camera is truly mind-boggling, but alas, that was not to be. That said, it's certainly much better than the Mi 3's primary shooter, and even that wasn't really a wimp. Our favourite Mi 4 camera feature so far is HDR, since it can shoot in this mode so much faster than the HDR modes on other smartphones. We'll be using the Mi 4 to shoot more pictures in different conditions, and will have more on it in our full review, coming up faster than you can say 'cheese'. In a matter of speaking, of course.
Competitors for Xiaomi Mi4
| | | |
| --- | --- | --- |
| Xiaomi Mi4 | vs | OnePlus One 64GB |
| | | |
| --- | --- | --- |
| Xiaomi Mi4 | vs | Xiaomi Mi3 |