"Our take on Xiaomi's most affordable Android handset yet – the Redmi Go"
When Google first announced the Android Go initiative, it had everyone on the edge of their seats and for good reason. After all, the promise of timely updates and smooth user experience on smartphones running budget hardware was a big deal, especially for buyers who'd just stepped into the world of Android and didn't want to invest a fortune on their first smartphone. Since then, we've seen numerous Android Go devices being launched in India and it was only a matter of time before Xiaomi stepped into the segment.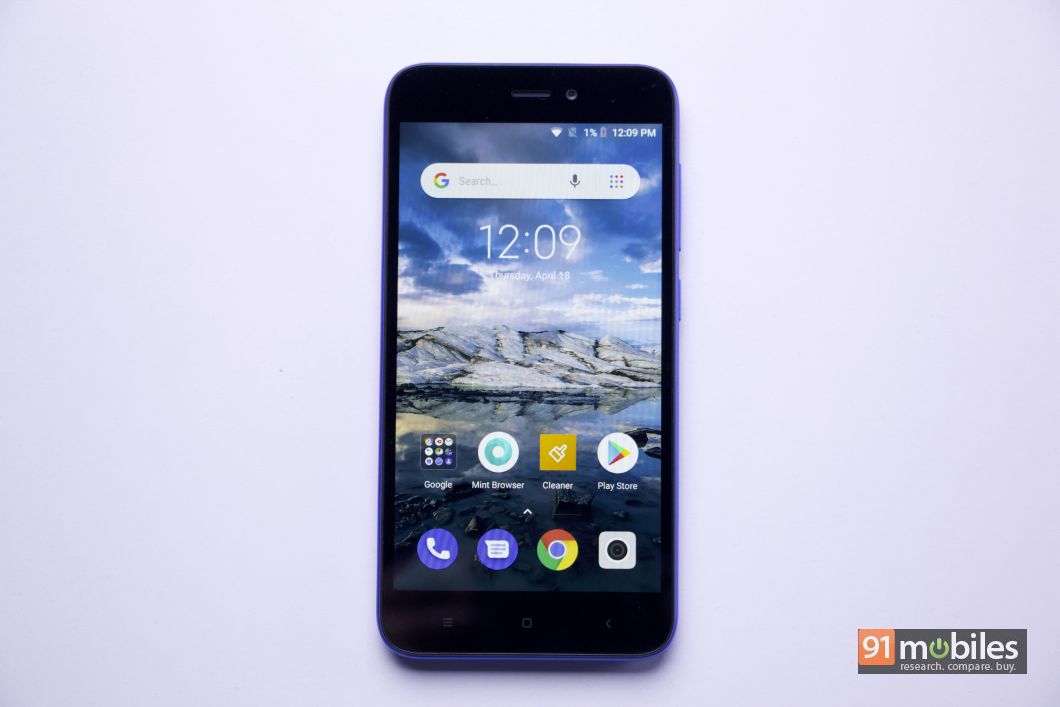 The company recently announced the Redmi Go (first impressions) in the country, which is a budget Android phone running Google's Android Go. And, after testing it for a week, I think that the device will not only make first-time smartphone buyers happy but can also double up as a fantastic secondary phone. Here's why.
Redmi Go as a primary phone
Although the Redmi Go is among the most affordable handsets in the market, it surprisingly cuts a handsome package. The device takes its design cues from the company's Redmi 5A (review), albeit also ships in a bright blue colourway which adds a bit of flair to the smartphone's otherwise generic design. Moreover, while the Redmi Go has been constructed in entirety using plastic, I will admit that it doesn't feel cheap. In fact, it's one of the nicest, 'cheap' phones I've ever held in my hand.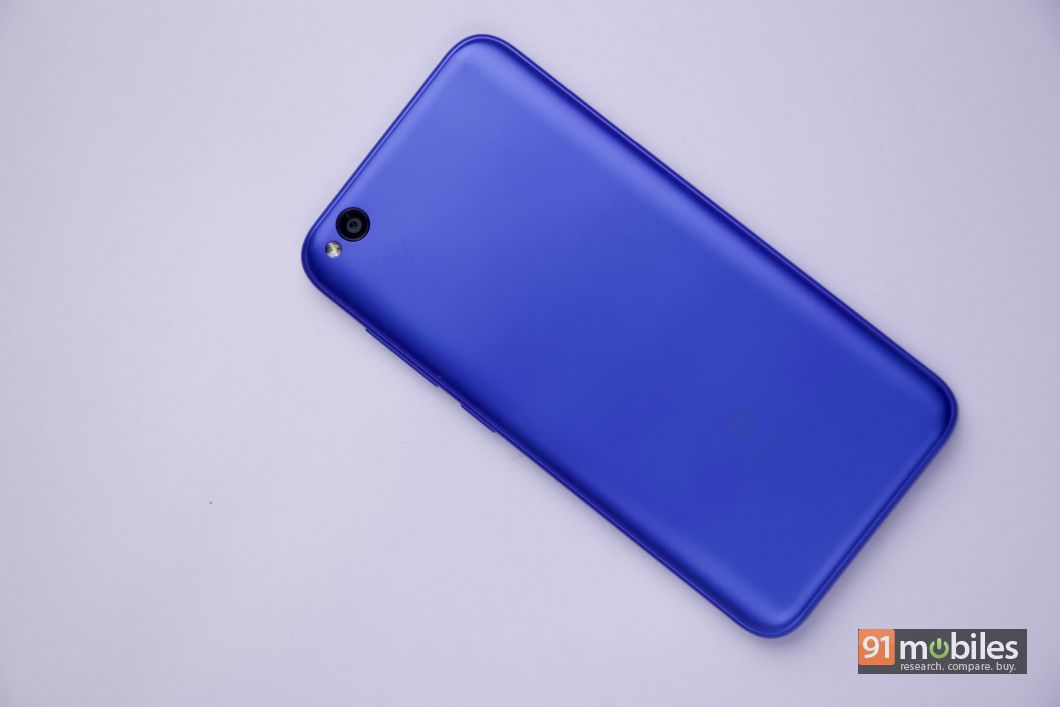 The device has a good heft to it, and thanks to the presence of subtle curves towards the back, the Redmi Go exudes a sense of premiumness when held in the hand. Moreover, both the plastic back, as well as the trim, feel quite sturdy and despite dropping the smartphone on the floor numerous times, I couldn't so much as dent the frame. All in all, first-time smartphone owners will have little to complain about with the Redmi Go's design.
The display is decent for the price too. The smartphone ships with a 5-inch HD panel which gets adequately bright and has decent viewing angles. I would've appreciated if the bezels surrounding the panel were a bit sleeker because as it stands, the Redmi Go is about the same size as the Galaxy S10e (review). But, given the Redmi Go's asking price, one can't really complain. Barring that, the Redmi Go's display should suffice for watching YouTube videos and movies on the fly.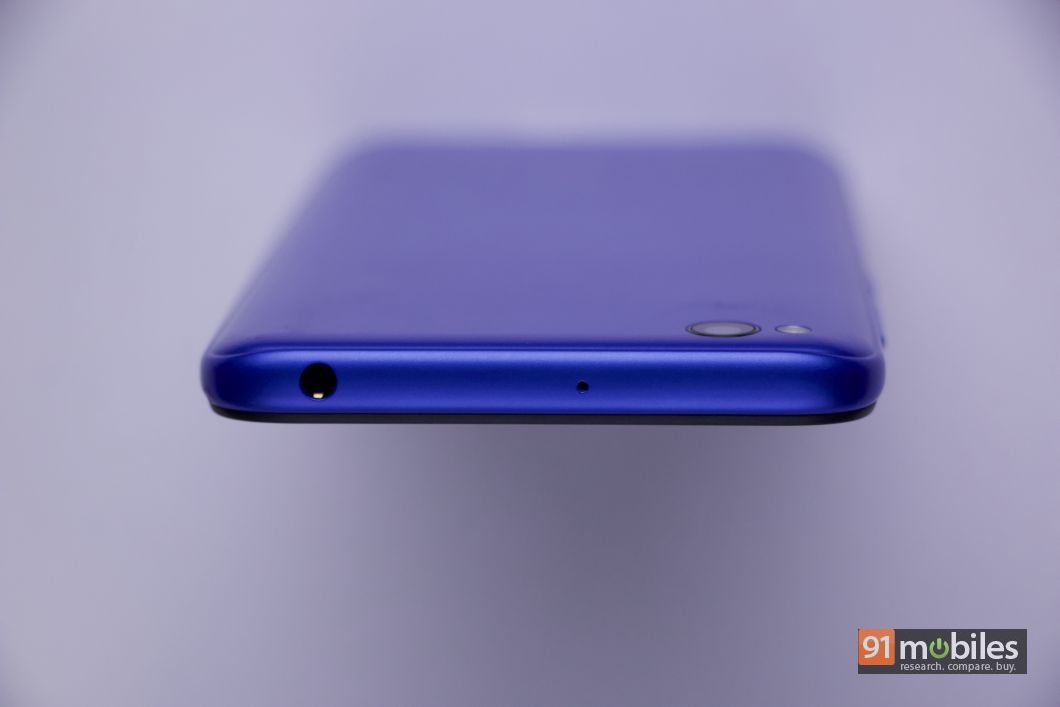 The Redmi Go doesn't ship with a fingerprint sensor, which is unsurprising given the price point. However, you do get a headphone jack with the device, which will allow you to connect any 3.5mm headphones to the phone.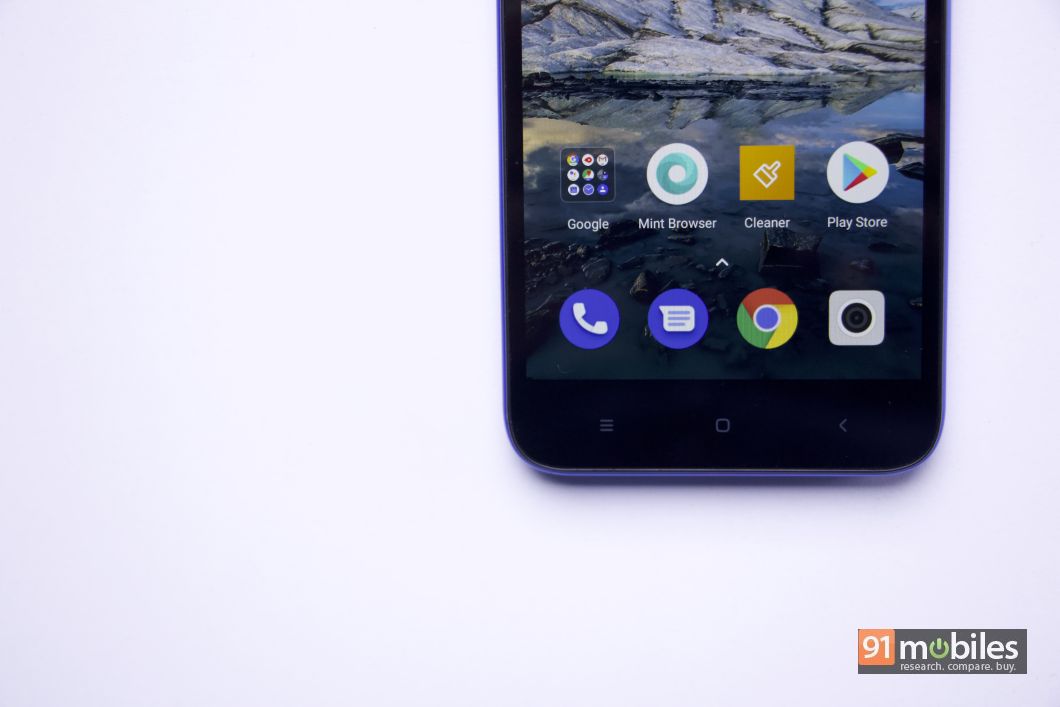 For the most part, I didn't face issues with the smartphone's performance. In fact, the biggest thorn in my side didn't have anything to do with the device's Snapdragon 425 CPU or its 1GB of RAM, but with its measly 8GB of internal storage. You see, while Android Go has its fair share of 'lite' applications which consume less space and system resources, services like WhatsApp – which is the biggest messaging platform in India – still requires installing a full-fledged version. Consequently, thanks to a ton of videos and images received via a plethora of WhatsApp groups and a handful of essential applications, I was out of storage almost instantly.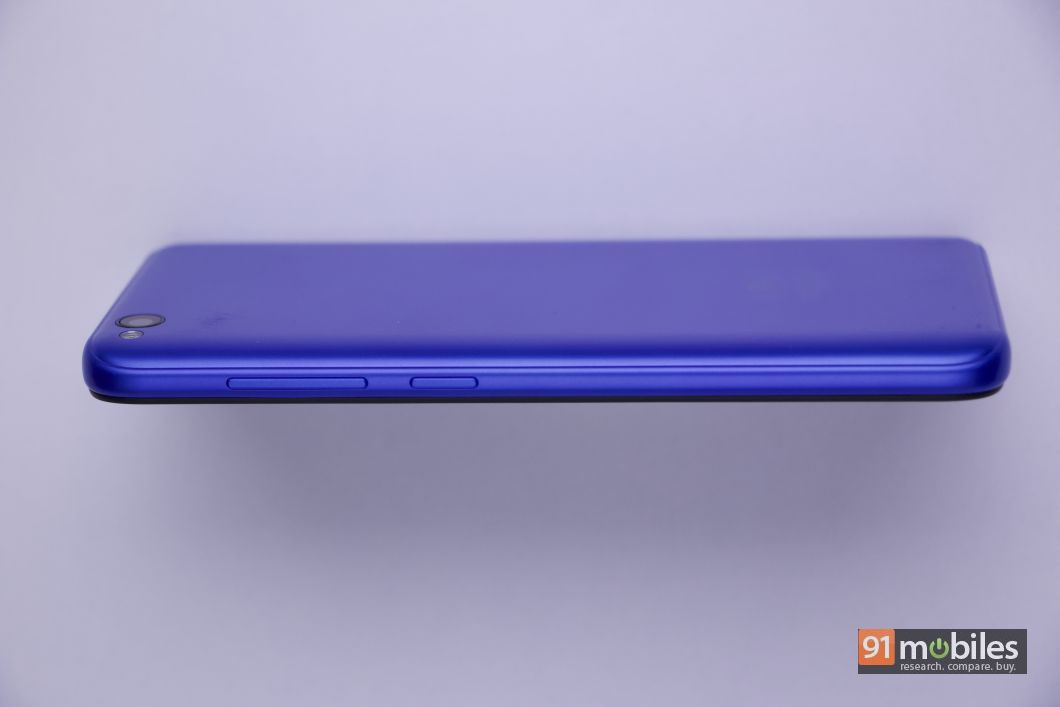 To the company's credit, the Redmi Go does ship with a microSD card slot and therefore, you can clear up the internal storage by moving locally downloaded movies and music to an external card. Unfortunately, applications like WhatsApp can only be installed on the phone's internal memory and sooner or later, you will get a 'low storage' prompt on the device.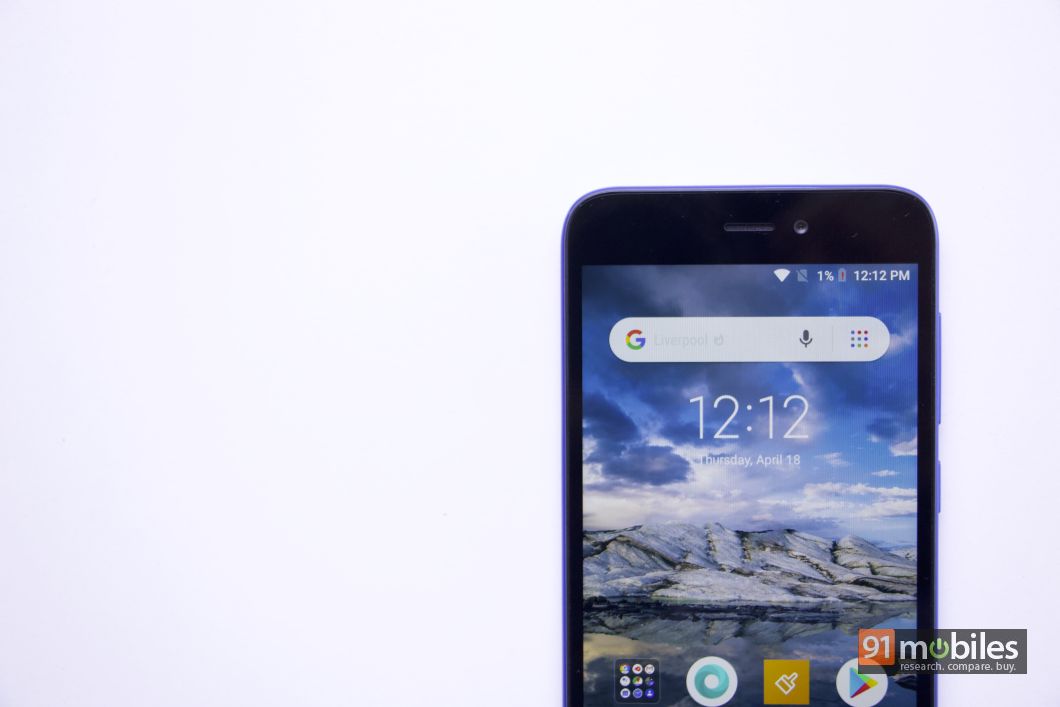 Storage woes aside, the Redmi Go's performance is good enough given its price. Applications took a while to load and I did run into some occasional stutters whilst navigating through the UI but everything considered, anything I did on the S10e, I could replicate on the Redmi Go. Obviously, that doesn't include playing PUBG, which requires a minimum of 2GB RAM to run on a mobile phone. That said, the scenery could change once PUBG Lite comes to India but for now, you'll have to be content with casual games like Hill Climb 2 and Clash Royale.
In the camera department, the Redmi Go ships with an 8MP snapper on the rear and a 5MP sensor positioned towards the front. For someone coming from a feature phone, the cameras on the Redmi Go will be a huge step up. During daytime, the 8MP sensor managed to capture scenes with plenty of details, though the performance took a hit at night. Similarly, while I managed to click share-worthy pictures from the front-facing camera when the sun was out, at night, the selfies turned out quite noisy and grainy.
Redmi Go as a secondary phone
I know I'm preaching to a niche here, but I really think that the Redmi Go would work as a superb secondary phone. For starters, the smartphone is plenty fast for applications like Google Maps and Apple Music. Consequently, you could load up your playlists on the Redmi Go or, set a route to a destination on the device without worrying about draining the battery on your primary device. Now, my primary phone currently is the Galaxy S10e which doesn't boast impressive battery life to boot. Therefore, having the Redmi Go in my arsenal spared me from having battery anxiety.
Now, I know what some of you are thinking – why not just carry a power bank? Well, primarily because having a chunk of metal strapped to my phone isn't quite ergonomic whilst traveling. Moreover, the Redmi Go can also double up as your work phone. So, when it rings, you know someone important is at the other end of the line.

Furthermore, instead of taking the pricier S10e to accident-prone areas like the gym, I instead carried the Redmi Go on me. Consequently, I could put my mind to rest and not worry about shattering an expensive flagship. Frequent runners would appreciate the smartphone's lightweight yet sturdy design for the same reasons too.
Now, much like most of you reading this review, I too am hooked to my smartphone which I use to play games, listen to music and browse through the endless feeds of Instagram and Twitter. On any given day, I usually spend close to seven hours staring at the screen of my phone, which, suffice it to say, isn't healthy. To that extent, the Redmi Go's slightly slower processing speeds and relatively longer app-load times were actually a blessing in disguise. Since I could do only so much with the device at any given instance, I managed to cut down on my smartphone usage significantly.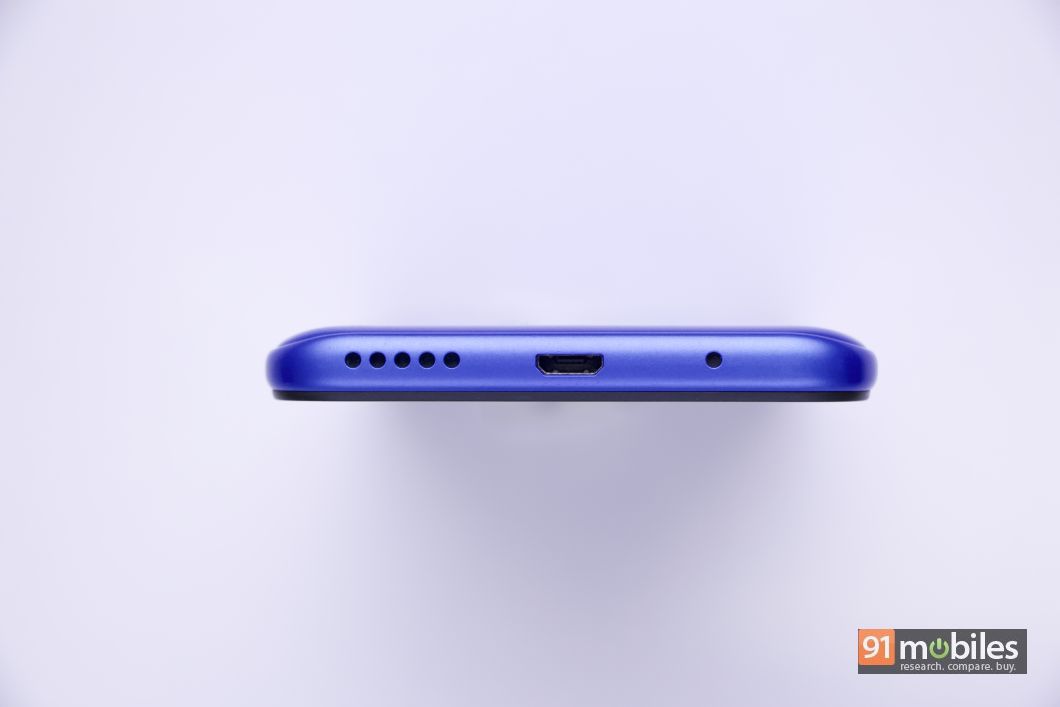 I did eventually veer my way back to the S10e but every now and then, especially during work hours, I switch back to the Redmi Go, which helps me be more productive and focussed. Now, if you're willing enough, then you could cut down on your phone usage with Google's Digital Wellbeing initiative too, which is bundled with every major device nowadays. However, having the option to disable the software whenever I wanted made it less limiting, and more annoying for me.
Verdict
The Xiaomi Redmi Go retails for Rs 4,499, making it one of the cheapest smartphone experiences money can buy. Is it a good experience? Well, if you're coming from a feature phone, then the Redmi Go is a step up in every direction. But, if you can spare Rs 500 more, then you might be better off with the ASUS ZenFone Lite L1, which offers better cameras, a faster CPU and more RAM and storage.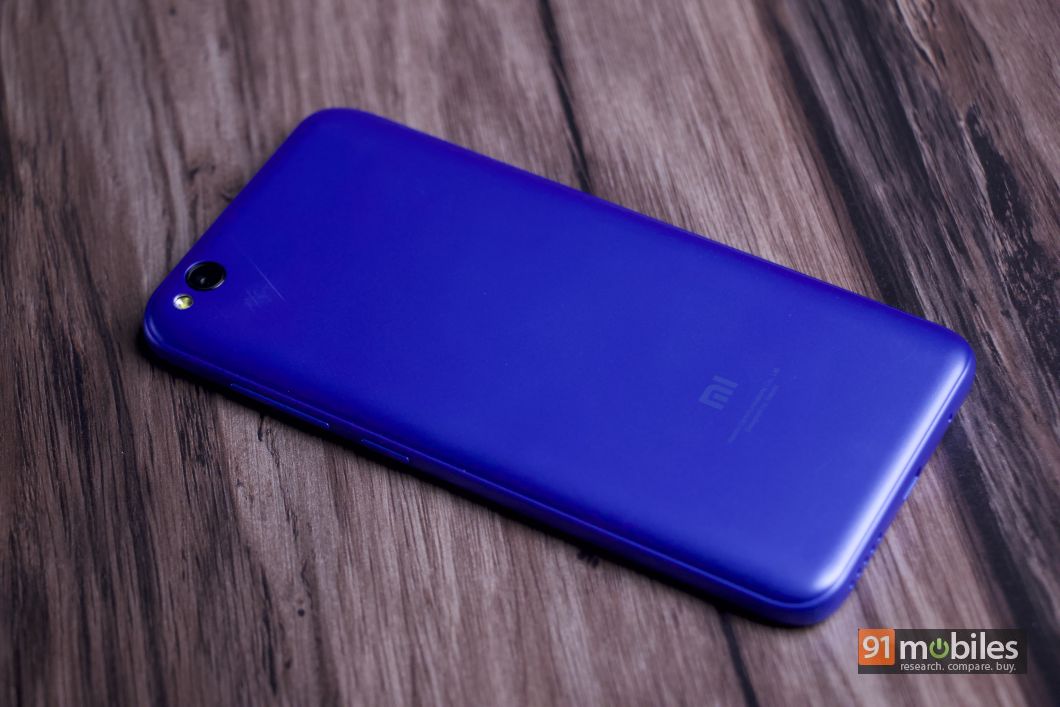 That being said, unlike the Xiaomi Redmi Go, the ZenFone Lite L1 boots the standard version of Android which requires more resources. Moreover, the Redmi Go is also slated to get timely security updates in the near future, which isn't something ASUS guarantees buyers who opt for the Lite L1. Everything considered, the Redmi Go is a compelling smartphone for those who're looking to jump into the world of Android, as well as consumers who want a reliable back up phone.
Editor's rating: 4 / 5
Pros:
Compact, sturdy design
Low price point
Great battery life
Decent performance
Good backup phone
Cons:
Built-in storage too low
Camera performance below average in lowlight
Photos by Gaurav Rajput
Competitors for Xiaomi Redmi Go
| | | |
| --- | --- | --- |
| Xiaomi Redmi Go | vs | Asus Zenfone Lite L1 |
| | | |
| --- | --- | --- |
| Xiaomi Redmi Go | vs | Reliance Jio Phone 3 |