YouTube thumbnail maker: Create a custom thumbnail for your YouTube videos using: Photoshop, Pixlr, Crello, and Canva. The thumbnail makers are compatible with Android mobile phone, iPhone, Windows laptop, and Mac. A well-designed thumbnail attracts more fans to your channel, encourage viewers to watch through your videos, and make your content appealing for a broad range of advertisers. The thumbnail serves as a book cover for your YouTube video, giving it a nicer look. It's usually the first thing viewers see when they find one of your videos, and as per YouTube, 90 percent of the best-performing videos on its platform have custom thumbnails. Here's how to create one for your YouTube video using a thumbnail maker or other image editing apps/ web tools.
The standard size of the YouTube thumbnail is 1280×720 (with a minimum width of 640 pixels). Additionally, the thumbnail uploaded should be in JPG, GIF, or PNG format and not exceed 2MB size. Per Google, try to use a 16:9 aspect ratio as it's the most used in YouTube players and previews.
Thumbnail maker for YouTube videos
How to create thumbnail for YouTube
You can create thumbnail for YouTube using any image editing tool. It could be either Photoshop or Pixlr as well. Both work on Windows laptop/ computer and Apple's Mac. While you've to buy and download Adobe Photoshop on your device to start making YouTube thumbnails, Pixlr can be accessed for free (with ads) via any browser. The latter is an excellent tool to start with if you're a beginner. Pixlr is slightly easier to use, despite offering pretty much the same features as Photoshop.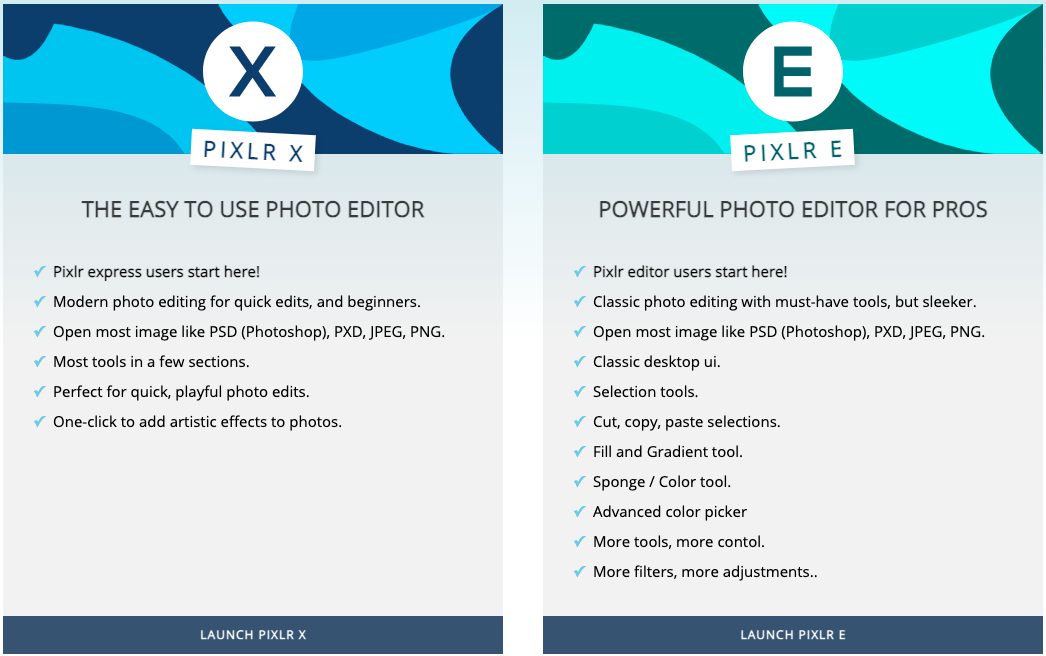 To make YouTube thumbnail using Pixlr, fire up your browser and visit https://pixlr.com/editor/
Launch Pixlr X, if you're new to this, otherwise launch Pixlr E, which comes with advanced editing tools like removing background from images and more
You can create a new file by entering the name and image size or choose/ upload the template to create thumbnail for YouTube videos
After you're done editing, click the 'Save' button or go to 'File' –> hit the 'Save' button to download the YouTube thumbnail on your device. You get the option to save the thumbnail in PNG, JPG, WebX, and PXZ formats.
Pixlr also has a dedicated app for Android mobile phones and iPhones. If you want your work on the app and desktop to sync, you'll have to create an account on Pixlr.
You can use YouTube thumbnail makers as well
While Photoshop and Pixlr are good to create thumbnail for YouTube, they lack ease of editing and library of thumbnail templates that the dedicated thumbnail makers like Crello offers. You can use any other thumbnail maker of your choice, but Crello can be accessed via any browser that supports downloads. It has both paid and free versions. The free version lets you create five thumbnails using 30K+ static and animated graphic design templates, 650K+ unique, premium stock images from Lightfield Productions, 32K+ full HD video clips and animations, and Instant access to 180M+ stock images and videos on Depositphotos every month.
Now that we've gotten you up to speed, here's how to create thumbnail using YouTube thumbnail maker Crello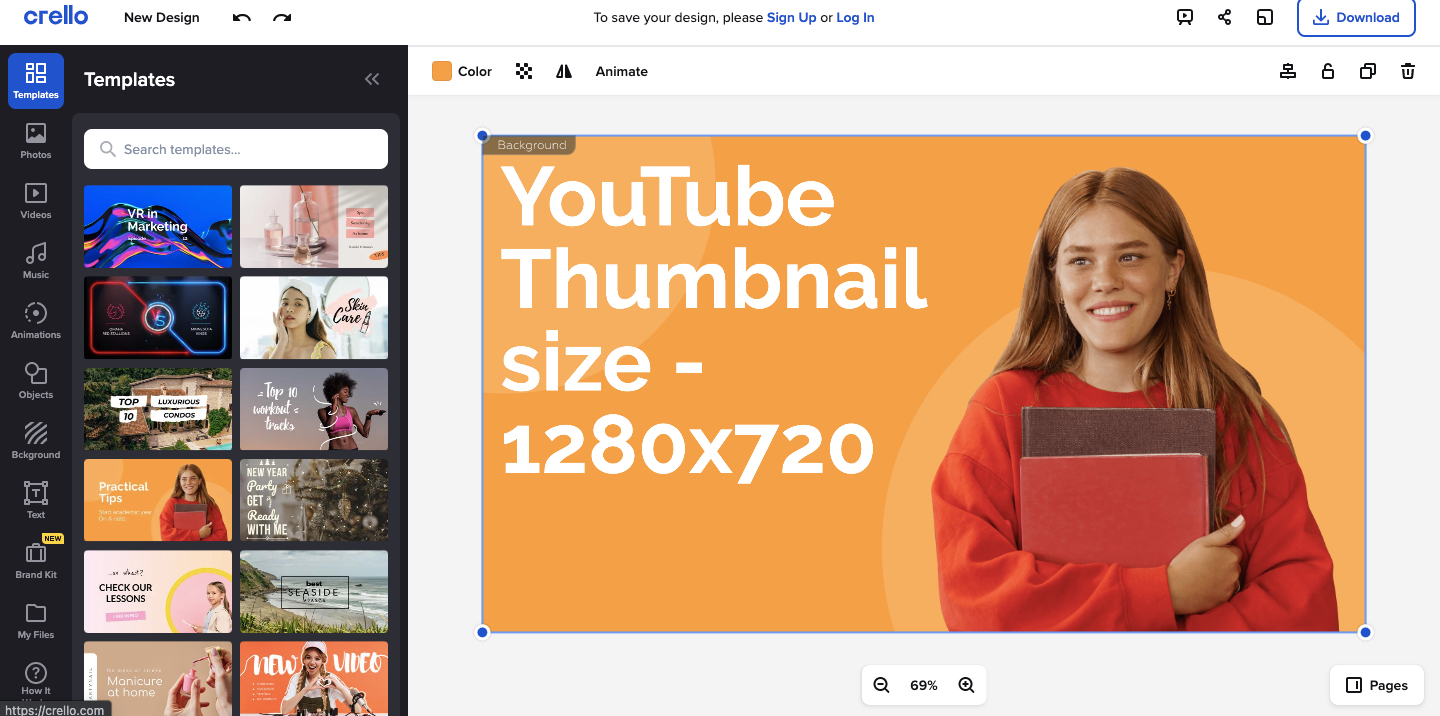 Go to Crello and register with your email ID
After this, select the YouTube thumbnail. You can also use Crello to create square Instagram Post/ video, Facebook post, and logo, among other things.
You can either upload the files or use the templates by clicking on the 'Templates' option from the left menu
The thumbnail maker lets you add text, remove background from images, crop, and add animation to the image
Once you're done with editing, hit the download button to save the thumbnail on your device
How to make thumbnail on Android mobile phone and iPhone
You can use Crello or download 'Canva' app on Android mobile and iPhone to make thumbnail for YouTube Videos. The app is among the most versatile and intuitive design tools for all social media graphics, presentations, posters, documents and other visual content. The Canva app is free to use, but you need a 'Pro' account to access 75+ million premium stock photos, videos, audio, and more; one-click resize; download images with transparent background, among other things. The Canvas Pro subscription starts at Rs 599/ month.
Download Canva app on Android mobile phone and iPhone to make YouTube thumbnail
Next up, sign in with your ID
Once you're on the Canva app's home screen, scroll down to the YouTube Thumbnail section. Alternatively, use the search box atop to look for YouTube thumbnails.

In addition to having a specific YouTube thumbnail template, you can use the tool to create a custom thumbnail. For that, select the 'Plus' icon, followed by 'Custom size'.

You can also upload your own images to add them to your layout, add custom text, select icons to add from Canva's built-in library and so much more.

The Canva tool can also be accessed via your desktop's browser, much like Crello.
Users can also use the image editing apps to create thumbnails for YouTube on Android mobile phone/ iPhone.