"According to TFI Securities analyst Ming-Chi Kuo, Apple will opt for two chip suppliers to reduce supply issues and increase bargaining power"
Apple is seemingly set to source 5G chips from Qualcomm and Samsung for its 2020 iPhones, according to noted Apple observer and TFI Securities analyst Ming-Chi Kuo. This pretty much means that the 2019 iPhones will not be 5G-enabled devices. While this will hand the clear onus over to Samsung and Huawei, two of Apple's biggest competitors at the moment, it is unlikely that Apple will lose out on much of potential customers, since the 5G connectivity standard itself is still some time away from being deployed worldwide and at affordable prices.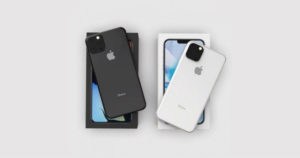 As a result, a 2020 deadline for 5G iPhones appears more practical for Apple. According to Kuo, Apple will be sourcing 5G modems from both Qualcomm and Samsung. This will help Apple steer clear of supply issues that can cut down on overall production scale. Furthermore, having two suppliers will help Apple get better cost factors during production, and even gives it better bargaining power with its vendors. While Intel was long expected to be Apple's sole supplier of 5G chips, the tables turned drastically as Apple settled its disputes with Qualcomm outside court and the latter signed a multi-year patent licensing deal with Apple to guarantee the presence of its chips in the upcoming iPhones.
Kuo further believes that Apple will ship a significantly higher number of iPhones in 2020, and the launch of the new technology will somewhat steady the ship for iPhones, sales of which have drastically plummeted of late. With the rollout of the new connectivity standard, more iPhone users will be compelled to upgrade their devices, which Kuo believes will lead to a steady increase in shipments and take Apple's figures back up to 200 million in 2020. This will be a much-needed respite for Apple, which has seen interest around its devices decline heavily, over the past few years.