Highlights
Asus ROG Phone 5 specs have shown up on Geekbench.
The device manages to hit single and multi-core scores of 1,131 and 3,792, respectively.
It is running a Qualcomm Snapdragon 888 chipset coupled with 16GB of RAM
Asus ROG Phone 5 launch is expected in the first half of 2021 and it is all set to be one of the fastest gaming phones this year. Asus was one of the many OEMs that pledged to launch a Qualcomm Snapdragon 888-powered smartphones back when the chipset was launched in December 2020. One of them was slated to be the Asus ROG Phone 3 successor, the ASUS ROG Phone 4. However, this phone will likely be launched as the Asus ROG Phone 5 instead, due to cultural taboos against the number 4 in some regions. The Asus ROG Phone 5 has now made yet another appearance on Geekbench, as spotted by MySmartPrice. It manages to net a single-core score of1,131 and a multi-core score of 3,792. This particular Asus ROG Phone 5 variant appears to have 16GB of RAM and running Android 11 out of the box.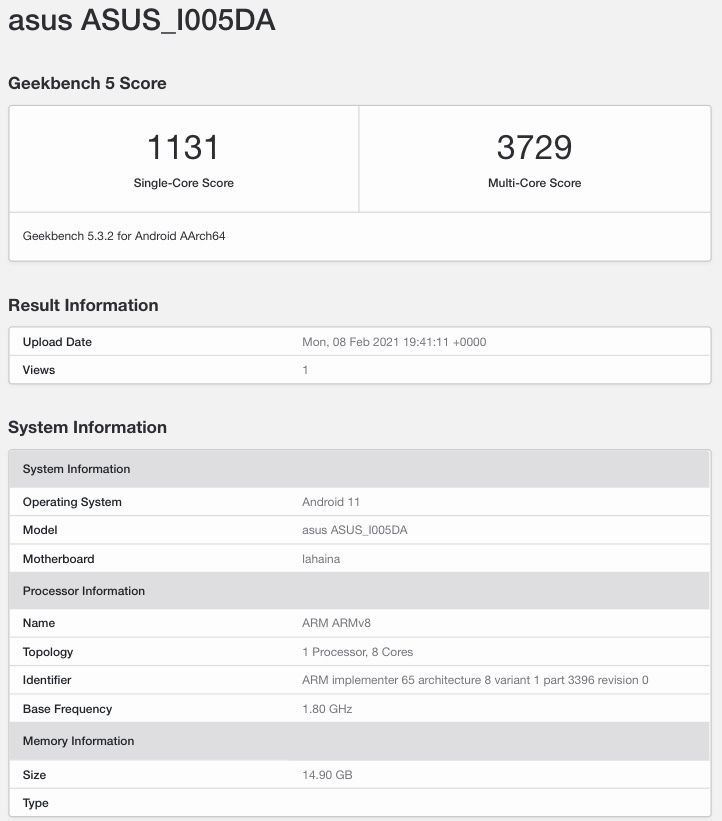 The new Asus ROG Phone 5 Geekbench listing tells us little about the device's specifications. Given that it is a gaming smartphone, Asus will mostly emphasize on gaming-centric features such as an ultra-high-refresh rate screen and an overclocked Snapdragon 888 processor. We can chalk down the somewhat lacklustre Geekbench score to the device being a pre-production sample running unstable firmware. Previous iterations of the Asus ROG Phone have, on several occasions, outperformed similarly-specced alternatives, so we see no reason why the Asus ROG Phone 5 won't do the same.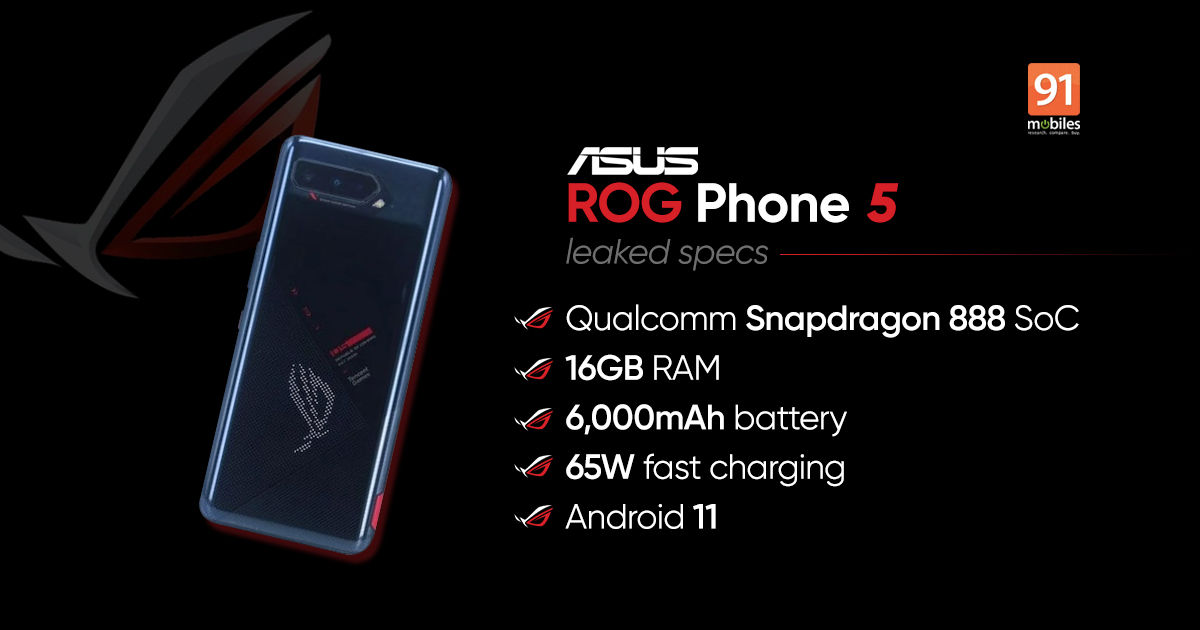 The Asus ROG Phone 3 featured an industry-leading 144Hz AMOLED screen. It stands to reason that Asus will want to improve it with the Asus ROG Phone 5 and push that refresh rate even higher. A previous report told us that the Asus ROG Phone 5 would come with a gargantuan 6,000mAh dual-cell battery with support for up to 65W fast charging. There are rumours that suggest that the Asus ROG Phone 5 will come with a configurable dot matrix display on its back, similar to what we've seen on some high-end ROG-branded laptops.