"The BlackBerry Classic goes back to the Bold 9900 era with its typical design and trackpad"
BlackBerry. The name itself invokes visions of phones with QWERTY keypads and business executives typing frantically on them. Despite the brand's all-touch devices like the Z10, Z30 and more recently, the Z3 (review), the brand name is still synonymous with smartphones rocking physical QWERTY keypads. Even the optical trackpad that used to be one of the main menu navigation aids on BlackBerry's older devices is a significant part of the iconic design, along with the menu key that carried the flying D's logo. Notably, these elements were missing on devices like the Q10 and the Q5 – both phones that also feature keyboards and run the newer BB OS 10. Apparently, these are still preferred by loyalists, which is why the brand has chosen to bring them back with the Classic.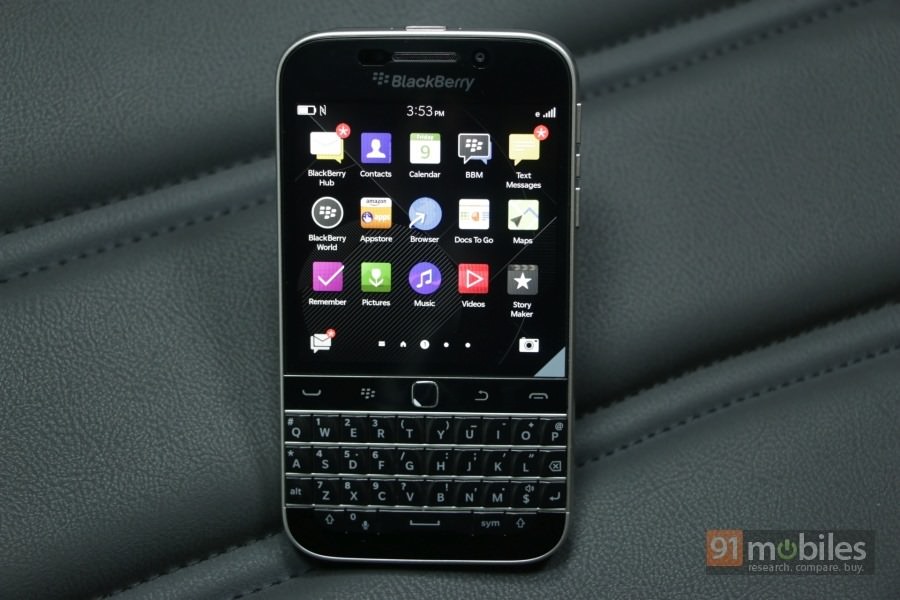 The Classic is very aptly-named, since it's as classic as a typical BlackBerry device can get. With the tried-and-tested design and the return of the trackpad forming a large part of the story, let's jump right into its review and figure out if the Classic could be your next daily driver.
Specs at a glance
3.5-inch, 720 x 720 display (~294ppi)
8MP primary camera, 2MP front shooter
1.5GHz dual-core Qualcomm MSM8960 processor
2GB RAM, 16GB internal storage, expandable by 128GB
2,515mAh battery
4G, dual-band Wi-Fi, Bluetooth 4.0, A-GPS, micro-USB, SlimPort, NFC, USB OTG
BB OS 10.3.1
The classical Classic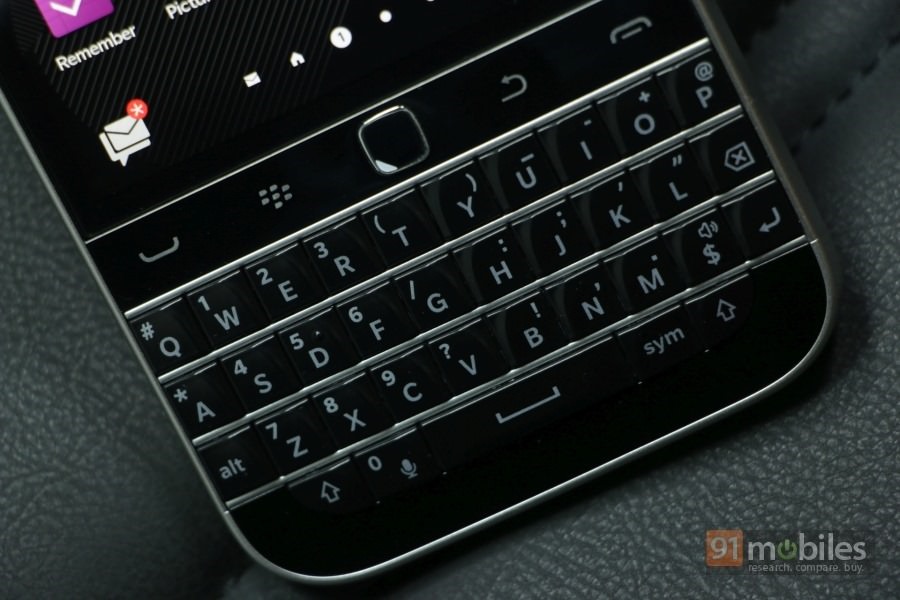 If you haven't seen a BlackBerry Classic yet, don't fret. You haven't missed much, since the Classic, as its name suggests, boasts the same iconic design that has been the mainstay of BlackBerry's DNA for a long time, very similar to the Bold 9900 and many others. Clad in black, the Classic boasts solid build quality – yet another attribute we've come to expect from the brand. The screen with the square aspect ratio, with the traditional trackpad below, flanked by the menu and back keys and dedicated keys on either side to accept and reject calls… and then the full-blown keyboard with all the letters of the English alphabet (and then some more). That's the fascia in a nutshell.
The stainless steel frame on the sides adds a bit of flair to the otherwise staid looks, and gives the device a solid feel in the hand. In fact, we were surprised at how heavy the phone felt when we lifted it out of the box for the first time. Thanks to the metal frame and its 177 gram weight, we think you can even use it as a weapon to knock an attacker out. The rear is done up in black, and sports a rubbery, textured pattern that feels grippy and pleasant to touch. The flash and camera lens are placed on a glossy horizontal strip that also carries the word 'CLASSIC' on one side, while you'll also find a bold BlackBerry logo in chrome placed lower.
In terms of port placement, you'll find the usual – audio socket and power key on top, micro-USB port and a pair of speakers at the bottom, volume and voice assistant keys on the right. On the left, you'll find a couple of ejectable trays that accept a nano-SIM and a microSD card.
Fair and square

On offer is a 3.5-inch screen that bears a resolution of 720p, and a square aspect ratio. The square screen is pretty standard for BlackBerry's QWERTY-toting handsets, and we've seen it before on quite a few models from the brand, including the Passport, the Q10 and the Q5. In terms of capabilities, we have no complaints with it – the colours look good, while other parameters like touch responsiveness, sunlight legibility and viewing angles are all fine.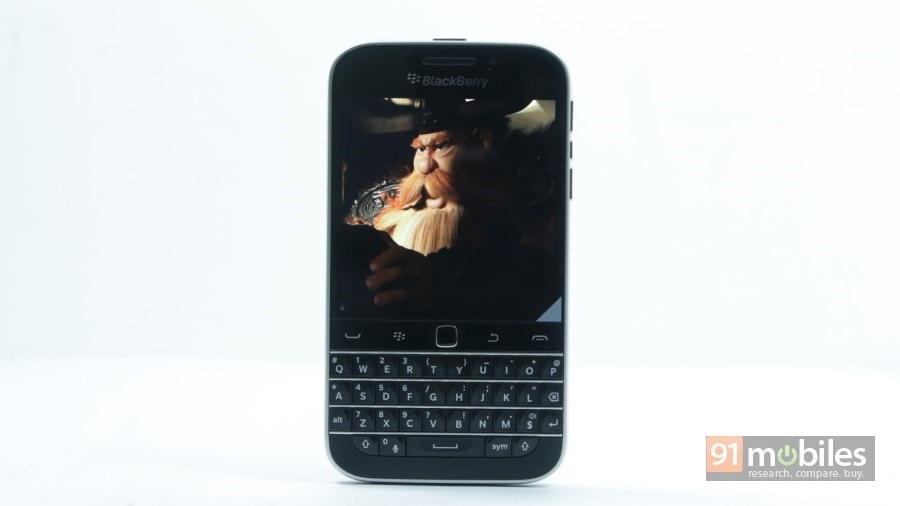 What we do have issues with is the square shape of the display itself, since that's hardly ideal for viewing videos. That comes with the territory though, so it's either take it or leave it.
The platform


This is where things get more interesting. At first glance, you won't find anything majorly different in the latest iteration of BB OS 10 that the Classic runs – v10.3.1 to be precise. It's the same platform we've seen before – using the same swipe-driven and icon-based interface, customisable drop-down quick settings panel, swipe-up-to-wake feature and the highly useful BlackBerry Hub.
The latter is, as usual, one of the key mainstays… aggregating all your configured email accounts, text messages and messages from social channels into one place. Swiping up minimises running apps into Active Frames, and you can have eight of these running at a time… making switching between them easy.
The BlackBerry World storefront can't really match up to its Android or iOS counterparts in terms of variety of apps and games available, but it has most of the popular ones people generally use. But if you can't find what you're looking for, support for direct installation of Android APKs should do the trick. What's more, you even get the Amazon Appstore preloaded, letting you download and install Android apps directly. Again, this isn't new, but still stands out as a brilliant move by BlackBerry to complement its own native app ecosystem, giving users the choice and flexibility they need to squeeze the most out of their smartphones. You'll also find the usual set of apps such as BBM, BlackBerry Assistant, BlackBerry Blend, Documents to Go, Dropbox, Remember, and Evernote preloaded on the device.
Thanks to the new (or old, depending on which way you look at it) set of keys available, navigation and operation has changed in comparison to other BB OS 10 devices quite a bit. We'll refer to the Q10 and the Q5 again here, since these are the only handsets that also sport physical QWERTY keypads and run the newer mobile platform. On these devices, the keypad only serves the purpose of inputting text – you still need to use the touchscreen to navigate the interface and control the phone. On the Classic though, the array of keys and controls (trackpad, menu key, back, call send and call reject) combined with the new BB OS v10.3.1 let you avoid the touchscreen almost completely if you wish. The trackpad helps shift focus between various onscreen elements such as virtual buttons, app icons etc and pressing the button initiates a 'click' or confirm action. The back key, as the name suggests, takes you one screen back or minimises the currently running app if there's no screen to go back to. Another press of the back button kills the minimised app. It's quite intuitive for the most part, though you may need a bit of time to get used to it if you've used BB OS 10 with all its touch gestures earlier. Of course, the keyboard also enables you to assign keys to custom shortcuts and speed dials. The traditional BlackBerry shortcuts such as hitting the letter 'R' to reply to a message, 'T' to jump to the top of the list etc are available too.
The home screen is now available separately, even if you don't have any apps running. And since there's a dedicated hardware call key available now, you'll find a virtual key to access the BlackBerry Hub on the leftmost corner, instead of the phone icon that's there on other BB OS 10 handsets. The number of apps that can be minimised is restricted to eight as we mentioned earlier, and only four of them are visible on the screen at a time. You can multitask between them easily, and when you launch a ninth app, the oldest one in the list is killed spontaneously – this is the standard way this platform implements multitasking. The BlackBerry Assistant that made its debut with the Passport is also around, and can be activated via the icon or the dedicated key on the side. It works quite well too – helping you set alarms or reminders, give you the weather, call contacts, even respond to messages.. all using just your voice.
The latest build of the platform also brings quite a few new features. For instance, apps can now run in the background without an open Active Frame. This is useful, since many apps needed to be kept minimised as Active Frames to work earlier. Also new is a battery saving profile that can restrict CPU performance and control other parameters like connectivity and screen brightness to prolong battery life. Yet another new feature is called Advanced Interaction. This uses the phone's sensors to enable certain functions – setting the device face down to save power or lift to wake, for instance. Other new features include an equaliser with 17 presets for the media player, a panorama mode for the camera, a retract feature for BBM that lets you remove unread messages and a timer that you can set to specify how long contacts have access to sent messages and images.
The shot glass

Shooting is handled by an 8-megapixel autofocus primary camera, that comes along with an LED flash and boasts a BSI sensor along with a five-element f/2.2 lens. It can shoot 1080p video at 30 fps. The front shooter offers a resolution of 2MP, and is capable of capturing 720p videos. The camera app is the same minimalistic affair we've seen earlier, with features like burst mode, HDR, a range of scene presets and the nifty Time Shift mode that shoots a series of images in sequence and lets you save the best one – making sure your portraits turn out well.
The native aspect ration for shooting by default is 1:1, but you can switch to 4:3 or widescreen if you like. There are a couple of new features though – a panorama feature has been added, while the Time Shift captures can now be saved for editing at a later time.
Coming to the image quality, we can say that the Classic fares reasonably well, especially when it comes to shooting in good lighting conditions. The Classic's primary shooter can capture a decent amount of detail, with accurate colour reproduction. Close-ups look reasonable, and so do the HDR shots… highlighting the darker areas of scenes well and bringing out the colours and details. Low-light shots can be a hit-and-miss affair, and you might end up with blurry images if you don't hold the phone steady. There's a fair bit of noise visible too, but overall, the images look usable. Turning the flash on can burn out subjects at close quarters, while the front camera does its job for video calling and the occasional selfie. Shooting speeds are on the lower side though, and the autofocus takes time to lock the focus. We'll let the camera samples speak for themselves, so here's a look at a few images shot using the Classic.
Chugs along

We've always maintained that BB OS 10 isn't a very resource-hungry OS, and can chug along even on hardware that's not extremely high end. The Classic is a good example, since it only features a dual-core 1.5GHz Snapdragon processor, but doesn't lag for the most part when it comes to day-to-day usage.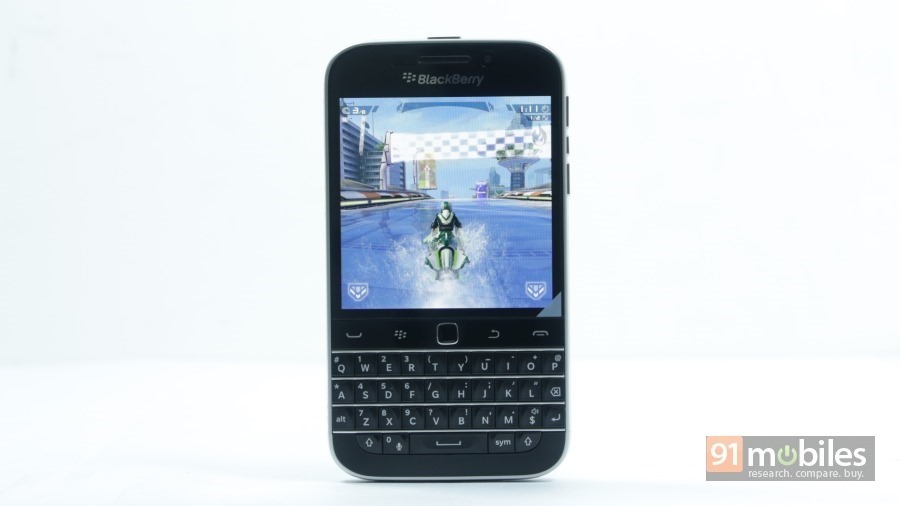 2GB of RAM means multitasking isn't too much of an issue, and heavy games are just about playable. App load times aren't the fastest though, and there's a hint of stutter on occasion. In short, don't expect fireworks.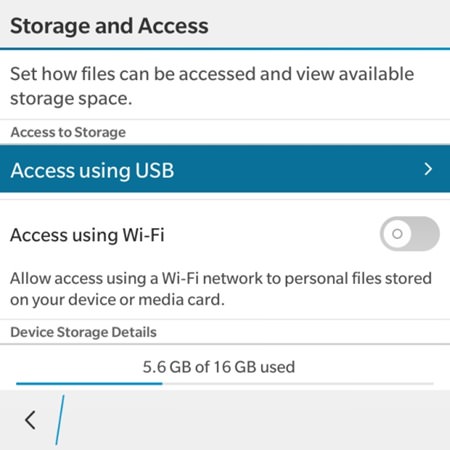 Out of the 16GB internal storage, a little over 11GB is available to use, and you can add up to 128GB more using the microSD card slot. Even USB OTG is supported, letting you plug in flash drives to access and transfer data and media. Do note that the BlackBerry platform uses the memory card as a media repository, and it's not possible to install or move apps to the card. The device is fairly loaded in terms of connectivity options, including 4G (no support for Indian bands), 3G, dual-band Wi-Fi, Bluetooth, A-GPS, NFC and video out via its micro-USB port that also doubles up as a SlimPort for hooking up to displays and adapters that support this standard.
The sealed 2,515mAh battery keeps the Classic away from a power source for long, lasting us easily over a day with medium usage. Our video loop test ran for almost 10 hours, which is a fairly respectable result.
Verdict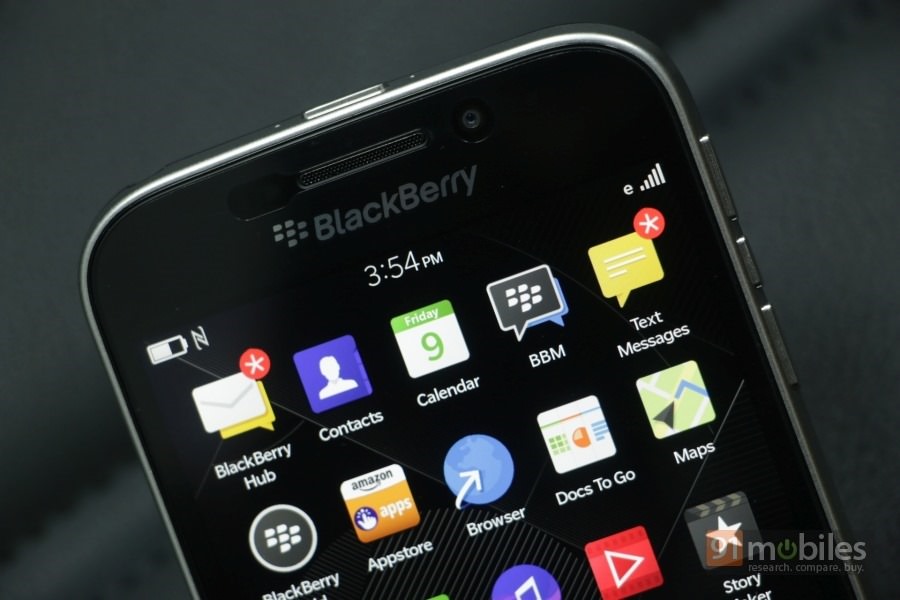 The Classic seems like a blast from the past with its design and QWERTY keypad, and apart from good battery life and a bomb-proof build, doesn't really blow our socks off with other parameters like pure number-crunching performance or shooting prowess. One look at the price tag, and things go further downhill, since Rs 31,990 just feels too much to shell out for this phone. Considering what the same amount can get you if you consider an Android smartphone instead, the price feels unjustified. The Lenovo Vibe Z2 Pro (review) or the 2nd-gen Moto X (review) are both worthy options at a similar price point. That said, the security features available on the BlackBerry platform, especially for enterprise users, could make it worth a look for those who need them. The BlackBerry Hub is still one of our favourite features on the OS – making things extremely convenient for those who use multiple email accounts for both work and personal use, and are active on various social networks. Android app support takes care of the ecosystem, while that QWERTY keyboard is great for accurate typing – provided you're one of those that still prefer that. Apart from BlackBerry loyalists, Bold 9900 users who want to upgrade to a more modern platform and enterprise users though, we don't think there'd be many who'd want to move to the Classic, especially at the current asking price. And therein lies the problem. The Classic looks like a niche device meant for a specific set of users. It's a workhorse sure, but you need to be sure if it's for you.


Price: Rs 31,990


Editor's rating: 7 / 10


Pros
Solid build
Feature-laden platform
BlackBerry Hub
Android app support
Cons
Pricey
Mainly meant for loyalists and enterprise users
Photos by Raj Rout
Competitors for Blackberry Q20
| | | |
| --- | --- | --- |
| Blackberry Q20 | vs | Blackberry Passport |
| | | |
| --- | --- | --- |
| Blackberry Q20 | vs | Blackberry 9720 |