"The Max sure has some cool features and gets many things right, but its pricing is a big downer"
Coolpad managed to create a few ripples in the Indian smartphone market with its budget offerings, making sure its offerings carried enough superlatives in their descriptions for prospective buyers and the industry in general to sit up and take notice. Tags like 'the cheapest phone with 2 gigs of RAM' for the Dazen 1 (review), and 'the most affordable phone with 3 gigs of RAM and a fingerprint scanner' for the Note 3 (review) were weighty enough to get the brand some much needed attention, which is no mean feat considering how crowded the phone bazaar in the country has become. With the new Coolpad Max (unboxing and first impressions), the brand is now getting into the premium segment, and the move seems quite bold considering that consumers tend to get quite picky in the upper echelons of the phone segment… and understandably so.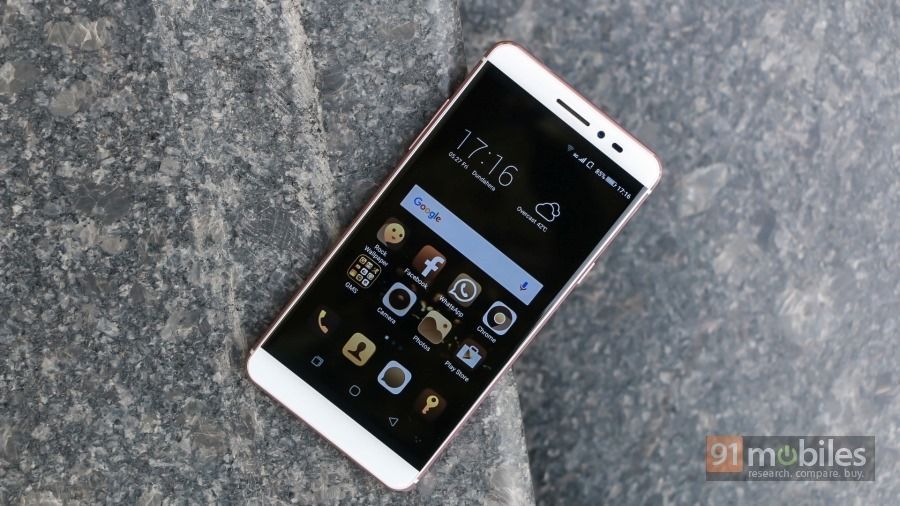 The Coolpad Max seems like a compelling phone at first glance, but its hero feature is a special private space thingy that lets one use two accounts of services like WhatsApp and Facebook – apps that don't support multi-user accounts. The same feature also allows for better security if the user would like to keep a few things away from prying eyes, or would just want to keep personal and work lives separate. Let's see how the Max fares as a daily driver overall and if it's got what it takes for us to sway in its favour.
Specs at a glance
Display
Size
5.5 Inch
Resolution
Full HD (1080 x 1920 pixels)
Performance
CPU
Quad core, 1.5 GHz + Quad core, 1.2 GHz, Snapdragon 617
RAM
4 GB
Storage
Internal memory
64 GB
External memory
Up to 128 GB
Battery
Capacity
2800 mAH, Li-Polymer, Non removable
Camera
Primary camera
13 MP
Secondary camera
5 MP
Connectivity
Network support
Dual SIM 4G
Other options
Wi-Fi, Bluetooth 4.0, GPS
Others
Battery Capacity
2800
Operating system
Android 5.1 Lollipop
Design: yet another iPhone clone
Dimensions
: 152 x 75.7 x 6.9 mm
We've seen so many iPhone clones that we've just stopped reacting. And that's pretty much the same case with the Coolpad Max. That said, this is one of the better copies, and if nothing else, you can at least flaunt an iPhone-lookalike by spending half the asking price. The Coolpad Max looks just like an Apple iPhone 6/6s Plus, even more so because of the rose gold hue its metal body comes wrapped in. If we were to ignore the uncanny resemblance and accept it as being a design 'inspired' from the iPhone though, the Coolpad Max does look very stylish and well built.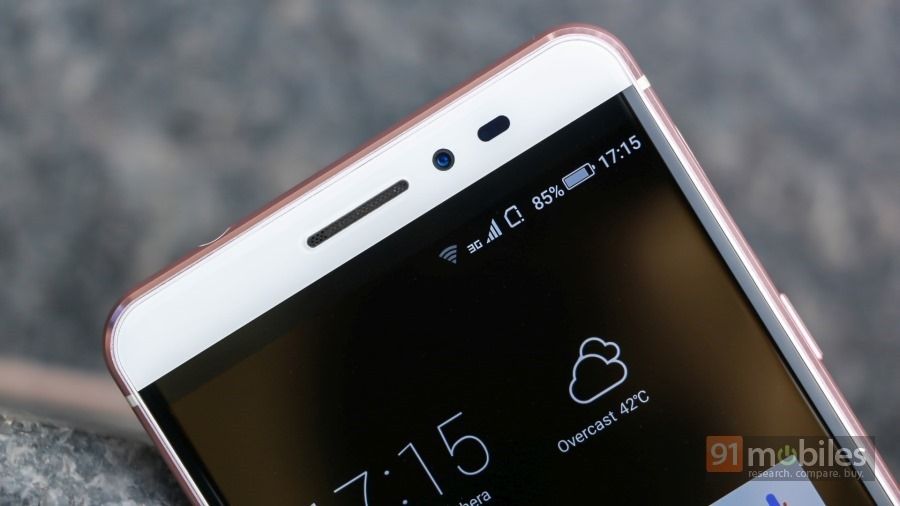 The rounded corners, the white bezels which are quite thin on the sides, the 2.5D curved glass, the rose gold hued metal body – all come together to make the Coolpad Max quite a looker. At the fascia, you'll just see the usual earpiece, front came and sensors on top of the display. There are no hardware navigation keys as they're part of the software.
The top is where the headset socket is located, while the bottom is home to a micro-USB port and drilled holes that hide the speaker and the microphone. A couple of discrete volume keys are placed on the left, while the right spine hold the power key and an ejectable tray that accepts a pair of nano-SIMs. Alternatively, you can forsake the dual-SIM functionality to insert a microSD card in place of the secondary SIM.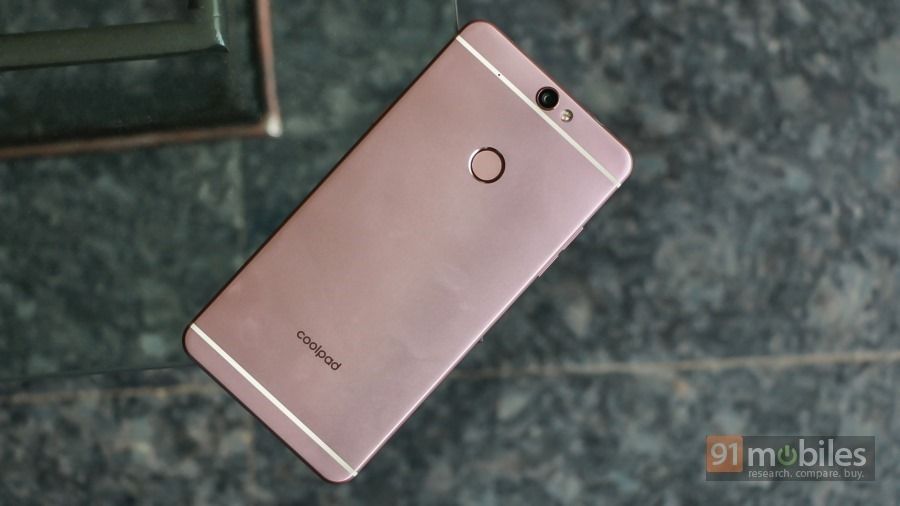 At the rear, the metal expanse is broken up by a pair of thin antenna lines at the top and bottom. The lens for the primary camera sits on top, right in the middle… and next to it is a true-tone flash. You'll also find a circular fingerprint scanner and Coolpad branding at the rear.
Display: clear and bright
Resolution
: Full HD (1080 x 1920 pixels)
The 5.5-inch 1080p display is layered with fourth-gen Gorilla Glass for protection, and is quite capable in terms of brightness, sharpness and colour reproduction. However, we feel it's a tad too reflective and is more eager than the cops when it comes to collecting fingerprints.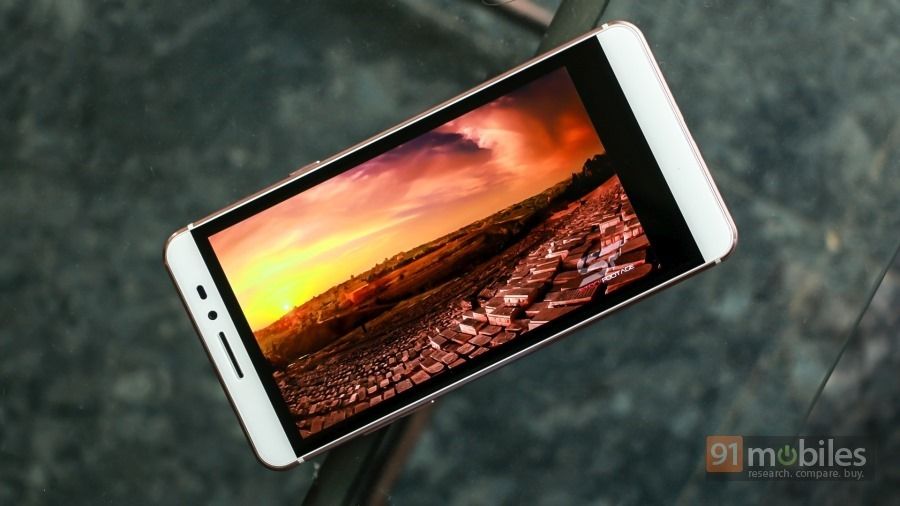 Another niggle we have with it is that the ambient light sensor seems a little slow to react when it comes to adjusting screen brightness. The viewing angles are touch response are all A-OK though.
Software: two for the price of one
Operating System
: Android
OS Version
: 5.1, Lollipop
Android N is coming soon, and it'd not be too unreasonable to expect a new phone to offer Marshmallow these days. However, the Coolpad Max is still stuck on Android Lollipop 5.1.1… not that there's any way for you to find that out unless you dive deep into the settings. The reason for that is Cool UI, the brand's custom interface that hides most aspects of stock Android.
There's no dedicated app drawer, and the interface is heavily customised in most respects. Preloaded apps include a one-tap cleaner, a one-tap background switcher in the form of Rock Wallpaper, Zuimei Weather, WPS Office and Amazon Shopping.
A suite called Cool Manager integrates a cache cleaner, a data monitor, a power manager, a call blocker, an apps manager and a privacy manager. The functionality is quite extensive, and diving deep into these will present more features and tweaking options. The power manager for instance, lets you choose a battery saving mode or create a custom one with your own settings. An advanced power saving mode lets you tweak granular settings such as toggling Wi-Fi and Bluetooth, enable a low power mode for the CPU etc. The app manager hides an antivirus, an ad blocker, app mover, uninstaller and also gives you an option to control apps that can launch at startup.
Customisation options include themes, screen transition effects, changing the app grid, etc. Since the navigation keys are virtual, you can even choose a different layout, set them to hide automatically so you get to use the entire screen, or change the recents apps key to a menu key instead.
A few more options located under a head called Smart Control in settings let you enable a glove mode for the display and capture a screenshot by swiping up or down on the screen using three fingers. A Multi-Screen feature, when switched on, displays a sidebar to which you can add any installed apps. You can then utilise the said bar to launch and use two apps simultaneously, and can also resize each app window as per your needs.
The fingerprint scanner on the Max fares reasonably well too – it's speedy and accurate for the most part, and apart from giving you access to the phone, can also be used to click shots and to accept incoming calls.
Coming to the highlight feature of the Coolpad Max, it comes in the form of a dual space functionality that lets you use a private area to segregate stuff. So you get a main space and a private space, and you can switch between the two using an icon on the homescreen or enable a toggle on the notification panel to let you do so. The private space can even be hidden if you want, and the phone can switch to the main space automatically after a set period of time in case you leave it on standby in the private space. You also get the ability to freeze specific apps in the two spaces to save battery power.
In essence, the private space gets its own accounts, apps, data, images, and notifications, and while you can still view notifications from the main space while you're in private mode, vice versa isn't possible. In case you need to share data between the two spaces, pics for example, you can use the Spaces Sharing app to transfer it across. And since the two areas are separate and get their own set of apps, it's possible to use two accounts on apps / services like WhatApp, WeChat etc… the ones that don't normally let you configure multi-user accounts. We fathom this could be useful to a some people, especially those that keep their personal and work numbers separate, and would like to use them individually for messaging and other needs. Or it could be useful for those who just like to keep two different identities for reasons best known to them – we're not judging.
We were able to configure two WhatsApp accounts on the device easily, using a pair of SIMs inserted into it. The apps and messaging worked seamlessly, and we could even exchange messages between the two numbers on WhatsApp – could be useful just in case you're feeling lonely and feel like chatting with yourself, or wish yourself happy birthday if others fail to do so. In all seriousness though, the feature seems handy enough, but the real benefit is actually the ability to keep work and personal stuff segregated, plus the perception of better security that the private space offers.
Camera: one of the better ones in its class
Flash
: Dual-color LED Flash
Shooting is handled by a 13-meg primary camera, with a 5MP sensor facing the front for those all-important self portraits. The app layout is clean and simple, and if you hold the phone in portrait mode, you'll see a few modes listed at the bottom, along with an option to jump to the gallery, a shutter key and access to colour filters with live previews. The modes on offer include night, video, photo, beauty and pro, with the last one providing options to tweak settings like ISO, white balance, focus, saturation etc.
On top, you'll see the flash control, HDR mode, a toggle for the front cam and an overflow button that presents a few more shooting modes such as long exposure, panorama, GIF and refocus.
Access to camera settings is also provided here, and the capture options available include touch-to-shoot, quick capture (letting you shoot straight from standby by double-pressing the volume down key), and finger capture that requires a tap on the fingerprint scanner to shoot. As far as video capture is concerned, shooting is restricted to 1080p, and there's no option to shoot slo-mo or hyperlapse vidoes.
In terms of image quality, we'd say that the Max is one of better shooters in its segment, and more often than not, should please you with the pics it can shoot… provided you're not a stickler for the best. There are a few focus-related issues, but other than that, the Max can shoot nice images overall… with the ones shot in daylight looking sharp and detailed, and even the ones clicked in low light turning out usable. Despite this, the Max isn't really the best, and the similarly-priced OPPO F1 Plus (camera review) trumps it as far as shooting prowess is concerned. Do check out the detailed camera review for more info and a look at some camera samples. Here are some more shots from the Coolpad Max for your perusal.
Performance: a smooth road
CPU
: Quad core, 1.5 GHz + Quad cor…
Memory
: 64 GB + Up to 128 GB
SIM Slots
: Dual SIM , GSM+GSM
Horsepower is provided by a Snapdragon 617 processor which is married to 4 gigs of RAM. Overall, it's smooth going, with the phone handling day-to-day tasks and even intensive gaming well. There's a hint of lag on occasion, but we have a bigger problem in terms of heating issues. The handset can get noticeably warm during extended use, and the metal body doesn't help either.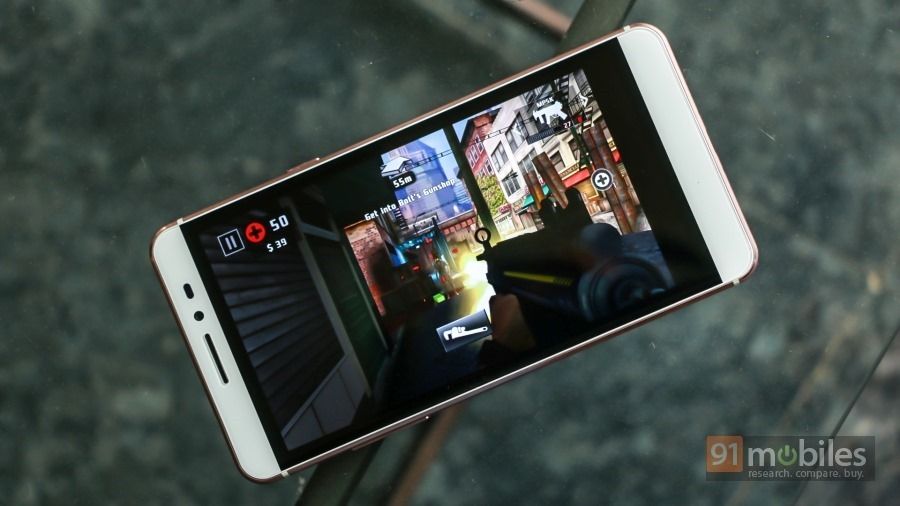 The connectivity options are standard, and apart from 4G, dual-band Wi-Fi and USB OTG, includes the standard stuff like Bluetooth and A-GPS. You won't find any frills like NFC or DLNA. The built in storage is generous, and out of 64GB, you get almost 52 gigs for your own use.
The 2,800mAh battery seemed a tad weak, considering most smartphones these days flaunt battery ratings of 3,000mAh or above. In daily usage, the Max was able to last us just about a day with medium use. Our video loop test ran for about 10 and a half hours, which matches the real-life results and indicates that the Max's battery is just about average in terms of the time between recharges.
Verdict
The Coolpad gets most things right, including stylish looks and a solid build, decent camera quality and some cool and useful software features. We wouldn't really count performance and battery life as its strong points though, considering those aspects are fine for daily use but don't really stand out.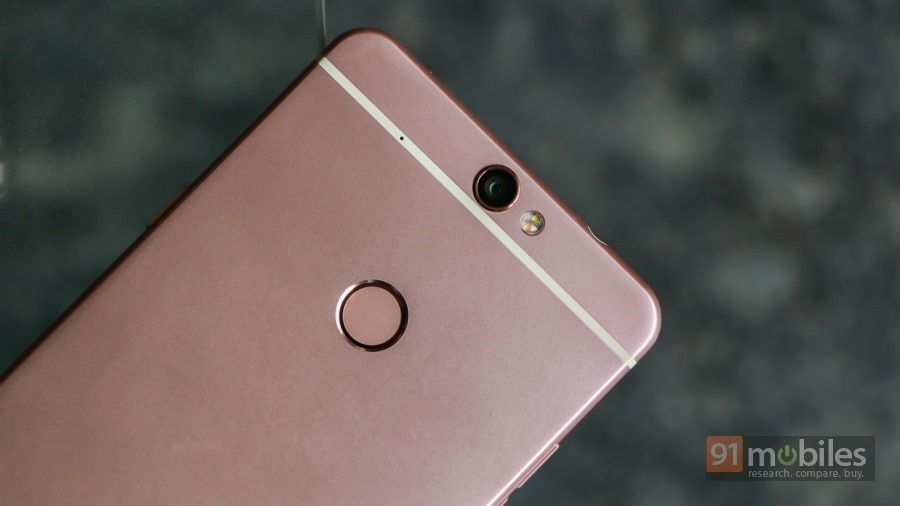 Of course, the dual account functionality is the key highlight, but we're not really sure if it holds mass appeal and seems useful for just a specific set of users. Given that the Coolpad Max is priced around the Rs 25k mark, it becomes tough to recommend it outright, since the OPPO F1 Plus seems like a better deal as it looks more stylish and offers a better set of shooters. The Lenovo Vibe X3 (first impressions) is another strong option to consider in this price range. And if you're fine with a slightly more compact option, the Snapdragon 820-loaded Xiaomi Mi 5 (review) is unbeatable at that price. In a nutshell, the Coolpad Max doesn't really look all that compelling unless you're enticed by its ability to let you use two WhatsApp accounts on a single phone or letting you keep two separate identities.
Editor's rating: 3 / 5
Pros
Stylish, iPhonesque looks
Solid build
Decent camera quality
Dual space feature could be useful for some
Cons
Overpriced for its specs
A few niggles with ambient light sensor
Heats up when stressed
Photos by Raj Rout
Competitors for Coolpad Max
| | | |
| --- | --- | --- |
| Coolpad Max | vs | Oppo F1 Plus |
| | | |
| --- | --- | --- |
| Coolpad Max | vs | Xiaomi Mi5 32GB |