"The Honor 4X is loaded phablet with support for 4G. Our review"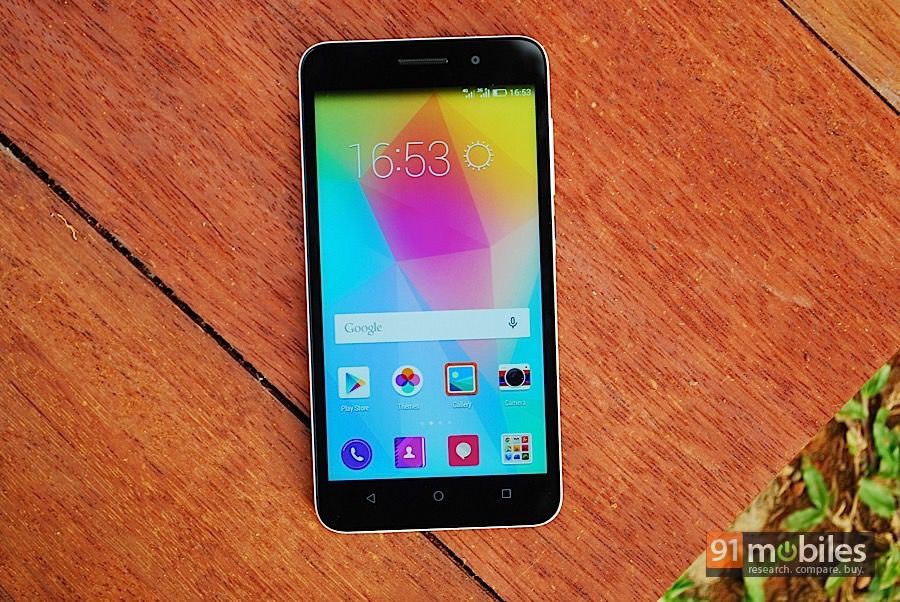 In September last year, the Indian market had been newly introduced to affordable flagships, a category birthed by the Xiaomi Mi 3. Even so, it had been a few months since the Mi 3 went on (and subsequently off) sale, and users in India were itching for a worthy alternative. The Honor 6 (review) was just that. With its full HD display, octa-core processor, 13MP/2MP cameras and metal frame, the Honor 6 was a steal at Rs 19,999. Fast forward to 2015, and Honor is preparing a fresh assault on the competition with its latest devices – the Honor 6 Plus (first impressions) and the Honor 4X. While the former is a beefed up variant of the Honor 6, the latter is a mid-range smartphone that's aimed at taking on the loaded affordable phablets that have flooded the market of late. At its price of Rs 10,499, the Honor 4X is competitively priced, and looks good on paper too. But can Honor replicate past success with this device? Read on to find out.
Specs At A Glance
5.5-inch, 1,280 x 1720 pixel display (267ppi)

1.2GHz quad-core Snapdragon 410 SoC

13-megapixel primary camera, 5MP front

8GB storage (expandable by 32GB)

4G, Wi-Fi, Bluetooth 4.o, A-GPS, GLONASS, Wi-Fi Direct, Wi-Fi Hotspot, USB 2.0

Android KitKat 4.4.4 with Emotion 3.0 UI

3,000mAh battery
Suave and svelte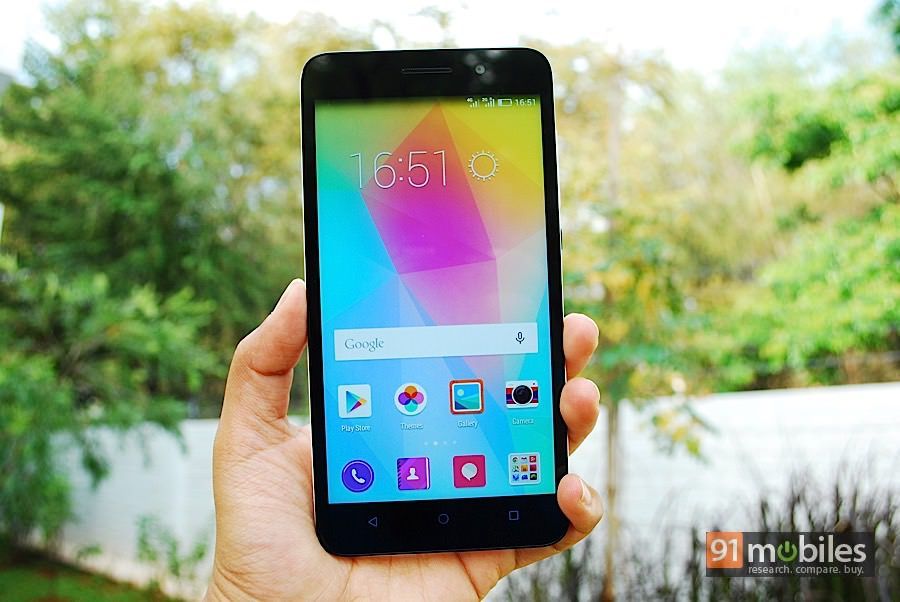 The Honor 4X isn't a premium smartphone like the Honor 6, but it's still a well-built device. The 5.5-inch display puts it on the larger side, but its 8.7mm waistline makes it comfortable to use single-handed. The top layer of the smartphone is black, and you can choose either a white or black hue for the back panel. Our review unit was dressed in white, but we much preferred the black version we saw at MWC.
In the front, you'll find a row of Android Lollipop-inspired capacitive Android buttons below the display. They're etched in silver, but aren't backlit. Above the screen is where the earpiece, front 5MP camera, sensors and notification LED are located. Moving over to the right is where you'll find the power button and volume rocker. The bottom edge is home to the micro-USB port, primary microphone and iPhone 6-inspired loudspeaker. The top is where the 3.5mm headphone jack and secondary microphone are located.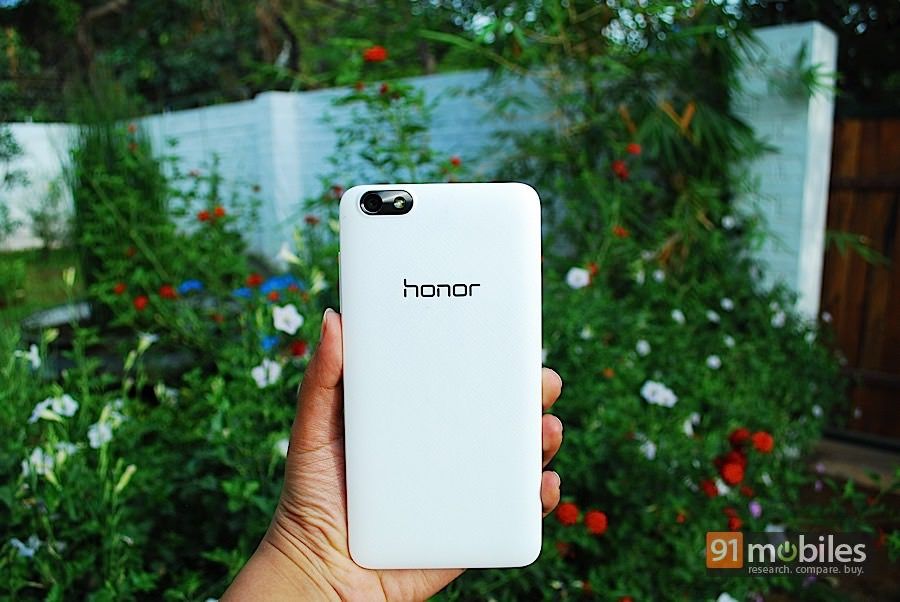 The back panel is actually a shell, extending over the sides to swallow the ports and buttons. It's made of matte plastic and features a subtle textured pattern which makes it grippier to hold. A small bump on top is where the primary 13MP camera and LED flash are situated. The etched Honor logo in the centre is the only evidence of branding on the smartphone. Opening up the back panel, you'll find dual micro-SIM card slots, the microSD card slot and the fixed 3,000mAh battery.
Generous display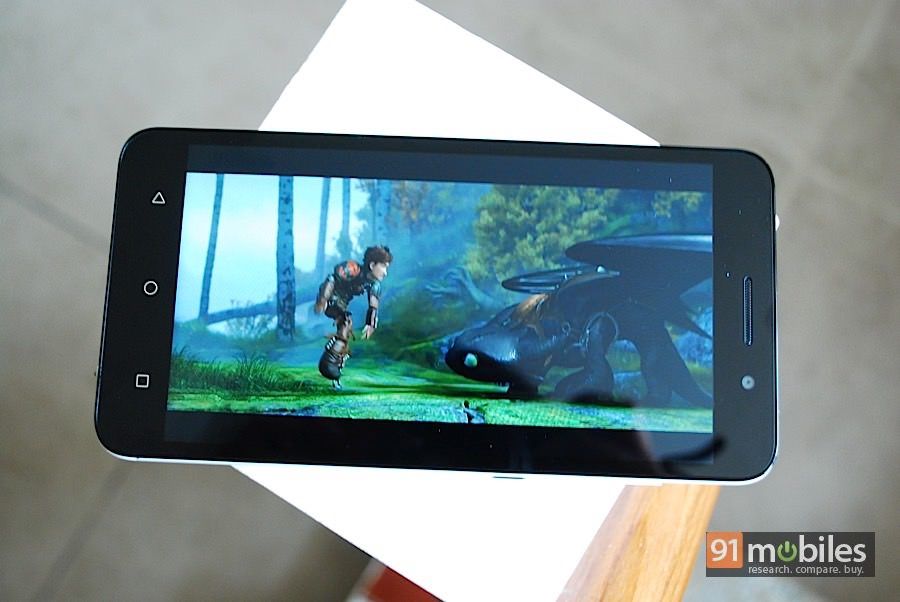 The 5.5-inch display on the Honor 4X gets 720p resolution, equating to a pixel density of 267ppi. The sharpness is on the lower side, but the brightness levels are good, making it legible even in sunlight. Colours are vibrant, but aren't oversaturated like those on AMOLED displays. In settings, you can tweak the colour temperature to your liking. The large size of the display makes it ideal for playing games and watching videos, and we had no complaints on its responsiveness either.
An Emotional take on KitKat


The Honor 4X runs Android 4.4.2 KitKat, and gets Huawei's Emotion 3.0 UI layered on top. We've already covered the latest version of Emotion UI in detail in our Honor 6 review, but we'll nevertheless go over the main points again.
Like Xiaomi's MIUI, Emotion UI too doesn't feature an app drawer, and all the apps are displayed on the various homescreens. There's a drop down notification bar which displays a timestamp next to new notifications, letting you swipe them away individually or delete them in one go. Swiping to the right will bring up the quick settings menu.
Themes seem to be a popular feature among Chinese brands, and you'll find the same on the Honor 4X. Like the Honor 6, you get a selection of six pre-installed themes, as well hundreds of others you can download from the theme store. For each theme, you can customise the screen lock style, lockscreen transition, lockscreen and homescreen wallpaper, icon style, and font, mixing and matching elements to your liking.
The Magazine Unlock feature, which displays a different wallpaper every time you unlock the phone, has filtered down to the Honor 4X as well. Most of the wallpapers are gorgeous, and you can customise the categories of photos that appear here. If you prefer not to have this feature, you can disable it in favour of a static lockscreen image. Swiping up from the bottom of the lockscreen gives you access to the Magazine Unlock settings, as well as shortcuts to the dialer, camera, torch and calculator. Among pre-loaded apps, bloatware has thankfully been kept to a minimum, with Kingsoft Office being the only third-party app we spotted. A Tools folder is where you'll find the weather, notepad, radio, recorder and other utility apps. There's also a mirror and magnifier app.
Among the native apps you'll find something called Phone Manager, which also happens to be one of our favourite EMUI features. It gives you access to several tools to help you maintain and boost the performance of your phone. The Phone Accelerator tool helps you free up memory and storage. Harassment Filter lets you block unwanted calls and messages, and add numbers to a blacklist. Power Saving lets you enable one of three power profiles – Ultra, Smart and Normal. It also scans for power hungry applications and lets you turn off background tasks. Traffic Manager lets you manage how much data apps are using, while Notification Manager lets you select which apps can send you push notifications. You'll also find App Lock and Do Not Disturb features here.
Going into settings, you'll find a Simple Home option which changes the homescreen into an easy-to-use interface with large icons, similar to Xiaomi's Lite Mode. There's a SIM card management section where you can assign a particular SIM for 4G, default data and default calls and messages. Unfortunately there's no way to rename SIM cards, and the phone numbers aren't displayed either, which can make it confusing.
Under the Smart Assistance section, you can enable motions like Flip to mute and Shake to rearrange. You can also turn on Cover screen (cover the screen to turn it off), Double touch (double tap to wake) and Draw (cold access apps by drawing corresponding letters). There's also One-hand UI, which does nothing except shrink the dialer and allow you to dock it to either the left or right of the screen. Lastly, there's Suspend Button, which is a floating button that you can expand to access back, home, recent tasks, screen lock and one-touch optimisation.
Average shooters


Photography is one of the most important features on any smartphone today, but not all manufacturers are able to get this right. One of the Honor 6's pain points was its camera, and it's unfortunate that the Honor 4X follows suit. Sure, the images are usable, both for personal use as well as social media, but they're not as good the snappers we've seen on rival phones, like the Xiaomi Redmi Note 4G and YU Yureka.
Like we mentioned earlier, the Honor 4X features a 5-megapixel front camera and a 13MP rear camera. The camera app features the shutter button on the right, flanked by a quick access icon to the gallery and filters. You can swipe through the viewfinder to toggle between Photo, Video and Beauty. The Beauty mode brings up a slider which you can adjust depending on the level of beautification you want. On the left of the viewfinder you'll find controls for the flash, camera toggle, and the various modes like Panorama, HDR, Audio Note, Best Photo, Watermark and All focus. In settings you can enable touch to capture, smile capture, object tracking, timer, ISO and white balance. You can also turn on Ultra Snapshot – one of the features Honor is actively promoting – which lets you double press volume down when the screen is locked to turn on the camera.
When it comes to image quality, the results were just about average. The camera can focus easily, but images display quite a bit of grain, and this gets more aggressive in low light. Landscape shots lack detail when zoomed in, and colours tend to appear washed out too. Selfies are usable but aren't the best we've seen. Here are some image samples from the Honor 4X's primary camera.
Smooth Sailing



Ticking at the Honor 4X's core is a 64-bit quad-core Snapdragon 410 processor clocked at 1.2GHz, paired with 2GB of RAM. The Honor 4X unit we used at MWC was powered by Huawei's own octa-core Kirin 620 processor, but the reason Honor has used a Qualcomm chipset for India is so that it can support the country's LTE bands. As far as day-to-day performance is concerned, the phone able to handle multi-tasking without any hiccups. We also tested several games on it, including Subway Surfers, Zombie Highway 2 and our favourite, Riptide GP2, all of which played without any visible slowdown or lags. Unfortunately, Emotion UI 3.0 is slightly sluggish, which doesn't make the 4x seem as zippy as the Redmi Note 4G. Currently, the Honor 4X runs Android KitKat, but when an upgrade to the 64-bit compatible Lollipop is rolled out, it should technically improve performance further.
The 3,000mAh battery is one of the Honor 4X's best features, easily lasting us until the end of the day with heavy use, with around 30 percent to spare . If you're conservative with your usage, you can stretch it to 36 hours. In our video loop battery drain test the phone lasted for just under 12 hours, which is an impressive result. The Honor 4X packs in 8GB of onboard storage, out of which 3.86GB is user available on a fresh reboot. This should be enough to install apps and games, and you can add an additional 32GB via the microSD card as well.
One of the most important features of the Honor 4X is its 4G support, and it doesn't disappoint here, supporting both India's Band 40 and Band 3 networks. The fact that it supports 4G on both SIMs as well is an added bonus. We tested it on Airtel's 4G network in Banglalore, and apart from the patchy network (that's Airtel's doing), it works fine. We did have one complaint in this area though. Despite assigning a default SIM for calls and texts, every time we made an outgoing call, the phone would continue to ask us which SIM we wanted to use. This is of course an issue with EMUI, and we hope it gets resolved in a future update.
Verdict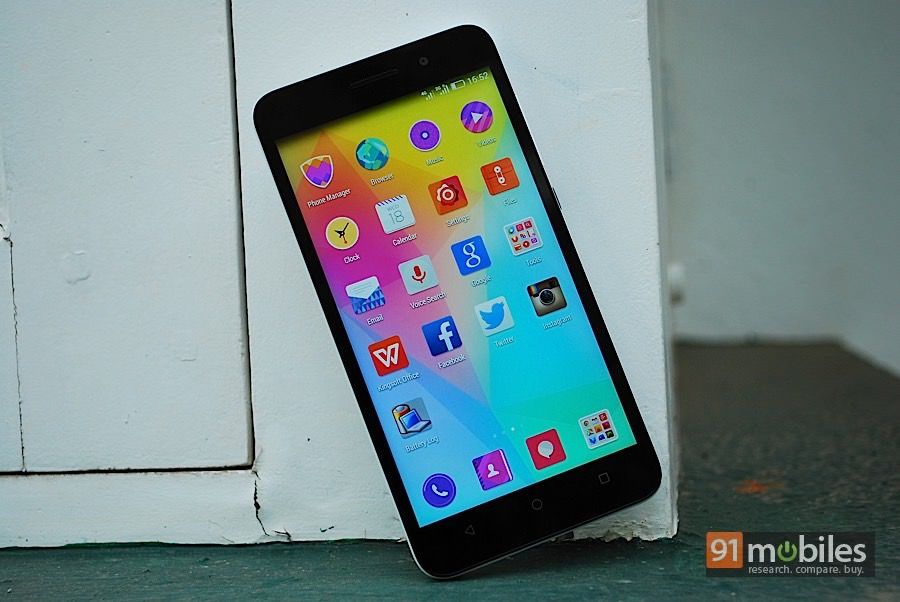 Let's get one thing straight – the Honor 4X isn't a gamechanger like the Honor 6. It falls into that very murky category between budget and mid-range, which is somewhere in the range of Rs 10,000 – Rs 15,000. In that price band, there are two very dangerous competitors for the Honor 4X – the Xiaomi Redmi Note 4G and YU Yureka. While the Redmi Note 4G (review) outclasses the Honor 4X with its better cameras, clearer display and slightly cheaper price, the Honor 4X has the advantage of being a dual-SIM device, and supporting 4G on both slots. The YU Yureka (review) is a tougher competitor, also supporting 4G on both SIMs, and being significantly cheaper at Rs 8,999. It's tough to pick a favourite among the three, but given that the Honor 4X is a capable, value-for-money smartphone, we can't see any reason not to recommend it.


Editor's choice: 8/10
Price: Rs 10,499
Pros:
Good build quality
Reliable performance
Excellent battery life
Supports 4G on both SIMs
Cons
Disappointing cameras
Emotion UI can be overwhelming for some
Competitors for Huawei Honor 4X
| | | |
| --- | --- | --- |
| Huawei Honor 4X | vs | Lenovo A7000 |
| | | |
| --- | --- | --- |
| Huawei Honor 4X | vs | Asus Zenfone 2 |