"The Yureka from YU stands out as a very compelling buy"
The ever-changing market dynamics, user behaviour, competitive landscape, and emergence of new technologies are some of the things electronics brands and companies have to contend with on a regular basis to keep themselves relevant. Companies need to stay on their feet and keep themselves in tune with the rapidly-evolving world around them, and that's exactly what Micromax is trying with its new brand dubbed YU. In the early days, Micromax was able to gain market share through its feature-rich devices, when most other international brands were trying to fathom what users wanted in the budget segments. This was the feature phone era though, but Micromax was also able to transition to the smartphone world with compelling options – the Canvas HD A116 is the device that comes to mind. This smartphone was one of the most popular from the brand when it came out and continued to rule the charts for a fairly long time. However, there were quite a few other Micromax models that were also quite popular and compelling. In fact, the Canvas Knight was adjudged the Best Indian phone of the year 2014 in the 91mobiles awards 2014. Micromax also had Hollywood actor Hugh Jackman as its brand ambassador and started its international operations by foraying into the Russian market last year.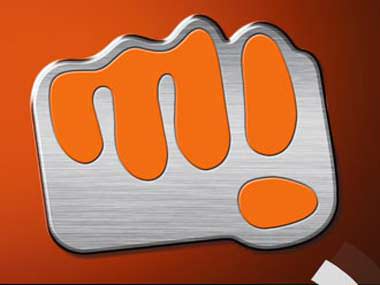 However, 2014 was also a year when the smartphone market in India went through a big upheaval, with brands like Motorola, Xiaomi and ASUS taking over the affordable segment in a big way and starting a new trend of online-only sales. More specifically, phones like the Moto G, Moto E, Xiaomi Mi 3, Xiaomi Redmi 1s and the ZenFone range from ASUS took over the hearts and minds of consumers in a way that was unimaginable earlier. We believe that this, combined with many other changes taking place in the smartphone world is what prompted Micromax to think of a new strategy, and clearly, it made sense to do it through a totally new brand. YU, which stands for 'you' the user, will only be selling its devices online, aiming to target what the brand calls 'new-age audiences'. It also went ahead and joined hands with Cyanogen to power its devices – another critical pillar adding to the lure, and also highlighting how important the software side of things are in this sector. The exclusive partnership put OnePlus' Indian launch plans in jeopardy, since its only smartphone, the One is also powered by the same firmware and eventually resulted in a ban on the sales of the invite-only OnePlus One.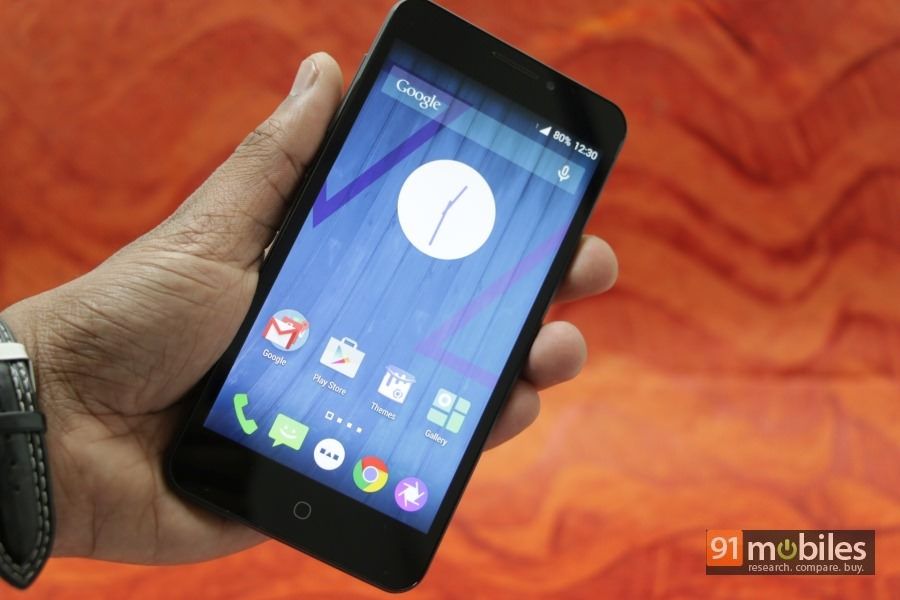 YU's debut vehicle is the Yureka (first impressions | FAQs), a fairly loaded device that, on paper, looks like one of the best options priced south of Rs 10,000. Unveiled in December and going on sale exclusively via Amazon on January 13th, the Yureka impresses with its specs and the customisation options that the Cynaogen OS brings. But how is it to use in real life, and is it really the best you can buy if you don't want to spend a bomb. Let's find out.
Specs at a glance
5.5-inch, 1,280 x 720 pixel IPS display (267ppi)
1.5GHz octa-core Qualcomm Snapdragon 615 processor
2GB RAM
13-megapixel primary camera, 5MP front
16GB storage (expandable by 32GB)
Dual-SIM, 4G, Wi-Fi 802.11, Bluetooth 4.0, micro-USB 2.0, USB OTG, GPS
Cyanogen OS v11 (based on Android 4.4.4 KitKat)
2,500mAh battery
Ho-hum design but still better than most


While the OnePlus One users get a sandstone finish (on the 64GB model anyway), the Yureka offers what the vendor calls a 'moonstone' finish. Obviously a moniker meant to go head-on against OnePlus' offering, it refers to the matte grey rear that's shod from plastic and looks decent. By that, we mean it's better than most other options in this price range, even though you probably won't turn any heads with it. It's also fairly good in terms of keeping fingerprints and smudges at bay, and the overall build quality seems solid, without the plasticky feel.
The phablet is a tad large, but not too chunky. The front is done up in black, and apart from the screen, holds the front camera, earpiece, sensors and notification LED up top, with three backlit capacitive keys below. The home key is marked with a circular shape, and is visible even with the backlight off, while the other two keys that flank it on either side – menu and back – are hidden inside the black finish and only visible when the backlight comes on.
The rear holds the lens for the primary camera and a flash, with a large YU logo in below placed lower. Close to the bottom, you'll find a speaker grille, and we found that the sound was quite muffled when the device was lying flat on a table.
A metallic volume rocker is on the left, with the power key placed on the right. The top is where the 3.5mm audio socket is, while the bottom is home to a micro-USB port, which is placed off-centre. Opening the rear reveals the removable battery, a pair of micro-SIM slots and a microSD card slot.
The good display displays the goods


The 5.5-inch display bears a resolution of 1,280 x 720 pixels, and the pixel density works out to be 267 ppi. It's layered with Corning Gorilla Glass 3 for protection and an oleophobic coating to keep fingerprints at bay. In terms of capabilities, we didn't really have any complaints with it – the colours look vibrant, while the viewing angles and sunlight legibility are good. It may not be the sharpest we've seen, and screens of this size obviously look better with higher resolutions but one look at the sticker price is enough to know that it hardly gets any better at this range.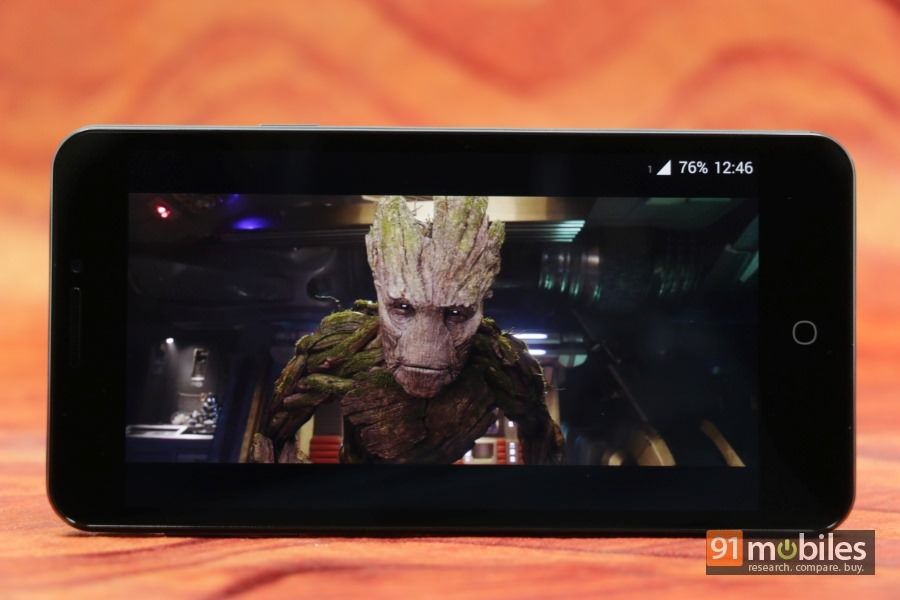 Touch responsiveness is great, and you can also choose to enable double-tap-to-wake for added convenience. What's more, there's even an option of double-tap-to-sleep, but this only works if you tap on the status bar on top.
Cyanogen OS is the soul


Pretty much all Chinese smartphone brands selling their devices in India offer custom skins or ROMs – just take a look at phones from Xiaomi, Lenovo, Huawei, OPPO, or ZTE. HTC's Sense UI, Samsung's TouchWiz and ASUS' ZenUI are also big points of differentiation, but so far, Indian brands haven't paid much attention to the software side of things. With the exception of XOLO which, with its HIVE UI, is offering a theme-able community-driven platform to its users, most other Indian brands selling Android devices offer near-stock interfaces. By tying up with Cyanogen to power its devices, YU has made a brilliant move. Just in case you haven't heard of Cyanogen OS, it's a very well-known custom firmware among geeks and power users in the Android community, and offers ROMs that can be flashed on a variety of different smartphone models. This isn't something that regular users tend to do though, so we'll forgive you if you don't know all about it. On a side note, the OnePlus One also runs Cyanogen OS, and that was the bone of contention that led to the court case, since YU's partnership with Cyanogen gives it exclusive rights to the platform in the country. On the Yureka, you get Cyanogen OS v11 with Android Kitkat 4.4.4 as the base, and an update to a build that uses 5.0 Lollipop should be coming sometime in the near future.
In essence, the Cyanogen OS offers the best of both worlds. At first glance, it looks like the standard stock Android interface, but jump inside the settings and you'll find a slew of options to tweak and customise both the look and feel as well as the behaviour. We won't go into the full lowdown, since our OnePlus One review has the details already and the options and features available on the two devices are very similar.
In short though, there's support for downloadable themes that can be downloaded via the Play Store – with both free and paid options available. Other customisation options abound too, as you can change the sequence and visibility of the quick settings toggles, and customise the lock screen, the status bar and notification drawer.
One of our favourite Cyanogen features is the ability to enable soft navigation keys and even choose their layout and add more available options to the mix as per your preferences. Do note that this reduces the overall screen real estate by a little bit, since the bottom of the screen is taken up by the virtual keys.
The tagline that YU has chosen is 'Yu Play God', and it works only because of the flexibility offered by the Cyanogen platform. When YU says you can play God, its referring to the fact that you have immense control over your device – it terms of the personalisation options and the tweaks on offer. Further, YU is also allowing you to root the device without the risk of voiding warranty, just in case you're up for some more shenanigans on your device.
The shooter does its job


The primary snapper on the Yureka boasts impressive credentials like a Sony IMX135 CMOS sensor, f/2.1 aperture, and 5P Largan Blue Lens architecture, while the front shooter offers a selfie-friendly resolution of 5-megapixels. The Cyanogen camera app provides the UI, and going by the overall simplistic theme, hides a fair share of features under a minimalistic interface.
You can simply swipe up or down on the viewfinder screen to select presets and filters, while the settings gives you access to other tweaks and controls like choosing the ISO, white balance, exposure etc, apart from the image resolution and quality. The video capturing options include slo-mo at 60 fps and a time lapse option as well. One strange thing we encountered was that while you can shoot 4:3 images in high resolutions, you'll need to choose a resolution as low as 2.1-megapixels in case you want widescreen (16:9) shots.
Coming to the all-important image quality, the Yureka can shoot pretty good ones as long as the lighting is good, but falters in low light. Daylight shots and close-ups turn out well for the most part, while the HDR mode does its job too. Pictures clicked in low light though, are quire soft and grainy. We have more details on the image quality of the Yureka's shooters in its camera review, and here are a few sample shots again for you to take a quick look.
Runs, not crawls


Inside the Yureka sits a 64-bit octa-core Snapdragon 615 chip clocked at 1.5GHz, working in tandem with 2 gigs of RAM. The 64-bit capabilities of the hardware don't really mean much as this point though, since the Android KitKat base doesn't support it. Google added support for 64-bit architecture in Android 5.0 Lollipop, and once the Yureka gets the Cyanogen update for the latest Android version and the app ecosystem also embraces 64-bit, the device should be ready to offer all the advantages boasted by the new technology.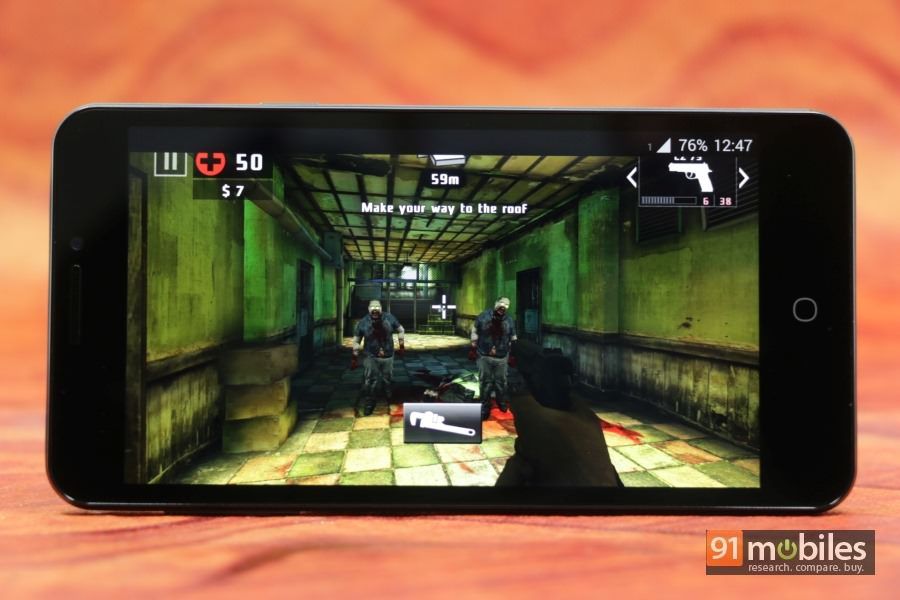 It's no wimp even now though, as we found out in our usage. The overall operation is quite smooth and there are hardly any hiccups in day-to-day usage. Even graphics-heavy games run quite smoothly, while we didn't find any lag with multitasking too.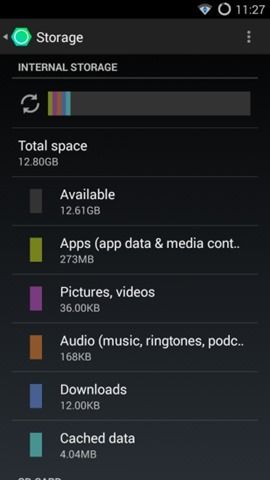 From the internal 16GB storage, you get about 12.5GB to use for apps, media and personal data. You can add more storage using the microSD slot – cards of up to 32GB capacity are supported. There's also the option of connecting flash drives, thanks to the USB OTG support. As one of its highlights, the Yureka also supports Indian 4G bands, making it one of the most affordable smartphones in the country to feature this next-gen connectivity standard. While we didn't get to test this out properly due to the lack of 4G cellular networks in our city, the standard is expected to be more widely available this year. So with the Yureka, your purchase should be future proof. The other connectivity options on offer are fairly standard, and cover Wi-Fi, Bluetooth 4.0, A-GPS and Cast Screen.
The 2,500mAh battery may sound a tad weak in terms of rating, but it delivers very good battery life. The device lasted 10 and a half hours in our battery drain test, and even in real life, can last a full working day easily with moderate to heavy use.
Verdict


Let's get straight to the point here – the YU Yureka is an extremely compelling buy for Rs 8,999 and everything it offers. The Cyanogen platform definitely adds to the pull factor, offering a minimalist, near-stock UI along with a slew of options if you want to personalise your device and tinker around with various settings to see what works best for you. Even otherwise, it's a very capable device with smooth performance, good battery life and a reasonable camera. Overall, we think it should be a better buy than its closest rival, the Xiaomi Redmi Note 4G, mainly because the latter is priced marginally higher and is a single-SIM device. While Xiaomi's MIUI is also a very feature-rich platform, and can easily take on Cyanogen OS for what it offers, the Redmi Note 4G also loses out since it's a bulkier device, offers 8GB of internal storage and is powered by a previous-generation quad-core processor… against the Yureka's 16GB storage and 64-bit octa-core chip respectively.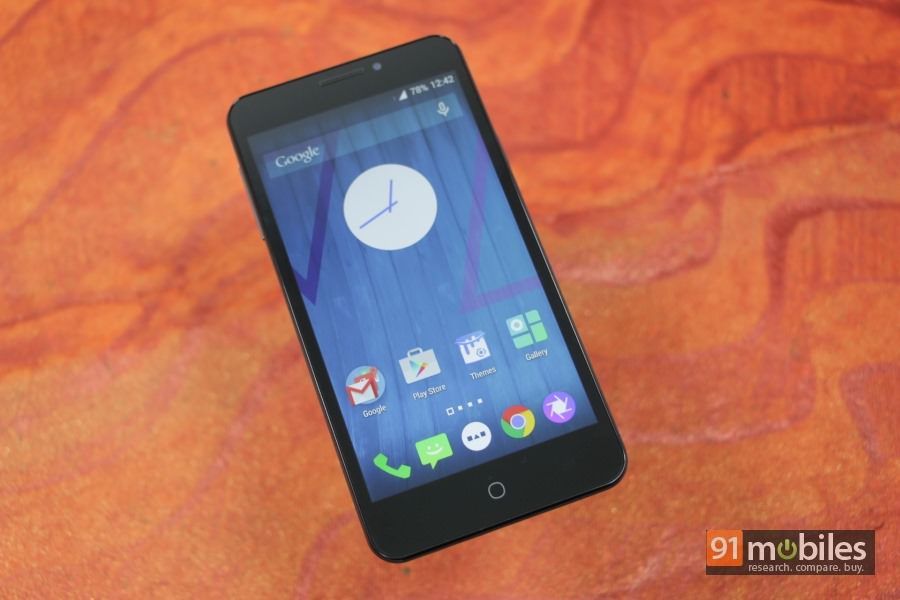 Disappointingly, YU has chosen to take the flash sales route to sell the Yureka, and only 10,000 units will be available to buy in the first lot. With all the hype around the device even before its launch, it's a given that you'll find it difficult to get your hands on one if you're interested to buy, and those 10,000 handsets will sell out in the blink of an eye. We're not sure if YU genuinely has a production crunch or whether the brand is taking this route to build hype around the new device, but it certainly doesn't bode well for interested buyers. Hopefully, there will be more units to buy in the upcoming flash sales or even better, the company might just make the device available to purchase directly in the time to come. All we can do is hope, but if you've registered for the sale today… you should be logging into Amazon now and getting ready to play 'fastest fingers first.
Price: Rs 8,999
Editor's rating: 9 / 10
Pros
Good build
Cyanogen OS offers a range of tweaking options
Smooth performance
Good battery life
Cons
The camera can't churn out usable shots low light
Limited number of units available
Photos by Raj Rout
Competitors for Yu Yureka
| | | |
| --- | --- | --- |
| Yu Yureka | vs | Xiaomi Redmi Note 4G |
| | | |
| --- | --- | --- |
| Yu Yureka | vs | Lenovo A7000 |