"Honor Vision and Honor Smart Screen names have been trademarked by the company in China, likely the names of the upcoming smart TVs"
We reported a couple of days ago that Honor CEO Zhao Ming had teased a number of new products on his social media handle ahead of the Honor 9X launch on July 23rd. Amongst them was an alleged Honor TV as well. Now, we've come across a number of trademarks filed with the China Trademark Office (CTMO) that have been applied, likely for the upcoming Honor smart TVs. Earlier reports had hinted that the Honor TVs would be the first and parent Huawei will release its television later in the year.
Coming to the trademark applications, there are two worth mentioning – Honor Vision and Honor Smart Screen. The inclusion of "Smart" is a clear sign that the upcoming Honor TVs will not be just your traditional entertainment boxes but one with smarter applications that we expect from smart TVs these days. The trademark registration dates are all different but the latest one is from May 2019. It could also mean that Honor has still yet to decide on the final name of the product. Previous reports have suggested that the Chinese brand will be taking the lead in debuting its TV line and it will be in the more affordable segment, while Huawei's TVs will be more of a premium nature tipped to offer 4K and 8K resolution, with 5G chip integration for Internet content. Other than that, other details about the Honor TV remain in the dark.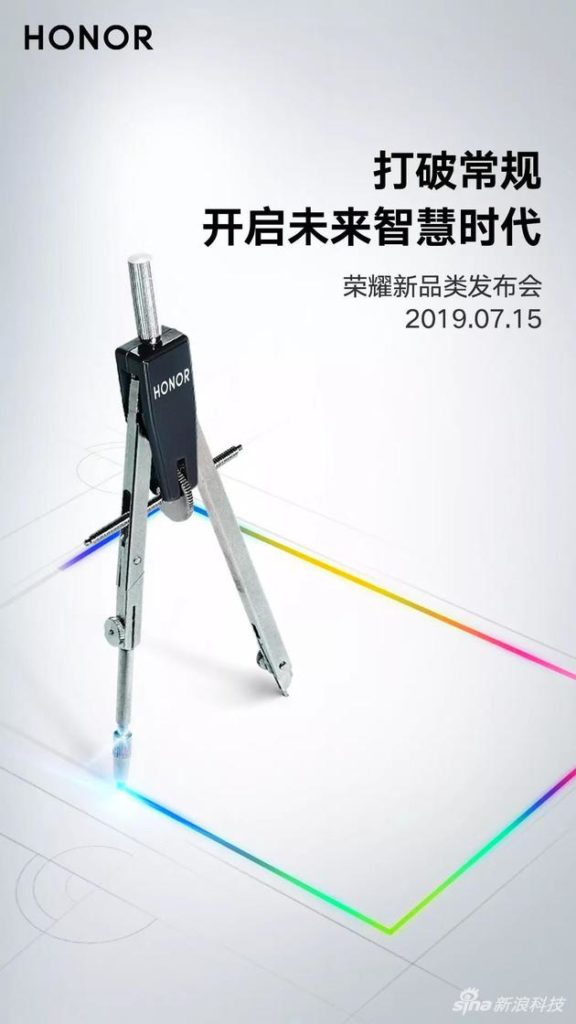 With respect to its launch date, Honor had shared a mysterious teaser yesterday on its official channels, hinting a new category. It shows a compass on a plain white paper drawing a rectangle, not a square. Now, although this does imply that rules and boundaries will be broken with the new category, there's nothing to suggest it is a TV. Yet, speculation is rife that we could see the Honor TV series or at least hear something related to it on July 15th.