Ration card, issued by the state government, helps you get subsidised food grain from the Public Distribution System (PDS) under the National Food Security Act (NFSA). Additionally, it acts as ID proof to apply for a Domicile certificate, Birth certificate, and Voter ID card, among other things. If you haven't applied for a ration card yet, here is a comprehensive guide that includes the list of required documents and details about the One Nation One Ration Card scheme. Check it out:
How to apply for a One Nation One Ration Card online
Sign up
Hover over the Sign in/Register option at the top right corner. Select Public Login.
On the next page, you have a Common Registration Facility. Click on 'New User! Sign up here'.
Fill in all the details asked in the following registration page.
Ensure you choose a unique combination of alphabets and numbers for the Login ID option. You can check if that particular Login ID is available by clicking on Check User. If available, this will show a green tick next to your filled-in iD.
Likewise, choose a unique password and confirm it once again.
Fill in the address columns as it is given on your ID proof like an Aadhaar Card. In the PIN section, you have to enter the numbers on the back of the Aadhaar Card.
Enter the captcha code correctly.
Tick both terms and conditions boxes at the bottom.
Click on Submit and then on the OK button.
Enter the OTP received on your registered phone into the box that appears on the screen. Click Submit OTP and then the OK button.
Login
Once you do that, you have to log in. For that, go back to the home screen and click on Sign in/Register option > Public Login > Common Registration Facility and login with the Aadhaar card option.
Enter the captcha code and OTP you receive on your phone. Upon entering them, you will be logged in.
Within the NFSA portal, click on the Common Registration Facility option on the left side and select New Registration.
Select your State and hit Submit.
You will see a big form of sorts. Select the Scheme in which you want to apply the new ration card. Choose Ration Card in Beneficiary type.

Fill in the rest of the columns. In most, refer to the format used on your Aadhaar Card.
Hit Save and Continue when you think everything's been filled.
Similarly, enter Address details, Bank Account details, etc. Every time you complete filling a sheet, hit Save and Continue.
Add other family members
Once you have filled in your details, repeat the steps for all other family members by clicking Add member option on the right side.
In one of the following tabs, you will have to upload your ID proof document as well as address proof document.
In the second-last tab, you will be asked if the household has a computer and mobile phone. Answer it. Hit Save and Continue.
On the final tab, choose the nearest Ration Card shop from the drop-down menu.
Your application will be submitted and you just have to save the reference number on screen. Note it down, take a screenshot or create a PDF copy of the page.
You can check the Registration Status using this reference number by going to the Common Registration Facility option on the sidebar.
When your application is approved, you can download the Ration Card by going to the 'Get RC Details' option within the Common Registration Facility option on the sidebar.
How to apply One Nation One Ration card
The Union Government also launched the Mera Ration app for the One Card One Ration scheme. The app allows users to check what they are entitled to, locate nearby ration shops etc.
The process to apply for a 1 Nation 1 Ration card online is the same as above.
How to get ration under One Nation One Ration Card scheme
All Indian citizens can register themselves on the Mera Ration app to get food grains at subsidised prices under this One Nation One Ration scheme. This app is available only on Android for now.
Open the Mera Ration app and on the main screen
Tap on Registration.
Then enter your ration card number
Hit Submit.
The app will show you the Ration Card details including every family member in your household.
You can mark which family members have migrated and update their new State, District, Migration Period, Mobile Number, and Migration Remarks.
One Nation One Ration card is the government of India's initiative for migrant workers or anyone who stays away from their home state. Through this scheme, beneficiaries can claim their rations anywhere in the country. The One Nation One Ration card has been implemented across India in 32 states so far.
How to apply for E-Ration Card
The process of creating an e-ration card differs from state to state. For the purpose of this article, I'll be taking Delhi as an example since Delhi was the first one to introduce this facility.
Enter the details like your Ration Card number, the Name of the Head of the family, Registered Mobile Number, etc.
Enter the captcha code.
Click on the continue button.
The details would be verified by PDS and then you'll see your E-Ration Card. Download/Save it.
Smart Ration Card is also called Digitial Ration Card or E-Ration Card. It allows the current ration cardholders to know information regarding ration goods through the EPDS (Electronic Public Distribution System) platform.
Your Registered Mobile Number and Aadhaar Card must be linked to your Ration Card. The authorities will process all your documents and the notification will appear once your ration card is successfully linked to the Aadhaar cards.
Eligibility Criteria for various Ration Card types
Most state governments in India put people into the following categories depending on their income and other parameters. These parameters could differ from state to state:
APL ration cards (Above Poverty Line)
This will be in white colour and hence also called White Card. The annual income of the household has to be equal to or above Rs 1,00,000.
They are entitled to 5 kg of rice if it's a single-member household or 10 kg of rice if it's a larger family household. This will be at Rs 15/Kg.
If the annual income of the household ranges between Rs 15,000 and Rs 1,00,000, then they get Orange Cards.
BPL ration cards (Below Poverty Line)
Similarly, BPL cardholders are poorer than APL users. That is the annual income of the household falls below Rs 15,000. The colour of the card would be Yellow.
They can get 10 kg to 20 kg of grains at 50% cost.
AAY ration cards (Antyodaya Anna Yojana)
AAY users are poorer than BPL cardholders. They are eligible for 35kg of grains.
PHH ration cards (Priority Household)
Households that are poorer than AAY and the householder is a transgender person/ more than 40 percent disabled/ belongs to primitive tribal groups/ has a shelter-less household/a widow pension holder/ a destitute living on alms.
PHH cardholders are eligible for 5 kgs of food grains per person per month at a subsidised price of Rs 3/kg of rice, Rs 2/kg of wheat and Rs 1/kg of grains.
The ration card list is reviewed periodically to remove ineligible households from a respective category.
Documents required to apply for ration card
Aadhaar card

Mobile number

Passport-size photograph of family members who reside in your house

PAN card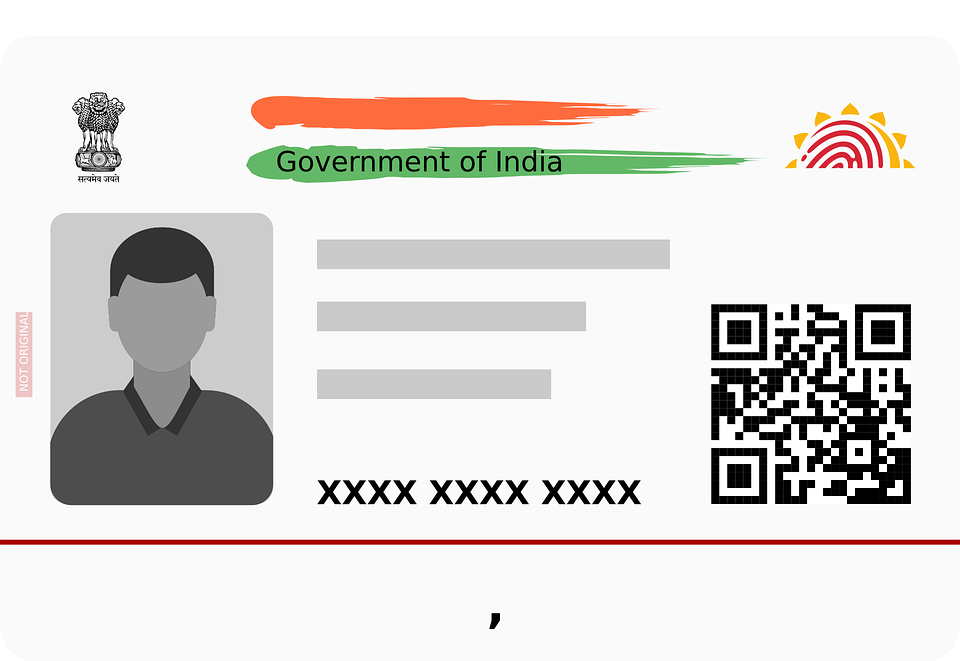 Previous electricity bills

Your income certificates

Caste/category certificate (if any)

Bank passbook and a photocopy of the first page of your passbook.

Details of your gas connection
FAQs
Are there any fees associated with applying for a ration card online?
Yes, there can be a basic minimum fee of Rs 5 to 15 or even more, depending on the state you are applying in.
How long does it take to receive a ration card after applying online?
It could take anywhere between 2 to 4 weeks for the ration card to get dispatched from the issuing authority.
What should I do if my ration card application is rejected?
You will have to do the process again including resubmitting all the required documents.
Is it possible to transfer a ration card from one state to another?
Since there are different portals for different states, the online transfer of ration cards is not possible. You can, however, go to the nearest Food Office in your area and submit a written application for the transfer, along with proof of new address and application fee.