"According to sources, the Huawei Mate X has assumed production flow, despite initial challenges with the foldable screen."
Huawei Mate X, the foldable smartphone from the Chinese electronics giant, is reportedly ready for its commercial launch, according to a report by Sina Technology citing sources. As per various sources, the Huawei Mate X has finally cleared multiple production hurdles to finally reach a stable production stage, which is no mean feat considering how difficult it is to build the foldable screen. Nevertheless, Huawei is said to have achieved its desired level of ruggedness finally, and with that, the device is seemingly set to be commercially unveiled by the end of October 2019, i.e this month itself.
Initially unveiled at the 2019 Mobile World Congress, the Huawei Mate X was at one point vying for the coveted position of becoming the first mainstream foldable smartphone from a notable company. While the Royole Flexpai took the spot of the first ever production model for a foldable smartphone, the Huawei Mate X was in a considerably advantageous position in light of the Samsung Galaxy Fold's issues with durability of the display, after reports surfaced of reviewers' devices ending up with cracked displays.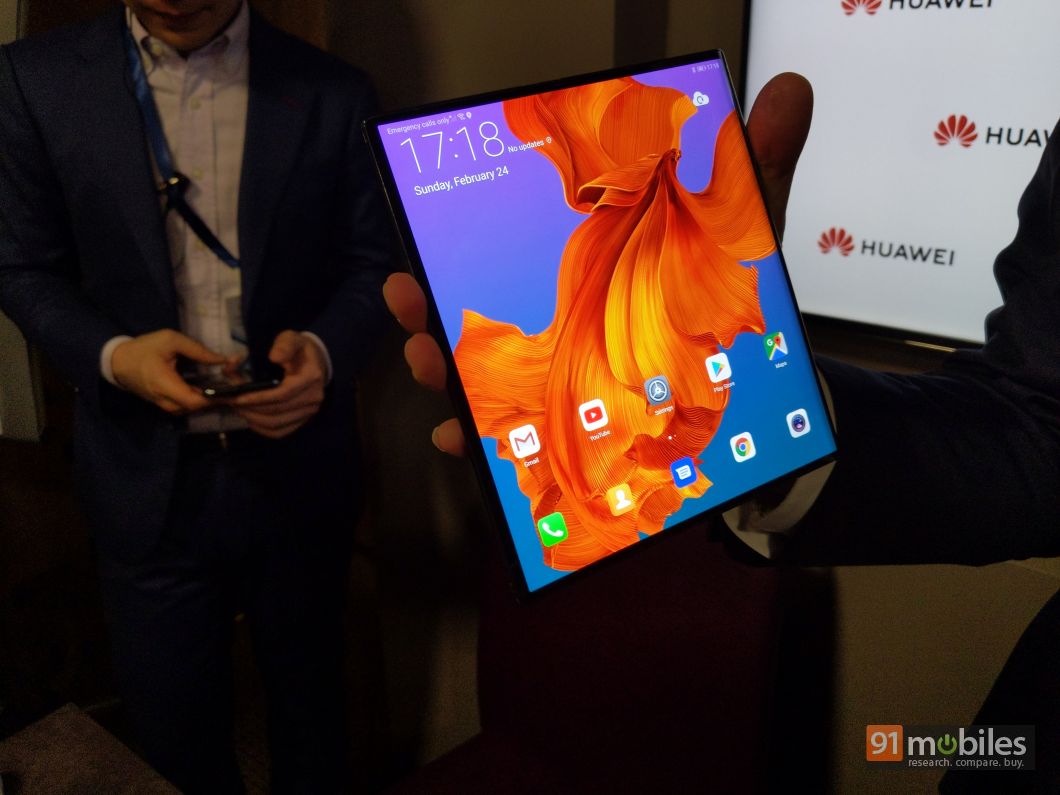 However, instead of expediting the production process, Huawei too went back to the drawing board in order to strengthen the bearings of its display, and in turn, avoid any possible controversies. Huawei has already been embroiled in a long-drawn trade and privacy war with the USA, which may have also been one of the causing factors behind the delay. The Huawei Mate X notably works in the opposite manner, in comparison to the Samsung Galaxy Fold — featuring an outward folding screen instead of one that folds inward.
Nevertheless, if Huawei launches the Mate X this month, potential customers may expect a price tag similar to the $2,250 (~Rs 1,60,000) tag that it was unveiled with. This would also put it in a similar market position as the Samsung Galaxy Fold, which has seen a reasonably decent market reaction so far by virtue of its sheer novelty.