"The Lenovo A6000 Plus is taking the budget smartphone space by storm. Our review"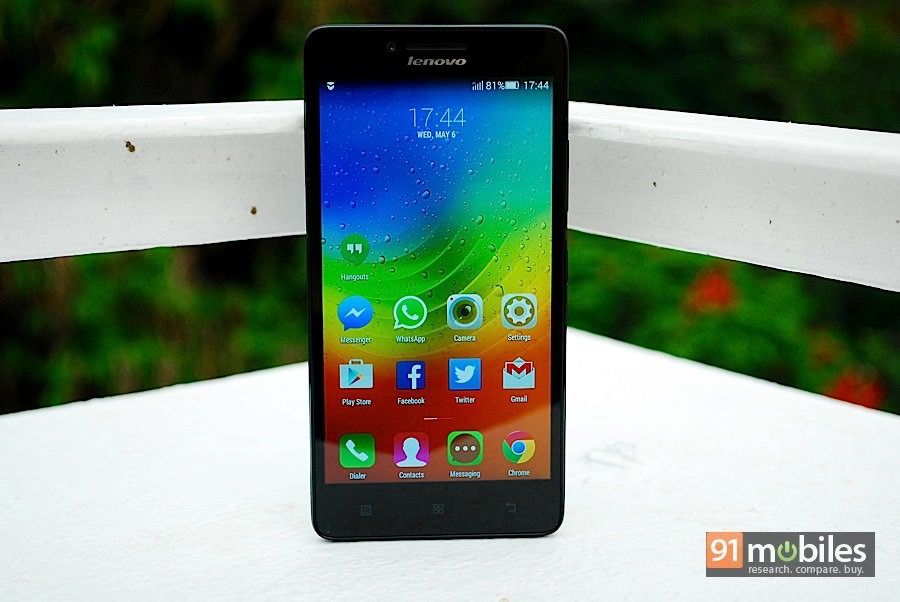 For a company that's still a relative newbie in the Indian smartphone scene, Lenovo's done a remarkable job over the last one year. Following the success of the Vibe Z2 Pro (review) and Vibe X2 (review) last year, it's now focussing on the lucrative budget segment. It started with the compact A6000 (unboxing | first impressions), designed to give the likes of the Redmi 2 a tough time. Following suit was the A7000 (first impressions), an affordable phablet that was the world's first to feature Dolby ATMOS Sound technology. And just a few months after that, Lenovo launched the A6000 Plus (FAQs), a more powerful variant of the A6000 with 2GB of RAM and 16GB of storage. Apart from attractive specs and pricing, Lenovo's budget lineup also comes with support for Indian 4G networks, a feature which has become a hot selling point these days.
Out of the three smartphones, the A6000 Plus is the one that has garnered the most interest, having already sold out 100,000 units in just 15 minutes in its first flash sale. But does it live up to the hype? Find out in our review.
Specs At A Glance
5-inch, 1,280 x 720 pixel display (294ppi)
1.2GHz quad-core Snapdragon 410 SoC
2GB RAM
8-megapixel primary camera, 2MP front
16GB internal storage, expandable up to 32GB
4G, Dual-SIM, Wi-Fi, Wi-Fi Hotspot, Bluetooth 4.0, A-GPS, USB 2.0
Android 4.4.4 KitKat with Vibe UI 2.0
2,300mAh battery
FM radio

The A6000's twin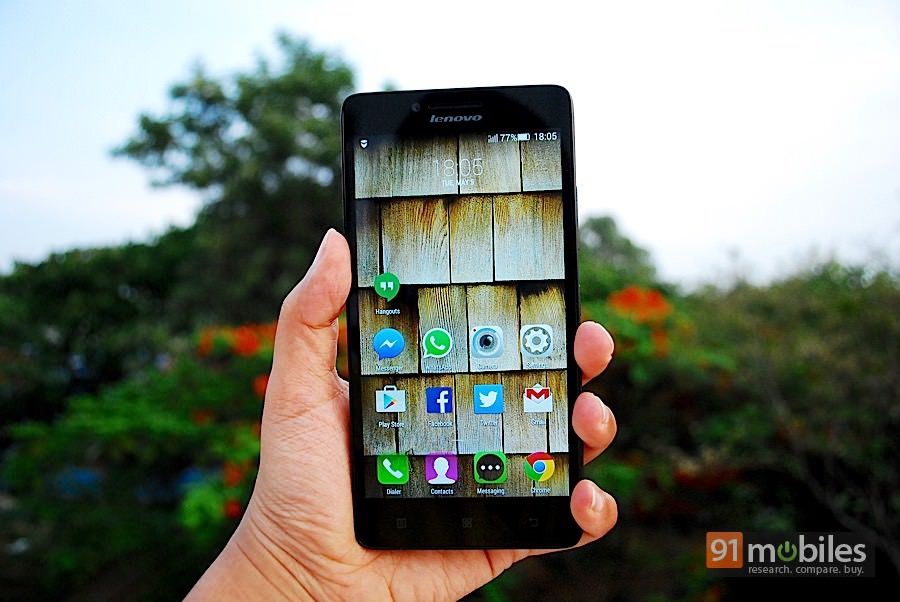 Comparing the A6000 Plus to the A6000, you'd be hard pressed to tell them apart. While the innards have been slightly modified, Lenovo hasn't tampered with the build and design. The A6000 Plus is a compact device, measuring 8.2mm around the waist and weighing in at just 128g. Thanks to its 5-inch display, it's very comfortable for one-handed use. The laminated front panel features the front camera, earpiece, Lenovo branding and sensors above the screen. Underneath the display are located a trio of Android capacitive keys, but these aren't backlit, and are difficult to discern outdoors.
The power button and volume rocker are located on the right spine. The quality of plastic used for the buttons is poor, and they don't offer adequate tactile feedback. In fact, the power button often required two or three presses to activate the lockscreen in standby mode. The top edge houses the 3.5mm headphone jack and micro-USB port, while the bottom features only the primary microphone.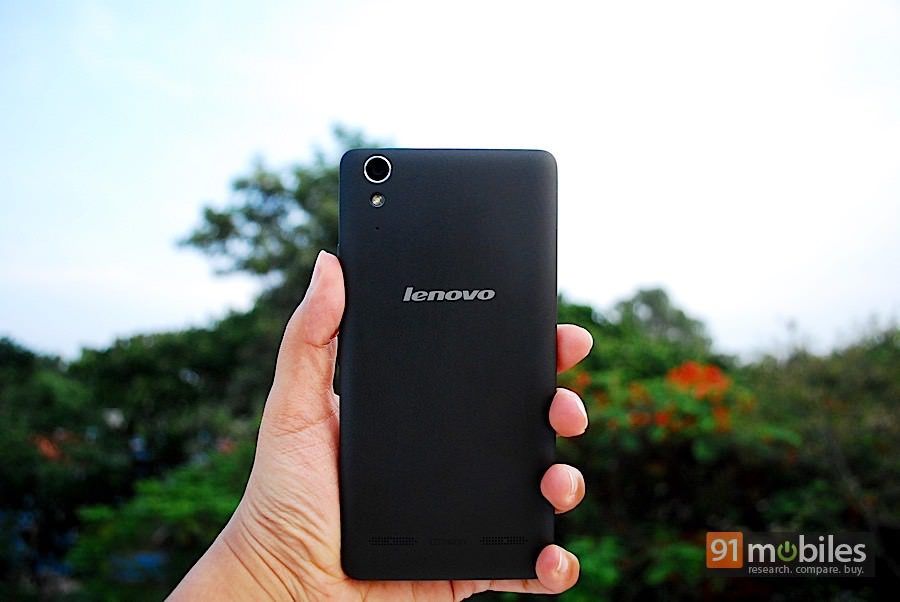 The Lenovo A6000 Plus comes in a single black variant, although to us it looked more like dark grey. It's got a matte finish, which does a good job of keeping scratches at bay. The top left corner is where you'll find the primary camera encased in a chrome trim, the LED flash and the secondary microphone. Lenovo branding is in the centre, while the bottom features stereo speakers that are equipped with Dolby Digital Plus sound.
Sharp display that's left unprotected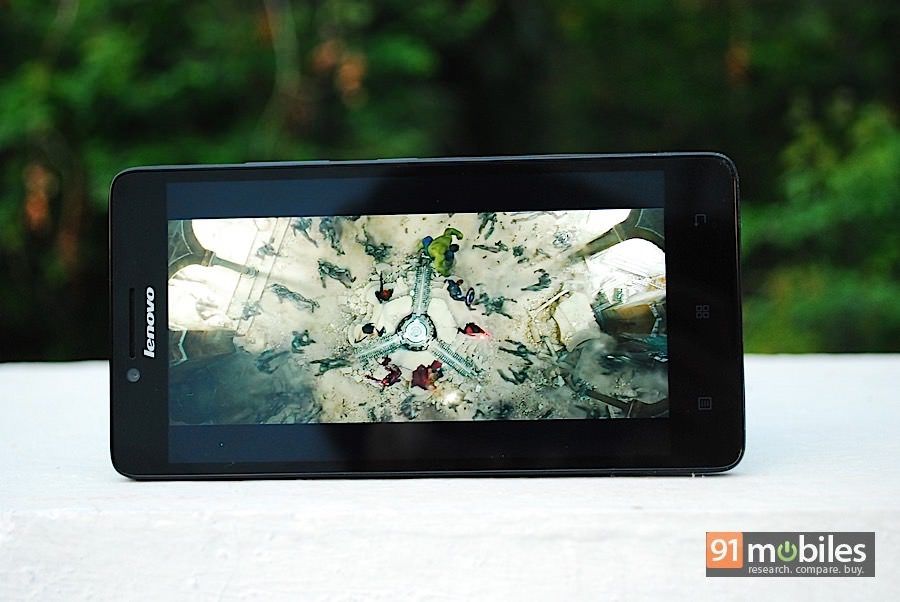 The 5-inch screen of the A6000 Plus features a resolution of 1,280 x 720 pixels, which equates to a pixel density of 294ppi. It's got good brightness levels and decent viewing angles. Text and icons look sharp and colours are vivid, making watching videos and playing games a visual treat. The screen is legibile in sunlight, but it isn't the best we've seen. Unfortunately, the display misses out on any sort of protective coating. Gorilla or Dragontrail Glass are now pretty much the norm among budget smartphones, so it's surprising that Lenovo chose to exclude this basic feature.
Photo quality fluctuates between day and night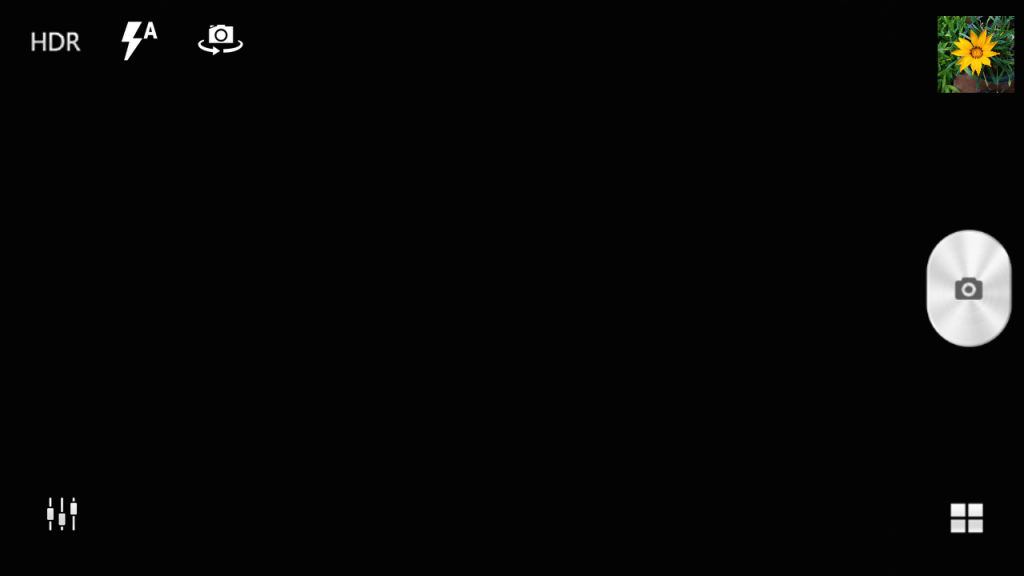 In charge of the A6000 Plus' photography department is an 8MP autofocus primary camera and 2MP fixed-focus secondary camera. The camera app is a simple, no-frills affair. Opening it up in landscape mode, you'll see the shutter button on the right side, the shortcut to the gallery above it, and another button below which lets you switch between Auto, Video and Panorama mode.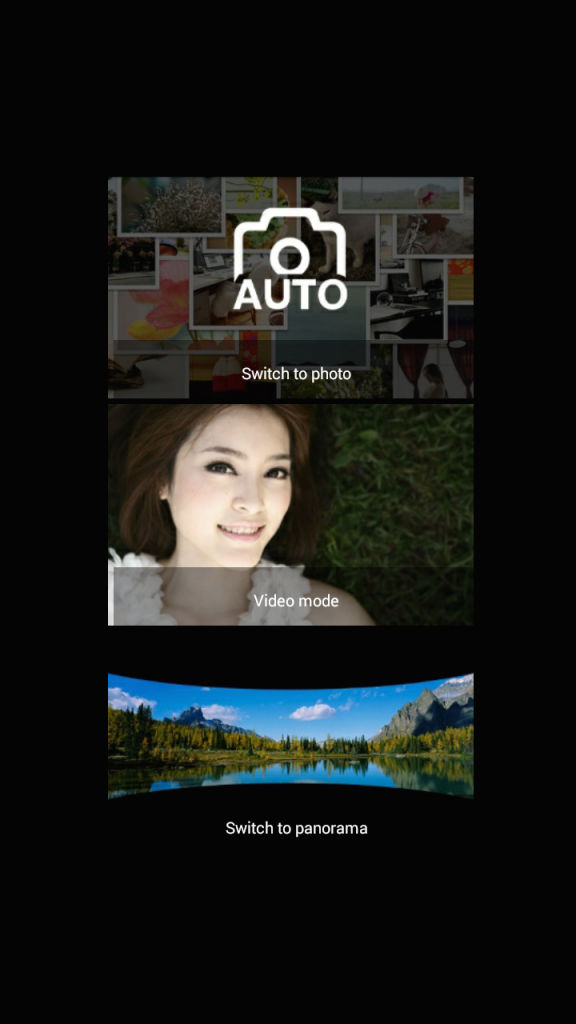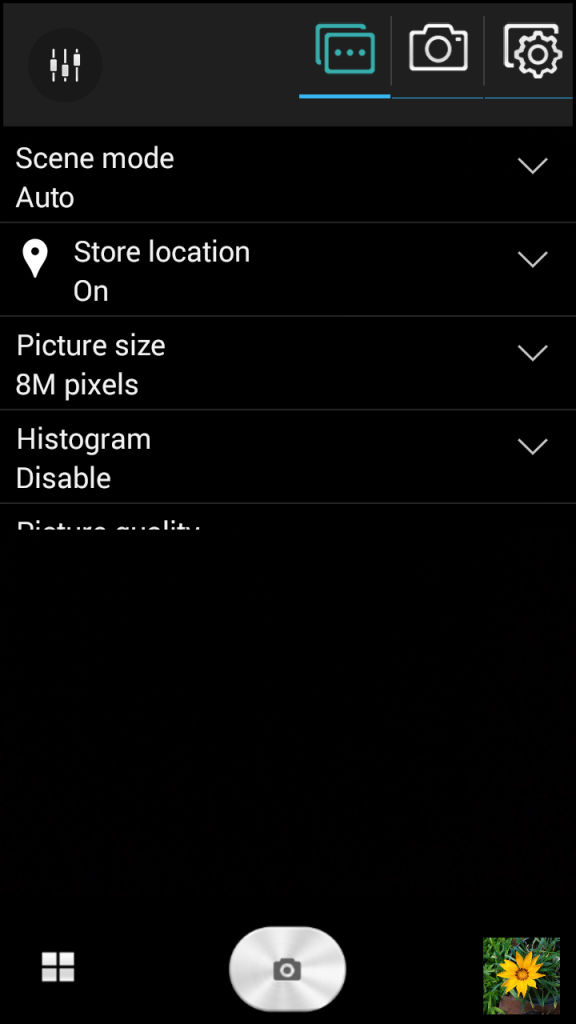 On the top left there are quick controls to enable HDR, adjust flash and switch to the front camera. There's a settings button at bottom left, where you'll find several other options like a countdown timer, scene modes, colour effects, face detection, contrast, saturation, sharpness, metering, exposure, ISO and white balance. There's also a red-eye reduction mode tucked away inside.
As far as the image quality is concerned, the primary camera yo-yos between daytime and night. Macro and landscape shots taken in daylight are very much its forte, with crisp, detailed images and natural colours. In low light the camera struggles with ISO, with most images too dark to be discernable. The flash isn't of much use either, succeeding only in washing out the subjects in white light. The front camera can take usable selfies in daylight, capturing skin tones that are true to life. In lower light, images tend to be quite grainy.

Here are some image samples from the camera.
We're not digging these Vibes
The A6000 Plus runs Android 4.4.4 KitKat as a base, overlaid with Lenovo's proprietary user interface, Vibe UI 2.0. By now, we've become accustomed to custom UI's from Chinese manufacturers like Xiaomi, Honor, vivo, meizu and Gionee. They all follow a similar core philosophy, skipping the app drawer and usually opting for colourful designs and theme stores.
Vibe UI is no different, but we have to admit, the aesthetics aren't our favourite. The slightly transparent, colourful icons are overlaid on equally colourful wallpapers, can be visually overwhelming. A lot of the native apps, including the dialer, also appear crowded, and lack the cleaner feel of MIUI. Of course, there's nothing preventing you from installing a custom launcher if you want a change.
Coming back to Vibe UI's features, there's a pull-down notification bar with five quick settings on top. You can tap on the icon at the top right corner to view the complete quick settings menu. There is a Theme app available, but it only lets you switch between two themes as of now. The three Android capacitive keys on the fasica are for menu, home and return. Tapping on the menu button once brings up a homescreen manager, from where you can change wallpapers, animations and more. Long-pressing the menu button will bring up the multi-tasking pane, from where you can close individual apps, or all with the help of the memory cleaner.
Lenovo's loaded the phone with a ton of pre-loaded apps, but thankfully you can delete most of them. The list includes Facebook, Twitter, Skype, WeChat, Evernote, UC Browser, Truecaller, Guvera, Route 66 Maps + Navigation and txtr ebooks. There are also a bunch of games, such as Asphalt 8, Real Football 2015, Spider-Man: Ultimate Power, Green Farm 3 and Tap the Frog 3D. As far as Lenovo's own apps are concerned, you get its suite of DOit apps – SYNCit, SHAREit and Security. The Security app has a lot of useful features such anti-virus, a privacy guard, data monitor, anti-theft, etc, but unfortunately it always shows up in the notifications bar, with no way of removing it short of disabling the app.
A few glitches despite the extra memory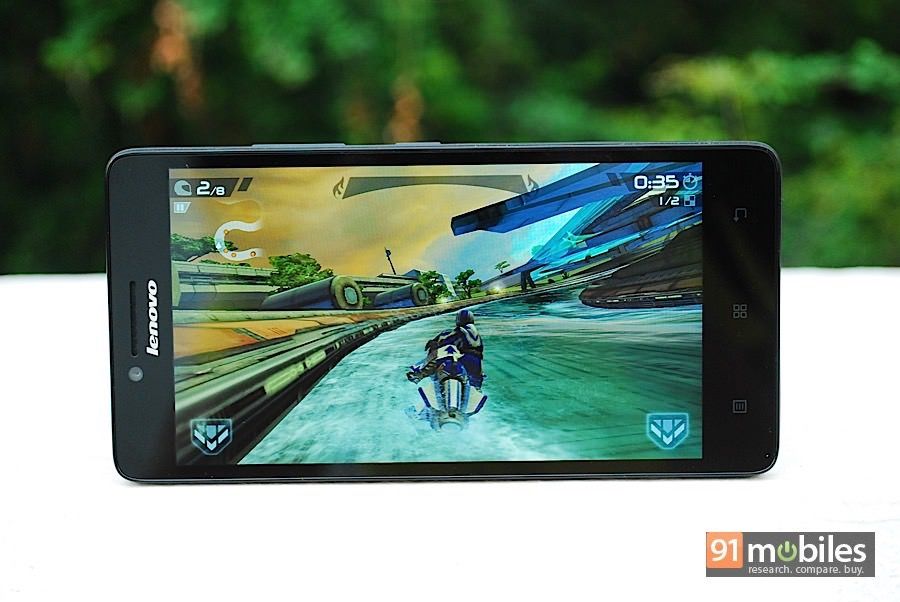 Powering the A6000 Plus is a quad-core Qualcomm Snapdragon 410 processor clocked at 1.2GHz, assisted by 2GB of RAM. In our day-to-day usage, the smartphone worked well enough, with no lags or delays while opening apps. We did notice an occassional app close or two, but nothing that left us overly concerned. 720p and 1080p videos play smoothly, and the stereo speakers are loud and clear enough not to require headphones. There's a dedicated Dolby app where you can switch the audio settings between movie, music, game or voice, or create custom presets.
As far as gaming is concerned, the more graphics-heavy titles like Riptide GP2 are playable, but there are noticeable jitters and frame drops. Less intensive games like Subway Surfers play much more smoothly. The smartphone tends to get heated towards the top (near the primary camera) after 10-15 minutes of gaming and using the camera. It's worth noting that the Snapdragon 410 chipset is 64-bit, so performance is likely to improve once the A6000 Plus gets updated to Android Lollipop.
The 16GB of internal storage is one of the A6000 Plus' major plus points, and out of the box, you get a generous 11.53GB available. The microSD card slot supports expansion by an additional 32GB, and it's worth noting that you can also install apps to the SD card on this device.
As far as the battery life is concerned, the smartphone's 2,300mAh unit does a surprisingly good job of lasting through the day. With regular use comprising an hour or two of phone calls, WhatsApp, Facebook and Twitter usage, it lasted us until the end of the day with around 10-15 percent remaining. However, in our video-loop battery drain test, we got a result of 8 hours and 30 minutes, which is average at best.
The A6000 Plus is compatible with India's 4G networks, both Band 3 and Band 40. It only supports LTE on the first SIM though. The second SIM supports only 2G, which is unfortunate. The other connectivity features include Wi-Fi, Wi-Fi Hotspot, Bluetooth 4.0 and FM Radio. USB OTG and NFC aren't available.
Verdict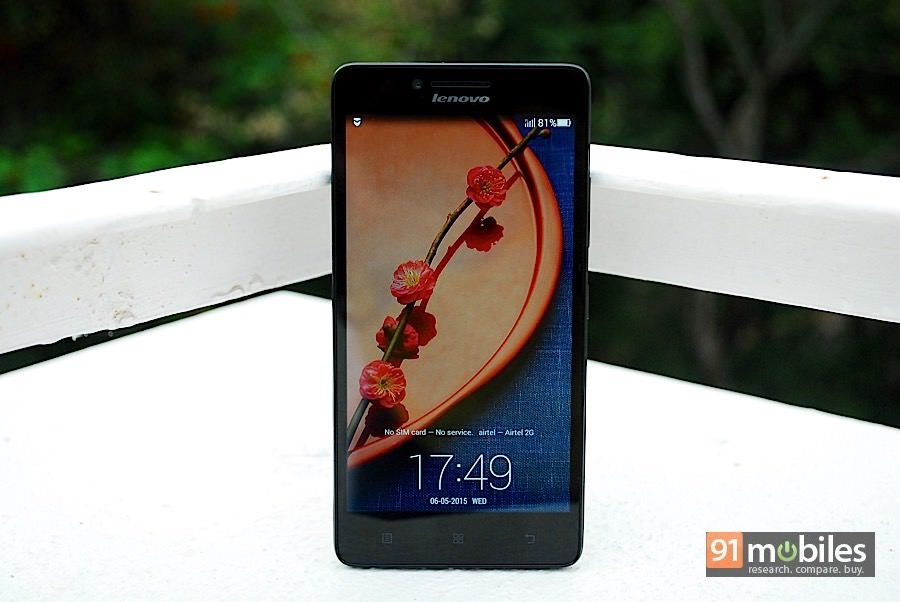 The Lenovo A6000 Plus has the rare privilege of being the first device in its price range to offer 2GB of RAM and 16GB of storage, along with support for 4G. The Intex Aqua Speed HD matches the smartphone on most counts, but skips on the 4G connectivity and is more expensive to boot. The Xiaomi Redmi 2 (review) is probably its biggest competitor, and despite offering half the RAM and storage, continues to be a very compelling device.

With the A6000 Plus, Lenovo has a short window in which to take the budget market by storm, similar to what Motorola had with the first-gen Moto E. But given how competitive this space in India is, it won't be long before we see a spate of smartphones that offer similar specs. YU's upcoming Yuphoria is one, and let's not forget the fabled limited edition Redmi 2 with 2GB of RAM and 16GB of storage, which Xiaomi is likely to introduce now that the competition has started heating up.

But as it stands now, you can't get a smartphone with the same configuration as the A6000 Plus at its price. There are a few limitations, such as the lack of screen protection and average cameras, but at Rs 7,499, we're not complaining.
Price: Rs 7,499
Editors Rating: 8 / 10


Pros
More RAM and storage than the competition
Sharp, clear display
Support for Indian 4G bands
Cons
Power button is flimsy
No protection for the screen
Vibe UI can be overwhelming
Competitors for Lenovo A6000 Plus
| | | |
| --- | --- | --- |
| Lenovo A6000 Plus | vs | Lenovo A7000 |
| | | |
| --- | --- | --- |
| Lenovo A6000 Plus | vs | Yu Yuphoria |