"Motorola Razr 2019 foldable phone will have a clamshell design and the outer casing will a secondary display, fingerprint sensor, and camera"
Motorola has been granted a patent for a smartphone with foldable display by the World Intellectual Property Organisation (WIPO). This Motorola foldable phone sports a design very similar to that of the popular RAZR V3 clamshell phone from 2004. The patent filing doesn't give too many details about the hardware of the Motorola RAZR foldable phone, but gives us a pretty clear look at what could be the design of the handset. It comes only a few days after a report said the Lenovo-owned brand is looking to revive the RAZR series with a foldable design and a hefty price tag.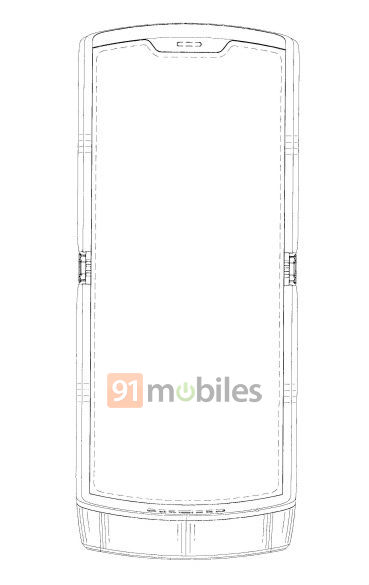 The Motorola foldable phone design shown in the patent filing shows a handset with a tall display and a thick chin. The display will be foldable since the rear has a hinge in the middle to flip it close. The display will have a cutout on the top, similar to the notch on the iPhone X, to house the earpiece, while the thick chin below will have the mic and the speakers. The patent application shows the hinges will be visible on the front as well, though we can expect them to be hidden from plain view when the handset is launched.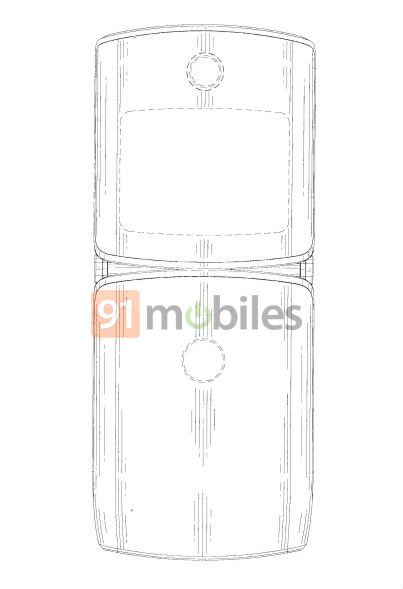 Moving to the back panel, we can also see a smaller secondary screen on the upper half of the back panel, at the same place where the second CSTN display was on the original RAZR V3. This display in the foldable phone will be useful for accessing text messages, checking callers, and keeping tracking of notifications without ever opening the handset. Above the secondary display on the foldable Motorola phone will be what appears to be a camera, while the lower half will be home to the fingerprint sensor.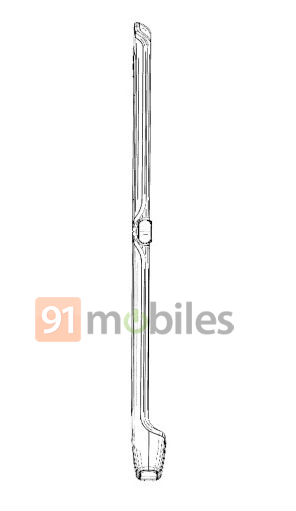 A Wall Street Journal report last week said Motorola will unveil the RAZR-inspired foldable phone as early as next month. This device was said to be exclusive to telecom carrier Verizon, at least in the US, while its fate in the other countries is not known. It will have a limited run as Motorola will reportedly produce only 200,000 units. Price of the handset is tipped to be around $1,500 (about Rs 1,07,000). It will likely run Android as Google has announced it will be bringing support for foldable phones and the ability to run three apps simultaneously with the next version of Android.