"The GL73 8SE handles most games like a champ and runs even demanding titles at full HD resolution @ 60fps with ease"
When NVIDIA unveiled its RTX 2000 series Turing graphics cards last year, almost everybody was in awe of the technology presented on the stage by the company's CEO Jensen Huang. Although there were no doubts about the quality or the impact of the tech itself, there were certain concerns raised over the pricing of these graphics cards, as they were priced substantially higher than the previous generation models. A few months later, most of the laptops that feature these graphics cards are still out of range for a majority of gamers but recently, I managed to get hands on one of the more affordable laptops from MSI that feature this next-gen tech (more specifically RTX 2060), i.e. MSI GL73 8SE.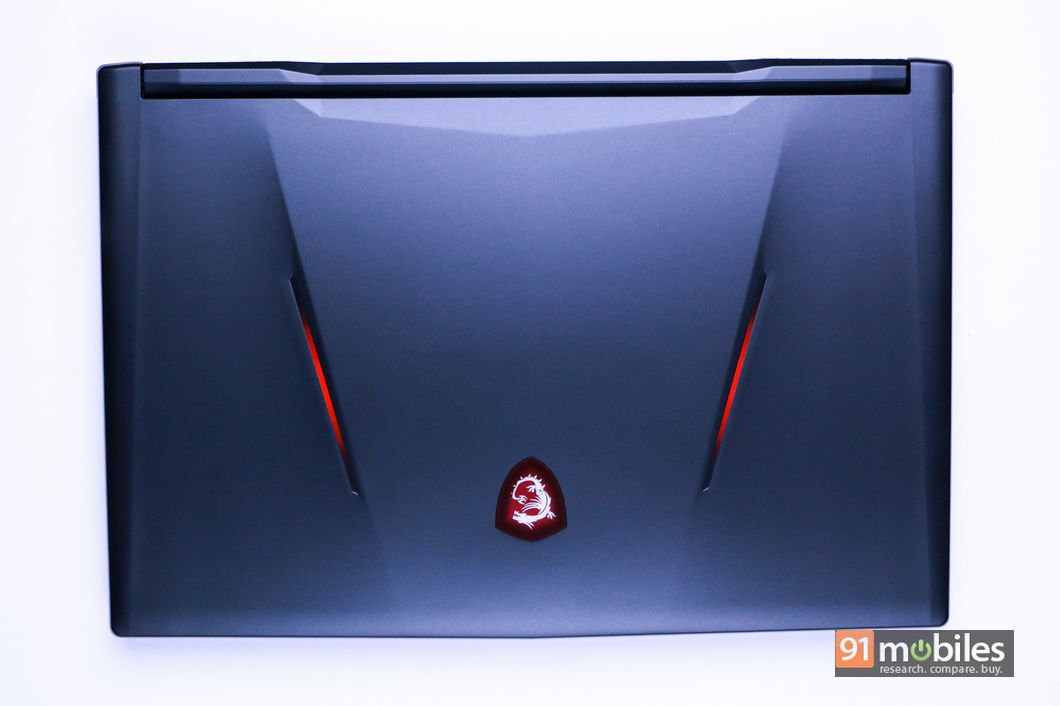 Now that I have spent a couple of weeks testing this gaming machine, I can share my thoughts on what the laptop has to offer for its price. If you are in the market looking for a gaming laptop, you might want to read this before you make your decision. Without any further ado, let's jump into the review.

Design, keyboard, and trackpad
The GL73 8SE bears some design similarities with previous-generation GL series models. However, keeping in mind those who are unaware of other models from the brand, I'll explain the laptop without giving references to its predecessors. Starting with the lid, the GL73 variant comes with two slant red stripes with MSI badge in the middle. Needless to say, one can tell that this is a gaming laptop just looking at the lid.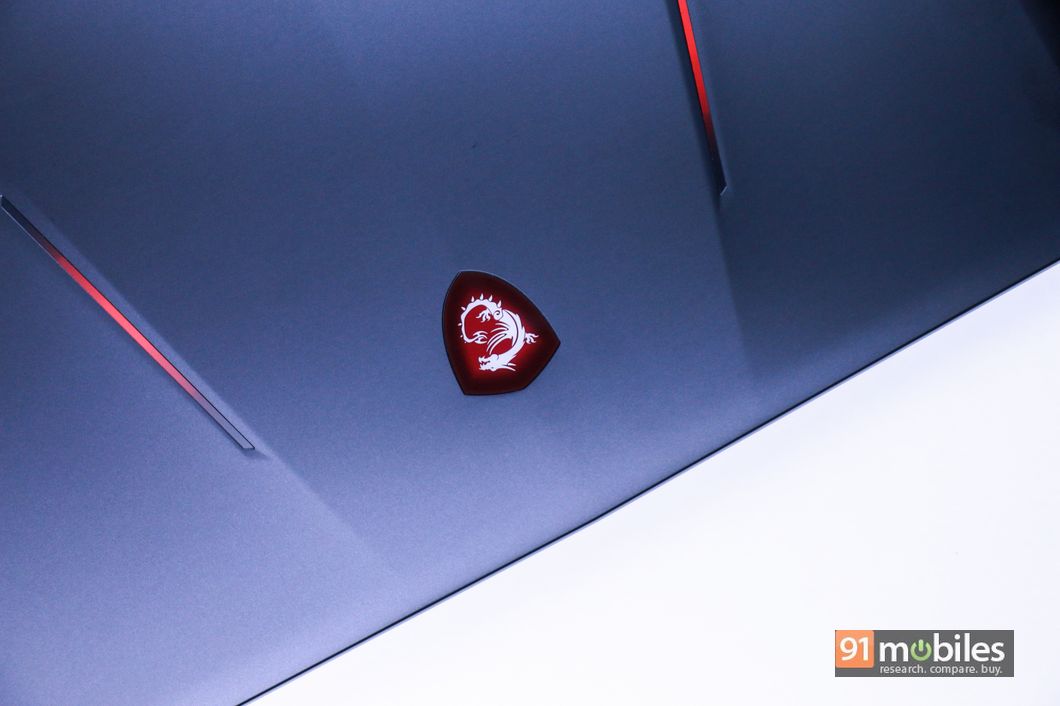 As one can expect from gaming machines, the MSI GL73 8SE is by no means a sleek device. The laptop measures 419x287x33mm and weighs around 2.9kg (without battery). The brand is offering a backpack with a laptop that should make it easy to carry the device around, but it should be noted that I could not fit the laptop in my regular backpack. Having said that, you can't expect gaming beasts to come in compact size and over time I have made peace with this fact.
Coming to the build quality, the laptop comes across as a sturdy unit but there is still some room for improvement. There is noticeable flex in the area around the keyboard and the trackpad, but in daily usage, I didn't face any major issues with this. The matte plastic finish might not feel premium, but never comes across as of inferior quality either.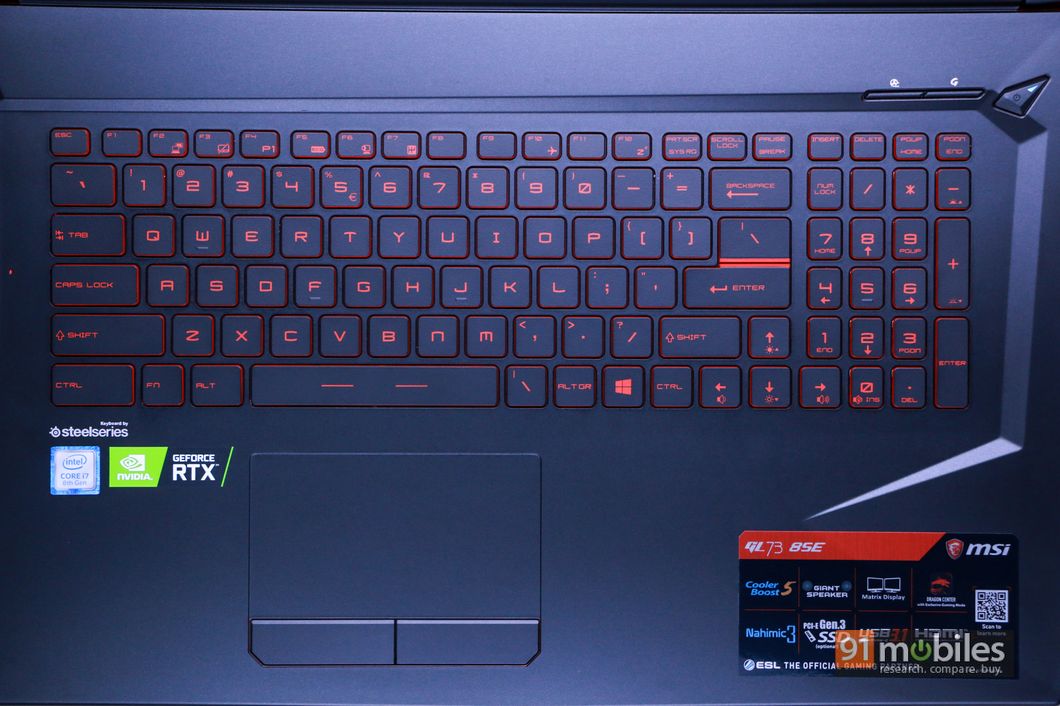 This brings me to the keyboard. With key travel of around 1.9mm and well spread-out keys, typing and playing games with using the keyboard on the GL73 8SE were a comfortable experience. The backlit SteelSeries keyboard comes with three gradations and as the keys are coloured red on the sides, you get that signature gaming look that will never let you forget that this is a gaming laptop, made from the ground up with gamers in mind. There is a dedicated numpad to the right of the keyboard, a luxury that this device can afford due to its size.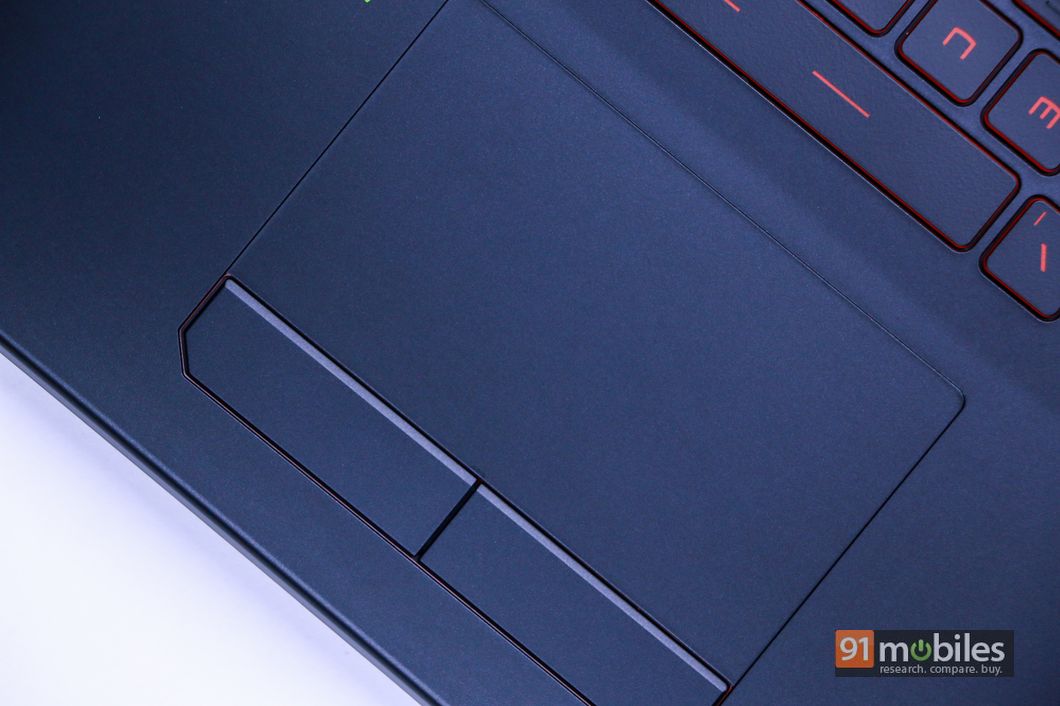 Now, the trackpad is located right below the keyboard and at times, I found that I accidentally triggered it while playing first person shooters as I was using the WASD keys and resting my palm around the area. Even though this issue can be sidestepped using the Windows feature that allows for better palm rejection by decreasing sensitivity, I reached out to the brand to figure out why the trackpad was placed slightly on the left side when there was ample space available on the right. According to MSI, the trackpad is placed right below the middle of the main keyboard, without considering the space taken up by the numpad.

Although the company has been following this same design strategy for some time, I would have preferred if the trackpad was in the middle of the entire layout. However, as I mentioned earlier, this is a very minor issue and could be fixed via software. I faced a lot of issues with touchpad responsiveness initially and although things improved after a software update, I still found myself struggling at times with the touchpad in this aspect.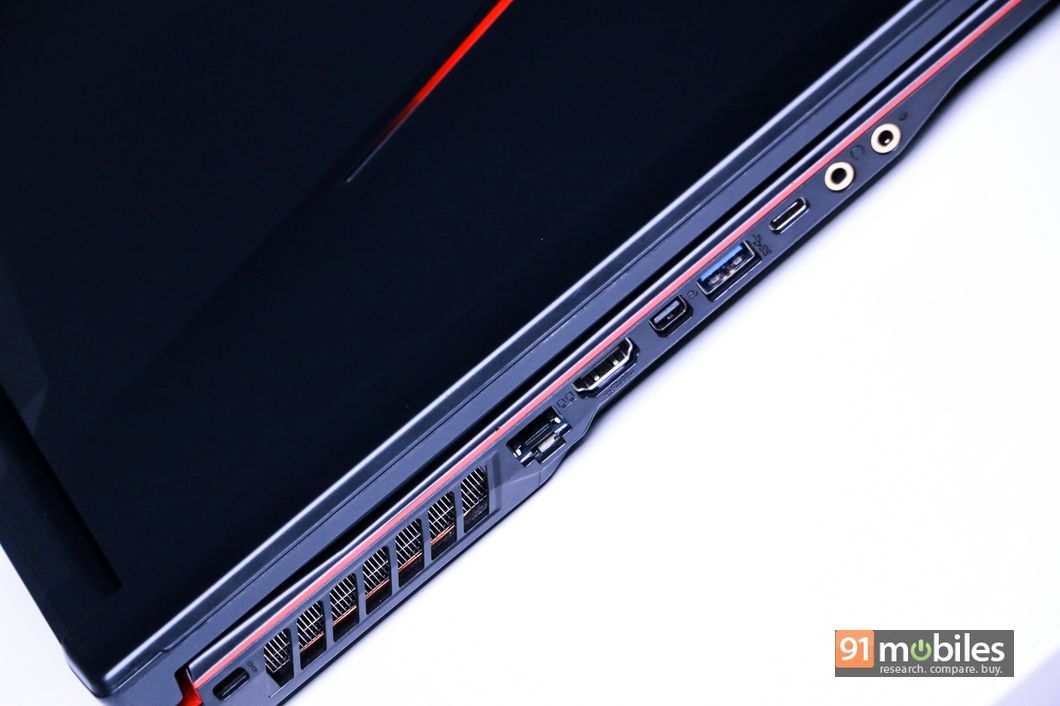 Let's move to the ports on the MSIC GL 73 8SE. Beside the ventilation grilles on the left side, you will find an RJ-45 port, an HDMI port, a Mini DisplayPort, a USB 3.1 Type-A port, a USB 3.1 Type-C port, a 3.5mm headphone socket, and finally a 3.5mm microphone interface. On the right, you will find two USB 3.1 Type-A ports, an SD card reader and the charging port. Simply put, most gamers would appreciate the plethora of connectivity ports on offer with this rig.

Display and audio
For me personally, the display can often make or break a device. My review unit of the GL73 8SE sports a 17.3-inch FHD (1920×1080 pixels) VA panel with a refresh rate of 60Hz, but there is an optional 120Hz display variant available at a higher price too. As you might have observed already, the GL73 8SE caters to the hardcore gaming audience and for some people, a screen with a higher refresh rate might be the preferred choice. Talking about the display quality, as you might expect, the viewing angles are fairly limited and the colours do not appear as vibrant as IPS panels.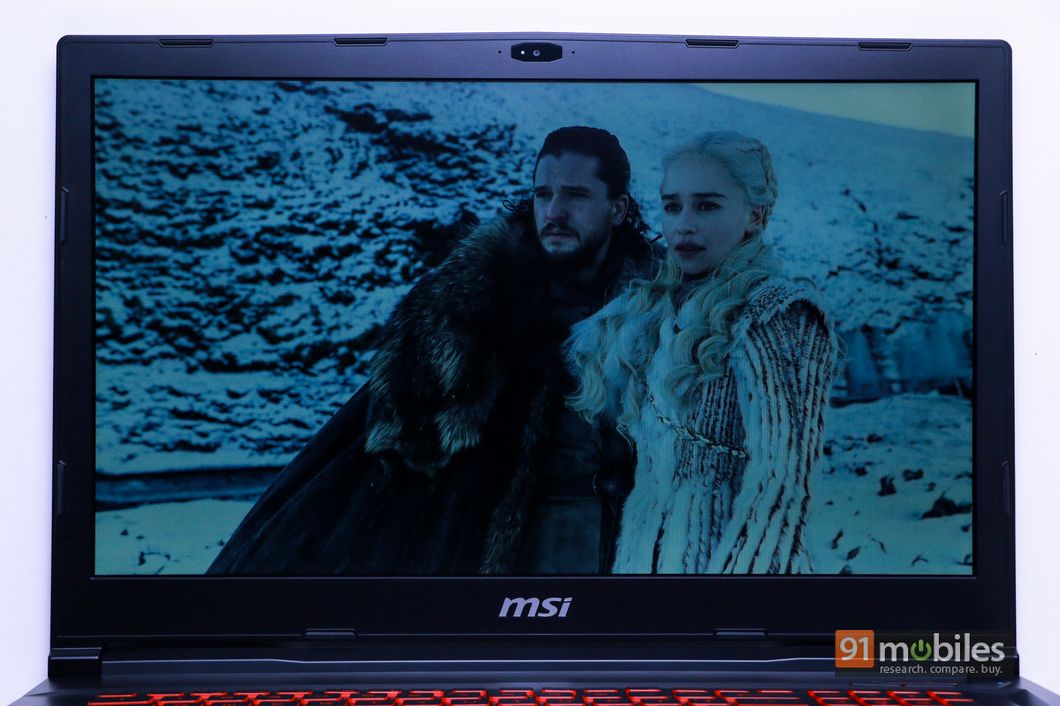 However, I can give this aspect a pass because we are talking about a laptop with RTX 2060 graphics priced relatively affordably. The display quality is not bad at all and the text appears crisp. While gaming, I did not even notice the slightly warm tint that VA panels typically bring along.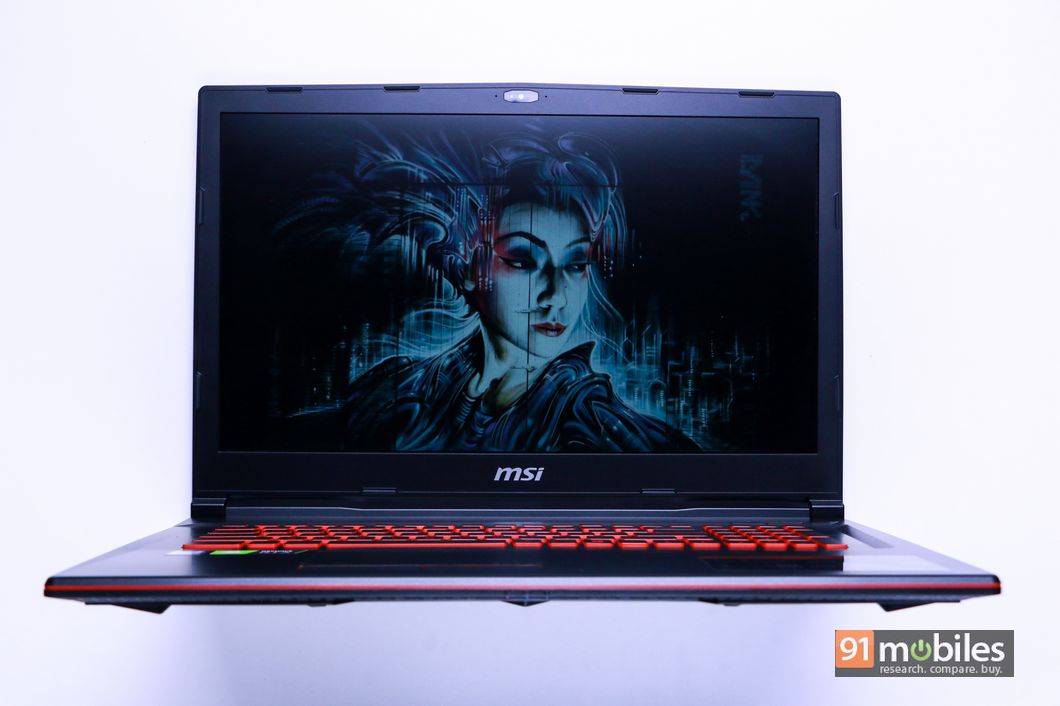 It should be kept in mind that due to the VA panel, watching movies or music videos is not the kind of experience that you would rave about among your friends. Coming to the audio experience, the GL73 8SE took me by a surprise. I did not expect the laptop to deliver the kind of sound output it managed to offer. The maximum volume levels are quite impressive and the sound never feels screechy, which is a great thing. If you like playing certain games without a headset on, you would be just fine with this MSI offering.
Hardware and gaming performance
This is the aspect where the GL73 8SE feels right at home. The MSI laptop packs in an 8th-gen Intel Core i7-8750H processor clocked at 2.2GHz, and coupled with 16GB of RAM. There is hybrid storage onboard with a 256GB SSD and a 1TB HDD so that you don't run out of space and not get frustratingly long loading times either. The RTX 2060 graphics card features 6GB of GDDR6 RAM, and packs in some impressive power that feels sufficient to run almost any game at 1080p resolution.
To put the hardware to test, I played several games on the laptop, ranging from PUBG to Apex Legends and even Shadow of Tomb Raider. For the RTX experience (meaning just DLSS as ray tracing is not available yet), which is currently available with just a handful of titles, I played Metro Exodus. For this title, I switched the graphics settings to Ultra and turned on the RTX DLSS as well. Although there were some frame drops when there were several mutated creatures attacking my character, the laptop impressed me with the smoothness that it handled the game. The way this deep learning super-sampling technique made weapons and surroundings look provided for a great visual experience.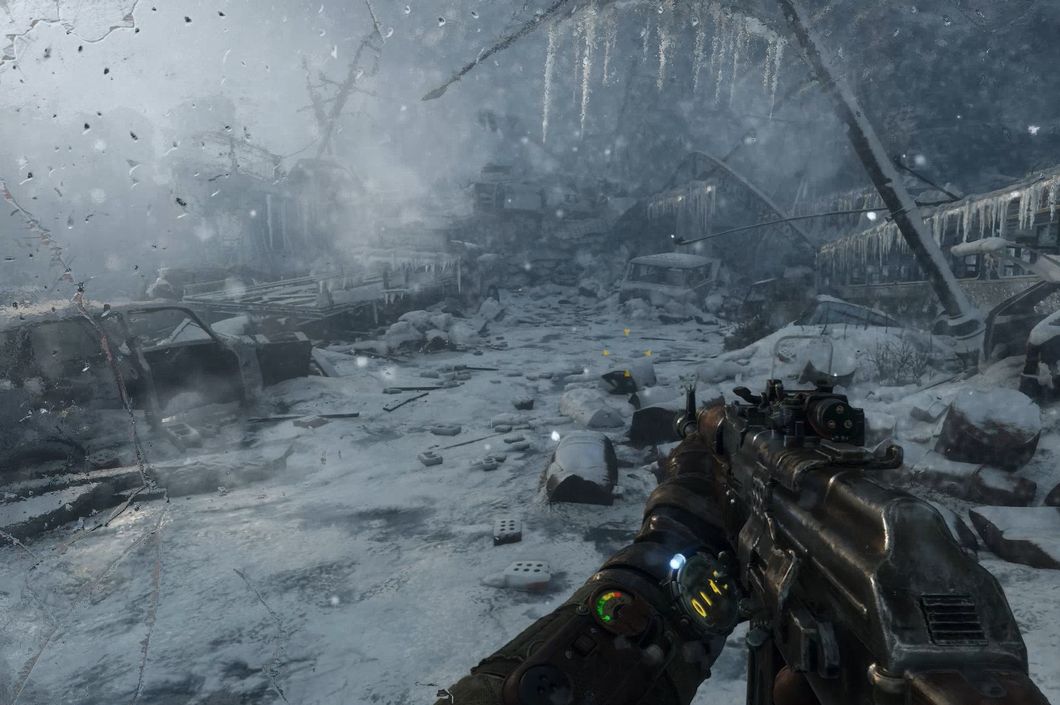 Coming to the other games that do not support RTX, I faced no stutter issues or frame drops with the laptop at maximum graphics settings with both PUBG and Apex Legends, which are fairly demanding games. The GL73 8SE managed to consistently hit 60fps at 1080p resolution with V-sync on. On a higher resolution panel, I might have been able to push the laptop even further but on a 1080p panel with 60Hz refresh rate, this GPU almost seems like overkill at times. Although the speed of the fans increases quite a bit during intense gaming sessions, I did not notice any major heating issues with the laptop. Thankfully, the Cooler Boost fan mode isn't just a gimmick and actually cools down the laptop very effectively.
Software, benchmarks, and battery life
My review unit came loaded with Windows 10 Home edition with some custom MSI software pre-installed. There's even a dedicated physical button for Dragon Center. It lets you control the fan speed, optimise settings for games with the help of Gaming mode, and choose within preloaded profiles that allow you to run the laptop in either silent mode or OC mode (with increased core clock and fan speed to give the best performance). Overall, Dragon Center is a useful app that helps you keep a track of the hardware statistics all in one place.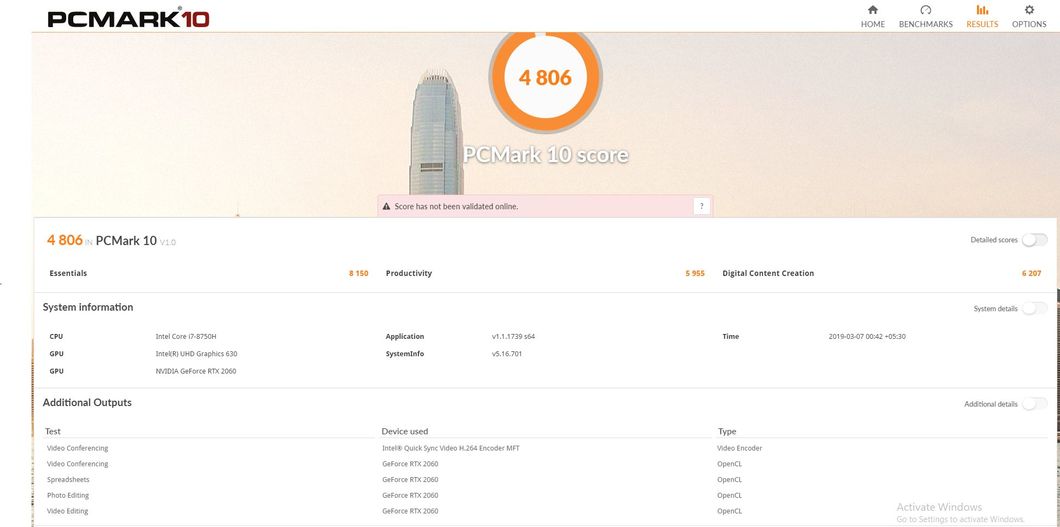 Just like I do with every machine for review, I put the MSI GL73 8SE through some standard benchmark tests to get a better insight into the laptop's performance in different use-case scenarios. The MSI laptop scored 4,806 on PCMark 10, which is an impressive score but not extraordinary.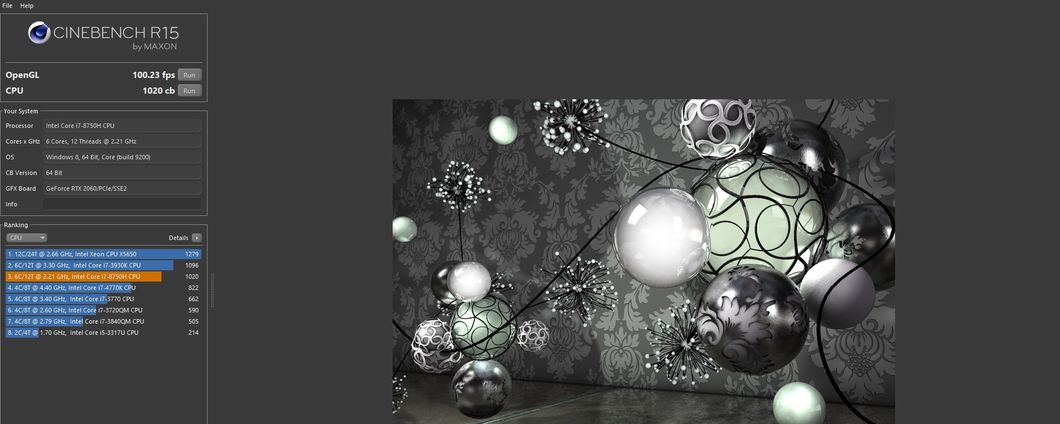 On Cinebench 15, the portable managed 100.23 fps on OpenGL, which is again a good frame rate score.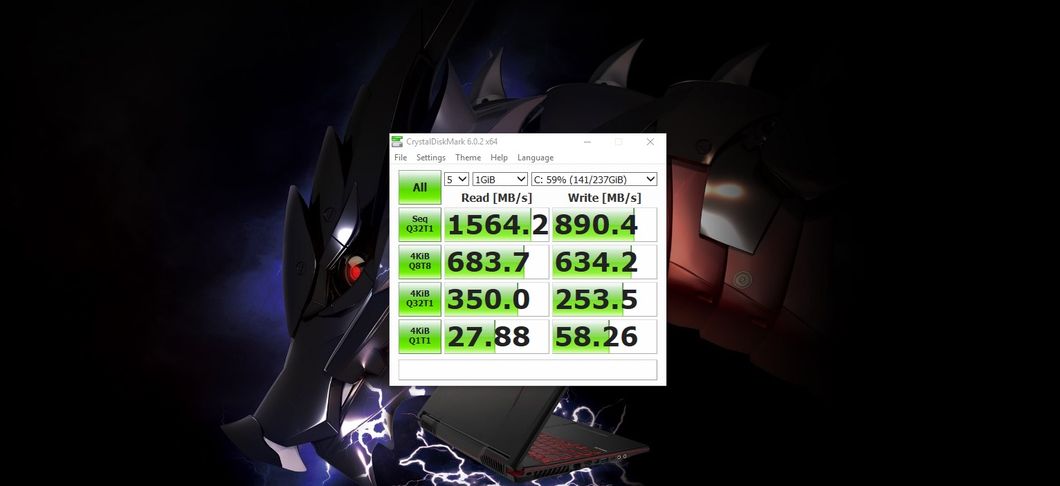 Finally on CrystalDiskMark, the device got average read speeds of 1,564.2Mbps and average write speeds of 2,890.4Mbps, latter being particularly impressive.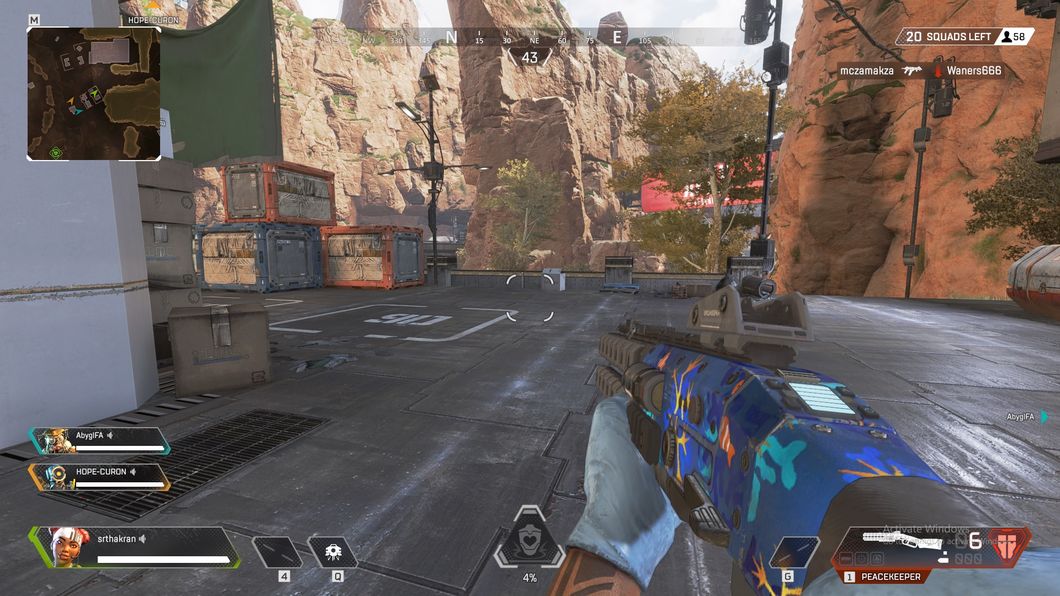 Coming to the battery life, there is nothing to write home about. The GL73 8SE manages to offer somewhere around two to three hours in regular use and managed to last less than two hours in the BatteryEaterPro test. Gaming laptops are traditionally not known to offer great battery life and for most gamers, the average battery backup offered by this laptop would be a non-issue.
Verdict
Just like anybody who saw the launch of NVIDIA's RTX 2000 series last year, I was excited to check out my first laptop with RTX 2060 and in all honesty, the performance delivered by the laptop did not disappoint me at all. Although there are certain areas where the laptop could have been better but again, we are talking about a machine that offers RTX graphics in what can be described as an affordable price range.
The model I got to test is currently up for sale via retail stores and online at a price of around Rs 1,58,990 in India. At this price, the laptop will be competing against the likes of newly-launched ROG Strix SCAR II GL504 (first impressions) and Dell G7, both of which ship with smaller 15.6-inch screens. Overall, if you are looking for a gaming laptop that is future-proof for 1080p gaming, I would say that MSI GL73 8SE is a good shout.
Editor's rating: 3.5 / 5
Pros
The powerful hardware makes it perfect for 1080p 60fps gaming
Audio quality is impressive
Offers RTX gaming at a relatively affordable price
Cons
Battery life isn't impressive
The trackpad isn't as smooth
Large size might be an issue for some users
Photos by Raj Rout