At Photokina last year, Japanese giants Panasonic, Sigma and Leica forged a partnership dubbed the L-Mount alliance. As part of the agreement, the brands will ensure that their lenses are compatible with each other's offerings, giving consumers a wider choice, along with ensuring that users don't get stuck with just one brand in the future. Panasonic's Lumix S1 and S1R (first impressions) are the first cameras to be launched under this tie-up. While it remains to be seen how the L-Mount alliance shapes up in the future, for now, let's take a closer look at the camera itself. I've been using the Panasonic Lumix S1 for quite some time now, and here's what I make of it.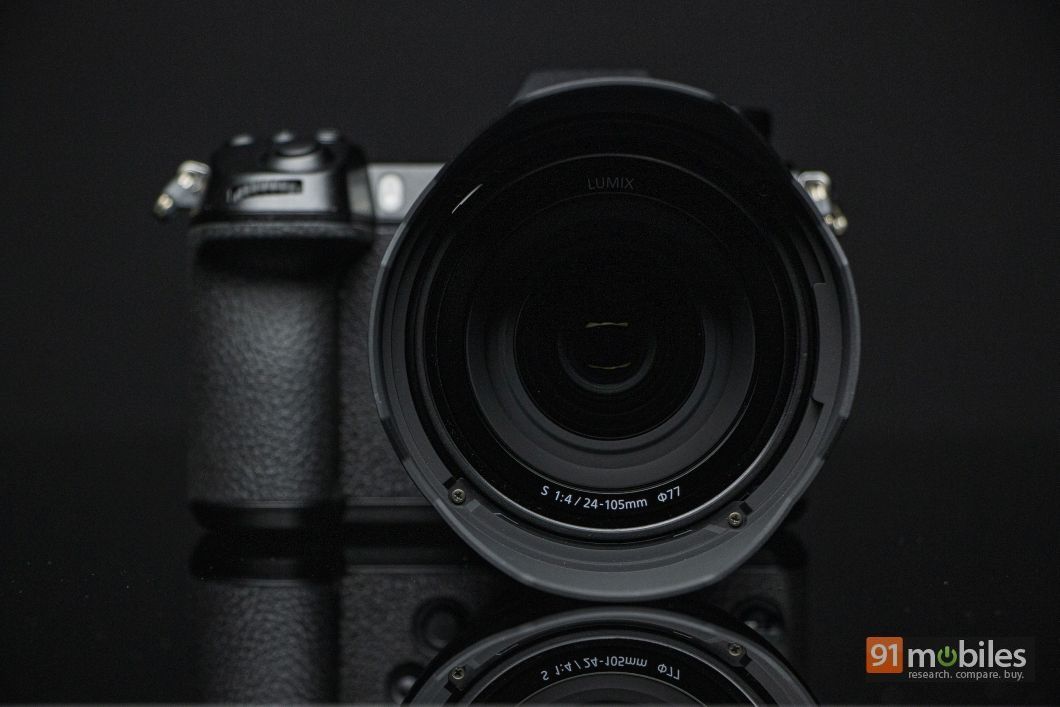 Specs at a glance
Measures 148.9 x 110.0 x 96.7 mm
Weighs 899g (body only) and 1,017g (with battery and SD card)
24.2 MP sensor
Venus Engine
3.15-inch display with 2,100k dots
OLED EVF with 5,760k dots
5-axis dual image stabilisation
Records up to 4k videos @ 60fps
Supports ISO 100 – 51200
Wi-Fi 802.11 b/g/n, Bluetooth 4.2
Design and build quality
The Panasonic Lumix S1 will get attention even from afar, all thanks to its dominating profile. In fact, tipping the scales at 1,017g, it's one of the heaviest shooters around. And that's quite surprising considering that for mirrorless cameras, a compact footprint and lighter build are the biggest highlights.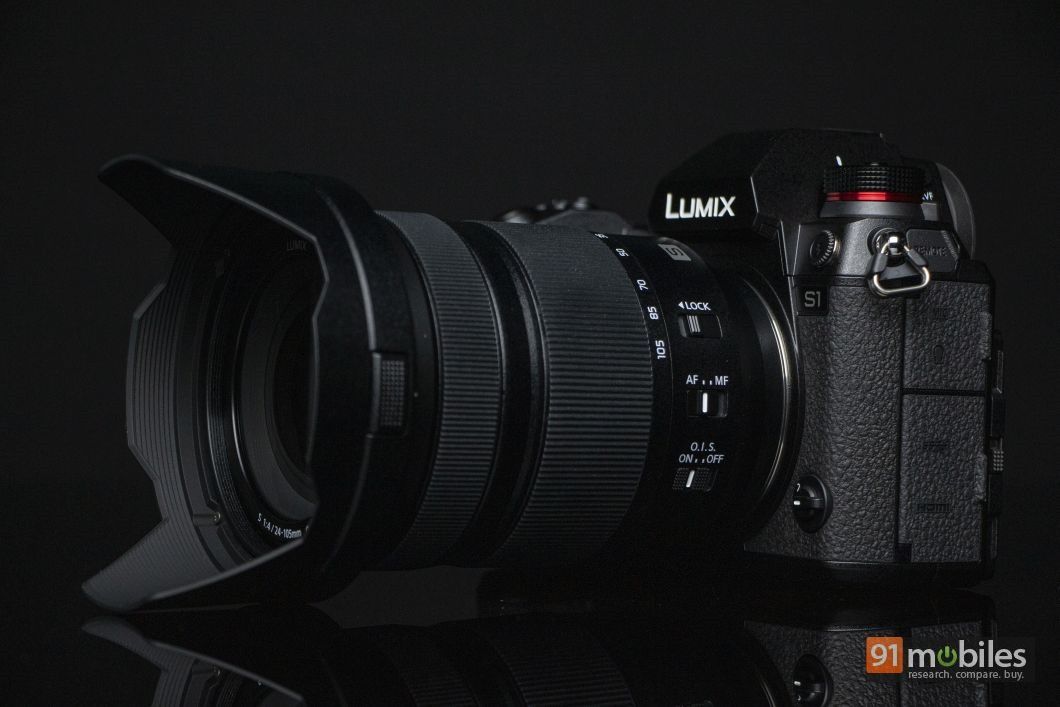 But this is certainly not the case with the Lumix S1. If anything, its dimensions are quite chunky and that means that you would need to use it with both hands while out and about. I'd also suggest you keep it around your neck with the bundled belt, as it becomes tiring to hold the camera with a single hand, despite the excellent grip on the right.
Speaking of this, the Panasonic Lumix S1 won't disappoint you with its build quality. Constructed out of metal, the device is quite solid, and has used an ample amount of rubber to offer a good grip.
With regards to design elements, the S1 is the same, yet different from DSLRs and mirrorless options from rival brands. Up top, you get a secondary display that offers an at-a-glance view of the battery and images left in the memory card, even when the camera is turned off, along with image settings (when it's switched on). Beside it, you'll find the button to illuminate this screen, along with a toggle for turning on the shooter. Then there's a dial, the shutter button further ahead and another dial. I really like the dedicated buttons for White balance, ISO and exposure, making these easier to tweak.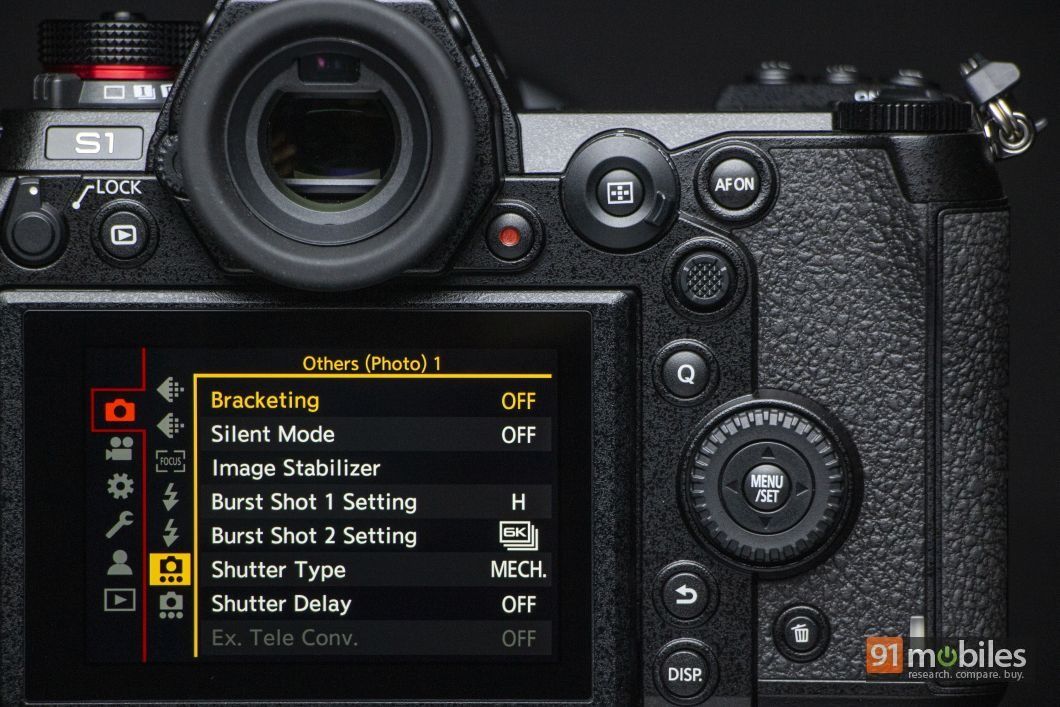 The left of the viewfinder has a mode dial, which offers the usual modes along with three custom functions. While it should serve needs of amateurs and professionals alike, it's odd to press the center button to move it, which is rather annoying and makes it difficult to do so with a single hand.
On to the viewfinder, it's also quite large and has a circular rubber casing, which makes it easy to align for framing the shot. It bears a resolution of 5,760k dots and features OLED tech to offer accurate visualisation. Towards its left and right, you'll find the live viewfinder and V.Mode (for changing the magnification of the viewfinder) buttons, respectively.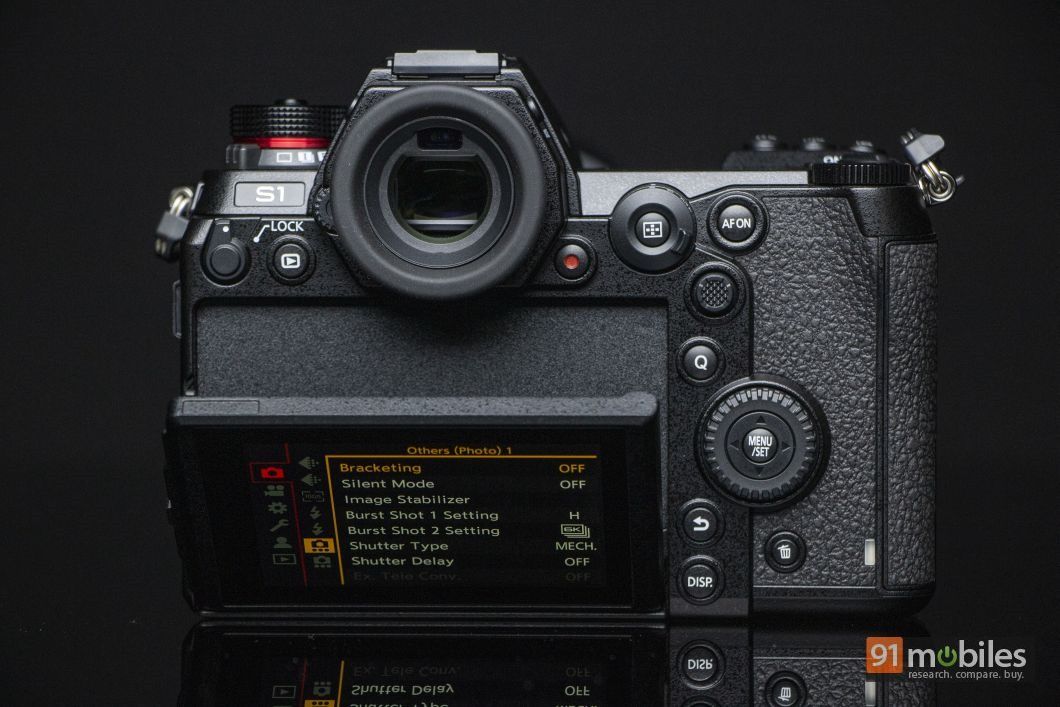 The majority of the rear of the Lumix S1 is covered by the 3.15-inch TFT screen, which is touch-capable. The display features a resolution of 2,100k dots, and has good brightness levels as I didn't face any issue in using it outdoors. The panel doesn't support vari-angle mode completely, but does feature a tri-axial tilt, which makes it easier to capture some creative shots.
Above the screen of the S1, you'll find the lock toggle and preview button on the left and a video recording key towards the right. Here you'll also find the button to change the focus mechanism between single, continuous and manual focus. Right beside it, there's an autofocus button, and below it, you'll find the joystick to move the AF points. Going further down, you'll find the Q button for accessing the quick menu and a D-pad that also is a rotary dial. Below that, there's a key to return to the previous menu, display and delete key.
Unlike many cameras, the front of Panasonic's Lumix S1 also comes with buttons that allow you to preset modes and enable them with a single tap.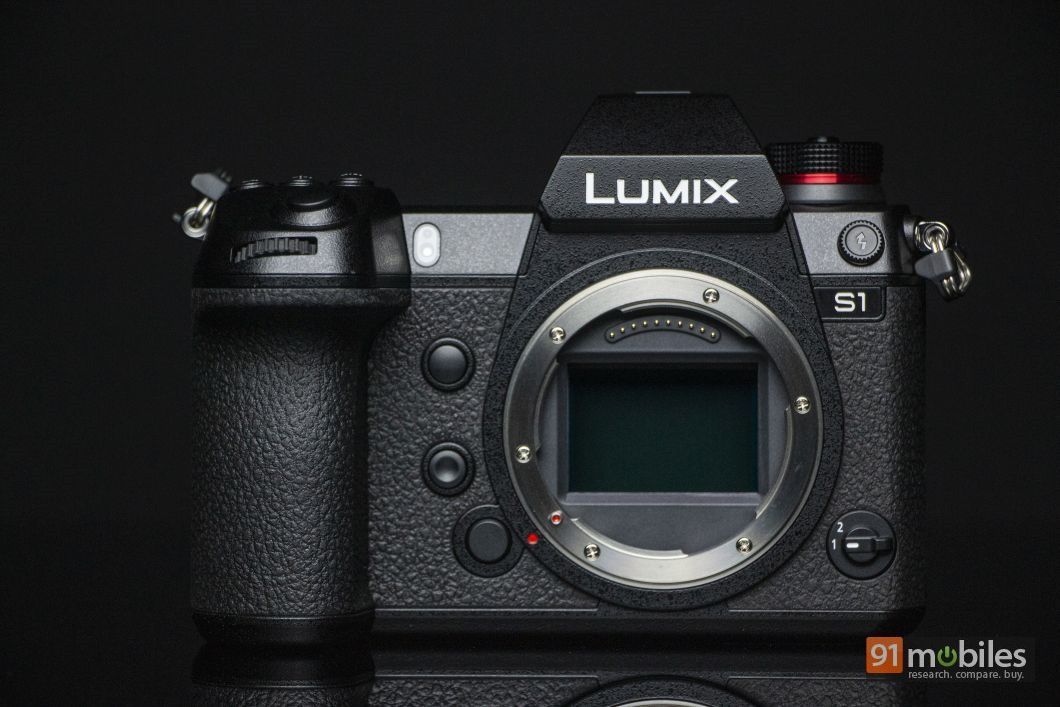 At the left of the Lumix S1, you'll find ports that are well protected by rubber flaps. The first one covers the microphone and headphone interface, while the second one has a full-sized HDMI port, along with 3.5mm sockets for headphones and a microphone. The opposite side is home to two card slots, with one of them supporting the XQD standard, while the other one accepts standard SD cards.
The base of the Panasonic Lumix S1 gets the battery compartment along with a tripod mount. All in all, the Lumix S1 might be heavy, it's also durable as it comes with dust- and splash-resistance; and can work in environments with temperatures as low as –10-degree Celsius.
Tech specs and lens ecosystem
Coming to the spec side of things, the Panasonic Lumix S1 comes with a 24.2-megapixel CMOS sensor. Handing the processing duties is the Venus Engine. For videos, the device can record up to 4k clips at 60fps, while slow-mo footage of up to 180fps can be shot at 1080p resolution. Among the biggest highlights of the shooter is its support for dual image stabilisation which does work quite well.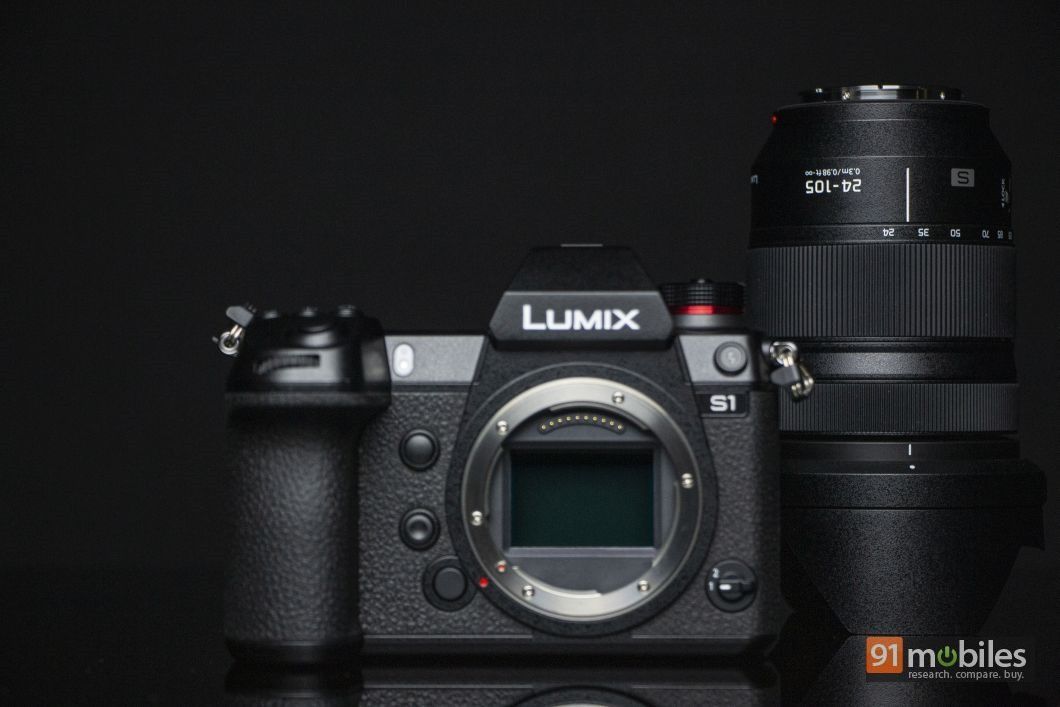 My review unit of the Lumix S1 arrived with the 24-105mm lens, which is also available as the kit lens. Along with that, the company is also offering two more lenses (50mm f/1.4 and 70-200mm f/4). Of course, that's not the only highlight of the S1. As mentioned above, as part of the L-Mount alliance, the Japanese company's offering has over 20 compatible lenses to choose from.
Camera performance
The Panasonic Lumix S1 can shoot pictures at 9fps with single autofocus, while it drops to 6fps for continuous AF. As far as the autofocusing technique is concerned, the device relies on the good old contrast detection autofocus mechanism along with its own DFD (Depth from Defocus) technology.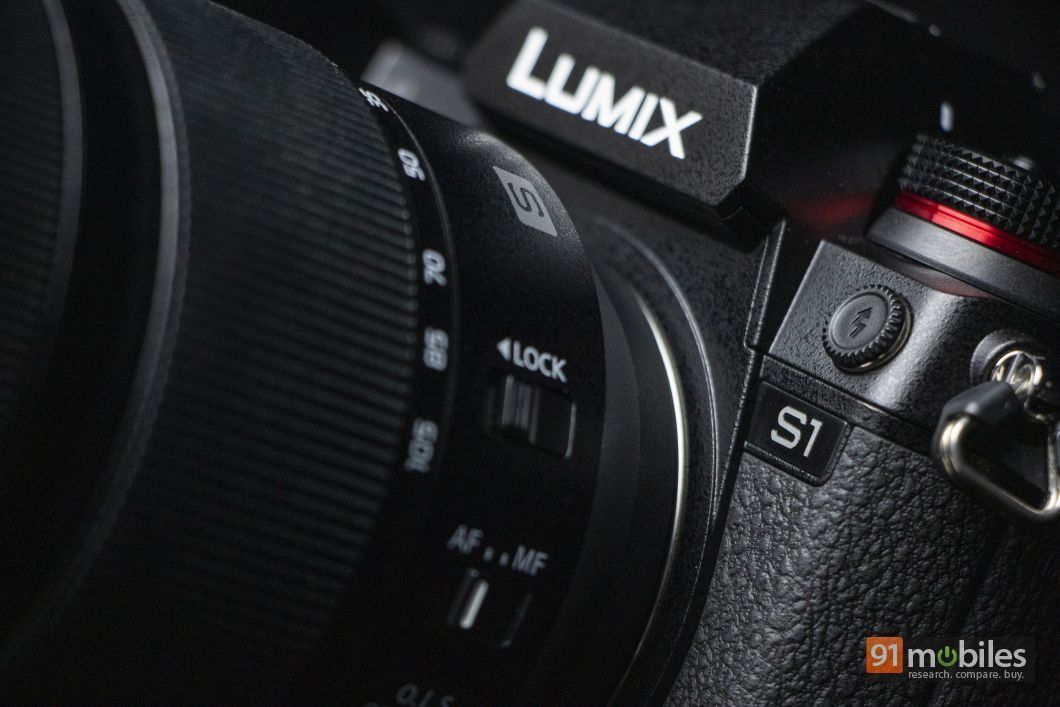 In terms of the image quality, the Panasonic Lumix S1 manages to impress. The shots captured by the camera have great sharpness levels in their entirety, and colour reproduction (without any post-processing) is pleasing as well. Not just daylight, but it also does a fabulous job in challenging conditions such as against sunlight and dim lighting. The dynamic range is pretty good too. The shutter speed is fast, though the focusing time could've been better. And if you aren't comfortable with the clarity offered by 24.2MP shots, you can turn on the High Res mode, which as the name suggests, captures four shots and merges them together to offer a 96-megapixel output. It's worth noting that the device doesn't use image stabilisation in this case, and hence it's better to use this functionality when you have a tripod.
Panasonic Lumix S1 camera samples
For videos, the Lumix S1 is quite capable. You can get extremely smooth footage with a great amount of detail and vibrant output, and with the ability to capture 4k videos at up to 60fps, the Panasonic device can be used for professional shoots too. Sadly though, the output is cropped (at 1.5x) and hence you may have to struggle a bit to get a perfect frame. What will definitely attract you however, is the slow-mo video. With the ability to record this at 180fps, the S1 is among the very few mirrorless cameras to pack in such a feature.
In the ISO test, Panasonic's Lumix S1 performs fairly well. The noise only starts to creep in when you go beyond ISO 6400, and even then the images manage to retain natural colours.
Panasonic Lumix S1 ISO test
The Lumix S1 is fuelled by a 3,050mAh Li-ion battery that's claimed to last for 380 images with the rear screen on. While I haven't been able to put this claim to test properly, my experience suggests that the device manages to uphold its promise. Juicing it up with the supplied adapter (which is also bulky like the camera) takes little over an hour.
Verdict
The Panasonic Lumix S1 is a solid mirrorless camera. It has everything that one would ask for in a high-grade shooter, right from a well-built body to great image quality and video recording capabilities, along with a battery that doesn't require juicing up every now and then. While it's certainly heavy, I think one could get used to that with time. But the biggest drawback of the S1 is its price tag. For its body only, the device carries a sticker price of Rs 1.99 lakh (though it's available online for around Rs 1.85 lakh), which shoots up to Rs 2,99,990 if purchased with the kit lens (available for less online).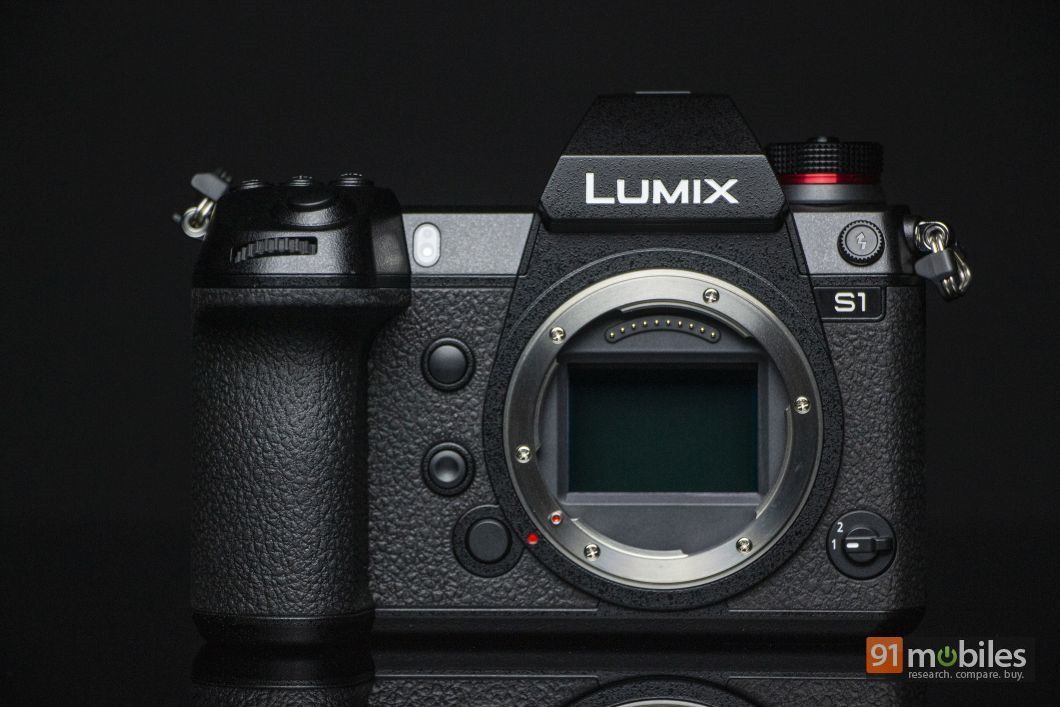 Now, this is a price band that has capable options from all the camera brands. You could opt for Canon's mirrorless offering, the EOS R (review) or go for Sony's powerful A7R IV. Then there's Nikon's Z7 (first impressions) camera too. In short, you could go for any of these and your needs will be met quite well, though Sony seems to be the most well-balanced choice for most consumers by virtue of being an early mover in the world of mirrorless cameras.
What I'd recommend however, is to look at the camera as a future-proof purchase, and hence decide on it basis the available lenses. And if you aren't invested in the Canon, Nikon or Sony lens ecosystem, the L-Mount alliance does become quite compelling as you'll have a slew of lenses to choose from, and that's what gives the Panasonic Lumix S1 a clear edge.
Editor's rating: 3.5 / 5
Pros
Great image and video quality
Versatile controls
In-body image stabilisation
Good battery life
Dust- and splash-resistant body
Lens ecosystem
Cons
Slow focusing speeds
Quite heavy
Cropped video output
Steep pricing
Photos by Raj Rout