"Is the Galaxy S8+ worth your dough? My review"
Let's face it – 2016 wasn't a great year for Samsung. It started off on a good note, with its Galaxy S7 and S7 edge flagships turning out to be solid, near-perfect daily drivers. But its Note series flagship of 2016, the Note7, bombed… quite literally. So to address the elephant in the room right off the bat, if you're avoiding the new Galaxy S8 and S8+ just because of what happened with the Note7… don't. I can confidently say that the latest flagships from Samsung should be among the safest phones around, at least as far battery-related heating issues are concerned. And that confidence stems from the fact that Samsung will do its utmost best not to repeat the same mistake again, one that cost it billions of dollars and immense loss of repute. It's Samsung we're talking about, after all.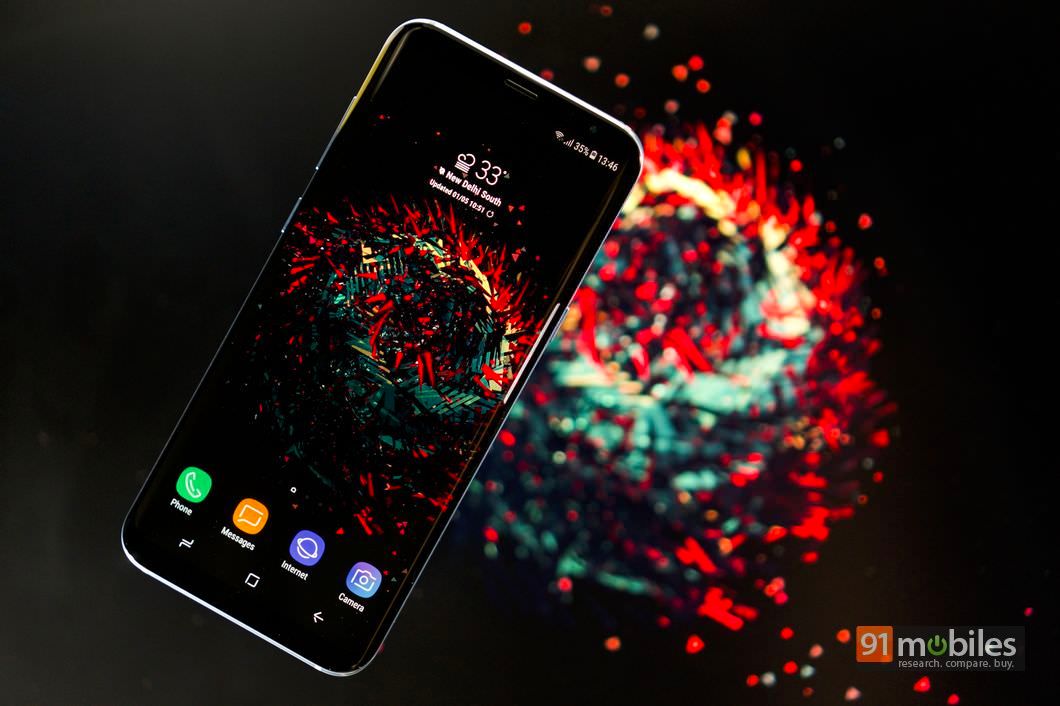 The Galaxy S8, and it's larger sibling, the Galaxy S8+ (the one I'm reviewing now), are quite loaded. But as you can make out from the drool-inducing image above, they also look really sexy. However, I did mention in my hands on that apart from the bezel-less design wizardry, the new phones just seem like evolutionary upgrades over their predecessors. After using the S8+ as my daily driver for the past few days, I haven't changed my opinion much. That said, I've come to realise that the Infinity Display (marketing speak for Samsung's bezel-less design on the S8 duo), is an innovation that does make a lot of sense… one that takes these devices a few steps closer to perfection. You see, innovation not executed well doesn't do much for users – devices like the Yotaphone and the LG G5 (review) being prime examples.
Before I start ranting about the S8+ in earnest, I would like to point out that most of my views should be valid for the smaller S8 as well, since the two phones are identical expect for their screen sizes and battery capacities.
Going back to last year's Galaxy S7 (review) and S7 edge (review), I think they were near-perfect flagships when they came out, and actually, worth buying even today. With the S8 and S8+, Samsung has largely stuck to the same tried-and-tested formula, with one big change – it's gone ahead and shaved off the bezels, enabling it to cram larger screens in bodies that are defy their phablet-grade displays in terms of overall size.
The minuses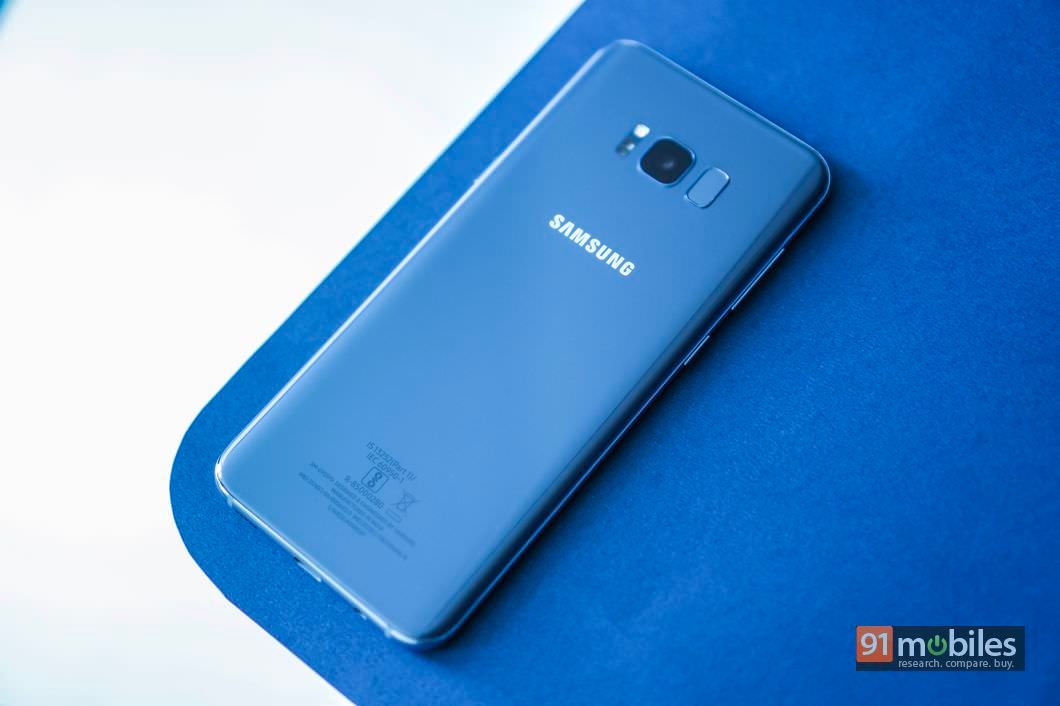 The phones are far from perfect though. For one, not only is the newly-relocated fingerprint scanner badly placed, it doesn't work very well. Secondly, the phones can get quite slippery, and when considered together along with the fact that the glass construction seems fragile… you're going to have to treat your S8 / S8+ with kid gloves and make sure you don't drop it. Ever. Further, the hybrid SIM tray is made of plastic, and seems quite flimsy – not done Samsung.
Continuing with the negatives, the non-conventional screen aspect ratio (18.5 : 9) could be an issue if you're a discerning video watcher. The curved edges of the screens on the S8 and S8+ tend to slightly distort the corners of the videos playing on the devices, and crops them too. And while call quality is great, the phone speaker doesn't offer rich sound output, despite being quite loud.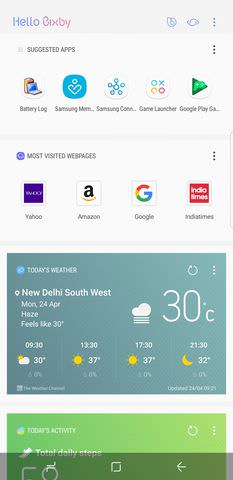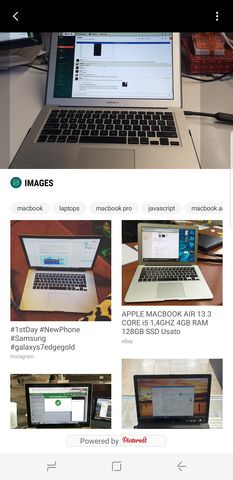 Then there's Bixby, Samsung's much-hyped smart assistant. Since it doesn't have voice support yet, it's currently a bit like a combination of Google Now and Google Goggle, with a bit of Samsung's Briefing news aggregator thrown in. And Bixby even gets its own dedicated launch key on the side of the phones, a button which can't be remapped to other tasks (although there are a few third-party apps on the Play Store that try and give you this functionality).
The pluses
Design and display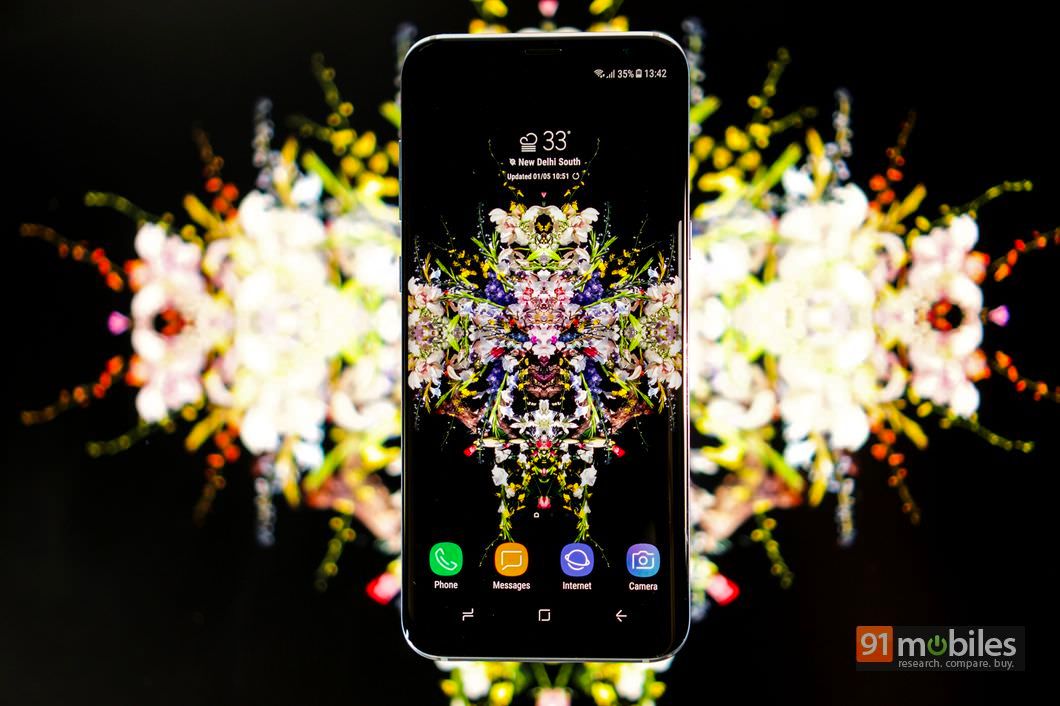 But enough about the negatives. Each time I hold the Galaxy S8+ in my hand, I can't believe it has a 6.2-inch screen. The phone is so compact, hardly bigger (and in some cases, even smaller) than phones with 5.5-inch displays. It's amazing how Samsung has been able to pack in a phablet-sized display in such a compact body. The bezel-less design looks so gorgeous that you're bound to turn heads wherever you go. Just browse through the following gallery if you don't believe me – though I must tell you that images hardly do it justice.


Samsung Galaxy S8+ design
The Super AMOLED display is superb overall, even though the colours do look over-saturated. You can however, tweak the screen output via settings – choose between presets such as adaptive, cinema or photo, to just tweak the colour balance manually.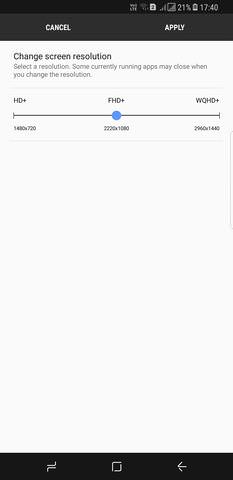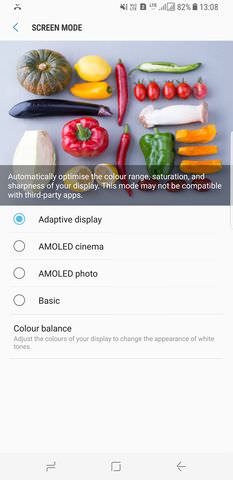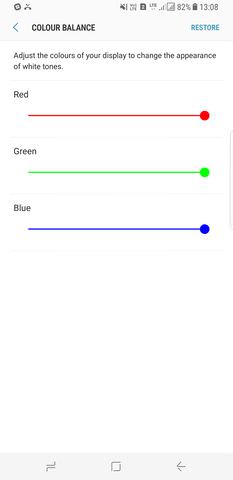 You can also change the screen resolution on the fly, so you can switch to either full HD or HD from QHD to save some battery juice (the default resolution is set to FHD, in fact). A Blue light filter is also there as a night mode option.
Cameras
Then there are the cameras. While the 12MP dual-pixel shooter on the S8+ seems the same as compared to the S7 / S7 edge from last year, there are a few under-the-hood improvements. The S7 shooter was superb, though the Google Pixel came and stole its thunder. However, 91mobiles' detailed camera comparison between the Galaxy S8+, the Google Pixel and the Apple iPhone 7 Plus shows that Samsung's latest flagship has the best camera overall.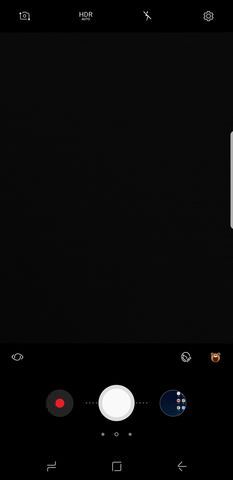 The cameras on the Galaxy S8+ does tend to oversaturate the colours, making a few shot look unnatural. That apart, most users should be pleased with the results – the low-light shots can actually blow your mind with their sharpness and clarity. Samsung has even thrown in Snapchat-like face masks that can help you capture some fun photos of those you love (or hate, depending upon the mask you choose). The 8MP front camera now boasts autofocus, and delivers pleasing selfies too. Here are some samples.


Samsung Galaxy S8+ camera samples
Other features
Samsung has packed the S8+ with quite a few features. And I'm not referring to the heart rate sensor and wireless charging. Sure, all of those there as usual, but you also get an iris scanner, along with face unlock.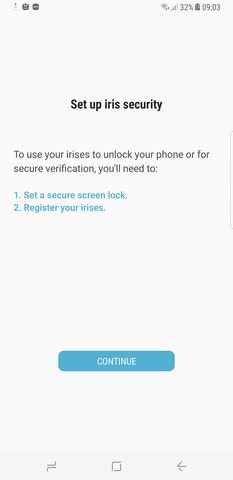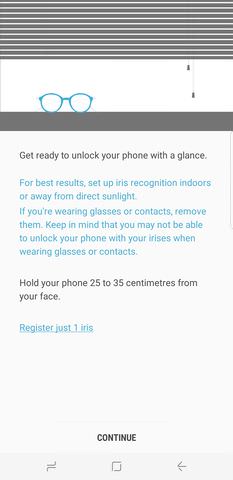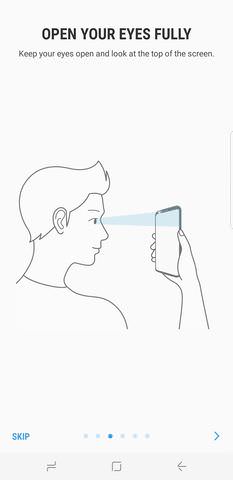 So while the fingerprint scanner is iffy, the smartphone redeems itself by giving you two more options for biometric authentication, and both of them work quite well. I tried out both iris unlock as well as face unlock, and they were both quite fast. They even worked in less than ideal lighting. Also included is Bluetooth 5.0 – the latest iteration of this wireless connectivity standard that, apart from other benefits, actually lets you stream audio to two Bluetooth headsets simultaneously. And to top it all off, the phone is resistant to dust and water too.
Software
Talking about software, you get tons of other goodies apart from Bixby. I won't list all of them here, otherwise it could be S9 launch time before you finish reading this review.
Running Android 7.0 Nougat, the S8 duo come with Samsung's custom interface on top. This however, is a tad different than earlier phones from the brand, and misses out on a dedicated button to access the app drawer. You can enable that in settings if you want it, but otherwise, a swipe up or down on the home screen brings up the app drawer. There are quite a few other cosmetic changes in the interface, but of course, one of the biggest is that the home key and the navigation buttons are now part of the software. Pursuant to that, you can switch the virtual button layout as per your liking.
The other available features include the usual staple ones like Smart Stay, Direct call, Game Launcher, support for Samsung Pay, support for Vulcan API that enhances the gaming experience, Multi Window, themes support, a one-handed mode, easy mode, etc. There's a Secure Folder for hiding private data, and you can even use that to run dual instances of apps like WhatsApp. Samsung has also thrown in features like long screenshots (dubbed Scroll capture in this case), and finger sensor gestures. The latter basically lets you swipe on the fingerprint sensor to bring the notification panel down. And then there are the edge screen features, last seen on the Galaxy S7 edge. These come in the form of the usual panels that slide out from side of the screen – and as can be expected, Samsung has added more options in terms of the panels you can have at your disposal.
Performance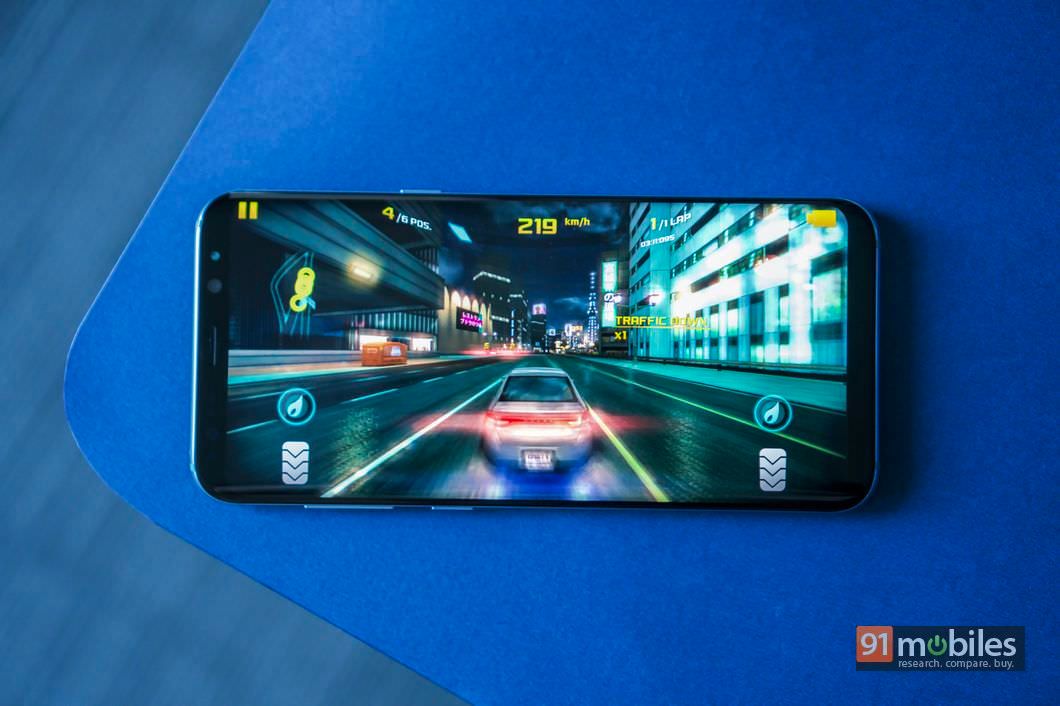 And lastly, the performance… the Exynos 8895 SoC inside the Galaxy S8+ utilises the 10nm fabrication process, just like the Snapdragon 835. And while the Indian units of the S8 and S8+ don't come with Qualcomm's latest and greatest, the Exynos 8895 chip is no slouch. Mated to 4 gigs of RAM, it delivers smooth performance, regardless of what you throw at it. There's a hint of jitter on occasion, and the phone heats up slightly too – but that could be just me nitpicking. The 3,500mAh battery lasts a day with medium usage, and our video loop test tool almost 16 hours to drain it from 100 to 0 – so nothing to complain as far the battery life is concerned. A full charge took almost an hour and 45 minutes, all thanks to fast charging support.
Verdict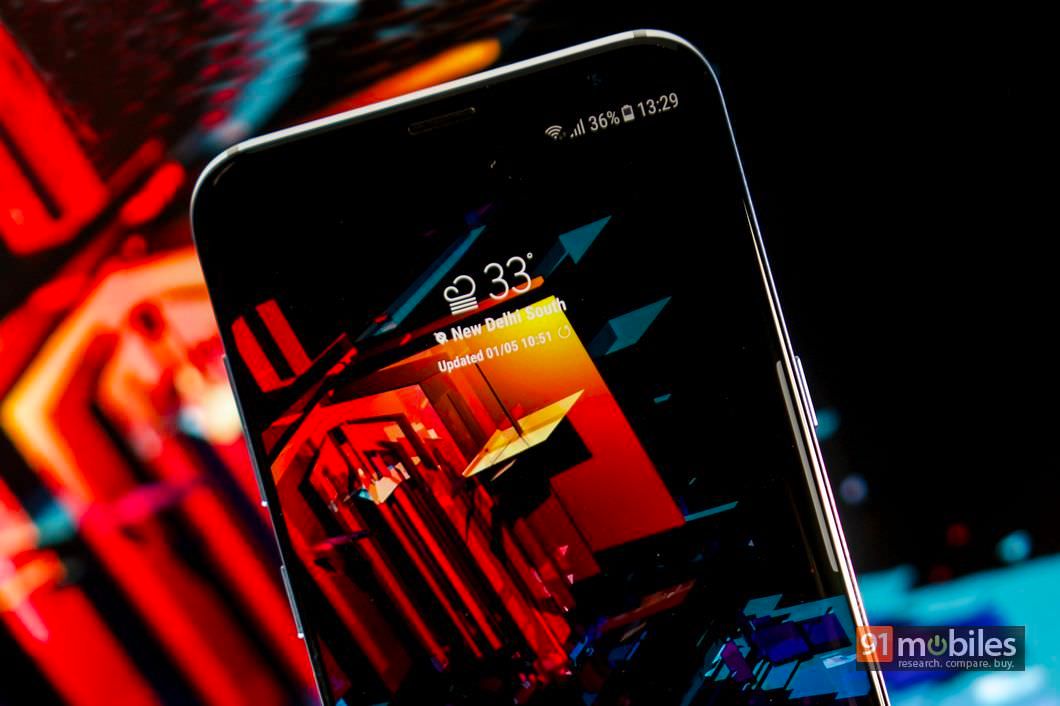 The Samsung Galaxy S8+, in my opinion, is a very compelling option if you're in the market for a premium smartphone. The issues I mentioned earlier are niggles at best, and the fact is that the S8+ does pack in a lot for its asking price. The only rival that comes close is perhaps the LG G6 (first impressions), and spec nerds would agree with me when I say that the G6's Snapdragon 821 feels so 2016 in comparison (though we all know that it's the user experience that matters, and not just specs). And, the S8+ looks far sexier too. For the longest time, one of the thumb rules I've used while reviewing and recommending smartphones is to ask myself whether I would buy that device for its asking price or not. And for the S8+, the answer I got from myself was a resounding yes. So if you can afford one, I don't think you can do better than a Samsung Galaxy S8+ at the moment.


Editor's rating: 4 / 5


Pros
Sexy design
Loaded set of hardware and software features
Smooth performance and decent battery life
Excellent camera quality
Cons
Slippery
Seems fragile
Fingerprint scanner is iffy
Speaker quality could've been better
Photos by Raj Rout
Competitors for Samsung Galaxy S8 Plus
| | | | | |
| --- | --- | --- | --- | --- |
| | Samsung Galaxy S8 Plus | vs | LG G6 | |
| | | | | |
| --- | --- | --- | --- | --- |
| | Samsung Galaxy S8 Plus | vs | Google Mobile Pixel XL | |
| | | | | |
| --- | --- | --- | --- | --- |
| | Samsung Galaxy S8 Plus | vs | Apple iPhone 7 Plus | |